I speak creative. I speak geek. I know how to locate points of leverage with laser focus. I know what works (and what doesn't).

A wealth of real world business and marketing experience:
19 years. 8 businesses started, streamlined, bought &/or sold. 5 business partners. 1000s of businesses personally coached.
Ways We Can Work Together
Innovate Your Company
Looking for a breakthrough? You're one idea away from a million dollars.
Why are some entrepreneurs scaling their businesses to 7- and 8-figures-- while others are stuck at 6-figures? Why are some gaining momentum and reaching their business goals-- while others are facing burnout, plateauing, bouncing all over the place, and struggle to find the way to TRULY move the needle in their business? Why are some making more and working less--- while others are 'hustling' and 'grinding' to get to the next level?
Together, we'll find the small hinge that opens the big door. The one small step that will lead you towards your next big thing.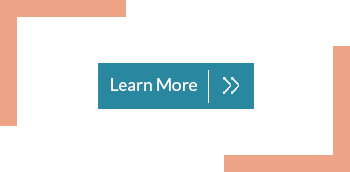 Market Your Company

Christie's agency has sold over $1 billion dollars of products and services for her clients. When you hire Thrive Marketing, you're working with seasoned digital marketing experts who bring together psychology, marketing, and "what's-working-now" digital strategies with one goal in mind: to produce a profit for you.
Learn more about Thrive Marketing »
Align Your Marketing
Design an irresistible, natural-feeling marketing funnel that invites you into the hearts and minds of your prospects, so they happily consume your messages (without coming off as a transactional salesperson).
And if you're not techy, this training is designed with YOU in mind!
Innovate Your Facebook Campaigns

It's like Partying (with email) like it's 1999. Your new Facebook Messenger subscriber list can have open rates up to 4x higher than email. When you add FB Messenger to your marketing mix, you also add another owned asset... Owned assets are things like your email list, Facebook page followers, and website traffic.
Watch "7 Unconventional Strategies for Facebook Messenger Bots" »

I know Christie through being a member of Jeff Walker's Plat Plus group and she does some pretty awesome stuff in the digital marketing world. Her team supported SAGE last year in re-engaging our list, and using Facebook to get the word out about the awesomeness of Bari. They do great work!!
-Blue Melnick, SAGE Event Management