In my journey as an entrepreneur, there have been many challenges along the way. Before I started my first business, I had a personal struggle that led me to using my intuition even more.
Since college, I'd been a super achiever—building my career, shooting to the top of companies, and helping them earn millions of dollars. But it felt like something was missing from my life. I realized I wanted to have a family. But this meant facing one of my biggest fears: How could I have a career and be a mom?
I battled with infertility for nearly 7 years—and it was brutal. I started slowing down and learning how to follow my intuition more. And by doing that, I gave birth to my two most joyful creations: my children.
One of the most important things I learned when exploring my intuition was how to stop apologizing! Actually, it's important to never apologize for using your intuition. It's your guiding, internal compass and there is no reason for you to have to explain your intuitive insights or apologize for making choices based off your intuition. It's okay if some people don't understand. This is your life and you have to do what's best for you.
Here are the three biggest ways I learned to stop apologizing and trust my intuition more. I hope they help you on your journey:
Quiet your mind
A huge part of following my intuition meant making the space to listen to it in my days. This all started with a morning ritual for me. I'd wake up and give myself time to connect with myself, to listen to my intuition and to slow down my day right from the start. Of course, I loved sipping my matcha and it became a key part of my morning ritual. By quieting my mind, I'm able to hear what my intuition has to say—and I also can see how silly it can often be to apologize for things, just because it's coming from my intuition, rather than my logic.
Go with your gut
A huge part of the challenge for me with my infertility was stemming from a doctor who, in more or less words, told me that it was my fault because I was too stressed. I carried so much guilt and shame—and felt like this painful journey was all because of something I'd done. One day I was doing research on infertility and depression. And an ad popped up for a doctor, only 5 minutes away. Something in my gut told me to follow through. I felt a hopeful feeling as I made the appointment. When I saw the doctor, I asked him my question: Was this all my fault? He looked at me, with a caring eye, and said, "Christie, women in war zones have babies all the time. It's not your fault." A big weight had been lifted off my shoulders. This was a major turning point for me—and it was all because I'd listened to my intuition.
Ask for guidance
Developing my intuition has taken lots of slow mornings and time spent learning on my own. But one of the biggest jumpstarts was seeking guidance. I've worked with women who have given me the insight and guidance I've needed to align my business and my life with who I really and truly am, at a deep soul-level. It's so helpful to have someone who will point you in the right direction and share guidance with you to help you really tap into your own intuition even more.
Self-care is key
Looking back, I can see that my self-care and daily ritual practices are what allowed my intuition to start leading the way. My intuition led me to a greater purpose—and I can see it all so clearly now as I watch my beautiful children (and my business) grow. I'm so happy I let my intuition lead the way and stopped apologizing for it. Most importantly, I feel energized and alive in a way I never felt before. And when I'm filled up and in tune with my intuition, I have so much more to offer the world.
How Do You Get to The Next Level?
If you're interested in learning more about developing your intuition and your Spiritual Senses, I have a couple of ways I can support you:
I hope this information has been empowering and helpful to you on life's journeys.
Much love,
P.S. Enjoy this YouTube Playlist on 8 of the 12 Clairs!
Claircognizance, Clairvoyance, Clairaudience, Clairempathy, Clairsentience, Clairgustance, Clairalience and Clairtangency
---
Christie Turley guides visionary leaders to reconnect with their higher genius, so they can improve decision-making and deliver greater profits, influence and impact. She is the author of the book, The Intuition-Led Business, which offers a framework on unlocking the intuitive and subconscious minds, and she is founder of Conscious State University, an online learning platform that teaches leaders and their teams how to make better decisions using science-backed methods. A dynamic speaker, she has shared the stage with many New York Times bestselling authors and is the host of The Higher Genius Podcast. She lives in the southwestern United States with her husband and their two daughters.
Let's Work Together
See What That Looks Like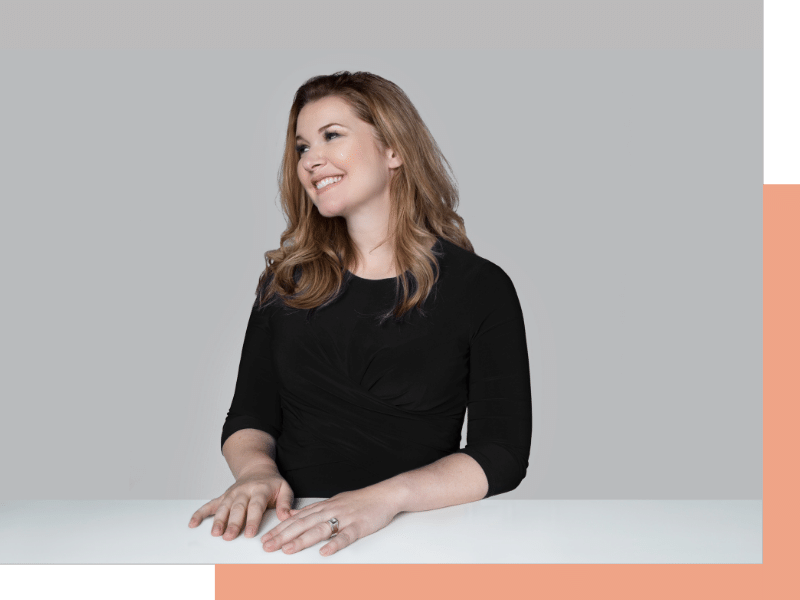 ---
More from the Blog...