My husband and I took a trip to Haiti with a group of entrepreneurs that changed everything. After donating money to cover building two houses for 16 people total, we saw exactly what our money could do in the poorest third-world country in our hemisphere that is surprisingly only 45 minutes by airplane from Florida.
There I was…a woman who had it all, among kids who had nothing.
They didn't even have lamps to turn on after the sun went down. (We supplied them with LED lights so they could remain active after sunset).
Before, they were living in mud huts and then we helped them to build sturdy, concrete homes (amazingly, about the size of most Americans' bathrooms for a family of 8). We also visited an orphanage and fed children.
The trip was one of the most transformational experiences of my life. Just thinking about it brings tears to my eyes!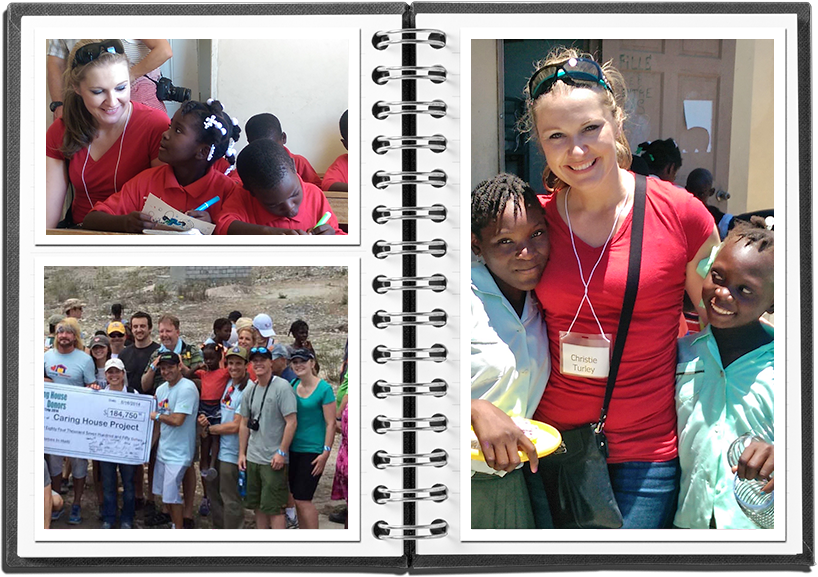 What I was really seeking was fulfillment. I was searching for meaning. I was trying to answer the question, "Now that I have everything I could possibly want, the money, the achievements, what is it really for?"
Do I regret all the time and effort invested into different businesses that we started over the years? Nope, not even the ones that failed. Without them, I wouldn't have made important discoveries about who I am and what I desire. The lessons I learned continue to serve me and benefit my clients.
Sodonie-Gabrielle Colette said, "What a wonderful life I've had. I only wish I'd realized it sooner."
If only I'd realized sooner that my business really was wonderful!
It just needed some tweaks.
My 3 Major Transformational Lessons
Over 20 years, my husband and I have started 8 of my own businesses— in addition to helping 1000s of other businesses grow— for one big reason: to create a huge positive impact in the world.
But when I took a life-changing trip with my husband to Haiti to build houses and feed orphans with a group of other entrepreneurs, I came away with three new transformational lessons:
That I (like you) can create a huge impact, no matter what type of business is owned. My business ventures are the vehicles to create the change—whether directly or indirectly.
The more money made, the more positive change can be made in the world.
And, the more I help businesses (like yours) who have a noble cause, the bigger the ripple effect of change in the world.
Being Socially Conscious is Responsible, On-Trend & Profitable
And it turns out that I discovered something else…
There's a HUGE trend in the US – and all over the world…
Amazingly, 87% of consumers report buying products with a social and environmental benefit when given the opportunity. Customers aren't just buying more stuff — they're making a difference with their dollars. And it's not just more responsible, it's more profitable, too. A study found that "companies with a conscience" outperformed the S&P by more than 1000% over 10 years.
It's why I've rewritten Ghandi's famous quote to: "BUY the change you want to see in the world."
In fact, I believe that business will only get harder if you don't adapt within the next 1-2 years to this new consumer trend of "making a difference with their dollars."
That's what I created a coaching process to help you identify your purpose and how your business can be the CATALYST for huge change in the world.
It's called: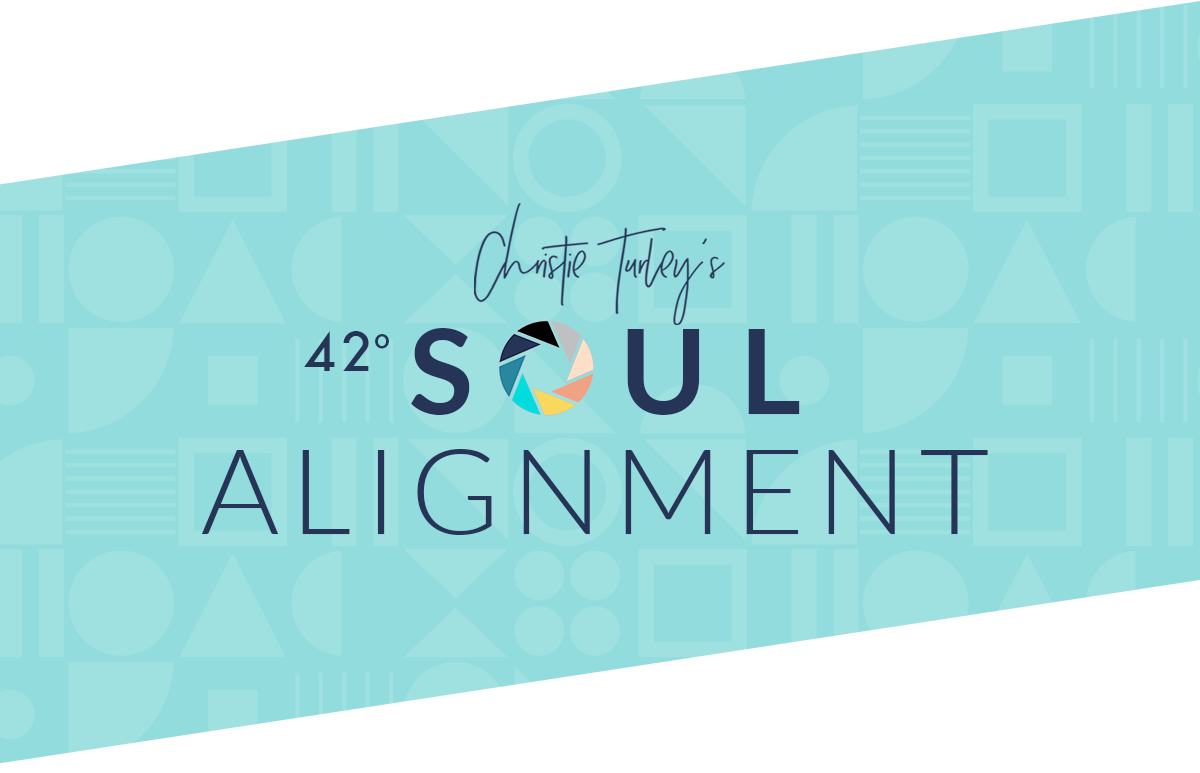 This unique coaching process helps you to discover who you are at a soul level—and align your business to your soul purpose, so you can deliver:
meaningful impact
even higher profits
increased visibility
happier employees & customers
"Never doubt that a small group of thoughtful, committed citizens can change the world; indeed, it's the only thing that ever has." – Margaret Mead
Intuition-Led Business Growth
Christie Turley ignites growth in entrepreneurs, coaches and creatives with her intuition-led business mentoring and soul alignment coaching. Her superpower is to help uncover her client's untapped gifts, abilities and purpose, so they can make the best use of their resources and energy. She also has the instinctive ability to look at a brand, name or message, and immediately know if it's an authentic match to who the person truly is (and how to re-align it).
She launched her career in marketing and communication while in college. By age 24, she had grown two businesses by more than $30 Million total, worked with many Fortune 500 brands, and started her own branding & marketing agency. In the past 20 years, she's started, streamlined, bought &/or sold nine businesses, and has personally consulted with and coached more than 1,000 entrepreneurs, coaches and creatives.
Christie is a Business Mentor, Akashic Records Channel, Clairvoyant, Hypnotherapist, Energy Healer, Author of the book, The Intuition-Led Business, and has shared the stage with many New York Times bestselling authors. She lives in the USA with her husband and their two beautiful daughters.