Business Coaching Process and Approach
Christie Turley's coaching process is designed to be flexible and tailored to the specific needs and goals of each client. Her approach combines a deep understanding of human psychology, innovative business strategies, and intuitive insights to create a powerful, personalized coaching experience. Here's an overview of her coaching process:
Initial Assessment: Christie begins by conducting a comprehensive assessment of your business, including your strengths, weaknesses, opportunities, and challenges. This helps her gain an in-depth understanding of your unique situation, objectives, and areas that require improvement.
Customized Coaching Plan: Based on the initial assessment, Christie develops a customized coaching plan that aligns with your business goals and addresses your specific challenges. This plan serves as a blueprint for your coaching journey, outlining clear milestones and actionable steps.
Unique Methodologies and Tools: Christie utilizes a blend of proven methodologies, cutting-edge tools, and her own proprietary techniques to help clients achieve their desired outcomes. These can include strategic planning, marketing optimization, team-building exercises, mindset shifts, and more, depending on your individual needs.
Ongoing Support and Collaboration: Throughout the coaching engagement, Christie provides ongoing support and guidance, ensuring you stay on track and remain focused on achieving your goals. She works closely with you to co-create solutions and strategies that are tailored to your unique business needs and aspirations.
Adaptability and Iteration: Christie understands that businesses are dynamic, and circumstances can change. As such, she continuously reviews and adjusts the coaching plan to adapt to evolving needs, ensuring that you stay on the path to success.
Intuitive Guidance: As part of her coaching approach, Christie leverages her strong intuition to help you gain insights and clarity about the best course of action for your business. This intuitive guidance can help you uncover blind spots and make better decisions.
Mindset and Behavioral Transformation: Utilizing Christie's expertise in Neurolinguistic Programming (NLP), Hypnotherapy, and Mindful Cognitive Behavioral Therapy (MCBT) to identify and break through limiting beliefs, we'll integrate powerful mindset and behavioral shifts to unlock your full potential, drive meaningful change, and create sustainable success in your business and personal life.
Holistic Approach: Christie's coaching process takes a holistic approach, considering not only your business objectives but also your personal values, strengths, and desired lifestyle. By integrating these aspects, she helps you create a business that is both successful and fulfilling on a personal level.
Measuring Success and Celebrating Achievements: Christie believes in celebrating your accomplishments and learning from your experiences. She helps you monitor progress, measure the impact of the coaching, and identify areas for future growth, setting you up for continued success beyond the coaching engagement.
Follow-up and Long-term Support: Christie's commitment to her clients extends beyond the coaching engagement. She provides follow-up support and ongoing resources to ensure you continue to make progress and achieve your goals.
By tailoring her coaching process to the individual needs and goals of each client, Christie Turley ensures a highly effective and transformative experience that delivers lasting results.
Business Advising Packages
Get UNstuck
1 or 2 Hours
$333
for 1 Hour or $555=2 Hours
Choose a 1 or 2 Hour Session
Get Clarity on your business direction.
Strategic Advice on how to improve your business, finances and influence.
Clear limiting beliefs, vows and other issues interfering with your business.
Refine your Message or Offer
$2500
Payment Plans Available
3-Week Coaching Container
Voice Access Monday-Thursday for 3 Weeks: Following our first meeting, get voice feedback and intuitive insights via Voxer for one week.
Energetic Analysis:  I'll identify any misalignments or subconscious blocks between you, your "voice," your message, offer, brand, product and audience.
Strategic Advice on ways to increase influence and impact of your Visual Content, Verbal Content, Offer Structure, Call-to-Action, Urgency, Benefits, Features and Price.
THREE 90-Minute Sessions on Zoom
VIP Day
$15k
Payment Plans Available
A Full Day of Personalized Consulting in beautiful Southern Utah near Zion and Bryce Canyon National Parks (SGU or LAS Airport). This breakthrough day in the grounding red rock landscape includes an in-depth business assessment and analysis to identify areas for growth and improvement, goal setting and vision creation to clarify the direction and purpose of your business, strategic planning and action steps to develop a roadmap for success, including timelines, responsibilities, and resources. We'll also look at skill-building and capacity development to enhance your leadership, communication, and decision-making abilities. And finally, we'll discuss implementation and accountability strategies to ensure follow-through and ongoing progress.
A Pre-Intensive Consultation: A one-on-one call with Christie to discuss your goals, challenges, and expectations for the VIP Day. Plus, a comprehensive questionnaire to gather detailed information about your business to ensure maximum productivity on the VIP Day.
Energetic Analysis of Your Business: I'll identify any misalignments or subconscious blocks in your Marketing, Sales, Operations, Teams and Systems, prior to our VIP Day.
Strategic Advice on ways to increase your influence and impact of your your Visual Content, Verbal Content, Offer Structure, Call-to-Action, Urgency, Benefits, Features and Price.
Doesn't include travel + accommodations
Post-VIP Day Support includes:

Two follow-up consulting calls to ensure successful implementation of your action plan and provide ongoing guidance (includes two 60-minute sessions)
Voice Access Monday-Thursday for one month: Following our meeting, get voice feedback on any personal, career or business matter, via Voxer.
Email support Monday-Thursday for one month to address any questions, concerns, or challenges that arise during implementation
In Our Work Together, We Can Also Cover:
Whether you already have a successful business that you've lost interest in, or you're shifting careers to start a new business, this service draws on my experience owning 9 businesses and consulting in 50 industries across 1000's of clients.
I look at your identity, genius, purpose and then assess your business (sales, marketing, team, operations, systems) and/or your business ideas, and check for alignment. I'll share what may need to shift to bring yourself into full alignment. We can identify the highest aligned ways to engage with your prospects, market your business, your highest aligned products, services, business structure and business model.
You already have a successful business and you'd like to optimize the results of that business or perhaps diversify with a new product, business, vertical or industry. This service draws on my experience owning 9 businesses and consulting in 50 industries across 1000's of clients.
I look at your entire business (sales, marketing, team, operations, systems), check for alignment and what may need to shift to bring it into full alignment. We can identify the highest aligned ways to engage with your prospects, market your business, your highest aligned products, services, business structure and business model, so that you can amplify your influence.
Many conscious entrepreneurs are experiencing a death/rebirth of a business, strategy, relationship, or an outdated way of operating that you've evolved past, which creates a huge upheaval.
You're on this website because you are a Wayshower—a Pillar—leading others in a new paradigm. I assist conscious entrepreneurs (like you) to recognize and embrace their Genius and guide them through to their Next Level.
I also draw upon my 20 years of experience in business, branding, marketing and publicity. I will help you create powerful positioning, craft brand stories that sell, rename products/services, re-engineer offers, position pricing and unify your entire message to fully align. I'll also make any other brand positioning recommendations that I see fit.
This service draws on my 20 years of experience in branding and creative direction. I look at your brand strategy, visuals, website, logo, colors, tagline, website, content, etc. I measure the alignment for the entire brand and what to shift to bring it into full alignment. Your Brand is a representation of your Energy and so it's SO important that it's in full alignment and in full self-expression with who YOU are at Soul Level.
This service draws on my experience running million-dollar product launches for top entrepreneurs during my days running a marketing agency (many PLF style launches as well as traditional launches).
I look at your launch and check alignment for all the moving parts, including: visuals, copy, team members, marketing plan, sales system, video scripts, webpages, emails and more. I will identify the shifts and opportunities that will bring the Launch into full alignment.  (This includes the opportunities & strategies and not the implementation, of course, because that would be up to you!)
Looking for new venture funding?
I look at the business plan, brand, content, pitch deck, potential investors and launch strategy. I measure the  alignment for the business, funding,  identify and opportunities, so you can fully align to your financial intentions.
Do you have something coming up that is "High Stakes"?
Whether this is a keynote in front of thousands of people, a real estate transaction, a legal dispute, business partnership, or marriage, I can measure the alignment of the situation and how you can shift, align, and clear blocks or resistance, in order to manifest your desired end-result.
Frequently Asked Questions (FAQ)
A: The timeline for seeing results from coaching sessions can vary depending on various factors, such as the individual's unique circumstances, goals, and commitment to the coaching process. Here are some key points to consider:
Coaching is a collaborative process, and the speed of progress largely depends on your active engagement, willingness to learn, and implementation of the strategies and actions discussed during the sessions.
Some clients may notice positive changes and insights after just a few sessions, while others may require more time to fully integrate new ideas and approaches into their business practices.
The scope and complexity of the issues being addressed can also influence the timeline for results. For example, addressing a specific operational challenge might yield quicker results than working on a long-term business strategy.
Regular coaching sessions and consistent follow-up can accelerate progress, as they ensure a continuous focus on your goals and help maintain momentum.
While it's difficult to pinpoint an exact timeframe for results, it's essential to approach coaching with patience, dedication, and an open mind. As you work together with your coach, you'll develop the skills, strategies, and mindset necessary to achieve lasting improvements and success in your business.
A: We understand that life can be unpredictable. If you need to reschedule or cancel a session, please provide at least 24 hours' notice. We'll work with you to find a suitable alternative time.
A: Yes, we offer coaching sessions in-person, over the phone, or via video conferencing platforms to accommodate your schedule and preferences.
A: Absolutely. We maintain strict confidentiality and adhere to professional coaching ethics. All information shared during coaching sessions remains private and secure.
A: Your satisfaction is high priority. If at any time you feel that Christie's coaching services aren't meeting your expectations, please let us know. We'll work together to address any concerns and adjust the coaching plan to ensure a positive and valuable experience.
A: Business coaching may be right for you if:
You are an entrepreneur, business owner, or executive who is seeking to improve your business performance, grow your company, or navigate through challenges and changes.
You feel stuck or overwhelmed and need guidance on how to develop and implement effective strategies to achieve your business goals.
You are looking to enhance your leadership skills, decision-making, and problem-solving abilities to better manage your team and drive results.
You recognize the value of external support and expertise and are willing to invest time and resources in professional development and business growth.
You are open to receiving constructive feedback, willing to explore new ideas and perspectives, and committed to taking action to create positive change in your business.
If these points resonate with you, business coaching may be a valuable investment for your personal and professional growth, as well as for the success and sustainability of your business. A business coach can provide you with the tools, insights, and support you need to overcome obstacles, make informed decisions, and drive your business forward.
A: While both Business Coaching and Leadership Coaching share some similarities, they have distinct focuses and objectives.
Business Coaching primarily targets the overall growth and development of a business. It covers areas such as increasing revenue, improving operational efficiency, expanding market presence, and creating a sustainable business model. The emphasis is on helping entrepreneurs and business owners develop strategies and tactics to achieve specific business goals.
Key aspects of Business Coaching may include:
Business strategy development
Financial and operational performance improvement
Marketing and sales optimization
Process and systems improvement
Scaling and growth planning
Leadership Coaching, on the other hand, is focused on the personal and professional development of individuals in leadership roles, such as executives, managers, and team leaders. The goal is to enhance their leadership skills, self-awareness, and communication abilities to foster a positive organizational culture, improve team performance, and inspire others to achieve their best work.
Key aspects of Leadership Coaching may include:
Developing effective leadership styles and skills
Enhancing communication and interpersonal abilities
Building emotional intelligence and self-awareness
Fostering collaboration and teamwork
Navigating organizational politics and change management
While both types of coaching can contribute to the success of an organization, Business Coaching aims to drive overall business growth, while Leadership Coaching focuses on the personal development of leaders and their ability to inspire and manage their teams effectively.
Christie offers both types of coaching.
"Working with Christie Turley has probably been one of THE BEST business decision I have ever made!

She's quick, she's smart, she's bright, she's intuitive, and she helps you tap into that as well. And probably one of my most favorite things about our business relationship is that, she is not overbearing, she lets you lead the way, but then also points out where you might be missing some things.

She dots the I's, crosses the T's, has such a wealth of knowledge from her previous work experience in marketing and sales, and she knows exactly how to help you curate a message.

I have only been working with Christie for a couple years now and since then, I have seen my business explode! And I am so grateful, I'm SO grateful. And you would be remiss not to have Christie in your life and your business."
"She has a strategic business background and she's also very gifted in Intuitive Development, Spirituality, and Energetic Support. The way she combines these two worlds together is unlike anything I've actually ever experienced with any coach or mentor in my past. It's specific, it's thorough, it's extremely detailed, and it provides a roadmap. Her work just provides the ability for you to not only know what to do next, but where and how you can take your business and yourself to this next level in your mission.

If you're looking for a coach and teacher who can blend the business and spiritual worlds together beautifully and provide a really strong solid container of high level support, come and check out Christie Turley's work. She's a fabulous Mentor, Teacher and Guide. And I'm just so blessed that she's been in my life and that I've had the opportunity to experience her work."
"Before we started, I was not feeling very connected to my business. After a period of taking a break from my business, I was having trouble knowing where to start or what I wanted to do. Christie was able to help me figure out where I'd given away some of my energy (which I hadn't seen up until that point). She really helped me take back my power in my business. When I did that, I got back my motivation and my purpose. I could engage with my business again, and feel like I had more power over it. That was a really big deal for me!

Christie was able to help me get back into alignment with my soul path. When she did those sessions for me, I felt a very visible change. I felt way more connected to who I am and who I want to be. It helped me to gain more confidence in the things that I knew about myself (but I had been denying). To see this clearly and plainly in front of me was helpful. It helped me to trust myself better!"
"Working with Christie gave me so much clarity in my business. She was able to take a big idea, and break it down into actionable steps for me to move forward. I left each meeting feeling excited and empowered, not overwhelmed. Not only did Christie provide the marketing savvy I needed, she also helped me identify the blocks that were holding me back in my life and business. I highly recommend her!"
"I've worked with many coaches and I've never had a coach that was SO intuitive and able to tap into different energies about myself and the business. She's got this ease of combining suggestions, ideas, goals. I was just blown away by the changes in my business within weeks! She's easy to talk to as well. I highly recommend her. Hire her!""
"I've been working with Christie for the past few months, getting my business started. I have felt that she's been my biggest cheerleader through this entire process. Christie with her intuition, along with her experience, really gives me good guidance, and helped me see where I have blocks. She has the skills, the knowledge, and the intuition to help me succeed."
"The clarity I've experienced and the amount I've been able to accomplish in just one year of working with Christie and her genius has blown me away! There are many voices in the business and marketing world that promise to provide tools to grow and simplify your business. If you're looking for efficiency, integrity and understanding, working with Christie is the only way to go."
"Christie, you're a brilliant, beautiful, generous soul and I so appreciate how you share your gifts! I thoroughly enjoyed our Soul Alignment and Business Alignment sessions and have learned so much about myself! I am hopeful, excited, and awaiting what I know is inevitable... steady ground, a clear direction, and more energy to start sprinting toward my next level!"
"Christie helped me identify professional avenues that were natural fits for me and my personality. I would 100% recommend hiring Christie and allowing her to show you how truly life changing her sessions are. Now, I won't make professional decisions until I have a chance to consult with Christie. Hiring Christie equates to success!"
Request a Clarity Call
Book a complimentary, no-obligation 30-minute consultation to discuss your goals and learn how Christie's services can help you unlock your full potential. Request a Call here.
Request a Clarity Call
Using my intuitive gifts and business acumen, I can identify what specific areas of life & business are causing blocks in flow and what specifically can be added, removed or changed in each area for increased abundance.
What Christie Brings to The Table:
Christie Turley guides visionary leaders to live fully in their genius, so they can improve decision-making and deliver greater profits, influence and impact.
Earlier in her career, Christie helped two international start-ups achieve triple-digit growth, earning placements in the INC 500. During the next two decades, she launched hundreds of award-winning marketing campaigns for start-ups and Fortune 500 brands and helped to sell more than $3 Billion dollars of products and services.
These earlier experiences provided Christie with unique insights into why high performers experience burnout and failure: they ignore their subconscious mind's role in decision-making. She believes that conscious decision-making is the keystone to effective leadership, engaged teams and business innovation.
Christie Turley is the author of the book, The Intuition-Led Business, which offers a framework for unlocking the intuitive and subconscious minds, and she is founder of Conscious State University, an online learning platform that teaches leaders and teams how to make better decisions using science-backed methods. A dynamic speaker, she has shared the stage with many New York Times bestselling authors and is the host of The Higher Genius Podcast. She lives in the southwestern United States with her husband and their two daughters.
Connect with @ChristieTurley on YouTube, Instagram, LinkedIn and Facebook and on her website https://christieturley.com.
Christie Turley stands out from other business and leadership coaches due to her unique combination of skills, experience, and approach, including:
Comprehensive expertise: Christie brings over 20 years of experience in business growth and personal development, having worked with Fortune 500 companies, startups, and small businesses across various industries. She is a bestselling author, speaker, and founder of several successful companies, which speaks to her depth of knowledge and real-world experience.
Holistic methodologies: Christie's coaching approach integrates a wide range of techniques, such as Neurolinguistic Programming (NLP), Hypnotherapy, and Cognitive Behavioral Therapy (CBT), to help clients address both professional and personal challenges. This holistic approach ensures that clients experience transformative shifts in all aspects of their lives, uncover blind spots, make better decisions, and gain a competitive edge.
Expertise in mindset and energy alignment: Christie Turley has a deep understanding of the crucial role mindset and energy play in achieving business success. She guides her clients in aligning their thoughts, emotions, and energy with their goals, creating a powerful foundation for sustainable growth and achievement.
Proven track record: Christie has a demonstrated history of helping her clients achieve remarkable results, including dramatic increases in revenue, improved team collaboration, and the creation of thriving company cultures. This proven track record showcases the power and value of her coaching services.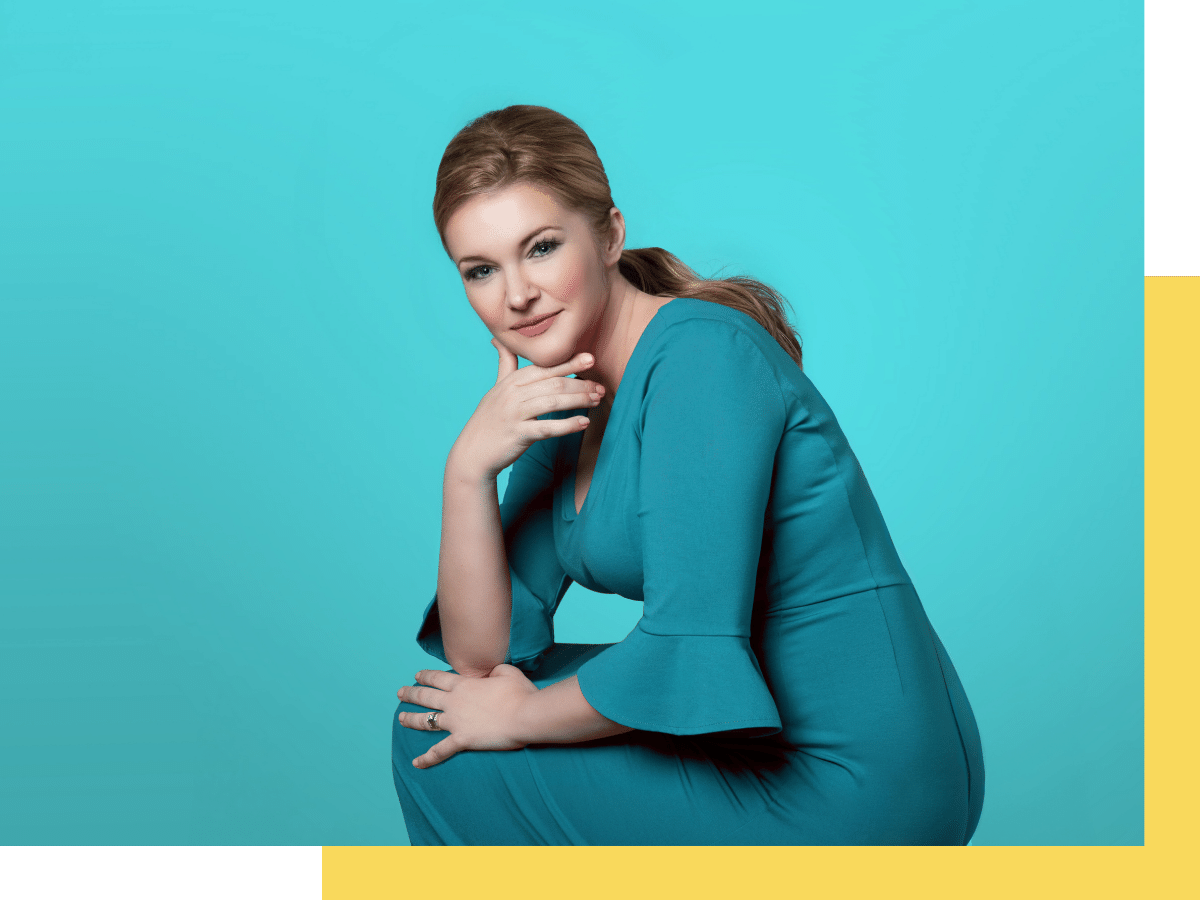 Christie has first-hand experience growing NINE of her own businesses, including:
A marketing & branding agency
A brick and mortar retail location & franchise
Three eCommerce companies
A digital scrapbooking company
A consumer packaged goods company
A membership & knowledge business
A clothing manufacturer and retailer
Christie has personally advised more than 2,000 businesses, including:
Authors & Speakers
Coaches & Consultants
Celebrities
Pre-revenue start-ups
Service-based businesses
Brick-and-mortar businesses
Spiritual & metaphysical businesses
Non-profits and social enterprises
Her Most Notable Client Results
Accelerating a start-up's growth from zero to $15 million in just 5 years
Taking another start-up from zero to $15 million in under a year, showcasing her ability to deliver rapid results
Propelling a company to a 3000% growth rate and a Top 75 ranking in the INC 500
Tripling traffic, multiplying leads by 6X, and boosting event sales by 33% for a knowledge business
Generating a 770% ROI on a campaign and a 315% increase in sales within 60 days, along with publicity on MTV, Disney, and Bravo for a costuming company
Increasing traffic by 400% and qualified leads by 500% within three months for a coaching company
Crafting a new brand story and marketing strategy that achieved a 30:1 Return on Investment, compared to the company's previous 6:1 control for a brick-and-mortar business
These outstanding results demonstrate Christie's expertise in developing innovative strategies and tailored solutions that drive significant business growth and long-lasting success.
Christie & Her Clients Have Been Featured In:
---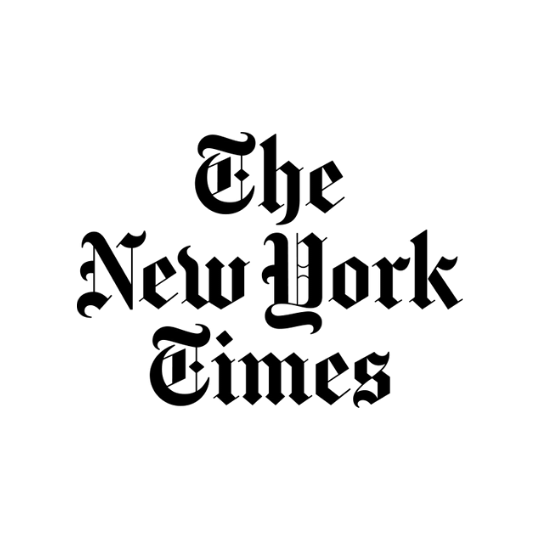 ---
Christie has consulted with companies ranging from start-ups to Fortune500 brands.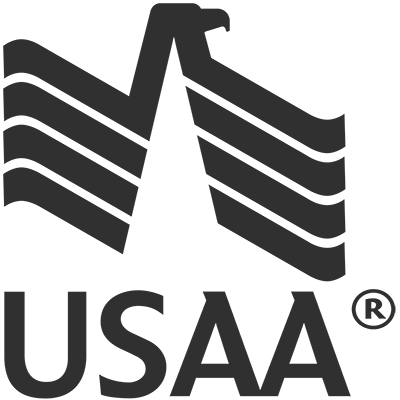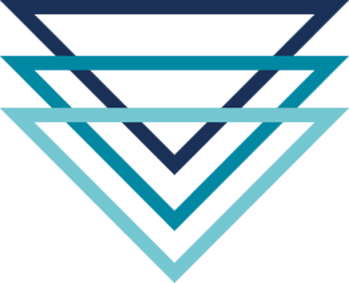 ---
This book offers an easy-to-understand process for unlocking one's intuitive and subconscious minds, so you can improve decision-making and deliver greater profits, influence and impact.
---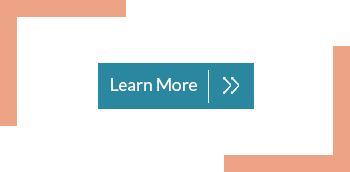 ---
---