---
How a Big Story Idea Propelled a Tech Company to 9-figures in 2 years
One client was stuck on their marketing campaign. They wanted to find something different to promote besides a Buy One Get One Free campaign, which they openly admitted to being addicted to.
We developed a new brand story that told the compelling story of how a father's love for his daughter spurred him to create a hearing aid with the most advanced technology available. That marketing strategy created a 30:1 Return on Investment - compared to the company's previous 6:1 control!
So, while their marketing techniques were still profitable, ours were 5 times more profitable! The Franchisor was able to grow the number of franchisees by 344% in 2 years. They went from an 8-figure Franchise to a 9-figure Franchise very quickly!
So why settle for only profitable with your marketing? This company could have been happy with a 6:1 return, but they went for wildly profitable with a 30:1 return...
How a Story Drove a Company From $0 to $5MM in 3 Years
A European company known for its civil engineering feats and innovative drain systems for large parks and office buildings wanted to diversify - outside of commercial drains - and outside of the US.
Instead of their drains being outside draining rain, their drains were to be featured inside high-end custom homes - in the shower. One problem... How do you make a shower drain look appealing? With a stainless steel cover die-cut in one of their grate styles and close-up photography with moody, ambient lighting, this showroom piece rivals all others. They launched a consumer brand selling fashionable linear drains to the US - and landed clients including large hotels, resorts, hospitals, big box retailers like Lowes, architects, interior designers and custom homeowners.
Within 90 days, the product was featured on HGTV and other home decor TV shows. Within 30 days, they had a positive ROI on their Internet Marketing in the 6-figures. And one year, later this product is bringing in an extra $5MM a year.
How One Campaign Generated $80,000 in 2 Weeks
This company was a 40-year-old facing tough times when they came to me for help. They were averaging just a few new leads each day through their website and they had a membership base of just over 3,000. What's worse, existing members were not renewing, so they were actually experiencing a net loss of members at the rate of 15% each month!
The simple tweaks started with an update to their website that included newly improved lead capture strategies. Then, some enticing special offers drew more traffic to the website, as did successful Facebook campaigns and YouTube campaigns, which experienced an 80:1 Return on Investment - that's 80,000% ROI!
Since working together, web traffic has tripled, conversion rate has increased tenfold, leads have grown 6X, sales have increased by 33% and member renewals have gone from a net loss of as much as 15% to a gain of 10%, which is a net increase of 250%.
Repositioning an Offer Creates a 694% increase in Profits
This technology company was faced with decreasing leads as well as some franchisees starting to sell back their franchises because the leads were not coming in fast enough.
They quickly realized that they were under-serving their potential market. They had become so focused on the consumer side of things (high quantity, low ticket), that they had totally neglected their business-to-business marketing (low quantity, high ticket).
I helped them to see that they needed to create a new lead-generating website focused on helping small- and medium-sized businesses with their technology needs. The results were amazing. They saw a 694% increase in Franchisee PROFITS company-wide with this single campaign!
A Compelling Story Drives a NEW Product to Generate $100,000+ in Pre-orders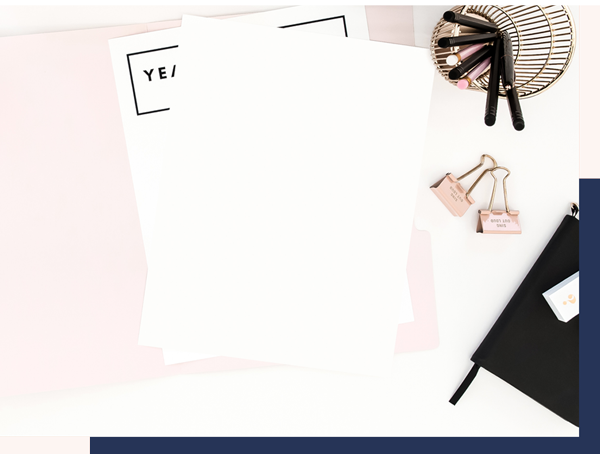 A dance apparel eCommerce company, who I already helped generate a 700% ROI on marketing spend previously -- came back as a returning client for some new inspiration...
They wanted to capitalize on a larger piece of the market and build out a wholesale department to sell to dance retail stores across the US.
I helped her plan a photo shoot inspired by the glamorous 1940's Hollywood era, which would convey the classic elegance that appeals to their high-end audience.
The new product and campaign resulted in hundreds of thousands of dollars of initial orders prior to the client having to manufacture any products (other than samples!).
Plus, their imagery is so creative that editors of large industry publications are emailing the client monthly for permission to use imagery in their magazines as well as products to use in their own photo shoots. Because of this attention, their products have even been featured in a #1 Box Office movie (without having to pay for the product placement!)
Catalyzing Impactful Entrepreneurs to

Create Aligned & Fulfilling Businesses
Christie & Her Clients Have Been Featured In:
---