The Empathy Equation: The Hidden Driver of Financial Growth, Employee Performance and Customer Loyalty
What is the greatest cost in business? 
The people. 
So it makes sense to invest in your people — to attract top talent, keep them and engage them. Companies with engaged employees and customers enjoy a 240% boost to performance-related outcomes compared to those with disengaged workers and disengaged customers (Gallup, 2013).
Empathy is key at every level of the organization.
After decades consulting with companies from start-ups to Fortune 500 brands, I discovered that a company's capacity for engaging employees and customers and  delivering meaningful profits, is primarily based upon the company's capacity for Empathy. 
In other words, the more empathetic the leadership, the more empathetic the teams, the more empathetic the brand experience — deeply connecting with customers on a human level. When leaders, employees AND customers have such passion for you that they are impervious to the competition, it makes the competition irrelevant (your people and customers stay).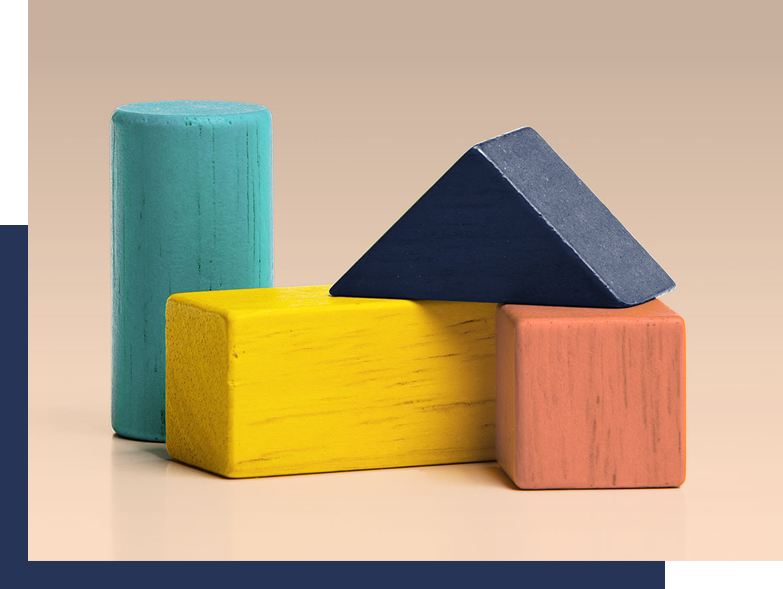 Empathy is a Skill That Can Be Learned
---
Luckily, Empathy is a skill that CAN be learned (Reiss, 2017), building trust and connection in the workplace as a result.  
For example, let's say there's a company-wide initiative that meets with heavy resistance.  An empathetic leader can listen to divergent perspectives, weigh them with the organization's mission, and craft a narrative that unifies competing interests. 
When it comes to organizational change, Empathy has enormous power. 
The Empathy Gap: CEO's Overestimate Their Empathy Skills
---
Unfortunately, the "Empathy Gap" shows that CEO's overestimate their own empathy and the company's empathy with 86% of CEO's believing themselves to be empathetic vs 49% of employees who agree (Business Solver, 2019). It's safe to say that "thinking" Empathy is much different than "doing" Empathy.
When companies actually "do" Empathy, they grow. A study found that the top 10 empathetic companies in the Global Empathy Index increased in value more than 2x and generated 50% more earnings, compared to the bottom 10 in the Index (Parmar, 2015). 
Empathy Creates Results
---
I saw first-hand the profound earnings that Empathy can produce when I developed a direct mail campaign for a tech company with over 100 franchisees. The campaign told the compelling story of how a father's love for his daughter spurred him to create a hearing aid with the most advanced technology available. This empathetic campaign outperformed other controls with an astounding 30:1 ROAS and attracted record-breaking numbers of new customers, franchisees and employees for years after.  To this day, 10 years later, no one has beat this new control!  
"Front-line employees see a lot of problems and opportunities that their managers don't. Their ideas represent some 80% of an organization's improvement potential. When managers gain the ability to tap their ideas, everything changes." (Robinson) 
When one has eyes to see with Empathy, they recognize these stories, solutions and ideas hiding in plain sight. Imagine every person in your creative/marketing department has empathy. Every salesperson has empathy. Every customer service representative has empathy. Every leader has empathy. 
What results could your organization achieve?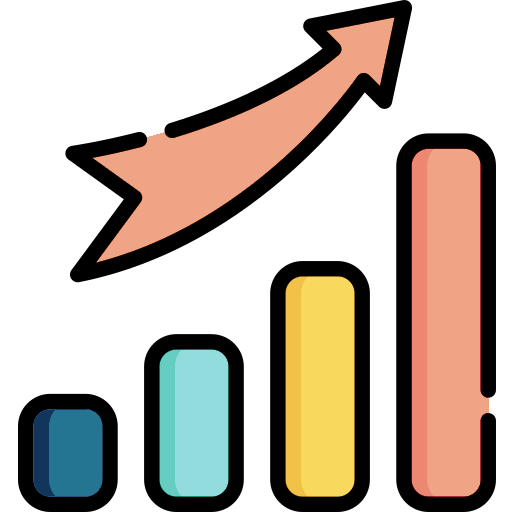 Empathy is the key — at every level of the organization.
---
Empathy means being comfortable with others who don't look like you, think like you, believe like you or live like you. They have different beliefs, values, personalities, ideas, communication styles, thinking processes, and stress responses.
On the other hand, the enemy of Empathy is Conformity.  This doesn't mean that you let people do whatever they want, nor is it about appeasing the leaders and customers.  Instead, it's about embracing Individuality while creating Unity of purpose, goals and impact. 
"The source of engagement has nothing to do with breaking bread (or bread sticks) and everything to do with the extent to which trust, values and mission actually inspire and drive daily activities and interactions" (Forbes).
When a company's leaders have Empathy, employees are more likely to cooperate and follow-through on their commitments. In a survey, more than 90% of employees said that they were more likely to stay with empathetic employers — including a willingness to trade hours and pay in favor of increased empathy (Business Solver, 2019).  Employees do their job with passion, elevate their performance beyond box-checking and feel fulfilled at work. 
The Social Impact of Empathy
---
After my husband and I made a philanthropic donation to build homes in Haiti with other business leaders, I stumbled upon some surprising statistics about empathetic companies and their employees:
Workers said they're

willing to get paid less

to work for a company that has a core mission/purpose to what they do (Cone, 2017).

Employees who are able to make a social impact

are more satisfied at work

by a factor of 2:1. (Cone, 2017).

53% of millennials, who are the largest generation in the US labor force, say they

work harder when they feel that their organization is making a difference

. (Cone, 2017).

"Companies with a conscience"

outperformed the S&P by more than 1000% over 10 years

(Sisodia).  
This research flies in the face of conventional wisdom that says, "Increase the financial incentives and you'll increase productivity."  As easy as it would be to write a check and call it a day, Empathy must be steeped into a company culture in a deep and meaningful way— not a superficial means to an end (people can sniff out the disingenuity).  In other words, the social impact must have a purposeful connection to the company mission and become a lasting part of an empathetic culture.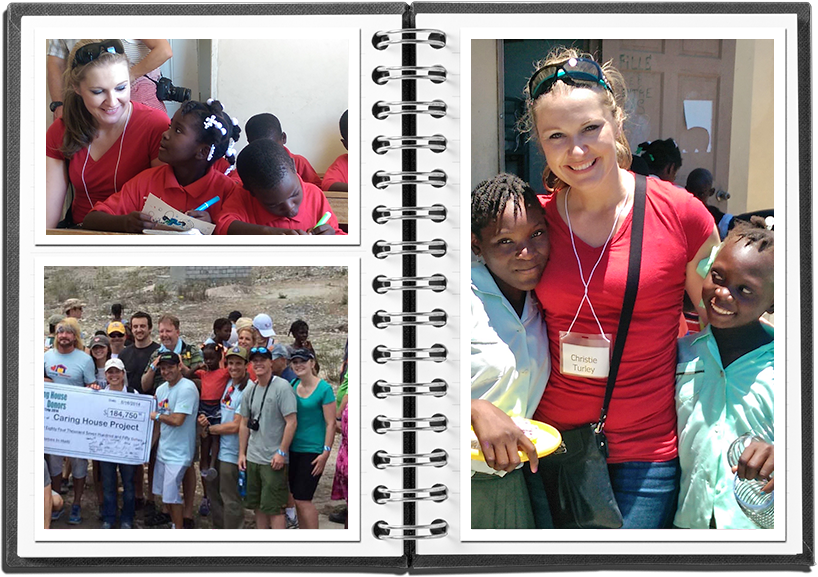 The Empathy Multiplier
---
"The distribution of collaborative work is often extremely lopsided. In most cases, 20% to 35% of value-added collaborations come from only 3% to 5% of employees" (Harvard Business Review, Cross, 2016).
When employees feel that they are valued, heard and appreciated in an authentic way— and that they're truly making a difference — this creates an "Empathy Multiplier" throughout the organization — spreading from leaders to employees, employees to customers, and customers to the brand. 
It creates a culture of people asking the right questions and truly seeking to understand, knowing what to ask (experience/knowledge) and how and when to ask it (empathy).  The people become aware of their preconceived ideas, feelings and biases and don't allow them to cloud interactions. When a team is stuck with a difficult problem, they can manage their stress responses, so they have the clarity to see solutions in unexpected places.
The 3 R's: Recognize, Realign and Reinvigorate
---
I guide organizations through a process of recognizing their untapped talent and limiting biases, while teaching the skillset of Empathy, the hidden driver of financial growth, employee performance and customer loyalty.  Here's an overview of that process: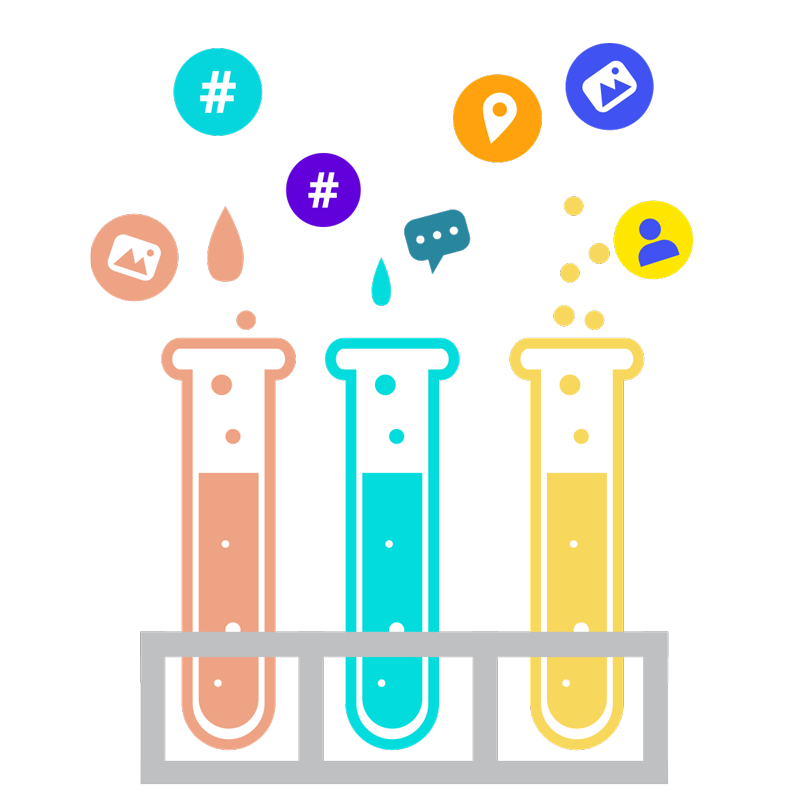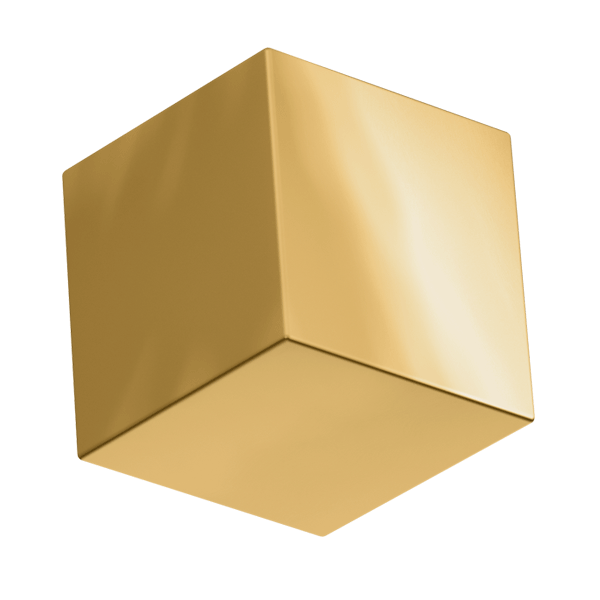 Step 1:  Recognize 
Objective: When employees feel psychologically safe, they are more likely to foster good relationships with their coworkers and delight your customers. 
To develop Organizational Empathy, a better understanding of yourself and your people is key. Each individual must recognize their own uniqueness and how they're designed differently from anyone else. Through an Intentionality Assessment, individuals can understand what guides their actions, how they're wired, how they see the world, where they go when they're stressed, where their biases are rooted, and how they can best tap into inspiration and ideas. 
This personal information can help organizations save time, money and energy because everyone is in better touch with who they are, and who their co-workers are.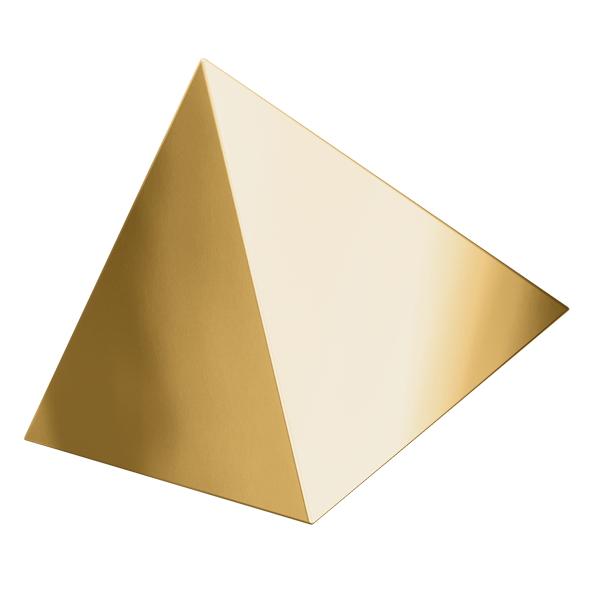 Step 2: Realign
Objective: When employees can find meaning at work, the more likely they are to think creatively about every problem and find effective solutions.
To deliver meaningful impact, higher profits, and happier employees and customers, we realign individuals to the organization's purpose/mission and goals, while also giving them permission to bring ideas that can deepen the purpose/mission and delight customers into becoming raving fans. With the Empathy360 Survey, we ask every employee to rate Empathy in themselves, their team, their leaders, the CEO, as well their job satisfaction (anonymously).  
Then, through an Empathy Workshop with engaging and fun activities, leaders are trained alongside employees to learn and practice the Empathy skill set while understanding how their unique talents fit into the whole of the organization.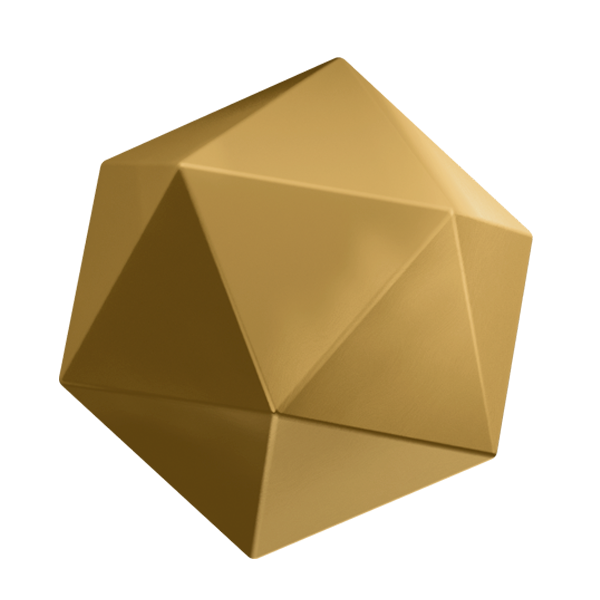 Step 3: Reinvigorate
Objective: Leaders must be prepared to model advanced Empathy skills for their teams as well as envision and implement the game plan to foster an empathetic culture. 
The next step is to reinvigorate employee engagement and effectiveness, so that every employee feels that they make valuable contributions and are a meaningful part of the team. To get there, we measure the level of mental and emotional commitment that employees have towards their jobs, their teams, the CEO, and the organization and its goals with the Resonance360 Survey.  
Armed with this information, leaders meet at a facilitated Leader Workshop to learn Empathetic + Mindful Leadership skills and create a game plan to guide their team members to greater fulfillment, performance and results at work. 
The Empathy Equation drives financial growth, employee performance and customer loyalty.
---
Empathy is the secret ingredient that attracts, keeps and engages employees and customers. Christie Turley is a best-selling author and an expert in Human Emotional and Behavioral Psychotherapy, speaking to organizations and coaching thousands of leaders. 
To learn more about how Christie Turley can bring training programs on Organizational Empathy and Mindful Leadership to your company, request a Clarity Call  here.
References:
---
Business Solver (2019). State of workplace empathy. https://www.businessolver.com/resources/businessolver-empathy-monitor, accessed October 30, 2019.
Clark, MA, Robertson, MM, Young, S. "I feel your pain": A critical review of organizational research on empathy. Journal of Organizational Behavior, 40(2), 166– 192.
Cone Communications CSR Study (2017). https://conecomm.com/2017-csr-study/
Davis, M.H. (1996). Empathy: A social psychological approach. Routledge: New York.
Forbes Magazine, Seidman, Dov (2012). "(Almost) Everything We Think About Employee Engagement is Wrong." September 20, 2012.
Gallup (2022). State of the Workplace Poll. https://www.gallup.com/workplace/349484/state-of-the-global-workplace-2022-report.aspx
Gallup (2013). Garman, Keri, Susan Sorenson. Gallup Business Journal. Getting the Most Out of the Employee-Customer Encounter. June 2013.
Cross, Rob, Adam Grant, Reb Rebele (2016). Harvard Business Review. Collaborative Overload. Jan-Feb2016 Issue.
Parmer, B. (2015). The most (and least) empathetic companies. Harvard Business Review. https://hbr.org/2015/11/2015-empathy-index. accessed 10/30/2019
Riess, H. (2017) The science of empathy. Journal of Patient Experience. 4(2): 74–77. . doi: 10.1177/2374373517699267
Robinson, Alan G. References and Resources on AlanRobinson.com. Ideas are Free. The Idea-Driven Organization. Corporate Creativity. Modern Approaches to Manufacturing Management. UMass Amherst.
Sisodia, Raj, Sheth, Jag, Wolfe, David B (2014). Firms of Endearment, 2nd Edition.
Stueber, Karsten, "Empathy", The Stanford Encyclopedia of Philosophy (Fall 2019 Edition), Edward N. Zalta (ed.), https://plato.stanford.edu/archives/fall2019/entries/empathy/
World Economic Forum (2016). 8 ways to lead with empathy. https://www.weforum.org/agenda/2016/02/8-ways-to-lead-with-empathy/ Accessed 10/31/2019
Nielsen (2013). Nielsen studies shoppers in 58 countries to find similarities and differences in their purchasing habits and values. https://popsop.com/2013/07/nielsen-studies-shoppers-in-58-countries-to-find-similarities-and-differences-in-their-purchasing-habits-and-values/
About Christie Turley
---
Christie Turley guides visionary leaders to live fully in their genius, so they can improve decision-making and deliver greater profits, influence and impact.
Earlier in her career, Christie helped two international start-ups achieve triple-digit growth, earning placements in the INC 500. During the next two decades, she launched hundreds of award-winning marketing campaigns for start-ups and Fortune 500 brands and helped to sell more than $3 Billion dollars of products and services.
These earlier experiences provided Christie with unique insights into why high performers experience burnout and failure: they ignore their subconscious mind's role in decision-making. She believes that conscious decision-making is the keystone to effective leadership, engaged teams and business innovation.
Christie Turley is the author of the book, The Intuition-Led Business, which offers a framework for unlocking the intuitive and subconscious minds, and she is founder of Conscious State University, an online learning platform that teaches leaders and teams how to make better decisions using science-backed methods. A dynamic speaker, she has shared the stage with many New York Times bestselling authors and is the host of The Higher Genius Podcast. She lives in the southwestern United States with her husband and their two daughters.
Connect with @ChristieTurley on YouTube, Instagram, LinkedIn and Facebook and on her website https://christieturley.com.
---
Christie & Her Clients Have Been Featured In:
---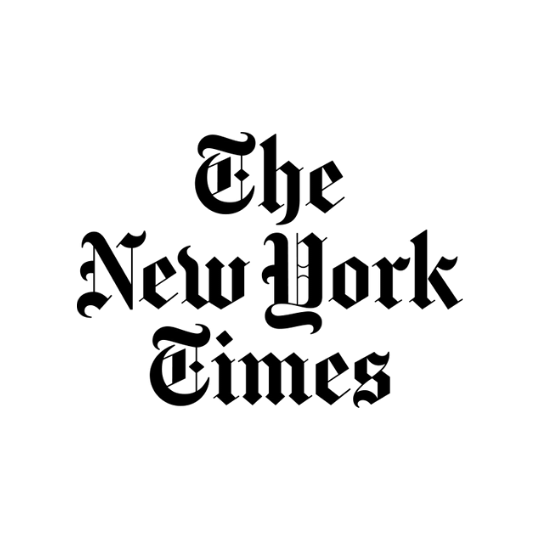 ---
Christie has consulted with companies ranging from start-ups to Fortune500 brands.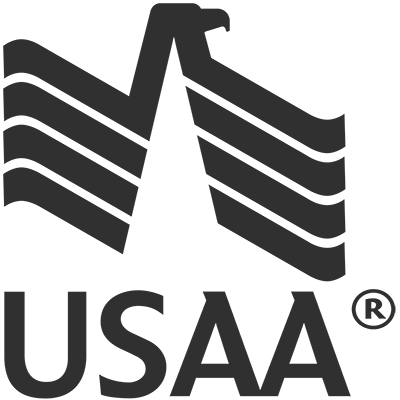 Request a Clarity Call
Book a complimentary, no-obligation 30-minute consultation to discuss your goals and learn how Christie's services can help you unlock your full potential. Request a Call here.
Request a Clarity Call
Using my intuitive gifts and business acumen, I can identify what specific areas of life & business are causing blocks in flow and what specifically can be added, removed or changed in each area for increased abundance.