Today I'm speaking with international holistic wellness expert Adriana ("Adri") Kyser on the 4 Key Components to a Happier, Healthier & More Fulfilling Life. She has spent the past 15 years helping highly-driven women stop feeling overwhelmed and start stepping into their power.
In the episode you'll hear:
How to get through those moments that can break us or make us
The root cause of pain and disease
Why buried emotions never die and how to heal from them
How to tell if you've truly forgiven the people and experiences of the past
Adri's favorite healing tools to take you to the next level in your business
The unseen influences on your finances, business and relationships
How Adri learned about the physical and metaphysical
The 4 Key Components to a Happier, Healthier & More Fulfilling Life
If you're inspired by this episode, I'd love to hear your biggest Aha! moments. Take a screenshot of you listening on your device and post it to your Instagram Stories and tag me, @christieturley!
LINKS:
Adri's"From Limited To Limitless" Workbook + Assessment: https://innerbeautyyoga.com/limitless
Adri's Website, Instagram & Facebook.
Resources: Heal Your Body by Louise Hay, Feelings Buried Alive Never Die by Karol K. Truman
Get 20% off Epic Matcha's Organic Matcha and the Morning Ritual Challenge with Coupon Code: MINDMUSE

Christie Turley guides visionary leaders to reconnect with their higher genius, so they can improve decision-making and deliver greater profits, influence and impact. She is the author of the book, The Intuition-Led Business, which offers a framework on unlocking the intuitive and subconscious minds, and she is founder of Conscious State University, an online learning platform that teaches leaders and their teams how to make better decisions using science-backed methods. A dynamic speaker, she has shared the stage with many New York Times bestselling authors and is the host of The Higher Genius Podcast. She lives in the southwestern United States with her husband and their two daughters.
Let's Work Together
See What That Looks Like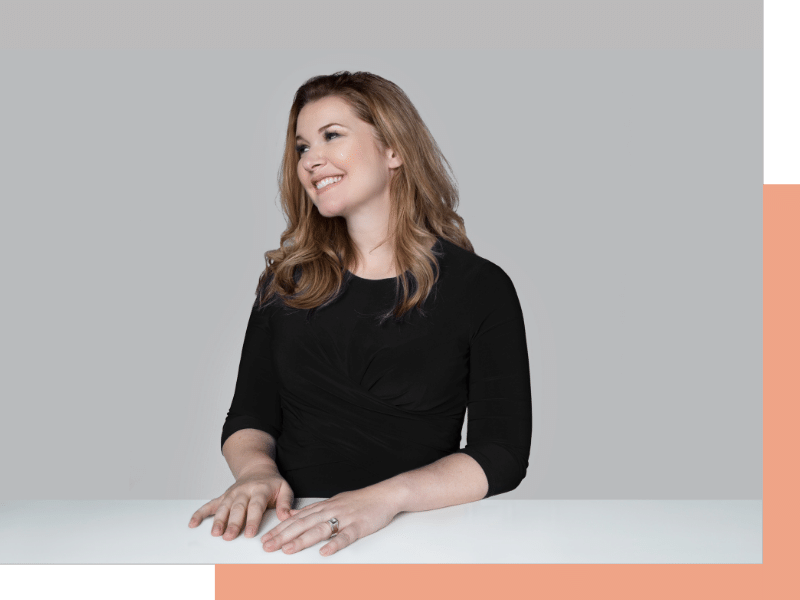 Transcript:
Christie:
Hello and welcome to the mind muse podcast. Today my guest is Adrian Kaiser and she is an incredible person. She is an international holistic wellness expert. She spent 15 of the past years helping highly driven women to stop feeling overwhelmed and just start stepping into their power. And she's been featured and a number of publications and she speaks and she's a coach. And what I, I love about her is she is truly holistic in her approach. You know, there's so many people out there who are in health and wellness that no one tool or they practice just one modality.
And in Adriana case, she has a whole wealth of information and tools that she pulls from to help people in their journeys, whether they are wanting to enhance, you know, their physical aspects, like to lose weight or to look better emotional aspects. You know, I should also say in the physical realm, you know, I'm not only looking better about attracting your soulmate or helping you grow your business. And she also dives into the emotional and mental and spiritual aspects. So we're gonna have a lovely time talking today.
Adriana:
I am so excited. You DRI Welcome. Thank you so much for having me. I'm so excited to be here with you today, and I'm sure we were going to be like talking, talking, talking, because I just enjoy talking to you so much fun. Thank you so much.
Christie:
Yeah. Likewise. We know we could have probably talked forever the last time we talked, but for purposes of the podcast, we are going to keep it short for the listeners. We're going to keep it under an hour. So yeah. So let's start off. And why don't we first about how you got started?
Adriana:
Yeah, that's such a great question. You know, people, when they see me, they think, Oh, you've been doing this wellness and mindfulness forever in that wasn't always the case. I was the underdog. I wanted to make a difference in people's lives. So I went to law school for a few years in Venezuela, but the main seen that drove me to these wellness approach or these wellness journey were one of the most impactful moments in my life. And I'm sure we will have those moments that we can either that can either break us or make us right. So one of the most impactful moments in my life it's been on my grandma's bedroom. I'm going to hear my aunt's voice. And she is in a bad mood and a new old to, well, what this means that physical and emotional abuse or the yelling and screaming as they hear footsteps approaching I'm in the car.
Adriana:
And she's right there, just towering over me. She asked me a question, but she doesn't like my answer. And I was always, she goes, who do you think you are? Your stupid little girl, but this finally is fun. I finally fought back. I was ready to stop the bleeding. I knew how to really dig in to myself. And you say it enough is enough. During this process. I realize that we all cope with pain in many different ways. For some people is the pain of failure or disappointment, or even abused the loss of our relationship, but we cope their problems. We go through life.
Adriana:
There is a difference. The way we cope for me, that meant the bearing, all of those painful memories and emotions that lead to so much great chronic pain later on for other people is eating their way through the feelings are the ones that feel. So they, they turn to food for other people is waking up at two o'clock in the morning, Warren and thinking about all this is causing them stress. So at that moment, I realized that I didn't want to leave alive or in a future where they had to take my medication. Like I was eating candy just to cope with a pain because I try so many different treatments, conventional treatments just to get them provided results. So I knew right then and there, I had to go deeper.
Adriana:
I had to address a physical, mental, and emotional aspects of myself. If I wanted to see lone Rasad results during this journey, I recognize and realize that for the past 15 years, I helped over 40 500 million women worldwide go from feeling stressed and overwhelmed, and even dealing with pain, to live in a happier, healthier, and More Fulfilling Life by addressing 40 Components, which our physical health, how can you take care of your body, mental wellness, how you perceive the world. The third one is emotional intelligence, how you experience the world and last but not least number four, a spiritual connection.
Adriana:
When you have these four key components in your working with them consciously and continuously, you began to really unlock your fullest potential. So you go from being limited by your past experiences, by your pain, for your sorrows, and by all of these thoughts of ideas of who you think you are, or how people see you to now recognize your fullest potential too, recognize the gifts and talents. What makes it unique? What makes you powerful? And the more you tap into it, the more authentic you become. And the more you begin to make an impact in the right people, because they are going to be, there is a million yoga teachers, coaches, mentors, doctors, lawyers, you name it, right, but people are coming to you or to me because of who we are, they connect with our stories.
Adriana:
We don't have to be perfect. We just need to be authentic and help people recognize that they have the same power to heal themselves from the inside out, just like I did that. They have the same tool so that they can get at the same tools to help them overcome the most painful and yeah, painful moments in their lab, in transforming into their secret power, into their super power, into their mission in life. And that's how, in a nutshell, high went from being this girl that was bruleed in abuse and told her it wasn't good enough. And all of this stuff to now doing what I do for a living and, and being really in love with what I do, because I get to see every day, the impact I make in people's lives that once felt or feel the way I did in the past as well.
Christie:
That is so beautiful. And, and I want to dig into some of these things that you were talking about here. So there were the four components I'd like to dig deeper into those in a second, but for the, the mind body connection you started talking about like all this abuse that you experienced in your childhood, you've found yourself as an, as a woman, a really dealing with physical pain. I mean, did you know right away that those two things were connected or did you have some kind of like awakening to, Oh my gosh, like all these buried feelings or actually causing the physical, the physical manifestation of pain or, or disease, like, did you, like, how did you put those two things together?
Adriana:
That's an excellent question because yes, my pain was very physical. The, I had lumps in my back. I had to go to the different treatments. I never was into medication, although sometimes has to take medications, but I didn't know at the time was that I was carrying decades of their memories and emotions from being obese as a child, from being cold names and being bullied and all of these different scenes to then face in our encounter, racist remarks about being an immigrant with an accent to move in to a different country where they left everything behind. So our first race, or maybe it's what he was one of my coping mechanisms to be like a, I have it all on their control.
Adriana:
I'm a strong, let me go harder, try harder to learn more in part of it. I recognize that it was because I felt I wasn't good enough. So I have to prove to myself, I was good enough by getting more and more and holding myself to already stick to standards. So if you knew me or do you, So me back then you, so, Oh, this girl is competent. She has it all together and blah, blah, blah. But on the inside, I was falling apart. And the moment where I realize I saw the connection was a lot more stressors came into my life that made the back pain intensified in a more but more in particular that I can see the exact moment I'm playing with my son. He was at the time, the same age where one of the most vivid moments of me being an abuse happened.
Adriana:
So I'm playing with him and suddenly these Berry memories and emotions started to come up and immediately my back locked up that ride there. And then I select, this is what I see. This is what's happening in, this is what I'm feeling. And experiencing prior to that, yes, I knew stress. Yes. I knew all this stuff, but I never, I didn't live my life saying, Oh, for me, I was abused. Or because that happened to me or I just barely that abuse. I wasn't thinking about it, honestly. So it wasn't that particular moment that I saw everything fall into place. Prior to that, however, I was doing my inner work and what I mean by that, I was doing my personal development.
Adriana:
I was working, I was doing yoga and mindfulness and changing my diet. I was doing a whole bunch of different scenes that I believe were the stepping stones that prepared me to the very specific moment to address and face and heal from that, that painful emotion. You know, I, I truly believe we will. When we ready, we were going to be giving the tools and we're gonna give him the opportunity to overcome some of the obstacles. And for me, there was a moment when I'm done years of work in just being with my son being the same age I was, that was the trigger. And that's what brought all the memory is coming.
Adriana:
Anyway. It wasn't overnight. I was like, Oh, now I see those memories. I heal. I was already seen dung now. Beautiful rainbows unicorns. No, I had to really sit with those memories, had to work on forgiven for giving myself, for giving me my aunt for giving me all of this stuff that happened because of that, you know, forgive myself for putting myself in situations or take him out of myself from other situations. So it was a process of forgiving forgiveness and really taking on responsibility of how I wanted to move forward in life. And what I mean by that taking responsibility of my actions, my thoughts, my words that helped me heal and also taking responsibility for what I wasn't doing, the work for, what I was doing, the bypass in seeing also taking responsibility about how I fit my body and how I took care of my body.
Adriana:
So it was a combination of different scenes. And looking back now, in hindsight, I can see everything being connected, but when you are in the, in the middle of a storm, sometimes you don't see the bus, a few inches what's in front of you end in a way it can be a coping mechanism sometimes is like, it's a blessing in disguise because sometimes we can try to do too much too fast when we will not even ready yet. So for me was being a part of the storm and simultaneously working from what I could do to help me see past a store.
Christie:
Yeah, it's so true too. Like, I mean, I can say from my own experience, like what you were saying before about, you know, when your ready, the tools will appear or another very famous saying, or a proverb that says when the student is ready, the teacher appears. And, and my case, it was, it was a very, like actually like slow leak of tools coming towards me to, and, you know, I, I was not abusing as a child or anything like that, but I think everybody holds, you know, emotions and memories and, and there's actually like scientific studies. There's a whole school of science called epigenetics that says that we actually carry in ourselves memories from our ancestors.
Christie:
And so these can even be passed down. Like, I mean, you could have, you know, memories of abuse from your generation's, but you've never experienced it firsthand. And so this might be a lot for someone who is listening here, that might be like their first exposure, but like one of the very first, and there might actually be a reason you're listening to this. Like I said, the tools show up, but one of the first things that came to me was this book called heal your body by Louis hay. And there is another book, actually. I loved the title, its feelings buried alive.
Christie:
Both of them, both of them are very helpful because, well, there's some really cool Scripps in feelings buried alive that help you overcome, you know, emotional patterns. Like if you constantly are getting triggered by a certain thing over and over and over, or you keep meeting the same person, even though it was a different person or over and over and over, it's like, you know, very helpful for that. But the Louise hay book, the heal your body book has affirmations, But can I just give you a quick example of like this mind, body connection for people just in case it is their first time, like I'm going to pull out my book.
Adriana:
Yes. And once they know when to add the, to what you said, which is so important when we started doing our personal working heal from this past generational Kurt's in DNAs, those very memory's from our ancestors. When we do our inner work, we heal seven times down our descendants and seven times up. So we are not only healing ourselves, healing, our mothers or grandpa, you know, our Karen's grandparents, great grandparents and so forth. And then our kids, our grandkids great-grandkids in support. So seven generations up, seven generations down.
Christie:
I love that. Actually. I I'm glad that you said that I've heard that before too. And I think that's such a beautiful thing that, you know, you know, if you have that belief, that life goes on after this life that, you know, they're the, the souls of your ancestor's, they, they might even still be feeling those same things, you know, and that you can help release those things for them as well as your children and your grandchildren. Like, I think that's so beautiful. So I'm, let me just give you an example. This is from the Louise hay book. Acne was the first thing that I'm on the A's. Okay. So it says the probable cause the probable emotional cause is not accepting yourself or just like of the self.
Christie:
And you can actually see how this could become a vicious cycle. You get acne, you don't like yourself, you get more ACCE, acne never goes away. So that's really interesting to me as well as, let me just see if I can pull up another one, just randomly. I'm just going to just kind of flip and see what comes arthritis. Like a lot of people who might deal with arthritis. So this is feeling unloved, criticism and resentment. So the, the affirmation that goes along with this is I am love. I now choose to love and approve of myself. I see others with love. And, you know, that sounds like an oversimplified way to overcome arthritis.
Christie:
It might take several, you know, sessions with a coach or going through the script and feelings buried alive, for example, or a few weeks of repeating that affirmation. It's not just like a one and done kind of thing. You know, it's, it's unlocking that memory, really feeling that emotion, healing it forgiving, you know, putting love on it. I mean, there's, there's some steps involved. Can you, can you explain, like, you know, the steps involved, if someone is, you know, has back pain, that's pretty common. Like how could they start addressing this from maybe another perspective, other than like going into chiropractor and taking medication, like what's the emotional, spiritual side of it that they can address.
Adriana:
Right. So one, I was suffering from chronic back pain port or whatever that game. And I know these and probably if you look that up in, in the book, it will say back pain is a lack of support, you know, lower back pain. It's a lack of support. They operate like their shoulders and neck is carrying the weight of the world, the shoulders. Ah, so I used to have chronic pain for over a decade. It made me worse back pain because I felt that I wasn't supported in many ways. I was an immigrant. I didn't have my friends and they didn't have a lot. I don't have family around me. You know, it's all of these different scenes. So how is that? It was specifically for me, anytime it, anytime you have pain is also inflammation in the body.
Adriana:
So the easiest things that people can begin to address is on the physical level. Why? Because it's something we is tangible that we can experience. We can see. So be eating to eliminate sugars or highly processed food or a heavy fried stuff. So when you start eating cleaner and look for and inflammatory food like ginger and turmeric and Apple cider vinegar. So like doing something that I do today and still teach you to share with all of my clients is doing it the morning elixir or what I call more than a week. So, which is a cup of warm water with half a lemon, or you can do a full lemon. I do a full lemon.
Adriana:
Then you can do half as a lemon, a cup full, or two of the Apple cider vinegar. I use Braggs. It's the best one. I found it. And then I get, I used to essential oils. So I use a drop of ginger essential oil set up. You do a great guys, will make sure that you, by the good stuff, you know, there's stuff that you buy it in a supermarket or, or do you know, whatever. And, and I drink that in the morning, that helps to really bring your body into balance and reduce inflammation. So that's one thing you can start doing the women in it, so you can take turmeric supplements. And the other scene for me that I found helpful was yoga. And there's so many top of exercises out there, or there's so many yoga cells out there too.
Adriana:
But if you have to find the yoga style that works for you, but why do yoga was so impactful in my life? Because it was a conscious movement. It was a breathing. He brought me into a state of meditation and meditation in movement. So I think then you just sit in there for half an hour in, in chunks on this, know what I'm talking about? I'm talking about the movement meditation that helped me to, in words, to help me move my body and mind for me, that helped me realize stuff about myself. Because what I love about practicing yoga is what happens in your life is reflected your map. Then what happens on the map is reflected on your life. So you became to cultivate patterns and create patterns, new neuro pathways, new ways of communication in your brain and body that is more comprehensive medical history, if not more in alignment with your core essence.
Adriana:
So that part of me, that part helped me tremendously is still changing my diet, practicing yoga, and doing a forgiveness, forgiveness work. All my gosh is so hard. 'cause I get it. You know, some of your listening right now is like, but that person did this to me and I didn't disturb it or whatever. And all of them
Christie:
People are like, Oh, I forgiven everybody. Yes, yes.
Adriana:
And then you get back to that moment and there's like, Oh, forgive. And everybody let's say, can you talk to the person that I don't want to do it?
Christie:
Well, yeah, exactly. That's the truth. That's a true test. Its like, if you're completely neutral about that person, you can say hi to them. Maybe you don't want them in your life. It doesn't mean you have to welcome them back in your life. But like, like you're not triggered. You're not like the kind of negativity when you see them or think of their name. So that's
Adriana:
Yeah. Or do you expect in an apology? So let me take this story really quick about my aunt. So I was abused as a child later on, my son is 17 years old. Now 16 years ago, something, a family member had a feeling of this stuff and I was the main caregiver with one year old at a time. This person came into my life to support me and sure enough a whole disaster again happened with her. I never expected it a whole lot to me from her ever, ever, ever. I, they might work in a sorority. So he was to forgive me for my work and I have forgiven her the best way I can do. And I know I had only recently when I here for my mom, this person wants apologize and that she want's to send you a letter.
Adriana:
So how was I was open to receive the letter? I wasn't expecting much because it's a pattern. I see. I mean, I lived that part in for many, many years, write this person is a longer a part of my lifestyle. I was like, OK, let me see what she has to say. I get a little note, a larger than a post-it note, but it's not a letter is not. Card is nothing. And the opening statement is something like I reached out to you and you didn't, you, you didn't let me or do they get an answer? So she's like once again, boom. So she never asked for an apology or she never saw in it shown any sign of remorse. And I can tell you I have forgiven her because when I saw the note, I was neutral, I was in like, I didn't expect in an apology because I, as I forgave her for me, you know, I think I can forgive her to say what she did was right.
Adriana:
I forgave her for my own well being and sake. And so if it doesn't pass it down to my son in my grandkids either, so it was completely neutral and well, she's no longer part of my life and I'm not going to be calling her and saying, Hey, let's be best friends to have lunch. I do wish her the best. And if I see her, what is she is every need that will help her or if I can help her, but as a wish her any ill or harm or I'm the holding on to that anger that I was once had when I have to address the, the feelings of being, you know, when I had to remember and talk openly about being abused.
Adriana:
So to everybody listening out there, they heard of this work. Do you ever going to do is going to be forgiving, forgiving others and forgiving yourself. And when you, you know, you're truly had forgiven when you are now expecting an apology where you're not expecting to be told that your ride, where you were expecting to have people in the corner, you know, gathering people to be like, like that game type of mentality. So they had me call my mom and my sister and my brother and my boss and my best friend's they all can recuperate the underwriting. If that person is wrong strong, when you're like, I'll take it for what it's worth. I see she was still in pain, hurt people, hurt people. If she needs to blame me to feel better about herself and help her heal and one way or another fine that I have no control.
Adriana:
So come back to close the cycle of where you were saying or asking me about what I do with back pain was changing my diet, change the narrative of my story. I was no longer, I never saw myself as a victim, but I realized I always continued to look for that approval. I was not looking I'm a longer looking for the approval, especially from her and in the back of my head. I always was. So when, when I changed the narrative, my story, when I began to become very attentive and realize that some of those painful memories, it came the source of strength and power in how I can use their power for the better or not to just for me before the people that surrounds me the change that will change.
Adriana:
So yoga in your work, mindfulness, forgiveness, diets. Those were the key scenes for me. So it's not just one size fits all is a comprehensive approach. And you have to be willing to get uncomfortable. You have to be willing to see the bad, the good and the ugly. You have to be reading to be vulnerable. You have to be willing to be, to feel broken and then asked for help. Because without that, I don't know if I would have made it to the other side. You know, I don't, if I were to find a way that part of the end of the rainbow, right?
Christie:
Wait. Yeah. Is it that it's, it's so powerful. What you just said 'cause, you know, forgiveness really is. I mean, it really is the hardest work that you'll ever do, the inner work and it's probably the easiest to brush off 'cause you don't really see the cost of not forgiving really. I mean, unless you start connecting dots like you did with your back pain and things like that, like I'm or how it might of been holding you back because you're looking for approval. Like, you know, if you're constantly looking for approval and it can eManifest in your life in so many ways, like, you know, I mean, I can't think of, of, of a way, but like maybe like attracting the wrong people in your life or, or being stepped on or, you know, things like that.
Christie:
Like, it, it, it, once you start identifying these patterns and, and, and where they originated from, and a lot of times they are in our childhood, it's really eye opening it and it is very difficult to do. And like I said, it's the easiest things to like, pull it off and say, Oh, well, you know, that's, that couldn't be what it is, you know, and, and kinda be cynical about it. But, you know, you know, not forgiving, they always say that that's like a poison. You give yourself because you're not actually not actually punishing. The other person really mean the other person, it really doesn't care. But it is that, that poison that your, your taking on yourself
Adriana:
And that leads to physical elements, you know, that I truly believe yes. If you fall in, break on your arm or your wrist. Yes, I get it. That those two has to do with emotional. But we were talking about a major illnesses. Often times the root cause is an emotional pain or something that hasn't been resolved. Something that has been buried in. And from there on your basic perspective, they say that every emotion that you have in process gets buried in your fascia, your tissues and your muscles. That's why, oftentimes if you get a massage or you go out to a yoga class, or you have a really, you have energy work or whatever it is that, that do you have an emotional release is because, you know, they were something that you were working.
Adriana:
You're getting your body work dried like a massage or a yoga you're in one way or another, in that emotional release comes from 'cause finally the store Berry memories, emotions that were storing your tissue, fashion muscles are finally coming to the surface so you can address it. And I, it really, I tell people, it takes a tremendous amount of courage and strength to say, yes, I'm going to do my inner work. I'm going to look at those areas in my life that are in painful. So I can then be pain-free. So I can be free of these things that are holding it back. That would be the one to me. You know, people talk about, I can help you make a million dollars or five feet or seven fingers, whatever it is, or it can help you lose it or pounds that whatever pounds you wanna do.
Adriana:
So I can help you find your soulmate in what all that is. Great. I'm here to tell you that in order to get all of those things, you have to free yourself from those sins are preventing from getting there. In my case, as a child, when you are being abused, you think it's you, that you are the problem. You were the one that made it happen. Is it your fault? Especially when you're being threatened, not to say anything, right? So do you grow, you grow up thinking on the issue, or I cannot trust people because in this case, a person I trusted betrayed me. So I kept attracting people that mirror that same energy.
Adriana:
So they become a self impose, prophesy. I can not trust you because you were going to betray me. Therefore, I should enough. You be to me at the end. So when we find that, we find that part is that, Oh, almost I hear all this. I can not have the six-figure business and then get it. But then I lose it. How many people you see that wins the lottery? And within a few years they were bankrupt because they haven't gone the belief of work and the inner work to match. Yeah, exactly. To match the new vibration. So it takes tremendous amount of courage and strength to do that work, but the rewards are worth every little thing.
Adriana:
I always say, every step you take to your well-being is never wasted. Does it matter if you feel like you took one step forward and 10 back that step forward, still one step forward, because that is gonna be a building blocks for the next step, in the next step, before you know, it, your living, your life of their dreams that you always want to do in your business or in your career, in your professional life, in your love life, in your community, life, all of the stuff, you know?
Christie:
Yeah. I remember one of the first times that I realized a lot of this stuff, like, like, like you could get an email, like lets say from someone that really makes you mad, that just like triggers you to no end. You do some inner work, like especially like forgiveness, like the practice I use this ho Pono Pono lashes. Okay. So it just to tell people what that is. It's like a Hawaiian forgiveness practice that a doctor came up with. Do you know the story of what, what he did a lot?
Adriana:
Well, I remember I do know him, but I don't remember. I all the details.
Christie:
Yeah. So this is what I remember that he was going into a prison to, and before he went into the prisons and this was like pretty like, what, what do you call it? Like a high level, like high threat level.
Adriana:
Yeah. High security. So yeah. High security.
Christie:
Yeah. And so they would really act out when there were visitors. And so beforehand he took all of their files and he actually healed them by doing this whole Pono Pono, which means, I'm sorry, please forgive me. I love you. Thank you. And he did that on each of the files and when he went in, they had never met him. When they went in, when he went in to meet with them, they like gave him a standing ovation or like they, they like applaud it or something like, they just like sent him love. Like it, it was reading.
Christie:
The story was incredible. But I know firsthand from doing this practice that it works. I mean, love and gratitude are two of the highest vibration emotions that you can feel. And, you know, it's amazing. Like, so in the example of The email, you could, you could do Ho'oponopono on that person on yourself, even like from the perspective of your higher self or God, like also to you, like you can do all these different ways, different angles to really cover all your bases. You can go back to that email and think, what was I thinking? Like, this is a totally different email than what I thought it was.
Christie:
But somehow it triggered something in you and you don't even necessarily need to know like the exact cause like, Oh, when I was three and you know, this, and this happened to me, like, I mean, some energy workers work that way, but I believe like ho Pono, Pono, like you can truly like use it on a lot of situations and you don't necessarily have to go back and like, remember that memory from when you were a younger.
Adriana:
Yeah, absolutely. I think that they're levels of things, you know, there's some sense that we can heal and release without even knowing whether they were in, there is some key factors that we do need to be conscious and aware of.
Christie:
Well, I've seen that too, like eye and I don't know why that is, but it, yeah. I told him,
Adriana:
Yeah. So I think that the major lessons that we, I believe we all come here with a purpose on a mission and there is some lessons that we need to learn along the path to fulfill that purpose and a mission. And if we don't, you know, if we don't learn the lesson, they keep repeating themselves until you finally get it. So those are the ones that are, those lessons are the ones that are there to help us then get us to get us to a new level of awareness and to really claim that, like, I don't want to call a batch, but like saying, Hey, we've earned the Stripe in here. A lot of things like we did our work and now we're moving on to the next level. So, you know, so I really believe now that all of the obstacles and painful stuff that we go through, they are simply blessing in disguise that helped us get stronger, learning a lesson and be smarter about something to gain tools, to take us to a new level.
Adriana:
Or sometimes they were obstacles that or telling you, Hey, your going the wrong path, come back here and let's come back into alignment because if you choose to see it that way, when you see a problem in stay in the problem, your mind is not going to create a solution. So you have to change consciousness to see the solution to a problem.
Christie:
It was an Einstein quote, write that it's like the same, a level of consciousness can't solve the problem that created it. So yeah, I love that idea. And, and definitely like, if you think about it in business, it's like, what got you here? Won't get you there. So if you're facing your next level and you're like, Oh, I just can't hit the S you know, through the six figures or the seven figures or the eight figures, whatever it is like you somehow, like, it just doesn't work. Well, maybe there's something within that you can change to bring your consciousness to a higher level so that you can see that solution for that bigger problem.
Christie:
Because, you know, when we were in business, we're actually in the business of creating challenges for ourselves, you know, like getting to that next level of good challenges, right. Getting into that next level or, or whatever it is, you know, expanding the team or expanding the business into other areas or whatever it is. Right. And so, you know, in order to see the solution for that next challenge, that next problem, there's something probably within you that you've got to heal or transform or have an awareness.
Adriana:
Yeah, it is. Yeah, absolutely. You're so right. I love it.
Christie:
Yeah. And that's, that's really like one of the reasons that drew me to this work, like to, to doing the inner work, I think it started with, I'm going to landmark forum, like 2012 or 2011, and someone spun it to me. Like this is going to help you with your business. And when I went, I was like, this is not a business seminar or what the heck, you know, but it did. It did, it definitely did help. And I know a lot of businesses that will send their employees there. Yeah.
Adriana:
Well, see, I, I, I believe truly, truly believe in my heart that your physical, mental, and emotional wellness is essential for your physical health. They will find your finances, your business, your relationships. So how you are a physical and mentally and emotionally speaking, how healthy you are. He will have a direct impact in everything else. So if you see many millionaires that are struggling with having people, they trust us, they feeling lonely with me, your health or happiness and all of these different scenes. Then you have people that are super poor, but there are the happiest.
Adriana:
And so it's all about how you are internally with yourself. What happens when the insight is a reflection, if it gets reflected on their accent outside. So if you are not feeling worthy, if you're feeling not good enough, if your feeling all this different scenes, since on the outside, I'm going to mirror that. But when you are happy, when you don't feel whole, when you feel in love with what you're doing, when you feel that you, you are in alignment with your purpose, your outer world will reflect you're in our world. As simple as that, that's why doing personal development, even though you're like, Oh, I'm here to learn mindfulness or here to do.
Adriana:
My inner work has gone up. Give me that next year. It, my paycheck. Well, it starts from within because you start changing your inner dialog, everything outside of yourself against to match the vibration. Yes, it does. That make sense?
Christie:
So true. It's so true. You mentioned mindfulness. Can we talk a little bit about what that is and what that means?
Adriana:
Yes. So for everybody has a different definition of mindfulness ride for me, how I say mindfulness is being emersed in what I'm doing, being mindful, being completely aware of conscious. So Today we're in a world of multitasking and we really get rewarded by multi-tasking. We are walking, we were texting, we are talking on the phone and typing emails. We are listening into our kids to talk while we were watching TV. What we do, you know, all these different sins and the more we could multitask the farther away we, we get from being fully aware of what's happening in the present moment.
Adriana:
So mindfulness is being fully present with what is happening right now. Mindfulness is like, let's say your walking barefoot on a park. And it is just noticing each step that you're taken in the touch, the grass, or how your feet are touching the grass in that connection in the air that your breathing mindfulness can be your swimming in that pool and been so embedded what your doing that you do a lot of time and space or even a painting. So mindfulness is a way that you can fully aware and conscious of the present moment and allow this unbroken stream of consciousness to flow through.
Adriana:
So you do get downloads. You are to become more creative. If you have mental clarity, they are so many scenes. So meditation is part of that is a tool for mindfulness, but you can do mindfulness anywhere, any time you can be drinking your favorite T and just noticing the flavor that they feel is everything that happens within You in that present moment. So wasting, engaging all the senses, engaging to all the senses in one particular yeah. In that particular moment. Absolutely. Yes. Yeah.
Christie:
Yes. And how much, how many, how many people, like, I know I've done this, like, do you think about the past or, or, you know, you ruminate about the past or you think about the future and usually there's some kind of emotion attached to that too. Like it could be excitement about the future, or it could be worry about the future or fear or past it could be regret or guilt, or, you know, sometimes they were, there can be happiness two, if you're thinking about M memories, But a lot of times our brains are wired as such that, you know, the negativity really stands out. So, you know, All we have is now we were not guaranteed the next moment.
Christie:
So,
Adriana:
Well, I love that. Yeah. And you mentioned a key point. The way our brains are actually hard wired or the negative, or they are hard words or sad to think about it for a moment, everybody listening right now, think of a moment where you did something or you post something on social media. That was the easiest one. You post this on social media and 10 people commented. Five of them are neutral. Four of them are positive, but one is negative. Which one do you think you're going to be thinking about the rest of the day. And before you go to bed, that one,
Christie:
Well, what did I say wrong? Or what's their problem. Exactly. Like, Oh, that's so cool that so many people said nice things.
Adriana:
Yes, exactly. So that's how our minds are rewired their words to the negative. Even as children. One of the first few words that they learn to say is what you know. So we have to retrain our brains. We have to retrain how we see the world. We can choose a name that I talk about these all the time. We can choose to see life as half empty or half full and the perspective or a completely different, even though their glasses, the same, nothing had changed regarding the glass, but this person is here as a half empty. So the possibilities for that person is endless and is positive and is great. And it doesn't mean that everything is perfect at all times.
Adriana:
She or he is going to struggle as well with a person that sees the last us or life as half empty. They were constantly struggling. They're constantly negative. They're probably sick. Or they probably all this there's something that happens to them and they are waiting for the other shoe to drop.
Christie:
Well, and I can even say too, it's not necessarily like a, a fixed spot, right? Like someone can wake up one morning and think glass is half full. And something happens in the middle of the day. And then all of a sudden it's like, boom, like thinking everything is half empty. And so like, what are some, I know we have control over our emotions, right? We, we that's like one of the biggest things to learn is to master your emotions and to not let them rule us and not necessarily not letting, not letting ourselves feel them. Right. There's a distinction there. Can you talk a little bit about that, about how, you know, what are some ways that we can, you know, boost our mood in some circles you might say increase your vibration.
Christie:
It's really kind of the same thing. Can you, can you speak to that?
Adriana:
Yeah. So that's what I call emotional intelligence. But before I talk about that, they talk about mindset and mindfulness. You know, we have over 70,000 thoughts per day, 70,000, yet only 10% of those are already, you know, thoughts, meaning 90% a repetition of it. But do you have that daily for the monthly, for the year before and so forth, right? That's why becoming aware of your thoughts is incredibly important because one single negative thought we'll become a belief that needs to a pattern of behavior. And then you are in this hamster wheel, repeating the same over and over and over. I have clients constantly ask me like Adriana, why I continue to react or behave the same way.
Adriana:
Even when I know better, because they are in that autopilot, they are letting their thoughts, creating this behavioral pattern. And they become, they become some belief reinforced by emotions. It's a complete cycle, right? So by becoming aware of your thoughts, your began to have some ability to start creating or building the life that you wanna build. And it's not easy, but it takes wellness. What I mean by that, something that everybody can do right now is that they can grab up a journal and they can start writing down all the thoughts and emotions, how they're feeling on a regular basis. And then look back and see what are the consistent patterns, because you're going to see things come up over and over and over.
Adriana:
Why is this so simple yet? So powerful because awareness is key. You can change something you need to know that is changing. It's like me in a dark room. That's really messy. That's dirty, but you don't see it because the lights are out. But once you turn off the light, you see that mess and then you can do something about it. That's what I call me also in limiting beliefs and limiting beliefs are the ones that are going to need to negative patterns, negative emotions. So when you're doing the, The, the limiting belief of work is becoming aware of some of the thoughts that are happening, or how can we become a world of 70,000 sort of thoughts that we have on a regular basis by paying attention to how you feel simple.
Adriana:
Your body's always communicating with you based on emotions is impossible for you to be thinking positive thoughts in and feel negative. You know what I mean? Because they don't work together. I feel like in two baskets, one basket is loved. One basket is feared in the basket. Love, love, kindness, compassion, gratitude, all of these different things in a basket of fear, anger, shame, all of this other stuff, right? So you can see, you can not be vibrational speaking in two, in two areas. So when you start noticing, Oh, well, you know, I had been cranky the last few days, I've been eating horribly.
Adriana:
I am exhausted. And then I'm catching myself saying, Oh my gosh, look at those bags under your eyes, you look horrible or looking at their hair that becoming aware. It's like, Oh, okay, there are some negative thoughts happening a lot about other people. Yeah, yeah, yeah. Right. So that is when you realize, okay, I'm in this negative potters, I can not create something positive out of being in this negative world. So journaling paying attention to how you feel will give you an insight of what's happening in your mind, your belief system, in part of that emotional awareness or the emotional intelligence is no suppressing emotions.
Adriana:
It is no denying or feeling guilty. Like lets say I used to do that. I used to do this when I was brand new as a yoga teacher, 50 years ago, I helped myself to have higher standards because I was told that wasn't good enough to teach either. So I was told I was a good enough as a child growing up and then 15 years ago. So I always felt like you get teachers to have it all together. They always send that always perfect, whatever. They never got angry. So if I will get upset, then I was like, I'm going to be in a good yoga teacher. Thankfully something, a light bulb went with it myself and say you were a human being, having a human experience. It's the emotions that are part of our human experience.
Adriana:
It's what I decide to do with these emotions. So if you feel guilty because you were angry, if you are ashamed because of whatever happened in the past, you did or didn't do it in the past. All of those emotions instead of burying it down and saying, Oh, just put it on there, the rock. And I want to see it. They're going to build up and they are going to be a pressure cooker. The idea behind emotional intelligence is recognizing their emotions that come up for you and how you express them in communicate that in a way that it can be turned it into a positive outcome. So becoming a good listener instead of waiting for sins to build up and explode, you can set healthy boundaries and say, Hey Christie, you know what that is in that you said to me the other day really bother me.
Adriana:
And you're going to have to come from a place or you were wrong. I'm a ride. Or are you hurt me when you really are able to understand, Hey, what she did make me feel this way. And then you have the conversation with the other person you're stepping into your power. You're owning your feelings. So you're not the nine. It, well, what she, Christie said, it upset me. And now I feel guilty about it is like he has sent me because of what, what trigger within me. And they had a conversation, right? So emotional intelligence is recognizing how your emotions, how you're expressing, controlling your emotions and the impact they're having in your own life and in the life of those around you. So when you know better, you do better.
Adriana:
Right? So having that awareness of like I'm feeling a specific way, and then let me, let me give you another example. When I'm doing trainings sort of dance where I'm surrounded by it. A lot of people, I give a lot of energy out. So when I come home in my family, hadn't seen me all day or a week or whatever. They are excited to see it. They're excited to see me and excited to see them to, but they know to give me a little transition time, meaning let her get into their house, let her change through somewhat or that kind of release, whatever it is. I'm being caring with me. And then I'm able to transition into my family life. Does that make sense? So I don't come home and, and in this state come or staff, when I just need to kind of recharge in it and give myself the opportunity.
Christie:
Good. It, it just reminded me of one of my friend's, he's a speaker. I was talking to her after she was, you know, getting off stage so to speak, although it was a smaller workshop and she's like, hold on a second. Let me get my, I forgot what she said. It, it was like my speaker persona or my piece of speaker hat off. Like, and she just kind of took a moment to just kind of like center herself and like to get into a one-on-one type of feeling as opposed to like a one to many. That's such a good tip. Like when your, when you're transitioning from, you know, work to home or home to work, to just give yourself some time to really be present and mindful and just kind of shed the other energy and like get into the new way.
Adriana:
Yeah. And we need to, before the podcast, when you guys see, didn't see us, But I was doing, I just had clients in meetings and stuff and work in, and I'm sure that you were having a day. So we had to take a moment to pause, let all the staff just like, okay, well let's take all of that stuff off our shoulders get center so we can be fully present and had this conversation that I hope all of you are enjoying and taking some, getting some golden, a golden nuggets of inspiration in their, because we all need to have that awareness. But oftentimes people don't and they just go from point a to point B and they just keep carrying all the stuff with them. And there is also comes up with this explosion of when you take that moment, like, OK, let me, let me pause for a moment and remove my coaching hat.
Adriana:
And now let me put my mom hat on or whatever it is. He just makes us so much easier. That's part of emotional intelligence.
Christie:
Yeah. You mentioned the explosion and I've actually experienced this myself. Like where like maybe I wasn't completely mindful or present like in my family situation. And I'm like, like looking at my phone or something like that. And then something happens and I might overreact because I'm like in a different, like, it's, it's probably like brain emotion. Like I don't know exactly what happened, but I've just realized that that is not a healthy thing for me to have my phone there because I don't react in the same way that I would normally react to a situation. You know what I mean? If I didn't have the phone there, you know,
Adriana:
And it's great to have awareness, but I also want you to learn to feel guilty about it because that women and men, but mostly women is like, and then we beat ourself up because like, Oh my gosh, why wasn't I pro so they're worry about me being present at home when they're at work and when their work, their worry about it in front. So do you know what I mean? So that we continue to beat ourselves up because we feel like we have to be perfect at our old times that we need to do it all. You know, we need to do it all and look beautiful and make it look effortlessly and easy. And you know, when, in fact that we are just human beings and we have time, so what are you going to break down? And that's okay. We probably need that release.
Adriana:
We need to help a good cry. We need to have that moment of, Oh, and then come back too. Okay. I got it all out of my system, but hopefully those moments of exclusions become less and less and less. If you become more aware right. And become, manage your emotions in a better way.
Christie:
Yeah. And, and being aware of, of just like everything that we've been talking about. Like, I mean, it could have been like a trigger could of been like, I just wasn't present it just, you know, the, the, the, the awareness is so important, but if you really also just think of it from a mental perspective, or like a cerebral perspective, if you will, like mindfulness and being present, and this emotional intelligence piece actually makes us into more productive people, more productive entrepreneurs and business owners and CEOs, because, you know, there's this thing called context shifting I've learned where every time you change, you know, like your multi-tasking you were mentioning before, like every time your brain has to switch gears and to some other subject, like, like, for example, if you were like reading your email and then like the VR, then someone interrupts you, or you're working on a project and you're like, let me just check social media really quick.
Christie:
That context switching actually costs you 15 minutes, at least according to some scientific research. So think about that. Like, I mean, there's something to be said for having, you know, blocks of time and working on one thing at a time and being completely present. I bet it's like, it makes you more creative to like, you just get more ideas and things can, your intuition can like spark something. And so I just, I thought I would add that in cause some of us are like super mental, less emotional, and they list the reason. That's the reason this is actually makes you not only a better human being, but also more productive
Adriana:
In creative. Yeah. And efficient. Yes, absolutely. Yeah. I think, yeah, I totally get it. I see it. And, and there's so many studies about how meditation and mindfulness can actually change the structure of the brain and how we can service many areas of the brain in Kansas, the functions of the brain. So like memory in how, when your stress, how a certain part of the brain activates vs. When you are happy. I just posted something on Facebook about how dance is in dancing, yoga.
Adriana:
I was helping with reduce the aging of the brain and How elderly and people with specific, I don't remember right now, or if it was Alzheimer's or something, How then seen in a mindful movement and stuff like that. It's changing the structure of the brain. And back then years ago, people put it that you were born with X amount of brain cells and after they died, then you were like less and less, less, less brain cells left. And this actually the opposite. Now we know neuro-plasticity, you can retrain your brain, their new neuro-pathways that you create over a, and you can create it over and over and over, and how meditation helps to activate all the parts of the brain that may not be always active.
Adriana:
So it is powerful.
Christie:
That's super interesting. Yeah. I love how science is confirming. A lot of these beings that you've known for years, obviously. I mean, even somebody who practices yoga, they're exposed to it a little bit of it, even if they know nothing else. Right. But yeah, it's, it's quite amazing. So what I want to do next is I want to talk a little bit about how people can get in contact with you. And then after that, I have another question for you. So why don't you tell us, like, if someone wanted to learn more about you or, or, you know, maybe you have some kind of guide that they can download, like where would they, where would they go out to get that?
Adriana:
Yes, definitely. So that they can go through my website, Adriana Kyser dot com. That's M a D E R I K Y L S E R. So either you guys are, the County has a pretty much my three meditations and they have way to connect with me. They have their group classes or a group coaching programs, or one-on-one, I have international retreats as well, but I want to give your audience access to your workbook, that my clients found very powerful. It's called from limited to leave me a list where they can work on recognizing or becoming aware of some of the patterns, belief systems that they may be carrying with them and how to change the script, how to recognize them and started doing some things to help them put into action.
Adriana:
Some of the processes that can help them go from limit to limitless. So it's very powerful. It's free is wonderful. I'll give you the links that you can. They access that. But yes, the best way to social media to my name is Andrew Kyser on Facebook, Instagram, and very active. So if you email me, just let me know where you are or if you're messaging me, just let me know, where are we connected? Because we get a lot of friend requests and a long answer those, unless there's some messages or a connection to it, like I heard you in this podcast or whatever it is. Yeah. Hopefully some of you wanna take a trip to somewhere exotic a half international or whatever is going on every year. So you can check that out to my,
Christie:
Well, I love about you, Adrian, is that you are so like wholistic in everything that you do. Like you, like, we already talked about like these four different Components, you know, the four different areas of your life, you know, the emotional, the mental, the physical, what am I leaving out? Yes. And, and you have all these different modalities that you use as well. Like we were talking and, and you know, the energy work, you know, you're a Reiki master, a Kashic records, law of attraction. Like you have all these different ways that you can help people and, and you just kind of pick and choose depending on what their needs are.
Christie:
If they're, you know, trying to find their soulmate or trying to grow their business or train to lose some weight, like it, it was so cool that, cause there's so many people out there that is that they only have one thing that they can really help with Andy. So you're, you are truly holistic. So that's really cool.
Adriana:
So appreciate that. You know, I am a student for life. I'm always curious. I want to learn more. That's part of my personality. I don't want to feel like I know it all, but it was also a part of my Jurnee because during those 10 years of chronic pain, I was looking for different scenes that could help me heal from the inside out. And that's part of now, why, what I call it enlightened alchemy alchemy is transformation. So transformation of the self by using all of this diverse tools and techniques I had under my belt to help my clients really live their best lives. So they may come to me because they want to grow their business and may come to me because they want to lose weight.
Adriana:
Then they come to me because they want to awaken their spiritual gifts or because they want to, I don't know, lose weight or practice yoga, whatever the reason is. But as we start working together, they really are because that's what I saw that work for me. I worked with them, the physical, mental, and emotional level and spiritual levels. So that's the four key aspects or components to do what we knew, what I, I subscribe to what I live my life. I walk my talk and that's how I worked with my people. So I want to recognize as well. Yes. Do you want to get to the next figure or do you wanna get more clients or do you want to lose X amount of wait? We can do all of that, but we have to also address what's happening on the inside.
Adriana:
So all of your experiences on the outside reflect a match the vibration. So thank you for saying that because that's been my goal I have to, to, yes. I just love it.
Christie:
So many tools in your tool chest for sure. And then let, let's end with the story or some kind of a, if you have a cool quote, I always like to end on a high note, so yeah.
Adriana:
Yeah. So it does definitely. So one of the quick stories I want to share with you guys is that back in 1995, this is a cute little quick story. So hopefully bear with me here. So back in 1995, I had these beautiful coats from Venezuela. It was comfortable. It was beautiful. Fit me perfectly. The problem is that Venezuela has a warm weather all year around. So when I move to the U S during the winter months, I'll be super cold, but I grew used to it. It can become comfortable with the uncomfortable because I love my coach so much. I wasn't willing to change.
Adriana:
I wasn't willing to part with it, even when my family would offer to buy many code. And why is that? Because I was afraid of change. I was afraid of what the solution or disconnecting from what the school represents to me, probably being home. Once again, I was afraid of spending money, even when my family offered to buy it for me as well. But finally that they came when my coat had to be replaced. And I don't know why. Wait is so long because I found another coat that it was warm, that I was comfortable and it was free. The reason I'm saying it is because I'm sure that you have sensing your Life that do not serve as well as they once did, maybe because you're attached to them, maybe because it represents the note, maybe because it's comfortable.
Adriana:
But if you're willing to try something new, if you were willing to let go of the scenes that no longer serve you, and that might be draining your energy, if you're willing to work on yourself and step out of your comfort zone, just like me and my new code, you can find new levels of trans comfort, comfort, and worth that you never saw as possible. So don't postpone do your work for a later time, because now is the time to upgrade at your health. Your mindset in your relationship now is the time to thrive in all aspects of your life. Now is the time to step into their power, your power, and become the person. You know, you are meant to be. So now is a time go for it, go get it because at the time is now.