Today I'm speaking with Julie Ann Cairns, the author of the top selling Hay House book The Abundance Code: How to Bust the 7 Money Myths for a Rich Life Now (available on Amazon) and the Director of the documentary of the same name — The Abundance Code — which hundreds of thousands of people have watched since its release, now available as a 3 Part series on Gaia.com.
In the episode you'll hear:
The subconscious programs and blocks that self-sabotage goals and resolutions (and how to break the cycle).
The Power of Three — the subconscious, conscious and super conscious — and how to get them all onboard.
The top money beliefs that sabotage our business goals.
Julie's amazing 'Tree of Abundance' framework.
Why your emotions are the key to identifying your resistance and blocks toward reaching your goals.
How to upgrade our beliefs — so we can achieve our goals and avoid breaking resolutions.
If you're inspired by this episode, I'd love to hear your biggest Aha! moments. Take a screenshot of you listening on your device and post it to your social media and tag me, @christieturley!
LINKS:
Julie's book, The Abundance Code: How to Bust the 7 Money Myths for a Rich Life Now: http://theabundancecodebook.com/
Julie's Documentary, The Abundance Code: https://www.gaia.com/series/abundance-code
Julie's Website, Instagram, Facebook & Twitter

Christie Turley guides visionary leaders to reconnect with their higher genius, so they can improve decision-making and deliver greater profits, influence and impact. She is the author of the book, The Intuition-Led Business, which offers a framework on unlocking the intuitive and subconscious minds, and she is founder of Conscious State University, an online learning platform that teaches leaders and their teams how to make better decisions using science-backed methods. A dynamic speaker, she has shared the stage with many New York Times bestselling authors and is the host of The Higher Genius Podcast. She lives in the southwestern United States with her husband and their two daughters.
Let's Work Together
See What That Looks Like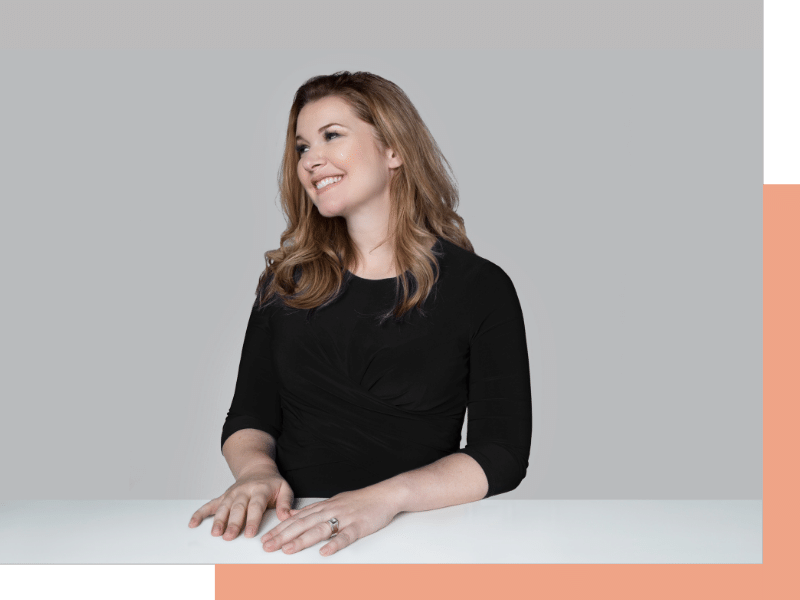 Transcript:
Christie:
Now Julie Ann Cairns is my guest today and she is the author of the top selling hay house book. The Abundance Code, How to Bust the seven Money Myths for a Rich Life Now. And she's also the director of a documentary called The Abundance Code, which hundreds of thousands of people have watched since it's released and its now available as a three part series on Gaia. She's super impressive. I love her. She's one of my friends and she has had a 30 year career and has run several six, seven and eight figure businesses and has overseen the marketing for over a hundred million dollars in product sales. Please join me in welcoming Julie.
Christie:
Yeah. All right. Welcome Julie to the podcast.
Julie:
Thank you for having me. I'm so excited.
Christie:
Yeah, me too. It's great to chat. So let's get started with this first question. How, how did you get into what you do? I mean, you're the author of The Abundance Code. I created a movie on the same topic. How did you get started? Okay, well its kind of a, a long story and I'll try and, you know, give you the, the turbos synopsis, but basically goes back to my childhood. Really. I grew up in a very prosperous family.
Julie:
My dad was a, he was a prominent surgeon and made a lot of money in my parents invested really well in real estate as well made it. They made a lot of money to the point where they kind of had achieved all of their dreams materially by about the age of 40. And so I had this really wonderful childhood of privilege up until about the age of eight. When they, when they achieved all their dreams, then something where it happened. They started kind of what I call crashing the train, right? Sabotaging their success through various means, including drinking a lot.
Julie:
And so by the time I was 11, my parents had pretty much fully crushed the train they had broken up. It was all very traumatic and dramatic. And then by the time I was 13, I was living with my mother and she had declared bankruptcy. All the money was gone and I was living in the complete opposite state of material abundance, which was, you know, a total scarcity being supported by welfare. So I had gone from this childhood of being able to have whatever I wanted pretty much whenever I wanted 'em to know you can't have anything.
Julie:
So after that, for me, I kind of spent a couple of years being a bit depressed and skipping school and being naughty and stuff. And then when I was about 15, I had this aha moment, I guess, where I went, okay, look, I've had extreme prosperity and I've had the complete opposite. And I think I prefer being Rich. So I'm just going to have to figure that out for myself now. Right. I can't rely on my parents to help me with that in any way. So what is the best quickest, most efficient way for me to create my own abundance. And I went to what most people go to, which is okay, well I'm going to get knowledge and I'm going to take the actions that will lead to success.
Julie:
And so I used the model that everybody I knew I had, which is, you know, go and get a good degree and get a job in a high money-making profession and smash it. You know? So I, from that point forward, I started getting very serious about my studies. I wasn't in a very good school in Canada. I was in a bit of a garbage school and recognize that I was never really going to be able to do what I wanted staying there. So I, I moved to Australia where after my parents broke up, my parents are originally Australian. They immigrated to Canada where I spent my childhood, my dad had moved back to Australia.
Julie:
So I went to live with him and go to a better school and yeah, fast track sort of eight, nine years later, I'm now doing a master's degree at a Japanese university in the topic of economics and the Japanese stock market and doing it in Japanese. So I totally was a SWOT. You know, I had studied so hard 'cause I was convinced this was the path to success. And then I went to work for a merchant bank, you know, and I did make good money. I'm not saying that my path to success was faulty.
Julie:
It was a true path to success. But what I didn't understand was that my subconscious programming could still sabotage my, my success. So I had this experience in life and it happened a few times where I made a lot of money and then I lost it. And then I made a lot of money and I lost it. And it was just kept happening over and over until finally in 2008, the global financial crisis, I was on the verge of bankruptcy. And interestingly at that time, I was about 40 years of age, which was the age my parents had been when they crashed their train.
Julie:
And I kind of went, Oh wait, this is a little bit of history repeating, what's going on here. And I had this aha moment where I went, Oh my God, I think that this is how it's supposed to go. I think that, you know, because my childhood was prosperous and then we lost everything. That's how I think Life plays. And I can see now I've been recreating that over and over and over again. And Holy crap, I need to stop. I just need to stop this program. How can I stop it? And that's what I became interested in subconscious programming, how it works, how the brain works.
Julie:
And I just totally read voraciously on that topic and started working on reprogramming my subconscious. And at the same time, I, my business happened to be teaching people how to trade the stock market, right? Because that was my area of expertise. And I was noticing that in the business, you know, we could teach people the how to, of how to create well through the stock market. And a lot of people can make that work, but some people couldn't. And when I looked into why they couldn't make it work because they were using the exact same knowledge as everybody else, they had the exact trading, the same markets, they had the same opportunities.
Julie:
Everything was the same. Why were these two radically different outcomes occurring? And when I looked under the hood of the people who couldn't make it work, it was always a Beliefs blockage. It was always sub-conscious sabotage. So I basically went, wow, this is big. This is big because we're all told that we can just get the right knowledge and take action and its all going to be fine. And that's not necessarily true for everyone. Especially if there are some belief, blockage or sabotage going on M then we find that very hard to succeed.
Julie:
And we won't even know why because it's subconscious, it's below our conscious awareness. And so that's just so frustrating for people. And I wanted to write a book that would help people who are in that situation as I had been. And then eventually a movie that would help even more people. Yeah. So that's my backstory.
Christie:
I love it. Yeah. And your book is really good. Like I've, I've definitely read through it and identified even some of the blocks that I've had, that you go through the Money, Money, Beliefs that a lot of people have and examples and stories and it's, it's a really great tool to help them
Julie:
Identify those blocks and the movie's awesome as well. Thank you. Yeah.
Christie:
So can you, So something that I know about you and your, and your work is this distinction that you make between the subconscious conscious and super conscious. Can you talk a little bit about
Julie:
Cool. Yeah. I love that topic. So I call this the power of Three and I really believe that when we engage in order to have true success, we really want to engage all levels of the mind. And yet we've been taught pretty much only to engage the conscious level that's that, you know, get it in college and go out and do action. Umm, and everything is going to be fine. And the reason why it's not fine often is because there is a conflict on a different level of the mind. So definitely we want to get the subconscious in alignment with our desires for life.
Julie:
We want the conscious actions and goals and knowledge to be in alignment with our desires. But we also want to engage what I call the superconscious, which is the part of ourselves that is beyond the body, beyond the mind beyond time, the part of our consciousness that knows every possible outcome. It knows what is the ideal outcome for us. It knows what is the ideal path to the ideal outcome for us. And when we engage that part of the mine and we ask it to participate in the process, like actually ask it to participate and allow it to guide us.
Julie:
That's another key element we asked and we allow, because if we're going to ask the question and not listen to the answer, right.
Christie:
So you know, how many people like actually sit down and say a prayer and like, please give me XYZ. And then it will off to the races and they don't sit and listen for the answer. Right? Right. Same idea, same idea.
Julie:
Or there's this great parable about, you know, the guy who's drowning and the ocean and he's like, please, God, I'm drowning. Please save me. Right. And this, you know, this, this log comes floating back and he goes by and he doesn't grab it. And he's like, please God save me. I mean, you know, this boat goes past and he does a wave to it and please God save me and was like, Oh my God. It's like, dude, wake up, you know? Yeah. Completely positive exercise. Right.
Christie:
Right. Well I think part of it too is like just learning how the divine communicates with them,
Julie:
Us as well. Absolutely. Absolutely. Noticing those signs and I'm the way
Christie:
Yeah. The comms, the, the answer's when they come. Cause sometimes the answer isn't through your mind, it could be, you know, a neighbor says something to you in passing in your ear.
Julie:
Yeah, yeah. And understanding and the language. Yeah. You know, the language of the subconscious for example, is imagery, mainly imagery also story, you know, you can have a shift in your subconscious just by hearing the right story because humans were very wired to make connections based on story. The superconscious, I find Ann, I mean, I think everybody has their own language that they're going to communicate with their superconscious with, and it's figuring out what that is for me.
Julie:
Yeah. Sometimes it's noticing something that somebody says and I, and the way it stands out, it's got to charge two it, or, you know, I'm driving along and I noticed somebody's license plate and it's actually a message for me or for me also, I read cloud's. So I go for a walk and I look at the clouds and often I will see animal shapes I'm really into totems. And then I go and look up the tone of meanings of those animals. And often there's a message in their, for me, for me,
Christie:
You don't you think to like when you've identified what your language is, you see more of it. Like it could be the reticular activation system of your brain, but it can also be like, okay, this is now a channel that we can communicate with Julie on. And so I'm going to send a Deere in her path, but to give her a message or for me, I see a lot of numbers repeating sequences of numbers.
Julie:
Yeah, yeah, yeah. I get that a lot too. You know, one, one, one, one, one or four, four, four is one of my favorites. They all mean something different. You can go Google. Yeah, exactly. And so, you know, I think that that, that super consciousness it's capable of communicating with us in any language we choose to listen to its, you know, it's like the, it's like the, the transmitter that is transmitting on all frequencies. Right. And we are the receiver, we choose to a certain frequency and yeah, the message is there on that frequency, if I change to another frequency, the message could be there on that frequency.
Julie:
So, you know, the transmitter is transmitting globally and we're tuning in to one or the other thing. And in a sense, it doesn't matter what we choose. Like we could choose Oracle cards or we could choose cloud reading or we can choose whatever tea leaves. He leaves love tea leaves. I used to read tea leaves. That was one of my things Holly. Exactly. And so, however, one caveat I would say is that when we tune into advice from the superconscious, it, I feel it's important to ask from highest source because there's multiple layers we could be tuning into.
Julie:
And so just making sure we were going, tapping into the highest source and then, and asking for the guidance to come from that is such a huge point. I'm so glad you brought that up. 'cause, you know, people believe on, you know, in the other world, the spirit world around us, you could be tuning into other spirits, lesser spirits, you know, even your ancestors who mean well, you know? Yeah. Could, you know, not necessarily give you the message for your highest good. So making sure that you're always questioning like, is this her my highest good? Is this from the highest source of intelligence? Yeah, yeah, yeah.
Julie:
That's a really cool, well, lets talk about some habits and how to create habits. So you have a lot of hacks for this. So how do you, how do you create and keep with your habits? Yeah. Well, I mean there's so many hacks out there in one of my favorite hacks is hacking the hacks. So there's this great YouTube channel is called productivity games. And this guy makes animated videos about books, about productivity, right? So that you can get the gist of the entire book in like eight minutes.
Julie:
I'm so, you know, there's all these different books that are reviewed on, on that channel, which is fantastic. So, you know, one of them is atomic habits by James clear, which is an amazing book. So I don't want to go too far into, you know, what, what habit hacks are cause there's plenty of them. And they're quite easy for people to research. My key point on habits is that if you research habits, what you find is that yeah, there are plenty of hacks for putting a new habit in place and you know, getting that habit wired in, however, when habits tend to break down, it's in times of stress, right?
Julie:
And like you'll get the new habit in place and then something will come along and sideswipe you usually in an emotional event. And then the habit breaks down in, in those conditions of stress. And we go back to whatever our baseline vice bad habit is, you know, the baseline of that bad habit re-emerges often quite quickly. And so I'm interested in looking at why that happens and you know, what I've discovered in my research on that topic is not surprising at all to me, which is that generally it's because there is a belief mismatch or an incongruency between the habit and the goal that the habit is trying to Achieve and our belief system.
Julie:
So an example is M you want to put it in a, in place of a habit for your health and exercise so that the goal being so that you will have a sexy body. And then as you progress along your path and the habit starts working and you start attaining the sexy body to start making some progress. If there's an underlying belief that having a sexy body is unsafe for you, not a safe thing to have, then you're that have that habit is going to break eventually, right? Because the tension between the goal being achieved and the rule that violates will get greater and greater until something's got to give.
Julie:
And I can tell you, it's always the habit that gives it's so true because what happened to me actually the same exact example is like working out, feeling good, you know, getting a sexy body. I go into a store and I get whistled at my, a bunch of men and it made me so uncomfortable. I could not wait to get out of there. And after that, I mean, it wasn't like an immediate thing, but eventually it just gave way. Cause it didn't feel safe as you said to, to look that way. Yeah. Right. And I mean, you know, safety, our safety is a completely valid concern, right.
Julie:
And so it's not like we should even talk ourselves out of it, but we can address the belief that a sexy body equals unsafe. Right. And we can, we can address the safety issue in a different way that once we have the belief that, you know, we can be sexy and safe, right. If we have the believe in place that we can be sexy and safe, then we're in a position to go, okay, How in a, in a practical sense, can I be sexy and safe at the same time?
Julie:
If we don't have the belief that we can be sexy and safe, then we can't even get to that. How could we have that question? Does that make sense? Totally. So for example, you know, I may acknowledge that in certain instances, I don't want to be walking around with my sexy body on display, right. There are certain places where that's not, I'm not going to feel safe doing that and yet I can still have my sexy body and I can display it in safe situations.
Christie:
Yeah.
Julie:
So it's just a little bit of a Sometimes opening up the Beliefs, possibility that, you know, we can manage our safety, which is a totally valid thing for us to want to manage and to have everything that we want at the same time, as opposed to, well, it's not safe. So I'm just, even though I want it, I can't have it now is safety. I mean, what other things get in the way I'm like you mentioned, I mean, what do people want? And it's like, they want to fix the body. They want to make more money. They want to be more productive or are organized. Like what are some of those beliefs that can get in the way just to generate some ideas for people so they can start looking at this?
Julie:
Well, obviously I've given the most thought to, to Money Beliefs. And in my book, The Abundance Code, I talk about what are the seven Money Myths, which are like the seven top Beliefs blocks that most people have around money. And they're, they're often things like, for example, you know, the, the heart of it is the belief that there is not enough to go around, right? That's the top belief blockage. And I call that the scarcity belief. There was just not enough to go around when we believe that that kicks up a whole bunch of behaviors, because if there's not enough to go around.
Julie:
And then that means that I have, if I want more, somebody has to have less, right? So a win lose game. That's the rules of that game. It has to be a win lose game because if there's not enough to go around, there's not enough for everybody. So that kicks up competition. It kicks up, envi, it kicks up jealousy. It kicks up a whole bunch of chain of negativity that is all rooted in that belief. There's not enough to go around. So that's the number one Beliefs to try and a reprogram. But there is a bunch of other Beliefs that kind of flow logically on from, from that.
Julie:
So, you know, if there's not enough to go around and if I have to compete in order to get my fair share of the pie, then I'm probably going to have to work hard, harder than my competitor. Right. And I've got to try and make my, my time worth more. So therefore I should go out and get more qualifications and I should make every hour be worth more. And so we see a whole pattern and setting up that is like the path to success. That's how, it's how it's sold to us. This is the path to success. And we don't realize that that entire path is rooted in the idea that there's not enough to go around because if there is more than enough to go around and then maybe we can have more than enough without spending that much time on it.
Julie:
Maybe that's what keeps the ball make more work less. Maybe we can all have more than enough without competing with each other. Yeah. That would be, we can collaborate and all those can rise together because there is more than enough for everyone. And the more the merrier and its not some big bun fight, you know, it's not the abundance bunfight that's right. Yeah. It's like the way I like to make the distinction between the scarcity mindset and the abundance mindset and this scarcity mindset is all based on fear, fear, and competition.
Julie:
And it's kind of like a S I view it like a city. I call it scarcity. It's this place where you live in fear and everything is measured all the time. You are all measured against each other. And you know, 'cause, you got to know where you fit in the ranking. You gotta know if you're like getting ahead or keeping up or, and this is all because you got to know if you're going to get your fair share of the pie, this limited pie. Whereas the abundance mindset is more like an ecosystem is more like a forest where you're all trees in the forest and there is a sun shining down on all of you, this unlimited supply of energy and everybody gets to grow.
Julie:
And you know, your root systems that are all like interconnected, you know, in the interconnection of your roots makes you all stronger. You know, you're going to have like, if some big wind comes along because you are interconnected, you know
Christie:
How they grow up.
Julie:
Yeah. And in the ecosystem, a, not just trees, but there are so many different flowers and consider the lilies. Yeah. And, and in that system, diversity is the strength of the system. It's not a weakness. Whereas in scarcity, everybody has gotta be the same and conform and be measured on the same scale. And its like, if we miss so much richness when we reduce everything in that way, whereas in abundance and the ecosystem idea, diversity is the Juul.
Julie:
Diversity is the wealth of the system that we're all not the same as fantastic. And we all have unique and beautiful things to contribute and we can appreciate everybody else's contribution and not go well, I need to be that we can appreciate them and go, well, I, my unique self and they are their unique self and they are beautiful and I'm beautiful. It's totally different.
Christie:
Yeah. Yeah. That's beautiful. And I love how you go into in your work, the, the using the tree as the metaphor with the leaves and the branches. Do you want to talk a little bit about that? Yeah,
Julie:
Sure. I find nature to be the best metaphor for abundance really. 'cause, you know, I think abundance is natural. I think it's our natural birthright. And when we get really in tune with the brilliance and the uniqueness and the genius of who we are naturally, and we stop comparing ourselves and requiring ourselves to be something that we're not then abundance in our life, in all areas of our life, not just materially, but relationships to fulfillment, everything is just amped up.
Julie:
And so when I, when I share with people how to create an abundant life, I, I love using the metaphor of a Tree because I think all of the lessons are already there. If you look at how to grow a tree and, and equate that to how to grow an abundant life, it's all there. So for example, the roots of the tree, this is analogist to your subconscious belief system. This stuff that is sitting underneath the surface that you don't see that feeds the whole thing, right. Provides the stability. No Tree stands up without it, a stable root system and it just can't stand up.
Julie:
And so making sure that that root system is really stable. And I talk about, you know, some people are a little bond side trees, you know, were there like a bonsai as just a normal tree is put into a tiny little pot so that its roots can never grow big and the tree then can never grow big. It has to stay small. It can mature. And that's, what's amazing about bonsai. Trees is their mature trees are just little and a lot of us in our lives are like that. When we have limiting beliefs, we have not grown to our full potential.
Julie:
And the amazing thing is if you take a bonsai out of its pot and you unlimit the, the root system, it will grow, it will start to grow. So yeah, that's the number one place to work first is on the belief system, make sure that those roots are unlimited. And then the second place to work is on the soil. 'cause you can't grow your Tree of Abundance in a toxic waste dump. And it's amazing how many of us are trying to do that because we're putting into our soil, our environment, negative news were interacting with negativity all around us.
Julie:
We're allowing negative people to infect our mindset, you know, and that's equivalent to trying to grow your tree in a toxic waste dump. It's not going to work. You really need to focus on what is nourishing to me. What is nourishing to my growth environment, my mindset, and how can I get those positive influences in place and limit the negative influences as much as possible. So then the third stage is like the trunk of your tree. So this is the internal, a lot of what you're talking about. The inner game, making sure that you're cultivating the attitudes that contribute to an abundant life.
Julie:
So attitudes like gratitude, attitudes like accountability. I'm the only one who can change my life no matter what's happened before I am the only one who could make a change from this moment forward. And I've got to take responsibility for that forgiveness so that we let go of the load of the past. All of these qualities, I talk about seven attitudes of abundance and then moving up to the leaves of the tree. This is the knowledge and the action part. And this is the part that most people jump two in the first place. If it's the part that I jumped two in the first place, when I decided at 15 years old, I want to be successful.
Julie:
I want to be rich. I'm going to go out and get knowledge and I'm gonna take action. And the thing is when it comes to your Tree of Abundance, that's like watering the leaves of a tree. It's not completely useless, but it's not the most effective way. The most effective way is to water the roots of the tree. So the thing that I find amazing is when you get the foundations in place properly, then what happens with the knowledge and action Part? Is that just like with the tree, when you get the roots, stable and unlimited and the soil nourishing and the trunk growing strong in straight, what happens in the leaves grow on their own?
Julie:
You know, it's like the right actions and the right knowledge and the right people in the right book, you have to read in the right, whatever it is, the next right thing, it just appears you don't even have to push it. And it's amazing. That's that's the, when it becomes effortless. Yeah. And then of course the fifth thing is the fruit and you know, the quality of your tree by the quality of the fruit. And so, you know, everybody has fruit and their life. They don't just, they just necessarily don't necessarily have the fruit they want.
Julie:
And when you get all of the right foundations in place, you get this beautiful, juicy, gorgeous, delicious fruit that you love eating in your life is just so yummy sweetened.
Christie:
Yes. I love it. That's great. So this is such wonderful context to, to get into your three steps for a goal setting. So let's dive into
Julie:
Yeah. So as we were talking before, you know, the, the main reason why habits break down is because of a misalignment between the belief part and you know, the goal in the habit. So to kind of bypass that won one of the best ways to bypass that is to get really clear on the Why, what is my big, why, what is the thing that my soul wants the most? And you can do this at any time in your life. But like from me, one of the ways that I find easiest to get ahold of, you know, what is your, why is to look at your life and look at what your action so far are demonstrating to you about what's important to you.
Julie:
This is something that Dr. John Demartini, who was in the abundance Code film talks about what is your life demonstrating already is important to you? What is it that you don't need prompting to jump out of bed and go and do, because you just love it. And it's amazing to me, how often we set goals for things we don't want to do. Right.
Julie:
And its not in alignment with what you truly want for your life. You know, no amount of habit hacking is gonna make it, do it in the end. Yeah. So getting really clear. So looking at your life, what is it that my life demonstrates to me? I absolutely loved to do. When I did this process, I looked at everything that I had ever gotten passionately involved in and that I didn't need any outside motivation to keep me doing. And you know, I do have a bunch of different stuff. You know, I've had businesses and I do nonprofit work and I done creative stuff.
Julie:
And, but when I looked at all of it, there was one theme and the theme for me was being a part of something that's bigger than myself. That was my, I could see that's my big, why when I feel like I'm serving a cause that's greater than me. And that has ripple effects that everything that I do will have an effect that ripples and ripples and ripples and keeps going and going, even though I don't even know what the ultimate outcome of those ripples are. I love that ripple effect. Yeah. When I'm involved in something like that. And I know that my input is so leveraged that the ripples go on and on and on these positive ripples, then I don't need to be motivated.
Julie:
I love that stuff. That is my big, why it's like why I was put here on this earth. So I'm always looking for that theme in anything new that I'm starting or how does it serve something greater than myself. And interestingly, it's where I face my biggest challenge to because probably the one area of my life, where I struggled the most is with my health and establishing really good health habits. And I think for me, its because I have trouble associating my physical health with the service of a greater good and somehow I need to make a mindset adjustment so that I can align those two things.
Julie:
And I know it's possible. We just haven't quite clicked it fully in place yet. And it's, it's probably something to do with really getting that. If I'm not here, I can't serve any greater purpose on this planet. Right.
Christie:
Yeah. Are for your stuck in bed, right? Yeah.
Julie:
I can't. So I just need to kind of get that peace in a deep sense and then it it's clicking into place more and more, but yeah.
Christie:
Yeah. That's so good to, to be able to be that self aware, to recognize that that's that's key.
Julie:
Right. And I think, you know, that's also a really good point is like reflection or you know, how often do we jump into our goal setting process without a deeper reflection first of you? No, not just, what do we want, But what works for us and what does it work for us? What's in our flow? How are we wired without going, Oh I should be able to, I should be able to, you know, just get up and go and run 50 miles every day. It's like, well maybe that's not in alignment with my wiring. You know, maybe that's overwhelming for me.
Julie:
And I just need to tell myself, I only have to go for a five minute walk. Right? Yeah. All I have to do is five minutes. And what happens for me, this is totally me is I'm like I'm out there. It's been five minutes. It was like, actually, this, this is nice. We get to keep going. Right. Yeah. So I allocate half an hour, but I only have to do five minutes.
Christie:
Isn't that the truth with even getting started with a new habit is it doesn't have to be this huge chunk of time. Like in your example where you're like, I'm going to go walking for an hour. It's like, I'm just going to go for five. And then if I feel like doing more, I'll do more. And then eventually it just builds.
Julie:
Yeah, absolutely. Absolutely. And that is actually one of the habit hacks that James Claire talks about in the atomic habits book is like, just focus on the start of your good habit, you know, and make sure you do the start. And don't even, don't even worry about whether you have to do the end, just do the start. And so there's an example of a famous dancer. Who's heard the start of her habit was to get up, put our workout gear on, go downstairs and get into a cab and say, take me to blah, blah gym. Right.
Julie:
And all she had do was the start of the habits. And then when she was in the cab, she was like, well, if I have to tell the cab driver to turn around and take me home, that's embarrassing. I don't want to do that. So she just ended up going to the gym once she's in the gym. Well I'm here. Yeah. And so I think often we set the, is outrageous goals for ourselves and it's too much. And then we beat ourselves up when we can't fulfill on this big ass goal. And a lot of people say have a big, outrageous, audacious goal.
Julie:
I was like, yeah. Okay. Unless it's de-motivating for You, in which case just focused on the next thing, the next, the first step. Yeah. And take that, all that pressure off yourself. Yeah. And okay, here's a question too. It just along that reflection piece is, you know, is there a difference from making a goal from an ego based perspective versus like your soul's longing or your, your soul's yearning and how do you get to that point where you're listening to your highest? Good. Not just, not just like, what do you think you should be doing and shooting yourself to death?
Julie:
You know. Totally. I think, you know, I come back to the why. Right. And the great question is when you, when you come up with a goal to keep saying, well, why, why do I want that? And then if I get it, what then? So you use money as an example, you know, like it's very automatic for people to go, okay, well I want more money. And if you just say that to yourself and you're, then you might, that might help you on a path of all right. So I'm going to do this and that. And I'm going to work hard and I'm going to do whatever it is in order to get more money.
Julie:
Okay. That's the whole path. And it's got its time commitments and everything. But if you ask, well, why, why do I want more money? And the answer might be well, cause I wanna be able to spend more time with my kids in which case the going off and working harder and doing more hours is actually contradictory to the underlying reason why you want more money. Right. Because really you want more time. And so it's really important to ask what's what's the real thing I want. And it was my goal actually serving the real thing I want.
Julie:
Yeah. That's so good. Okay. So have we gone through the three steps? Are there is a couple, okay. So we've gone through the Why, the Why, and then the second one, and then the second one is to what we've really gone through the second one, which is set goals that align with the Why. Right. So, you know, figuring out the real, Why your, your global, Why, but also the why of the goal and, and making sure that the goal you've set aligns with a real, Why that you really truly want. Okay. And then third step is make sure that you don't have any Beliefs blockages, make sure that you, don't not violating a rule by achieving the goal.
Julie:
So that comes back to you. If I get a sexy body, that might mean that I'm unsafe, that violates a rule. So actually I'm not gonna let myself have that achievement of that goal. Yeah. So doing a check on is this congruent with my underlying beliefs.
Christie:
And I mean, how do you even go about looking at the blocks? I mean, OK. In my example that I gave earlier, I didn't realize that until a couple of years later when I was doing reflection and I was seriously seeking an answer. And then it came to me that, that particular moment,
Julie:
And I was like, Whoa. And
Christie:
Then when you said you, what you said, it just triggered. And I thought I had shared the story, but
Julie:
Like, if something's not triggering
Christie:
You, if, if, if you don't have like a remembrance come to your mind, like, how do you go about, I guess you could pray, like I did and like seek an answer, but what are some other ways where you could identify what the conflicts or the blocks are with those goals
Julie:
You're making? Yeah. Well, it's, it's kind of a process of being, becoming attuned to your resistance. Right? So what I, what I like to tell people is that when you experienced frustration or when you experienced anxiety, when you experienced these kinds of feelings, they are your best friend. They are your best friend because they are the portal to your next level of evolution because they are telling you something's blocked here.
Julie:
So if you're finding that you're frustrated, you keep trying something over and over again, and it's just not flowing. That frustration is the portal to asking what's going on here. And I'll just find the best thing to ask is your body like, where do I feel listening to my body? Umm, and I have a whole process that I take clients through in my one-on-one work, where we take the portal of frustration. We take the portal of anxiety. We take the portal of anger or whatever it is and we'd go awesome. Now were on it.
Julie:
Now we're all on the button. And if we, if we trace that button back to its origin or are you going to, and we are able to release that, then you're just going to have the biggest breakthrough in your life. So one of the things that I tell people about Beliefs in this, I got from two amazing mentors of mine, Tim and Chris help them who are amazing NLP trainers and scholars. And I've learned so much from them is, you know, and they taught me that Beliefs are organized like bunches of grapes, right? So you picture a bunch of grapes has got, say 50 or a, a a hundred grapes on it, all these little branches that lead back to a central STEM for the bunch.
Julie:
And if we have frustration gets us to, okay, that's the button. So that's okay now we're in a grape, we're in a great, and then through a wonderful process called dynamic spin release that I learned from Tim and Chris and a bunch of other stuff that I've learned over the years, I'm able to track that a grape is attached to this branch. This branch is a catch to this STEM let's release, this STEM and the entire belief system releases. And then we get these huge leaps forward in a person's life that can, for example, show up in so many different areas of life.
Julie:
Like we have the grape that we're working on might be a belief around money. And yet we trace it back to a STEM event, which is usually an early childhood where a lot of, you know, misaligned Beliefs programmings happened in early childhood. We release it and then the person finds, Oh my God, I have so much better boundaries in my relationships. Even though I thought I was working on exclusively, where are you on Money? You know, it showing up in all of these different places. So that's just like a big overview of, you know, how powerful Beliefs work is when its done well.
Julie:
But I want to say to you that even if you do believe work, not super well, doing it at all is much more than most people ever attempt. Most people are going through their lives, not aware in any way that they have subconscious have routines that are not in alignment with their goals. And they are experiencing repeated frustrations and repeated instances of habit breakdown and repeated instances of stuff is not working out for them. And what they do is they go, I'm not good enough. I suck. I'm a failure.
Julie:
And that breaks my heart. Yeah. It breaks my heart because its not true. Right. It's not true. It's just, you've got a, a miscoded, a belief in there. That's not in alignment with what you want and we can fix that. We can totally fix that. And it's not, you that's broken. It's just the sub routine, right? Yeah.
Christie:
Yeah. I totally believe that were all holding complete, you know, divine souls and it's really just, it's not the hardware to use the computer metaphor right now. Right. It's the software on the software. It can be changed out.
Julie:
Totally. We can have an upgrade like that. Yeah. And that was that big of a belief work is like, and change is that people think that change is this difficult process and it takes time and like we got to chip away at it and you know, that's often what we're taught with the whole habit thing, you know, just like grind it out. And then this change process, right? Whereas with belief work, it took us 10 seconds or less a nanosecond really to put the belief in place that is causing us trouble. Right. And we can, we can release it equally as quickly.
Julie:
Pretty much the only the release part. It doesn't take long. The part that takes a little while is finding it right. You know, doing the detective work to find out what is that blockage and that's Why frustration. And those things are so much our friend because it allows us to do that detective work, Oh this is where it is. This is where the blockages. So, but when you do believe work that the leaps forward that you get are so dramatic and so quick, then it feels like a miracle it absolutely feels like a miracle, which is so cool.
Christie:
Yeah, it is so cool. Yeah. And when I I've done sessions with you and when I, when I did it, I mean, I didn't know what to expect, but it was really interesting because as you mentioned at the very beginning about how the subconscious mind speaks, you know, there would be imagery that would come to mind that didn't make sense, you know, talk to me at that time and then you're just taking notes and then you're like, well let's, let's, let's look at this. Lets lets be a detective like, Oh what is this saying? You know? And yeah, it's a huge release of umm and rewiring of that program. Cause your, your actually like, like it's it's data in data out, right?
Christie:
Its like its rewiring reprogramming that belief until one that you actually want to have. Yeah.
Julie:
And the thing, the thing to, I like to remember, it was like, although I've spoken about subconscious sabotage in a way I don't love the word sabotage because actually our subconscious mind is our greatest ally. Right? Its our greatest friend, it, it is always 24 seven trying to do the best thing for us. It does sometimes get miscoded, you know, literal sub routines. Yeah. That's right. Sometimes stuff gets in there that at the time that it's input, it was a protective measure. Okay. It never put something in place.
Julie:
That's not in our best interests at the time it was put in place. It was like, this is the best patch we can come up with right now for this. All right. So now we're just going to like run it. Right. And then, but later it causes glitches over here and over there, right. Somewhere else in the operation of the entire system. And as we get older and our life changes and our requirements change that little miscoded patch might actually be causing massive problems down the track. And it's not that it was put in place with ill intent. It was not, but it has unintended consequences later. It's not like it's a virus. Right. And so, you know, I do like to remember that my subconscious is always doing his very best and to understand that when it kicks up symptoms like frustration, like anxiety, it's just like pain even in the body is just trying to tell me something is just trying to say, Hey Houston, we got a problem.
Julie:
And if I respond to that by going, well, stop having a problem. Right. That's not helpful. Right.
Christie:
She was a good point. It's like when you try to trick or could Joel, like you were mentioning before we were having this podcast episode, you were mentioning like a lot of people try to trick or, or motivate themselves with the goal or habit or to give himself a carrot.
Julie:
So then why does that work? Yeah. And it's like were saying to ourselves, we'll just be better. Okay. Just stop having that problem. And that doesn't work where you're going to go, you know, actually to take a compassionate approach, do ourselves and go, Hey, the system's telling me there was a problem, you know, let's listen to it and go, Hey, what's going on? You know, going on with you, why having this problem, you know, and like actually get in the conversation. And that's, that's what I do in my one-on-one work is I open a direct conversation with the subconscious mind. I can go, Hey, what's going on?
Julie:
Right. And the amazing part is it tells you immediately, it's like, this is going on. Oh, okay, cool. How can we help you to fulfill the role that of protection that you want to fulfill for Christy and still allow Christie to grow? How can we, how can we do that? And it goes, Oh, well we could do this. Like, okay, let's do that right now. That's how simple and basic that conversation is.
Christie:
Yeah. Yeah. It really is simple. I was surprised how simple it, it really was. Yeah. Yeah. Well, good. Well, how can people get to know a little bit more about your work and after you answered that question, I want to give you the floor for your final thought. Inspirational, final word.
Julie:
Cool. All right. Well, one way to find me is recently on the platform, gaia.com, which is a wonderful documentary and inspirational video platform. I love that The Abundance Code has been released on Gaia as a three-part series. So the original 90 minute film is presented as three 30 ish minute episodes. So if you were a member of Gaia, please go and check that out. If you're not a member of Gaia, they have like a free two week trial that you could sign up to and, and watch it that way. And with respect to my book, The Abundance Code book, I have a website called The Abundance Code book.com.
Julie:
And on that website, I have a free series of videos. So it tells you on that website about the book and where you can buy it and all that sort of stuff. But also you can get a free series of videos where I take you through the seven Money, Myths and Moore on what they are and where they came from. And so, yeah, there's no nothing being sold on that site, apart from the book. And I mean, I don't even sell the book it's on Amazon, right? So, so I'm not selling anything on that site. I'm just providing information for people who want to know more about how they can reprogram their subconscious, get out of their own way, work with their subconscious instead of trying to rail against it and Achieve the abundant free choice full of choice life that they truly want for themselves.
Julie:
So my final thought comes from Carl Young, who really is the granddaddy of the investigation into the subconscious mind. And Carl Young said a on read the quote so that I don't like it up. He said, until you make the unconscious conscious, it will direct your life and you will call it fate. And I love that quote 'cause you know, so many of us are thinking, there is nothing we can do about this and it's just our fate or our luck or, you know, one person's lucky and the other person isn't, and that is not what's going on.
Julie:
If you're not achieving what you want in life, it's definitely because there is some belief mismatch going on underneath and you can totally fix that.