In the episode you'll hear:
During this global pandemic when we cannot "go out," how we can "go within" to find a higher level of wellness.
Why investing MINUTES in connecting to your heart (the Divine/Universe/God/Source) each day yields HOURS in productivity and creativity during the day.
Why fear is on a spectrum and how to pull yourself out of fear quickly.
How to increase the accuracy of your intuition and discern truth from illusion.
About Laurie Morse
Laurie Morse weaves various combinations of energy medicine, acupuncture, herbal therapy, hormone therapy, nutritional therapy, together with spiritual disciplines, Quantum Qi breath-work, metaphysics and Creative Healing Programs, to awaken cellular intelligence and HEAL.
If you're inspired by this episode, I'd love to hear your biggest Aha! moments. Take a screenshot of you listening on your device and post it to your social media and tag me, @christieturley!
LINKS:
Laurie's book (Free!) Reverse Heart Disease Naturally:
https://www.aguidetonotdiebeforeyourtime.com/ebook-freecopy
Laurie's 5-Day Reset: http://createtohealstudio.com/5day-reset/

Christie's "Rule of 8" for productivity, creativity and intuition: https://take8love.com/pages/take8

Christie Turley guides visionary leaders to reconnect with their higher genius, so they can improve decision-making and deliver greater profits, influence and impact. She is the author of the book, The Intuition-Led Business, which offers a framework on unlocking the intuitive and subconscious minds, and she is founder of Conscious State University, an online learning platform that teaches leaders and their teams how to make better decisions using science-backed methods. A dynamic speaker, she has shared the stage with many New York Times bestselling authors and is the host of The Higher Genius Podcast. She lives in the southwestern United States with her husband and their two daughters.
Let's Work Together
See What That Looks Like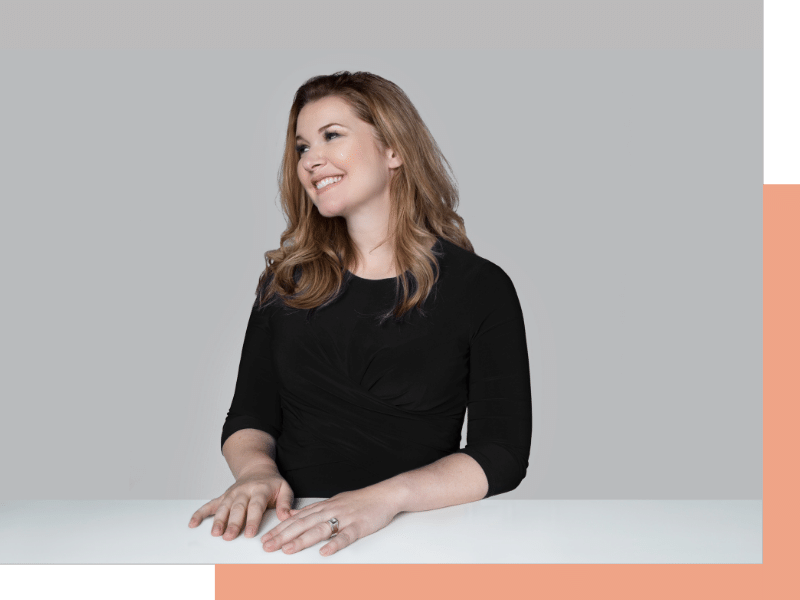 Transcript:
Christie:
Today, I'm speaking with Laurie Morse and we're talking about how during this global pandemic, when we cannot go out, how we can go within to find a higher level of wellness and Why investing MINUTES in connecting to your heart each day can yield hours and productivity throughout your day. Why fear is on a spectrum and how to pull yourself out of fear quickly, and how to increase the accuracy of your Intuition and discern truth from illusion Laurie Morse has spent well over a decade and the corporate world of finance and management, and then found integrative medicine.
Christie:
She has a master's degree in traditional Chinese medicine and as the director of holistic health services and San Diego, California, which is a 25 year practice dedicated to supporting wholeness through natural medicine. This balance of her two contrasting career paths has shaped Laurie into a grounded yet spiritually oriented artist, healer teacher, speaker, and writer, enabling her to successfully work with women to include their heart in their journey of wholeness. All right. Welcome. Laurie to the show. Thank you. Christie I'm really excited to be here. So I'm excited for this episode.
Christie:
Not sure what's going to come out of it. We've talked about a few ideas, toss, some things around. So yeah, we're going to have just a really lovely conversation between two strong women and talk about whatever pops up. But right now, as we're recording this, we're in the middle of a global, what would you call it? A transformation change, a shift in how we were living and reading upleveling. I like it doesn't necessarily feel that way to everybody I'm sure. Right? Every, like there's a lot of people I've seen on Facebook and Instagram who are, and even LinkedIn who are a little depressed to be shut up in their homes.
Christie:
You know, you know, someone said the best line in the other day. They said, you know what, when we're forced to go in, no, no. How did it go? Oh, if you can't
Laurie:
Go out and then you have to go in and buy In, it means in an internal, into our internal terrain and explore and discover and create relationship with him.
Christie:
Yeah. I, I see this as a huge opportunity in, and, and learning for everyone, just the importance of going within and look, we've, we've eliminated a lot of distractions, you know, a lot of past times in recreation and we have almost zero distraction. Right. Other than the news and having to get homeschool done and Netflix and yeah. So, okay. Whether you're listening to this, you know, in, in the wake of this, in the extreme week of this, this incident that has happened globally, or if you're listening a year from now or two years from now, you know, what are some things that we can learn and apply I'm from this experience?
Christie:
Like what, what do you think that humankind is going through right now? What's what's on the other side.
Laurie:
Yeah. Well, there's probably a lot to say about that, but since I'm a health and wellness expert, I am going to see it from that viewpoint, which is, I think that people are being called to discover the innate truth that we have like a, a cellular blueprint for health and wholeness that has a much greater strength. And let's just say, frequency, if we can then any pathogenic influence that's outside of us. We don't know that yet the cultural currant is really about disease and running away from bacteria and virus and that kind of thing. But what I know to be true is that when we awaken that cellular intelligence, and one of the things I love saying is that we have 37.2 trillion cells, ish, and inside every cell are about 37.2 trillion Addams.
Laurie:
And in every single Adom is an electron, and that is the cellular intelligence. We can even call that life force and life forces Creative in nature, we can call it Source spirit. God D the Divine, you know, that that also exists as a flame or a spark in our heart. So activating that and calling forth the best choices that we, and elevated choices from where we're starting from now, especially in the midst of this epidemic is one of our best things to focus on. And from that, we have access to lots of other solutions and creative ideas and, you know, just new realities that we could actually create for ourselves, our families, our communities, and the world.
Christie:
Yeah. I truly believe this is, you know, in nature, you mentioned the creative life force. I mean, I truly believe we're in a cycle, right. A death cycle. We're shedding a lot of things that, you know, don't serve us anymore. And when we do that, then we're, we're prepared for regrowth and rebirth. Yeah. Yeah.
Laurie:
Do you know, in my way of being in the world, we, I don't see how I can do that. And I've watched this with others for 30 years, without that connection to the essence of life herself, you know, to whatever one wants to call it, whether it's nature or Source, but we have to start bringing the Universe, you know, a lot of words we use for it. We have to start bringing that really like inside and embodying it in every cell of our being, as well as exchanging with it, you know, on the outside every day, all day, a breath is a perfect example of that. It's a, it's a reciprocity of life, you know, a way to, we take it in and we, we take out and what's really cool is the word inspiration for a breath.
Laurie:
We can also break that down is saying, we're taking in spirit, we're taking in the life force of, you know, the way of life itself.
Christie:
Yeah. Yeah. I agree. And it it's like, I think a good, a good way to kind of support what you're saying or to put this in another way, for some people who might not be relating right now. Like if you think about it, like we've all been chasing things externally. We've been distracted by the soccer games and the, you know, going out to restaurants and watching movies and going out and doing things or tackling the to-do list at home or in work. And what is that energy it's doing? Its the exhale. But a lot of people forget to do the inhale and to rest and take care of, you know, people kind of, some people can put poopoo the self-care, you know, like, Oh self care that I don't have time to wipe it, you know, paint my nails.
Christie:
But that's how I self care is it's it's putting on the oxygen mask first before turning to others. You know, it's the inhale before the exhale
Laurie:
And stop for a set another, which is age old in all spiritual traditions as keeping our cup full of, you know, we don't have much to give from an empty scraping the bottom of the barrel cup, but when it's full and if we are an instrument or a vessel or a chalice of life-force, then, then we want to give from a full cup, not only for our own benefit for it, but from those who were giving too. Yeah.
Christie:
And also I think too, like being aware of what drains that life force. Yeah. Like I don't watch the news anymore. Like I keep up to date in other ways, but I put a limit on it and I don't get emotionally attached to anything.
Laurie:
Right. That's the cutoff line, if it is for sure. If
Christie:
I can just read some tweets or something and see what's going on and that's great, but yeah, it's, it's I think the news and the, the negativity that can be out there even on television and Programs is, is a way that we can drain ourselves of life force, even though we think we're resting or we think we're, you know, yeah.
Laurie:
The only thing is the barrage of audio and visual, you know, is really hard on a system, especially right now because it's so intense and it's so heightened. So I'm like you, I just like to read headlines and I can get everything I need. And it's very, it's a much calmer way to choose how I, how I keep myself, you know, informed. And I was going to say one thing, cause I love this analogy. It popped in like, I don't know, last summer or something w on that rest peace, which is most people like music. And so it's hard, you know, this is an easy analogy, which is, there is no such thing as music, without notes or beets and rests.
Laurie:
The rest are as important as the beats. And otherwise there's no song, there's no music and
Christie:
One continuous cord and that's boring.
Laurie:
Right. There's nothing, you know, Creative about that. Right. So anyway, it, Pete, when I say it to people, they're like, Oh yeah. And it, it kinda just gives them permission to say, okay, yeah, the rest are important, you know, it's I have to do it. Right.
Christie:
Right. So what does that look like? Cause I I'm totally in agreement. I, I, I actually like, I have this philosophy, this, this rule of eight, you know, Take eight minutes a day. Take eight hours a week. Take it out eight, eight days or yeah, Take eight days a year and that is the rest for me. I mean, if it, if you just start there sometimes, you know, you can take longer than that if you want, but it's just a nice little number where you feel like, okay, I can do this. This is achievable, but what are some really, truly restful ways for people to fill that time as opposed to brain drain of Netflix or something like that?
Laurie:
Yeah. Well I can, I can offer what I have observed to be, you know, common for a lot of people. And I love what you said is that's a perfect jumping off place. And then when we have something to jump or walk from a move from then our own like inner knowing and our own higher self will guide us more about, Oh, this is really valuable for you. And that might change in six months or, but when we're staying centered on our own being, then we have a guidance system. We have a GPS and internal GPS that, that points us in those right directions. But in some of the common things that we know about, like I'm, I'm a huge fan of meditation.
Laurie:
I met a nun a number of years ago and she is, and she's an ex nut. Now they kicked her out because she was asking like very good questions, but they didn't like the questions to you in any way. She said that she has coffee with God every morning for an hour. And I thought, well, I love that. Now I know a lot of people would go down and a half an hour. I mean, we do now, but even if we start with five minutes or 10 minutes, it, you know, and the point of, of a reset every 24 hours preferably in the morning before the day gets away, is to just be intentional about aligning with our, our higher intelligence and opening our heart and saying, you know, what, what would you have me do today?
Laurie:
What, what is my in my highest and best interest? How can I serve? How can I be my best self? You know? And, and I think intention is a big, is a big thing. And then moving in nature is always very good. Some people like journaling, other people can't stand it, you know, doing a Creative healing process is really powerful because no matter how creative we would say one would say they are, first of all, everybody has creative impulse. That's the nature of the whole Universe as creative impulse, its whether the muscles is been built or there's been an interest in developing it or not. And not for the purpose of, you know, creating something that hangs on the wall of the Smithsonian necessary necessarily for the act of pudding, a line on a page or it, you know, engaging in color, which has its own healing properties.
Laurie:
And that has been shown to be as, as beneficial and is calming to our nervous system as meditation. So for people who say, Oh, I don't like to meditate or my mind won't be quiet, which by the way is true for everyone, we just do it anyway until then we get those little moments where, where there's been a, a calm or a quieting or an insight or something like that. But, and then I think eating healthy is really important because that sets us up for a chemical stability that a, when we take in a lot of things, we know aren't good for us like sugar and processed foods. It's like eating dead lifeforce. When in fact our body is asking for food that has an, a likeness or a vitality to it in order to turn that into our own life force and vitality.
Laurie:
So I think the biggest thing that we have to tend is our, as our mental, emotional game
Christie:
And even spiritual. Yeah. Cause I can't like when you were saying, you know, just taking that time in the morning, even if it's 10 minutes, like I can point to times where I've not done that and then points where I have and when I do it, I, and I'm very consistent now. But when I do it, I am so much more productive. Right. I can speed through things. And it's like, where did that idea come from?
Laurie:
Exactly. Yeah,
Christie:
Exactly. Yeah. And I, I, I produce like at like almost non-human speed cause of, and I, I, you know, so that's the case for people who are like, I don't have that time to put aside well, it's like, you can afford not to because like a 10 minute investment could yield you an extra couple hours in your day.
Laurie:
Totally you're so right. Yeah. And that's the, the mind, you know, management piece I was referring to like giving ourselves permission for five or eight minutes, you know, 10 minutes, whatever, like you're eight thing is it, we just have to talk ourselves into it and then we do it. And then we realize, Oh, like what you just said, its that the return on that investment is so much greater than the 10 minutes and a, and then it's easier to do it on a more regular basis. And the yield is it's beyond words like, and this is the point of a life is to make that connection on a regular basis and then grow it. Like there's no other reason for, for us to be in a life.
Christie:
Right. I mean, just to take it back to the nature example, it's like, what would a plant do if it didn't have the sun?
Laurie:
Exactly. Is it a, there
Christie:
Would be no photosynthesis, it would just die. And that's really what our spiritual connection is. It's it's that sun
Laurie:
Totally. That's that's a perfect example. Yeah.
Christie:
Yeah. Okay. Yeah. And then the other thing that I like that you said about art, it almost made me start thinking about the adult coloring books. Yeah. You know, like the coloring books for adults that is like, you know, get out some markers or pencils or crayons and just color. And I mean, that's, that's, you know, staying within the lines, but even if you weren't comfortable with like, Oh, I'm going to draw something right now. But yeah. I've, I've, I've, I've, I'm not a, an artist I'm I don't draw, but when I have drawn things, it's interesting because it's almost like, I'm just like, I'm not really analyzing it or like trying to make it into something.
Christie:
And then I take a step back and I'm like, Hm. Like it's almost like analyzing a dream. It's like, what did I just draw there? And like, isn't this interesting because I'm very much a visual thinker. And so I'll see things and I'm like, Hmm, that's an interesting insight. I probably wouldn't have picked up on it.
Laurie:
Well, exactly. And if we go into a 10 minute time of drawing or, or something like that, with an intention of accessing wisdom and intelligence and insight from our own higher wisdom, then we always get it. So that is interesting. It was a version of that. And so when we elevate our intention, just, you know, the onset, it really, it makes a big difference. And I was going to say something about the coloring books too. I love them. I love anything that gets people engaged that way. And it's shown to be very calming and stress reducing. So, you know, now it might be a good time to just sit and color.
Laurie:
Yeah. That's a passive way of connecting with our Creative lifeforce. And then a more active way is when we say, you know what, I'm just going to take this blank thing. Even though it's scary for a lot of people, maybe they just tear out some things from magazines and make a collage in a heart shape or something, you know, something like that. Or maybe they are trying to eat healthier. So they, they draw a little basket, not caring what the basket looks like. And they paste in, you know, color and vegetables and you know, things that they want to eat, that kind of thing. Then there is a little bit more engagement. And then of course, if they start out doing that with this intention and I always write my intention on my page or my canvas or whatever, you know, weather and gluing something or painting something because I know that it will be painted over a covered over, but my intention is there and it it's like, it's so cool.
Laurie:
Christie I don't know if you've ever done this, but it it's like it opens a portal of Connection to this. It's like a gateway to this exchange with our creative life force that gives us solutions and answers to our problems. If that's what our intention is, including how to heal.
Christie:
Yeah. I mean, sometimes the scariest thing is, is facing that blank sheet of paper. Yeah. And you know, I am in a creative field, you know, and sometimes when I feel like, Oh my gosh, what am I going to do with that situation? Or that campaign or whatever. And just like starting to actually write, you know, like with my, with my hands, not tidy, you can just start putting down ideas and its amazing, you know, even if I start with the prayer and things like that and just, you know, start writing things down, things come to me that wouldn't have normally come to me, that ended up being so brilliant.
Christie:
So
Laurie:
Yeah. I mean that's your higher brilliance, just moving through you because you give it a channel for that. And there's others, you know, journaling is said to have the same, you know, there's a research on when we write to our hands, like you just mentioned, it's a little bit different than when we use the computer, but if that's all you got, then do it. Like don't let that stop you. But there's something about, you know, just making lines and even making simple symbols, like a heart shape is easy and everyone can do that or a circle, you know, the oneness of life, that kind of thing. It bypasses our into our, our conscious mind and moves into our subconscious mind and ha and then it has greater access to the things that we're trying to create, you know, bring insight forth from.
Laurie:
So it's, it's worth it. You know, I think, I think one of the easiest things we can do is draw the circle, put our intention inside the circle, maybe right on the outside of the circle of the things that we feel like we're ready to let go of or release and we're asking for help and how to do that from our higher self. And then you can color the circle or collage or something and as a circle. But if it's a, it's a gift you give to yourself and your, and your relationship with your higher wisdom that you're engaged in this way to create yourself as an open chair.
Christie:
Right. And I mean, I'm not getting religious on people, but there is a famous saying, like asking you shall receive. And that's even in like, you know, the law of attraction if you're in to that like principle. Yeah. It is. Unless you open yourself up to it, it's just not going to come. You, you do have to make space for it. Right. You know, you've got to ask so you can receive that inspiration. So yeah. Super important. The other thing that you mentioned, which was about nutrition and I know you're a health coach as well. The thing that came to mind too, is making sure that we're hydrated, Oh, the, the water and the body is a lie is electrical, right?
Christie:
So the more hydrated you are, the more connected you can really be to that higher intelligence. It seems weird that your body would have that kind of, but that, I mean, that's, it, it makes sense, right? The more water, the more electricity can pass through.
Laurie:
Well, it's like our communication system. Even if we talk about it at the level of the physical, like our nerve impulses and our, you know, the way our microbiome communicates hormonally and in our immune system and all of that, that is all carried in water. Right. So, and then there's the electrical impulse, which is our spark of life, which is the same thing as our life force, which is the same thing as you know, all the stuff that we've been talking about. Right. So when we don't have a river for all of that to flow in, then it gets mucked up. It's like, you know, talk and say it again, stuck. Yeah. Yes, dawg. And sometimes when people are really don't want to hear that they have to drink water, I'll say, listen, you're creating toxic access pools in your body.
Laurie:
And you know, that's usually a visual that people go, Ooh, you know, and it kinda makes them feel a little more motivated to drink water, but it's a big deal. So my background is in Chinese medicine and it's a profound that medicine filled with ancient wisdom for a modern time. And what's been interesting in this global situation is that I, I haven't been able to see people one-on-one, but there's a, there is a product that's like a light therapy patch. I actually have one on, I don't know if you can see it right here. And each of the patches actually they're activated by the person's body heat. And then it there's nothing in the patch that goes in the body. It's just a, it's like a nanotechnology that reflects back a LightWave that has a particular frequency and message.
Laurie:
So just like an acupuncture point, there's a very particular functions and, and messages of intelligence through that point that go up and travel through these channels. And the whole point in saying all of that is that it really needs water for those messages of intelligence and communications and to travel through. So you're absolutely right. We, we, we must
Christie:
Stay hydrated. Yeah. That's so interesting. And for people who can't see it, cause they're listening on audio and it just looks like a little, band-aid like a circular, a band-aid and it's like right under her throat area. So
Laurie:
It is all kinds of places that you can put it on a body from various different, you know, lowering inflammation and all of the things that a body needs. So it is, it's a really profound technology actually. What a company puts it out. It's called life wave life wave. Yeah. Okay. Yeah. Very cool. I'll
Christie:
Put that on that link in the show notes for people
Laurie:
To actually give you, I'm going to give the, the, your listeners a, just like an education on this and then they can decide if they can do it or not. So, yeah. Cool. Yeah. I say
Christie:
If it doesn't hurt, it can only help write
Laurie:
The thing. And there's tons of people who liked the idea of acupuncture, but they can imagine living on a table and having someone, you know, putting it in them. So this is for all the needle, you know, needle, phobia, people too. That's all of the people that I work with. They love their needles. They're doing this now because it's the way they can still keep their, their energy or their chief of their life force elevated and healthy. Cause that's the name of the game right now is really activating our body's innate inborn, you know, health, which we all have, even though we were sort of brainwashed, otherwise I didn't know how it was going to cut out that way. But no, it's true though, because
Christie:
I've done a lot of research and there are some technologies that really are suppressed.
Laurie:
Yeah. Yeah. Some
Christie:
Healing types of technology.
Laurie:
Yeah. Well that's, that's a whole nother road that we offer up. I don't know if we wanna go on, but
Christie:
I have to, but I'm just, I'm supporting you and, and I, I agree.
Laurie:
Great. Thank you. Yeah. I think what, another thing that we're going to see come out of this time, we started out having wondering is things that are actually good for humanity will, will not be as suppressed as they have been in the past. I agree. I'm hoping for that. Yeah.
Christie:
I agree. I think there's a lot of great innovations ahead of us.
Laurie:
I really do. It requires it's a two party dance, right? It requires us to stand in our center and call that force. Whatever is, that is the best of the, the, the thing that's best for us next as each of us as individuals, rather than just sort of passively sit back and go, Oh, well wait for somebody else to do something about this that's to improve it. Or you can get a vaccine or the news on vaccines, you know, the whole thing it's or a wait for the medication that is not how we activate our, our divine blueprint of health. Yeah.
Christie:
Well, and I think this also comes
Laurie:
This way.
Christie:
Word discernment is coming to me. It's like,
Laurie:
Like this, this time,
Christie:
The time that we're recording this right now, beginning of April, 2020 is a dark time for a lot of people and the discernment piece, how do you become more discerning about what you hear? There's a lot of misinformation out there. Like how, how can someone hone their sense of discernment and, and connect with that higher intelligence so that when they hear something they're immediately like, yeah, that sounds right. Or no, it doesn't and be a fairly accurate about it, as opposed to second guessing and needing to, you know, go get evidence or go ask 10 different people, what they think.
Laurie:
It's such a beautiful question. And I, and I imagine you have your version of this too, but what, what, I've what I, what my personal experience in what I teach others in, it seems to work for them is the first place to start is building the muscle of connecting with our higher self, because without that connection, and I know I sound like a broken record, then mostly it's going to be our smaller human mind. That is steeped in fear, to be honest with you, is steeped in fear and protection. And then it, that's the part of our human humanity that needs external proof and evidence and that kind of thing.
Laurie:
But there is a way, and, and this is just how I use my own GPS. I when I have a question about something, I go into my body and I, and I, I asked the question is if it's going to be this way or this way, so is it a yes for this? Or is it a no for this, whatever this is, you know, this happens all day long and my body we'll give me a sense of lightness or tightness. And the S the, the, whatever one gives me the lightness, whichever way I'm looking to make the decision. I go with that, because that I know is a, it's like our, our higher guidance, our higher wisdom, our higher intelligence, our super whatever word we put to that or higher mind has such a much broader view than our small mind.
Laurie:
So taking into account the things we can't see and then sort of dropping in that energy, it feels to me as a lightness. And if there is a type of surround it, I don't do it. And that has never, ever, ever led me astray or serve me wrong. So how do you do it?
Christie:
Yeah. I haven't always been that clear with my body. I know there's a lot of people that are, they're just, that's, that's where they go. I, I tend to have just the sense of knowing where, or like, I'll, I'll hear word or I'll, I'll see something that kind of triggers a thought that triggers another thought and I'm like, Oh, and it just feels right. And it just feels right. Yeah. But as, as I've been, you know, just more like you used the word, practicing the muscle, strengthening the muscle, just like you would, if you're working out, I have felt it more in my body, but I think I always, I always say this is for everyone.
Christie:
Who's kind of like me. I think I always felt like there was something wrong with me, or I wasn't like, somehow I wasn't aligned or connected or whatever, but some people just feel it differently. Like they just get the information in different ways. Yeah. Yeah. And my guess is the majority of people probably do feel it through their, their bodies. You know,
Laurie:
When you say feeling it more, I mean, that has to be somewhere. It might just be in your, in your head area, doesn't it, it doesn't really matter where we feel it it's a knowing. And then the thing is to trust that. Right. Because then what I can almost instantaneously happen is our mind Gogh is our smaller mind will be like questioning that knowing. Right. And then there's a little bit of back peddling. And my experiences is if we, if we just go with the knowing it we're good, you know?
Christie:
Yeah. And, and also, I would say too, like where it gets cloudier is if you are in a fearful state of mind or anxious or worried, or it can, it can cloud that connection quite a bit. So it's like, if I'm looking to get an answer, it's like, I've got a, I've got to work myself into a, a happy state or a, a, a, a grateful or a joyful state for it
Laurie:
Or centered. Yeah. Yeah. Yeah. So we have access to, you know, the Connection, I think that would be the first order of business, if we're a really, really in a fear-based place. And honestly, I think fear is coming up now for one purpose. It there's only ever one purpose of fear. And that is to alert us to the fact that we're disconnected and that there, and that our, our work is to offer the fear up to a higher, to our higher wisdom in order for it to be transmuted back into love, and then sort of brought back into our, our wholeness as the love, not fear
Christie:
. Yeah. And it, it, I mean, fear does not feel good either. Yeah. So there's a, there's actually a Bob Proctor quote. It's like, I'm gonna, I'm gonna to beef it up. It's not going to be the exactly. But it is something like, you know, there's faith in fear, you know, both the things that you can't see, you know, which one do you want to believe in you to write?
Laurie:
Right. Right. Well, that's, that's actually a really interesting point because, you know, we were giving our energy to something all the time. And so when we give our energy to fear and whatever the thing is, we're fearing, we're actually giving it live for us to have its way out. You know? So I feel like the work is to go, Oh, is to just know it it's constant work. Right. I when I realized, Oh, this is going to be like all day, every day, some days better than others. Of course. And we get better at it. So, and then this is one of the reasons I love creativity because it's a more enjoyable way to work through some of these things, you know, it's just a little more colorful and fun and that kind of thing.
Laurie:
But the, the idea's is just to like give the reins to love and go, okay, here, I'm not going to do this fear thing anymore. Cause I've been doing it all my life. And I see where it's gotten me. So what's the point. Let me just try this other way for a minute. And it'll prove to my mind that I'm not going to like blow up or the world's not going to cave in on me. And that is really, as I keep saying, is, is a practice of trust and that's the faith part. Right. But there's great wisdom in, in pulling our energy away from fear and letting ourselves be guided as to what to do with that energy.
Christie:
Yeah. I totally agree. What are some of the best ways to pull your out yourself out of fear? Like what are some of those practices to get you more centered that you use?
Laurie:
Yeah. Well, it's, it is such a good question too, because we can say fear shows up on a spectrum. Like there's just the ones that kind of flipped through and not, you know, they're not taking us down rabbit holes per se, but they do get our attention. And then there's the ones that are, you know, maybe a little more dramatic. Like, let's just say what we're living through right now that we've mentioned. And then there's the ones that just keep coming around and they, they grab us by the neck and we know them so well that, you know, they practically feel like it's who we are. So the little ones, well, for, for all of them, I, I re I bring them to the, to the alter of the source of all life, because I know that I will not be successful without that, without that help.
Laurie:
Yeah. So for the little ones, I just noticed them, I acknowledge, Oh, there you are. I hear you. And then I just try to breathe and let it flow through me. You know, we're, we're designed as human beings to have emotions, but they're designed to flow through us, not get stuck and become energetic tangles for years and lifetimes, if you, no one wants to go that direction in our, in our system, write the middle one is, you know, we might, it might take a little bit more time, a little bit more building of the muscle. This is where I start bringing in practices like meditation and journaling and, and accessing external support by your guidance. If you need someone to, to hold space, to witness, to do any energetic clearings, to do any kind of Healing or, you know, wellness support for you.
Laurie:
And then the tough ones that is where, when I, when I find found creativity to be extremely transformative is probably the best word. When, when someone sits down with something that has been nipping at their heels for a long time and works it out through a creative healing, it, it it's, there's alchemy that happens. And it changes that energy and makes a different, like more alchemized energy available to us. I don't know if that's all to, we will, but
Christie:
Yeah, well, yeah, if you're in a fearful state, like let's say you were trained to produce ideas for Business or something, right. And if you're in a fearful state, and if you make decisions from that fearful state, or try to come up with ideas from that fearful state, you're not going to, you're just going to get more things that kind of align with that fear, right. As opposed to being in a, a, a faithful or trust trusting or joyful state or grateful state, then those ideas are going to be elevated because you're elevated. And it's just going to produce a more creative solutions. Reinstein said that, and again, I'm, don't have a dime, what is it, a didactic memory?
Christie:
And it it's like, it's like you can not solve a problem with the same mind that created it.
Laurie:
Yes, it is brilliant. And that, it makes me remember about one of the things I use all the time. And this is actually answering your earlier question. If we can come at like, say a problem, like you just mentioned with an inquiry or, or just to play in a state of wonder, like, I wonder how I could solve this problem. Or I wonder if there's a way that I could do this differently than I've done before, or I'm going to pose to my Heart the question that I would like a different solution to this problem, or a different way of working out this, you know, this business issue, then it opens up connection to a field of energy that is way greater than you had access one had access to before in the old way of doing it.
Laurie:
So I think that being willing to pose a question or be in wonder or inquiry is a great way to just open the energy up a little bit.
Christie:
Yeah, I totally agree. Yeah. And then there's also, I mean, we're talking about fear and, and faith or whatever opposite you want to come up with for fear. But I also think there's something to that just came to me that, you know, just to be aware of where you're coming from, when, when it comes to solving things or building things in the business, because if you're coming from a state of say worthlessness, and you don't even realize that you pick on yourself all day long, yes. You know that you have all these negative thoughts about yourself all day long, you know, once you go, that's why meditation is so good, 'cause it trains you to be aware of your thoughts as they come in and just observe them and let them go and release them.
Christie:
But if you're also making decisions from that place of, you know, not worthy or, you know, not loving, you know, you're going to come up with totally different solutions. Then if you came from a place of, yes, I am worth it. And I am confident and I am courageous. I can do this. You know, you're going to come up with totally different solutions.
Laurie:
And that's, you know, this is such a powerful point that we could probably have a whole nother conversation on, but the gist that I would also add to how great you said that was, it would be, it's always going to be about managing this mind piece about not being worthy, not being good enough. Cause almost every human being has to evolve themselves through that and discover a different version of truth. And again, we don't find that without a higher intelligence connection. So when, when we do that, when we go in and even if one, can't say I am worthy yet, they could say, I'm willing to be, I'm willing to just see that there is a different level of, or a different way of considering my worse and worse and have a different opening for this thing as a result of that.
Laurie:
Because for some people it's really hard to just say, I am worthy. I am worthy because they believe it. Right? So it's sometimes we just have to Jimmy ourselves there. And this is, this is all the work of bringing our mind, our small human mind to our heart. I call it a head. Heart closing the gap of ahead in the heart because, and that's really the work. The heart knows. There's no question. The heart knows your worth. The heart knows your value of the heart knows your gifts and your treasures. And it's the head that struggles because she's here, he is just locked in a different reality of protection and fear. But when we stretch that open and then we closed the gap between the head and the heart, and that's a lot of what Einstein was talking about too.
Laurie:
And he is brilliant physics mined. Then, then we have a different reality for it.
Christie:
Yeah. And that is, it's a, it's definitely a process. Like I'm not there yet, but I'm a lot farther along. And it was a couple of years ago.
Laurie:
Oh totally. Yeah. Now your, your muscles stronger today than it was last year and yeah, there'll be better next year. And yeah. So yeah, the purpose of a life is to build this up and to come and, you know, to come to mind this gap and to come into this alignment line
Christie:
In the gap, that it can be a good bumper sticker for you
Laurie:
Right. Across the pond and in that way. Yeah.
Christie:
They think you're just copying the subway system if he did it over. And that
Laurie:
Is
Christie:
It's, it's so true. And that, that connection between the head and the heart is so important because when you don't have that connection with yourself, how can you have connection with your customers? Or
Laurie:
Do you think your family you're chilling? Oh yeah. And you know, a really good place to start is exactly where we are. And so I, I have done this myself when I tell this to other people, as, you know, put your hand on your heart and just say, I don't even know where to start. Can you show me, you know, and then just go with the nudges that you get as far as the little baby steps, moving yourself into minding this gap. Yeah.
Christie:
Yeah. And yeah. And, and they're not usually not obvious the L I like how you used the word nudge. Yeah. Because sometimes it, I mean, most of the time it's not loud. Right. Not unless they're really trying to get your attention, but like, yeah. It's usually just like a whim.
Laurie:
It's a little past, you know, soft, they'd call it sometimes the still small voice. And so I think it's that way so that we're not forced, but we're being called to that, that quiet, more quiet or center and being present because if we're not present and we're operating on all of our autopilot habits and patterns, then we won't, we won't get the nudge. We won't notice it.
Christie:
Yeah. And that's, that's really what I see is the gift with a really hard time that everyone is going through. It's, it's, it's definitely a disruption in a lot of ways, but what is that? What is that gift? It's allowing us to have some white space to have some, you know, and design or marketing, you want to have white space, right? 'cause it just the note, the music example that you had before, I can appreciate the art or the life without that white space. And this is really the gift is allowing us to see, well, what we'll we come up with with all this extra white space?
Christie:
And when we're out of this, why, why keep going, how we were going before, why not build more of this white space in 'cause, it is really helpful.
Laurie:
Totally. And we will, we can create different and better realities, different and better systems, even if they're on a small scale for a family units or a business or whatever, and then into the bigger, wider scope. But this is the time to use our, our quieter, you know, slower paced time to, to just make white space so that we know what to do next, when it's over.
Christie:
Yeah. I love it. Well, this has been great. Can you please tell people how they can get more information about what it is that you do, and then also, why don't you after that, just to end us on your final thoughts, your final high note. Yeah,
Laurie:
Yeah, for sure. I'd be happy to. So I have two things initially, when we talked, I thought it was just going to offer a complimentary copy of the book that came out, that I wrote last year on creating healthy Heart, it's called reverse heart disease naturally. And honestly, there's seven steps in here that are good for any healing journey. It's just that I was kind of focusing on heart health in particular. So, but you know, whether you have Heart marker problems are heart disease, you know, in full blown ways, it doesn't matter. It's a good seven step protocol for just moving yourself from where you are to your next healthy level. And then the other thing that I wanted to offer is I I'm, I've been doing these five day healthy body resets with these patches during this time, so that people can actually open up their channels and, and, you know, get their electrical impulses going and all of their networks of communications at the level of the physical, in the mental, emotional, and spiritual, all in a good alignment during this time.
Laurie:
It's five days, its easy, it doesn't hurt. So I will make sure that you have the link to put on your page for people to go, just get more information about it. If it speaks to them than, you know, they can certainly go for it. Awesome. So yeah, those would be two things that I a week in order to, well, OK, I'll stop there and I could go on. And so the thing that I think I would like to leave our listeners with is that if creating health and wellbeing is the purpose of a life, and we meant mentioned that earlier than you want to ask yourself, the question, are you awake? And are you activating and create and consciously creating your wholeness at all levels of your being and the way, you know, if you're aligned with that Creative life force is that you feel a sense of calm and ease.
Laurie:
And if you're not feeling that yet, don't beat yourself up. It's simply a signal that you're ready to take your next step and reach out for what feels like the right next step for you, ask your heart for us to guide you and your life.