In this episode you'll hear:
How to maintain your values in business and come to an understanding of others, without offending or being offended.
Tamara's awkward experience when she had to stand in her truth in a business setting.
How we can find common ground with others when 90% of the world believes in some form of Higher Power.
Why there's a global shift coming with people embracing and being more vocal about their faith, beliefs and values — and connecting with each other on a heartfelt, spiritual level.
Why Tamara believes it's really about other people's lives first, and then it's about business — to form a true partnership in business that is special and lasting.
About Tamara Burkett
Tamara Burkett is a #1 Bestselling Business Author, follow-up practitioner and CRM consultant. She helps business owners use technology to cultivate personal connection in a human way. A savvy relationship builder, Tamara appreciates the unique qualities of each person she encounters. She artfully blends tech and relationship strategy to design a follow-up process her clients implement with ease. The end result is effortless business growth.
If you're inspired by this episode, I'd love to hear your biggest Aha! moments. Take a screenshot of you listening on your device and post it to your social media and tag me, @christieturley!
LINKS:
Tamara's Website, Facebook, Twitter & LinkedIn

Christie Turley guides visionary leaders to reconnect with their higher genius, so they can improve decision-making and deliver greater profits, influence and impact. She is the author of the book, The Intuition-Led Business, which offers a framework on unlocking the intuitive and subconscious minds, and she is founder of Conscious State University, an online learning platform that teaches leaders and their teams how to make better decisions using science-backed methods. A dynamic speaker, she has shared the stage with many New York Times bestselling authors and is the host of The Higher Genius Podcast. She lives in the southwestern United States with her husband and their two daughters.
Let's Work Together
See What That Looks Like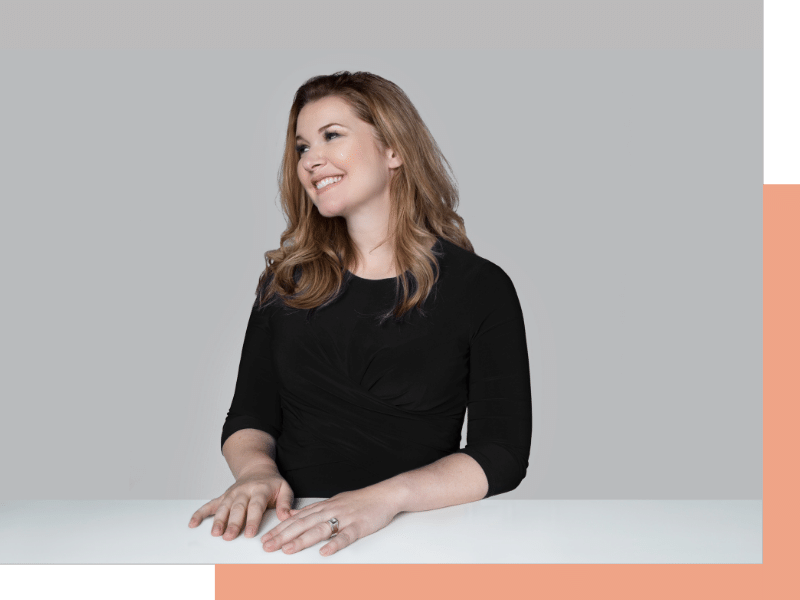 Transcript:
Christie:
Today I am speaking with Tamara Burkett is a, as we discuss If Business and Faith Can Mix, you'll hear how to maintain your values in business and come to an understanding of other's without offending or being offended.
Christie:
We'll also talk about Tommorrow's awkward experience when she had to stand in her truth in a business setting and why we feel there is a global shift coming with people, embracing their values in being more vocal about their faith and beliefs and connecting with each other on a heartfelt spiritual level. So let me introduce Tamera. She is a number one Bestselling Business Author follow up practitioner and CRM consultant. She artfully blends tech and relationships strategy to design a follow-up process. Her clients implement it with ease and the, and results is effortless business growth.
Christie:
All right. Welcome Tamera to the show.
Tamara:
Well, thank you for having me Christie it's great to be here. Yeah.
Christie:
Yeah. This is going to be a really fun episode. So we're going to be talking about Can Business and Faith Mix yeah, so yeah, we, in our previous conversation had a really lively conversation and yeah. So what is like, why is this even a topic? Like why is there a separation? Why does this even a question if they can do
Tamara:
Well? I think there is, we have, are beliefs of what we think business should be and watching TV and seeing people in business. I think we have a lot of assumptions of how, like the certain characteristics that you need to have to be in business. And I know growing up, when I watched TV and met people who were in business, I felt like you, you kind of had to be cut-throat and ruthless and things in order to own a business successful business.
Tamara:
So I find myself having to compete with that kind of stigma or that belief that I have in business versus my true nature and kind of reconcile that. And, and I think for a lot of people, we see that we see people, different folks out in, in entertainment and a well-known business owner's and things. And if it feels like that, you know, well, they don't, it's not a parent that they have a faith or religion or whatnot. And so you kinda feel tight, like you don't want to offend people, or at least in I'm speaking personally to like, I don't want to offend to people, but I want to make sure that I am, I, I stick to my value and things because that's what I chose to believe in a certain way.
Tamara:
And if I go against that, then I will no longer be in integrity. I won't be in line with myself. So it was almost kinda having to reconcile that train of thought with my faith and fear. Like a lot of people have that in internal struggle as well.
Christie:
Yeah. Well, and you know, it's interesting because what we're talking about here, we're not the end, just so everyone is on the same page. We're not talking about being religious. We were talking about being spiritual and spirituality and we are spiritual beings. We have physical bodies, you know, and it's part of who we are. And, and so, yeah, I agree, like in business it does seem like there's always been this separation between church and state, so to speak. And, and, and I just, the other day on Instagram, I saw a guy post.
Christie:
And I think because we're all going through this global crisis, I mean, it's really an existential crisis. People are questioning, you know, what really matters to them and be evaluating their values. And I'm really looking within and you know, and that is, you know, spirits, you know, that's looking inward to your spirit and like, am I living a life that I want to be living? Am I in, in, in Heggerty with my spirit? And that's, that's a hard conversation. You don't really have that around the water cooler at work.
Christie:
Right. And we're all just human beings. Right. We really are. But I, I get it back to what I saw on Instagram. It was so interesting, the language of this guy that put the other's post that says something like, you know, I don't, I don't post things that are of a religious nature. He said, religious, not necessarily spiritual. And he said, I don't talk about God or anything like that. But, you know, I just, I, I wanted to express, you know, and it was something like, very heartfelt about, you know, the national day of prayer that just happened a couple of weeks ago in March. And just like, you know, just talking about prayer, but it was so interesting that he had to preface it.
Christie:
Like, I don't usually talk about this. Right. You know,
Tamara:
Or like, why can't we put it on the table? Why can't we have a conversation or at least come to an understanding, because what I believe I know is not with the next person that we've in, all of these things in, and that's fine. We should still be able to get along. And it's interesting that we're in this type of, of environment where we feel like there is a part of us that we have to hide. There is a part that won't be accepted because someone else doesn't believe what you believe or, or be offended right away.
Tamara:
Because my beliefs don't aligned with your beliefs, whatever the case may be. And like you said, at the end of the day, we are all spiritual beings. And it's, it's about what matters to me and what is guiding us so that we live according to our values. Right. So why not put it on the table because it's, it's hard, it's, it's heartfelt, I'm coming from a genuine place. And it's not for a place of malice this from a place of love and concern. And if it's not for you the next five. Right. So, so it's unfortunate that we're kind of like walking on eggshells when we kind of have to preface things in that way so that people won't get offended.
Tamara:
Even if it wasn't, if they weren't targeted, you know?
Christie:
Well, yeah, it is. It's very interesting too, because I see a shift coming. I really, really do because I've seen, first of all, let's just put this out there that most people do believe in a higher power on the planet. Like I would venture to say 90% or more of people on the planet, believe in some higher power. Right. And, and whatever label you put that on your universe source God, you know, Christ, Buddha, like whatever you put it on a Mohamad, there are several, right.
Christie:
But it, it, it's all similar. We all look for guidance from that higher power. Some, some are, you know, talk about a higher self, you know, or a higher intelligence, a divine intelligence, or you know, that Higher wisdom within your self. So at some level, pretty much everyone you talk to, it's just, they, you're not comfortable with it because we've been taught as a society. It's not appropriate. But what I've been seeing just recently in pop culture is there's more and more talking about their faith, like celebrities, you know, Kelly Clarkson or Justin Bieber, or you've got Kanye West, you know, there's, there's definitely something going on where people are starting to speak up about their beliefs.
Christie:
Wouldn't you say?
Tamara:
Yeah. And it's a, it's a spiritual time that because it is a time of crisis and this is when people really tend to become even more humbled. If there, if they're not humbled already, because the mortality comes into question, right. And that's where all these other things come into question. And then I feel like that's what's going on right now. Like, it, it's a very obvious to us that's we, we will not live forever. That tomorrow is not promised to us a way that our loved ones, right there is like this appreciation for life and to live life fully, like those things.
Tamara:
It's like, it's so obvious that we've been living in the sense of entitlement that now that we can't do those things, now that those things are in a question and it's uncertain and for us, yeah. Spirituality, your faith, religion, all of those things are coming in to the forefront because it is helping us get through the day and still be sane. So where it goes from here, I don't know, because this is, again, usually when it's around this, we were in a crisis that this comes into play. And I think this is the first time that it's more of a global thing that ever before.
Tamara:
Right? So this is a time that we were thinking even beyond ourselves in the people, we love too thinking about people. Who've never met this across the world. That could be experience this in 10 times, worse than what, in what we do. You know? So I think the fact that it's like a global thing, it's, it's allowing us to have a, a deeper connection with each other and with our world.
Christie:
Yeah. I mean, you were just saying earlier that you've been able to have more human. I don't know how you turned it, but that might be soul to soul conversations with your clients. Tell me a little more,
Tamara:
So instead of us opening up a conversation with kind of like the generic, how are you? It's more of a heartfelt, how are you doing? How, how has this impact your life? Right? Cause as first your life then it's about business. I think you kind of flipped things for people. And it, and also it it's given people permission to go there first, because not everybody we want to talk about what's going on in their personal lives. Like me, I love relationships.
Tamara:
I'm, I'm an introvert. So I'm way more into like that one-on-one connection and learning about people, the, what I enjoy being in a crowd. So I would, I go there right away, like, how are you doing? And if I know the name of your spouse and your kids, I ask you about them before we talk about business. And that wasn't in with some people, it was a touch and go, some people, it was like, you know, let's just stay talking about business. Let's just stay in business. You don't need to know about my personal life, but this is a given, given us permission to talk about that and to spend a little more time talking about that, because that's what, that's what we're thinking about.
Tamara:
That's why we were in business, right. To, to have a, a comfortable, a quality of life. So it's allowing for those conversations to take place. And then it's also allowing for, for a true collaboration for a true partnership where I honestly, and the folks that I worked with, we want to see each other succeed and we're willing to do as much as we can to see that happen. Right. And so there is, and that's special. It's, that's not something that, that you cultivate right away in business. And it's not something that's kind of a cross across the board.
Tamara:
And no matter who I talk to is like, we're having this conversation first, and then you were talking about business, but we're each walking away with steps of how we can help each other. And we're more intentional unintentional about following through with them. And I love it. I love it.
Christie:
Yeah. Well it really, it really deepens bonds. And what's that old thing. It's like, people don't care so much about, you know, what, you know, it's, it's it finished it for me because
Tamara:
They want to know you care or something.
Christie:
That's right. Exactly. They want to know that you care. Yeah. So now, so I'm just flashing back to our previous conversation that we had about business and, and even faith or spirituality. Have you ever had any like awkward conversations with people or awkward happenings? Oh, you know, at events, were you, you had, you had to say something, something came up and you had to stand in your truth, or you had to tell someone what you believe or in the blank.
Christie:
Yeah. Tell me about some of those awkward happenings and how you dealt with it.
Tamara:
I remember it was, I think it was around a major holiday and I don't celebrate those holidays. And there, there was a lady at the table who asked, like, you know, why not celebrate this holiday? Because it's, it's commemorating, you know, this special event that happened and so-and-so, and so-and-so. And I had to, well, part of this had to do with history and her knowledge of the holiday and the origins of it because it, why people celebrate it today was not the origins of the holiday when it was created.
Tamara:
And to, and to help her understand that that's important when there's a religious holiday that is created. If you participate in that holiday, regardless, if it changes over time, you were still pretty much observing the original holiday that got the God that it was created for it. Right. So me explaining that to her, she was really offended. I can tell she is definitely bended and whatever relationship we kind of started, or we had, it was kind of like severed at that point.
Christie:
What does it have to happen? Can't we disagree and still have the entity. Right.
Tamara:
So I understand where the people say there, there are like two or three things you don't talk about your religion, like politics, because people have a lot invested in what they believe. Right. And it's a lot of those things that it's like, you know, you shouldn't ask a question that you're not ready to hear the answer to. And I think she walked into that net expecting that type of response from me because it came from more of a, an academic response and less of like an emotional response, but she was way like all emotional about it.
Tamara:
Right. Because then you're about her face. And so that was interesting. Not everyone believes what I believe. I understand that I don't believe what everyone else believes in. We can have our boundaries and still have a relationship. Right. And so I don't really talk a lot about my beliefs unless it comes up, it was one time someone invited me to do something on a particular day that I reserve for practice of my faith. And it's not a day that most people expect that.
Tamara:
So it's like, what? So I'm, there were a lot of the things that I, that I choose not to participate in because of my beliefs. And although it it's, it may be viewed as a regular work day or, you know, there should always be exceptions to Business and things like that. I don't do that. It's like, if there is something in my faith that, that says, I shouldn't do this on a particular day, or do that, I'm going to do my best to abide by that In if that means losing business or not being able to participate in a certain things.
Tamara:
So be it, you know, but not everyone feels that way. And so that's how a lot of times where some awkwardness can come in.
Christie:
Yeah. And like, you're not trying to change anyone. You're, you're trying to be in alignment with who you are and what you believe. Yeah. And have your actions match what you believe. And you're in, you're in, you're not putting them on anybody else.
Tamara:
Right. Exactly. What
Christie:
Can we agree on? You know, we can agree on there's a higher power, or unless you're like this, the percentage that are atheist, but that still like believing in something right.
Tamara:
Choosing your self is a higher power. I don't know. So, yeah. And there's been times where there been some awkward moments and I waited quite some time before I started a business because I had to kind of mentally figure out how I can start a business and still keep my faith. I had to mentally figure that out and kind of like walked through some scenarios or like prepare myself so that, you know, kind of, so that I would know that I can finish this.
Tamara:
I can do both and be successful at both, but it took some time for me mentally getting there before I took that to me.
Christie:
Yeah. And I think that is key. It's like, if there's any inkling in you that feels, Oh, maybe this isn't politically correct. Or maybe this might be a little bit awkward. That's some time to like really preplan. Like, what am I going to share? When am I not going to share, what's important to me to share it. It's not like, how am I going to respond in this situation or that, and, you know, and, and that takes any of the fear away so that you can get into those situations with confidence and know that your acting in alignment with yourself and not just staying quiet because that's easy, but like being able to express, you know, it, and you know, like for example, if, if someone around me, you know, their language starts getting a certain way, like, it makes me very uncomfortable, you know?
Christie:
And, and, you know, it's like, okay, how do you react in that situation? You know, it's really defining what your values are and what you will and will not stand for. And other people, they don't, they don't care. You know, they don't, they don't mind you or whatever. And that's that, but it's like, you know, I think, I think where we all can get in trouble sometimes is when we try to inflict our values on someone else right now. So it's like walking that line. It's like, okay, you know, if every other word is like F this or whatever, it's like, it's kind of hard to concentrate
If you, yes. It was like, yeah, like you said,
Tamara:
I love Christie how you point out that, you know, your values and having something to stand for. 'cause a lot of people, I want to do business with those who have values and whose willing to stand for it. And so fate does in help you with that. And if it does strengthen you mentally, I mean, because you do go through different scenarios in awkward situations that you don't plan for it, and you just have to figure your way through and you make tons of mistakes, but that's where the growth is. And I think because I have a certain thing that it, and I'm going through, Business, I feel like that growth mentally and spiritually and professionally is just like tenfold because I have the set of guidelines that I operate from.
Tamara:
And I do my best every day to operate from those guidelines. And it's, it's like an additional set of guidelines on top of like being a business owner and the leader in all these things. And so it does it, it's, it's a very interesting mix and people are looking for that.
Christie:
Yeah. They really are. I mean, I, I remember a recent podcast. I did, it was in episode 10 Darnielle and she was just sharing how she didn't use to talk about faith or integrate anything about spirituality or, or a universal laws or anything like that. You know, that, and she used to kind of like hide it. And then she started to bring it out. She's started to bring it into our business. And she started to attracting more and more people like more clients than she probably knew what to do with it, because now she's standing for something and she's being her whole self. Yeah. You know, instead of like some like manicured version of herself and, and when people are free to do that, especially when you're in business, you're going to attract more people like you, and they're going to love you the more for it, you know, because now your supporting their whole selves as well.
Christie:
So, and I've heard that kind of story from a lot of people, just like when they started to talk about their beliefs. Sure. You're going to turn off. Some people that's fine. They were never your people to begin with. Right. And I've, I've gone through something similar to just even having this podcast and having this conversation. Yeah. You go and talk to her sessions. Like it, I'm thinking a few years ago, I wouldn't have wanted to touch it with a 10 foot pole, you know, because I didn't want to take people in and have people pay for me in a certain box, but people are going to pay you in a box no matter what you do, you mind just want to be true to yourself.
Tamara:
Right. Right. Absolutely. I, you
Christie:
Know, I, I don't speak a whole
Tamara:
Lot about spirituality in my business, but I, like I said, I'm really big on relationships in connection. And that comes out through, through strategies and things that, that I implement it with my clients and helping them to think more about their customer as a whole person and not just like a wall.
Christie:
And it helps me,
Tamara:
I mean, them to empathize and think about the customer experience. Right. And in all these, in all of these insights that they really can apply it to their business. So they are truly serving the people they want to serve. And it's not looking at not just looking at their revenue, but seeing the connection and all of that in their business. And so, you know, I do have my things, my, my, my beliefs, and when people ask me about attending different functions or going different places or all of these things, and I, I let them know that, you know, either I'm not able to, or I don't eat certain things or I don't do or do that.
Tamara:
And they ask me, and that's really where they start to understand like, Oh, she has this. Faith like, she, you know, she's very particular about what I, what she does and things of that nature. This is actually the first podcast that I talk about. I'm talking about this whole struggle of Faith in business and how to reconcile both and still be at peace with it. Will I do more? Who knows,
Christie:
Hopefully happy that we can help you out of the spiritual closet here in a public forum.
Tamara:
Well, it is it's to me, I don't even feel that it was so much that I was hiding. I just didn't, it didn't bring it to the forefront. Yeah. Right. Like on my Facebook page, I'll do certain things and post this as opposed to that. But it's not like every day I'm posting about something about spirituality or different things like that. Like if we have a conversation and if it goes there, it goes there. But like, I don't have it as like pieces of my business in my messaging at this point.
Christie:
Yeah. Yeah. And, and sometimes it's appropriate and sometimes not, you know? Yeah. And it really depends on the business you're building as well. Like what you treat your desire to build.
Tamara:
Yeah. And what I do is really, it's, it's more a technical, its more of the, the details and the things that people don't like to do. It's not a sexy piece of it. It's not the sexy part of business. So whereas I don't think like spirituality, it's something that naturally comes into play with what I do
Christie:
Well. And, but the fact that you do have values and you know, it, it, it definitely lens to a different customer experience that you're helping people put together. If you were just transactional and open your wallet, you know, that it does, you're not really standing for anything other than making money, you know, you help people to create more of a transformational experience because of it
Tamara:
Because of who you are. Right. So it's more demonstrate it right. Then actual messaging and things of that nature. So yeah. But I'm definitely, I'm not hiding it by far.
Christie:
Yeah. That's good. So yeah. I mean, I think we can wrap up now unless there's anything else that you would like to add, I, I'll give you a chance to say where or how people can hear more about you and then you can finish this off with your final thoughts.
Tamara:
Sure. So if you would like to know more about me in, in what I do and how can I help small business owners, you can definitely go to my website at Tamara Burkett dot com and I'm very active on LinkedIn as well. I love posting different tips and insights and things in a small business world in the industry. And then just for my final thought is to, to really safeguard your spirit right now, the things, the things that, that you see in you and you hear in those things like your mind is consuming that and you can have a, a, a, an emotional reaction to it.
Tamara:
And if that reaction is negative, it doesn't bring you joy. Then that's a sign that it's really not good for you. So now is truly an important time to guard your spirit because there's a lot of things out there that can cause fear and worry and doubt. And that does manifest itself in into reality. So just pay attention to what you are consuming with your mind and make sure you safeguard it because of your precious and your balance.