In this episode you'll hear:
What to do when everything in your life starts falling apart and why your soul might be redirecting you from breakdown to breakthrough.
How to find the true cause of sickness and if it could be playing out on the subconscious level of your mind.
The dozen or more types of Soul Medicine that you can use (for free) to nurture your soul, so your mind can be at peace and you can have more energy.
What your soul purpose is and why it's different than your career.
The primary way your soul speaks to you and the different intuitive abilities that all of us possess.
About Catherine Carrigan
Catherine Carrigan is a medical intuitive healer, author of 9 books, including the Number 1 Amazon Best Seller What Is Healing? Awaken Your Intuitive Power For Health And Happiness and host of the Natural Healing Show for UK Health Radio.
If you're inspired by this episode, I'd love to hear your biggest Aha! moments. Take a screenshot of you listening on your device and post it to your social media and tag me, @christieturley!
LINKS:
Catherine's Book, What Is Healing? Awaken Your Intuitive Power For Health And Happiness
Catherine's Article, "Cocoon Yourself To Protect Your Energy"
Catherine's Website, Facebook, Instagram, Twitter & LinkedIn
Christie Turley guides visionary leaders to reconnect with their higher genius, so they can improve decision-making and deliver greater profits, influence and impact. She is the author of the book, The Intuition-Led Business, which offers a framework on unlocking the intuitive and subconscious minds, and she is founder of Conscious State University, an online learning platform that teaches leaders and their teams how to make better decisions using science-backed methods. A dynamic speaker, she has shared the stage with many New York Times bestselling authors and is the host of The Higher Genius Podcast. She lives in the southwestern United States with her husband and their two daughters.
Let's Work Together
See What That Looks Like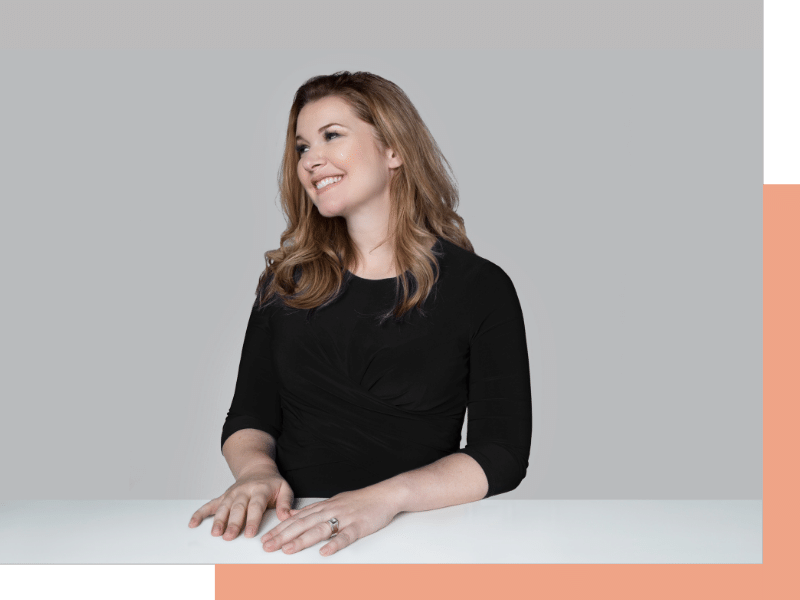 Transcript:
Christie:
Welcome to the mind muse podcast. I'm your host Christie Turley and today Catherine Carrigan joins me and we'll be asking the question. What if that Breakdown is really your Soul Directing you Toward a Breakthrough we'll learn what to do when life is falling apart around you and why that actually might be a good sign.
Christie:
We'll also talk about some things the Catherine knows because she is a medical intuitive. It's a really interesting, she comes from a long line of doctors and she started using her intuitive abilities to really assess what the true cause of sickness can be in others. Learn about the dozen or more types of Soul medicine that you can use for free. We'll talk about what your soul purpose is and how that's different from your career. And we'll also learn about the primary way your soul speaks to you and the different Intuitive abilities that we all possess. Now Catherine Carrigan is a medical intuitive healer, as I mentioned, and she is the author of nine books, including the number one, Amazon bestseller.
Christie:
What is Healing awakening your Intuitive Power for health and happiness. And she is also the host of the Natural Healing Show for UK Health radio. So let's go ahead and dive in. Welcome. Catherine. How are you today? I'm great. Christie thank you so much for happy having me and thank you everybody out there for listening. Yeah, absolutely. So Catherine tell us a little bit about yourself and how you got started being a medical intuitive healer.
Catherine:
Well, first of all, I have 26 years full time experience in Natural Healing I just publish my 10th book, which I'm going to be talking about today, which is what's happening with you at the soul level is called reading this Soul I'm also the host of the natural Healing Show for UK health Radio.
Catherine:
So when did I get started? You know, like many people, I am the daughter of a doctor, my brother's a doctor, my dad's a doctor. My grandfather was a doctor. My great grandfather was a doctor in my uncle was a doctor. So I have great respect for the medical tradition. And in my view, as a medical intuitive healer, it's all good. Right? However, when we want to be healthy, we have to look at the bigger picture. So medical doctors or a wonderful lab tests, or a wonderful MRIs are amazing. Surgeons can do amazing things.
Catherine:
But often as human beings, we go to the doctors and their wonderful skillset. Isn't big enough to help us get better. And what happened to me, it was a long time ago, I got sick and I had been the perfect patient. I did everything that doctors told me to do, and I couldn't get well. And the doctors didn't know what to do to help me. I spent three years at the Emory medical library writing my first book. And I started going to people who did Natural Healing. And I thought, well, this is Your interesting because they're actually making you better.
Catherine:
And the doctors were not able to. So I started studying and practicing Natural annealing. And the first thing that I studied actually was kinesiology. And as luck would have it, I was at a convention in Toronto, Canada years ago, studying kinesiology. And I met this woman and it was in a hallway getting ready to give a speech myself about my first book. And this woman did Healing worth, worked with me literally for five minutes. And I was smart enough to realize that she changed the course of my entire life in five minutes.
Catherine:
And I remember thinking I want to do what she does. And I ended up taking her entire internship four times. I still since studied all over the world. I'm now 60 years old. So I studied Natural Healing all over the world. And I'm always looking for a wonderful teachers, wonderful methods, and I have developed my own skills. And so here we are
Christie:
For people who don't understand what a medical intuitive reading is. Can you briefly explain what that is?
Catherine:
Absolutely. So, first of all, I'd have to understand who you are. So you already Soul. Okay. I think many of us could agree with that and you're having a human experience. So who you are is actually a Soul you have a body in this lifetime and you have what I refer to as the five body. So you have a physical body. Most of us know what that is. It's your bones that your organs is your nervous system, all of the organ systems of the body, right then outside of your physical body, you have, what's called an energy body. That your energy system is quite developed.
Catherine:
It, you have an acupuncture system. Many people have heard of acupuncture. You also have a sharp a system and there's seven major shock rows. And some are our experts argue that there are 26 shockers. There is also your breath and your breath controls your whole energy system. So you have an energy body, which I read. And then you have an emotional body and emotions are the largest part of you. And we have to understand that emotions can literally shut down any physiological process. You actually store organs in a specific, in specific organs, right? So for example, if your liver is not working right, you may be bothered by excess anger, right?
Catherine:
Have your stomach is not working, right. You may be discontent of your spleen is always bothering you. You may be worried all the time and so on. So you have emotions. Then you have a mind and your mind includes your thoughts in your beliefs. It's your belief systems, right? And we have many of us who are advanced spiritual students realize that you manifest what you believe. So if you believe that every woman and your family has to have a hysterectomy, when you're 35, well guess what you're going to manifest, right? Or if you believe that the world is full of evil, unkind people, that's what you're going to experience.
Catherine:
And then finally, as I said, you are a soul having a human experience and your so controls your mind, your mind controls your emotions, your emotions control your energy system and your energy system includes controls your body. So most of the time that we want to get well, a lot of its work on the physical level, and this is an important level to work on. I myself, I've taught yoga for 24 years. So I'm a nutritionist. I use a very wide range of Natural healing remedies. So I work on the physical as well. I do yoga therapy.
Catherine:
So the physical body is very important to work on it. However, once you understand that your Soul control your mind, your mind controls your energy, your emotions, your emotions control your energy and your energy controls, your physical does this ease actually begins in your energy body. And when you want to get, well, you have to push illness all the way out. So you actually are a composite of your physical, your energetic dedic, your emotional, mental, and spiritual. And it's my experience that when you work on all five levels, you can supercharge your Healing and get well really, really fast.
Catherine:
And what happens is that many people work on just one level. So they'll be drinking celery juice and doing yoga and celery juice is great and yoga is great, but they may be neglecting. What are the emotions that are holding this illness in place? What are the thought patterns? What are the, what's the story that I'm telling myself, that's making me sick. And, and again, most importantly, which is what we're talking about today is what's my soul doing, right? Because a lot of times when we look at things from the Soul respective, it's a one 80 different view of things in what our ego mind thinks, right?
Catherine:
Because sometimes you may be going through a period of time in your life where everything's seems to be falling apart. And you're like, Oh my gosh, what is happening? This is so uncomfortable and so unpleasant. But you have to understand that your soul is in charge of everything and you are so maybe redirecting you, right. It may be going through what I refer to as a Breakdown to Breakthrough. So, in summary, when I do a medical intuitive reading, I read what's happening on all five levels. I also make specific recommendations about what will work to make you better, because you could have, let's say there could be two different people or five different people who have high blood pressure.
Catherine:
While there could be 30 different things. It would work For to lower blood pressure naturally, but two or three are gonna work best for you. So it makes specific recommendations in terms of your environment, you're a nutrition, how you need to be eating supplements. Natural Healing remedies, supportive therapies and also exercise. So I look at B basically I create a blueprint that people can use to get better naturally.
Christie:
Awesome. So I know a lot of people might be wondering, okay, well, how do you do the reading? Like you have a spiritual gift apparently. Right? So how does it work? Like, well, how does it occur to you?
Catherine:
You know, it's very funny because this morning I did a medical intuitive reading on a gentlemen who has muscular dystrophy. Okay. And he was referred to me by one in my regular clients. And also by a gentleman who runs the Healing retreat in Costa Rica. And before anyone goes to the Healing retreat in Costa Rica, people come from literally all over the world and they will usually fill out in Blanca form. It will be like, I'm Joe blow from Seattle. I've been diagnosed with Parkinson's disease, a peanut butter and jelly for lunch. I don't exercise and whatever else they want to say.
Catherine:
And then I'll sit there for an hour or an hour and a half and do a whole medical Intuitive reading. Sometimes I have their photograph, we'll say 80% of the time I'll have their photograph. Sometimes I don't have anything other than, than their permission and they're name. So this gentleman who has muscular dystrophy, he was asking me the same thing. He said, well, how well do you do what you do? And I said, well, you know, when you played golf, you focus. Right. And this gentleman I'll just see you as a golfer. Okay. So I'll just see you as a high level, a golfer. So he You focused, right? So each of you is a, if you're already a BIP, whether you realize it or not, what do I mean by that?
Catherine:
You are a vibrational interference pattern and your energy is completely unique to you. Even if you think about your brothers and sisters, I have a brother who I adore and, and mother who I adored and you know, my brother and I have similar DNA, what, we're very different people. Right? So what I do to answer your question is I focus on that particular individual. Many of you will appreciate that. I do all my work prayerfully. I begin every day with prayer breath, work in meditation. And I set my intention to serve for the highest good.
Catherine:
And I will actually ask for guidance. And as that, whatever comes through me before the individual's highest good. And it be what they need to know at that time. So to answer your question in, to summarize, I do my work prayerfully, I asked for the person's high is good. And then I simply focus on that. Person's energy. Of course, some of the work I do live, I work with people all over the world by phone Skype and zoom video conference today, it was actually by FaceTime. However, I don't need to see someone. And as I said, when I do report to the Healing center in Costa Rica, not speaking to the person over the phone, I just have, you know, their birthday where they live, what they're eating, you know, and any particular questions they have.
Catherine:
So if you, if you study type psychographic types, for example, I'm the scene psychological type is Carl yum, also Gandhi. And so there's this, there's this very small number of people all over the world, probably about 2% of the population who has the same sort of sacred graphic setup, if you will. And I think it's, it's not the EMU Graham Myers-Briggs, is that what, what are you I am in IMTJ
Christie:
Yay. I am to actually wear less than 2% sometimes. Umm and women actually will wear less than 1%. It's very rare. So let's cool.
Catherine:
Yeah. Yeah. And here we are talking, right?
Christie:
You say it all, as long as I've been opening up more spiritually, sometimes I test as ENF J like I'm very much on the edge of introvert extrovert and thinking and feeling
Catherine:
Right. There you go. Well, exactly. And it, and it's all good. Yeah. And you know, even here we are, we're talking about Intuition so, you know, it's my view again, that you are a soul, right? And your soul is basically driving the bus. Right. And your soul is always trying to communicate with you. This is the essence of Intuition. There are some of us who basically live in the spiritual world. Like most of the time, right? In a very practical, I have no debt. I put my pants on one leg at a time like everybody else.
Catherine:
But you know, through spiritual intention, no matter who you are, you can serve to choose the planet for the highest good of all. And when you listen to your sole, you live your life through synchronicity and you know, small miracles, right? Because your soul is always trying to guide you through your highest good. And one of my 10 books is called the Ted Intuition now. And it talks about the four primary psychic gifts and how each of them work. And when you understand how your soul communicates with you, then you basically waste less time and you know, it's easier for you to get the information, right?
Catherine:
Yeah.
Christie:
Totally. So in your work, I know that you also do Soul readings. So how is that different than a medical intuitive reading? Oh, and before I forget, maybe you can answer this question first, the, the medical part, like how much medical knowledge do you have and do you then refer someone to get medical help?
Catherine:
Absolutely. So, as I mentioned, I just got a few medical people in my family, my brother, my father, my doc, my grandfather, my great-grandfather, my uncle. So again, doctors are wonderful. The medical community is a great service to us. And I have had clients who I'm like, I want you to get your doctor on the phone in my office. Please do not leave my office until you have called your doctor. So I have great respect for the medical community, right? I'll also a like the client today who had muscular dystrophy.
Catherine:
I said to him, what I'm seeing, he, this was an individual. He spent four months in Tibet, taking herbs, eats an all organic diet vegan. He is really very heavily detoxed. However, I said, I still see a, a high level of, of heavy metals that are interfering with your nervous system. And I recommend that you look at or consider doing some medical tests for heavy metals, right. And then, or we'd talked to him about how he would get rid of them. So again and again, I, my picture is quite large. I'm 60 years old. I've only been doing this for 26 years, kind of a master healer and, you know, addressing what's going on on the physical level, addressing what, how you need to exercise, addressing how you need to eat, what specific supplements we'll work for you is very important.
Catherine:
But I, I, you know, I wanna, I wanna to drive home. The medical community Is is wonderful, but the reason people come to me, the average person who comes to me has seen at least seven other practitioners they've been to the doctor. They'd been to the psychologist, the psychiatrist, the physical therapist, the Sharman, the natural path, you know, the homeopath, they've seen all these people, but what they haven't done is they haven't put everything together. They haven't seen how, you know, these five bodies are interacting and you know, a good way to think of this as I go, I'm a little detective and figuring out how all this fits together, right?
Catherine:
So most of my clients, or highly successful, highly intelligent people, and they're trying, but they're stuck and they're stuck because they can't see where what's really going on and what, what needs to really shift in order to get better. Right? So for example, the gentlemen with muscular dystrophy, I'm like, okay, you're doing a great job detoxing, but you haven't addressed your heavy metals. And on the Soul level, I explained to him that this person is an empath and that he's taking on the energy and emotions of people around him. And he's like, yeah, I'll have to go off and go hiking by myself for like a day at a time, then I feel better.
Catherine:
And so I said on a soul level, your taking on the suffering and the world, and you don't know how not to do that. I said, you're too smart to do it consciously, but on an unconscious level, you're processing this energy and it's literally making you sick. So you have to learn how not to do that. And I, yeah.
Christie:
Yeah. So it's like he needed to people detox and, and that's true. A lot of the paths they might not even know there and pass, they might identify as a highly sensitive person or, or, or, or one of those other words. Right. And that's the thing. You don't have to be a victim to it. You can manage it, you can set up boundaries and manage it.
Catherine:
Yeah, absolutely. And this is an individual who is a very successful person, you know, probably makes well over a million dollars a year. Probably doesn't think of himself as that way. But he knows, you know, a, the friend who recommended to me, it's like, well, he's got to stick to himself a lot. Right. And he likes people and he has a very strong desire to serve others. Right. But it's like, okay, well, how do you do draining? Yeah. Yeah. How do you manage that better. Right.
Christie:
So that, that was a great response. Now what about the Soul reading? How does that differ?
Catherine:
Okay. So when I, when I, when I do a Soul reading, I talk about what's going on with You at the soul level. So first of all, there's really three stages in your soul path. So if he, you know, kind of, I almost have to like, in this, to the development of a human, like when you're three years old, you're not evil or bad, you're just a kid. Right. Right. And so, you know, the three stages are basically unconscious. So you know, it, when your unconscious, again, you're not a bad person, you're just not really aware that you're a, Soul having an experience. Right. Then the second stage is where you're awakening.
Catherine:
And sometimes what causes people to wake up is maybe a catastrophic event in their life. Maybe they lose their job or they go through a divorce and they have an major illness, or they have something that really makes them question, you know, what's it all about? Why am I here? What am I really doing? What do I really want to do? Right. So they're wakening to the fact that there are so that they have a purpose that they have Soul longings. Right. And then the third stage, it is actually conscious. And when your conscious at a soul level than you realize that you were a, Soul walking through this lifetime, right.
Catherine:
And you're just a little bit more intentional about what your doing at the Soul level, right. You were a little bit more aware when things happen. You're like, well, gosh, why did that happen? Why did this person show up in my life? Or, you know, the people around me, how am I supposed to serve them? You know, what is it that I am supposed to contribute? Okay. And when you're in this conscious state, you do a lot of weak thinking and all thinking when your unconscious or awakening, a lot of it's about myself, right. And there's nothing wrong with thinking about you.
Catherine:
You know, I'm part of the picture, I'm part of the all, but when your conscious, but you realize that how you live your life affects everybody. Right? If you think about the butterfly effect, a little butterfly, you know, floating across the planet. So how am I living? And how does that effect? You can start with your family. You know, how did the choices that I make? How do they affect the people around me? How do they affect my friends? How does it affect my community? How they do, they affect the planet as a set as a whole. So again, as you're conscious and you raise your vibration, which happens when you're, radiantly healthy and you're, radiantly happy than you can have a larger and larger, beneficial impact on the planet.
Catherine:
Right? So we looked at that. I, another thing that I look at is your karma. So what is karma? Karma is really simple. Carma is physics, right? So what is physics for every action? There's an equal and opposite reaction. And I I'll say to your audience, if you don't remember anything that I say today, but this one thing, this is what I would like to S you to remember. The most selfish thing I can ever do is be kind and generous to everyone around me. Because when I am kind and generous and thoughtful to everyone around me, that's what I get back.
Catherine:
Right. So, you know, you have to understand that karma is basically the result. It's the, it's like a math problem. What did you just create? Right? Or are you creating Happiness? Are you creating a abundance? Are you creating a piece in the world? And so karma can be from this lifetime or potentially from other lifetimes, because as a Soul you have had multiple experiences over past life. Now, when I do my medical intuitive reading, because you know, you're here are doing this life. You're in your now, right. You're in the now. So most of the time I'm talking about what's happening now, however, sometimes, you know, some of our past lifestyle does come forward.
Catherine:
And one of the ways that it comes forward is in your, in, in your comments. So let me give you some examples of karma addiction. Believe it or not is a big it, a big effect of karma. You may be abusing drugs, legal, or illegal to avoid the truth of who you really are. Emotional starvation. You don't know how to be kind and compassionate to yourself. You don't know how to nurture yourself. Co-dependency when you're a codependent. And this is very, very common among the past. Your own energy gets interwoven with the people around you.
Catherine:
And you don't really know where I start. I end and other people's energy start to an end, right? So you may be processing other people's energy emotions and why their pain or suffering deep seated, negative experiences. This is PTSD, a lot of anxiety and depression, genetic code dysfunction. So, you know, when we think about genetic codes, you know, we think about inherited diseases. Like everybody in my family gets a fill in the blank heart disease for everybody in my family is meaning crazy. Right? But you know, you also have genetic code dysfunctions For struggle, right?
Catherine:
I always say difficult is the largest cult in the world, or even poverty write a hard scars. And I could go on, I mean, karma is a big topic and maybe we'll discuss this labor where the heart scars, or when you have been wounded so deeply, it actually goes to the level of your soul. It's beyond the emotion, emotion, and it hurt at the soul level. And you know, many of us have had these heart scars. You know, if you think about people by the average age of 30, most people have had enough tragedy or adversity in our life that they could be depressed.
Catherine:
And by the age of 50, you've had enough adversity and tragedy that you can be permanently depressed for the rest of your life. But you have to remember that you have a choice in whatever has happened to you. You can heal from it. And when you take the time to heal yourself, you become a source of love and light to everyone around you. Right. So any way I can go on and talking about Kermit, but I think I should let you ask me another question.
Christie:
So it's, it's, it's a huge topic for sure. And we actually did an episode. I think it was episode five on generational patterns. And so we kinda touched on some of it, you know, it's, it's, it's somewhat related. Right. But that's a huge topic. Right. And yeah, You basically sum it up and you reap what you Soul. So And,
Catherine:
I'm going to be selfish to be kind and generous and thoughtful to everyone. And that's what you will experience. Right. That's how it can really be selfish.
Christie:
Yeah. Yeah. That's a definitely a different way of looking at being selfish. Right. Is being kind. So you get it back, right. So in your work, you talk about Soul medicine. So what is that? And how can we use it to nurture your soul?
Catherine:
Right. Well, you know, there again, you know, when we think about being healthy, you know, most of us say, okay, I want to be healthier. So I'm going to start exercising. I'm not good at the gym, or I'm going to go to a yoga class or I'm going to start hiking everyday and be in nature. That's wonderful. And then we think about, you know, I want to feed my body, right? And and I do all of these things myself. I exercise for usually an hour, a day, I drink green juice. I feed myself, right? So those are things that are very important and we understand what it means to nurture our physical body. Right? But once you understand that you are a sole and that your sole control your mind, your mind control your emotions, your emotions control your energy and your entity controls your physical.
Catherine:
When you take the time to nurture yourself at the soul level, then literally everything gets better. Right? So let me give you some examples of kinds of Soul Medicine And again, this is basically about nurturing our soul. And for some of us that could be going to religious institution, whether it's the church or the mosque or synagogue, but it's really about listening to what it is that your soul longs for. So give me, I'll give you some examples. So Medicine breath work when you do breath work and breathing exercises, which I talk about in my book, the little book of breathwork you are moving energy, right?
Catherine:
It's a way of processing through what's happened to you without going into the story. And when you do breath work, what are the side effects of breathing exercises is that you get high naturally without drugs, you don't have to take Xanax. You don't have to drink alcohol. You are, you're literally uplifting your spirit. So you can go into this very deep state of blessed prayer. We all understand that when Really well, I pray all day long, every day meditation, we understand that one, calming your mind, quieting your mind, allowing your soul guidance to come in mantras.
Catherine:
Another word for that is positive affirmations rest, right? When you take time to rest, you're not craving your mind and body with, you know, the internet and things to do and worry, and grocery lists and driving kids around unscheduled time alone to process laughter right? So I'm always watching funny movies, right. Is a very, very important dancing, right? When you're dancing, you're moving your body in a joyful way, time in nature. Really whether you were at the beach at the top of a mountain, when you were at the top of a mountain, you're literally experiencing an uplift.
Catherine:
And when you're down in a Valley, Your you go into this intraspective state at a time with loved ones, right? Whether it's your intimate partner, your family hugs, sunlight, fresh air flowers, companionship have a pet volunteer work is a big one, right? Again, when you're doing volunteer work, we're thinking about, we were thinking about all were feeling our connectedness to our, our society and everybody around us, right? We're doing for others, writing, channeling, singing, painting any really any creative endeavor Really feature.
Catherine:
Soul travel time away from home setting, healthy boundaries, companionship of like-minded people storytelling, right? Because when you're telling a story, there's usually a beginning, middle and end. And you know, the heroes goes through a little challenged and it helps to remind us that even if we're going through a hard time in our life, we're gonna get through it. And it was going to learn a spiritual retreat, spiritual family, spiritual community, letting go of clutter. There's so many times when I'm doing a medical intuitive reading and what are the first things that you say to the person that you need to clean up.
Catherine:
If you've got problems with your large intestine, you totally need to clean up and get rid of stuff that doesn't work anymore. New challenges. Right? A lot of us, we get stuck in a rut and we need new ways of changing ourselves. Whether it's a physical challenge, like, you know, training for a marathon or a new goal in your career, forgiveness is huge forgiveness. Hupponen Pona. That forgiveness mantra I feel is like an all purpose. Natural healing remedies. It will cure all kinds of things. Yeah, totally agree.
Catherine:
Yeah. and I, again, I could go on, but when you think about, so Medicine, it's again, it's nurturing, Your that the deepest part of who you really are and when your soul is at peace, then your mind can be at peace. Your, your emotions can settle. Right. And then your energy settles and then you feel physically better, right? Yeah.
Christie:
It's the secret to getting more done, right. Turley and more efficiently.
Catherine:
Well, yeah, it is. You know, and we have to understand that all illness is slowed down vibration. So if you've ever had a cold, you know what I'm talking about, right. We have a cold you're sitting in the couch, blowing your nose, or you can only get out of bed. Right. So ill Healing happens by lifting your vibration. So when we're, you know, using the Soul medicines, you're lifting your vibration and everything shifts, right?
Christie:
Yeah. So true. And you know, there's a saying that a, if you're a high vibration, you know, germs, they're at a low vibration, you, you literally, you won't get sick if you can keep your vibration.
Catherine:
That's so true. I agree. Yeah.
Christie:
Yeah. So, okay. So you talk a lot about in your work, the soul purpose, and what is that? How do we find it? How's that different from what I do for a living?
Catherine:
Yeah. And you know, again, I'm real practical. Again, I have no debt. I own my house and got in my car. You have investments at Morgan Stanley. I worked for a living, you know, I help people clear their money issues and making a living and finding a way to support herself and your family in a way that you enjoy is really important because most of us spend more time working than we do anything else. Right. But a lot of times we confuse our soul purpose with our career. And this, one of the ways to understand your sole purpose is that you can do your sole purpose, whether you're working or not.
Catherine:
Right. And you know, you're lucky if you can fulfill your soul purpose while you're working. So for example, my sole purpose actually is Healing and I create, I take great delight and helping people transform. Right. But so also when you think about your sole purpose is something that you, that lifts your vibration by doing it. Right? So if I think about digging a ditch and I'm a gardener myself, so I actually enjoy gardening. But when you do your soul purpose, you're not in misery.
Catherine:
And in other words, just doing that makes you happy and brings a certain joy to your life. One of the three ways to be happy and life is with life meaning, right? And when your doing activities that are extremely meaningful to you, or maybe they're not meaningful to anybody else, but they're meaningful to you, then you're naturally going to be happy. So again, so your sole purpose, you can do it anywhere. Whether you get paid for it or not, it lifts you. It makes you happy. So I'll give you some examples of Soul purposes create, right? So we think about creation. A lot of times we think about the artistic people.
Catherine:
Some of them are most creative people I know are actually business people, right? If you're creating a corporation, if you think about Steve job's, he had a huge vision. And he created products that we do know we use, he's gone dead and gone, but he, you know, transformed computers and the way we use them express, when you, you are so purposes to, to express you, you're, you are constantly longing to express. What's deep inside you. And again, this could take the form of poetry or a song, or simply speaking your truth, or getting up in front of groups of people and giving talks, transcend.
Catherine:
These are the people who are the learners and the grower. You are so never intends to stand still. So a lot of people who have some of the greatest challenges in life, there are so purposes to transcend. I've given an example to have this, somebody that I really care about his grandson was born into tremendous challenges. His mother was a heroin addict. She was going to give them up at the last minute. And he's had one challenge after another. Now, if you look at where he's at at one level, do you think this is terrible? This is a tragedy.
Catherine:
But when you look at it from a sole purpose, it's like he's been given these challenges in order to transcend them, right. And how he goes to the bout that and how he faces these challenges is going to be unique to him. So sometimes when you see people and you look at their life and their life looks like a train wreck, and I think we can all think of at least one or two people, or like, why are they doing that? Well, there's sir, Soul purpose may actually be to transcend these challenges. Forgiveness And is a big one. And so if you're Soul purposes to forgive, you know, you may have had unspeakable acts happened in your life, right?
Catherine:
Whether, you know, and sexually abused or tortured, or you have some things that you think the human, a human spirit can not survive this well, your soul purpose, maybe to learn and practice forgiveness and all of the spiritual texts talk about how important forgiveness is, but the one thing to read about it. And it's another to actually release that energy and be at peace with what you want. So again, I can go on about Soul purposes, but it's a very interesting things to help people do is to understand why am I here?
Catherine:
Why was I born? What am I actually doing? And the more that you can connect with your own soul purpose, then you can really literally be on fire. Right. You get up every day and it's like, yes, I'm going to go out there and do this thing. And it helps you. It gives you tremendous strength and the ability to overcome tremendous obstacles.
Christie:
Yeah, for sure. Yeah. More happy, more energy who doesn't want that, you know? Okay. So, so purpose, and then you have Soul longing. So what is a Soul longing and How, how do we follow our longing?
Catherine:
Yeah. And you know, that's a great question because if you think about it so long and so long, and it can be different at different times of your life, right? So for example, I've helped women who were infertile previously and fertile be able to get healthy enough to conceive and have babies. I've had women whose there so longing was to become a mother, right. And maybe, or maybe they were extremely successful. They made a lot of money. They had a wonderful relationship, but deep inside, they just knew this is something that I really want to do right now. My soul longing.
Catherine:
I'm getting ready to go to Costa Rica and be in the sunshine and just enjoy nature. So when you think about your soul longing, you really want to think about what is it that my soul is longing to do in this moment? And I would say that you always actually know what your Soul longing is. And you just have to listen to what it is. But again, your soul is longing is something that you're really longing to do. And you're not going to feel good about yourself until you do it. Right. So I know another example is my soul longing for the longest time has been to write books.
Catherine:
And I published my first book in 1997. And I went through 18 years of severe writer's block. Couldn't write another book, but my soul longing was to write. And now, now that I'm writing and like, okay, I'm not stopping. So again, I just published my 10th book. So you have to ask yourself, you know, what is it that I'm really wanting to do that I'm not going to be okay with myself until I do write, and it's gonna be different for each person, for some person. It could be, well, I'm going to find my I'm going to find my soulmate. Right. There are a lot of people I'm not going to be happy until I find that person.
Catherine:
Right. Or I'm not going to be happy until I climb this mountain. Right. So, but you always know what it is. And just even thinking about it, lights you up and makes you really happy.
Christie:
Good. So, okay. So a longing, you said you'd have to lessen and do you probably know what it is? What if you aren't getting anything or what, if you want to know how better to communicate with your Soul? How does your Soul communicate?
Catherine:
Yeah. And you know, what's really funny is I have a client coming in tomorrow and very successful individual works in financial services industry. And the reason he's coming and see, wants to develop this Intuition so, so big picture, there's four kinds of psychic gifts. And, you know, we call it a Sega said, sounds like a weird or somebody who has to have a crystal ball or, you know, in order to do that. But again, you are assault and your soul, I promise you is always trying to communicate with you. And it's really up to you to understand how your soul communicates. So let me kind of go over with you. The four ways your soul communicates with you the first way is with what's called claircognizance And.
Catherine:
If you, if you don't remember all of this, it's okay. Because it's described in detail in my book on unlimited Intuition now. So when your primary Soul gift is claircognizance, which is just that, that's my gut. It's, it's the fastest gift it's knowing. Right? And when you are, claircognizant, you'll just know things way in advance, right? I'll give an example of this. I was in London in 2005 and a friend of mine had set appointments for 10 different people to see me on the following day. And I, I can tell you the story. I could go through the sequence, but all week the on Monday I was on the subway and I felt this huge incoming negativity.
Catherine:
And I couldn't figure out what it was. I thought somebody must be talking trash about me and I put my hands up, set a prayer. Couldn't stop the energy. Well, anyway, Wednesday I called my friend and I said, you know, I'm really sorry. I can't come. And I'm S I'm sure he would have been really upset with me, but all I knew was, and this was knowing that if I went into the subway, if I went into London the next morning, because it was scheduled to be in the subway the next morning, I would have a really hard time coming back. Well, what happened that Thursday terrorist blew up the subway and about 53 people were killed.
Catherine:
And I'm sure my name was mud because 10 different people had changed their whole schedules. They were going to come see Catherine Kerrigan. Then the day before, I'm like, sorry, I'm not coming. And then the inter the subway blew out. So that's an example of a player cognizance. So you get advanced information often without supporting evidence. Next way. Your so communicates with you is what's called clairaudience. Many people who are brilliant, public speakers are high and clear audience. And I believe that you yourself are high in claircognizant clairaudience. Just so you know, you know, when you're high and clear audience, you receive information through thoughts, words, sound, and vibration, and the challenge with clear audience.
Catherine:
Is it that you think, well, that's just my, my thoughts, but when you ask for guidance and it comes in really super quick, then it's, it's your, it's your soul, the next gift and is, and this is the most, one of the most common ones is clear sentence, which is a psychic feeling. So when your high and psyche feeling, you pick up the vibe's, you read the energy to somebody walks in the room and without them telling you, you know, this person's tired, or they're sad, or they're depressed, or when they're angry, you can just read how they're feeling, right. And people who are high in clairsentience like the gentlemen with muscular dystrophy today, I explained to him that was his primary.
Catherine:
Good. So he literally feels how everybody's feeling. And as such, it has such an impact on him that after being with people, he has to go off and be by himself because it's just, you know, a big head of energy. And then the last thing we could gift is clairvoyance, which is where you receive information through visual symbols. And a lot of the people who are very good at visual art and design, or a very high end clairvoyant. So they'll get a picture, Oh, this is how the room is supposed to look. Or this is how the website is supposed to look right.
Catherine:
Or, you know, or fashion design. I happened to be a big fashion, Easton, myself. This is how the colors need to go together. Right. And they'll get, they'll get actual pictures. Right. And so, as you open, and as you asked from the, from the depths of your soul to be deeply guided, then you can open up all of your gifts, write and receive information through all of these channels. But usually there is one or two channels that are easiest for you to develop if that makes sense.
Christie:
Yeah, totally. Yeah. I kind of, I like how you said channels. I kind of think of it almost as a physical sense, but a spiritual sense. And so like, we have this sense of hearing and vision and each person learns in a very different way. They have the primary way that they learn kinesthetic, you know? And so there's parallels to each of the, Clares the clear knowing that clear hearing and the clear, seeing the clear feeling and I've, I've experienced all of them. In fact, when you were talking about Claire sentience, I also thought, you know, sometimes you can feel a pain all of the sudden in a part of your body, right? Like, what's that that's not mine. And you realize someone next to you has a pain in that.
Christie:
It then that same area. Yeah. And so I'm, and as soon as you make yourself aware of it, it kinda goes away. I mean, that's how it occurs to me at least. And yeah, it's good to know.
Catherine:
You said something important Christie which is, it's very much like our physical senses. So it just like you see with your eyes and you hear with your ears and you feel with your hands, I'm the difference. So he gets there a different energy centers that you actually use in order to receive and process is information. So clairvoyance is gonna happen through your sixth chakra between your eyebrows right here, Claire, our audience is fifth chakra claircognizance is like way, way above the crown of your head. Right? So it's like way up there. That's why those of us who are claircognizance were getting information way in advance.
Catherine:
Right. And what was the last one? Cleanse clairsentience yes. Solar plexus. Right? So write and write balloon re ribs and many people who are high in clear sentience because they frequently miss they misunderstand, or they're confused the energy that they're picking up with their own energy people who are high in clairsentience frequently have digestive problems, because when you're a third chakra, it goes overactive than your liver or your gallbladder or your intestines get all twisted up.
Catherine:
Right. And, and just like you gave the example of your feeling, this pain, and you're like, wait a minute. I don't have neck pain. That's not me again, when you're hiding clairsentience you have to really differentiate between your own energy and emotions and how you're feeling and how everybody else is feeling. And a really good exercise. If you're high and clear sentience is to get by yourself three times a day, literally alone and say, well, how do I feel? And then if your energy shifts within, you know, the next couple of hours, then more than likely, it's something that you've picked up from other people.
Christie:
So as we close here, do you have any tips, like when someone realizes that they've picked up something like, I mean, I'm sure you get information of people about people all the time. Do you have to turn it off? You know, because you're like, Whoa, too much information. I don't need to know all of that. Or like when someone's picking up physical pain or emotional pain, like tips on how you can turn that gift on and off.
Catherine:
Yeah, absolutely. And first of all, one of the things that I would say is when you're a highly sensitive person and I am, I mean, I'm exquisitely sensitive. I could not do what I do with the level that I do it. If I wasn't, it's like, I, I liken it to driving a Ferrari. Okay. If you've ever driven a high-performance sports card, you tap the gas, And boot your, you know, you're out on the road, right? So if you're a highly sensitive person, you have to become strong enough to handle your sensitivity, which means being very grounded. Right. And you can feel when someone is grounded. I mean, just talking to me to say to me, you, you feel how grounded I am.
Catherine:
Right? So to answer your question, there are lots of techniques that you can use a real simple one that everyone can benefit from is what's called cocooning, right? So how do you cocoon yourself? You say a prayer, you set in your intention, you visualize I'm a bubble of white light around you. And this is the white light of protection around the white light of protection. And I'm going pretty fast here. You visualize the blue light appealing. If you know, color, there's a lot of different color. So the blue light of Healing in this case was going to be sort of a clear Aqua Marine blue.
Catherine:
And then around the blue light, you visualize the golden light of transformation. So if you've ever studied medieval art and you see the saints, a PA painting have the same and they will have a golden halo. So this is the same color that you want to put all the way around you. So if you get up every morning and cocoon yourself, and if you don't remember what I said, I've written an article about it. You can Google cocoon. Catherine Carrigan And. It goes through all of these steps. And then you set your intention. Nothing comes in and nothing goes out except unconditional love, because if nothing comes into you, except unconditional love your good.
Catherine:
And it, if you don't give out anything, like I said, if you're a really selfish and only give out kindness and thoughtfulness and unconditional love, then that's what you get back and you're going to be okay, wherever you are.
Christie:
Right. That's great. Yeah. Yeah. And there's,
Catherine:
There's lots of more ways to protect your energy. And there's lots more things that you can do to clear if you realize that you picked something up, but if you do those two things, you're going to be pretty good most of the time.
Christie:
Yeah. That's amazing. That was great. So a couple of last questions, how can people find out about you? And after you tell us that I want you to leave us with some words of wisdom, some words of inspiration, a final thought, if you will.
Catherine:
Okay. So first of all, thanks so much for listening. You can find out about me and my work at Catherine Carrigan dot com and unlimited energy now.com while you're there, sign up for my newsletter. So you can learn even more about how you can not heal yourself naturally. So here's my final thoughts. You are a sole, you are walking through your lifetime as a sole, and when things happen to you or things that you call a bad and you know, we've all had these bad things happen. Okay? We have to ask yourself, why, why is this happening to me? And when you're at the deaths of your life, ask yourself, am I having a breakdown to breakthrough?
Catherine:
Because as your foundations are of being shaken and in order to shift you into where your soul really wants to go, and I'm always saying to people, when you really listen, God only has to tap, tap you on the shoulder. Have you been hit over the head is probably because you haven't been listening. So we take the time and really listen to your own. Okay?