In this episode you'll hear:
How Brett healed his grief of losing his father.
Why learning who you actually are and separating yourself from your thoughts can open up freedom and infinite possibilities.
How to create sustaining peace through prayer and meditation.
How to release negative beliefs, people and events that are no longer serving us and practice more compassion for yourself.
Brett's philosophy on how to get more peace, happiness and what you want out of life.
About Brett Koon
Brett Koon is a Meditation Teacher, Inspirational Speaker and Meditation Retreat Facilitator. He has been practicing meditation for 28 years, and has been teaching Meditation for over 20 years. He draws upon most of his core teachings from meditation and how it permeates every aspect of our being. He is passionate and committed in helping others to connect with that deeper truth of who they are.
If you're inspired by this episode, I'd love to hear your biggest Aha! moments. Take a screenshot of you listening on your device and post it to your social media and tag me, @christieturley!
LINKS:
Brett's YouTube, Facebook, Instagram, Twitter & LinkedIn
Christie Turley guides visionary leaders to reconnect with their higher genius, so they can improve decision-making and deliver greater profits, influence and impact. She is the author of the book, The Intuition-Led Business, which offers a framework on unlocking the intuitive and subconscious minds, and she is founder of Conscious State University, an online learning platform that teaches leaders and their teams how to make better decisions using science-backed methods. A dynamic speaker, she has shared the stage with many New York Times bestselling authors and is the host of The Higher Genius Podcast. She lives in the southwestern United States with her husband and their two daughters.
Let's Work Together
See What That Looks Like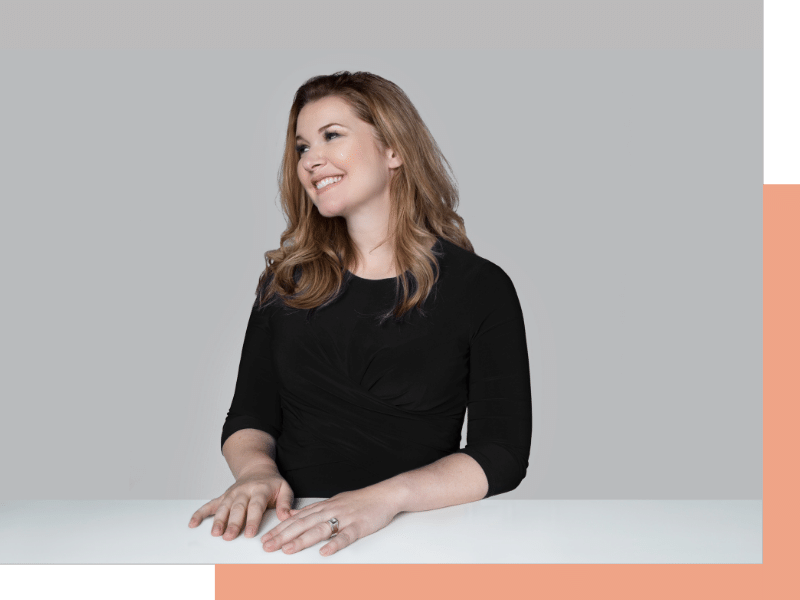 Transcript:
Christie:
Hello and welcome to the mind muse podcast. I'm your host Christie Turley. And today Brett, Koon joins me and we'll be talking about how to live life, the way that you are a mental limit. And we'll also discuss how Brett healed himself after losing his father, we'll learn how to create sustaining peace through Meditation will also learn how to release all of those negative beliefs, people and events that are no longer serving you and practice more compassion for ourselves.
Christie:
And we'll also hear Brett's philosophy on how to get more peace, happiness, and what you want out of life. So Brett Koon is a Meditation Teacher and Inspirational Speaker, and Meditation Retreat Facilitator, he's been practicing meditation for more than 28 years and has been teaching Meditation for over 20 years. And he draws upon most of his core teachings from Meditation and how it permeates every aspect of our being. He is totally passionate and committed and helping others to connect with that deeper truth of who they are.
Christie:
So let's go ahead and dive in to today's episode. All right. Welcome. Brett to the show.
Brett:
Thank you. Thank you so much. Christie
Christie:
Tell us, how did you get started doing what you're doing?
Brett:
Well, I think first of all, what prompted me to look deeper was when my dad was passing away and, and I started reading some more books and said, you know what? I wanted to believe that there was something more than this life. And so after he passed away, it, it was mainly about a year after that, that I did this, a workshop that was based on love, intimacy, and sexuality, and it was very intense and vulnerable. And after even after a year of my dad passing, I noticed that I came back from the workshop and I started having nightmares every single night.
Brett:
And it happened for about a week where I was waking up in a cold sweat. And I'm like, Oh my God, this is, it was just really, it was really just taking me down and I wasn't sleeping. And it just was really bothering me. So probably for the first time in my life, I, I don't know if I want to say it the first time of my life, but it was one of those moments where like, Hm, I have to have to go to something bigger than I am, you know, to God or whatever somebody wants to call it. And I said, I don't know what's going on with me, but I do know this, that I can't keep going like this. Something has to shift within me. And so I did a prayer to God.
Brett:
I did a prayer to my dad and I couldn't figure out why, why I was having all these nightmares. And then as I'm just sitting there all a sudden, I just feel the only thing that way I can describe it as I felt all of this energy or something, filling me up that I didn't understand, but it felt like I'm like, this is my dad in my heart. I knew it was my dad. You know? And then I had this rush of thoughts of all of the things that I had done for him, why he was dying over the year that he was passing away and in, so doing it, like gave me a sense of peace because I saw that every single thing, all those dreams were always about me trying to keep him alive.
Brett:
And, and then I saw that I really did a lot for him and that it was perfect the way it was, even though I didn't like it in my mind. Didn't like it, I saw the perfection and that, and that opened me up to something greater within myself. And after that, I just, I just wanted to explore more and more with, you know, this possibility of what, you know, life is all about. Is there something beyond ourselves and, and yeah. Put me in deep exploration with that.
Christie:
Yeah. That's, that's quite significant. I, I recently lost a loved one and you know, I, I came to that same conclusion, like the grief that I was experiencing, it was like, I was trying to get her to not die. Right. And its like, and I knew, I, I believe in the afterlife and all of this, it's not like I'm not believing that. But once I put it in to that perspective, like, okay, you know, she's still around. She's just in another energy form instead of water. Now it's steam. Yeah. It's like, you got to almost Tel logical brain, this story.
Christie:
So you really can get through the grief. It's so difficult.
Brett:
Yeah. Well there was another time relating to this. Somewhat is a friend of mine who was a very intuitive, said, you know, he said, spirit is about to give you this tremendous gift, but you have to open your heart. And he had told me this before we went to Chicago, we went to a, like a body mind spirit festival. And one of the speakers, there was James Redfield. If you remember the book, the celestial, the prophecy and anyhow. So I went there to the, the seminar to hear him speak. And all of a sudden I'm sitting here and James Redfield says, let's take a break. Everybody's been doing a lot of sitting today. And so when everybody stood up, I started to stand up.
Brett:
And at that point in time, I just became incredibly dizzy. So I put my hands on my face and in my elbows like that in the next thing I know I was completely gone. The gone that I thought I was like, there was no body. There was no physical mind. There was nothing. But this, this formless self, this form is self. And when I had that experience in my, in my experience, I'm going, Holy cow, you know what is going on? Like, I didn't know what was going on, but it helped me. 'cause everything in the room went silent. There was only me.
Brett:
There was only my, my formless self, my true self that was there. And so it didn't happen very long. Although I went in to this place of timelessness and I honestly didn't know, would there be a crowd of people around me? Had I passed out? Was I on the floor? I really didn't know what was going to happen. But then when I came out of it, I saw that my hands were still like that they had supported my body to stay like that. And fortunately, my friend who I was with, I said, I go, Oh my God, what just happened? And he started laughing. He said, you just got a great piece of the puzzle. You know? And that piece of the puzzle was for the first time to begin to understand that I was not my physical body and my physical mind that there was something more than that.
Brett:
And I think Christie, that's one of the things that keeps people locked into our small self. It keeps them locked in because as long as we believe that we are bodies and that we are our physical minds or our thoughts, our all the other ideas that we have of ourselves, it limits us from experiencing the truth of who we are, which has beyond all of those things. So having that gifted, rather somebody who wants to call us out of body are whatever. It doesn't matter to me. I don't care about the labels. I just know that
Brett:
The more we empty out who we are, not the more we get to discover who we are.
Christie:
I couldn't agree more. It is all about unlearning unlearning that we think we are, you know, and, and that's probably been one of the greatest discoveries of my life is figuring out who I truly am. I'm still in progress. You know, I don't think we can even comprehend it really
Brett:
Well. You know, actually, actually we can, at least from my perspective and now I can only share my own experience and everybody, you know, it takes different paths and to get to the same thing. But there have been times a day through listening to other teachers that I've learned a lot from and just going and teach in my own meditations where I've gone to such a place of emptiness that there's nothing left except for me the, the true self. And so my Meditation has kind of helped focus people on, you know, what is all of the things that we can let go of so that we can just experience the one thing that we'll never let, we'll never let go of the one thing we can never get rid of and that's our true self.
Brett:
And so the more we can empty out, you know, being in control of all of these ideas and self images of who we think we are, all of our fears, our judgements, our blames. Now that might sound like, well, yeah, that's of course, if you empty all that out, but that's pretty much impossible, but it's actually not as hard as people make it out to be. And the one thing I would say with all of that is when you begin to realize not only that your not your body and you're not your physical mind, but you're actually your, actually something more S I'm sorry, I had a phone call coming in to it distracted me.
Brett:
My phone's turned off by the image that came through. But the more you can discover that you're not your body or your physical mind, then you become again to realize that you're also not your thoughts. And when you realize that you're not your thoughts, Eckhart, totally the well-known speaker and author of millions of books around the world. And he said, awakening is when your, your awareness separates from your mind when your awareness separates from your mind. So when somebody has an awakening for the first time they discover, Oh my God, like you mean, I'm not all those thoughts I had about myself.
Brett:
You know? And, and most thoughts we have of yourself in general, when it comes from the mind, they are not so nice. You know, I'm not good enough. I'm too skinny. I'm arrogant. I mean, my stories, if I believe them to be true, could go on and on like most people. But when we start to connect with and realized that we are not those thoughts, then there's like all kinds of possibilities open up 'cause then we discover that the only limitations that we have are simply our own self created beliefs that we have.
Christie:
I love that. And what a good, a great definition really of awakening. That's probably the best one I've ever heard. So yeah, it was say it again. And one more time, its a writer downer.
Brett:
Yeah. So awakening is when the awareness and the mind separate, like you have your first awareness that you are not your mind and your thoughts. And when you do that, there is this, there's this freedom that happens. But there's also this ease of life that begins to happen because you realize at that point in time, I don't have to believe anything. The mind tells me and the mind tries to convince me all these things, but I don't have to believe any of it because I know that those thoughts are just old programming coming from the mind and it's not who I am.
Brett:
And that's when freedom begins to open up in big ways.
Christie:
Yeah. And that's so key to understand because you know, when you truly sit down and try to analyze the thoughts that you're having in your head, you realize there's lots of voices and yeah. When you make that distinction that it's the programming or it's the ego or whatever label you want to put on it, that's not truly You and those are, you know, The the voices you are that, or I am this, you know, you've got to, you know, examine it and see if there's truth to it or not, or not. Could be just what you've been telling yourself for what maybe even your parents or growing up what, what people told you. So it's so true.
Christie:
And other things we are not that I've learned personally or you know, were not the groups we belong to are not our S our possessions were not our status or our title, or even our company. You know, so many people tie their identity into their company. Like, you know, if you hear, Oh, it's my baby, even, you know, and it's like, no, that's not, that's, that's not true. You know, you're not, you're not the money in your bank account. You are none of these things because all of these things are changeable. Like one day you could be on top the next day, you're on the bottom. And then who are You if you lose it all.
Brett:
Okay. And, and you, you used a great word. Those things are all changeable. Because if we look at everything that leaves our life, everything that changes in our life are all of the things we are not because we are the one thing that never ever leaves like our true self. You can't get rid of it. So you can empty out all your fears, your blame, your judgments, your experiences, whatever you empty out, you can empty it all out. But the one thing you can never empty out is that true essence of who you are. And so the more we can, again, recognize that. And I would even add to, you know, I love everything you were saying, have all of those things I would even add, you know, as far as conditioning goes, we, we kind of touched base on that, but we get conditioned or program to believe that we're not only a certain person, but that we need to respond in a certain way.
Brett:
That is, that is a condition also. And I say that because a lot of times people will say, well, I need to be positive, or you needed to be loving. You need to be kind, you need to be compassionate. There's of course, nothing wrong with being any of those things. Those are a wonderful traits when they're needed, but does there come a point in time where we need to just be present with our anger, because somebody just punched her child in the nose and, and does her come a point in time where, you know, we experienced the deep sadness from loss, as you were saying, you know, so as long as we put conditions on our life, then we are always going to show up in how we respond to the world based on that conditioning.
Brett:
So the more we can let go of even the ones that our mind would judge is good, the love, compassion, kindness, all those things. The more we can just even empty that out. Then we really empty the mind out even more so that we can come from a place of a freshness and, just Innocence and, and just allowing this beautiful freshness to present itself in every single moment what has happening right now. You know, it's like not thinking about what the mind has to say, but when we're connecting with our true selves, letting something deeper, speak, you know, that place that comes from the stillness, the divine inspiration divine action. Because right now, what we're seeing in the world is we're seeing so many people take action. And of course, there's nothing wrong with action, but where is that action coming from? And if it's coming from a place of anger and fear of, then we need to just sometimes just take a step back and say, can I go deeper?
Brett:
Can I just step within that truth of who I am and allow the action to arise out of the stillness within me. And that's a much more powerful way that is something everybody can understand to some degree, even though you get pushed back on it, all, everything, there's nothing you can say that you will, you know, will resonate with everybody. But there's certain things, you know, like the Beatles sang songs that have lasted years and years, because it connected with a deep truth. And when somebody says something that's deeply true, it's sustaining
Christie:
So true. And I, and I think that piece that you mentioned earlier about the awakening separating the mind from who you truly are, his key to going deeper in that introspection, because otherwise you're just reacting to the voices that are coming at you from your environment. And you're either saying, yeah, yeah, like getting all fired up without actually like, Hmm, let me think about this. Let me, let me sit with this. How do I feel? You know, what is, what is arising within me and, and, you know, trying to shut out other people's voices, because I think it's very easy to get caught up no matter where you're at in life, in this cognitive bias of group, think where you just tend to take on the opinion of, of whatever group.
Christie:
I know that it happened to me when I was in a mastermind. So it really doesn't even, it doesn't have to be any certain social group, you know, in particular it's anything, any time there is a group there, it can be for you.
Brett:
Yes. And, and we're all programmed in different ways because I love a book that I read a long time ago was talking about the mind is essentially a giant recorder. It records all of the experiences that you've had. And then it goes on to label them. This is good. This is bad. This is the right. This is wrong. And so when we live from the mind, we are living in a world of duality, but the beautiful thing is, and truly the only way to come to a place of peace is if we transcend the physical mind, that's trapped in judgment and blame and guilt and shame and all of those things, we can never, ever fully experience the piece of who we are and less, we transcend that.
Brett:
But when we transcend it, when you connect with that deeper truth, you begin to see that, wow, I literally can be at peace with whatever is going on with the world. And you have this trust and faith that life, God, the universe, whatever you want to call it is bringing exactly what you need exactly when you need it. And so there is another quote by a, well, I've heard Eckhart totally in other, Teacher say this as well, but if they talk about stress and they use the definition of stress, Eckhart says stress is wanting life to be different than what it is.
Brett:
And I love that so much. You know, if something happens in life, if we can embrace it and know that it's teaching us something and it's helping us in our awakening, then, then we get to experience the joy of the ride. It doesn't mean there won't be stuff that comes up from it, but we don't have to go through all this suffering and stress. But as soon as we say, I wish this was different or it needs to be this way, or God got it wrong. Or the universe got it wrong. Any of those things is immediately going to be bringing stress and suffering and our life, but it doesn't have to be that way.
Brett:
And it can sometimes of course, be difficult coming to a place of acceptance when our mind is so steeped in, this is flat out wrong. This is just wrong. So what we can do with that is to acknowledge, yes, I noticing those thoughts in my mind says, this is wrong as horrendous. It is. I'm noticing that, but is that the truth of who I am? Am I that thought, am I that belief? Because if we are that thought, and if we are that belief, then I always asked a question in Meditation to people then who is it that is able to watch that thought and watch that belief, who is it?
Brett:
That's able to notice the sound of my voice or your voice or the birds around us, or the sounds that the mind might judge as bad as a lawnmower or a barking dog for something that might be aggravating us. You know, when we start to connect and we hear that thought, Oh gosh, that lawnmower. And I'm trying to meditate right now, but what if we just notice it and we didn't make it bad or wrong, we just notice that the thought presented itself. And we just let it pass on. By when we do that, we began to connect with the one that is observing all of life and the way, and that one is at peace with all of it, because it doesn't need anything to be different.
Brett:
It just sees that everything that presents itself is perfect for our awakening. And, and I, let me add one other thing to that. A rom Doss, who is a well-known author and Speaker as well as you probably know who that is, Christie, but they recently did a documentary on, on his life. He just passed right before the documentary, like to two weeks before it, but he said, people spend so much time trying to get rid of those things that they don't like in life when it's those very things that are here to teach us and awaken us to who we are. So the more we can embrace all of it and not try to fight against it, then we can see that it all can be used as a tool for our awakening.
Christie:
Yeah, I totally agree. And it, and I would like to also include it's it's those events that trigger you to it's the people you can't stand out. Like they are all serving as a mirror, as a projection for you to learn from. And there's usually something about that person or event that you're in need of integrating or embracing in order for that same event or person not to show up again. It's like the universe keeps showing it to you until you finally learn.
Christie:
So yes.
Brett:
Yeah. You're, you're absolutely right. And the universe is reflecting back exactly what we needed to see. So those people that aggravate us that annoy us that w we might even have anger or hatred to, I would say, first of all, I, 'cause, I'm a, I'm a person of compassion because I've judged myself my whole life. And I, as I've kind of accepted my humanness, I've accepted the things that happen as a human that we sometimes have anger and even hatred. I never ever want to make those things bad within myself or with anyone else. The difference is if we have hatred, are we willing to take ownership of it?
Brett:
And do we have a desire and willingness to move beyond it? So in and of itself in anger or hatred or any of the judgments that we would say our bad, there is nothing wrong with them. If we can, again, work with them in, in the construct that we have with them, unfortunately, some people get stuck. Were first of all, they're not willing to admit that they have a problem, which is the first step in a 12 step recovery. Right. You have to acknowledge, there is a problem. That's the only way to heal it. But secondly, then you have to ask yourself, am I willing to let this go? Or do I want to give up my happiness so I can be in my ego and be right right now, you know? And sometimes people choose that too.
Brett:
And you know, that's where they're at. And, and that's okay too.
Christie:
Yeah. I love that. So Were, can someone even begin, you know, if they're, and at the beginning of their awakening, or they want to deepen their relationship with their true selves, what do you recommend for doing this? And I'll just add, this is not something that you ever stop learning or stop doing. There's a reason they call it a practice, right?
Brett:
Yeah, it is. It's true. Yeah. No, I, I love that question because I think, you know, working with people sometimes as a life coach, in fact, I'll give you an example of somebody I was working with. She came in and said, and I'm not trying to convince anybody to be spiritual. Honestly, I have no attachment. Rather somebody is, I just happen to like it for myself. 'cause, it's a path that I found that resonates with me. And it feels very, it feels juicy with love for me, you know? So, but she came in and she is a WhatsApp. I would add peaceful To yes. Yes. That's true.
Brett:
To and so she calls me up and she's, I know her husband better than her, but she said, she said, Hey, Brett she said, I've got a, I've got to tonight us, which was the re in my ear. And she said, it won't ever go away. You know, she said, there's times at a subsides, but she said, it's driving me crazy. And she said, and quite honestly, if it's going to continue like this, I really don't want to live. And she said, I heard Meditation is good for this. Or do you have any recommendations of somebody who I can work with? And I said, well, I would love to work with you. And she said, okay, great. So she comes over and she says, write off the bat.
Brett:
She said, well, at, first of all, I just want you to know I'm not religious. And I know you talk about God a lot in your post on Facebook. And you got your, Meditation a mindful moments group where you talk about that stuff and that, and, and she said, so I'm not religious at all. I said, okay, me neither. And she said, what? And I said, no, I don't follow any religious practice. I'm not opposed to people. Some people resonate with that. Fantastic. But for me, I just love God. I love God. And, and she's like, Oh, okay. I guess I'm spiritual too. You know? So this was, this is one thing that shifted for immediately. But the reason I, when you asked your question, where can people begin?
Brett:
Whether you be to begin with God or not, again, it's not important, but here's what unfolded, what unfolded was. I said, what do you want out of life? You know, when you leave, what do you want? And I don't even mean really so much of a legacy because to me, legacy is almost like an ego thing, you know? And I don't want it to be about an ego thing. I'm just like, what do you want out of Life? You know? And she said, I want to be at peace. I want to be at peace with my life in. Sometimes people say, I just want to be happy. That's all I want. And I would say, have you ever claimed that, have you ever claimed that to life, to God, to the universe?
Brett:
Have you ever claim that? And she said, no, I go, well, are you ready? To because to meet Christie, this is like the very starting point. What do you want out of life? And when you say in the more you say it with Gusto in commitment, on a, on the level of 10, and maybe it's not out of 10 and that's okay too, but maybe you just say, I absolutely want to awaken to the truth of who I am. And when you say to, to all that is when you say that and you claim that there is nothing that's going to stop you or get in the way of you accomplishing that to the depth of your commitment.
Brett:
We'll be to the depth that the universe gives back to you in that same way. And again, this isn't even a spiritual thing. This is just a practice of when you make a commitment to something, how all sudden it starts showing up in your life. This is, you know, if, if anybody, they don't do anything else besides this, this is a very powerful, so I invite everybody. Who's listening to this podcast, ask yourself, what is it that I really want out of life? And when you can really claim it with all your heart, you will find that it will be the wind behind your sails. It will create power in your life.
Brett:
And the universe will always be supporting you in moving in that direction. Because, because you've been heard, you've been heard and, and it's gonna respond in kind to that. So again, if you can claim it, it will make a difference. And, and again, I'm not making this a spiritual thing, just make a commitment and find out the power behind making a commitment or whatever that thing is that you want to experience out of life.
Christie:
I love that best advice ever. Very good. So Brett, this has been fantastic. Why don't you tell everyone how they can reach you learn more about your work and then end us off on a final thought, a final, a negative wisdom that you have for us. You've already given so many, there's so many good nuggets. Thank you.
Brett:
Well, I've got to a, a YouTube channel that I just started, so you can subscribe and I'm guessing my name spelling will be posted.
Christie:
Yes. And I'll put your links in the show notes.
Brett:
Okay. Yeah. So YouTube channel, I'm wanting to expand that because I really want to start teaching Meditation to more people. And I want to expand to a larger audience because inside me, I feel like I have something to share that's worth hearing in a year. And I say that not out of arrogance, but out of knowing that truth within myself, I want everyone to experience that because there's such peace and joy and love that's possible within that. So I want all of you listening. I want you to experience that because I want to say that it's not to a special few. It's not just to, to, to Jesus or Buddha or, or to Krishna or whoever you see walking the earth or any of the great teachers, rather than the spiritual or not.
Brett:
It's not to just a few. This has to everybody. And it, and it comes by emptying out who we're not so that we can discover that truth of who we are. That is a literally right here right now. And this moment for, for me and for you, for everybody, and you don't have to, you don't have to do something to earn it. You don't have to wait for something to earn it. It's literally here right now for each of us. And so the more we can let go of those things that get in the way of us fully knowing that truth, then we can, we can connect with something that we will be tremendously grateful so that we did, because I can say from the bottom of my heart, the cart that when you connect with this, there is something that is beautiful on what you've ever experienced.
Brett:
There is, it's a bit, it's just a beauty and a freedom, a freedom of life to live your life, the way you were meant to live it for each one of us. So I'm also, I have a group on Facebook called Meditation and, and mindful moments. You are welcome to join me on that. I've got, I think between four or 500 people on that. So, or your walking in front of me on Facebook as far as well. And you know, and I kind of ended with one final thought, but let me just check in Christie. What if we have time to just to just see if there's anyone thought I want I've left, You everyone with a lot of stuff, but I want to do it, this leave with this.
Brett:
And I feel this deeply within myself, because this is true for me to be compassionate with yourself. You are human. Yeah. You will make mistakes. And it was never about you not making mistakes. It never was about that. It was always known that you would make mistake after mistake after mistake, but when you have the wherewithal to see it, is that okay? It's okay that I've made this mistake, these mistakes. This is part of my human experience, but I'm ready to go home in the Bible, tells the story of the prodigal son, which I, I love where they go to the sun goes out and squanders all of his money. He parties, he whoops it up.
Brett:
And, but when he's ready, he sees, Oh my God, I've just totally ruined my life. Any walks home to his father with his head hung down. And he said, I'm so sorry. I'm so sorry. I squandered all my money. And I just really have wasted my life. And, and I'm ready to come home now. And the moral, the story it is that he's never wasted his life. His father celebrated them because he, he said you needed to go out and do that. And then when you're done, when you're ready, you know, looking for the right relationship, looking for the right job, looking for the enough money, looking for all of these material things out there, when you're done with that, then are you ready to come home?
Brett:
So be gentle with yourself on this journey, because in the, at the core of who you are, I can tell you, honestly, there's nothing that you need to change about yourself. There's nothing that needs fixing. There is that needs, that is broken. You are perfect. And you just have forgotten that. And your mind is trying to convince you that you are less than that truth. Don't listen to it because you are everything that you need. You are everything that you've been looking for.