In this episode you'll hear:
How our past, unresolved trauma or disturbing events and experiences interfere with our ability to function at our highest level and limit our ability to focus, whether professionally or personally.
His idea that our minds have developed some glitches and error messages in the ways they store information about events from our past. And we all have these glitches!
Why even high-functioning individuals, like executives and professional athletes, have glitches from their pasts, and once reprocessed, their performance improves to a whole new level.
And more hacks to reset your mind!
About Dr. Don Wood
Dr. Don Wood developed the Inspired Performance Institute after spending years researching how trauma affects our minds and our lives. Dr. Wood began to understand that events and experiences throughout our lifetime continue to play a role in how we experience life in the present. He also realized that there was a better way of treating the issue. Dr. Wood's background experience has come from spending time in the for profit and non-profit world. Dr. Wood has written two books about his research including the science about how our minds work and why we experience our own unique perspective of the world.
If you're inspired by this episode, I'd love to hear your biggest Aha! moments. Take a screenshot of you listening on your device and post it to your social media and tag me, @christieturley!
LINKS:
Special Gift – 10% Discount of Dr. Don Wood's online program (click the link to get the discount applied)
Dr. Don Wood's Website, Facebook, Instagram & LinkedIn
Christie Turley guides visionary leaders to reconnect with their higher genius, so they can improve decision-making and deliver greater profits, influence and impact. She is the author of the book, The Intuition-Led Business, which offers a framework on unlocking the intuitive and subconscious minds, and she is founder of Conscious State University, an online learning platform that teaches leaders and their teams how to make better decisions using science-backed methods. A dynamic speaker, she has shared the stage with many New York Times bestselling authors and is the host of The Higher Genius Podcast. She lives in the southwestern United States with her husband and their two daughters.
Let's Work Together
See What That Looks Like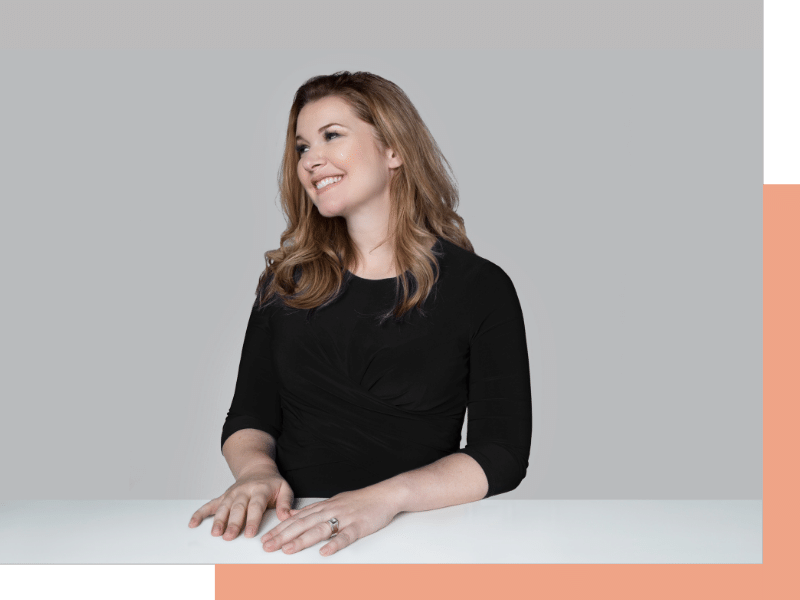 Transcript:
Christie:
Welcome to the mind muse podcast. I'm your host Christie Turley. And today, Dr. Don Wood joins me to discuss how emotional Concussions and traumas can affect your business growth and personal growth. And he'll talk about this idea that our minds have developed some glitches and error messages, just like a computer and the ways that they store information about events from our past. And we all have these glitches. So when we can clear these messages, we can take our performance to a whole new level, and he has a ton of a ton more ideas in hacks to reset your mind.
Christie:
Now, Dr. Don Wood he developed the Inspired Performance Institute after spending years researching how trauma affects our minds and our lives. And he began to understand that events and experiences throughout our lifetime, continue to play a role in how we experience life in the present. And he also realized that there was a better way of treating the issue then maybe conventional psychology or a medicine has found. So I found this, this conversation is so interesting. He really understands the science behind how our minds work and how we can really create a better life.
Christie:
So let's go ahead and dive into today's episode. Alright, welcome to the show. Don thank you. I'm great. I'm glad to be here. Christie me to, this is going to be really fun. I'm very excited. So when we were talking in our previous discussion, we were talking about the difference between trauma and Emotional Concussions right, and how that can affect our business and growth. So
Christie:
What's the difference between the two?
Dr. Wood:
Well, this is something that I came up with because I deal with a lot of people who are very successful, you know, doing well in life, but they've had things bumps and bruises along the way, you know, we all have to some degree. And so I find a lot of times people did not wanna sort of say, yeah, I've had trauma, but how did you do, how can you quantify it? So I came up with a term, you had an Emotional concussion, you know, so you've gotten bumped and we all have those little things and that could come from a teacher or a coach when we were a younger, maybe be in hard on us or, you know, experiencing something with a friend earlier, you know, even bullying. So those may not be the big T traumas, but they're still having an effect on the way your mind is operating presently.
Dr. Wood:
And so the great part about a concussion is Concussions do heal
Christie:
And traumas can too, but sometimes we don't want to talk about it. Right.
Dr. Wood:
And that, I,
Christie:
I absolutely think this is brilliant because whenever in the personal development world, someone's talked about trauma, I'd always look at that word and just have a complete disconnect because yeah, people sometimes don't want to talk about it, but other times it's like, you might not have had something really big happened in your life. So not to the extent of it, especially if you're comparing with someone else. Oh, well, they had, I know they have that big trauma. I don't have anything like that, but it's all relative. Right? What seems big to someone could seem small to someone else And and on and on we go, but to us, our traumas, our Concussions, our, what we have to deal with and get them out of the way and cleared so that we can get to the next level.
Christie:
Right.
Dr. Wood:
Yeah, exactly. And, and like I said, those could be stumbling blocks as big as a big T trauma could be. You know, I've worked with people who have had, what would seem like if you talk to somebody who had this big T trauma and they hear about this kind of a trauma, they go, Oh yeah, I wish that was the worst thing that happened to me. But it was still at the same time, its having a major effect, you know, I'm the same as you Christie I had no real trauma. So I grew up thinking that everybody was living that life. I Led. Right. And I didn't see a lot of the dysfunction because everybody's on their best behavior. If I can go to my friend's house, I'm not seeing the things that are going on behind closed doors.
Dr. Wood:
So I'm assuming that that and that mom or just like my parents, but they're not. So it could be something else and underlying. And in fact, my best friend growing up, his father had committed suicide, but I didn't even know that I was so sheltered from my parents' that they did tell me he passed away, but I understand it was a heart attack, but my friend actually found his father when he was 10 years of age and have committed suicide. So you can see how that would have a big effect on him. Right. I didn't experience that. So I would not be experiencing what he experienced.
Christie:
Yeah. That's so true. And you know, I w I, I would like to maybe reef, recoined the definition of trauma in a way, because to me it's an event that can shake you to your core.
Dr. Wood:
Yeah, exactly. And it was some people, depending on what their experience or depending on how nurturing their environment was, that could rock them. Like you just said, rock them to their core, basically shattered their core beliefs. And they have a hard time coming back, right. Where somebody else could experience the exact same event to people experience in the same event. One doesn't get rocked to their core because they've had more nurturing. And the one that does get rocked to their core, what they are now seeing through studies is that some of those people can experience what is being called post traumatic growth. So they may have been down a lot further because of their own personal set of circumstances, but they can actually grow.
Dr. Wood:
And that's what I love about what we're doing is that we can help people whether or not they have had that big T trauma or an Emotional concussion or gotten a rock to their core. Everybody can heal the mind and body are designed to heal, which is going to give you the tools.
Christie:
Yeah. So let's talk about some of those tools. What's the science behind this, first of all?
Dr. Wood:
Well, what I really discovered it really came because of my wife and my daughter. Like I said, I grew up with no real trauma. I was having a hard time understanding why my wife didn't see the world the way I saw it, even though I knew she had trauma. So I was very aware of what her trauma was. Cause we got married very young at 19 and I knew where her trauma was coming from. But in my mind is why, why are you not feeling better when you're living with me? All right. Shouldn't everything have settled down because you are not in that household. That was very frightening and disturbing as a child. Now you're in this environment that I grew up in where everything is a very peaceful and quiet and loving.
Dr. Wood:
Why is it not getting better? And that's what really. And then my daughter, same thing, you know, so they've got everything that I thought they needed, which was a loving, nurturing, safe environment. But they were both still looping through the way, the mind stores, memory of trauma. That's the science that I said that we have to fix it because what was happening is, is that your survival brain, your subconscious mind, which has really in charge, right, is controlling about 95% of everything that's happening. Kind of scary. It is. It is. We all think that we've got this logical reasonable, you know, prefrontal cortex is pretty much in charge of it is as long as there's no threats.
Dr. Wood:
So it's like, it's the gatekeeper. The subconscious is the gatekeeper in as long as you are playing. And there's no threats to the gate, to anybody penetrating the gate, right. Go ahead and have fun. But as soon as there's a perceived threat, instantly reason and logic go out the window and then survival takes over. And then where the problem really comes in, there is not just a survival threat. If it was just a survival threat in the moment right now, right. That would make sense while your mind is doing that. And that's why we respond. The problem is not coming in from that threat. The problem is coming from all the threats that look like that threat, and that was overwhelming the nervous system.
Dr. Wood:
And that's why people are experiencing these very, very disturbing emotions and having anxiety, panic attacks, ah, even all the way into the depression, that's come in from the overload of information from all of the events throughout their life.
Christie:
Wow. That's yeah, that's really incredible. And if we think about it, why wouldn't it be so overwhelming? It's like you have to relive in the moment that you're in relive, you know, dozens and dozens of similar incidents. No wonder, you know, we can have a, maybe an inappropriate reaction to a situation.
Dr. Wood:
Exactly. Now here's what was interesting in, and when I, I would say something like this to my wife, no, I don't like that. And then she would come back with tears in her eyes saying, why are you getting mad at me? And I would be like, honey, I didn't say anything. That was mad. Why do you think I mad at you? She is one of the way you said it sounded like you were getting mad at me. What I didn't understand at the time was I thought, well, they've got to change the way I say it. I gotta be more careful with the words I choose. So I'm walking on eggshells because I'm trying not to get her into that emotional state, but it would no matter what I did, it never really worked or what I didn't realize is it, wasn't what I just said.
Dr. Wood:
What I just said may of had the slightest change in my vocal tone. Just maybe a little frustration from something else during the day that I can't hear, because I don't think I'm upset at all, but she hears that little slight change in the way I said it. And what her mine does is there is a Google search it's. And what it's saying is what do we know about men who start to show that frustration and all the data about her father would come flooding in. And there's where the tears were coming in from all the extra information, not what I just said. And so this is so powerful for relationships, you know, for you, you know, for a couple's even business partners, write how they can set each other off and not even realize it.
Dr. Wood:
And then they would go home and they would say, you know, it's to say, it's in the business situation, you know, you go home and you say to your husband, I have no idea what set John off today. He just lost it today. Right? I didn't say, I didn't think I said anything wrong. You didn't write. It was all the stuff that he brings to work. Now take that as a business owner and then take it to all your staff. They're all dealing with that. And so you're the owner of the company, not understanding why you're having all of these HR problems.
Christie:
Yeah, no kidding. Yeah. It, and it feels like most, it feels like a really disorganized office and you've just got a clear out the clutter so you can actually work.
Dr. Wood:
Yeah. And, and you're not doing anything wrong. You providing a great environment. Just like I was providing a great environment for my wife, but she couldn't experience it the way I experienced it. 'cause she was constantly being flooded with old data about stuff that looked threatening. And so there is a part of the brain, the frontal brain called the ventral lateral prefrontal cortex, which is this logical reasonable part of our brain that is supposed to be able to stop an impulse. So for example, you're driving down the street and somebody cuts you off. And then your initial response is, you know, you gotta chase that guy down and give him a piece of my mind.
Dr. Wood:
Right. But that part of the brain is able to then use that reason and logic and say, well, hold on. Let's, let's calm down. Right? Maybe they didn't notice me. Didn't see me. Maybe he's in a rush. You know, all of those logical things, they can come to your mind to calm you down. Now that system is perfectly designed. The problem is if it was the person just cutting you off in traffic that day, your mind could handle that. What it can handle is that looked like you were be in disrespected. And then any event that had happened in your life about disrespect was coming in to that event. That's happening now.
Dr. Wood:
And there's where the person blows up and gets angry and they come home and they're fuming, right? They may be almost gone into a fight and the street, you know, cutting each other off all because of not that incident on its own. The one that makes sense as it explained so much.
Christie:
Yeah, it does. And it, and it makes you want to have more empathy for other people. And even for yourself, for when you get maybe a little out of control with the emotions, whatever emotion it is, whether it's anger or grief or, you know, depression or anxiety. I mean, it, it, this is like life changing stuff. When you can realize that you're actually reliving multiple experiences in one moment when you get triggered.
Dr. Wood:
And, and that's why I spend so much time and our sessions on the education, because when you understand the problem and you go, Oh gosh, that makes perfect sense. Now, now I understand why this person does this or why I do this. Right. And then that brings about that empathy, right? Oh, maybe something happened to them, right? So you work with a co-worker or a friend or whatever. Now it sort of makes sense why they did that, where before you would have been all hurt. Right. And then thinking, okay, you know, they're just not nice or they're being unfair and not treating me properly when they couldn't really have done it differently based on that flood of data coming in to them.
Christie:
Yeah, this is great. So I want to get into how we actually go about clearing this, but before we do that, I want to talk about what's the impact of this. Like, when you want to grow your business, or when you want to launch a new product or, you know, start a new venture, you know, like, I mean, what does that bring up for people? Have you like, do you have some stories of people who maybe started going up against their upper limit or, or something like this where they want to do this? You know, the, everything in them says there going to do this, and then something happens and they don't, they don't follow through.
Christie:
They don't, they don't continue. They give up.
Dr. Wood:
Yeah. I've got a really, really good example of that. I'm a gentleman who went to our program. This was almost four I'm a four or five years ago when he first came to see me, he was trying to get into it as a health and wellness business. And that's what he was sort of working on, but he was just struggling. And for some reason, just couldn't seem to make it work. And he had no idea why, because he thought I have a good idea. I've got a good business plan. He was trying to put these things together. When we sat down, one of the things, and again, this is a, somebody who had an Emotional concussion, not a big trauma. He lived at a very loving home with very peaceful parents, but what happened to him without him realizing it is his parents sit in a belief system early in his life.
Dr. Wood:
That risk was dangerous. And that their motto was, you get a job, you buy a house, you get a 401k and you retire. Right? And so he was an entrepreneur at heart. So every time he got into a situation as an entrepreneur that required some risk, he would change his plan. Try to come up with a new way to do it, try to come up with a less risky way. Now that was all subconscious. He didn't even know he was doing it. So what he should have been doing is saying, okay, I need some office space. I've got to invest in some equipment. I've got a dentist, invest it in some marketing.
Dr. Wood:
And what he was doing was trying to find other people to put his equipment in their businesses, right. Without taking the of the rent, right. And then trying to bore other people's equipment and then try to do a profit sharing on the equipment. Right. He was doing everything he could to take the risk off of him. But Christie, as you know, with all of the people you work with, like, if you're an entrepreneur, you just run straight into the face of risk. Every single day. There's no way of working around it, but the human mind is designed to avoid pain. So it will do whatever it can do to work around pain or find another way around being hurt.
Dr. Wood:
And so that's just a natural instinct within us and you have to be able to overcome that. And so that's really what we're able to do is identify where the problems are coming in. And then despite the fact that it's going to be risky, you still have to move in that direction. That's what makes people successful. And if you can't do that, chances are. And I always say that the word sabotage should just be eliminated the way the brain does not sabotage itself. It avoids pain or stops pain. So that's not sabotage that's protection.
Dr. Wood:
And so for him, he was trying to avoid pain without realizing it, not trying to sabotage is business. And after we went through the program, we did about a million dollars in Business all because he just felt freed all of a sudden.
Christie:
Yeah. And he probably could identify a faster way to accomplish his goals and gosh, all of these different ways to avoid what, you know, he really needed to confront. It's fascinating that this is so subconscious. You know, it makes one wonder what is lurking in my shadow that I cannot see that is actually holding me back from living, you know, the life I'm meant to live for. So I don't die with the music in me at the end of my life. You know, it's, it's incredible. So how do we go about identifying what or do we need to identify the blocks?
Dr. Wood:
We really don't a lot of time. Sometimes those things we'll come up all on their own. When we go through the program and people will say to me, you know, I've just never thought about this before, right? But for some reason, this is coming up on the mind is brilliant. It will actually come up with what it needs to fix. It really fixes itself. All I'm really doing is guiding it, right. It's designed to heal. The idea is to try to get the blocks out of the way that are interfering with our ability to perform. That's what we call our as a Performance program is not trauma therapy. It's not therapy at all. The idea is as we start from the premise that there is nothing wrong with anybody, everybody is filtering through their own set of what I call atmospheric conditions, which is their own set of experiences and events throughout their life that has created a response and have that response is to avoid that pain or avoid that hurt.
Dr. Wood:
Then before you know, it, you're doing certain behaviors and patterns, right? That you don't even recognize because they've become so ingrained. They're just automatic responses. So a great example of another story was I worked with a gentleman, pastor Tim Johnson, and he's a former NFL player. And he, he planted some churches, just a great guy. And after he went through the program, he had this whole staff to go through the program and he says, gosh, now I understand why I would be counseling somebody in pastoring, somebody, and they'd be sitting with me going, yes, you know, you're right, pastor. I love this. I'm going to do this, this, this.
Dr. Wood:
And then they go right back to the way they use to do things. And I could never understand why now it makes so much sense, right? That something has happened in their life to create that
Christie:
Well. And that's good for us to know who are transformational leaders. You want to help our customers and our clients live better lives. Two. It's like, you know, some of the advice that we're dispensing could be actually falling on deaf ears,
Dr. Wood:
Add to the logical part of the brain. The part that uses that reason and logic it's perfectly sensible. That makes perfect sense. But then the subconscious looks at that and it says, this is this information safe. All right. And if it doesn't feel safe, it'll just reject it because it's not going to do anything to hurt you. That's why I say sabotage is the wrong word, because that suggests that you are deliberately trying to hurt yourself or deliberately trying not to succeed. I don't believe that's true at all. I believe everything is always geared towards success. Everything is always geared towards moving forward. What's interfering with you.
Dr. Wood:
And so if you stick those labels on people which happens, so me not you, but if we get stuck with these kinds of labels or, or society STIX you with that kind of a label, you can see why you'd just eventually go and you just accept it and people will accept that label. Yeah. I'm just, I sabotage myself all the time. Right. Or, you know, I'm a pessimist. Right. I see everything pessimistically. And the one thing that I think we had talked about earlier is that, that I don't even call it pessimism. I just say it was low optimism. Right. So how do you raise your optimism levels? How your optimism, fitness score? Or you can do that. We now know that optimism can be learned.
Christie:
Yeah. And this, this, I want you to Dr the, the, the point home that we are really whole, the way we are, we're not broken. Right. It's a, it's like, it's like a computer program that we've been
Christie:
Running by default.
Dr. Wood:
Yep. So I always say, if you hit the M key on your computer and your computer shuts off, you don't say, Oh, I've got a bad computer. You realize that there's a coding error. So somehow the M right, got a code written that says, shut off the computer. There's nothing wrong with the computers has got a coding error. And those coding errors come from experiences in our life. Right. They got coded or programmed and that's what's happening. So all we have to do is go in and rewrite, reboot the computer, you know, defrag the computer. Yeah. And allow it to go back to its original state. And it's the same thing with us, right? We're not designed to be failing.
Dr. Wood:
We're designed to succeed. We're designed to survive and thrive. What's interfering with that. I never had any of those kinds of big experiences. I got bumped. Those Emotional concussions sounds like you did to write, but because they weren't overwhelming to us. We were able to, you know, we didn't get rocked to our core. So we were able to survive them and figure out a way around them. Right. But some people have just been rocked so badly. My wife was one of them. Right. My wife was, she was high functioning. So if you met her, you would never know it. But beneath the surface, she was just constantly living in fear. And then that manifests itself into health problems.
Dr. Wood:
So she ended up having it and she got Hashimoto's was she burnt out of the thyroid? So she's in this constant state of fight or flight while the system is not designed to do that. So even if somebody looks like they're functioning really well, you know, on a, on a personal level inside that's churning and that's grinding on the system and it was going to show up somewhere. That's why I think we have so many health issues and even leading to addiction issues where people, they can't feel any better. They're trying everything they can, they just don't feel better. And so when they take a drug, they take alcohol or they feel better, even if it's just temporarily. And so it's amazing how the mind will work with even uncertainty.
Dr. Wood:
The mind does not like uncertainty like certainty. And so if I don't know how to heal myself, I don't know how to fix myself. You can see how easily write that alcohol or drugs provides some certainty or even for a short period of time.
Christie:
Yeah, totally. Yeah. And and you know, you, you kind of touched on this and I wonder if we can speak a little more about it. You know, some of the physical symptoms that can show up in our lives, you know, your, your, your wife had Hashimoto's, you know, there's other people out there that are living with back pain, but they don't realize it's not, not really the cause they think it is like, Oh, they were in an accident or something. And then now they have a misalignment. If it could be
Christie:
Something happening in there in their mind. Now this, this might sound crazy, but can you, can you talk about the science behind this?
Dr. Wood:
Absolutely. When we have unresolved trauma, we create inflammation. The response to trauma is inflammation, whether it's physical or emotional. So if you have unresolved trauma, inflammation is going to show up somewhere in the body and then that's going to start then creating some physical pain. And so a lot of the biggest problem we have in this country is so many people are all inflamed and that can be coming from emotional trauma could also be come in from diet. But if you have that inflammation is going to affect your health, it has to do so. Not only when, if we have inflammation from emotional trauma, that's going to also affect our neurotransmitters and our immune system.
Dr. Wood:
Because when the cells go into that cell danger response, the purpose to inflammation is a temporary protection system. The inflammation is designed to pause the system until the danger is passed. So it develops a heart and membranes, the inflammation and the cell develops a hard membrane to protect it from being penetrated by any foreign invaders bacteria or whatever it is. So when its in that inflamed state, it's going to stay in that inflamed state until the danger passes. When the danger pass is the inflammation comes down, the immune system comes in and does this job in cleans everything up. And it is cleaning things up during that time, but temporarily it's paused.
Dr. Wood:
So the problem is, and only for humans is we're looping through the trauma, like my daughter and my wife. So the inflammation stays active and then it just, the system was designed to do a perfectly designed system, pause, danger passes, come back online, get everything fixed is not happening. They're staying in that chronic state of inflammation, chronic state of fear. And that's going to have a major effect on the body.
Christie:
Yeah. I mean, this sounds a lot like PTSD, but maybe not to that extent, but you've, you've worked with PTSD. Patients is gone through a terrorist attacks and yep. All sorts of trauma.
Dr. Wood:
Yeah. But the great part about it. It is we can, we can heal it. We don't have to live with it. Our whole system has been designed to live and manage and cope with these things and got an anger problem, go to anger management classes. Right? You've got PTSD. We are going to teach you how to live and manage with those things when they come up. Right. And what I'm saying is, no, we don't want to manage it. We want to eliminate it. If you went into the ER with a broken leg and they said, okay, well, we're going to give you some morphine. We are going to teach you. Here's a pamphlet on how to walk around with a broken leg. Right? You would just say, well, no, I can't. You fix it. Or you can't, you just reset it and let it men, that's what we're doing.
Dr. Wood:
And that doesn't make any sense. So I always explain it this way. Any time you have an emotion of feeling a sensation or your mind is calling for an action, the purpose of fear is to escape a threat. The purpose of anger is to attack a threat. So if you think about something that happened to you five years ago, and you feel fear, PTSD, write that the mind is actually trying to get you to run away from something five years ago. 'cause the subconscious mind operates in the present is fully in and engaged in what's happening. Now it doesn't see things is past or future. It sees things as now.
Dr. Wood:
So when is pulling in all of this data from five years ago, when is it the data is actually happening right now? So it doesn't that make sense that you would feel fear if your mind things like In Rebecca Gregory, who was in the Boston marathon. When she first sat down with me, she started to shake and cry. And I said, you know why you're shaking and crying right now? She says, well, because I'm telling you what happened to me. And I said, correct, but your mind things, as you're telling me about the bomb that went off behind you, that there's a bomb going off behind you and is trying to protect you from the bomb. But there's no bomb. It's information about a bomb.
Dr. Wood:
So Hollywood has made hundreds of trillions of dollars from being able to trick our mind in, to believe in something new on the screen is real because that's exactly how our mind works. It sees everything in real time.
Christie:
You know, you just blew my mind a little bit because I know how powerful visuals and watching movies and television can be someone once said, it's not television. Its tell us a vision. Yeah. And I mean, how are we being programmed by what we watch?
Dr. Wood:
Because every time you watch something, if you've had similar experiences, right? What is that doing? It's bringing back the reason you're feeling the fear is the logical part of your brain says, I know this is real. This is just actor's you know, on a screen. But the subconscious part of your mind does not know that because it sees everything in stories, in pictures, in the sound's. So a, a movie is actually communicating perfectly with a subconscious mind. That's as accurate as, as it gets to the subconscious mind.
Christie:
Well, if that doesn't make you wanna break your Netflix addiction, I don't know why, because that's the scary stuff right there. And like when your binge-watching, you know, your in a state in the state abrupt receptivity where you're not really thinking logically irrationally or filtering,
Dr. Wood:
Right. And, and you're feeling the emotions. What does your mind asking you to do? Is have you ever been into a movie and you jump like this? Why are we jumping? Right. Reason we're jumping is because our mind actually thinks that what happened on the screen is actually happening now. And you don't choose to do that. Here's what's the most amazing thing about it. If you could choose whether to respond to that movie or not, you would, movies would have no little appeal at all. Right? The reason why Hollywood has made trillions of dollars is because they know you have no choice. You are going to respond one way or the other. It doesn't matter.
Dr. Wood:
And it was just an automatic response of our autonomic nervous system is engaged and has created a response to protect you. That logical reasonable part of your brain is 400 Millis for a hundred milliseconds behind you, your subconscious mind. So your subconscious survival brain is seeing everything processing it at 400 millions of a second before your even consciously aware of it. You couldn't stop that if you want it to it's already responding.
Christie:
Wow. That like mind blown right there. So, okay. Let's talk about your process. Like how does, how does one reprogram or rewire their brain, their computer programs? So it was
Dr. Wood:
The great part about this is it's not painful. It's not long, it's not in depth. In fact, we do very, very little on the actual events themselves, which is really fascinating. So the process that I take people through is about a four hour or a process, which is pretty unique. I don't know anybody else doing for us.
Christie:
I don't know. I mean, especially when you think about how many people have probably spent thousands and thousands and weeks and weeks on a couch in a therapist for hours is nothing.
Dr. Wood:
It's not. It is. And it goes so fast. The reason it goes fast is because I'm purposely getting them into a very relaxed, super relaxed, focused state, which has called alpha brainwave state. Now alpha brainwave state is the same state year. And when you watch TV read a book, right, you are actually super focused on what you're listening to, but you, at the same time, very relaxed. They believe Albert Einstein lived in that state most of the time. So his mind was very relaxed, but super focused on what he was dealing with. So information just flowed very easily. And so when we get into a beta brainwave state, we're bringing in a lot more information.
Dr. Wood:
So we're taking in a lot of data around us. And so our brains are operating faster at about 15 to 30 Hertz or cycles per second. That's where trauma gets recorded. Is it a beta brainwave state, lots of information because we're threatened. So it's taking in a lot of data and recording it with our senses, super heightened sight smell hearing. So how is it recording this memory in high definition, very bright and intense. So can you see why it's like the same thing going to a movie and high Def, why it's so powerful when the mind sees that data, just like it sees a movie, it looks so real.
Dr. Wood:
It can't distinguish between it being real or not. And that's why it creates those responses. So what we do in our process is this data, the high definition, traumatic memory that's been stored. What we do is get you into an alpha brainwave, super relaxed super-focused state and the mind reprocesses that high definition data into the same state that it's in now. And that's why people I can, within a few minutes, I can have them then start recall in that same data. And there'll be saying, how can I talk about it now without crying? How can I talk about it without shaking?
Dr. Wood:
Now it's just being reprocessed. The mind is not feeling a threat, right? It's not seeing that same intensity. So I usually I'll explain that this way. If I asked you like, Christie right now, if I asked you what you ate for dinner last night, can you tell me what you eat for dinner?
Christie:
Oh, this is horrible. I can't, I can't eat for breakfast. I think I had toast or something
Dr. Wood:
Asked you that you started looking at pictures, right? Oh, maybe where you were, what you ate. Right. That's how we store the information about what we eat for dinner. Or we store the information about everything, right. And that kind of a format. But because it wasn't threatening or disturbing, it was stored as a fairly low resolution file. So it doesn't create a big response. Right? There's no threat to that information. But if I'd asked you about something that was threatening or disturbing, your mind would have started pulling up a lot of information in high definition, and that would have created the emotional response. We need to do something we're being hurt, we're being threatened.
Dr. Wood:
And so by the time we're finished, I can get the mind to reprocess that with you. And then it takes it in the same format as to what you ate for dinner last night. And then it just stops calling for the response because that wasn't threatening.
Christie:
Yeah. It's just neutral now. Yeah.
Dr. Wood:
And we do it in minutes. The mind is so brilliant. Like I said, I'm not really doing anything. I'm just guiding your mind to do the work and just taking you through the process. Like I use the broken leg analogy, right? You may go into your doctor and he reset your leg, but he's not healing your leg. He is just resetting your leg so it can heal. That's all I'm doing is getting your mind to reset so they can then start processing it.
Christie:
So let's say I've had 10 traumas in my life as an example. I haven't, but I mean, panels, do you have to do a four hour session for each of those traumas? Or can this process take care of all 10 at once?
Dr. Wood:
They can. It's really amazing. I generally do two or three in a four-hour session and I'll, I'll only really do two or three, four minutes, five minutes of the particular event and the mind will update it and we'll go through two or three of them once we've done that this process now starts. So it's almost like inserting in a new app or a new algorithm. And the mind then starts applying this new information to all of that data. And so we're able to, so even though they were things that we may not have even have talked about it, right, or even brought up the mind then starts at healing processes as well. So as an example, I had a lady who had really bad sexual abuses a child, and we worked on three different events.
Dr. Wood:
And as I finished the third one, she says, well, you know, sort of jokingly, she is going to be here with all night because I've got a lot of these. I said, what we don't need to do anymore. Let's just let your mind now to start the healing process. And it'll start to do that for you. She goes, but how does it do it if we never talked about it? And I said to you, your mind knows what it is. And at no point, did she even explain one word of what those three traumas were? I never had her say anything about that. We did them all visually and I have a couple of different ways, which is really very safe. You're not going to have to sit there and share intimate details about an event like that. I had no idea what happened to her.
Dr. Wood:
She just told me, and in general that it was abuse. Sexual abuse is a child, but I have no details of any of those events. And they all updated. And then I saw her about a month later at a store just by chance. And she came over to me and she says, I've got to share something with you. She says, I was feeling great that day. There was no question. Those three events had really updated. I could talk about them. I didn't feel the response to it. She's been, I'll be honest with you. I didn't believe you. When you told me my mind would clear all the others. She says, but I was at universal studios on the weekend and that was riding on an escalator. And I with my daughter and my husband. And that was looking over the railing.
Dr. Wood:
And my daughters said to me, mom, looking at what your doing. And she says, I never talked about my fear of Heights. We never discussed it. And it's gone. I don't have a fear of Heights. She was, I went up to the top of the escalator and looked over the railing at people walking underneath. She was, I couldn't do that before. And she says, and I didn't even know it was gone until my daughter pointed it out to me. That's how brilliant our minds are. They're designed to heal. Our bodies are designed to heal. All we have to do is get them back realignment.
Christie:
That's amazing. Now I know you take people through this process. One-on-one and you recently started an online class. So how does that work virtually?
Dr. Wood:
It's amazing. It's the same thing is almost like we just talked about it in the movies and I'm just taking you through and letting your mind absorb this information. So the online program is I do a zoom sessions, even if I can't do a one-on-one personally, that was the model that we built at all. And then I said, I really need to scale this because I can't see everybody. And I know how difficult it would be to train other people, to do what I do. And that's not conceited. That's just, there's something that I've learned over all these years is a way I speak, how I speak. All of that has come in. It would be hard to teach somebody that, so what I did is I took the program and put it into a video series that takes you through exactly the same thing as if you were just sitting with me and it works.
Dr. Wood:
And we've had tremendous success. We had a lady in New Zealand who went through it. We've had, you know, people from all over the world go through the online program and they, they loved it. They said that it was life changing for them. Now people said, well, what's better. One-on-one with you or the online, right? Well, it's the book and the movie, right? If you read the book and you went to see the movie, I'll never like the movie, it will never be as good as the book. Right? And so obviously one on one with me, it can be more intensive, but most people who are high functioning, they don't have to have that. So they can actually do it on their own. Now, if they, if they find that they have a tremendous amount of trauma or they may want to do a one on one, but if they, and even people like that have still gone through a great example is we had a, a gentleman who was very, very distressed in fact suicidal.
Dr. Wood:
And we didn't even really know to the extent of what he was dealing with until after he went through the online program. And then he told us, and he says, this has changed my life. So I would take you through exactly the same, same program. Now, if it didn't work for him on the online program, then he probably would've come in to see me. But that really has not happened very much at all. Most people get through the online program. We are also doing it in groups with a group of people with that, with just a somebody's supervising, taking them through it. And that works too.
Christie:
That's great. That's a great idea for your office or, or your mastermind to, we can all heal ourselves together. Like that's amazing. And, and no one needs to know any details.
Dr. Wood:
That's what I love about it. You know? So if you had a mastermind, I would come to that, take people through the whole program. Nobody had to share their trauma, but there's something that what I love about the groups, there's a, there's an energy about it because when you start watching people and they're transforming in it and going, Oh my gosh, I feel amazing, right? There's some such a great energy about that. And I love the groups and they work really, really well.
Christie:
This is brilliant. No, I have just a, just an out of the blue question, we didn't really talk about it, but you know, this idea of epigenetics does that, like, can we actually inherit, does this help us heal? Maybe some of the past traumas that we've inherited that we don't even know we have, and you can just talk about epigenetics, cause you're going to be the expert on this. Right.
Dr. Wood:
I believe that's possible. Right? There's no real true evidence of it. But you know, we obviously see there's a lot of things that have gone on where people talk about that. So I believe that it's possible. So if we are holding traumas from, you know, our ancestors, right, then I believe that that's possible to heal as well. So I think this is a very, very possible because trauma is just continually looping through the mind. And so if its come in from a different, you know, ancestors at some point for us, for example, we do know that mothers, right, who are having a child there having a child, right.
Dr. Wood:
That's gonna affect the, the baby in the womb. Right. So how far can that go back in that go back even further than that, I believe it's possible.
Christie:
Yeah. And we don't even know what kind of traumas we've even experienced in the womb. And if we still carry that around or the birth trauma and all of that, you know, there's yeah. There's, there's definitely some interesting research around that, but it sounds like, I mean, if the mind's pretty much awake from when we're born on, you know, and we don't have memory, have a lot of things, you know, this, this seems like it can really do wonders
Dr. Wood:
If we, you know, when you have a child, that child looks like you, right. Has got similar features has got similar DNA. Why not? Is, is it possible? Why would it not be possible to carry memory? To some degree, we were very, very smart, advanced beans. So that may actually be possible. So even, even the animal world ride through generations, I have learned to adapt to their environment. And what is that adoptation is that coming from coded DNA, right? Memory may be coded DNA so that I believe is, is very possible. And I know I had one particular was just funny cause I just talked to her again.
Dr. Wood:
The last week she came through our program a few years ago and she was pregnant and her mom was so concerned about her because she was going through a very, very bad time, a lot of a personal problems she was dealing with. And she was very worried about the baby. And so when she came in and we started going through the program, she said to me, as we were getting into the, getting these events updated, she said to me, she says, give me your hand. And I put my hand out and she put it on her stomach and she says, feel this, the baby was kicking like crazy. She says, I have hardly ever felt this baby kick. And now it feels like it's in the middle of a soccer game.
Dr. Wood:
It's kicking me so hard. The baby was loving the way she was feeling better. So it was definitely feeling that it was funny. Cause I just talked to her again last week about it. I said to remember that she goes, that was an incredible experience.
Christie:
That's amazing. And it's so beautiful too. 'cause you know, this is definitely something that's life changing, not just for ourselves, but for everybody we come in contact with because our relationships will transform if we are not reliving these traumas and these triggers when we're were, you know, speaking with our loved ones, then anything's possible. I mean, it's, it's like we just can strengthen our relationships with everyone around us. And and definitely I can see businesses growing. I mean, can you talk a little bit about some of the ROI that you've seen in businesses?
Christie:
'cause the entrepreneurs or the teams took this on?
Dr. Wood:
Sure. One particular company I came in to work with. They had a number of their agents. This was a real estate company and the lady who was their number one agent, she was already, she was a star already. But then after she went through the program, she was one of the things that she said was, I didn't feel like I was authentic. I really wanted to be more authentic. And she says, but I was afraid to, because if I let my guard down, right, I'm a top producing agent maybe that provides a weakness or vulnerability. Right. You know, even though that there in the same company and they're competing against each other to some degree, right. Is there independent entrepreneurs? Right.
Dr. Wood:
So she never felt safe letting their guard down. Once she did that, her sales tripled right now, comp that's a combination of some of the market, but it wasn't all market. Cause not everybody did that. And then we had another lady, again, same kind of thing. No big, big T trauma. But when I first sat down with her, this is the same company she said to me, she goes, is, is this all confidential? You're not going to share any of this with, you know, my boss. I said, no, of course not. I said why? And she is, well, I'm going to probably be leaving the company. And they said, really? Why is that? And she says, well, she is, I just don't fit in here. She says, I don't really feel like I'm that well-liked.
Dr. Wood:
And I I'd already known the whole story of some of these people. Cause the guy who owned the company was telling me about some of the shoes. They loved her. So she was not feeling that she was feeling like her job was actually on the line. Then she was probably going to get fired anyway. So she says, you know, I'm looking for other opportunities. One of the things that happened, one of her traumas, and again, this is this big T trauma. Most people would say no, but when she was 16, all her friends right. Were on the cheerleading team and she got caught from the team. And as she started to tell me, the story is she is sobbing. I mean, this was a major event to her because now all our work.
Dr. Wood:
And so in her mind that I started to ask or right, and she'd been in to for different jobs. And the last five years, I believe that what she was doing is she was quitting before she got caught. And in her mind she was going to get caught. Even though that was not true, that they went through this program now five years ago, she still with the company and she is doing really well. So those are the kinds of things like with relationships. We were just talking about with a bit, that's a combination of relationship and Business all of a sudden she felt safe there. And because she wasn't feeling unsafe, she was willing to stay.
Dr. Wood:
And, but you had to get through the event that created it. Did she know that? Absolutely not. She would not have made that.
Christie:
Yeah. How come you do not like your thinking about the cheerleading you right in the middle of your career. Like there it's just so far back in the recesses of your mind. So
Dr. Wood:
I had another lady, same thing again. And I, and I talked about it cause of the big T traumas, easy to figure out like what's going on? Why people are there?
Christie:
Well, it's obvious. It's like a, there was a big thing. Yeah.
Dr. Wood:
Yeah. But this one lady, very lovely. In fact, she says, you know, I really don't think I've had any trauma. She is, I can't really come up with anything. And I said, okay, that's okay. This is, can you come up with a, a time that maybe you felt bad, right? Maybe somebody said something to you or something happens. She is she's and she's really struggling with it. And then she says, okay, well I got something. She goes, she was, I was in church with my grandmother and my, and my cousins and siblings. And I see the tears starting to come. And she says, and I was talking and then the tears are starting to come. And she says, and my grandmother took the hairbrush and she hit me on the head and said, don't talk in church.
Dr. Wood:
And she says, I just realized I lost my voice that day. She goes, you know what? I've never stood up for myself. She goes, I, the ability to speak. And that was like an epiphany for her yet. Had you asked her before, until we got her into that very relaxed state that her mind could now start the process. That event may not have come up with her. And then that was life changing for her. She's like, I really need to stand up for myself. I just take whatever anybody throws at me. I just take it. And she goes, but I don't want to be like that. You know, same thing with our, our lady who tripled her sales, she says, I want to be able to be vulnerable.
Dr. Wood:
I want to be able to say how I'm feeling without fear. Those are all the things that are holding us back. And again, this is why we call it performance related because both of those people were already successful by any stretch of the imagination. There is nothing wrong with their performance up to this point, right? If you looked at it from the outside, right, right. But they still have another gear. We all have another gear. How do you get to that next gear? Eliminate the things interfering with getting to that next gear. I work with athletes a lot and we see athletes performances go up, right? Why not? Because they trained any differently, but because their mind got centered, got back into balance and that allowed them to stay present in, in the moment.
Dr. Wood:
And if you read all of the self-help books, they will tell you, be present, be in the moment. But our minds don't naturally work like that. There is survival based. And so they're continuing to filter through our environment and relating it to our previous environments.
Christie:
Yeah. Yeah. I mean, there's, there's a saying that we overestimate what we can do on a year, but we underestimate what we can do on a lifetime. And I think that this is probably why
Dr. Wood:
It's exactly. Yup.
Christie:
Yeah. Well, this has been a, a, an absolute pleasure to have you on the show today. And we'll put some links in the show notes so people can find you, but tell, just tell us real briefly how people can learn more about your programs. And then after that, why don't you go ahead and end us on a final nugget of wisdom, a final piece of information or inspiration that you'd like to leave us with.
Dr. Wood:
Okay, perfect. So I do believe, I think they were saying that they would put some stuff in the show notes. I think you have some stuff in the show notes. Our website is the Inspired Performance Institute dot com. If you go there and you'll see a lot of testimonials, we have so many great testimonials of people who have seen life changing experiences. You know, whether there are business people, there are athletes or the people of veterans, people suffering from a major teen kind of a trauma. This has been, you know, a life changing experience. So I'd love for you to watch some of those. And I'm sure there's something in there that people could relate to. Or, Oh, that sounds like me or that like something I've experienced or my wife or my husband or my child has experienced.
Dr. Wood:
So we'd love to do that. And the, the, the real, I guess, wisdom that I like to share His is, like I said, I said it a little bit earlier, but it's so powerful that there's nothing wrong with anybody everybody's mind has been affected by these events and experiences in your life. And if you've done things in your life that maybe you weren't at your best, what I say is as if you're mind is filled train through your own personal set of experiences, atmosphere, conditions, you couldn't have done it any the other way. Because if you filter through those, your mind, if we have a filter, we have more than the filter.
Dr. Wood:
All right. And we pour water through the filter. The water is going to come out and muddy. What was wrong with the water? There is nothing ever run with the water. It just got filtered through the mud. So the key is to get the filter cleared out so they can filter right through, right. And stay there. Those are your thoughts.