Today I'm speaking with Abbie Fish about how she recovered after her Olympic Swim dreams were crushed, and found her true purpose and calling. She turned her passion into a business, and created a new category in her industry to boot!
In the episode you'll hear:
Abbie's personal journey of dealing with the tragedy that thwarted her Olympic dreams
How you can find balance in life, despite being a super achiever
Why the saying "quitters never win and winners never quit" keeps people stuck
How to know when it's time to throw in the towel and reinvent yourself
The weekly habits and pillars that have transformed her life
How she created her own category in her industry and uses innovation in her business
If you're inspired by this episode, I'd love to hear your biggest Aha! moments. Take a screenshot of you listening on your device and post it to your Instagram Stories and tag me, @christieturley!
LINKS:
Abbie's Website, Instagram, Facebook & Twitter
Connect with Christie on Instagram, Facebook, Twitter and LinkedIn.
Meditation Apps: SyncTuition, Think Up, Relax Melodies, Insight Timer
Get 20% off Epic Matcha's Organic Matcha and the Morning Ritual Challenge with Coupon Code: MINDMUSE

Christie Turley guides visionary leaders to reconnect with their higher genius, so they can improve decision-making and deliver greater profits, influence and impact. She is the author of the book, The Intuition-Led Business, which offers a framework on unlocking the intuitive and subconscious minds, and she is founder of Conscious State University, an online learning platform that teaches leaders and their teams how to make better decisions using science-backed methods. A dynamic speaker, she has shared the stage with many New York Times bestselling authors and is the host of The Higher Genius Podcast. She lives in the southwestern United States with her husband and their two daughters.
Let's Work Together
See What That Looks Like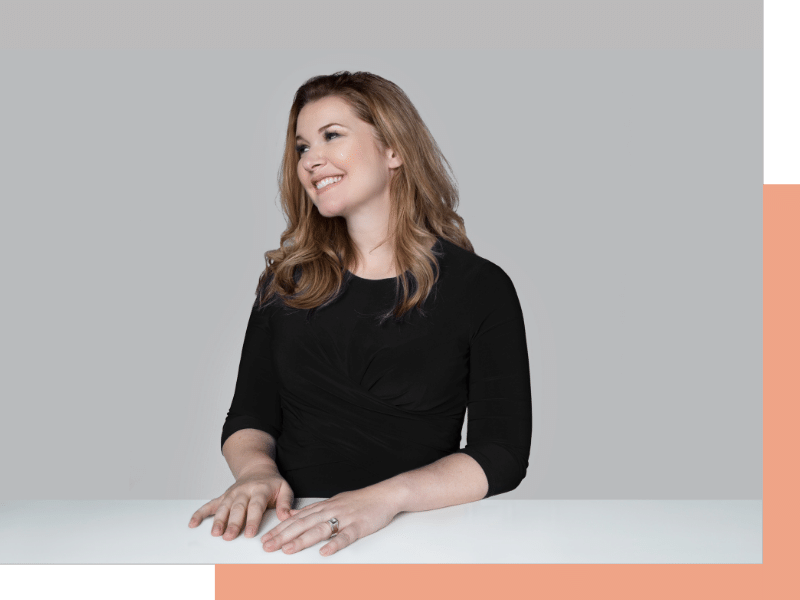 Transcript:
Christie:
Hello and welcome to the mind muse Podcast, I'm Your host Christie Turley. And today I have the pleasure of interviewing Abby Fish and Abby has been a competitive swimmer for most of her life. And she now coaches swimmers online a a hundred percent online. Sometimes she goes in person, but it is such a fascinating thing, how she has integrated this innovative technology to be able to take measurements of her, of her students, and then coach them on how to improve their techniques. And today I hope as entrepreneurs and business owners, we can listen to this, her story's that she, she tells me and be able to listen to it almost as if it's a metaphor for business and for life, because there's a lot that we can learn from her.
Christie:
And anyway, I'm super excited to dive in. Alright, Abby, welcome to the show.
Abbie:
Thank you very much for having me. Yeah.
Christie:
So Abby, tell us a little bit about how you got started in your business.
Abbie:
Yeah, so I own a swimming coaching company. I've Swim my whole life. I am I'm 29, but I've been swimming since I was four years old. So it's been a 25 year career and yeah, absolutely love the sport of swimming and never really knew that I would end up like owning a coaching company, but just because swimming has always been my passion, I kind of have a sense that I would be somehow involved in the swimming world. And when I was in the profession, basically retired from my own swimming career and into the professional world. So when I was in college, I Swim in college. I was actually thinking about going in physical therapy school. Ah, I really enjoyed a couple of people that I worked with, which has some extraneous swimming injuries that I had through my career.
Abbie:
And I wanted to help other swimmers swim faster and coinciding with working on a physical therapy clinic and studying exercise science. I decided that I should maybe start part-time coaching and very quickly realized that my love for the sport was still there in the burning passion was still inside of me, but this time it was on the other side of the pool deck versus being the swimmer that in the water. So instead of going to physical therapy school, I got to swim coaching job a little bit against, well, my parents, I really thought I should be doing. And it's turned into a lot of different jobs and ended up I'm in this past may I started my own business based out of Louisville, Kentucky.
Abbie:
And I basically worked with swimmers all around the world and I travel a lot and I basically helped swimmers through technique instruction, get faster. And it's, it's wild to think that it's it's my job, but I, I really do. I love every day when I go to work.
Christie:
That's awesome. So many people would kill to do their passion for their, for their business. So people are already there, but that's great. And what I find so fascinating about what you do is that you have the Swim coaching Business, but it's a a hundred percent virtual. It was a little bit about that. How do you even do that? Yeah,
Abbie:
Yeah, yeah. So I actually started in a really, really traditional coaching capacity. I had an assistant coaching jobs. I worked at Athens Bulldog's swim club at Lakeside Swim team, Nashville, the aquatic club, but this kind of like breed into a very nontraditional role happen. When I worked at the Olympic training center in Colorado Springs, I did that right after I graduated grad school. And I basically worked in their high performance department, which was specifically subset it for our national team athletes to do international team athletes. Basically anyone who USA swimming identified might make the next Olympic team in my mentor was a biomechanist. A he's still there.
Abbie:
He's a very world renowned a and he basically took me under his wing and was like, this is what I do. This is how I think of the sport. This is my role. And I was like, this is crazy. This is so interesting. Like you're a coach for your, a very niche coach. You have a place and you have a role, but it's not like your, you know, always coaching swimmer's on a daily basis, you know, up and down on the pool kind of thing. You're, you're more, a little bit hands-off. And so when I finished working there, I kind of set in the back of my brain that I wanted to figure out how to do that. But with not necessarily having, you know, a certain country as my platform, I wanted to be able to be available for anybody around the world on the technology allows you to do that.
Abbie:
So I went through some traditional jobs with a little bit non-traditional components and eventually I kinda morphed into a role where I was 50% in person, but 50% online. And so I was coaching people from a far, but then also we're working on a day to day basis with swimmer's in Florida. A and that was my first broach into what it's like to actually work online and how you would do it and what the marketing requires and how you'd set things up. And yeah, from that, I was like, you know what? I think we can try to be 100% virtual. Mmm. And that's what I did. I, I coach and a sports performance company for three years and built that up. And it was a sports performance company for a bunch of different sports.
Abbie:
And then most recently in may, I decided, well, you know what? Swimming really has always been my passion. I want to just work with swimmers. And so when I started my own business and yeah, it's just strictly through the internet through Skype, through a video analysis and just having communication with people.
Christie:
So you actually have the technology to track body movements and the water and critique people's form. And I mean, tell us a little bit about that. That is so innovative.
Abbie:
Yeah. So the what's actually really interesting is when you look at swimming as a sport compared to other on land sports, the technology for swimming, just because of the water is a further behind. But with that being said, because technology is progressing, there are still stuck out there to be able to do exactly what we're saying. And so with my business, I partnered with the Canadian company that's called Trenton where, and basically what I'm trying to wear is a very small wearable tracker that swimmers wear under their cap on the back of their head. It has a bunch of different ways to measure different angles and movements and pressure and dynamics that it actually identifies what stroke a swimmer is, swimming, what speed they're swimming at, how efficient they're actually swimming at that speed.
Abbie:
And it gives you this overall picture of what a swimmer is actually doing, even if you're not standing there. And so your swimmers can use it on a daily basis, they can use it in every other day of they want you to do, but they have an app that tracks the swimmers over time and you can do comparative analysis and all these other things to really see where they're at. So it's, I'm thankful for companies like that because companies like that allow me to then come in with the coaching and put more of the artistic side to interpret the data and say, Hey, you're doing this really well. Or yesterday on this 200 a day, it didn't look so great. So let's talk about it, let's understand it and understand why
Christie:
That's amazing. It truly is amazing how far technology has come. Like who would of thought that you could have a virtual swing coach in your cap? Yeah. As far as mean, you know, however many thousands of miles away, someone can look at that data and say, you know, and this is how you could change or tweak how you're doing things. It's amazing. So very cool. So, you know, obviously your, a very elite athlete, you know, before starting in coaching, you try it out for the Olympics. Mmm. What are some of the, the mindset or the habits that you've taken from being this very, very top athlete and running and starting in business?
Abbie:
Yeah. So I think sports in general, teach people a lot of great things. As far as like time management is concerned, or even like teamwork, making sure that you set schedules and routines living for me, some of the biggest things that I've taken away is I'm a very tight Bay person. I feel like I'm fairly organized, like a lot of good planner and dates and times that's how I, how I work. And that's all of that stuff has kind of directly transferred from coaching and practice schedules and meet schedules too, like a business and running a business and working with people and having a network and, you know, getting yourself out there and kind of fostering new relationships. So sports, I feel like set me up well, to be able to, you know, build out my network and build out of business, but also kind of keep within my personality traits.
Abbie:
I do think its kind of ironic running a startup business when someone who likes to be very structured is the person doing it. But there's always new things and yangs and people will have strengths and weaknesses. And that's what the other company that I worked for. M my other partner, he was a very like tight baby and we kind of balance each other out Super well in that regard with getting things done. So I'm, I'm currently building out my small team and I have a great group of people that bring in, you know, kind of their other strengths and weaknesses to a that we're all somehow sports affiliated because I think if you play sports, you just naturally attain a lot of different qualities and traits to bring it along with you. But yeah, it's turning into a very cohesive group, which is great.
Christie:
That's awesome. So Abby, what other habits have you brought over from being an athlete to being a business owner and in a, in an entrepreneur or what new habits have you adopted? Yeah,
Abbie:
So I think one of the main things that's transferred directly over is having goals and goal setting a goal setting was huge for me, it was swimming. Obviously the, the, the biggest goal of mine was to make the Olympic team, but that was kind of the long-term end all goal. And then there was a little mini more short term goals, but I always thought of it as a ladder, So steps that I needed to check off in order to be able to get to that final, final goal. So that's definitely been something with the business that Stripe that directly translate it over and has been super helpful. It's funny to me because like sports, I do think teach people how to goal set M but also now being, you know, in the world with people that may never have grown up doing sports or the, you know, they were more musical or artistic.
Abbie:
I never really knew that you sometimes you had to be taught that in order to know it I'm just because it's something I've always known. So I think for me getting out of the swimming world in a sense, and working with people of all different personalities and strengths and weaknesses, as I was saying has been very eye-opening to understand more of how everybody else operates in. I was around a lot of people that operate it a lot like me. And so being out of the swim team and going out into like the real business world, not everyone does that. So one of the, one of the other things that it was something that I have adopted that's been new, has been staying in the present because I think a lot of times with swimming, we were always kind of more future focused.
Abbie:
And with those goals in mind, you were a very, like always thinking about tomorrow are the next step to the next meet in it. It never really leaves your brain. And so there's like a, that was actually a high amount of mental health in the swimming world now. And the news that people were just talking about with the swimmers, because we spend so much time with your head under water, and you're so much involved in your own thoughts that a lot of times they don't know how to kind of facilitate good conversations and converse and be healthy even during this quarter after the sport. So one of the main things that I've had to do with myself is a bit more mindful. And so I've adopted some yoga practices.
Abbie:
There's been a lot of introspection. I've done. I do, you know, daily journaling and I do a morning meditation every morning to kind of put myself more so in the present. I mean, obviously I want to work towards my goals and I want to make sure that I'm moving forward and making progress. But sometimes that progress is not as analytical as it was from the pool. And sometimes you can't see it. And that is something that I have had to slowly over time become more okay with, because I'm just not used to it. So those practices have helped me to just stay calm and be able to work under pressure. Almost I could argue better than when I was not doing them and I was swimming and I kinda thought I had everything under control.
Christie:
So I mean, you kind of hinted at it, but what other, like, what other benefits have you seen? Like, it sounds like your swimming has improved since, you know, starting meditation and journaling and things like that. But I mean, talk, can you talk a little bit more about that transformation that you've seen and, and like tangible results?
Abbie:
Yeah. I, well, I feel like I'm actually way more aware. So that's the first big kind of revolution in it, I guess for someone, if I were to listen to this podcast and I was me, you know, 10 years ago, I would have been like, well, I'm aware, like what is she talking about? But it's more of like of a general, self-awareness kind of like a body scan, a mental scan where you are just way more in tune with yourself than you at the moment ever really thought you could be. And so that has been super helpful. There's definitely things that I know that I need to do as far as like, you know, from general muscle stretches to make my body feel good to how I eat, which is just way more in line with an overall feeling healthier kind of overarching like umbrella.
Abbie:
A like for example, when I was swimming, I, you know, cared about my nutrition. I didn't eat candy. I kinda, you know, did all of the things that they said you shouldn't do, but there was never really in a comprehension of Why. And now I understand the why's and I also look at, you know, my relationship with, you know, food and sleep as helping me feel better and be at my healthiest versions of myself, not for, you know, a certain outcome or for this or for that, or because I should or shouldn't do it. It's more like, you know, if for some reason I eat ice cream, I'm lactose intolerant that doesn't make my stomach feel very good. But when I was swimming, I didn't even have the awareness that I was lactose intolerant.
Abbie:
So I had ice-cream. And so it's, it's been more just opening up the ability to be more mindful with myself because of these practices that I didn't even know that that was it to be quite honest possible.
Christie:
Yeah. I'm kind of envisioning you as like this, like before this awareness, you're just like everybody else. And then after this awareness, its kind of like your super human, like x-ray vision, like, like you can just totally like do a body scan or like feel how different foods or even probably different people feel energetically to you and how it affects you. Everything kind of seems like it's an HD as opposed to maybe a black and white before. Is that, is that kind of a good analogy or would you make any changes to that?
Abbie:
No, I think that it makes a lot of sense. I definitely feel like I'm just way more in tune with my, my internal self in my external self that its helped me, you know, to be just a better, a better version of me. So that way I'm just a more efficient and, and I think before there was always results and reasons on why I was doing things so was very externally motivated to achieve things. Whereas now I'm trying to be, you know, internally motivated and stay in tune as much as I can because obviously things come up and down and you know, life happens, but it it's just allowed me to kind of have a reset in a moment and to understand more of my why's and that my whys don't necessarily have to be, you know, achievable accomplishments that everybody sees, you know, a lot of this stuff that we're talking about, you know, you may not see it even if you are in my network, but it's something that I know has happened and I have that extra revision as you were saying now that I didn't have before.
Christie:
Yeah. That's really cool. And, and it's important to me to give yourself when's for those, even though they are not like visible results that other people are cheering you on for. I mean, how does that really plan? I mean, you you've been at this athlete swimming as an individual and a team sport and I mean, how much do you have to keep yourself motivated and how do you keep yourself motivated?
Abbie:
Yeah. Yeah. So one thing that I've definitely been aware of is that I'm, I was and have been very externally motivated and I was always just wanting to achieve things, you know, whether it be a certain status or this, that, and the other. And now because I've kind of and shifted my viewpoint inwards was actually one of the main things that it can get very frustrating to me is that sometimes, you know, I see my progress or someone, you know, may see my progress, but I don't always see it over time. And for someone like me that can get frustrating. So one of the things that I do do is make sure I journal and kind of keep track of things and take notes and kind of know where I am versus going, you know, weeks or months.
Abbie:
It just kind of being, you know, aware of, but not necessarily having some sort of ability to look back and say like on this date I was feeling X, Y. And so that's been, that's been super helpful and I do see a therapist. I go once a week, who is, she's awesome, she's a counselor. And she just helps me kind of sort through more of my internal feelings and thoughts. And she's also a great kind of like a metronome that's consistent in my life. So she'll bring up things as well to kinda make sure that I'm on my own path, but I think it's kind of one of those double-edged swords, if your super highly driven, you can also be one of those people, that's the first to be so frustrated. And so its kind of good to have those people that are in your life that are standing stand tall pillars and that will be they're, you know, no matter what's happening or what you're thinking, what you think is happening.
Christie:
Yeah. I love that. I mean it for type a or a super achievers, we can tend to be very externally motivated. In fact, I would say, I mean I heard a stat once. I don't know how accurate it is, you know how stats go, but like 80% of people are extrinsically motivated and only 20% are intrinsically motivated and yeah. You know, achievers would definitely fall into that extrinsic look for the most part because they're motivated by that trophy or by that money or by growing their business or seeing the impact.
Christie:
But sometimes like you said, you can't, you can't see that because it's like, you've seen yourself in the mirror every day. You don't notice you're getting older as much as like if you were to run into your high school buddy from, you know, 10, 20, 30 years ago, they'd be like, wow, you've aged. They want to say it out loud. But yeah, it is. That's such a good practice to be writing in your journal and noticing your, your window, but also, you know, the challenges that you can see how far you've progressed, that's super important. And it's definitely like a difficult habit to start and to stick with. But when you know how you operate and how you're wired and how this is like a gift to your future self, it can help you stick with it.
Christie:
That was really, really cool. And when you mentioned meditation, do you have any favorite meditation apps that you use or do you do a guided or do you do it like, like self guided?
Abbie:
Yeah, I do a little bit of both. I use the app insight timer if I'm going to use in Listen too, like a guided meditation and sometimes I'll do kind of a combination like of God and, and self, even on a given day like this morning, I listened to a 10 minute guided meditation that kind of, you know, sits me, calms me down, gives me some things to think about. And then from there I may go into like five or 10 minutes with my own kind of self-control thinking about my breathing. So it, it varies. I know it's some people prefer maybe a non guided ourself. I, I kind of do well with having something set the tone when they do better with something set the tone and then from there kind of get into the right mindset.
Abbie:
But the goal is to just meditate. Like basically as soon as I get up, I beditate for about 20 minutes and yeah, it just kind of sets my day is set the intention to make sure that I'm aware of what I need to get done a and give myself that time to make sure that I have the ability to do that in the morning. And yeah, it does get hard. I travel a lot for work, but one of the things that's been interesting since I've kind of implemented meditation into my daily morning routine is taking that no matter where I am. So it's kind of like once again saying like, you know, the therapist's is kinda that stint, so a weekly pillar, but the meditation daily is also like another pillar that I have in my life that it doesn't matter if I'm sitting at my house, I am on a travel trip, you know, to California or am over in Europe, working with national team athletes.
Abbie:
Like the person that wakes up, you know, it was still the person that's there. And it just allows me to kind of like recalibrate myself and get ready no matter what externally is moving around me. And that for me has been super great to see the consistency that you have just cause I do like routines and I do like consistency, even though my external is moving out a pretty fast rate.
Christie:
Yeah. That's great. Well, I want to dive a little into when you decided to retire early from the sport of swimming. Now, the reason why I want to get into this is because I think that as entrepreneurs and CEOs, whether it's in life or business, there's always this point where everything is going great. And then all of a sudden it's not, and you've got to make tough choices or maybe the choice gets made for you and how, how you cope with that, you know? And how do you get through the other side and how do you reinvent yourself?
Christie:
So I want, I want you to talk a little bit about that experience that you had about retiring early.
Abbie:
Yeah. So I think you hit a lot of nails on the head with that whole kind of process for me. I never thought I would have retired early. I kind of have never thought I would have made the Olympic team. There was a lot of things that when you're riding those highs, are you having those highs happen? You're kind of in this cloud, you know, not like a LA LA land, but it's, it's a world where the reality of sometimes life can really show in its light through. And then when it does, even if it's nothing like, you know, kind of earth shattering like a retirement, like we were talking about, it can feel like that. So, so for me it was swimming.
Abbie:
I was, I got really fast when I was very young. I thought I was a very mature at this time time. And I had mentally could handle kind of like, you know, increase in awareness of people, knowing who I was plus the social media and all these other things that I was like, I got it. You know, mom and dad, I'm fine. I'm this I'm that. But slowly that pressure over time, it was kind of like a weight that got heavier on my back. And so when I got to college, I was at a point where I was really ready for a change in environment. And I was very excited to be swimming or as some of the university of Georgia and as a division one school they'd won. They compete for the national title every year.
Abbie:
So it was all in all kind of like the great setup for hopefully the Olympic team she had met. And yeah, I, I slowly over time over those four years, just my, my, my mental mindset like degraded and it degraded, even though I had that itch, the acknowledgement in knowing that like something wasn't quite right. I just really wasn't. I, my ego almost got in the way from a knitting, the fact that like I knew that something was going to happen. I just didn't really know when. And so a couple of things transpired with just some logistical stuff on the team. One year I qualified for our NCAA team, which is the big national teams title, a swim meet in.
Abbie:
We had actually over-qualified for people in our team, which is a great problem to have when you're the coach for the team, but someone had to be left behind. And once again, I never thought that person was going to be me. And that was the one that received the phone call. And that to me at that moment was a pretty earth shattering feeling just because you're, you know, worked so hard and he worked so long and I was actually packed. I had just finished packing my suitcase and we were leaving in the next morning and getting that call was pretty much like, well, what did I do all this work for? So it kind of brought me down in, it brought me to Mmm. Kind of my knee's in a sense where I had to really reevaluate and understand, you know, what my love and passion for swimming really was because I think over time that wasn't really what was highlighting, why I liked swimming.
Abbie:
A lot of other things was, and yeah, I ended up going through, you're a pretty dark year after that. And then my junior year, I ended up back in shape. I got my head back on my shoulders as a sports psychologist. So I was really happy with the improvements I was making. I ended up making that team again, but this one was out of my control and I ended up getting appendicitis a couple of days before we left for that meet. And so my appendix ended up bursting and I was in the hospital and I remember my same coach coming in in basically saying like, you know, a kid, we got to make a decision. Do you think you could swim? And you know what, my stomach being descended in my appendix or just being taken out and like, of course not.
Abbie:
But thank you for letting me say that. And yeah. So after that, I, once again, kind of was thrown back down and this time I was thrown back down with different reasons and I really wasn't in a place where I felt like I could continue to give the team what it deserved. I didn't really feel worth it. I kind of, you know, all this stuff had raft up my self-worth and my meaning and what I brought to really living was involves with my swimming accomplishments, which was all kind of like twisted and warped. And yeah, I ended up just saying that I needed to be done. And at that time, the person that said that is a very different person than I am now, I was a much more negative place.
Abbie:
And the ironic part of all of it is the coaching aspect. When you're starting to coach is actually kind of what pulled me out of it. I was very upset with my swimming career. I was very upset just with life in general. And, you know, I learned a lot about uncontrollables in a very quick sense. And yeah, one of my friends was like, well, you know, you should maybe try coaching, you know, we're we got this part-time job you're in grad school, you know, maybe give it a chance. And I was like, no way, no, no way. And then slowly over time, I started coming once a week, twice a week, three times a week. And I was watching these young, a little eight, nine ten-year-olds flying in to the swimming pool with their goggles already on, you know, they have like mesh bags that are down to their ankles and they are just so excited to be at Swim practice that I realized like my love and my passion, all this stuff for the sport had kind of gotten like convoluted through all these other things, but it was still there and it was still burning.
Abbie:
And so yeah, this transformation in my attitude and just even this transformation of understanding that my career, yes, didn't happen the way that I wanted it to, but I actually don't think of my career ended any other way that I would end up doing what I'm doing now. So there's, there is always a silver lining to everything it's just sometimes in those moments when, you know, things come crashing down or you really don't know what's happening or why it's happening, you may not know for a while, but there's, there's kind of always a reason to that.
Christie:
Yeah, totally true. And making that decision to throw in the towel, you know, is, is hard because we are always taught, you know, never give up, you know, that's what society tells us. And, and when, when life throws a bunch of punches and in your, you've got to make that decision, like, okay, his life trying to teach me something in his life, trying to tell me, Hey, it's time to move on and reinvent myself or become something new or is it like, you know, just good old adversity in my way. And I need to battle through it. And yeah, it's, hindsight's always 2020, so you're, you're super young.
Christie:
You're 29 and I'm, and you know, and maybe enough time has passed. I'm not sure, you know, you tell me, but like what, how do you think this is really transformed your life? I mean, obviously you're a coach, you're in a business, probably you wouldn't be doing that otherwise, but like more on an internal level or, and, and you can talk about external to, but like, how has this really shifted your, your mindset, your attitude, just like your, your soul, your purpose, your passion, like how has this experience, this retiring early really shaped, shaped your life?
Abbie:
Yeah, well, definitely M there's a connotation of throwing in the towel and giving up in sports, you know, that there's always a negative correlation to that. So for someone who always believed that it was really hard for me to understand that doing that was a good thing. And it took me quite a while to understand that, you know, it's not giving up, it's moving forward. And for me at that time, it's almost like if I looked at my swimming career, it's still hard. Like, it's not something that I would say, you know, if we did this Podcast, maybe six, seven years ago, I probably would try to like skirt around a subject that I retired early because it, it was something I was ashamed about M but now it's like, I looked at my swimming career.
Abbie:
I look at all the opportunities, even within my coaching career that I've gotten, just because I swam at a division one college that was great, that they all kind of make more sense. So like slowly over time, it's become less of a, a negative thing. And more of me understanding that was, that was me choosing me in that moment. And for someone who's always externally, How had been always externally motivated, it's hard to reach that internal reflection and understand where your internal clock is in, where it's pointing and where that compass was pointing. But when I had the conversation with my coach about retiring, he gave me the option. He said, you know, a kid I have recruited you.
Abbie:
You've got a lot of talent. You have one more year left. He's like, but I need you to be 110% every day. Can you be 110% every day? And me flipping into my own brain was like, could I, and the automatic answer to kind of have that internal voice that we all have was screaming, no M and whether that was super emotional or not, that was the answer. And so at that moment, I was like, I can, like, I'm, I'm maybe hovering at 30%. So that's, what's been really interesting as far as like the mindfulness and even just becoming more internally aware of where I'm at is, has been the big transformation for me to just make sure that I'm staying in line with what the inside of me is saying, because sports does do tell you to continue and push through, and you're going to deal with adversity and that's okay.
Abbie:
And it's the triumphs over tragedies, you know, kind of big news articles that we read that people think that you should just keep grinding. And obviously you need to grind in some senses to be successful, but there's also a time and place to say, Hey, like this isn't working, let me try something else. And so that was a, a huge learning curve for me to understand that it doesn't necessarily have to be negative. You know, it's kind of how you look at it. And with that, I would say to that for like the soul and the life purpose and the mission, like, I do feel like a lot of what I dealt with in college, and then even post college, when, you know, personal dynamics and family dynamics, I learned a lot of things about life in a very short period of time.
Abbie:
Whereas before, you know, all I really thought about with swimming and swimming, what well, and so my life was good, but, you know, as your parents get older and grandparents get older, things happen and life happens. And I just never really dealt with any of that stuff. And so I feel like getting out of swimming has kind of allowed me to grow as a person, way more than I was when I was going to a pool every day. And pretty much only really thinking about that. And so it's, it's been good and it's given me moments to reflect and figure out that like my, my life mission in what I've always enjoyed. One of the main things I loved about swimming was I was on a team.
Abbie:
I was with people that we're really wanting to achieve my goals. And I also could help other people achieve their goals. And a lot of my greatest swimming memories are not swimming memories of my own swimming. They actually swimming memories of watching some of my best friends Swim, which at the time I was like, you know, maybe aware of it, but very in a very, my, my Newt small scale. And now with coaching, it makes so much sense because its like, well, that's why you love coaching. Abby is because you actually love helping others get faster even when you were on the team. So I think just having the ability to step back and kind of get some perspective has allowed me to just know more about myself and understand like where I want my life work to take me and like what kind of person I want to be and how I want to treat others and you know what I w I really want to do with my life.
Christie:
Yeah. That's so good. Yeah. And I, I mean, I want to share a little bit too, like from my own life, because so relate to this. I, I also have been an athlete. I'm not the extent that you did. I didn't move past high school, but I was on a state team and I learned a lot of the same things. And I would consider myself very much a super Achiever straight. A's like all of that through school. And, and I also was very extrinsically motivated. And whenever someone would tell me, you know, you, you know, you need to meditate or something, you need it.
Christie:
I think you would benefit from yoga. You know, like, well, meaning friends and I'm like no time for that. Yeah. You know, and life has a funny way of if, if, if you're not a willing to do things, sometimes that Are for your best interests up, sometimes life, the universe can, can actually compel you to, to, to do what is best for you. And in my case, it was like really learning how to slow down and to really take my focus off of the external off of the, you know, so, you know, strive for more money, more and more things to fill my house faster cars, more recognition, you know, achievement, achievement, achievement.
Christie:
And when it, you know, my husband and I had had, this is a few years ago, we had been married at the time for, I would say six, seven years. And we really thought, Hey, maybe this is the time to start having children. And, well, that was the one thing that for some reason I couldn't accomplish, I couldn't achieve, I had no control over it. We, we went through after that seven years of infertility struggles, trying everything from Western medicine to then starting to dabble in Eastern philosophies and acupuncture.
Christie:
And that's when I finally came full circle on it, it was like, okay, meditation, yoga, or might be something to this. Yeah. And so, you know, that, that whole experience really taught me to slow down. And eventually we did. We, we, we were successful. We did IVF and you have two beautiful girls. And it also, I also gave birth to another Business, so to speak, you know, I've always had my marketing consultant consulting business, but I really wanted to create something that I was a really, really passionate about.
Christie:
And so we started a big macho, which has an organic macho company. We export out of Japan and also China. And I really wanted to share, you know, some of these philosophies that I've learned about meditating and the magic of morning rituals and things like that. And so I just want to really confirm and validate, you know, your experience as well. I mean, I've had other experiences like where, you know, life just tells you, you kinda get a real lines, you know, you're out of alignment a little bit here and lets kind of move you more on to this course.
Christie:
Right. And, and 'cause, you know, this life, you know, depending on your beliefs, it's, it's all about, you know, progression and all about, you know, becoming a better person and, and especially people listening to this podcast for all about personal growth. I mean that, that is sure to resonate. And, and sometimes we make the change ourselves and sometimes we're forced to look at that change and you know, this is, this is the cycle of life. It's like, you've got, you know, spring, summer, fall winter. And I'm, you know, winter is like that death cycle, something coming to a close and then after winter is, is spring something new coming up and becoming something new again.
Christie:
And so, yeah, I just, I want to know, I'm just really acknowledged you and your experience of, you know, going through that, you know, something you were super, super passionate about, you're still able to do swimming. It's just an, a different way. It probably in a way where you can have more of a ripple effect because you're influencing other people and there I go with a pun. So speaking of what your last name is, Fish, I can help. I can help, but notice the, the funny sense of humor of the universe has about sometimes we end up with a guy names, but I could go with a, what are our passionate it is and everything.
Christie:
But yeah, I'll just give you a couple of minutes to respond to that I've been talking, But
Abbie:
Yeah, yeah, no, I do think, I mean throughout my whole life, that last day of Fish has come up in so many different capacities. And from people saying that that really your last name too, you really had to change that for that to be your last name, but it is truly my last name. And yeah, I do believe that there in the universe has a sense of humor and sometimes that comes up and funnier ways than others. And this one is to one of them was that it says that's a great one. It's my business is called swim, like a fish. And I put a period after the AME. So its kind of like my name just to like, you know,
Christie:
A B Fish. So I keep in there that truth is stranger than fiction. Right. You can make this up. Yeah.
Abbie:
Yeah. So it was a, it, it kind of like, Oh, you know, a lot of things I feel like makes sense and you know, there's probably a lot of things do right now that I feel like you don't quite make sense. And then, you know, when I get some perspective for some time, that's where you'll be able to reflect on things, but I totally hear you on kind of those life changing moments. And I think, you know, in order to gain that awareness sometimes, or even understand that you need it. A lot of times people have to go through some adversity or something pretty hard. And you know, with infertility, I have a brother and sister right now who are dealing with that in my brother and sister in law and yeah, I mean, I've never dealt with that. I don't know what that would feel like, but I do understand what it's like to be in a situation where you don't have control and that no one ever likes that no matter what type of personality you have.
Abbie:
So that's obviously kind of what was your resetting moment or was it a fun resetting moment? Probably. Absolutely not. But on the flip side, you know, you have two beautiful girls and it, you know, it, it worked out in a sentence.
Christie:
Yeah. And when you can get to the perspective of, you're grateful for it all, you know, you wouldn't have it in any other way, you, and to go back and change things, even though at one point you might have had regret, but when you can really get to that place of peace and understanding, and like, this is for my, my good, this is for my betterment is this for the betterment of the planet. Like I'm a different person and I don't even know what the kind of person I would have been had it been different. It's like that movie sliding doors with Gwenyth Paltrow in one version, she misses the Trane, the other version she gets on the train. And when you see how that plays out during the movie, it's like, you know, I feel like I'm, you know, when you can get to that place of peace and you know, like forgiveness of yourself and like situations, and really look back with gratitude, like, that's that, that's when you know, you you're healed, like you, you you've gotten that, that, that healing from that experience, and this is, this is a life's journey and everyone's journey is different.
Christie:
And it's like, you know, even do you know, you mentioned your family members that are going through and fertility it's like take any situation. Like I got super sensitive because people would be like, Oh, I have been through that. And this is what you need to do. Or, you know, I totally know what you're going through, but I'm like, no, you don't like every one is so different. And just also being super sensitive and you know, like what would I have not helped me at that point was like, Oh, you know, things are going to turn out. You'll eventually have kids or whatever.
Christie:
It's like, you don't know that you just don't know that. And like, yeah, it's just, when people are going to that, like dark night of the soul, it's like, you totally want to help them. You totally want to like play some kind of superhero role and that's just not what they need. It's like, they've got to come to that own their own version of them finding that inner hero within themselves that can swoop in and save the day in it. Like some, it, sometimes it takes a year in your case. You know, I can't say that every single day of the seven years was dark. Like we had some great travels and things like that.
Christie:
And we made good use of that time, but there were some definitely some, some nights and some struggles it's like, you pay all this money and then you're not pregnant, you know, or whatever it is. And you can liken this to anything in business too. It's like, you know, Y you, you're, you're trying to turn a situation around, do you pay a bunch, a bunch of money to somebody and then it doesn't work out or whatever it is, you know, you hire someone, it doesn't work out. I mean, there's tons of ways that you can apply this to any situation that you're in. And that's, what's so cool about the human experience I think is because we can learn from each other and no matter, you know, the details of our experience match or not, it's like, there's always something to learn and to glean from someone else's journey, you know, that, that, that hero's journey that we all go through that every single movie, every ever made while in a good movie for that matter ever made has followed this, this unconscious story that we are all living in our own way.
Christie:
Billions of people on this planet. So, yeah. Well, Abby, how can people learn more about you and on your company?
Abbie:
Yeah, well, we have a website, it Swim like a Fish dot org. I have also on all social media platforms say the most predominant for me on Facebook and Instagram. So Instagram handle is the tea tea, a fish one. And then my Facebook page is just facebook.com, but it's, they didn't have so many I could fish. So it's actually a slash Fish Swim faster.
Christie:
Awesome. Thank you. And I'll put those links in the show notes. And then what final thought or, you know, message would you like to leave with our audience here today?
Abbie:
Yeah, I think it was kind of like what was resonating with what you were just saying. I think there is definitely a way that power of connection that you're talking about. And sometimes, you know, when you're in a darker place, you don't really want to connect with people or you don't really want to hear, Oh, you know, I have, it was in your shoes 20 years ago, but there is something to be heard it through everyone's story and, you know, everyone's journey, there's maybe a tidbit. Maybe it's not a big aha moment or that light bulb moment that you need at the time. But I think that's probably why people are listening to this Podcast. So they're looking for maybe a little more So of something that might help them in some way, you know, and your Podcast is interesting because it's in our game of business, but it doesn't really specify what kind of Business.
Abbie:
And so I talked a lot about sports and, you know, you may talk to someone who works for a fortune 500 company are the Forbes 40 lists, which has a very different Avenue than what I come through. But kind of at the end of the day, we all go through a very similar overarching things. We can all learn from each other. And, you know, even with me sitting here, you know, technically being interviewed by, you know, for an hour, I learned a lot about you and your life and what you've gone through to relate to you on a different level. And I just think that that's absolutely awesome and that part of my life, you know, we should continue to foster and, you know, learn from, and I think that the, you know, stuff like this in technology just makes that easier.
Christie:
Yeah, it's so true. I mean, as connected as technology has made us in a lot of ways, it's made us more disconnected from each other and I totally agree, a hundred percent it's it's that, that the thing that really shifted for me going through that situation was reaching out for help. It's such a taboo thing to even talk about it. And, you know, it was like someone going through, you know, health Crisis of some sort, or even an emotional crisis.
Christie:
It's like hard to talk about it, or I want to relate to each other, but that's, that's exactly what helped me shift my mindset is, is kind of like doing the thing that I didn't want to do, which was, you know, sharing with people, what we were going through asking them, you know, to pray too, you know, keep us, how are their beliefs were like, keep us in their thoughts, like, you know, that kind of thing. And, and so, yeah, that's, that's wonderful. So what's, what's the number
Abbie:
One piece of advice that you would give to an aspiring entrepreneur, aspiring athlete, maybe even someone who has been at it for a long, long time. Like, what's the biggest piece of advice that you could pass on from your, from your life as far its kind of two folded, but I would say that that don't don't believe that that people that have made it are the people that you look to that have done it or you think have achieved it never, never, ever thought that they wouldn't. You know, I think a lot of times we idolize people, social media allows that to happen kind of at a way deeper level than maybe before.
Abbie:
But I think a lot of times the younger generation, especially the kids that I work with and even coach M they believe that, you know, you always have to be a hundred percent and you're always perfect and you're going to eat. We would only achieve it if you follow the straight path and everyone who's ever made it, our people that I would coin people that, you know, the on the Olympic team or I look to did have doubts. And they did have reasons that if they didn't think that they were good enough, but it's working through those in overcoming those that, you know, they ended up achieving what they did a so that is definitely a piece of advice I would give to entrepreneurs is like a lot of times people don't think it's possible.
Abbie:
And then when it starts happening or they put that one foot forward, it's almost like the possibility is right at your footsteps. And I think for me with the online space and the virtual space and like not even really learning how to market yourself in college are in like structured educational settings to keep up with a, you know, the pace of technology. You do have to be kind of self motivated to learn how to work virtually, but everyone can do it. And I think a lot of times we feel that fear of failing run so heavily throughout cultures, societies, generations, that people don't take that first step.
Abbie:
And I just think that, you know, everyone needs to hear that you can and you can do it.