In this episode, you'll hear:
What authentic confidence is and what it's not.
How Maritza overcame a destructive mindset where she didn't value her own life — and her message to others who might be feeling the same way.
My thoughts on the best and the worst to come out of the pandemic (it made me tear up a bit).
About Maritza Coscarelli
Maritza Coscarelli is a professional certified life, leadership, public speaking coach, yoga teacher and former professional ballet and contemporary dancer. She helps leaders and leaders-in-the-making show up fully and authentically and express themselves like the wholehearted and irresistible leaders they are meant to be.
If you're inspired by this episode, I'd love to hear your biggest Aha! moments. Take a screenshot of you listening on your device and post it to your social media and tag me, @christieturley!
LINKS:
Schedule a Complimentary Breakthrough Call with Martiza here.
Maritza's Facebook Group, Speak Up!

Maritza's Website, Facebook, Instagram, LinkedIn
TEDx Talk: The Art Of Being Yourself by Caroline McHugh
Christie Turley guides visionary leaders to reconnect with their higher genius, so they can improve decision-making and deliver greater profits, influence and impact. She is the author of the book, The Intuition-Led Business, which offers a framework on unlocking the intuitive and subconscious minds, and she is founder of Conscious State University, an online learning platform that teaches leaders and their teams how to make better decisions using science-backed methods. A dynamic speaker, she has shared the stage with many New York Times bestselling authors and is the host of The Higher Genius Podcast. She lives in the southwestern United States with her husband and their two daughters.
Let's Work Together
See What That Looks Like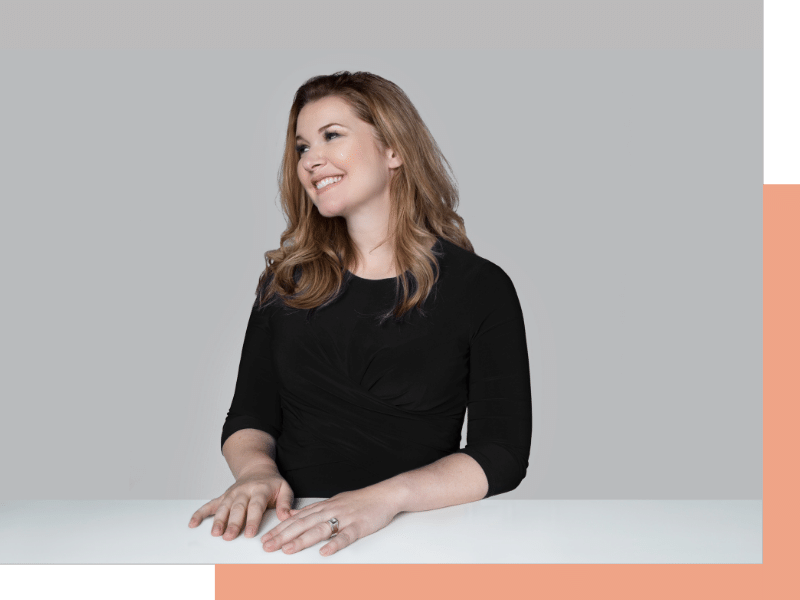 Transcript:
Christie:
Welcome to the Mine Muse Podcast. I'm your host, Christie Turley, and today Maritza Coscarelli joins me to talk about the internal job of loving yourself in order to more fully love others. In this episode, we'll talk about what authentic confidence is, and what it's not. We'll also talk about Maritza's time in her life where she overcame a destructive mindset, when she wasn't valuing her own life, and what her messages to others who might be experiencing the same thing.
Christie:
And she'll also flip the script on me and ask me a question, my thoughts on the best and the worst of what's come out of the pandemic. And it made me tear up a little bit. So, Maritza Coscarelli is a professional certified life leadership, public speaking coach, yoga teacher, and former professional ballet and contemporary dancer. She helps leaders and leaders-in-the-making show up fully, and authentically, and express themselves like the wholehearted and irresistible leaders that they are meant to be. So let's go ahead and dive into today's episode.
Christie:
All right. Welcome Maritza to the show! Oh, Christie, thank you so much! I've been looking forward to it for some time. Me too, me too! So tell us a little bit about what it is that you do and what makes you different, and also, I would also, if you don't mind, go through even some of the recent evolutions in your business, post pandemic or during the pandemic, we're still in the middle of it.
Maritza:
Yes we are. Which is crazy to think about, right? Because time has passed. Time is a funny thing. A lot of time has passed, and all right, I'll start with introducing myself as Maritza Coscarelli. I usually say I'm a transformational coach and speaker. I focus on a combination of life and leadership coaching because I don't think they're separate. I think that it's your life and your work is a part of it. And my evolution during this time, I did fully isolate and I feel like I've become part of the furniture in this room.
Maritza:
Honestly, you're taking a peek into my life. This is where the magic happens. This is where I meet clients on Zoom. I do speaking engagements on Zoom. I write my content here. I create, this is my creative space. And I spend my day here and how I came to be here and do this work is a very long story because I'm not as young as I used to be. It's a lifetime of work. My first dream that I created as a reality was to be a professional dancer and eventually actor. And I was very determined first in, in the ballet world. Like every little girl, mom took me to a ballet class with a neighbor and her daughter, and I fell in love with it and said, "I'm going to be a ballerina."
Maritza:
And it kind of seems like a lot of little girls used to say that, right? So it wasn't taken super seriously, but I knew I meant business like that was it. That was the dream. I had a poster up in my room and it was beautiful. It was like, Sepia, you know, that beautiful, soft yellow lighting? And this woman had her arms and leg outstretched behind her. And it was a paraphrase of Napoleon Hill. It had that quote about, "If you can dream it, you can believe it. If you can believe it, you can achieve it." And that became my mantra from childhood, the determination and the singular focus. And you would think these are all good things, but life took a turn.
Maritza:
I was not in a very emotionally supportive home. I did not have siblings close in age to me, and so they left for college and study abroad and I found myself the only child. And I think my older sister was the mother figure for me that I didn't have in my mom and in my dad, a parent figure. And so to make the story really short, I pursued that career. I achieved that career and slowly but surely it turned into a spiral of destroying my self-esteem, self-loathing, unwell physically because you see the connection of the mind – body, body – mind, and spirit are so important. And when all this was unraveling and feeling like I was breaking and less than and unfit, I lost my confidence and I would self-sabotage.
Maritza:
And eventually I knew that I was down a very dark place where I didn't have, value my life and that I was going to go that route, or I was going to go around where I would find a village of healers and get what I considered pieced back together, well, and I didn't know where that would take me as far as career goes. Fast-forward this long traveled journey of healing brings me to today, where I am able to move women in particular, some amazing gentlemen, into their power, as speakers, as leaders, as business owners, but most important as human beings that recognize the integration of all qualities of themselves, dark and light side, and that can really pursue and create their own dreams and realities.
Maritza:
Not in this fluff way. The difference with the pandemic is that we all became, a lot of us became very clear about truth, about integrity, about what really matters. And it excites me. It throws me to help people step into their own power with that kind of authenticity, integrity, and confidence.
Christie:
Oh, I just love everything you said, and the one thing I want to zero in on, real quick is the light and the dark side that you mentioned, because a lot of us have grown up thinking we've got to hide or camouflage our dark side, our weaknesses, its not good to get angry. It's not good to show any kind of negative emotion. Any of that dark side is, is something that, you know, puts us in a bad light. It puts us in a light of, okay, we're not perfect, and, but, you know, for people who are particularly perfectionistic, it's even more difficult, you know?
Christie:
So tell us a little bit about that philosophy of integrating the dark side with the light side.
Maritza:
So one of the people that did this work in depth and left transitioned out of her body so soon, too soon, was Debbie Ford. You may be familiar with Debbie Ford's work, and there is a Ford Institute, not the rehabilitation center of First Lady, Betty Ford, but Debbie Ford created a program and eventually bequeathed an institute in Miami to Kelly Caso about integration, and about this work that she did with shadow work. I did not know a lot about her, and so intuitively and instinctively, by practicing and learning a yoga practice, really getting into meditation, working with bodyworkers that did Reiki work and deep massage and Rolfing because I also needed physical healing from my dance injuries, and all of this, and a lot of reading, led me to her work, and made me realize that what I was doing for myself and with the help of these healers was learning that we are so perfectly imperfect in this human experience.
Maritza:
And I was making so much effort, and still do some times. This is never a journey that begins and ends. We make so much effort to hide our imperfections, what we think our imperfections. Whether they are behavioral. If we feel that we're bitchy, can I say that on this podcast? Or that we're greedy somehow or, or they can be physical things, where of course we want to look nice on a special occasion, like being on your cameras and wanting to present ourselves in a good light to an audience. But we think that this exterior and this glossy perfection of behavior and physicality is more important, important than what is on the inside.
Maritza:
But when we divide ourselves, we compartmentalize, whether this is in our own businesses or in a leadership position in a corporate setting, or it's just in our lives, whatever we're hiding also covers and impedes the energy of the good stuff. It also makes us less relatable because, and it also, this is a, an analogy or a metaphor. I always confuse those that I use a lot, an idea that I use a lot. It weighs heavy on us. Spiritual work and inside out work is an undoing. Even yoga is an undoing.
Maritza:
And so we want to lighten our load, right, by integrating, so that nothing weighs heavy on us, and everything is playful and lighter and less serious in a way, because we all have all those sides and they serve us. You see, the darkness serves us too. Like, you might say you used the term perfectionistic, and I can relate to being a recovering perfectionist, right? So that perfectionism can be translated once we integrate it and we are okay with that part of us to say, "I am going to encourage myself to do work, creative work and put it out in the world, even if it's not perfect, because now I have awareness."
Maritza:
Awareness is the first step. Consciousness is the first step of my proprietary coaching system. How self-aware can I become and how can I get higher consciousness, spirit consciousness that allows me to feel the divinity, the beauty, the love, the talent that I am? Because you are that. We are all that, right? So that awareness helps us, because now we say, "Oh! What it is, is an attention to detail. I want to do my very best work and I want it to be the best for you on the receiving end." Whatever the iteration of that, it is at this time, is plenty. It's good enough.
Christie:
Yes. Yeah. And I so agree with that, because that perfectionism, that's putting, that's putting a quality, what could be seen as a strength in a negative light, and once, and what you're saying is once you're okay with, "Okay, I might be a perfectionist, but it was a different way of looking at this." What's a different perspective? Attention to detail is one, you know? Or having, you know, really admiring quality, you know? Really wanting to put out your best work. Now, now it's integrated! Now it feels like, "Okay, you know, I don't have to maybe hide or, you know, try to get over perfectionism, but really embrace, you know, your love of high standards and high quality.
Christie:
There's nothing wrong with having high standards.
Maritza:
Yeah, and the reason that I refer to the coaching as whole and to people as being whole, W-H-O-L-E is, is this idea that Brené Brown has done so much research around. Sometimes I wish I could switch to be a researcher because, and we'll talk about that in my closing ideas, because I want to refer to that. But all her work about vulnerability is exactly this. Another favorite is Caroline Hughes. Have you ever seen her TEDx talk?
Christie:
No.
Maritza:
One of the best in the world, I highly recommend it to our listeners end to you.
Christie:
I'll have to put it in the Show Notes. Yeah, that's great.
Maritza:
Let's put it on the show notes because what I took away from Carolyn Hughes's talk is, we talk about feeling inferior, inferiority, or we talk about ego-driven narcissism. So it's superiority and she's created "Interiority."
Christie:
Oh!
Maritza:
We're all coming from the heart. If we're all coming from inside, if we pay as much attention to our inner life, as we do to the external, it ameliorates, it cures superiority complex or inferiority. And she says, "Humility is being less," think, "it's not thinking less of yourself, it's thinking of yourself less, so that you're in service, and service of truth, in service of others, in service of your message, your why, your purpose."
Christie:
Yeah. I feel like that's one of the biggest lessons that we all come here to learn is how to love. How to love ourselves, how to love others and to serve and, and get over the service of self.
Maritza:
That, I couldn't agree with that more. In my keynote that I hope I can do for many of your listeners or their organizations and friends. The first step of whole leadership in a whole life is love. Love of self, love of your purpose, your why and love of the people you get to do that with.
Christie:
I love that, so, so, so much! So, ah, you talk a little bit about authentic confidence. Tell us what that means. You're like a confidence coach. Not, not in a, you know, how there's that term, like a confidence man. Like they're the ones that like trick you into like, you know, getting scammed, it's not that kind of confidence. It's that true authentic confidence in yourself. So yeah. Tell us a little bit about that.
Maritza:
Well, when I was surviving and not thriving, right? So when I was surviving, living in self-hate, negative self-talk, all the things that make you facing your day a little bit miserable, and it wasn't so many decades ago and sometimes it tries to sneak up on me, but that's the story for a different day because now I can so recognize it and say, "Oh, be quiet, or I hear you ego, but you were not invited here. I've got us and we're safe to do this this way." So that's a whole different level of mastering your thoughts, right? So I, in this other iteration of myself that sneaks up sometimes still, it's that feeling where you're like the super confident person that takes up a lot of air in the room, has to look perfect, show up and like be the "it"
Maritza:
girl of the situation. And that's what I used to call my or what I still call my false confidence. Coming in using Brené Brown's terminology, "armored up," and it feels heavy and tight in your body, because your body doesn't lie to you. It holds tension. Authentic confidence, the way you bring your whole self is a formula now that I didn't know existed by Mike Robbins, and he defines authenticity in a beautiful way. So he says, "It is honesty, minus self-righteousness, plus vulnerability, equals authenticity."
Maritza:
So if I am honest, but I don't, I'm not married to being right or being better than, or being the best in the room or, so the self-righteousness is removed. Right? But I add the vulnerability of, "Yeah. I'm a little nervous too!" Or I, "Yes, I made that mistake. I didn't understand." Or "I'm not afraid to ask, like I know I should know this, but wait, what time was this for?" You know, and it feels a little bit scary sometimes. Like if you're out there and your thinking, "Vulnerability is really scary."
Maritza:
That kind of authenticity, that, "Okay. I might be able to show up really prepared for this," or "I might have to show up no hair, no makeup, forgot this appointment. I'm gonna show up." I saw Catherine Zeta Jones, the actress show up on a morning thing yesterday and I hardly ever have my TV on. But I am a fan of her work and she looks so natural that they mentioned it on the interview, and she said, "Honestly, what happened was total panic, that I forgot that I had this engagement, and I had to show up as I was." And she was lovely! You know, and that, to me, that's authentic, to me, not hiding truths. You know, it's not like the lines between privacy and professionalism are very blurred in today's world.
Maritza:
Do you agree?
Christie:
Oh yeah! For sure, yeah, and people talk about being transparent, you know? I had a previous guest on, Lisa Liberatore and she was talking about a spectrum of transparency. You don't have to tell everyone everything. There's certain people you tell certain things to, it doesn't mean, it's just need to know basis, right? It's not,
Maritza:
Exactly.
Christie:
Like you've got to overshare.
Maritza:
No, and there's a continuum.
Christie:
Yeah!
Maritza:
You know what's safe for you and what's not. I say, if you have processed something emotionally for many years, like the start of my story,
Christie:
Yeah.
Maritza:
I processed it for so many years that it's sometimes dramatic to the audience, to the person receiving this story. But to me it doesn't trigger me anymore to say I didn't value my own life. I didn't think it was worth living. I was in a spiral of negativity in my own mind towards myself. That's destructive. And having been there, if you're at all like me, which means human, you've had your own crises. That's, what's interesting about this pandemic, right? That it's this collective health crisis, economic crisis, personal crisis, loss of life, things that often, a family or an individual experiences and feels very alone in.
Christie:
Yeah, and it's interesting, the phrase or choice of "loss of life," you know, can refer to physical life. Like you've lost a loved one, they've passed on. But loss of life as well can mean the loss of how we have been living our lives! You know, going to sports or, you know, schools being open or closed and not having your regular date night or whatever it is, and there's some grief. There's definitely some grief that goes along with it.
Maritza:
There's so much grief and it was compounded. You know, it began with being in lockdown and that it was compounded by the uprise around inequities, and then specifically racial justice, in a way that we haven't seen since the civil rights movement, but that is necessary, right? So I'm not an expert in that, but boy, am I learning! If we're open to learning, you know, cultivating authentic leaders daily is my tagline, but it's deep. It's about learning. It's about how do we move ourselves out of judging and into learning? Out of a fixed mindset and into that growth and evergreen mindset?
Maritza:
It keeps us young. I can tell you as a mature woman now, that longevity lies in forever learning. Learning ourselves and learning others.
Christie:
Yeah! Shout out to my dad. The number one quality he taught me was curiosity. And that's what we all need in this time, is being curious. Like, "Oh, like, you know, you were hurt by that! Why is that?" Instead of saying, "You're wrong for being hurt by that."
Maritza:
Yeah.
Christie:
You know, it's like, "Well, why? What happened? Like tell me about it. I'm being curious! I'm being genuine about it." Like actually listening to the response.
Maritza:
Yeah. I love knowing. Like, I know this is your show, but I feel like asking a question if I may.
Christie:
Sure!
Maritza:
Like in this world that we're living in, in this different state that we find ourselves in during COVID 19, what has been the best and or the worst of it for you? Like what has been the best thing to come out of it, and what's been the most challenging thing?
Christie:
So yeah, the best thing I think, has been really just getting my voice out more. I've, I feel like have not been as vocal, and in a time where you're faced with censorship, you're faced with, you know, being scorned or scoffed at, because maybe your views don't match what other people's views are. It's been interesting because I feel like I have more fire. I have more passion to share, and it's ironic because for so many years I struggled with that.
Christie:
I struggled with being more visible and so, you know, but I feel like I have such a different way of looking at things that, that is sometimes what has stopped me from sharing because, you know, maybe my opinion is a lot different than what everyone else is saying. And so I think, you know, coupled with my own, you know, journey of healing things and integrating things, I feel like, you know, I'm able to share my opinions and thoughts without, I still speak directly. And I still can be blunt, you know, but having, you know, some heart in there;
Christie:
and sometimes the truth hurts. Sometimes it can prick your heart, you know, and not being afraid of that; and just saying, "You know what, this is what I believe," and being okay with that, being okay with any kind of backlash that might come, because it's like, what we need now on this planet is people being curious, first of all, and people speaking up and not being silent, but speaking up. You know, there's some symbolism, even with the mask. I've heard some people talking about how they feel a little bit more silent. Like their voices have been silenced a bit, just energetically.
Maritza:
Yeah.
Christie:
And so I feel like that is such an important thing, you know? So it's actually caused me to also embolden my clients to say the things that they haven't been saying, that has been on the back burner, that they've been afraid to say, the things that make them uniquely different and distinct, and help them to stand out because the world needs their voice. So I feel like that, you know, really just recognizing my calling, my purpose in like catalyzing these very influential entrepreneurs and CEOs to speak out and speak truth that maybe they've been holding back for awhile.
Christie:
The bad thing, maybe I should have gone with bad first. You know, like, would you good news or the bad news?
Maritza:
Maybe it's not bad. Maybe it just happens. Maybe it present opportunities too. I love that! Beautiful though and I love a shout out to your dad, because if he taught you curiosity, he gave you a tremendous gift.
Christie:
Oh, he did! for sure, and he always talks about how he always felt like that was the number one thing to instill in his children.
Maritza:
I love that.
Christie:
So I'm so glad he did. The worst thing I think is just, just processing so many emotions, like seeing people hurting, and people grieving, and seeing injustice, and seeing lies being spewed, like that has been really hard. I'm sorry I'm like teary. I never get teary. I don't have people asking me questions either.
Maritza:
I know. I have, what is it, I've hijacked your podcast it should have been the other way!
Christie:
This is raw though. This is raw. This is like a moment. This is authentic.
Maritza:
We are in the moment, I love it.
Christie:
Yeah. Like just, and then seeing people not honoring themselves, you know?
Maritza:
Yeah.
Christie:
And it's important to be self-honoring.
Maritza:
It is.
Christie:
It is! It's not selfish.
Maritza:
Not at all. I say it's necessary.
Christie:
Yep.
Maritza:
It's necessary, and we've been socialized, and I'm holding you.
Christie:
Oh, it's okay! I am fine.
Maritza:
I love it. You know? It's raw!
Christie:
My emotions leak out of my eyes.
Maritza:
And I'm the same. So, I get it. And I love that that pains you, because it, what immediately came up is this idea that we hear that, "When one suffers, we all suffer,"
Christie:
Yes.
Maritza:
And when one can bring joy to oneself, really, you can bring it to others. Wayne Dyer used to say, you know, he was one of the first pioneers in this work, and his speaking and engagements on PBS were considered a very big deal. There weren't a lot of people doing that kind of work, and he used to say, "You cannot give what you don't have." If you don't have a tender empathetic heart, which you just demonstrated, then you don't have that to give. If you don't have a curiosity and a learner's perspective, then you can't give that. And so I say to my fellow light workers, coaches, leaders, business owners, whatever titles, right?
Maritza:
Speakers, I say, "Oh my gosh, it is necessary to self-nurture. It is necessary to self-develop and raise awareness in oneself all the time, because you want to have so much to give." I know our generous hearts as service workers, right?
Christie:
Yeah.
Maritza:
And to have it to give, you've got to be nurturing it within and nourishing it within yourself all the time.
Christie:
It's like that metaphor of putting your oxygen mask on first, before turning to help others. It's the same thing. If you're trying to pour from an empty cup, there's nothing to give! You've got to pour, you know, your own love into your own cup before you can even have a chance of, you know, it's "Love yourself, love others as yourself."
Maritza:
Right.
Christie:
You can't love others unless you love yourself. So such a good point that you raise.
Maritza:
That's true. And then the, I love the idea about masks, you know? For a long time, I've had this creative idea. I haven't brought to life yet. Anybody else do that out there, like have a creative idea, and then it just keeps being moved aside like, "Oh, not yet. Not yet." We've got to be careful with that, but because it's very important to have the idea and take action on it. I know you agree with that.
Christie:
Oh, totally.
Maritza:
But it's always not the right divine time, for some reason. But this idea I always had was that I would do this talk about authentic self and authentic confidence. And I would visually, I'm giving away a secret here that may happen, but I don't always do that. But I would visually remove my makeup, pull away my hair and really like, kind of bare myself to say, you know, on the outside we can peel away layers, but it's also an internal job. But we tend to see things first, right? Style matters. Visuals matter. Most of us are visual learners. But the point of that, being that when we can really show ourselves.
Maritza:
In order to be able to do that and to give from a full place, there is this travelling as a healing entity and it doesn't happen alone. You know, nobody got to be the "GOAT," The Greatest Of Anything, right? Of all time in anything, without a team, without support. When we're hurting or marginalized or suffering scarcity or anything, we feel very, like it's only happening to us and we're all by ourselves, and that's a dangerous, dangerous thing. So I say to my listeners, my clients, my friends, you know, be careful not to err on the side of self-sufficiency.
Maritza:
We get very self-sufficient because we're protecting. Think about a little puppy or an animal in nature with a broken wing or a thorn in its paw and the way it protects itself, that's what we're doing. And you have to easily allow others to be a container, a safe space for you, to be that human, right? That you're going to get bit by that little animal at first. And we are the same. We're like ready to attack when we're feeling less than. When we're feeling ourselves, the fullness of who we are and what we were made to be on Earth, then we're able to really be there for others and allow others in.
Maritza:
It's a constant undoing and rebuilding. You spoke about it and it's the same in nature. It's that destruct, what is it? Uh, deconstruction reconstruction, that breaking down to build up.
Christie:
Yeah, we see it in nature. It's a death and life, and rebirth cycle. Right?
Maritza:
Exactly.
Christie:
It's the circle of life!
Maritza:
It is.
Christie:
Cue the Lion King music.
Maritza:
Hey, there's a reason that got as famous as it did!
Christie:
It's so true! Yeah, but what, yeah, the point you raised is a really, really good one, and we're taught not to ask for help. You know? We're taught to be self-sufficient. Well, a lot of us are, I don't want to like super generalize everybody on this planet, but particularly business owners, entrepreneurs, CEOs, and leaders. That's how we got to where we are—is by being self-sufficient and "I'll do it myself and I can do it better," and you know, what you're saying is unlearning some of that or unraveling some of that to allow the space for other people, other perspectives, other ideas.
Maritza:
Exactly. And so then if we do look at the really well-known and amazing entrepreneurs, right? The world changers that we can all think of, men and women leaders, right? They surrounded themselves with the best in each area that would make that happen, little by little by little. It's why it's so important the work that you're doing here, and the work that I do as well, because we're creating jobs, we're creating opportunity and we're teaching and learning at the same time that you build a thriving life and a thriving business, right?
Maritza:
Or career, in order that you may have the power that, that brings to have a positive effect on the world. You know, you seek truth, right? You seek riches because that is the fuel energetically in this earthly place, right? That allows us to have impact. Without it, things don't go round!
Christie:
Yep. Yeah, it's true! I mean, earn more to give more. Right?
Maritza:
Exactly.
Christie:
And that is actually a little bit of a paradigm shift too. You know, that I feel like a lot of entrepreneurs are going through right now. It's like, you know, yeah. You can make all the money in the world, but are you happy? You know, that's not what's going to make you happy. So, you know, changing your perspective on what is your purpose? What is your mission? Why are you actually here? And then coming from that, I mean the money will follow, right? You, of course you need structures in place to allow the money to flow. It's not just like, "Oh, I'll follow my bliss," and you know, the end. No, there's still structure you've got to put into place.
Christie:
Yet, you know, it turns, it's like the shift of, you know, "I want to make my world better by making more money," to "I want to make THE world better."
Maritza:
Exactly, exactly. And it's possible in all walks of life. You know, you made me think for some reason of, in the current state of affairs, that so many people are waiting on that unemployment check or that help, or they're receiving it, and they're panicked, possibly rightfully in fear and in scarcity mentality about, "I lost my J-O-B and now, now what?" You know? And I can say from a part of my story that I haven't shared, that I have been down on my knees broke. Literally like down on my knees, crying, with young children at the time, now they're adults and thriving in their own right.
Maritza:
Right? And in that moment, I can remember when you feel powerless, helpless, hopeless, and that possibly the only thing that, that can come of that, right, is the motivation, the desire, the asking for help. And that is a beautiful thing to come of that moment. When you think you're at the bottom of the bottom of the bottom, and nothing could be worse than this, and maybe there's no way out, that pushes the Spirit, the Heart, the Soul to ask for help. Regardless of the belief system, it's just human nature. And the moment you do that, you feel a relief a little bit, and you learn something.
Maritza:
And if you take that moment, that lesson, I can so picture the tears flowing, you know, the boogers down my face, I'm on my knees. And I have a baby sleeping in a crib. I'm in the nursery and I have fallen to my knees and I can so picture that moment where it switched. And it was like, for me, it was God, whatever you believe or whatever, you might call your Source, your Higher Power. But I remember clearly in that moment for me, it was, "God, please help me to know and do the things right, so that I never find myself in this position again."
Maritza:
And you hear that story a lot from very respected speakers, very respected entrepreneurs, that you were at your last time, and at your wits end. And that's part of the journey, right? That says, "What do I, who do I need to become? What is there to learn here? So that I make my own way," and that's not to say it's easy. I do not disrespect anyone. It is not to say it's easy, but it is possible for all people. I know that in my heart of hearts, it is possible.
Christie:
Yeah. Yeah, and I was reminded of an episode, all about asking. Episode 35 with Mark Victor Hansen and Crystal Dwyer Hansen, and "Asking is the answer!" You know, and why is it that when we're forced to our knees, you know, that that's when we realized, "Hmm. Asking is the answer." And then, it's up to us to make it a lifelong habit. You know, and in their book, they talk about asking God, asking yourself, asking others. You know, the three,
Maritza:
Oh, I love it!
Christie:
Yeah, and it's so, so powerful, and so, yeah. I think that's actually a good place to end, really.
Maritza:
I do!
Christie:
Like let's, I, it's just, it's so perfect, and so, yeah! Asking and whatever it is, you know, you want to change your world, change the whole world. You know, the journey of an entrepreneur is that, you know? We always start off with let's change our world's, you know, and then change the world. So yeah. Why don't you end this off with how people can learn more about you and your work, and then leave us with the final thought, a final nugget of wisdom.
Maritza:
Okay! Learning more about me is easy in today's world, right? That's one of the best things about social media. I have a website currently, MCcoaching.life. It is a, I call it a brochure. It's so outdated at this point. Technology moves so fast, but it's up there and it's lovely, and, have a look at it because in less than a month, you will go to that very same URL, MCcoaching.life, and it will be a whole new, very exciting site, with a lot of content that will be of value to people who want to lead in their life and in their work and in their business, who want to communicate, speak compellingly and captivatingly.
Maritza:
I am a public speaking coach for those who know the value of that, whether you just have a message of your heart and soul and experience, or it's about building your business, there's nothing like public speaking, and I love working with people to do that. And the third thing is if you're growing yourself! If you're growing yourself, developing yourself and your business exponentially, then there will be value there for you at mccoaching.life. Follow me everywhere. Join me, more than follow me, join me, by my full name on Facebook, Maritza Coscarelli, it will be in the notes. It is a mouthful to spell a Maritza Coscarelli Coaching.
Maritza:
Give us the Like there. I come on Facebook Live and on Instagram Live quite a lot, and on LinkedIn, all by my name Maritza, it's all eponymous. Maritza Coscarelli or Maritza Coscarelli Coaching. And I would love for you to visit me in a group that is going to be all about helping you develop your story and then deliver your story called "Speak Up To Thrive in Life and Business" on Facebook. Speak up. Yeah, and I'm working diligently at 5:00 AM in the morning when I can get myself out of my cozy bed on, not one, but two books, one on leadership and one, a memoir. So those are looming as a one to three-year goal that will be out there in the world.
Maritza:
But do find me by my name. You can schedule, I'd like to gift your listeners with scheduling, 30 minutes, that usually turn into 45 or an hour, but 30-minute discovery calls, breakthrough calls with me. I remember my first one over a decade ago with the coach and it brought me to this moment, just that one call. I didn't work with her moving forward, she was a friend, doing her internship, but that call was very shifting for me. So take me up on a breakthrough complimentary call. I think you can put my Calendly link into the notes,
Christie:
Yeah!
Maritza:
And it won't cost you anything, and it's not a sales call. It really is a session where we can break through something for you in just that short period of time that you want to move forward with.
Christie:
Awesome!
Maritza:
Yeah.
Christie:
Yeah! Go ahead and give us a final thought. Yeah.
Maritza:
Final thought. I am captivated by watching birds. I have always loved birds. And about a year and a half ago, I was at a retreat and I had a breakthrough moment and I came to the microphone in the "ugly cry" as they call it. And I said, "I no longer want to fly close to the ground. I want to soar!" Like, I see the birds near the ocean, here where I live, and they just glide. I see film of Eagles, full wings spread. And my closing thought to you is, there is no scientific proof of what permits a bird physically in their little biology to do that.
Maritza:
But it is for certain that they trust. The spread of their wings lightly, will allow them to glide and they will be safe, and they will close and land safely. And so I ask you to lighten up your load, integrate and go through to the world lightly and playfully, so you too can soar and trust that you will be safe. You will be happy. You will thrive.