In this episode you'll hear:
How feeling incomplete, inconsistent and like you're not making any traction in your life may actually be a clue into something really POSITIVE about yourself.
What a "Renaissance Personality" is and why they're deeply needed in today's culture.
Why being good and clever at several things doesn't mean anything is wrong with you.
Why learning who you're designed to be, embracing your essence and shifting from playing small to shining bright— can change everything and bring your greatest joy and fulfillment.
Why leadership starts with you (whether you think you're a leader or not) and why finding your genius zone is the first step.
About Raelene Bergen Harder
Raelene Bergen Harder is an entrepreneur, professional facilitator, Founder of Tribe Leadership Consulting, and Personal Mastery Consultant and Coach specializing in Effective Leadership. For 20 years Raelene has worked with individuals and organizations to maximize their effectiveness both at the organizational as well as personal levels.
If you're inspired by this episode, I'd love to hear your biggest Aha! moments. Take a screenshot of you listening on your device and post it to your social media and tag me, @christieturley!
LINKS:
Raelene's Personal Website, Company Website, Facebook, & LinkedIn
Christie Turley guides visionary leaders to reconnect with their higher genius, so they can improve decision-making and deliver greater profits, influence and impact. She is the author of the book, The Intuition-Led Business, which offers a framework on unlocking the intuitive and subconscious minds, and she is founder of Conscious State University, an online learning platform that teaches leaders and their teams how to make better decisions using science-backed methods. A dynamic speaker, she has shared the stage with many New York Times bestselling authors and is the host of The Higher Genius Podcast. She lives in the southwestern United States with her husband and their two daughters.
Let's Work Together
See What That Looks Like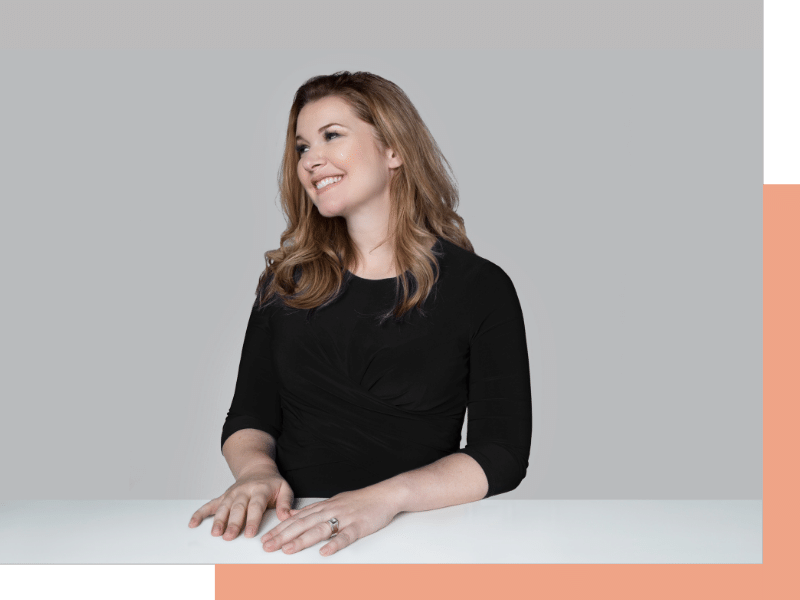 Transcript:
Christie:
Welcome to today's Mind Muse Podcast. I'm your host, Christie Turley. And today Raelene Bergen Harder joins me as we discuss how we can discover who we are designed to be. You'll hear how feeling incomplete, inconsistent, and like you're not making any traction in your life may actually be a clue into something really, really positive about yourself.
Christie:
We'll learn why being good and clever at several things doesn't mean anything is wrong with you. In fact, quite the opposite. It seems that we are taught that that is something bad and it is not. And why learning who you're designed to be and embracing that and shifting from playing small to shining bright can change everything and bring you your greatest joy and fulfillment. So please join me as we dive in to today's episode. Hey, Raelene! How are you today?
Raelene:
I'm doing really well Christie! How are you?
Christie:
Good! So when we were talking before, we were talking about Renaissance personalities,
Raelene:
Yes!
Christie:
And we actually have this in common. So tell us a little bit what a Renaissance Personality is, first of all.
Raelene:
I would love to, and in fact, I'll actually back up a tiny bit and tell you how I learned about it in the first place, because I think it's an interesting story. And probably like many people, I was working a lot, trying to start different things. I was very active. I was a mom at home for a long time with five kids and felt like there was more for me, felt like I loved raising my kids, but I always wanted to do more things. I was super creative. I was writing books for fun. I was starting businesses. I was doing all kinds of things, but I always felt like nothing was really connecting and I couldn't stay with anything long enough to really get a lot of traction.
Raelene:
I would get maybe bored easy or on to something else. I always liked the startup phase of a project. And I remember being fairly, fairly discouraged probably about 10 years ago now and feeling like I've tried all these things and nothing's really connecting for me. I'm not really sure what I want to do. And I- all of a sudden got a message from a friend of mine who I didn't see that often, but we had raised our kids together and she was just really somebody, one of those people, you know, that can jump into your life after six months. And it's like, no time has gone by. And all she said in this message where she sent a link and she said, "Raelene, I didn't have time to read this article, but for some reason, the title made me think of you."
Raelene:
And it was titled Renaissance person. And I had never heard that term. I didn't know what it was and the Renaissance person now I know by definition is someone who's good and clever at many different things, but they might never go that deep into something. They might learn just what they need to learn in order to do the next thing to get to the next place. And then they may be, get bored and, and go on to something else or they're challenged by something else. And I remember reading this article and it hit me like a brick to the side of the head, because all I thought was all these years, I felt something was wrong with me. I felt like I wasn't getting it.
Raelene:
Everybody else seemed to have these careers that would just take off. And they seemed really committed in one area. And yet that wasn't working for me and this article and it led me to a Ted talk, which gave me more information, but it really showcased that Renaissance Personalities are real and they're needed in our work and in our lives. And all those years, I felt like something was wrong with me that I was flaky or couldn't commit to something or not- just not invested enough in one thing. It was actually part of my nature. And it was actually really important. There's more research that's been done since in corporations and people who are recognizing that if you merge specialists with Renaissance people, you have really amazing strong teams.
Raelene:
And so it was something that until, until not even 10 years ago, I had no idea that how my personality was designed was actually good and okay, and needed. And I think a lot of people feel like that.
Christie:
Yeah. That is so validating because, yeah, I get asked all the time, "Well, what's your specialty? Like, are you like a really great person at getting people on Instagram?" And I'm like, "Well, yeah, but you know, there's all these other things." And like, I started to joke around, I don't know if it really landed or not, but I like this Renaissance word better. I used to, "Well, I, you know, I don't have a specialty. I'm a generalist, I'm a strategist. Like you tell me where you are in your business. And I can tell you where you need to go next to get there really, really fast." Right? But I love this term! I'm gonna start using that.
Christie:
Renaissance.
Raelene:
Well. And if you think about like the term Jack of all trades master of none or whatever, the phrase you're saying is, it's actually misleading and disheartening. Because it implies that a Renaissance person or a Generalist or a Visionary Type Personality that they're not committed to anything and they don't know enough. And it's just not true! It's a different skillset that is just as valuable as what a specialist brings to the table.
Christie:
Yeah. It's quite the opposite. In fact, I think the Renaissance person can help connect the dots and really figure out how to best facilitate all the specialists and really help to figure out what the best path forward is for, if you're talking about business for a business, or if you're talking about life coaching, it's like, you know, like 30 modalities or therapies and you know, which one is gonna do the best, as opposed to just going to someone for psychotherapy or just going to someone for, you know, alternative healing. You know?
Raelene:
Right.
Christie:
It's like going to someone who knows about all of them, you know, is a good fit, I think, for a lot of people. Yeah, that's so cool! So how many people in the world do you think are Renaissance people? Or what percentage-
Raelene:
Half.
Christie:
You think half?
Raelene:
I bet. I bet there's a lot. There's a lot of Renaissance people who do not know that they're Renaissance people and are probably laboring under the same feelings that I did for so many years of being incomplete or inconsistent or people around them have labeled them. And they just feel like they're not making any traction in their life. And when I remember it was after this, that, that understanding and learning what Renaissance person meant really started me on a path to committing some, committing to myself, some real training, some real development in areas that I cared about. Because up until then, I really was just trying out lots of things for a long time.
Raelene:
And it led me into a strategic intervention coaching certification. At the time, I wasn't planning on becoming a coach. It was more that I wanted to be a better speaker. I wanted to know more about myself. And I love the concept of strategic intervention coaching, like where it's not really about your spiritual life or your business or your personal life. It's really what you need the most. And how do you shift that now? Not in six months, not in a year. And I started just really investing in learning for myself, how I operated, how I was learning, how I was designed. And it, it changed my world, because I had never once considered, "Who am I designed to be?"
Raelene:
I had never considered, "Am I in the driver's seat of my own life, or am I a passenger?" And I never realized that I moved over to the passenger's seat. And it was about just coming up on for years ago, I had done my coaching certification. I was sort of working in that space. I was still kind of playing small in many ways because I was still kind of finding my own voice and my own confidence. I'd spent a lot of years playing small so that other people could feel bigger. I did that in my work. I did that in my life and not really understanding any of those strengths or power that I might have because I'm- I still have this voice in the back of my mind saying, "Well, all those things that you did—writing a book at the bus stop while you're waiting for your kids or starting these businesses, or-"
Raelene:
All these things I'd been doing, I dismissed them as not important, that those pieces didn't matter. And so now I had to figure out what would matter. Turns out that whole line of thinking was incorrect, but that's just what we do, right? We grow. And I was doing my work and I was moving things ahead. And I was still feeling quite disconnected in many ways, but closer to really wanting or really doing the work I loved, which was "How do you help people in a deep, meaningful way that isn't pandering and isn't insensitive, and it's just really clear?" And so the strategic intervention coaching was a good place for that, but I still wasn't understanding how much I could bring to it from my past experiences.
Raelene:
If that makes sense. I was still dismissing all that and trying to start new and fresh. And then like many people, when you have some sort of really hard event, everything sort of changes. And four years ago I lost my mom very unexpectedly and we didn't have a really great relationship. And so it felt like there were things that were unsaid and unfinished and I felt like she left this world having never been proud of me, and I hadn't been proud of me. And so what happened in that time is a pause. A life pause.
Raelene:
And in that pause, that was like two months of me maybe showing up in my social media or things that sort of kept my business alive, but I wasn't actually doing anything. And I remember going to this place of real deep reflection and I remember my husband getting quite worried and saying- cause I'm quite outgoing and I'm like many Renaissance people, I don't sit still for long. And I remember him asking, "You know, do you need to talk to somebody? Do you need-" He's thinking therapist, do I need to see a doctor? Like I was pretty, in a pretty dark place, at least from his perspective I was in a dark place.
Raelene:
And I, it- that question actually really caused me to think about, "Why was I feeling that way? What was it that was disconnecting for me?" And I finally described it, like I felt like for all my life I had been wounded and I never realized that I could heal that. And so I was just leaving in this place of pain and fear and again, playing small, right? And I had a choice to make, because the person, the relationship I had with my mom and her personality was, when I look back, it was many of the reasons that I allowed myself to play small because I didn't want to challenge that pain, I didn't want to challenge that relationship.
Raelene:
And not to shed a negative light on my mother. She was a really great person, but we have those dynamics in our families and in with people, right? That you don't always resolve. And what it did was actually really force me to become very intentional about who I'm designed to be, not who I became through a series of events, unfortunate or fortunate events- "Who was I as a five-year-old? Who was I when I was little? What did I love? What did I care about? What did I crave? And did I veer off track somewhere and started becoming somebody that someone else thought I should be?
Raelene:
Or some picture of, of something that someone else thought?" Because I spent 40 years believing I was designed wrong, you know? And when I woke up and really had to make a decision about, "Am I gonna go forward, continuing with that story, when I know it's not, it's not true. My mind knows that it's not true. My heart knows that it's not true. But it's my safe space. It's what I know. So I could continue another 40 years like that. But I knew that I couldn't do that. I knew that I wasn't going to. And so I became, I don't know, the example for myself of what living a Renaissance life looks like;
Raelene:
What changing everything to focus on; Who you're actually designed to be in your relationship, in your work place, in your career; What does that look like? And so if we circle back to your question and I'm sorry, I'm monologuing.
Christie:
You're good.
Raelene:
There are so many people who are trapped inside this lie or this story that, that they don't have any control over their next steps, that they don't have any- and that even if they did have control they wouldn't know what to do with it anyways. And they wouldn't feel valuable enough to ask those questions or take those steps. And to me, that's, that's the core of, of that's that's my definition of hell—if someone locked inside themselves like that.
Christie:
Right. Yeah. I mean, what you said is so good. And earlier you were saying before, even this conversation here, you're saying, there's so many parts to one person. How could someone be just one thing? And then how you were saying, like, if someone kind of forces you to be that one thing, or you force yourself to be that one thing, cause you think that's what is expected, because society tells us we have to specialize in something because, you know, being, being a Jack of all trades is not acceptable. You know, we have a tendency to shove ourselves into a box- you were saying, which I love.
Raelene:
Yes.
Christie:
Now, you know, one of the most, from my personal experience, one of the most freeing things that I realized was that who you are isn't your accomplishments and your achievements, or what you've done in the past. That's not who you are. Those are just things you've done. So when we're looking to discover, who we're designed to be, and who we are actually. We're not the money we make. Again, we're not the people we hang out with, you know? Who are we? Our identity, who we're designed to be. What did we come to Earth?
Christie:
If you believe in, you know, we came to this, this planet with a mission and a purpose, how does one go about finding that from a truly authentic place?
Raelene:
Well, it's a challenging question because we are so shaped by our surroundings, right? So, and we're so shaped by the situations that we found ourselves in, even if we didn't put ourselves in those situations. But the best way I- when I'm working with a client on how to do this, the number one way to just really start unpacking this is to go back to when you were a child. And for many people, childhood is not necessarily a fun time to revisit, right? There's lots of things in some of our childhoods that we don't, you know, just happy to skip right over that, into where I get to make the decisions, rather than going back to a place where I didn't get to.
Raelene:
But I remember being a young kid and being so curious about everything and I was a story-teller and I created all kinds of like fairylands. In fact, I always said that I wanted to be a fairy because fairies were beautiful and they were magical and they were, you know, they could go anywhere. And I remember having that very rich imagination and a deep, deep, even as a very young child, I've a very deep empathy for other people. So I would be the one in preschool, if someone got hurt, I would be all over them trying to help them. I didn't like anybody to be left out. I was very conscientious of that even as a really young kid.
Raelene:
And so if I looked back to, to, if I were rediscovering who I was designed to be, there were pieces of my creativity that I dismissed as not valuable. So that would definitely be a piece I would pull out and say, I need to really look. And re-investigate what my creativity meant to me then. And where did I compartmentalize that? Or where did I put that in a box? And what do I need to do now to bring it out? And it's true. Our accomplishments are not who we are, but we do live in a world and in a society where we're measured in many ways by those accomplishments. So after my mum passed away and it was such a big, it was such a big question mark for me, "What do I, how do I package all this stuff up that I've done in the past to use it in a way that means something for people now?"
Raelene:
And that's where my creativity could come in, right? Because that's where I could pull and draw from the past, my nature, my- the pieces I'm designed to be and realize that, "Okay, I am a creative big thinker. Why is that a bad thing?" You know? Why is that a bad thing? And it's so funny now. If someone looks at my bio or my resume now, they are, they're gobsmacked by all the things I've done.
Christie:
Totally.
Raelene:
They're totally impressed. And yet, I look at that and think, "I don't see it." Right? I don't see how those things, how they're packaged up into anything all that useful. All I know is that they're the currency that other people seem to need in order to allow me to be my creative, big visionary thinker. Right? So sometimes it's those tools that we, you know, I have adult kids now. And, you know, there's lots of people who, who will say, "Well, don't get an education" or, you know, "there's lots of people who make it without a- education or higher learning and things."
Raelene:
And it's sort of true, but it's also a sort of not true. You can, you can add to your tool belt so that people take you more seriously, so that people give you more room and more space to be who you are. So it's not that getting education or being in certain types of jobs. It's not that you have to dismiss those and say, "Well, that's not my, it's not my dream. So I shouldn't work there." Or "I shouldn't take that program." It's less about that. And more about, "Is that, in the type of world we live in, is that tool, that education, or that type of experience in a job, is it going to get you closer to being able to be and live the way you want to live?"
Raelene:
So there's a strategy to it as well. It's not just, we live in a world now where people say, "Well, just follow your passion. You have a dream, just follow your dream." Like, "Why are you in that job or going to that?" You know? Taking an arts program or becoming an engineer if that's not your passion? Because there's reality as well. There's practical steps that allow you to get one step closer to the way you want to live, and the way you want to express yourself. So I think there's, I think they go hand in hand. I had to learn to package all that stuff up in a way that people would look at my bio and say, that's impressive.
Raelene:
Even if it's not that impressive to me.
Christie:
So true. I- there's so many commonalities to like, I'm a super achiever like you. And it's like the same thing. I felt the same way! It's like, "What do you mean? Like, isn't that normal to do all that stuff? It's like, "No, not really normal."
Raelene:
Who doesn't write a seventy thousand word fantasy novel at the kids' bus stop? Apparently not everybody does that. Not everyone does that.
Christie:
Right. Exactly.
Raelene:
It wasn't a good novel by the way, but I did it!
Christie:
Yeah. And I love that you said that there's this distinction between, "Okay. Yeah, it's true—you're not your achievements. They're separate, but the achievements are what other people need.
Raelene:
Yes.
Christie:
It's like, you know, if you don't have a degree or something like that, other people need that paper.
Raelene:
Yes.
Christie:
You know, to validate what it is that your saying or understand that you know what you're talking about, even though you do. It's so interesting, the world that we live in, right? Yeah, it's important to know that. And I like how you were saying it's a strategy, really.
Raelene:
Yeah! You look at it like building blocks if you're gonna- if your dream is over here and you've got all these Lego pieces that you can fit together, are you just gonna be, are you just gonna throw those Lego pieces up and say, "I shouldn't need them"? "I shouldn't have to do that because I have a- Okay, well, somebody else is gonna pick up those Lego pieces and use them to get where you want to be." Right? It's just important to look at it from there's so many pieces you need in order to, yeah, to have other people validate what you need, what you want and to get there.
Christie:
Can you overdo it though? Like some people it's- it's a trap too, right? It's like a trap with the education. Like some people think, "Well, I can't start a business in XYZ because I don't have a certificate or a degree in XYZ." There- you know, now there's certain realities, like being a doctor and setting up a doctor practice. You do have to have an MD or a D.O. or something like that. But let's say in the coaching world, or like you're an expert in a certain topic, can it go awry a little bit? Like if people think, "I need this in order to start this or be successful."
Raelene:
Yeah. It can be a total excuse to stay in a small box.
Christie:
Yeah.
Raelene:
It absolutely can. So are you familiar with primary needs? So the six primary needs that people have in their life—certainty, uncertainty, significance, love, and connection, growth, and contribution? And those things kind of have to be in balance in order to fulfill- that's a whole podcast on it's own which-
Christie:
Yeah. It sounds similar to Maslow's hierarchy.
Raelene:
Yeah, it is, Maslow's hierarchy. But you don't need- and this, if anybody takes away something from this podcast today, at least from my part of it, you don't need anything to start what you need to start. You don't need anything because as long as you have a drive and a desire to do it, then you start. And maybe, maybe there's not like the, if you believe in a higher power, you don't believe in a higher power, I still like this analogy, is that, God, however you wanna define that is, can move a moving ship. Can steer a moving ship. But you have to get it moving.
Raelene:
And it's- there's so many- Oh, I could just go on about this forever. I didn't go to university. I didn't go to university because I never believed I could do it. I was always told that I was not smart enough. I was not- I did not have the inflect to be able to handle university. The message was get married and have babies. That's what you're gonna be good at. And I believed it. And I, but yet I knew, inside I knew that I was smart in many ways and that I really loved learning. But I had never, you know, and in those days in the seventies and eighties, when I was in school, there was only one way of teaching.
Raelene:
One way of learning. So if you didn't, if you weren't one of those kids who fell into that type of learning, then you were kind of left behind. And that's how I felt. I didn't- nobody really recognized any sort of, you know, diamonds in me that they could help bring out. And I remember having lots of conversations with my husband around the idea of going to university, every September would come around and I would be crying and I couldn't drive past the university in our town because people started their lives in September. That's how I looked at it. And I wasn't, I was at home with kids. That was great. But, and I had a very supportive husband. He would- if there was anything I had wanted to do, he would've supported.
Raelene:
But his question was always, "Should you be going forward in that if you don't know what you're gonna do with it? So why would you spend all that money and time on a degree if you don't know what your, what you want or what you're going to use it for?" And I took- it took me a long time to realize, that question stopped me from actually moving forward in many ways. And it wasn't his fault. That's how he felt about it at the time. But I think a lot of us look at it that way. Even seeing my adult kids looking at it that way at times, "Why would I invest in something time-wise, money-wise emotionally, if I'm not sure how it's gonna help me later, or I'm not sure what I'm gonna do with it?"
Raelene:
And I think it's a misleading and incorrect question. If it's interesting to you, then go for it, because it's gonna lead you somewhere else. And is it okay if I give an example?
Christie:
Sure. Yeah!
Raelene:
Okay. So I knew- so I had my strategic intervention coaching certification. I knew that I believe that eventually the coaching loopholes are gonna get closed up, because right now everybody- anybody can call themselves a coach. There's no governing body other than ICF, which is one type of governing body. But I believe that eventually they're gonna close that up and you'll need a university education, or you need certain types of certifications in order to coach. And I think that's a good thing, but I knew that if I was gonna take more training, then I wanted it to be either ICF certified or from a university, right.
Raelene:
From an accredited recognized source. But I don't have an undergrad. And remember I have a long story playing in my head that I'm not capable. Right? I'm super into it. I'm super excited and super interested, but I didn't know if I was capable and I don't have a lot of time. I'm trying to build a business. I have a family of five and my husband's an entrepreneur too. So that adds another extra layer of super fun when you're trying to raise a family and do all the things you need to do. And I remember just really starting to investigate if there was something out there, what would it be? What could I do?
Raelene:
Maybe it's a certain type of job I could get that would give me more leverage into this space that I wanted to go into. Maybe it's- maybe I could- somebody could mentor me. Like I was really looking at all those opportunities. And I was on my way, I had two meetings one morning. One on the phone and one at a location here in Ottawa, both with women I hadn't spoken to in over a year, they were- but they were kind of high up in their own organizations. So I felt like if anybody could give me some really good advice, these people could. And I was again, just reaching out to the network to say, "Hey, I need some ideas. I need some help." And I'm on the phone with one while I'm driving to get to the other meeting.
Raelene:
And both of these women mentioned Royal Roads University. So a university here in Canada. I had never heard of it. And that, and I, and my first thought is I'm 47 years old. I'm not starting university. Right? Like I don't want to go through four years of an undergrad. And then as we know, undergrads are often not enough anymore. You need to get more education. And I just felt like that's a long haul for somebody like me who's doing pretty well in what I'm doing. I just want to go further. I want to do more. And, but I thought, how big a coincidence is it that two people are mentioning this university in one morning?
Raelene:
And so I Googled it and started to look and I'm like, "Huh, now I realize why they're mentioning it because that university will look at your work credentials to decide where you can fit into their school. Right? Like how, what degree do you go into? And it turned out- first I applied for, there was a master certification in executive coaching. So I felt like, well, that's where most of my experience is. So I might be able to make a case for them to accept me into their certificate program, which now fits my criteria of wanting to level up my coaching and have a, an accredited course or affiliation.
Raelene:
And I got into it. And now you could have knocked me over with a feather. I never expected in a million years to get into that. I was so elated and proud of myself. Now side note, everybody around me is like, "Of course, you're gonna get into that." Like to them, it was just such a no-brainer that, that I would be accepted into something like that. But I had my own limitations or limiting beliefs. And when I got accepted into that, I started thinking, "What if I could get into the whole master's program?" Like the full master's program. Like it's something I would love, it's on Leadership so it's not specifically coaching, but I have lots of experience in coaching.
Raelene:
If I paired that with a master's degree in Leadership, this could- this is the piece I need to go international to do the things I want to do in a bigger scale. And I applied just thinking I've got nothing to lose. And I got into that as well. And I ended up having to choose because I couldn't do both, right? Too much time. But it was, it was, I never imagined that I could get the type of learning at the level I wanted to, based on all the things I had done before. And if I hadn't done those things and packaged them up so that other people can see them, I wouldn't have got in.
Raelene:
And there's one other piece that I really want to tell people if they're looking at beefing up their credentials to get somewhere is now so many universities do free courses online, or you can at Harvard does free courses online, and you can add those to your resume. And they are very valuable to people looking at your resume or looking at your credentials. So I can remember what the question was, but-
Christie:
I don't either, honestly, but it was all really, really good. And what I like is, it's kind of like, you know, "Where there's a will, there's a way." Like that's my takeaway from it. It's like, you know, your desire was to be able to get the credentials that you wanted in the shortest amount of time possible. And it's like the Universe or whatever you believe in, God, you know, put these two people in your path, you know? Well first there was a little work you did. Like they knew what you were looking-
Raelene:
Yeah! I was being- I was open and searching.
Christie:
Yeah, you put it out there what you wanted and who, you know, what your accomplishments are. And then it's like, "Well, why don't you look at this?" And those two people in a short amount of time, that's amazing! It's kinda like you're- you hacked your undergrad.
Raelene:
Almost. And yeah! And that was, I think that was the question you asked. Can people do it without all that? Can they, will they, if you, if you are always in this- the idea, we always tell ourselves and each other that growing is important. You always have to grow. If you're not growing, you're dying. It's true. It's true. But you can actually get very locked up in learning the next thing. Right? And then you actually don't start your life. But if you are, if you're really looking to hack your undergrad or you're really looking to move, move forward, you don't have to know exactly where you want to be. You just need to know that the pieces that you're adding to your resume, to your next steps, whether they're free, whether they're- it doesn't matter.
Raelene:
It all is important. The biggest thing that when I got into Royal Roads, one of my advisors talked about my- I had taken a course called Indigenous Canada. So learning about the indigenous culture and colonialism and things in Canada, just from my own interest, I just wanted to know more. And it was a free online course through a different university in Canada. And I put that on my resume because it was interesting. And I, and it was a great, it was a great course for me. And not only did they recognize that at Royal Roads, they pointed it out that they were really excited that I had taken that, because they do incorporate a lot of indigenous teaching into that, into that school.
Raelene:
And the other organization that noticed it, was an organization that does a coaching program up North in Nineveh, Canada to the indigenous community there. And they help young people with career planning, but they had never really looked at the component of the some of the type of coaching that I do. So we got into conversation about that. But they, the reason they wanted to have the conversation with me first, was because they saw that one free course on my resume. And they thought, "Huh, she's interested in this community. We're trying to support this community in a specific way. Let's have a conversation."
Raelene:
So you never know what it is. And so you might as well fill up your resume with things you actually enjoy doing. Because if someone comes to you and says, "Hey, can I hire you to help me or be a consultant or go into this program?" You want it to be in something you care about. So-
Christie:
Yeah. And you know, at the other, the other takeaway that I get from this two is it's like, don't hide all of these things either. Like you could have easily left that out. "Oh, no one cares about that." I mean, not necessarily that, but it could have been something else that you were like, "Oh, no one cares about that. I'm going to leave that off." And it's so true, even when we're marketing our businesses, you know, like really taking thought and concern into your About page and all the stories to tell, because you never know, like that one story you tell might really connect with someone, they find a commonality, like you were mentioning in your specific story, but you know, it's like, don't take anything that you've done for granted.
Christie:
Like it all has value.
Raelene:
Yeah.
Christie:
It's all made you, the person that you are, and only you will be able to help certain people in specific ways because of that.
Raelene:
It's so true. If you dismiss all those things, then you're dismissing part of who you are. And I always think of it like this. I might not think that it matters, but it's not up to me how it lands with somebody else. Like my job is to do the best job I can in the areas that inspire me and that I want to work towards. And that's gonna bring me to the right people. See, I'm moving my ship forward. Right? I might count on a higher power or somebody else to help direct that or move it. But I am always pushing that forward.
Christie:
Right.
Raelene:
And push. And that's where I want people to actually stop and figure out who they're designed to be, because you really have to evaluate, are you pushing the ship forward in a direction you actually want? Or are you pushing it in the direction that you've always been going? And it's super hard to change course. It just really is. But it can be done. And you do have a responsibility to yourself and to those around you to do that. I think about that with my five kids. What am I demonstrating? Right? If I was in a career, in a path or in a relationship or something that wasn't good for me and I wasn't happy and I just stayed in that and didn't change it, what am I showing my kids?
Raelene:
Right? I'm not showing them fortitude. I'm not showing them creativity. I'm not showing them courage. You know, I'm not, I'm not showing them any of those things.
Christie:
Do you mind if I tell a quick story?
Raelene:
Absolutely not! Of course!
Christie:
So, I like recently had like a pretty huge epiphany because, you know, I had joined a mastermind, like a high level mastermind thinking that I wanted to change my business. Like kind of like change, you know, who I was designed to be almost in a way to fit in what the types of people that were in this mastermind, you know? And their business model was very different than mine. There were a couple that were similar to mine and, you know, I stayed in the mastermind for three years and I finally left it.
Christie:
But I realized that I can never be happy in that mastermind because it was like, I thought it was gonna make me happy. I thought it was gonna bring me closer to my goals. But in fact, it was like the longer I stayed in, it was like, a lot of them are my friends. Right? It's not that. It was more like, you know, I'd have this just totally different perspective because of where I came from. And, you know, talking to people that, you know, all they do is sell courses, you know? Yeah. I've helped people market courses. And I have a couple of courses of my own, but that's not my business model. Like I do really well when I can go deep with companies and, you know, really help them strategically, but also help them execute on that, all of that, whether it's my team helping them or their team.
Christie:
But, you know, a lot of people in that mastermind, they didn't operate that way. That's not like they had experience in one industry selling one type of product. And I, you know, have experience. And that's not true of everybody in there, but most of them were like that. And I have experience with like so many industries and I thought, like you were saying before, like I made myself wrong because it's like, well I've got to specialize in one thing, you know? Or I really want to leverage my time better. Like, you know, but the secret truth about it is that a lot of people that are talking about courses or things like that, like they'll make you rich, you're gonna live, you know, in a mansion, on a beach or something like that!
Christie:
It's like, they're working just as hard in a lot of respects! And sometimes harder, especially if you're on some kind of like launch schedule where you're, you know, working really hard for three or four weeks, and not getting any sleep because you're doing this particular business model. And it's like, I have like 40 different models that I can draw from, like, you know, when I'm coaching and consulting with them. And so, yeah! I mean, I think that's just kind of another way to look at the same subject. It's like, you can actually kind of be fooled. Like, you know, I need this, you know, I need to go in this direction, but it's- you're making that decision based upon probably like a- I don't know how you would put it in your strategic coaching way, but your making it from probably the wrong place, you know?
Christie:
Like, I don't know what you would call that. Like what, where was I making my decision as opposed to making a decision from, you know, this is who I am designed to be. I'm embracing all of my experience.
Raelene:
Well it's group thinking. It's group thinking. You've come across something or somebody that connected or resonated, or you felt like it was a good path. And it doesn't even mean that it was the wrong path. The sign of, I think, a really great person or business person is also knowing when to pull the plug, taking what you got from it. And we make mistakes all the time, sign up for things we shouldn't be in, pay money for coaching that we don't need, or, you know, but the- but how quickly can you pivot? How quickly can you take those, those situations that were maybe challenging and reframe them into something that's more positive for you? So you now know exactly what you don't need, you know?
Christie:
Right!
Raelene:
It might have been an expensive lesson!
Christie:
Yeah, it came, it got me closer to having better self-awareness as to kind of like what you were talking about with the Aha moment about the Renaissance person.
Raelene:
Yes.
Christie:
Like, "Oh, you mean I don't have to put myself in a box, like yeah!
Raelene:
Yeah, and sometimes we go pretty far down those rabbit trails and that's just life, what I learned later on. And I think it's such a great skill is, is how to pivot quickly. It's not- they're no shame when going down those rabbit trails. It's worse if you stay on them because you feel like you are gonna be too ashamed to get off, or it somehow reflects badly on you. I make mistakes all the time. I have a full team of people that I make mistakes in front of sometimes. And that's just the way it goes. I've made mistakes with clients, but you own it. And you show people, you demonstrate for people that you get to be all the pieces of who you are, the good and the bad sometimes, and they're all valuable.
Raelene:
It's all important. So I think that's one thing as a coach and as somebody who works with a lot of people in these spaces is that I don't have to be perfect. And it is one of the things that when I see online, you know, other coaches, some of those, I don't know, shiny avenues that you might want to go down. I immediately look to see, are they human? Are they real? Could I relate to them? Is everything pretty and polished and perfect? Because then I know I don't want to be a part of it, because I can't. I can't be something that I'm not, and I want real authentic relationships.
Raelene:
And I want that in my business. I want that in my life, they're not separate to me. And I want that for myself. Like I want to live the next chapter of my life, being exactly who I'm designed to be and not apologizing for it and not changing it based on a mistake I made or a rabbit trail I went down or someone else's expectation. I'm not a traditional kind of coach or I do a lot of work in corporate. I do a lot to work with individuals. But I'm probably not your typical coach because I do with strategic intervention.
Raelene:
You do get right in there and, for lack of a better term, sometimes you have to, you have to look at that wound and see how does it need to be healed? Because sometimes it's not just the way we think it does. There's more ways to get to where you want to go than just one.
Christie:
That's so awesome. So Strategic Intervention Coach, that's such a fascinating title. And you're kind of getting at it like you kind of go into a company and you, you assess what needs to happen. I don't even know that there was a word for that, because that sounds like what I do with marketing.
Raelene:
Yeah!
Christie:
With like, leadership teams or what's the realm that you, I know I'm trying to put you in a box now, sorry. We're just talking about not doing that.
Raelene:
Yes, I know. I know where my, I know where my boundaries are with my box.
Christie:
So is it Executive Leadership? Is that the type of thing that you're doing? Or like, how do you get people to pivot? Like you were saying that strategic intervention is all about pivoting. So how do we know what we're struggling with? You know? And is that actually the thing that we're struggling with? And then, like, what are the symptoms even? Like for someone to know that they need to pivot or they need someone like you?
Raelene:
Well, I start- I do, I work with corporations. I work with people. So whether that person is in a corporation or I'm working with a big group of them, or whether I'm working with an individual, it really all comes down to the same thing, that most of the time, when somebody comes to me and says, "Here's my problem." Most of the time it's not actually the problem. It's some- the problem is something else. And it's something they haven't seen or don't recognize, or maybe have dismissed as not important. But the first step is always trust. Because I- and this is why it matters so much that I am authentic, that I put myself out there, the good, bad, the ugly, the mistakes.
Raelene:
Like it's why it matters that I'm honest and truthful and pushing- not posting in social media is some pretty polished version of me because people need to relate to you and people need to see those things on your resume that you dismissed, that you don't feel are complete. Because it helps them to understand that there is no place that they are, that you can't meet them in some way. And so strategic intervention is just really a style. It was- my certification is through the Tony Robbins, Chloe Madonna's foundation. And you know, people, some people love Tony Robins. Other people don't connect with him.
Raelene:
But what I do love about that type of style is that it really, it doesn't matter. It's not relationship coaching. It's not transformation coaching. It's not business coaching. It's not spiritual coaching. It's not life coaching. It's all of it. Because you're a whole person. So my job isn't to go in and fix your business. If you come to me and say, "Hey, Raelene, I'm really struggling with my mindset around this business strategy that I'm trying to move forward and I need more sales. And I can't quite get there," I will come in and I can probably help with that. But my first item on the agenda is not to start working on your business. It's to figure out if that's actually the problem, if that's actually the issue that's going on.
Raelene:
Well, maybe you're struggling with that because there's actually something going on at home that hasn't been addressed or there's something, or some limitation in you from way back that isn't- and it's not really about cracking you open and mucking around with the pieces and seeing where we are. I'm not a therapist, but it's really about identifying where the need is. And then how do we shift that in a responsible, but quick, efficient way, rather than dragging it out for six months or a year. You need to see change in order to have the courage to go forward into the next piece. And so, for me, it does not matter if it's a full organization or it's a student whose trying to figure out their next steps and is struggling, because the- this methodology is the same.
Raelene:
I'm gonna be honest and real about helping you find what you actually need. And then you can make decisions from that perspective and really unpacking some of that stuff that maybe you've dragged around with you that you thought was part of your story. But it's actually not your story. It's somebody else's story, or it's something you don't need to carry anymore because it doesn't serve you. If that helps define what strategic intervention-
Christie:
Oh I love it! I love it. So, I mean, how do- like, pivot, I feel like is this word that is thrown around now. And what do you actually think it means, first of all, and when is it the right time to pivot? Is it like when everything's falling down around you, is it like, "Oh, something didn't work one time, maybe I need a pivot," like-
Raelene:
Well, there is a shiny object syndrome, right? Because we can always look and think the grass is greener over there. I think first it comes down to when you- have you made your decisions, emotionally or not, right? Because I'm an emotional person. So I put a lot of value in how I feel and how- but I always come back to this place when I am not judging myself, when I'm not critical of my capabilities, when I'm not dismissing, when I have clarity around what do I actually want? What is it that I want? I can tell you what I want in my life. I want to live in a van and travel North America in my van with my dog and my husband.
Raelene:
I've raised five kids. So I kind of want some solitude, but I want a fully functioning business. I want to work with a team of people. I don't want to work alone. I, there's very specific things that I want. And so in order to get that, and it actually has nothing to do with money. There's no dollar value there where I'm like, "I have to get to this dollar value," and then it actually doesn't even play a factor in how I think. It's what will allow me to do that. What will allow me if I have a hundred grandkids around this world at some point, what allows me to go visit them when I want to and doesn't stop me? What allows me to travel some in Europe or go visit my brother?
Raelene:
Like, what is that, what allows me to do that? So flexibility in my career, having a team with people, like there's certain things. But I will have many moments when I get emotional. And I think, this doesn't work for anybody. All of those people on Facebook who were saying they're living on a beach, selling one program, like they're lying! Like you get into your head and you're like pulling that all apart and you think, "I can never do it. I can never do it." And, or it might work for them, but it's not gonna work for me. And I always have to come back to, "What are my options?" And my options are to quit everything that I've worked this hard for. Even though I know that I have a goal, I can quit.
Raelene:
I can sit down and do nothing. I can feel sorry for myself for a year and not move the needle forward at all. Or I can stop feeling sorry for myself and just get on with it because hard work is hard work. And how would I know that it's time to pivot for me? I would know when I'm not connected to the work anymore. When I don't feel inspired or feel like I'm doing good work for people, I would know that it's time to change, or if it's taking too much, I mean, I work all the time and it's because I really love it. It's not because I have some agenda.
Raelene:
It's not because I need that vision to happen now. It's because of the work that I do so fulfills me and inspires me that I want to do it all the time. But does that mean that 24 hours a day, it's fun? I hate creating schedules and systems and doing financing and books. All I wanna do is this, talk to people, you know, and help people in the coaching area and write programming that really helps people. But that's really not a big part of my job at this point, because I have to lay a foundation to allow me to do that in a bigger way later. So I'm not in the fun piece all the time and that's just life.
Raelene:
But is that big picture what you actually want, right? Is that where you're going and that if, if that happened tomorrow, would you be excited? And that's kind of how you know that you keep going. Even if you don't always feel it.
Christie:
Yeah. That's so great. Yeah. I can see that. And also, I mean, I think there's people out there that are like saying, when it comes to pivoting, it's like, "Well, if your customers aren't buying it, if they're not, you know, it doesn't necessarily mean, in my book, it doesn't necessarily mean that you have to switch your product. You know, so many people think it means I've got to pivot, you know, what I'm selling. It's like, "No, it could mean that you need to pivot how you're selling or how you're connecting to your customers." And I think the key is to be connected. Like from what I'm getting from you, it's like personally, you know, you're saying, correct me if I'm wrong, that pivoting comes from being connected to your emotions and how you feel about things.
Christie:
And if it brings you joy, there's a lot of people walking around that are not really connected in that way. And they probably don't even know it. And then, you know, from the example I just gave, I think that also has to do with being not only connected with yourself, which is so important. Because I know I've talked to a lot of entrepreneurs that don't seem to be very connected with themselves. And that usually means they're also not very connected with their customers.
Raelene:
Right. Yes.
Christie:
And so I think it's, it's both. It's like, you wanna grow a bigger business, you've got to get connected more within, as well as with your team and with your customers. And when your team's happy, your customers are gonna be happy or happier. When you're happier, it all ripples out. Right?
Raelene:
It's so true! Because even your- what you're saying is sometimes you just need to actually change the conversation, not blow up your whole life, not change your whole life.
Christie:
Exactly. You don't need to click the click the demolition button.
Raelene:
Right. Right. And that's where a really good marketing person like you comes in because- and that's where coaching comes in. And that's where mentors come in. That's where connecting with people who are outside of your everyday work can provide a ton of inspiration, right? And can really help you, help you re-appreciate what you're doing. Right. And reconnect with what you're doing. And we need to do that all the time, especially as entrepreneurs, because our work is hard and there's, there's lots of people doing hard work, but entrepreneurship is very isolating and it can be very lonely.
Raelene:
And so it's, it can quite easily, you can slip into the idea or the mindset that maybe you're doing it all wrong because it's not working the way someone else said it should, or it's not working the way you had planned it in your mind.
Christie:
You're not happy.
Raelene:
You're just not happy. Or the work is too hard. And you're in a phase of your work where the building is just too hard. And sometimes that's when you do need to connect with a professional in some way to say, "Help me figure out if I'm just tired or if I'm doing something that needs to be shifted in a different way. Or if I'm just on the wrong track?" Has this- I talk about this in terms of our dreams. We- I'm in my, I'm almost 50. So I've had a few dreams in my life and they all have a common thread of wanting to help people in a bigger way. Lots of us have that common thread.
Raelene:
But, but I remember having one business where I was really considering shutting it down and I didn't want to, because I was so connected to this business and I felt like, I felt ashamed that I would let it go and that- But I just didn't have time for it. I didn't have- it didn't work with the next phase of what I wanted to do. I was trying to make it work, but it was just that it was work, and it was make-work. Like I was always busy with things that I just didn't care about. And finally, somebody else said to me, "Raelene what if you're, what if that dream already served its purpose? What if it already brought you to where you need to be? It brought you as far as it needed to in order for you to move on to the next dream.
Raelene:
And what's it gonna take for you to let it go? What if they already did what it's supposed to do?" And it was just, I could have kissed that person on the middle of her face because it was the thing I needed to hear, to be able to help me disassociate and realize that that dream did bring me to where I am now that I can move to the next chapter. But if I was trying to drag it along too, I was gonna be, I was gonna be kind of crippling myself to move forward.
Raelene:
Oh, lost your audio.
Christie:
That goes, right into the pivoting that we were talking about before too. It's like, even in the example that I gave about the mastermind, you know, it's like, I almost wanted to hit that demolition button, but it was for the wrong reason. It was because, you know, I just wasn't happy with, you know, what I was doing at the time. And going through that whole experience helped me rediscover the parts that I really did love doing. I was just ended up doing too much of the things I didn't like doing. And it had nothing to do with what I thought it was, which is, I needed to change my model or I need a, you know, have a different offering or, you know, whatever.
Raelene:
Sometimes you just need an advocate. Sometimes you just need someone to come along and say, "No, this, you are doing it. You are!"
Christie:
You know, what is that quote by Albert Einstein? It's like the, the mind that created the problem, isn't actually, do you know what I'm saying? It's like the mind that created the problem is not the same mind that can come up with the solution?
Raelene:
Right. It won't solve the problem.
Christie:
Right. Yeah. Like what everyone says, like what got you here won't get you there. You know? It takes to get to the next level of your life or your business. It always requires a different type of thinking. And like you're saying, sometimes it requires professional help to a different mentor or something else to help you get to that next level. So,
Raelene:
And every single stage, this requires courage. Every single stage. And you have to stand up and step up for yourself because nobody else is going to do that for you. You might have advocates along the way. You might have people that are willing to help you. You might have great mentors. You might have a great team, but nobody is gonna do this for you. And so you need to create that strong vision. You need to have that very clear about why you're doing it. And I get very frustrated with the whole concept of "What's your why? Let's figure out your why." And then, you know, I could- I know coaches will spend weeks on that to get their client to that "Why"
Raelene:
and, and I get it. I understand why that's important, but at the same time, it's deeper than that. It's not just, "Why do you wanna be there?" It's "What is it that create- that gives you that fulfillment, that emotional high that you need to keep going?" Because it's hard work and it doesn't matter if you're an entrepreneur or you're in a career, a career type job, or you're- you still have to, you'll have to have something that you're aiming for. And it could just mean some sort of freedom. Maybe you love traveling, or maybe you're really excited about something in your future. And there's probably many different ways to get there, but you still have to take those steps to get there, whatever they are.
Raelene:
So, yeah, like you can't just sit on the curb and say, "This doesn't- I'm not happy right now. So I'm gonna do nothing."
Christie:
Right.
Raelene:
Well, then you're gonna do nothing.
Christie:
Right. And still be unhappy. Right?
Raelene:
Right.
Christie:
It's like the definition of insanity is expecting different results but doing the same thing. So you're doing some really interesting things lately with your company, Tribe, and redefining Leadership as it were. I see. Can you talk a little bit about that? And then also let people know where they can find Tribe?
Raelene:
Yeah, for sure. Well, I mean, Tribe is just a, I have a dream, man. It's one of these things where I got tired as an entrepreneur and a coach, I got tired of working alone. I was recognizing how many great people are out there—coaches, academics, entrepreneurs, people who are just doing really good work. And they're really inspired to do good work, but they feel just like me. They feel alone. They feel like it's too hard to push this forward all the time by yourself. And I decided to create a type of business model where people with those expertise, they could come in, we could sort of package some of our workup together, go help people in a bigger way.
Raelene:
So instead of me just having my strategic intervention and some of my entrepreneur experience, I could find a coach that has an education background, and I could create really cool packages to go into corporations or to help organizations in a bigger way, without just relying on my expertise. So we kind of have these cool people from all over the world who lend weight to what we're doing in Tribe. And we kind of use each other, the power of the bench. We use each other to find really great clients to work with people in a deeper way.
Raelene:
And we create, we start by creating free courses for people, sorry, I'm realizing it's getting very dark. I have not- And we wanna reach people—whether they have no budget for coaching or no budget for support, right up to corporations who do have a access to funds to help people in a bigger way. We want to meet people at every stage. So we work under the umbrella of personal professional and leadership development. So all of our content is created in the emotional intelligence or conversational intelligence space. And we bring in all kinds of experts to add to that conversation. So it's basically a collaborative work model.
Raelene:
And I mean, we started in Ottawa, but we have people working all over the world with Tribe, we're still a startup, so we're quite small, but we always want to find those people who are just, they're just, they say, "You know what, I want to work with a team. I'm tired of doing this by myself too, whether you're a marketer or whether you're a coach, whether you're an entrepreneur in a different way." But what I do helps people move their lives forward. So those are the people we work with and say, "Yeah, you might not know how to write a course, and so, but I do, so I'll help you do that. We'll put that together and we'll market it. You know? We'll get it out to those corporations or those individuals who need it.
Raelene:
So we have university systems that are looking at our model. We have corporations all over the world that are contacting us now to hear more about what we're doing, because it's this idea that collaborative working- working together in a collaborative fashion often only works on paper and people don't actually implement it, but we're implementing it and it's really working because we can give clients exactly what they need. I don't have to manufacture it. I can go in and assess what they need. I can pull the right team together and we can go and serve them in a real way that's supportive and gives them what they actually need. So it's just a really cool, I think it's a really cool model.
Raelene:
I just wanted to work with people who were smart and creative and doing amazing things. And I wanted to help them leverage what they do, so that they can go and make money off of it too.
Christie:
Yeah. I love that! It's so innovative. And I haven't really seen anyone else do something like this! So you're kind of combining different models into a new model. And that is the definition of innovation, when you take two things and make a new thing. So I love it! Where can people find your website?
Raelene:
Well, www.TribeLC.com. If you Google Tribe Leadership Consulting, you'll find us. And of course, people can connect with us on social media everywhere, and we're, like I say, we're startup. We're getting our feet under us. We've got some really great people who are starting with us as well. So we're always just looking to, not just combine our expertise and services, but actually combine our ideas. And so we have, I have coaches that are starting to work together on things that I'm not really a part of and I'll help direct, and I'll help get them connected with the right organizations that might be able to use their product or their service. But it's, I think it's Sunny Lenarduzzi, she's a marketing, a YouTube expert, I think out of Vancouver.
Raelene:
I think that's where she is, but she is, she talks about finding people's genius zone and that's my specialty. And that's what I love is when coaches or academics or consultants come to me and say, "Raelene, and I've got this, I got all of this knowledge, but I don't know what to do with it." Whether they do something with Tribe or not is irrelevant. It's still my specialty, is pulling that out of you and helping you package it up into something you can actually use. So, and I get super into that, obviously.
Christie:
I love it! I love it. Well, you do it from experience, you know, being a Renaissance woman yourself,
Raelene:
Yes.
Christie:
You totally get that. Great! Well, thank you so much. One last thing, is there some kind of inspirational story or quote? I always like to leave people in a high note that you'd like to share with people, maybe "The Leadership starts with you" piece, something you can leave us with.
Raelene:
Yeah. Well, it's, "The leadership starts with you." I love the concept of leadership. I love the concept of people finding that in themselves. So whether they're a student, whether they're a parent at home who's considering getting back into the workforce, whether they're in a career job or whether they're the CEO of a big organization, Leadership starts with you. And a lot of people believe I'm not a leader. I don't have those leadership qualities. Somebody else, you know, especially introverts think they might not be leaders, but it's actually incorrect. Leadership is a set of skills. It's a set of skills you can learn, it doesn't mean you have to be an extrovert. And it means that you're stepping up for yourself from a place of integrity, from a place of the wisdom that you bring into the room and the knowledge that you're willing to grow with to gain, and to advance what you need to do in order to help the people around you in whatever type of career or home, life or experience you're in.
Raelene:
And I think I just always wanted to encourage people to don't ever underestimate or undervalue what you bring into a room when you bring that, when you bring yourself in everything you are, because people need what you have, even if you're not sure what that is. So taking some time to really investigate that for yourself. There's people out there who need you. And we could spend our whole lives shying away from that. But what would happen if you really stepped into it? What would happen if you say, "You know, I don't know all my genius zone yet, but I'm gonna find out. I'm gonna make it my next steps to find that out and then figure out how I can use it." That's an amazing example you can set for people around you, and it's an amazing way to start your ship down the path that you want to be on.