Today I'm speaking with Johanna Lynn, an expert in helping others resolving painful patterns from living out in the next generation. Her mission is to contribute to world peace, one family at a time.
In the episode you'll hear:
The scientific study of epigenetics and how your DNA affects you beyond your visible traits
Your Ancestral Alarm Clock and its influences on the decisions we make in business, our earning capacity and/or our relationships
Which aspects of your life and business are influenced by your relationship with your mom and your relationship with your dad (and what to do about it)
Why she only believes you're being influenced by the past two generations and not seven
How to heal generational patterns, emotions and trauma, without knowing your family history
If you're inspired by this episode, I'd love to hear your biggest Aha! moments. Take a screenshot of you listening on your device and post it to your Instagram Stories and tag me, @christieturley!
LINKS:
Johanna's "Be Good to Yourself" Meditation: https://johannalynn.ca/be-good-to-yourself-free-gift/
Johanna's Website, Instagram, Facebook & Twitter
Connect with Christie on Instagram, Facebook, Twitter and LinkedIn.
Resources: Heal Your Body by Louise Hay, Feelings Buried Alive Never Die by Karol K. Truman, Still Face Experiment on YouTube, It Didn't Start With You: How Inherited Family Trauma Shapes Who We Are and How to End the Cycle by Mark Wolynn.
Get 20% off Epic Matcha's Organic Matcha and the Morning Ritual Challenge with Coupon Code: MINDMUSE

Christie Turley guides visionary leaders to reconnect with their higher genius, so they can improve decision-making and deliver greater profits, influence and impact. She is the author of the book, The Intuition-Led Business, which offers a framework on unlocking the intuitive and subconscious minds, and she is founder of Conscious State University, an online learning platform that teaches leaders and their teams how to make better decisions using science-backed methods. A dynamic speaker, she has shared the stage with many New York Times bestselling authors and is the host of The Higher Genius Podcast. She lives in the southwestern United States with her husband and their two daughters.
Let's Work Together
See What That Looks Like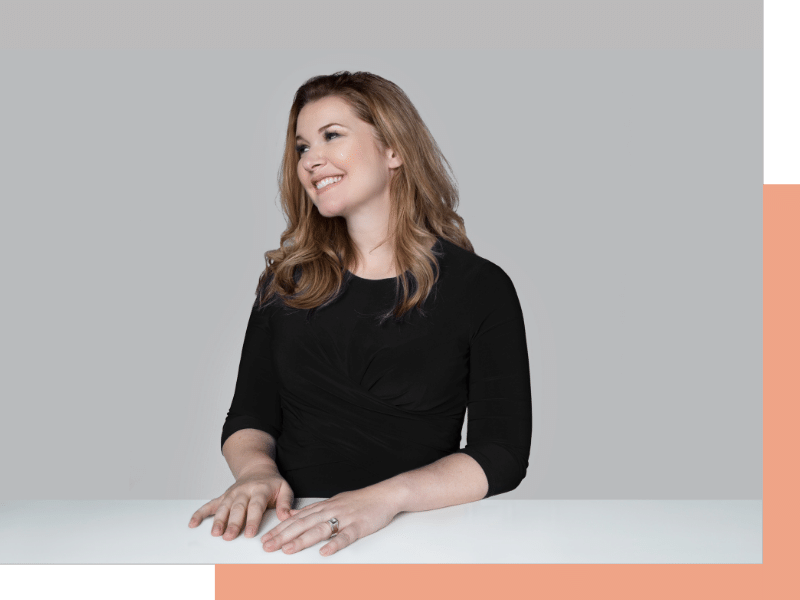 Transcript:
Christie:
Hello. Welcome to the mind muse podcast. I'm your host Christie Turley. And today Johanna Lynn is joining me. Johanna is the founder of the family in print Institute and she has an international private practice. She is committed to resolving painful patterns For, from living out in the next generation as a fond repeat and what I love about her. And she has the scientific approach to what she does. I'm in the healing world. And I can't wait to dive into our conversation. All right, welcome to the podcast. Welcome Johanna.
Johanna:
Great to be with you.
Christie:
Cool. So today we're talking about the three Invisible Forces effecting your business and relationships. And I love that because I do believe, and we talk about it a lot here on the podcast. You know, the things that are holding us back are the things we can't see, it's that inner game, it's that mindset. And so we have some interesting things to talk about today. Don't we, we do it. We're going to go far beyond the mindset conversation. Cool. So tell me a little bit about how you got started just to give a little bit of background. Absolutely. So about 20 years ago, I started working with bodies.
Johanna:
I was a massage therapist and understanding, huh. You know, that, that Crick in your neck, that sore lower back, that has a lot more to do with the job you want to leave, but aren't quite finding the courage to do it or the marriage you're unhappy with it, but sort of stick around and try to find the way through. And that kind of led me into a mind body understanding where I found this body of work, all of us, epigenetics and neuroscience. I know we'll get into that, but it was just sort of this one thing leads to another, and I'm sure many of your listeners can relate. They've probably followed a similar track. Totally. Yeah. I remember when I first learned about the mind body connection and yeah, it had gone to a massage therapist and natural and things like
Christie:
That, but I never quite got it until I read the book, heal your body by Louise hay and feelings buried alive, never die for places.
Johanna:
One of my favorites yeah. Wrote that. I can't remember. Oh gosh. Now I can't recall.
Christie:
It's like the only book called that. So if someone wants to Google it, but yeah. It, it, it's, it's hugely important to understand and also listening to your body for them, for those indicators, you know, like all of a sudden you get a stiff neck and you're like, what's that about you? Look it up. And it's like, you know, there's like seven possibilities that could be mental or emotional and it gives you a huge insight.
Johanna:
Absolutely. It's almost like every time I've looked that up one or two of those things were like, Oh, this is exactly what's going on. And so, yeah, let's talk about it
Christie:
A little bit about epigenetics, because this is not some like fringe, like belief system, like this is rooted in science, they're finding. So, so tell us a little bit about that.
Johanna:
Oh, absolutely. Epigenetics is a field of study that really understands family experiences. What's unresolved for our parents and our grandparents. Even things as significant as trauma has its effects on us, literally changing our DNA. I call it the family imprint. And so much of what's running us has to do with this epigenetic piece.
Christie:
So what do you mean by what's running us?
Johanna:
So what might be our knee jerk reaction two, you know, the trigger, his life throws at us what we might wanna respond to our spouse when we're feeling that, you know, because a little too close to the nerve and how we, how we parent and the decisions we make in our business day in and day out.
Christie:
It's kinda like that automatic M whatever, that automatic voices and your head that it is probably narrating every situation. Or like when you just have, like, you send me a knee jerk trigger yeah. That you might get when something happens. Cool. So what do we do about this? Like, you talk about a lot of the epigenetic imprint, So, and the, the ancestry and the grandparents. Tell us a little bit more about that.
Johanna:
Yeah. So when we look at it from a sort of professional perspective, sometimes our relationship with money can come in to that our own confidence, the risks we're willing to take, all of that comes from this blueprint and our family. And so one step is really understanding, building our awareness. So that might look like, Oh, geez. You know, my mom and dad were super risk adverse. And so does that change the risks I'm willing to take or do I kind of lose my ground every time I'd take a big risk. We are just beginning to understand the roots of what informs our decisions and how that is really of guiding all of our thinking.
Johanna:
Yeah.
Christie:
So do you have a good example of, of something that maybe happened with one of your clients at demonstrates exactly how this plays out?
Johanna:
Yeah, absolutely. There was one significant one. It was such an interesting case that it stands right out. As you asked that question, this gentleman was 43 years or is 43 years old at the time of a real financial crisis in his business. He's a lawyer. He had built a huge practice, but he found as he looked back in hindsight is always clearer. That last year of Business he'd made a series of sort of a bad, bad calls, bad decisions, bad investments. And he was looking kind of teetering on this decision of do I claim bankruptcy. And there was so much shame, so much frustration, all kind of wrapped up in what he had built up over that year.
Johanna:
So he was coming to me to really explore what, what could we do here? Because of course this is affecting his marriage, how he's showing up as a father, kind of all parts of his life were affected. So my work is about uncovering what I call a two generation geneogram. So I look at the Client, what they're up against their challenges, and then looking at what went on with mom and dad, and then before sets of grandparents at the top. So we understand the influences, why didn't, you know, it, this gentleman's father at the same age, 43, he had trouble with gambling and sadly had lost all of the family's money on gambling.
Johanna:
And at this time he had an estrangement from his father. The father was kind of that the bad one in the family pushed out. And he really hadn't spoken to his dad since that time. So when we begin to look at this, you could kind of see the lights going on for him as he was connecting these dots in our work, we call this an Ancestral Alarm Clock. You would be surprised how many times things happen around the same age. You know, our parents, they got divorced at 50 to, and we are in our early fifties and just don't know why we're not connecting with our spouse anymore. We see these things that rise up around the same time.
Johanna:
So back to this lawyer, he was able to really understand, wow, I was following something larger than myself. It started off this kind of a pitfall of this kind of a cascade of bad decisions. So that in an unconscious loyalty, I remained equal to the father that I've always judged and excluded. And so the real work is actually coming to understand what was behind his dad's addiction to gambling some of those bad financial decisions and even separating or creating an inner relationship with him in his, because they hadn't spoken in so many years.
Christie:
Wow. Yeah. That's amazing. So, okay. Let me just dive into this a little bit. So some people listening to this might have a problem with what you just said, like, what do you mean? Like I have this imprint and that's like a destiny and I don't really create my own destiny top a little bit about that.
Johanna:
So I believe you definitely a, a student of creating our own destiny and, and really, you know, I'm responsible for my thoughts. And of course all the good things that we can do, you know, eating well, exercising, fueling the body, moving towards our goals and equal to that. There is this a blueprint, this ImmPRINT, that comes from our family of origin. And it seems that we only really uncover it when we've hit a wall. Similar to that lawyer story. Typically, we don't go looking back into our family history unless we were trying to solve something that's really painful. That's really goddess on the edge.
Johanna:
And so there is certainly well science supports. We are imprinted with things that happened to our family. So when we look at really intense studies, our descendants of the Holocaust, we know that the children of a Holocaust survivors have the same stress markers in their body as if they live through the Holocaust. And so now we take that into our everyday experience to, you know, did dads succeed and do well in what he wanted to do in his, in his life. Did mom give up the thing she really wanted in order to be there for the family? And then what kind of compromises are inside of us when we feel pulled in all the directions we can do.
Johanna:
So these are the types of ways that it influences and shapes our lives.
Christie:
So how would one, and maybe we need to talk about this later, feel free to postpone this question to later, but share how, how would we work through this? Like when did you do with a lawyer? How did, I mean, was it like as simple as make having the awareness, then let's break down. So the first step is the awareness. So
Johanna:
Gathering the facts of the family, which kind of connects those dots for him. But yeah, I wish everybody listening could have been in the room. You should of seen the, almost a relief kind of wash over his face in this sense of, wow, this wasn't just a mistake that I made this connects to a larger picture. And he sort of leaning into me like really, if we have this internal conversation, you know, I'm guiding him to have an internal conversation with his father. So a lot of this, if anybody has a therapy background as a little bit of gestalt influence with it, where I'll have him, imagine his dad is sitting with us in the room, you know, close your eyes.
Johanna:
What happens in your body as you feel your dad joined us here? Oh, I feel tense. I feel tight. I feel constricted perfectly understandable. There's been years since they've had a conversation and then I'll give him sentences to try on saying to his dad. So a lot of them sounded like I've been judging you all this time, dad, and here I am at the same age that you lost all of our money and I've placed my family in the same situation, I felt that you placed us in. So there was a humbling that happens right away. There is a greater understanding. There's a softening because what we know in this work, it's been around over 50 years, that there's an organization to how the family works.
Johanna:
And if we exclude one of the family members, what we judge them for, what gets all tangled up in that is bound to repeat in the next generation.
Christie:
Yeah. So cool. Moving. So, so this was his father, is that correct? The lawyers father, how far back do you look when it goes to the, the generational healing?
Johanna:
You know, I only have, or have to look two generations back. We get all of the information we need there. Now there's all kinds of, you know, theories that it can go back seven generations and even further back from there. But I got to tell you I'm fairly science-based and when we follow epigenetics, the proof is two generations back. So I kind of stay within that range.
Christie:
Hmm. That's interesting. Okay. So how, so, how in your work, like, just from our previous conversations, you've talked about how the quality of the relationship with the father and the quality of the relationship with a mother impacts things and, and the differences between those two relationships. Can you talk a little bit about that? Oh yeah.
Johanna:
It surprises so many people that the quality of our relationship with our parents have so much to do with what we call success in life. And I, I know that means different things to different people, but I like to think about it. If we can imagine almost two barn doors, you know, one, his dad and one, his mom. And if that relationship where we literally got our body, our life from is closed off, then we kind of Fort our life force. So let's say this lawyer, this, this door to dad is completely closed. And now he's really only got access to 50% of his life force of his ability to really achieve success.
Johanna:
If his relationship with his mom is completely perfect. And I don't know anybody that that's the case. So this whole concept of where we receive our life from generates how things go out there in life for us. Now, if I'm either more concrete, even more specific, when we think about what his, everything to a baby, and I know you're a mom to this whole idea that, you know, loving our children eye to eye connection, rocking them to sleep, all of that attunement and attachment that really builds the neural pathways of our brain For I belong. I matter I'm loved.
Johanna:
And for many people, things maybe got a little lost in translation from that very beginning, or it was more logistical than that. Mom had to go right back to work. Mom and dad were running a business and they were super busy. And so even if loving grandparents step in or the worlds best nanny, it still not the routes of what we need for a mom and dad. And So that feeling of, I didn't get enough of what I needed. That child sort of feeling lives out in not enough time, not enough energy, not enough clients, not enough money. And instead of chasing the, not enough out there, what if we really work at the root cause of it, everything changes within our professional results.
Christie:
Well, I don't know who said it, but I, it might've been Tony Robbins for someone like, you know, that everyone on planet earth has one thing in common and that this open wound of not being enough. Right? So if, if your parent like, like I am listening to this and I'm thinking, Oh God, do you do with my children right now? Or whatever. It was like pretty normal right now,
Johanna:
Of course. I mean, I'm a working mom, you know, I'm about to leave and travel and go teach. And, you know, it's, it's this, this awareness that there will always be separations. We will always need, you know, family helpers to come in and do this whole thing called raising children. What matters most is how we reconnect that attachment. Oh, I missed you so much. I'm so glad to be back with you and really setting time in our calendar part for the importance of that connection.
Christie:
So is this work that we do on ourselves, you know, healing that, that maybe that, that initial birth, or, you know, the first few years of life, is that like what most people call in our child's work? Is that the same thing?
Johanna:
No. So this work we are term for it is brake in the bond, and it's probably one of the most overlooked things in all of you, you know, when people reach out for support, because it happened before language came online, you know, we can't go to a therapist and say, geez, I spent the first week of my life in an incubator. Therefore, I don't really trust my husband's love. You know, we don't, we don't make those connections. And yet, if we think about that newborn baby, what is everything to that sweet little baby connection with mom breathing in her, smell, hearing her. And so something, as you know, medically understandable as time in an incubator, maybe we were born premature, or as I say, mom had to go right back to work.
Johanna:
It creates a change in how the BA the baby develops. And so I, it's very interesting, a little clip on YouTube. Your listeners might want to look up is called the still face experiment. It's one of the most popular experiments ever done, really understanding when mom's face just kind of goes like a blank. What happens to the baby? She's physically there, but emotionally not reachable. And this changes our own inner sense of confidence. Our ability to go for certain things when my mom is disconnected regularly. And so, yes, this can all be renewed. It, this is not something that a life sentence is just the awareness to go back and really work with our foundation before we can build that, that dream.
Johanna:
Great.
Christie:
I will put that link in the show notes. So that would be super
Johanna:
Interesting is I think you'll find it interesting. So
Christie:
The, the we've talked a lot about the mother. What about the father?
Johanna:
Yeah. So in this work we say, the mother is the one who builds the life, who, who brings life into being of course, through birth. And now the father's role is to really bring the child into life. So from dad, we get this concept of direction. Like what's the right choice for me, what's the right path. And sometimes that can be through modeling and sometimes that can be through, you know, whatever, whatever I choose. I know my dad's behind me. You know, if the floor were to just fall out of my life, he would be the one I could call and count on. And then this really supports our direction and confidence to know where we want to head in life.
Johanna:
Yeah. That's interesting. So yeah,
Christie:
The father and the mother. Mmm. How might that play out in adult life, say your, in your twenties, thirties, or forties or older,
Johanna:
I'm like, how does that manifest? So I think in this work, there's something called the order's of love and whether we were four or 40 for The, the rule still applies that parents give and children receive. And so even if we're a multimillionaire or, you know, entrepreneur, there might be this feeling of, well, what could they offer me? You know, they're not in my industry. They are not going to have the advice, but it's really our way of approaching them our way of, can I show up in this conversation as the daughter, you know, I'd take off the business hat and I arrive really as the daughter with this open heartedness of what can I receive, and maybe it's a compliment, and maybe it's just the connection, you know, over dinner, but really having that, that way of entering into the relationship really feeling as though you're the daughter or you are the son.
Christie:
So the grandparents, we talked about two generations back. And so there was only like, well, yeah, we've really only talks about the parents right now, even with your whole, your examples. So yeah. So any examples or just thoughts that you want to share on your own
Johanna:
Grandparents? Absolutely. So the reason grandparents come in to every session that I do is because typically will have a complaint of either mom or dad. So let's just say, I'm dad is super critical, or dad's really authoritarian. And there hasn't been much room to make your own decisions as a child. And the client feels really stuck, really angry, really closed heart to dad. Now there's not a lot of movement. We can have to improve the person's life. If half of that door is just, you know, completely shot. And so we want to get a bigger picture. So what went on for dad to have him be so critical or so controlling?
Johanna:
Oh, wow. We look back, grandpa was super quick to anger. You know, grandpa lost a sibling, let's say, and it was blamed for not watching the sibling while he was playing. Grandpa's the older sibling. And so now he, he controls to keep everything safe, to keep everything, you know, out of harm's way. And so if we start to look at the Why of what's behind certain things, we've blamed our parents' for something else can open up outside of that pattern way outside of maybe that dance that we get stuck in with them so that we can open up tomorrow in our own life force more of our own direction and choice the benefits on the other side of that are just so profound.
Christie:
Yeah. That's great. Well, okay. So when someone comes to see you, or if they're interested in doing this work, do they really have to have a knowledge of like say a medical history? It's kind of like the emotional trauma history when you say of their grandparents and their parents.
Johanna:
Oh, you know what? That is such an important question. Often people that have been adopted will call me, and this is one of the greatest brakes in the bonds. They were given away at birth, where they spent some time in foster care. And typically they have a really hard time finding their direction in life, feeling loved and safe and relationship. And of course they don't have any family history. And so what I'll do there is reverse engineer. So I'll look at what are some of these patterns that just keep happening in any relationship that you are in, what is that common thing that you end up feeling? And then we can work backwards. So even in families that are not adopted, but let's say there's lots of family secrets, or there's lots of unknown in the family history.
Johanna:
We can still gain results with this approach. Wow. Okay, cool. Where are the reason why I guess I should expand is I used something called the Corps language approach and its incredible what we reveal and how we describe the challenges that we're up against. And typically within about the first five to 10 minutes, I'll know exactly what sort of the root stuff and the family is going on based on how you've described or what you're up against. Wow. Okay. Well cool. What else should I be asking you? This is so fascinating. I mean the relationship with the mom, you know, affecting the relationship with the self and the level of confidence and the dad affecting direction and what's right.
Johanna:
And clarity and you know, I guess if you're feeling wishy washy in life, maybe its something to look like to look at it, right. With the dad or maybe the dads parents even, and then I'm, you know, you, you work internationally. So I mean, it really seems like you're a Nancy drew a family history. I mean, Oh I love there is a show about ancestry right in genealogy and they get the celebrities involved and they looked to see where they come from and they go back centuries and find out they're related to famous people or whatever it might show you're you're only going to generations back and you're looking at like the, the challenges are, or the traumas that these people have gone through.
Johanna:
And I imagine that, like you were saying before with a lawyer, I mean, that was such a great example of, you know, a guy who probably cut out his dad and in some ways out of his life, really actually coming to terms and saying, I'm you you're me and healing himself and healing that relationship with his father. It sounded like unfortunately the father had passed away already. But yeah, it sounds like you were still able to heal that. And you know, I definitely have the belief that the father knows what, what went on, you know, with that session and all that. So that's really cool. So I mean, tell us a little bit more, I mean, I think families are so central to society.
Johanna:
It's the fundamental unit of society. So if we can heal our families, we can really heal the world in our communities and our counties and our States and our government.
3 (26m 19s):
Oh the world. Right. I couldn't agree more. Yeah.
Johanna:
And it's so fascinating to see where this body of work is going. So I'm just heading down to California next week to do offer a training. And one of my colleagues is joining. She's a trauma informed lawyer. So really bringing this work into law around being conscientious around when someone has experienced a trauma, how do we ask these types of questions based on all of this intergenerational element to bring in the full picture? Another person that I've heard of was actually a judge in Brazil and I didn't know this, but there was a two to three-year wait lists for people who would like to get divorced. And so this judge who had just taken this training on his own interest, but, but geez, you know, this is such a waiting list.
Johanna:
Why don't I try it out? What I've been learning. And so when he would have both couples that wanted to divorce come into his office would apply this with this approach. There was a hundred percent resolution. It wasn't the fight over who gets what and the custody. It was just understood. And they came to a resolution and now we all know couple's where there is only going to be one side that comes in and that there's no way that they're gonna work together. And so he tested that. He just worked with, you know, half of the couple and they got to 91% resolution. So there's something about bringing in the full story, really understanding what's at play because I got to tell you systems marry systems and what goes on in any marriage, 90% of it has to do with each other's family of origin.
Johanna:
And so I was just so thrilled to hear this being applied, you know, in, in law were seeing it come through in education formats. It it's, it's catching on and it it's just taking a little bit of its time.
Christie:
That is huge. I mean, when you consider the divorce rates and last I heard it was like 50% or something that says that you its even more now the, and probably in fewer years, you know, I don't know what it was like within X number of years. It's probably fewer years now. I remember when a neighbor came up to me and said, Oh, you're celebrating 10 years. Yeah. I don't have a lot of friends that have made it past to five and now we're at 17, you know, like it's amazing. You know, this is a really has a lot of power to it. So I want to go back to the adoption. This kind of is curious to me.
Christie:
So if, if someone doesn't have parents or grandparents that they can go ask, Hey, did you have something happen to you when you're X or something on this topic? Or maybe you are not even having people ask those questions, but how, how would someone who is adopted or who, who has no idea where they came from? Because the family didn't take good records or whatever, or maybe their parents are gone. Yeah. How would you dive into this?
Johanna:
So what I'm asking about then instead of gathering the two generation geneogram are the patterns they keep falling into. Whether that be thought patterns, whether it be relationship patterns, whether it might be business failures or, you know, a confidence crisis and then beginning to work with that. So we're dealing more from the repetitive pattern place, trusting that that's got its roots in the family of origin. What I found in my adoption, I don't know how to explain this, but the biological family can often mere the adoptive family. So we might hear through records. Yeah. You know, your mother struggled with a drug addiction and your father had alcoholism.
Johanna:
We'll see something like that play out in the adoptive family. That was strange. It's very, very interesting. And so we're following this piece of we'll first of all, when I work with adoptive clients, we work with that break in the bond piece. So that's a very much body centered. What I love about this approach is it brings the body along. This is not just about a new cognitive understanding. We've got to bring the body along with us because if that sort of bracing against you're going to leave me or I don't matter, all of those sort of breaking the bond messages, we can't really get much further with, with the understanding that we're going to have for what we do work on, deeper into the sessions.
Johanna:
That's kind of square one. Okay.
Christie:
That's her very, very cool. So, you know, if someone wanted to learn more about this, you know, and maybe they are not quite ready to hire you yet. I mean, you can give your website out. That's fine. And we'll put that in the show notes, but like how would, how would someone learn more about epigenetics? Like, are there books out there? Is there another YouTube video? What other resources can you give people? I'm sure the best clients for you are the one's that are the most knowledgeable or, or they've done their homework?
Johanna:
Well, no, not necessarily just open minded people. And then they go to the questions that I ask or a very direct, very family fact orientated. We don't go into the story of it and we can get tons done. Cool. Yeah. So a book I would recommend was written by my most influential teacher. His name is Mark willin and is called it. Didn't start with you. And what I love about it as it gets into all the cool epigenetics and the studies, but he also gives lots of case studies, you know, Client stories of how it's applied. And that's just so fascinating to me, along with a whole bunch of exercises you can do for yourself at home to really kind of dig in to this for your own, for your own knowledge.
Christie:
Cool. And what are you, I mean, so I'm just trying to think, like someone listening to this, like they were like, Oh, this is interesting. And I never heard of epigenetics before. Maybe they have, but are there certain like symptoms that someone will see manifesting in our life where it says, you know, what are some questions that they can ask themselves to say, is this is, is, is there something like that? Like
Johanna:
There are many, so I just had this lovely client come in yesterday and there's all this really upsetting behavior from his five-year-old son. And you know, what should we do? What kind of discipline should we give? And you know, all these kinds of questions. And really, I said to him, what is unresolved in us? You know, mom and dad is expressed by the children. So really we've got to take the child's behavior as clues to understand what's unresolved either for a mom or for dad or in between the marriage. And so we look at them as like a guide post to understand what's really going on. Another clue might be, geez, you know, I'm in my third or fourth relationship, but I still end up feeling the same.
Johanna:
It's still unsatisfying or there's still these triggers that just feel all too familiar. And maybe we reach a certain sealing in our own performance or our own earning capacity, but we can't seem to get above that, that edge writing that edge can be something that is part of that Ancestral Alarm Clock or an unconscious loyalty that lives in the family. Any time there's patterns that we just can't seem to get ourselves out of. Usually the roots of that live in our family system.
Christie:
Wow. That's incredible. And what you said about children and it's like that it makes you think twice about disciplining your children in some ways, because it's like on one hand, it's like, yeah, you go to a timeout or whatever your chosen method is. But like on the other hand, it's like, Hm what's unresolved in me way.
Johanna:
And the wisest move is to take that misbehavior as inflammation and to begin to really get an understanding. I always send to think of, you know, my son and the challenges that any child is up against to how do I best support him and how did I feel at his age and what went on for his dad at this age? And it's always just as wealth of information that is never down the road of discipline.
Christie:
Yeah. Gosh, that seems like a good daily practice to really reflect, you know, like who was I triggered by? Or, you know, where am I at in general in life or yeah. What was, what was it about the children's misbehaviors today, you know, and that's
Johanna:
Well, and even as you say that, I think of a client who was so overwhelmed by what she called my super needy daughter. It's like, I can give and give and give to her. And there was just more needs. And she would think, gosh, you know, she can't ever sleep on her own and she calls me into her room and then it occurred to her. Wow. My daughter is asking for expressing out what I never got. And it still like a, you know, an open wound here so that her mom was very, not affectionate, very non emotional. And now she's got this, you know, needy little girl and no wonder, it feels like nails on the chalkboard because it's calling out to her what had never really been resolved.
Johanna:
And sometimes we can reparent ourselves in the patients and the compassion that we can give to our own kiddos when, when their stuff comes up. Because when we follow epigenetics, it's actually our stuff or, or our spouses. Yeah. Yeah.
Christie:
Okay. So talk to me about spouses for a little bit. I mean, we've talked about kids, we've talked about parents and grandparents. Talk to me about spouses.
Johanna:
Well, here's something that may shock your listeners. It certainly was a big one for me to a, a here and apply to my own life. Our partners show up exactly as we need them two to show us what's still alive wire in our body. So if you've got a common complaint that my husband's always traveling, you know, his work comes first or I'm not important, or he doesn't set time set time aside for connection. Often we look back and we've got a dad who was a workaholic or a mom who had to juggle two jobs because she was a single mom. So the things that we felt we didn't get enough of as a child can be projected into our marriage.
Johanna:
And so a lot of the times it's actually not a relationship issue. It's going back to the origin from where it all started and finding resolution, there is just getting played out again inside our marriages.
Christie:
Wow. We really are the stars of our own movie.
Johanna:
Yes.
Christie:
A lot of information to take in, write about what's manifesting. And our outer world is really about healing our inner world.
Johanna:
Right. That's it. I really believe as such a good way to say that that what's happening out here is a direct reflection to sort of that, that inner harmony. And is it a harmonious or is it a little bit more chaotic than we'd like it to be? And therefore it gets reflected out in our world.
Christie:
Yeah. Yeah. So, cool. Well, good. Well, how can people get more information about what it is that you do?
Johanna:
Yeah. Well, I created a gift for your listeners because I imagine they're all super busy women like you and I are meant to. Yes, I'm sure they would like the audio too. It's called being good to yourself. And it's just a quick, it's maybe 15 minutes really guidance to go inward and explore some of the emotions that one arise up. But in the busy-ness of our everyday lives, sometimes we can't give him the attention that it needs. And so, you know, they can certainly listen to that audio, get a sense of that and to learn more about this work and the different options you can visit my website at www dot Johanna Lynn dot CA.
Johanna:
Great.
Christie:
And I'll, I'll put those links as well as the link to the gift in the show notes. So people can check that out. That's great. So let's leave everybody with a, a, a last, a final thought.
Johanna:
What, what inspiration can you leave with us today that our story or a quote or, Hmm, well, let's think what's a good inspiration. Well, I think all of these pieces, all of the parts of our lives will continue on generation after generation until somebody says, you know what? This stops with me. And so my invitation to your listeners would be to look at what patterns do you want to be free of? Maybe what hurts would you want to even safeguard your kids' from? And to begin to look at how that kind of lives and rests in your body.