Today I'm speaking with Ana Marinho who is a licensed physical therapist, transformational coach, intuitive healer and the author of the best-selling book, Ignite Your Inner Healer. As an empathetic and highly sensitive person, she is passionate about helping women love themselves and connect with their body and combines Eastern and Western modalities in order to make lasting change.
In the episode you'll hear:
How to distinguish the whispers of your intuition from the rest of your thoughts
The four types of intuitive gifts that everyone has and how to develop them further
Reading your body's signals to find your inner truth
Why she thinks kinesiology (a.k.a. muscle testing) can get you into trouble
The benefits of meditation, including opening up your intuition, boosting creativity and productivity
Ana's meditation practice for beginners
Ana's tips for thriving as an introvert, empath or highly sensitive person
If you're inspired by this episode, I'd love to hear your biggest Aha! moments. Take a screenshot of you listening on your device and post it to your Instagram Stories and tag me, @christieturley!
LINKS:
Ana's Free Self Care Kit.
Ana's Website, Instagram, Facebook & Twitter
Get 20% off Epic Matcha's Organic Matcha and the Morning Ritual Challenge with Coupon Code: MINDMUSE

Christie Turley guides visionary leaders to reconnect with their higher genius, so they can improve decision-making and deliver greater profits, influence and impact. She is the author of the book, The Intuition-Led Business, which offers a framework on unlocking the intuitive and subconscious minds, and she is founder of Conscious State University, an online learning platform that teaches leaders and their teams how to make better decisions using science-backed methods. A dynamic speaker, she has shared the stage with many New York Times bestselling authors and is the host of The Higher Genius Podcast. She lives in the southwestern United States with her husband and their two daughters.
Let's Work Together
See What That Looks Like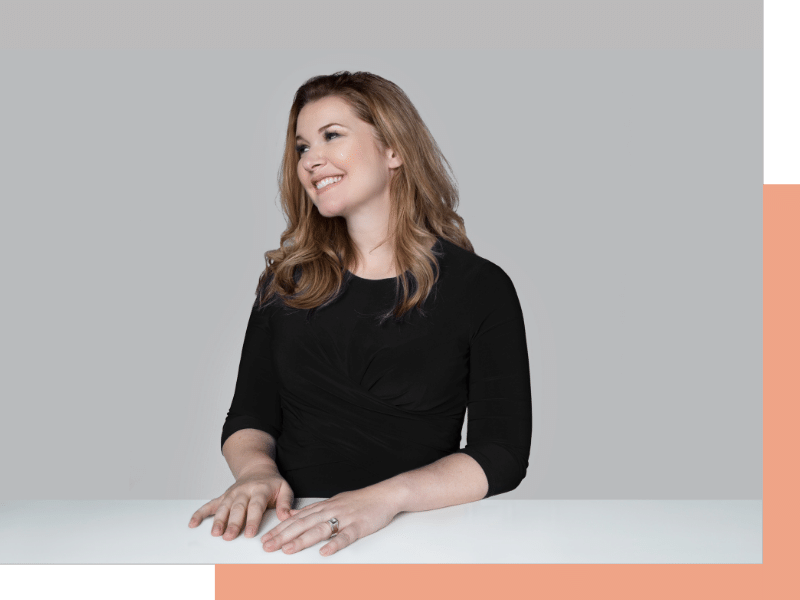 Transcript:
Christie:
Welcome to the mind muse Podcast. I'm your host Christie Turley. And today my guest is Ana Merino. Now Anna is a licensed physical therapist, a transformational coach, and an intuitive healer. She has over 10 years of experience and her, her whole body approach to healing really gets to the core of difficulties and eliminates them for good. And she actually works with a multifaceted approach remotely as well as in person at our South Charlotte location. So welcome Ana. It's good to have you here.
Ana:
Thank you. Thank you for having me. It's a pleasure. It should be here.
Christie:
Welcome. All right. So that really had a really interesting episode plan today and I'm, I'm really, really excited about it. So let's talk about Intuition and how to use that in your business. So what are some ways that people can kind of understand what first of all, so we were all using the same context. What do you define Intuition as, and what are some ways that people can use Intuition to grow their business?
Ana:
Perfect. That's an excellent question. And I get that question a lot for my patients and clients. Cause I think a lot of people have a difficult time and to really understand what is Intuition. And usually I describe it to be the feeling that you just know, something like you entering the room and you just, no, Oh, this is good. Or you met someone it's a perfect Client for you when you were like, Oh yeah, this is a relationship with definitely feels good. And you don't necessarily have a reasoning for they'll have explanation for just a few in your heart. You feel in your guts. That's what is the true? And usually a very simple ways was, should distinguish where it is not Intuition it's every time it comes with a whole explanation, a whole reasoning, a fear based a limiting belief.
Ana:
After the, for example, if you think about, Oh, I can make a lot of money and we pay for this project and then you come with, the whole reason is, Oh, I can make a lot of money because of this, this, this, this, and this. And then the fear comes in and was like, well, this is maybe not a good idea. Maybe that's not my Intuition. Then usually that's kind of like one of the signs of The Intuition is Intuition. It doesn't have to necessarily have a wisdom me or explanation for it can be just that gets feeling. And we know that when that happens, that's usually pretty clear. But when the mind, the covert, the mind is the one to create their reasoning explanation and they can have a lot of flak and, or buts after that feeling that that's usually more like the mind taking over.
Christie:
Yeah. That's an excellent point. So, okay. I have like a little clarification. So how can you tell the difference between, okay. Say you set a goal and you're trying to ask your Intuition, like, is this a good goal? Like how can you tell the difference between is your intuition telling you yes or no, versus you might have a false limiting belief that is causing discomfort, or maybe the thought that you're going to have to go outside of your comfort zone is co causing discomfort. How can you tell the difference between a no from your Intuition versus a no, from say your ego?
Ana:
Perfect question. Yes. And it's easier when we practice with something easier, they feel never use your Intuition before. If you're now in 20 free, tuition is going to be really, really hard to answer that question out of the bad. But if it was such practice with things that are easier, The, for example, the food and that you eat the color you like, or the close that you want to, where that day, or like simple things, it doesn't really matter if you're getting a right or wrong. You going to suck energy in identifying your body, what it is a yes for you as like, and what is a no for you is like, and actually had some meditations or my YouTube video. The, I guide people how to define what is a Yaz and to know.
Ana:
And it's really, really helpful because once you have the, yes, I've called a full body, yes. That you have the sensation, as in it's different for each person, some people can see, some people can hear, some people can feel in their body. Some people can just have all the kinesthetic sensation that just knowing that it's different for each person. But once we identify what is yours, that you know, that that's your full body as they usually, when you have the excitement of doing something that's outside of your comfort zone and you get a full body. Yes. That fear maybe comes in, but it's not the primary feeling.
Ana:
That's the afterword feeling. When you do something, that's mostly your ego, your body usually thinks out that some more like a no response of your body in its almost like if we think about the stress reaction, I like the fight and flight that you can. A public speaking is probably a very simple example, drew associate with like, if you're going to a stage in your doing public speaking, you would it be in an interview with a new project? You want to have a little bit more for their excitement and nervousness, but it feels completely drift from that. If you're doing something that it just doesn't feel a line of your dreams, this, I guess the idea just kind of clarify, like what is that?
Ana:
Yes. For you. What does that no, for you, what is a love-based decision feels like? What is that a fear based decision fields? Like in one setting to such an identifier that you can ask some bigger questions and a more difficult questions.
Christie:
Okay. So here's another question lets kind of in my mind. Okay. So, you know, like we talk all the time about just in general, like in this work and, and in this, in this field of study, right? We talk about vibration and frequency. And so Esther Hicks, the estrone Abraham picks, they have this body of work and they are talking about the emotional guidance scale. And if you're above feeling neutral, then that's considered high vibration. If you're below feeling neutral, then that's considered low vibration and low vibration.
Christie:
It's not that it's worse than high or anything like that. Like, cause it's not bad to feel negative emotions cause you've gotta feel through it. Right. That's what those lower vibrations would be like anger, fear, depression, doubt, worry, disappointment. And the higher vibration would be like enthusiasm and joy and excitement. So how does frequency play in like what my emotional frequency is that right now, which I would say on a higher level right now, I'm just, I'm feeling excited about this episode and joyful to be doing it. So if I were in a negative state or a lower vibration, how clear or feeling am I going to be?
Christie:
When it comes to hearing my Intuition,
Ana:
You are not. And that is right because they are our feeling is, Are our filters. Then if we are ready, come from using a filter of fear. If you were already putting the glass is on whatever you going to see it is going to be for your baby.
Christie:
Well like attracts like right.
Ana:
Well, if you put that lack mentality glasses, I call it doesn't matter what I do. I'm never going to attract the right client or I'm never going to make money and off and you're ready. And then you ask you Intuition is this program is going to make me enough money or is this is going to be successful, but you're already wearing those glasses off for like that. Yes. The future is a Bay as much as a little, a little dirty that you're not going to get a hundred percent clear answer. And that's why I'm working on the limiting belief in our inner wisdom and doing the mindset shift to make such a big difference because the more we clear those filters, the more we being in tune of who you are and the more we tune of who we are, we felt those filters, are they easier we can feel?
Ana:
Or is this the right way to launch a program? Or is this the right for the day I want to eat? His is closed, is going to make me feel comfortable and empower is like, is it's such a bit of the little things in life do. We can actually influence how we feel for the better and the impact. But when we don't have that define clarity, because we just kind of like in a very low state of a vibrational, like you were describing it and it sparks of being human, we all have those feelings and is nothing wrong with that. But you probably don't want to ask that question when you just had to fight a few husbands for example, right.
Ana:
That you know, it's just not going to get the perfect answer.
Christie:
It's probably best not to talk to anybody or make any decisions while in that lower vibration state, because it's, it's not going to be an alignment with what, what would you say that your Intuition what's best for you, et cetera,
Ana:
Right? Yeah. It's not who we are. It's like it's, it's part of us. That's kind of how I usually describe is like, those feelings are part of eyes. We all have. We all have the good and bad. We all have the lights in the darkness, but this is now a whole, we are we not a angry person. We are not on a depressive person. We are not anxiety. We know that those are just labels and those or feelings that we process those feelings and that we can come out for those feelings. And they were like, okay, now, now I can make like I'm in the top of my game and now they can make decisions. Now I can feel into it. Now I can be creative.
Ana:
Like we know usually creative, when do we not feeling good? Anyways, it's even hard to find the project that we like. And we get excited if we're not feeling good.
Christie:
Right. Exactly. So, okay. Assuming that we're in a positive or a high vibration state, what are some exercises that we can do to really hone our Intuition? So like meditation, like, like, like using muscle testing, like learning how to do that. Like what are, what are some different things of that
Ana:
Someone can do? Yeah. Meditation is definitely an excellent one. And also look for whatever your creative sources is. Some people like painting. Some people like draw. Some people like writing. Some people like go for a walk. Some people like swimming. Then we always have something they can to bring that creativity boost because it helps you relax. Meditation absolutely is a great resource for that. And it's something that we can do throughout the day. We don't have to pay money for the time from work. They are simple things they can do throughout the day too. Just kind of like triggered a, a quick creativity, quick focused.
Ana:
We focus on what are you doing? Then that project can come easier to do. Tasks can come easier. The more focused in a more clear, we are now a more productive we are as well then. Yeah. Just find whatever works for you or for some people is an exercise for some people is walking outside for some people is some creative, like painting, things like that. And for some older people, meditation works really well. I highly recommend a medication to everybody. We all need it, but for some people they need to add the something else with the meditation and more active things to do.
Ana:
It also helps. And that's a good option. Is there,
Christie:
What's your process for meditation? I know you're probably going to say, well, it's different for everyone, but what do you do?
Ana:
The, I have a little bit different philosophy about meditation. That the way they think about the meditation and a part of it is because of my physical therapists background. I think, cause I want to send the physiology behind it is when they think of meditation. I think of anything they can turn off the sympathetic response to the sympathetic response in the body. It's the fight and flight or freeze. They are every time that we are on based States, I can joke with my patients and say, think about the tiger. As running behind you in your trying to survive. The, you don't need, you create a new project where you're trying to survive. You're just running. Then you'll hold body is responding.
Ana:
Should that run in front of a tiger action? And for me, when I think meditation is everything that gets me out of the state of the tiger is running behind me. Then the quickest and easiest way to ask us that is your breath. The every time that we take a deeper breath, we giving the message to the brain. Do we know running anymore? The tiger is not running behind us anymore. And we saved in once that happened, the nerve system, the C Corp, a third, a system of brain is such functioning in the area of, Oh, I am safe.
Ana:
I can relax. I can digest my food. I came here, what can we repair? I can be creative. Then the things that you can not do when you own the stress can be easily triggered by just the top of whatever I call meditation. It can be achieved in different ways. The, for me, sometimes a activity meditation like going four walking nature can work better for them sitting down in a quiet for an hour. Sometimes I do need a way to close my eyes in, just shut it down in the brain because they were walking is not enough. They have different techniques I use in, I always go back through my Intuition As, what do I need to Today?
Ana:
Then again, having that, you know, wisdom in Intuition really helps because they usually come quickly when you practice them. And then it can be taking a shower because sometimes I'm doing my whole meditation, one taking a shower to show you, visualize the water, running down and clear, whatever energy I'm carrying or whatever, stress I'm caring, caring, whatever anxiety, and just washing everything off. That can be when I'm washing my hands between patients, it can be just like, wow, I'm washing my hands. I'm feeling the water and visualizing, clearing to energy. We charge my body with no water. That simple things like that.
Ana:
I like to say the, I ideally I want to walk around in the meditation in the state because I want to walk around on the relaxed States in some of the fight and flight
Christie:
Say that the, when you're meditating, your brain produces alpha waves. And those alpha waves is really your ideal operating state because it's relaxed. It's folk focused, it's productive. And actually there's a way to stimulate even those alpha waves with food. A Althea Nene is a particularly important component that you can buy a supplement. You could drink green tea or even matcha green tea. So I'm definitely meditation I have found is so, so important for me that I like how you say, I like to walk around in a meditative state.
Christie:
You gotta be careful who you say that to you though. Cause people might think your sleepy or something. Right. They tend to equate it with like falling asleep or something like that. And that's not really what it is. So that's a very good now. Okay. So here's something interesting. How, how can someone who is maybe not as practiced with this, tell the difference between their ego or that voice. That's just always running in the background that automatic, like voice versus Intuition, maybe from a higher place or a higher source or like that part of you that's lighter.
Christie:
How can, how can we really differentiate between, Oh, well maybe that's just a good idea. I just got, I asked, Oh, you know, I need some ideas, you know, what are some ideas for XYZ project? And you just start getting ideas. How can you tell that it's just maybe like your ego versus your Intuition
Ana:
Telling you that the easiest way to notice that, especially for people that are beginners, it's feel your body because as soon as you as such feeling your body, like for example, if we think about the project a versus project to be, and then you close your eyes in your visualize as a project a year, you visualize what are you doing? How do you feel doing that? And you're gonna have a body of response to that. And its usually put it clear. It is, you know, your body to dance up or down to your body to relax that for some people they can feel a lot on their face and their shoulders. That's usually the first thing that people can feel it. And then for example, we can compare them with the project B for example, and they see one of them in your body completely relaxed and they all do well on the buy this app.
Ana:
That usually when you, when you come in from that fear base or their ego base or your whole body, you as you hands up the, even if you are not willing to in a few Intuition, if you can just feel your body, usually you could feel something like your toe as a surge CHRO or your stomach such a feeling tight. It it's usually about a reaction that's put in clear. And that's usually your goal to reaction that that's something they can, it's more palpable. Is it a bit easier for people that they are just beginning to Joule is touch a bit curious? Like what, what does that feel? When I think about this project, what does that, do you want to think about the audit for a project?
Ana:
Like sometimes I go there for lunch today. It should. They do down in the first social they do down the 15, which one? It feels more relaxed. Each one feels more comfortable in my body.
Christie:
Yeah. C M for me it's really different. Like I, I, you know, I don't have as many physical sensations like that. So I'm like, are there different ways that people receive answers? Like sometimes I see images in my mind, sometimes a song starts playing in my head. Yeah. And sometimes my mind just goes to like some kind of event or person or something where it's of like, I don't think that was me consciously thinking it, it was just like, it came to me.
Christie:
And so for me personally, and I don't know if I'm just different that way, but like I don't have as much of a physical sensation when I think yes or no,
Ana:
Unless actually a very common that they are people that are more in tune have the oddest sense that we have. All those sense is we have the auditoriums, we have the visual, we have the kinesthetic, that's the body sensation. And we have some people that just knowing you can explain it. I just, I just feel that that's what it is. And all of those or channels have a receiving and each person has your own channels. Some people has moved a portrait. And I was like, you mentioned, I have the visual of a half day, sometimes a year. Most of the population can't lease, feel their body. If they are not looking for those, an extra X experienced they had before the body's sometimes as the easier way to connect.
Ana:
Because when you thinking in your visualizing, you were hearing something that you'd be like, Oh no, I'm just imagining things. They it's, it's easier to be confused, but if you feel your body, your shoulders going up, so you can really explain that the absolutely on or whatever is your sensational. And for people who are already aware of, of whatever the sensations Are, are slowly like anchor down and be curious too. What else 'cause chances are they, you are having some body changes, but you're looking for that because that's not usually what you had done before. They will be actually interesting for you to do next time.
Ana:
We knew going in through the questioning and look for, okay, how's my body feeling like I'm hearing the message. I'm seeing the message, but how does it in my body was responding to All of that and then see if there's anything come up for you because it may, you may or may not. Well
Christie:
You say like learning muscle testing has been very interesting for me because it does use the body's electrical energy to, if you've ever been to one of those conferences where they kind of like, hold out your arm. And then it's like, my name is Kristine and strong. And then it was like, my name is Anna. And it's like, Nope, that's weak using that. I mean, that's a, a, an extreme, like, you want to go around doing this? You know, I like, you know, there's more subtle ways of doing that. That definitely has been like a hack or a shortcut for me, like when, but I have to make sure that I'm in the right receiving state that I'm like, you know, tuned in like that what we were talking about, the higher vibration and otherwise I can get like a false positive, right?
Ana:
He's a guy. That's my only challenge that I have with the muscle testing. 'cause you can't legally influence the muscle test of your mind. And I saw people doing that, that I personally don't use the muscle tests for them for that specific reason. Cause I think people can get really messy misinformation if they don't know how to do it, that I see it once when we talk one of our intuition, our intuition is our muscle tests. Our body is our months with us. Some people like that, they could, they do like with their finger opening or that they are a couple of different ways you can do it. But if we think about it as the same idea of your shoulder, going out for your shoulder going now, and, and I usually feature my clients just saw that she even doing their own food, like hold the food closer to you for some people, your body and move forward.
Ana:
Some people in the body move as back now, they can be your yes in, you know, and it just finds whatever works. If a muscle test will work for you for years, that if you were not quite sure, like some people use the pen, the law, that's another way of the pendulum. Yeah. You use it as well is just find whatever works and they just stick with that.
Christie:
Well, yeah, I agree. And it's important to really learn how to properly use those tools as well, because yeah, you can, you can deceive yourself if you're not careful and yeah. So very, very good. Now, a couple of things, two that I just wanted to reiterate from what you were saying before, you were seeing that everyone might have different channels, that they receive information. And I think that's such an important distinction because people like what were talking about with the Intuition and being intuitive, like everyone has access to. Right. And everyone has this level of psychicness.
Christie:
Right. And people like give away their power to so-called psychics. When really they have the ability to do this themselves. If they practice and, and work it like a muscle. Right. And what I've seen as everyone wants to be clairvoyant, you know, that's like the first thing that people say and its like, do you really understand what that means? And I, and we kinda touched on it, but we didn't use those words. So like seeing pictures or images in your mind would be clairvoyance, feeling it in your body. Like if, if some people will get a neck ache, all of a sudden, and then they will know their client is like, do you have next week?
Christie:
And then as soon as they have awareness of it, their neck, it goes away. But the Client, it was just a clue that was clear sentience. It's like feeling through your body, help me with the others. There's clear audience where the hearing is like, like this song in your head, or maybe you hear it, like someone in a, in a crowd you're by and they say a phrase and it's like the exact answer you were looking for. What else? There's one other. And there's four main ones.
Ana:
I don't usually use those names. Cause people get confused,
Christie:
But I just want to be able to equate it and like kind of empower people like, you know, they're Oh, claircognizance why, or why didn't I know that, you know what I'm talking about earlier where people just know it, but they don't know why it's like the magic eight ball. Right. And so, yeah, I just, I wanted to put that out there because all clear means is clear. So this is like a clear knowing claircognizance it's not as mystical as we age. We think it is, you know what I mean? This is it. These are things that we all have the possibility to do. It's just, each of us probably have a primary, a more dominant channel as you put.
Christie:
It is not necessarily a gift because when everyone has a gift or is it a gift? I don't know. It's an ability. Right. And it's just something you need to prove it.
Ana:
Yes. Yeah. And it's interesting because he was saying the, because if you look at the kid, like the kids up to the age of between seven to nine, most of the kids has all of that open. Like your kid has no, they just know
Christie:
Just so we asked my dad, my child, who's three, like, Oh, just to confirm things. Sometimes I'm like this or this, you know? And, and she usually confirms exactly what I was thinking of the same.
Ana:
They just know they love how you say, like we born All equipment with all of those channels on. Right. And then you hear something and you say out loud, and then your dad's says, Oh, that was good to hear that. That was what it is. You're thinking about what are you imagining? Or you see something and do you draw? And then your mom's say, Oh, that doesn't exists. Or the teacher or your friend or whatever. It is so excited on the Solea except as a normal thing sometimes. And they were such putting the kids down and everything.
Ana:
It doesn't feel good. We stopped doing, then what we do, we start shut those off. And I have clients to come to me in to say, Hey, I want to show up in that, but I want to, I, you should be able to see when I was a kid. I want to be able to see again, well, I want to be able to hear it again. I, you should be able to hear where it was a teenager. I want to be able to have that connection with my body in, with the environment that we are, you should be before. But for some reason we create this fear that there wasn't safe. There was an OK. That triggered that tiger running behind, as that goes back to the fight and flight. And now our body's say Nope and just close it.
Ana:
Yeah. And once we feel safe enough, once we know how to practice and be able to use those skills and just give him permission to use it again, we found that the fear of being a judge, it just give us that open door because we all have a it's like you say,
Christie:
Interesting what you said, 'cause, you know, it could be the childhood. It could be as simple as, you know, someone saying, well, how did you know that? Or you're wrong? Or I don't, I don't believe that. Or whatever. It's so simple. And that could just be enough to shut it down
Ana:
And the civil way. And they counsel sometime in to shut it off. But when people are empathetic or they are hypersensitive and as such or feeling too much, and it becomes too uncomfortable, their work, a lot of population, they are hyper-sensitive and the, a hearing and things that nobody else is hearing or their feeling, the walking on a roll. And it's like, Oh my gosh, what's going on here? It's too much. The people, you know, become overreacted. She knew that. Or did you start it off that?
Christie:
Well, it was also a very interesting point too. Like, I've done some reading on the HSP, a highly person, and then you have some people call us or our, I don't know if that's exactly the same thing, but they will say I'm an empath and going crowd's or whatever. And some people don't even realize, you know, but it it's just a matter of managing it. Right. It's not necessarily like when someone says I'm an empath, it's like usually in a victim kind of way. Like, Oh, well, like I just can't get a fully whatever. Yeah.
Ana:
It's, it's a gift. We receive that gift to be able to feel more. We can be it's, it's a, it's a language per se psycho. It was a way of communicating as a, as a way of perceiving the world differently. Right. They, for the population that is hyper-sensitive the population that it is impact attic. What's true. Different definitions. In my opinion, it's we receive, and those like, think about it like a radio station where we kind of like, Ooh, I don't need to know that radio station is such that we would raise up the volume a really high in, it was like, wow, that's too much information. Start it off. Right. And the it's, it's not about turn it off is about to suggest the radio station and turn the volume down.
Ana:
And once you ask him about the project, the work, or opening up your business or choose your logo, which was the name of your business, whatever you're trying to decide, you wanted a volume app. But if their radios off that you lost that chance of being able to have that, you know, wisdom comes up there. It was just fine. Tony, you find the perfect radio session that you can connect it to your information and then regulate the volume up and down right now. I want to hire, I want you to know, to answer. If I'm going through a crowded plays, I can turn them off. I can turn it down.
Ana:
And then you have the power to regulate versus being out of control.
Christie:
yeah, that's really good. Listen, are there, are there ways, like, I mean, I don't know if this is something that you teach, but are there ways that people who are more highly sensitive can manage, like, you know, I've read things like, and even practice some things like shielding like that, do you teach your clients? Yes. Can you go into that?
Ana:
Yeah. And the idea, and that's kind of like a new concept for a little, as you think was 2012. When we had a big shift energetically before 2012, we had this idea about creating shield, create walls, creating a protection and energetically meaning energetically. And after that, we shifted to a more, what I'd describe as a future. Because when we think about shield and protection, we think about fear base. And that usually brings up the whole body to like all the time,
Christie:
Blocking out the positive as well as the negative. And what you were seeing is filter. So you choose what to let in. You Led in the positive, keep out of the negatives.
Ana:
Exactly. And if you want to buy from us, if you want to make more money on open that door, if you want to, clients do not align with your purpose closed Noah, that when you think about that filter, he can kind of open or closed or whatever you wish based on how you feeling and your chaos. Again, kind of like similar to the radio station. You can regulate, you can align, get the radio station that you want to show the here and now you can raise the volume or decrease the volume. I wanted some luck. I want a lot to love, or I want to make money. While once a friendship, I want to a relationship that we can all learn how to do that. They are a lot of techniques they, people can use.
Ana:
I usually teach a program that's a four weeks long and there's like a three hours each day. I also have the recording on my website. That's something that people can just do it like a self study guide. That's kind of easy to kind of follow a step by step, but it's not something that you can just like turn on because of like, we see it in the beginning. If we don't even know what is yours, what is your intuition? And what is your ego? You're not going to be able to create a future of effective. Then the step by step first thing for us is to be able to define this is my energy. Is it someone that has energy? Does this mean when I'm a high level, this is me when I'm not having a good day, the ones who are such defining then, and being clear about that, that we can create a filter energetically in.
Ana:
We can kind of like, okay, this is my space, whatever I want to stay in, what have, I don't want to stay out. And there were a couple of techniques that you can learn how true to release. So sometimes that there'll be able to use a shower or the washing the hands. That's a very easy to one should do it. That anybody can do it anywhere. Like your having a really hard day at work or no, you got in trouble for your employees or your employer go in the bathroom and wash your hands in just to visualize the water washing out.
Christie:
It's just like clearing your energy. Yeah.
Ana:
Yeah. It's just a way for, to recharge us. Cause especially for the people that are hypersensitive or in pathetic, they do have a penance. You pull everything in because they usually have those future doors open. And if they don't know how to regulate becomes overwhelmed really easily, they are a lot of the population I'm working. They have anxiety. The reasons of the anxiety is because they are hyper sensitive, not everybody, but that's a very majority of the population I'm working right now and it wants, so they learn how to control that. The desired, it goes away.
Christie:
So interesting. So what percentage of the world would you say is hyper sensitive?
Ana:
That's a great question. I have no idea. I think it's way more than people think it's it is. Yeah.
Christie:
I'm guessing it's probably between 10 and 20%. I don't think it's the majority is probably the majority of your clients.
Ana:
Yeah. It's hard for me to know because I'm, so you should have a fallacious, but I think it's, it's a big percentage out there. I would say probably a little bit more than, than 10 20, maybe 30 and 40. Really? Yeah. I just think people don't know. They have some people don't even know what it is. Some people, when they bring the term hyper sensitive, it's like, Oh, what does that mean? And then when they explain it as like, Oh yeah, that's how I feel. Yeah. Because that's really what's hypersensitivity. Is it just feeling so much?
Christie:
Well, anything. Right. So what are some of the symptoms of being hypersensitive?
Ana:
The one thing that I hear a lot of people, like, for example, you go to a restaurant and they were like, it's hard for me in to concentrate. I get overwhelmed easily. I hear too much noise. That that's a very simple things. Like, okay, that's, that's not everybody like that. And what people learn how to call for there is sometimes I like to sit down in a corner or that don't stage so long. And they believe that that's kind of the norm, but things like that, they can be visual overwhelming. Like if you go to a place and it's true in many callers to much going on with so many shapes, that can be a visual overwhelmed with a lot of people that are hyper sensitive visually, because now everybody has all of them, most people have is one maybe channel.
Ana:
And some people has All listen to time as I'm working with a teenager. And they like, I can't focus at school because I'm hearing everybody taking a deep breath. I'm I'm hearing everybody like cots. Yeah. It's like, it's too much information. And then the given the labels of like, they have HP ATG or a D D and it has not necessarily, or nothing to do the label. Its just because their being overwhelmed so easily that overwhelm it, it goes back to the Bose channels and that anything that overwhelms those channels can be a hyper sensitive for a song that can be the kinesthetic. Like you future much as you go outside and your like this person had a shoulder pain in your syllabi fall in your shoulder and do you go back and is like, I don't know why my shoulder is honey.
Ana:
And do you sometimes don't even know who was a person who was on the street with shoulder pain and they showed up and go away or a headache or a stress or depression. Like I hear a lot of people are like, sometimes they should get depressed and I don't know why. And that's just, you absorbing someone else's energy and they want you to process that they feel better. Then for some people's out editorial, it's be able to hear noises. The nobody else's hearing. Some people smell, some people walk around the smell roses or a smell different plans. So it was like this smell death, no idea that, well, they are very sensitive to perfume. I can be in the room with someone that they have performance as a strong, it gives me headache right away is totally like sending me.
Ana:
She was overwhelmed States a ha I have to use my tools. I had to put my Bible. I had to put, my dad was like, okay, keep it out to keep it out. So, and then things like going to a crowded place, crowded places, one of the most common is like, I don't like to be in a crowded place. I get overwhelmed. I get energetically, drain it afterwards. I feel tired really easily. I like to socialize. I like to go see my friends, but after an hour or two, I need in my own space, the door of the things that I usually hear from people that are hyper-sensitive and that's normal. It's just learning how to okay. Go back to recharge and they go have fun again.
Christie:
Yeah. So it is possible to be someone who might get overwhelmed and a crowd and be OK in a crowd like a curable.
Ana:
Yes. It's not horrible because its not a disease. But as it is though, right now I can look at this thing away. Now I, I have put them on show. All of the senses overwhelmed. I had all the sensitivity and I had to learn how to manage through my teenager. You, it was really challenged for that. I, because I had everything online, the vision one was the last ones who came, but everything else was being like, what's wrong with me and what's going on? And then now I can go to a crowded places I can being in a conference conference was so hard.
Ana:
It is what they are in a conference line, 300 people, five, 100 people in a row. Its just like, and now I can sit down with my Bible, with my energy in the room, just focusing on a speaker, I'm now feeling the other two, a hundred people around me. Then it is, it is totally possible to manage that better and be something that we can learn, how to control. We felt the fear of I have to shoot myself.
Christie:
Right. Very good. Well, I'm going to ask you this next question. And then after that, I'm going to give you a some time for a final thought or final piece of him for inspiration. But so here's my question. How can people learn more about what you do and find, find out who you are and what you offer.
Ana:
Thank you. Yeah. Actually going to a switch it, the, the question is I'm going to say would the final thought and inspiration it's actually the biggest thing that I noticed that make them the most benefit it's self care and just finding whatever self care is for you. It is meditation and you do the walking. You either put your feet in the sand and ground yourself or walking on the grass. And I actually create a special gift for your audience. I've put it together at a 33 different way to practice self care things they can do at home or cheap or easy throughout the day, the nothing, but you have to go and pay for a massage or a pedicure, nothing like that.
Ana:
And that the simple things we can actually do it in. The more we do, self-care the more we can connect to for ourselves. And the more we can improve the Intuition. And I think that that's all kind of reel at a boy and two together than they can download it for free the have the PDF files. They can print it out and it is also a calender. They can actually bring the colander and fill it up and making a commitment and to see it at least do a self care or a day. And I recorded a webinar last week about self-care as well with a live on group, live questions. Resistance challenge is why people have a difficult time of, to actually practice self-care to keep this in there for free as well.
Ana:
If it's a self-care Kidz and they can find that on my website is www be healthy with Ana a N a D on that call, a foreword slides of self-care the self-care itself dash care.
Christie:
Awesome. And I'll put the link in it in the show notes too. Thank you so much. And thank you.