Today I'm speaking with Wes Schaeffer who has helped 5,400 of the world's top speakers, authors, coaches, and sales professionals achieve nearly miraculous growth by mastering his proven process, which hinges on the idea that to make any sale you must make every sale.
In the episode you'll hear:
The 5 proven steps to make every sale
When it's okay to fire a client
Salespeople personality types and what they're best at selling
Why celebrities do drugs and why salespeople need hugs
Why good storytellers make good salespeople
If you're inspired by this episode, I'd love to hear your biggest Aha! moments. Take a screenshot of you listening on your device and post it to your social media and tag me, @christieturley!
LINKS:
Wes Schaeffer's Podcast: https://www.thesaleswhisperer.com/podcast?hsLang=en-us
Wes Schaeffer's Website, LinkedIn, Facebook & Twitter

Christie Turley guides visionary leaders to reconnect with their higher genius, so they can improve decision-making and deliver greater profits, influence and impact. She is the author of the book, The Intuition-Led Business, which offers a framework on unlocking the intuitive and subconscious minds, and she is founder of Conscious State University, an online learning platform that teaches leaders and their teams how to make better decisions using science-backed methods. A dynamic speaker, she has shared the stage with many New York Times bestselling authors and is the host of The Higher Genius Podcast. She lives in the southwestern United States with her husband and their two daughters.
Let's Work Together
See What That Looks Like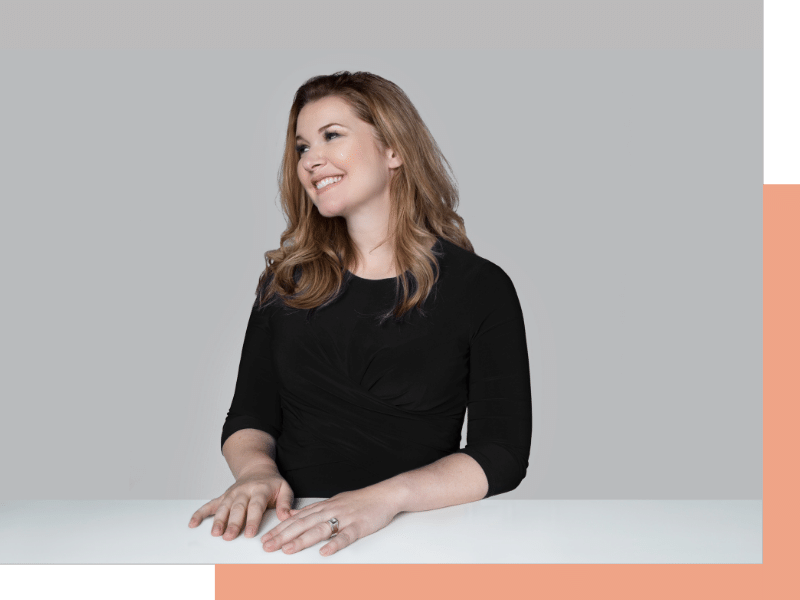 Transcript:
Christie:
And today Wes Schaffer joins me. He is an expert in sales. He says he re rehabilitate Salespeople and trains their managers. And he's the author of 2.5 books on sales, marketing, and entrepreneurship. He is the host of the sales podcast and the CRM sushi Podcast. And he's helped over 5,000 of the world's top speakers, authors, coaches, and sales professionals to achieve miraculous growth. So join me in welcoming, Wes.
Wes:
Thanks for having me. Good to see you. Finally.
Christie:
I know it's been years we've known each other, so it's good to chat.
Wes:
I'm glad we caught you at a moment of weakness and those 14 other people had to cancel and you were able to squeeze me so whatever it takes, beggars, can't be choosers.
Christie:
Okay? Okay. Oh please. So that we're in for a ride here. He's such a joker. So when you call yourself the sales whisper, what is that? What does it mean? Why do you call your name
Wes:
All gone? Right? I do. I got the circle Are thing you do to prove it. If I saw that you said the government like eight, a hundred dollars, they'll give you a circle. Our thing you do, if somebody else hadn't claimed it already, I'm just saying
Christie:
So, yeah, that's right. But did you put the TM first before, before you really have the rights for the Are?
Wes:
I think I did and acted, my old logo is still has the TM on it. I just didn't think that because I have a friend of mine, she was in marketing. She does, you know, promotional items and all the set-up like I get to pay like an extra fee for the little Are like, who the hell do you even know? But anyway,
Christie:
Well it's all marketing, right? It's a game. One of my digital
Wes:
Stuff. That's the Are circle thingy, but you know what? It's so funny story. I'm, you know, captain kangaroo was not a captain and he was not a kangaroo. Right. He just gave himself that name and Dr. Seuss wasn't even a doctor and his name wasn't Susi either. So give yourself your own damn name, but do it quickly because I weighed it to file my trademark, just so I had a little more money, a little more cashflow. I mean, because I did it early in my business and someone had filed already ahead of me, but they had filed an intent to use. Whereas I was already using the name. I was running workshops, had business cards printed up. I own the URL, which was a good thing.
Wes:
So I had to pay like an extra $400, I think for the appeal or whatever, it took an extra step. You're going to extra amount of time, but I eventually did win it. And this guy was like a professor somewhere in Michigan or something. So its like, we agree to let him use it like locally or whatever, but that was years ago. So, so claim your stuff.
Christie:
So I agree. Yeah. I think, you know, I have a little circle are on thrive marketing as well. And so I did it in the beginning, which I'm so glad there's so many like thrive names now. And I have to say it was the original because it was 2000 For, but I have had a contest like other people using it, doing a cease and desist and you know, if you're going to claim it, you actually have to defend it too.
Wes:
Who do I message all the time. I'm nice about it. I'm like, Hey, I hate to do this. It can be a jerk. But my attorney says, if I don't, if I don't have documentation asking how to use it, I could lose it. You know, what would you mind not using that name? And, and I haven't had any problems.
Christie:
Yeah. Well I like it. You just don't want it. And you're in a, you're an awesome sales person. So you told, well it must be true. And here's the third-party proof, right? So you say that Salespeople need hugs. Why is this? How do we all need the hugs? We, we all need that.
Wes:
You know, I gave a talk a while back and I've got a blog post and, and it was the full title was why do celebrities do drugs? And why do salespeople need hugs? And because like you see celebrities like overdosing your life. What was going on? They have the world, you know, Prince, right, Whitney Houston, you know? I mean all of them may Michael Jackson, what the heck? What the heck? Right? And it's the same reason the sales people need hugs. Some they, they feel as though they are not good enough. They feel like they are not complete and Salespeople, we hear no a bunch.
Wes:
Right. And so, and there is a fine line with everything. There's two sides to every coin. Right? Good old Miller light. I don't know if you're old enough to remember a great taste, less billing, right? There's always, there's a caveat there. There's, there's a trade off there and there was a dog. So you've got to encourage your sales people, but you, you can't coddle them. OK. And so finding that balance between, you know, the carrot and the stick, but ultimately when you look at a network marketing companies from what are you name it Amway to whatever, why do they continue to exist and grow and people attend.
Wes:
And if you ever notice in those things, there is not like, you know, one or two levels, there was like 87 levels. So now I'm a Ruby, silver platinum titanium, brass, knuckle wielding, you know, copper. Oh, good for you. They get promoted, damn near every meeting. Right? Jenny Craig, you have to show up a good in front of every one and get on that scale. It's negative. If you don't hit your goal as positive, if you do. But then the accolades, the encouragement, the ongoing, it's like a little baby steps.
Wes:
Right. But if you look like a, a plane flying with GPS is literally offtrack the entire flight. If the winds are blowing it with it, it's, it's always on. It's always adjusting. Ah, you know, so we need to be constantly like slapped back on the track, hugged back sometimes to stay on course, stay the path, but it's got to be constant. And if it's constant, if it only has to be a little right. A stitch in time saves nine. So encourage, let them know that they're good enough. They were smart enough and dog on it. People like You, you know, so encourage your people to keep on going because sales can be a tough, hard lonely road.
Wes:
Yeah.
Christie:
Yeah. Well, you know, it speaks to human nature too. I think there's, I think who was it? Tony Robbins that said that pretty much everyone on planet earth has this thing where they don't feel like they're enough and, and Salespeople. I mean, there's definitely a personality type for a sales person. Right. I mean, they could be all the different types of personality, but is there like, is there something like, have you ever read that book? The five love languages? Yeah. So there's like words of affirmation, you know, would probably be huge with Salespeople. Yes. I mean, what are some of the common things that you've seen besides hugs that they need in the promotional ranks, but what are the things, what are, how can we keep them?
Wes:
Well, everyone is a little bit different. Right? But Salespeople, the nice thing it was Salespeople is that we know definitively who, the number one sales people are in any industry, in any region, any company, any time period. Right. If I asked you who is the best architect, who was the best massage therapist? Well, I don't know. How do you, how do you judge that? Like who, who charges the most? Who has the most reviews on Yelp? Okay. Maybe, maybe, but I dunno. Maybe they, they give them wine and beer when they could give him a massage and that really not a great massage therapist. There's just a great marketer, but Salespeople, we know we can, I can call up for it and say, Hey, who was the number one Ford sales person in Southern California for the last three years they, they have.
Wes:
Right. What do you want? Total units, new units use units, total volume, gross margin. What do you do? They have measurable is measurable. So you can test those people. And they have been tested for like literally 50 or 75 years in North American Europe. They've tested people. So they have these profiles of like, what are top producing sales people? What do they have in common? And there's, and it depends on the Sale.
Christie:
Okay. So like high ticket versus the network.
Wes:
So what do they get? Is that a, is it a one call close? Is it a complex Sale taking months or even years, you know, if your selling Boeing aircraft. Right.
Christie:
So for custom yachts, like one of our clients. Yeah. Yeah.
Wes:
This is going to take us a little while. It's not a one call close. So is it inside sales or is it outside sales? Is it tangible? Is it in tangible? Like we sell software for businesses, right? You can't touch it. It's like send me some money and write a check, put your credit card, you know, hundreds of dollars thousand dollars every month and you're going to have some software. Well, so the key attributes and those sales people are all going to be a little bit different, but they are, they have been tested. They can be measured. There's always outliers of course. But you're just, you're, you're, you're running a risk when you hire someone that does it fit the ideal criteria, so, okay.
Christie:
Okay. So what are some of those assessments? This is, this is a super interesting, I love personality profiling. What is the best one for the sales force?
Wes:
Yeah. And there's not a best, I mean, there, you've got to see that. Yeah. Well there's the old, the old reliable you have the disk, the Myers-Briggs whenever I worked with a guy who has a one year guarantee on replacing Salespeople. Oh wow. A and he, he uses different, like there's like try metrics as a iteration of disk or whatever, but he is, he's taken kind of all of them and just apply like the human touch to it on his own decades of experience to find what, what really takes, you know, But, and all of these tests vary, right? Tony, you mentioned Tony Robbins. He used to have a free one. Now I think it's only 10 or $15. Any of those are better than nothing.
Wes:
Right? Okay. Some of these can run hundreds of dollars if you want, if you want the results, if you want the, the results on the person, if you want a report on how to engage with that person, if you want consulting along with it, you know, you're going to spend thousands of dollars. Okay. But it's the old adage, you know, what, if I train my sales people, you know, blah, blah. And they leave. It's like, well, what if you don't train you're Salespeople and they stay exactly. Right. So, So hire correctly, get the training that you need to motivate and retain top talent, you know, But literally do a search.
Wes:
And if somebody listening to this that you've never done a, a personality profile, you know, go find a free one, go find a 10, 15, $20 one just, and literally any of them are better than nothing. And, and start to experiment with it. See how are the results? And the cool thing is you can give it to your existing people, write, okay, let them take it. And all of you analyze and say, Hey, how accurate is this? Right? And once, and maybe, maybe test a few. Okay. And you've got five people, alright, you go take five different tests. I was 25 tests that are $10 each.
Wes:
Okay. 250 bucks or your $20 each. Alright, you may, you may spend a, a thousand dollars and had five people in your office, go take four or five tests and you can start to kind of line them up and see, but remember you don't the marketing person's profile. Does it matter for the salesperson position? If you have five P make sure that we're all in the same role, right? They're all in five Salespeople, not the office manager and the marketing manager and the it guy and the two sales people that,
Christie:
So it was a totally different people. Right? Right.
Wes:
So go do that. And you'll see which one is really working. If your, a bigger company, you got a little bigger budget, call me. Right. And I'll bring Johnny in and it would cost you. So it costs you some money. Right. But it's going to be a fraction of what it costs when you hire the wrong person. Thank you
Christie:
Exactly. Like there's so many studies out there about the cost of turnover. I mean, you've got the cost of hiring. Then you got the cost of firing and having to replace, and it's tens of thousands of dollars. There's calculators out there that will do it for you. I'm just wondering.
Wes:
So the opportunity costs out there, hustling, doing deals. Exactly what I've seen at anywhere from like a three to five X of their, of their total targeted earnings. Right? So if you hire a sales person, you know, you pay, 'em a base salary of even like low at 40 grand, but the 60 grand in commission. So a, a a hundred grand, well, If, if you're paying a a hundred grand, then hopefully you're making 200 grand or 300 grand on that person. Right. So if they, if they do have of their sales that they should have, so not only did you spend the 40 grand plus the office, everything else, they didn't clothes, you know, 20 deals that would have generated a couple hundred grand for you.
Wes:
So it's a big deal to get the right people on board.
Christie:
So lets talk about that. You had mentioned base and commission and you know, what are some of these dirty little truths about hiring Salespeople that you've got to watch out for? Whether you're looking to hire someone as an employee or a contractor or high ticket or low ticket, what are some of the things that you need to watch out for?
Wes:
Well, like a mutual fund, past performance is no guarantee of future results. Yeah. Most, most people are hiring that. They want to hire someone with experience. Well, the problem there is just because they, they did sell it somewhere else. It doesn't mean they will sell it for you. And how do you know that they're accurate and honest with what they told you they were selling, you know? So, and also people will hire for a Rolodex, Oh, we need to get Christine. She knows everybody. She's been in the business 20 years. You know, there's Google, you can look people up, don't hire somebody. Think you're going to get access to all of the people that they know.
Wes:
But the reason that companies do that, number one is the business owners need to understand the number one job is to market. The sales manager is number one job is to recruit. Okay. And that's where most people fall flat on their face. Are you a sports fan at all? Do you like football? Basketball?
Christie:
I don't watch. I played so that I don't continue to talk to them, but I get it. Oh I did. I played well, European football. I played soccer and stuff.
Wes:
Okay. All right. So, you know, in college that, that they could only play for four years, right? Schools like football. They can read short someones so they can set him aside for a year and let them grow and develop because you're 18 years old. Right. You're still growing and jumping into our college, like a, a, a really big program. Its a big jump. It's faster. It's more complex. So, so at most, at best a college is going to have their players at most, for five years and not only play for great schools. I got Alabama LSU coming up. Right. I'm a big LSU fan. So you know, Nick Saban was the coach at LSU and he left and I was in Alabama.
Wes:
He had, he has great players in the great ones. Usually only stay for about three years. And then they're recruited to the NFL. I've heard that he's lost something like 17 coaches in like eight or 10 years phenomenal. Right. But he is still every year competing for number one. He recruits, he knows that these kids are going to leave. He knows his coaches are gonna leave. So he is always recruiting, bringing in fresh blood. So do you have a system in place to bring in top talent all the time and identify them?
Wes:
And I guarantee you, Nick Saban does not adjust how he coaches. He is. He gets these superstar kids and says, look, you're great. You're out of this five star athlete. You were like number one in the country. Number two in the country, top player in Texas, whatever. But you're, you're going to step your game up because you're going to be in the best program in college. But it's my program. Okay. So are you on board or you want to be a hot dog? Do your own thing. This is not the program for you. Most companies out there, they get desperate. They don't recruit. So their top person leaves because that's what happens with top people.
Wes:
They get recruited away or they go start their own thing. Okay. The dogs never leave. The top one is lead. So now you're desperate. Now you run an ad. Oh please, please just come on. You know our top guy who just left, we gotta do it. We were hurting guys. I, you know what I want to work from home. I want you to deliver me coffee and subway sandwiches every day and every other Friday off and you know, double my commission. Okay, fine. Fine. Yes. Please just come work for me please. You're done. That person is not going to be productive. Right. You know, so you've got to, you've got to turn things around and have a process, document the process.
Wes:
You know, I work with people all the time, you know, and these fancy CRM and marketing automation and all this is like, what does it take to get someone on the phone to set a meeting, to get the decision makers in the meeting to show up for the meeting to ask good questions, to answer them, honestly, you know? And to give you honest feedback on their budget and except the deal, what is that really Take? They don't know. They don't know. So now they hire someone and they're like, well here's your computer, here's your iPhone. We got your LinkedIn navigator.
Wes:
Oh your quota is a million dollars. Go get 'em what do I do? What do I say? When do I say it? Well, you'll figure it out to the problem there.
Christie:
Yeah. Yeah, totally. So what are, what are those steps? What are the, what are the proven steps to make? Well, you say make every sale. I love that as a tagline, like who, who thinks that way? Who thinks a a hundred percent, you know, out of 10 out of 10 sales. So that's great. But how do you do it?
Wes:
Well, so that Make Every Sale means to things. So one is your goal is to make every sale. You should have a high goal. If you have 10 opportunities, your goal should be to close off 10. But the, the deeper meaning behind make every sale is what I say is to make any sale. You must make every sale. And so the analogy that I use is dating. Right. I have you ever been on a date? Christie.
Christie:
Okay. Yeah. You're asking me if I thought it was just a hypothetical. Yes. Talk to date. Yeah.
Wes:
Okay. So do you remember when you and your husband first met? Yeah. All right. So tell me it was, it did y'all know each other from school or was it Business? Was it
Christie:
Actually we did. We, we ran into each other at age 22. We had been on one day and at age 17 M and had met each other, like age 15.
Wes:
Okay. Yeah. So that's very cool. My wife and I met at a bar San Bernardino, just up the road. Okay. So when I say to make any sale, you must make every sale. So I met her to a country bar. I could dance. I could still dance. Cool. Okay. So two hours before I go to the club, I'm washing my clothes. I'm taking a shower, I'm shaving, I'm putting on deodorant and cologne, right? I'm shine. And my boots to make any sale. I gotta make every sale to have the dirt under my fingertips and my fingernails. What do I smell?
Wes:
It is my shirt old faded out of style wrinkled. Okay. Now I get to the bar. We make eye contact or do I walk up behind her, grabbed her by the shoulder is spinner around and say, Hey, come dance with me to make any Sale. You've got to make every Sale. How I approached her mattered that I hold her hand that I lead, that I have her lead. You know, it, when we danced was it was I trying to be all fancy and impress her are just kind of go with the flow, keep it simple chat a little bit. You know, it was, I cleaned out. It was a, I'm going to buy a, drink, a Coke. Can I get your phone number? When, when do I ask for that?
Wes:
When do I ask for a second dance to make any sale? You've got to make every sale. So, you know, the fancy word of mouth marketing is congruency, right? Do you have a video ad? What's the call to action. Is that say, learn more as it say by now, how does it say order now is to say order today? Is it an orange button, is a bowl or is it all caps? Does it have an exclamation points when I get to the landing page? Is that the same color scheme or do I have, you know, is it a young woman on the ad and then at some old dude with the beard on the landing page, like a confused mind says, no,
Christie:
That's right. Some people call it ad sent to like another way of saying it.
Wes:
Right? So there's, there's a blonde young woman with blue font, blue content and blah, blah. I land on a page and it's green and that's a dude with a beard and I'm like, Whoa. Okay. Well, yeah. Okay. Alright, good. Go ahead. So, alright so now, right. And then I click in and if it's like a big pop-up it's, it's intrusive. If it, if it's, you know, I gotta give like 37 lines of information just to get the report, whatever, like, no, I'm not going to do that. Right.
Christie:
Okay. Yeah. It has to look and feel the same. So it's feeling comfortable even after you make the sale, if you want to keep making more sales, right. It's like, there's been a lot of sales that, you know, things I've purchased where it looked all fancy and great at the beginning, you buy it and then like the customer experience is horrible.
Wes:
Okay. That's why I say, make any, say I got to make every sale and I love to know great Salespeople look at like, what do I have to do to make the fifth Sale? Okay. Rookies take the money and run. Okay. But we've all had chargebacks. We've all had refund requests. We've had negative reviews online, or we just have a happy, satisfied customer. If your customer is just satisfied, it's you're not going to make the next sale unless you have a better price or whatever. They're not ecstatic.
Wes:
You're not loyal yet. Yeah. So what are you doing to make sure that you, you sell through like soccer, right? When you, you didn't just kick the ball and stop, right? You kick through the ball, baseball, you swing through contact, you know, golf, you swing through impact boxing, right. Punched through there face, you know? So you go through contact selling, you've got to sell through the conversion, through the clothes, right. To make sure that it sticks. Then things start to get easy. Then you get referrals, you get testimonials, things, get a lot easier.
Christie:
I love that the selling through. And even that is something that you talk about a lot or not, you personally, but I'm in, in the world of wholesale, even, you know, you can sell a bunch of products to a retail company, but they still have to sell it through. You still have to support it. So are you, are you get a bunch of product back? So no matter what industry you're in, I love that selling through. Brilliant. So, so are there, are there like certain steps for someone to go through or is it just this general concept of thinking about it? Like dating and, and selling through?
Christie:
Okay.
Wes:
Well I'm from the South English was an elective. Okay. So I keep it really simple. It's just a, B, C, D E. Instead of you heard of pipelines and funnel the funnel hack. Oh sure. Oh, I hate the word, you know, and those are okay as a concept, you know, keep your pipeline full, fill the funnel and that's fine, but it's not as a stand-alone because the problem with those is that they are one direction, right? The lead's flow in one direction in the funnel look flows two, one direction. M the reality is it's a, it's a cycle it's connected. Right? So imagine, just take a clock, take a circle, whatever, and have connecting arrows around it.
Wes:
And at the 12 o'clock position is the age of the attraction. What are you doing to attract people to your place of business, to attract people to your trade show booth through your website. Okay. So you've got to get them there, but then you also have to offer something that's attractive enough that they identify themselves. Okay. I had a Client for many years. Ah, and they own a bunch of fast food, Mexican restaurants here in Southern California. And they were fine. Family owned growing four or five locations, but they had no information on their people.
Wes:
Right. And so there's all kinds of opportunities to up sell, right? Superbowls, graduations, whatever. I mean, there's always something you can, you can cater whatever, but they didn't have their info. That's a fast food joint, you know? So we came up with a, a burrito on your birthday club, Hey, you won a free burrito, signed up for the club. Cause what's going to happen on your birthday. Your not going to come and eat alone. You're going to bring somebody. Right? Right. So in whatever it is, half price or a free burrito with a drink, whatever, you're going to bring some friends. So we created that. So now they've opted in, they've identified themselves.
Wes:
Now you bond with them. So attract now put maybe at the three 34 o'clock position to be right. Your, your bonding with these people multimedia multi-step you can opt out of a text message with, to stop. You can opt out of an email with an unsubscribe. Okay. You can't opt out of a postcard. Okay. All right. So get everything that you can on a multimedia multi-step. So now you sign up for your, for your birthday, right? Let's say it's January 1st. Okay. So you don't have to wait a year to stay in touch. No, I got your info. Right? What happens in February?
Wes:
Hey, show your show. Your love for your loved one. Get him a, a Valentines day burrito right now. I don't know. Good. Creative. Right? You got a St Patrick's day. So I, you know what a little known fact about St. Patrick's he loved tacos. Show your love for St. Patrick's day. What led us is green. Tell me some taco's on Saint Patrick's day and be creative. You can stay in touch, right? So your birthday's in January. Well, alright, so lets do something in June, you know? Hey, it's your half, half birthday. So now it's half-price off any entre and the month of your half birthday. So get creative, right? Multimedia multi-step now they become a customer, a client, you get the cash.
Wes:
Okay. So the close that's just really the beginning. And we're only at the halfway point. Now you have the full relationship, but now things have started getting serious. They gave you money, but it's just like a wedding, right? When you and your husband said I do, where are you done? What was that? Really? The beginning of the relationship, right? Yeah. That's the beginning of the real relationship and everything else that you're just kind of try and things out. To be honest, I was engaged once before I met my wife. So, and I remember my dad total sidebar. Right. But I met this girl and I knew her from high school. We lost touch. We ran into each other in college and I was in grad school.
Wes:
We got engaged pretty quick. And my dad was like, you're not married till you're married. And I was like, well, okay, It's fine. How do you do? But it was right. We weren't married. So we were married.
Wes:
Okay. So anyway, so the cache, the conversion to closed the client, the customer, okay. Boom. You are halfway a, B, C, D E. How you deliver a wow experience. Right? You delight that customer. This is when you say that's the Baker's dozen right? Or 12, they gave you the 13 people ordered I software for me on mail. I'm a book. They older a book. I'll send them a CD with it. You know? I think they don't expect. That was cool. And so people love surprises and it doesn't have to be crazy. There's a company. You remember job rhe the headset company? No I'm they were, they were poor.
Wes:
I was in that space for awhile. They got bought by a, by another company. What this company would, when you ordered it, your headset yourself for your phone, they include Rolos a little chocolate. And the reason they did Rolos because they discovered that the chocolate would melt in shipment, but a Rolo was pretty tough. Right. And so it just, it wouldn't melt in a row, in a typical shipment. And so, and people were just like, it's a little surprised. So it made like what, what is the one penny? Right. But it is, they delighted to the up-side. And when you do that, now you in beer, yourself to them.
Wes:
Okay. A, a friend of mine, he, he ordered something from me couple of weeks ago of a hat actually. And I threw in some bones where there was some CDs, a three and a handwritten note. He took a picture of this, posted it on Facebook, tagged me, starts bragging on me. I mean, ways that, I mean, I'm fricking blushing. Right? And I was like, I couldn't say that about myself, but he could write. So he gave me a $20 order. I put two CDs and that each cost me probably 80 cents. And I get all this free press. Yeah. So I've endeared myself to him.
Wes:
But now what happens again? We're back. So right. You start at the 12 o'clock position go to about three 30 or four, go down to like a, I don't know, five, a seven o'clock you have to go maybe eight o'clock and dear your back to the attraction. Chris made that endearing post about me. People now go to my website, I'm attracting birds of a feather, right. People that know like, and trust Chris. Now I'll go to my website, right. Expecting to see great things. Their guard is down at least a little bit because Chris had visual proof of what a great guy I am.
Wes:
I can't tell him I'm a great guy. He can now the attraction is that much easier. Oh, I see it all. And we get that report. Well, the West is a good guy. I'll give him a name in my phone number. You get to faster and faster and faster. Right. So that's why it's pipeline is part of it. A funnel is a part of it, but it's deeper. Right? Right. It's it's cyclical. Holistic connected. Yeah. I love that. And I totally agree. Totally. 100%. That's great. Okay. So is the customer always right now? Is that a trick question?
Wes:
Nope. That's good. No, because we are now not always. Right. And you, you, you've got to fire some customers sometimes, right? Holding on to any one that's that's abusing you, mistreating you not paying on time. I mean, our number one job when we're prospecting, right? So a sales person is number one job is to, is to prospect. It's not to sell and people who have what the hell you talking about. I can't force you to buy from me. Right. But I can force myself to wake up early, to exercise, being shaped, be in good physical health, good mental health.
Wes:
Get to my office early, get to a computer, turned on, have some goals, make some calls, send some emails, go visit. Some people go to some trade shows. I can put myself into position because now if I say the right things and do the right things with the right people, the word will get out. The right people will find me because now I'm disqualifying. And it sounds like semantics. You're qualifying. No I'm disqualifying, great salespeople disqualify their prospects. Okay. And then a great example as an attorney, because you will see, have you been hurt on the job? You may be entitled to compensation call the law offices of the sales.
Wes:
Whisper. First consultation is free that attorney's not selling you. Right? So here comes, Christie got her, got our whiplash collar on a day and a cane and she is walking really slow. And So you ease you down on the chair and the law offices of the sale's whisper. Turn the tables and go Christie. Tell me about what happened. Well, I got hurt at work. Where are you? Hi. Where are you using drugs? Where are you drunk? I have you ever been arrested for a DUI? Have you ever been fired for using drugs that they're going to pepper you because they're taking this deal on, on a contingency, right?
Wes:
That attorney is disqualifying U 100%. They've got to know how are you lying to me? Are you a drug addict? Are you manipulating? Have you been embezzling? Why are you sleeping with the boss'? And now you're doing this to pay him back. I mean, they've got to know. So it was Salespeople. We are doing the same thing, you know, not that brutal. Right. But I turned things around. People are like, Oh, you're the sales whisper. Can you train my sales people? And they expect me to start doing a dog and pony show. Okay. Yeah, I can. I've got a virtual and I got CDAs and, and I got books and I can come on site and I can be there at a moment's notice. I'll try it. I'll go to trade shows with Dell. I'm just, I'm a full service.
Wes:
Call me any time I sleep with my phone. Good luck with that. Right. They say, can you train my sales people? And I go, how do you know? You have salespeople that are trainable. So we want to do, I want that response to my prospects. Hm. Oh wow. I never been asked that. I never really thought of it that way I had ever been asked that question. You know what I mean? It's a good question. All right. Our job is to ask questions that the prospect can't answer. Yeah. Right. You have kids, right? Nope.
Wes:
They ever been sick. Yeah. You ever sat at your computer till midnight or 2:00 AM. 3:00 AM on web MD or Facebook saying, what is Billy Rubin? What is, what is the white thing they get on their tongue? Your kids had that. It gets some kind of a little pasty on. And my wife is like, it was like no big deal. Right. But when you see it, like you freak out. Yeah. You go look for answers. You can't find the answers. Right? Why is it my baby have a rash? Why is my baby colicky? Why would they keep that in the food? You know, they've been sick for so long, blah, blah, blah. When you can't find the answer, you go seek the expert, make the appointment.
Wes:
You go to urgent care. You go to your pediatrician, right? 'cause you can't find the answer, right? If your girlfriend's, if your mom, if your sister, if your favorite aunt, whatever, O you know what that is, jaundice new babies. Get it. No problem nurse. And put him in the sunlight. There'll be gone on a week. Oh, okay. I don't need to go to the doctorate. Now. You don't have to go to the dock because you've found the answer. Our job is to ask questions. They can't, if you have an answer to my questions, why do you need me? Right. And you know, I use this example all the time with women because y'all are smart enough to go to a doctor regularly. Men don't do this.
Wes:
I'm going to assume you have a doctor you've seen for more than a couple of years at a safe bet. Yeah. Okay. Do you know this doctor? Well, no. Now that Welcome. How long have you going to this doctor?
Christie:
Well, during two pregnancies, I got to know my doctor fairly well, but I can't say that like were friends and like, you know, we know each other secrets or anything like that.
Wes:
That's fine. That's fine. But you know, so how long have you known this doctor? Couple of years. Okay. So you've got a couple kids then a couple of years. Pretty much. Well, yeah, their 21 months apart from the first two or 360 days apart. Oh, wow. That's crazy. And as Dr. Couple of years, it's safe to say this doctor has seen you, all of you, right? It pretty much. So the doctor is comfortable with you being in an uncomfortable position, literally. Right? The doctor is not worried about how you feel the doctor's like you need to be here and this position by Bob with this instrumentation, because I've gotta do my job.
Wes:
You trust your doctor and only with one baby, But with two, right, right now. And with future checkups and you probably are going to continue seeing M for the foreseeable future, probably. Okay. Where did you go to college? No idea. Where do you go to med school? No idea. What, where going to do his internship? Residency? How do we have, does he have GE or Siemens? A MRI machines, right? No idea. No idea. You don't care?
Christie:
I mean, I think at the beginning I went to the site and looked at the bio and I was like, okay, chose my doctor. It looked at reviews. That's pretty much it, but I didn't submit certificate. No,
Wes:
But, but once you met him or her you're, you were put at ease right now, your Intuition, whatever. Like, okay. Congruency, the ad sent, maybe he got a recommendation to the website, check it out. The staff was polite. The office is clean her bedside manner. Okay. So you felt fine, right?
Christie:
I certainly find a doctor before, too. Like when, yeah, when I did it like that. Yeah.
Wes:
Right, right. But it was the experience. It wasn't any of the qualifications, none of that stuff. Right. Right. And you trust the doctor's competency by the questions that she asked, what's going on, Christie. They looked at your chart, age, hight, blood pressure, you know, blood, blood panels, blah, blah, blah. What's your family history then going on and you think they should be worried about what are you do for a living on and on and on. Right. You have any problems, any discomfort, any allergies? All right. Lay down. Let me check eyes, ears, blah, blah, blah. Right. Hey, here's what I see. Here's what I, Oh right. And how she conducted herself.
Wes:
You're like, I trust this person. Not only with my life, but with my baby's life. Right. She didn't say, okay, well now what's going on with the amniotic fluid and the umbilical cord and the placenta. I mean, right. I'm going to get into that. But that's how it, Salespeople do it. It's so true. And we look, I'm an OB GYN. I've got the newest general electric equipment. We replaced the Siemens because this model is 32% more efficient. And it's got more x-ray pulses and gamma rays and blah, blah, blah. And you know what? We sterilize our equipment to 297 degrees. And you're like, Oh, well, what I'm going to deliver at home.
Wes:
That's how most sales people sell. Right. Asked questions that they can't answer. Okay. And things are going to get much easier.
Christie:
I love it. Yeah, because these are questions. Like people people's brains are wired. They have like, they have to know the answer. Like you have to close a loop. You can't just keep a loop open. That's why people are bingeing on Netflix. 'cause there's a cliffhanger and they've got to know what happens next. And so I think that's so brilliant Wes, to, cause you can't ask the question. Either one, someone asks you the question, you've got to know, you know, it's the one on here. It rather. Yeah.
Wes:
Yeah. We watch any show. So speaking of Netflix, Wright, they don't, it's not one steady stream. One uncut sequence for 48 minutes. Right? Right. It's three or four, even five storylines, you know, like looking at friend's right. Or whatever it may mean. You've got six friends, you get six stories going on. So yeah, maybe they were together. So maybe you got three going on. And then in some way, a new guy coming in a new gout, a new boss, whatever. So the four or five stories and it's 30 seconds, 45 seconds. Jump to the next one. It's an open loop. You were like, well, what happened to them? Oh, Oh, what happened?
Wes:
Oh. And that it keeps you engaged. So that, and that's a little bit more on storytelling an average day.
Christie:
Yeah. Lets talk about stories though. Like how, how important our stories when your, when your pitching or when you're talking with a prospect, a what's your viewpoint?
Wes:
I think like stories are all of that matter and this literally it goes back to cave men. Yep. You know, what were they doing on the walls? They were telling stories, you know, and
Christie:
The hero's journey, you know, Joseph Campbell, the, the book we don't here with a thousand faces. So what George Lucas wrote or read before star Wars it's embedded in us. Its like we just unconsciously understand the story.
Wes:
Okay. All right. Well we do. Why did Jesus tell parables? Right? It's how you show the old adage. I'm always, I was like, before you can be different, you have to be the same. Okay. You've got to meet them where they are. Like Jesus was say, you know, if you have the faith of a mustard seed, like, okay, well these were a gray area and people, right. These were farmers. These were, were herders. They understood, you know, you said if one, you have a a hundred sheep in one leaves, why don't you go get the, get the one, bring it back and celebrate. Yeah. Of a woman. You got 10 coins and a woman loses one coin. Why don't you light a lamp and looking, looking at it because he finds the one and they celebrate, Oh yeah.
Wes:
I knew what a mustard seed it is. I know where the sheep is. I know what losing her coins like Oh, you're like that. Ah, okay. Gotcha. All right. So for thousands of years we've told stories and really it was only in the last like a hundred plus years, you know, the radio came out well, you know, newspapers, right. Mass media, but then certainly radio. And then of course television, we went from being, you know, Hey, let's go down to the general store. Let's go down to the post office. Let's go down to the, to the barn, such as such as having a party. Everybody got together and they shared stories.
Wes:
How you doing? How did your mama and them, or I didn't catch up. But then a radio television. And we all come to our little caves and it's a one-way communication, you know, for, for many generations, the internet, social media is bringing us back to the central square. Right now we can give feedback again. I just now posted it, you know, before we got on, we're going to go eat sushi tomorrow. And I don't know a lot about sushi. I know I like it. I just pretty much eat, ate whatever they give me. But a guy who wants to meet. So a post on Facebook who has got a good All, you can eat sushi, places in town for all these recommendations right now I didn't go to look for an ad.
Wes:
Right. But I'm not looking up the yellow pages. Right. I'm asking my friends, which is what we did for thousands of years. Right? Where is it a good watering hole? And I'm taking my horses over yonder. What's the best way to go. Where's the water. Where's the snakes. Where's the bear live. But let me tell you something, as you take your shoes off and sit a spell, I'm gonna, I'm going to tell you about that then that bear. All right. We'd communicate. So we're, we're back to that. That it's almost like people forgotten how to do it so that I think while we were seeing part of the reasons we see all of the animosity, no, but anyway, the story-telling is pretty much all of the matters.
Wes:
That was great. So how did we find our story? I mean, obviously stories matter, but what kind of story matters too? Probably there's you know, philosophies about, do I tell
Christie:
My whole like rags to riches story in the entrepreneurial world? You know, sometimes that's not necessarily the right way to go. Right? What kind of stories matter for different situations?
Wes:
Well, I think it, it was Ogilvy. It said you must enter the conversation going on in the mind of the prospect. Okay, great. Salespeople have great empathy. I means you can say you need to be able to finish their sentences. Right. Attorneys, that, that they'll do that. They'll they'll, they've got to look for any gaps. They've got to think if I was that other person, you know, how would I defend this? How would I fight this? You know, hearing the political landscape, right. When they're preparing their candidate, somebody sits in as the other person and throws the biggest zingers at them. And so you're prepared, you know, do you understand your prospect's so well that you can finish their sentences if you do then you know what stories to tell him.
Wes:
Okay. But most people would make it all about them. I am sick to death of the transparent authenticity. We were transparent. We check our egos at the door, whatever.
Christie:
Okay. Yeah. That can, that can shoot you're in the foot too. Well, the first time you, you know,
Wes:
So that if somebody, if I'm on the phone with somebody or meeting them face to face, they were like, well, I'm a, I'm a God. Believe in, I'm a, I'm a Christian. You can trust me.
Christie:
Run, run. Right.
Wes:
If you've got to tell me your, a good guy, you're probably not a good guy. Right. Alright. Walk your talk. So when you know, what is the story? And it's some of it has to be your story, but yeah, the heroes journey, you got to Make the consumer, the hero. If you look at the very earliest Apple commercials, right? The white silhouette, the white iPod white ear plugs, but it was a silhouette. Yup. That's right. You weren't focused on the person per se or even focused on the dials and the thing.
Wes:
And what's the size of the screen. There was a thousand songs in your pocket and the person was moving and grooving that day and said, they're jogging, they're riding the bike. They're outdoors. They're active with music. That's their story. Yeah. Okay. And so I put the customer in the center of the story that you tell me, and that maybe is not them. Maybe you've got to tell a case study of someone just liked them. You know? And so, you know, such
Christie:
A good point too, like matching case studies to the right people. So that it's relatable again. It's like, you know, you can, if you're talking to an enterprise level company, you don't want to be talking about someone who went from zero to six figures. It's like, Oh, okay. That's not exciting to me. Or vice versa, you know?
Wes:
Okay. I'm selling Fords. Right. And you drive on my lot with your two babies. I'm not going to make any assumptions that you want a minivan. Right. I'm going to say, what's going on? What do you, how can I help you? Where are you looking for? You know what? I don't want to be another soccer mom. I like sports cars. You know what a matter of fact, I like Mustangs. Well, it just so happened. My younger sister loves Mustangs too. Right. And she has two boys and their, I don't know, they were like three years apart. But it's like, I'm a crazy sister with a green Mustang putting the two boys in that thing. Yeah. Right. You're like, yeah. I like your sister.
Wes:
You know? So I guess she's just kinda crazy. But yeah. As far as sisters go, I'm going to, I'm going to keep her all right. I'm going to, I'm going to put you in it through my sister. Right, right. And so validate your feelings, help you be confident to move forward. Well, yeah, I've always loved minivan or I'd love sports cars, but that's just not practical. We got two kids. We've got a dog and cousins and all live near by and taking three, four kids sometimes. Hey, no sweat. You know what? I had every minivan on the sun and we had two Toyota Siennas, a Honda Odyssey, a two Dodges. I get it. We love it. Let me show you why.
Wes:
Okay. I'm going to tell your story. Right. It's my story. But you're in it. So now you can relate. Now I'm giving you a confidence. So you could pull that trigger right now.
Christie:
I love it. So let's, let's switch gears a little bit. I'm curious about something because I get this question all the time I'm being in marketing. I hear this from my clients all the time. You know, is it as a possible to outsource your sales team or is it more prudent to hire internally? Are, does it matter?
Wes:
Oh no, it matters. I'm you can outsource it. There's pros and cons to everything. But going back to what we're talking about before people hire a, hire a salesperson to give him their quota, they give him a phone and they give him a LinkedIn navigator account and think that's all we need to go sell. If you don't know exactly what's happening and how to make sales happen, then you are at the mercy of the market. Okay. And I'll say this all the time. They, if, if I'm speaking with a solo preneur, they're here, local are just ramping things up for a couple of employees or doing, you know, three, 150,000 in revenue right now.
Wes:
Okay. Maybe I have a $4,000 coaching program I'll help them with right across the street is a 10 year old company with 50 employees, you know, 18 million in revenue. I might charge them 50 grand for doing damn near the same thing. You know, now I'll take a little more time. It was more people is more moving pieces and parts, but ultimately I'm just helping them sell better. Right. So am I ripping off that $18 million company now? I don't think so.
Wes:
Right. Maybe, maybe not, probably not. Right. It's all a matter of what's the ROI. If that $18 million company has a $2 million problem that I can solve for $50,000. Okay. And then that's what it takes to get my interest because it's more people I'm going to feel more questions it's got to wear on my own patients. And just to keep me interested, that's what I got to charge. But the ROI is there, you know, I charge the guy four grand and maybe they only make $50,000 more. That's still, you know, 12 bucks. Right. It's still 12 and a half million and a half of ROI.
Wes:
Yeah. But yeah. So yeah. So, but you, so you've got to know what it takes to make that sale because otherwise, maybe you can get that person for four grand instead of 50 grand. But if you don't know, you're just like, yeah, man just helped me sell more. We don't. Yeah. It really boils down to knowing your numbers to, you know yeah, exactly. You got to, you've got to know your margins. You've got to know what does it take? Okay. Look, this is a complex sale it's going to take 20 touches is going to take an average of six months to get your foot in the door.
Wes:
You know, an average of two years to really penetrate a, the company and, and hit multiple divisions and, and grow this into a, a signature account. Okay, great. You know, but most people, I just don't know where I look. We make these like a cool little Led thingies and like they're used all over the place in boating and in flag football in football stadiums, and they're used in I-phones and we just need to sell more LEDs. Okay. You want me to just do some research and figure it out? Yeah. If we could, we were just really busy with R and D over here and here. Okay. Now I'm going to charge you a couple, a hundred grand to make that happen. Whereas If it's like, why does McDonald's continue to grow despite having a 300% turnover in their staff, right?
Wes:
They're hiring pimply faced hormone, raging teenagers, right? They're stealing their food. You know, they were calling in sick in, and they quit after for months. But McDonald's continues to grow is they have a system right now, you have that good of a system for your sales. People think selling is all art, you know, and it's not selling is, is scientific and predictive and prescriptive as making a big Mac, but people don't take the time to analyze it and document, you know, so the entrepreneur just does things by default for out of necessity and they figure out what works, but they never analyzed it.
Wes:
You know, that's why it's tough to scale. You've got to get somebody from the outside with fresh eyes. That's detached. Right? I bet your doctor, your OB, probably she probably doesn't deliver babies for her family now. Right. Most surgeons, but they won't work on family because they can't be neutral. They can't be detached. Okay. When I walk in to that manufacturer, that restaurant, whatever I want them to do well, but I'm not going to live or die if they do where they don't. Right. So I can give them an impartial experience recommendation.
Wes:
All right. So bringing someone from the outside and get their opinion and get their advice and you probably don't do a whole lot better. Right.
Christie:
And I would even add to that, you know, a lot of times that you're looking forward to the inside your own industry. So even looking for some Joe Schmo salesperson who has experience in such and such industry, that's your own isn't necessarily the answer either. I mean, you've worked with like, I have like so many different industries and business models and sizes of companies like hiring someone like you, it would be very much a good decision because you can be innovative and creative. You can pull ideas from different areas and your experience and, and be able to come up with a really great solution.
Wes:
Yeah. When you bring in a industry insiders, you're going to get linear growth. When you bring outsiders, you get exponential growth. And the classic examples Are the Gutenberg press, right? He, it was a combination of a wine press, right? Push the grapes through and squeeze them and coins a stamping. You know, it was Whoa. I could kind of put these together and put ink on paper. Holy smokes. Right. The world changed. Henry Ford went to a, a, a, a, a butcher write up a meat packing plant write at the time, I think it costs, it was like $3,500. He was telling his car's For when the average annual income was like $700.
Wes:
It was like five X. All right. So whatever, what's the average income in America that we say it's 50 grand, right? So it'd be like, average cars were $250,000. Wow. So we go because like one or two or three people would sit in, build the whole car. Right. Because I had all of these tools, all this knowledge, those were, those were talented people. They had to pay him a lot. He goes to the meat packing plant. I was like, I'm going to see, like, this butcher was like knives, everywhere, making all of these cuts. And what he saw was a disassembly plant. Right? The carcass was hung and one guy made one cut and they moved along. The next guy who made the next cut. And he's like, Oh, I can do that in reverse.
Wes:
I can assemble vehicles, exponential growth. Right. Not linear growth. Now I ask people all the time. Where does the grocery store has in common with an airline? Do you know? I don't tell me, do you not know? But you know, I bet if you had a moment, you could do it. So I really think about it. I probably might come up with the answer for you, but it's not obvious, right? Yeah. No, it's not obvious, but you know, a tomato, it has a certain shelf life, right? Once you pass that date milk, right. Eggs, once they pass their expiration date, it's wasted.
Wes:
Got to throw it away. Right. Gone forever. What happens at eight Oh one for an 8:00 AM departure for a flight when there's an empty seat and it's gone forever, that plain is pushing back up. The doors are closed. They were pushing back on any of those empty seats are our wasted milk. Right? So an airline has a whole lot in common with the grocery store. Okay. So maybe you should bring an airline consultant into your grocery store or vice versa. Okay. Now I'm not saying 100% of the time, but getting them to come in and sprinkle and, and change things up a bit.
Wes:
So people say, you know, how much, you know, how much experience do you have with alpaca, toenail grooming? You know, I'm like, no, none, which is exactly why you need me. Yeah. I get that question all the time to pack it. I need to buy some of these things. So, right. Yeah. Okay. So you meet it now outside or to come in, there is no sacred cows right now. I'm going to ask in uncovering, why is this done that way? No, no, no. Really tell me why you always done it that way. Okay. Why? Who can tell me why it's done this way? Okay. Delete it. Nobody can tell me, get rid of it. Well, blah, but no, no buts. You're just hanging on this stuff because it's comfortable, whatever, whatever.
Wes:
I'm not here to make you comfortable. I'm here to make it profitable. If you can't explain it, get rid of it. So good.
Christie:
Yeah. Well, that's good. That's even good advice for life too. I mean, traditions can keep us stuck.
Wes:
Yeah. True. And like everything. I mean, there's two sides to every coin. Traditions are great. It tells you where your come from and it gives you the pride and blah, blah, blah. Yeah.
Christie:
Okay. But there was a recent trip that I could tell you. I, you know, Hey, we make burritos on Christmas every year because it's been a tradition since the sixties, you know, and in our family.
We:
Okay. Yeah. So it was a good tool. Yeah. So for that reason, you got to have a reason to grade. Cool. Okay.
Christie:
Otherwise, this has been awesome. How can people find out more about, you get to know, you learn how to work with you.
Wes:
I'll just go to my site. Yeah. The sales whisperer.com. Everything is their phone number. It comes to me, social media. It's me. I'm not outsourced to somebody. So you get some crazy response. I can't blame it on an intern. So hit me up. And I've got all kinds of resources on the site, you know, free reports, CRM quiz, all kinds of things. So, you know, for 110 episodes and sales Podcast. So there is plenty of stuff out there to keep him entertained and informed and maybe even irritates you a little bit, but Hey, that's what I'm here for.