A few years ago, I was a former head of marketing turned executive coach — for nearly two decades, working with leaders and executives of businesses of all sizes, from start-ups to Fortune 500 companies. I had it all— the family, the house, the cars, the businesses and the cool friends. And yet, some discontent was creeping in…
I was constantly in fight-or-flight mode.
I felt pulled in multiple directions.
My nervous system was a wreck.
Hyper-vigilant thoughts kept me up at night.
I felt chained to my to-do lists.
I was burdened by others' expectations and projections.
And I desperately wanted to take a vacation totally unplugged for once!
I realized that despite checking all of the boxes on life's success checklist, I wasn't truly happy or fulfilled. I started to ask soul-searching questions:
"Who am I really?"
"What is my purpose?"
"How can I feel fulfilled in my work?"
Then I Almost Died
At this time, my husband and I had just completed a period of struggle involving seven years of infertility and the accompanying depression. (Interestingly, studies show that the stress levels of infertility patients rival those of cancer patients.) I finally got pregnant and four weeks before my due date, I had complications. I went through 96 hours of labor— and I almost died in labor. Luckily, a beautiful healthy daughter was born. And after I recovered physically from the ordeal, the resulting PTSD from the near-death experience was something I didn't want to admit to anyone.
But I Went Right Back to Work
Instead, I dove right back into work— and just four weeks after giving birth, I traveled to a mastermind meeting with some fellow entrepreneurs. Among discussions of business strategies and financial forecasts, it was my turn for a "hot seat" — a time to ask for potential solutions to a business challenge. I bared my struggle to the room and confessed that I had been playing the part of a successful businesswoman to the world, yet I felt void of direction and purpose. I explained that I had recently crossed a major finish line— a huge goal of mine had been achieved (I left out the fact that I almost died in the process). By all accounts, I should have been happy, but I wasn't. I had it all— the business, the income, and now the family.
I Found Out I Wasn't Alone
Among other highly successful 7-, 8- and 9-figure entrepreneurs, my dissatisfaction resonated. Despite our successful circumstances, many were feeling a sense of emptiness arising from a lack of purpose. One person related they had just exited their company for a 9-figure payday and felt the same void. Another person sympathized because they had left a lucrative career and felt directionless before they started their new company. Another one shared being faced with a recent diagnosis of Parkinson's Disease and it made them question their reality.
Their stories ranged from feeling mild stress to anxiety to depression. With no purpose or something bigger than them driving them, they felt meaningless and empty.
My A-Ha Moments of Clarity
This was my A-Ha Moment, the catalyst that shocked me into realizing that I was chasing the shadows of "Surface Happiness" instead of actual happiness. And I wasn't alone — many of the successful leaders were experiencing the same thing— they just weren't talking about it because they feared they might look weak.
Read the rest of my story as well as what sparked the origins of my company, Conscious State University.
---
Christie Turley guides visionary leaders to reconnect with their higher genius, so they can improve decision-making and deliver greater profits, influence and impact. She is the author of the book, The Intuition-Led Business, which offers a framework on unlocking the intuitive and subconscious minds, and she is founder of Conscious State University, an online learning platform that teaches leaders and their teams how to make better decisions using science-backed methods. A dynamic speaker, she has shared the stage with many New York Times bestselling authors and is the host of The Higher Genius Podcast. She lives in the southwestern United States with her husband and their two daughters.
Let's Work Together
See What That Looks Like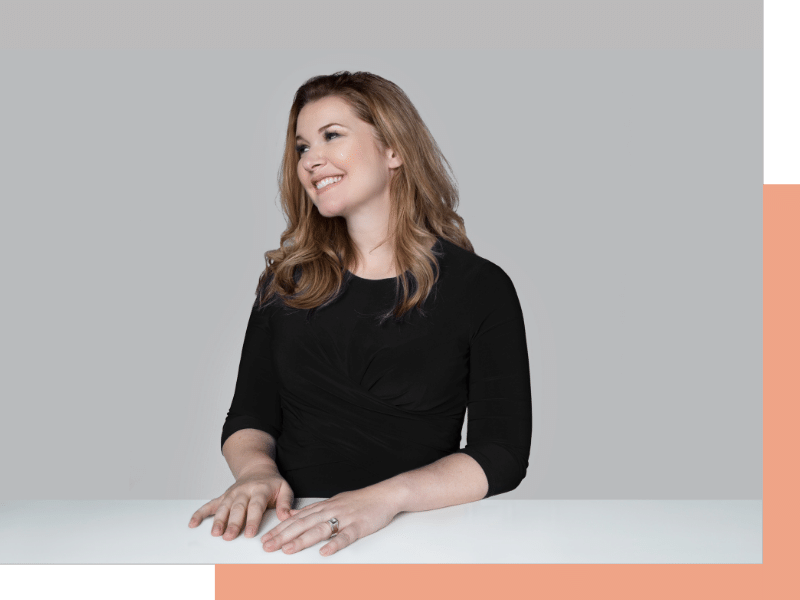 ---
More from the Blog...