Looking to get to the next level? Learn why surrender and letting go of control is the key…
In this episode, meet Vanessa Petronelli, a high performance coach to the stars, creatives and top executives, as she and I discuss:
If you want to uplevel, you must learn how to surrender, trust and let go of something to get to the next level.
Why you must face the shadows and look at what you fear in order to learn from it, surrender, trust and go to the next level.
Why transforming your relationship with money is the key to learning how to surrender to get to the next level.
How can one be certain that what they desire is what is in their highest good.
How to start listening to yourself and stop stepping out of integrity with yourself.
How to tell if you're seeking Fool's gold versus the real gold.
How to create the right spiritual practice for you to uniquely nourish your soul and receive answers.
Watch on YouTube:
About Vanessa Petronelli
Vanessa is highly sought after for her gift of life, spiritual and performance coaching. These lifelong gifts have transformed from a personal practice to a business and brand. She is teaching, speaking, and writing about the powerful impact of accessing higher-levels of consciousness and awakening Hollywood as the CEO and Founder of Soul Aligned Success.
Through her unique accelerated Quantum Coaching method, leadership retreats, keynote speaking, intuitive workshops, trance-channeling events, and transformational online programs, she provides grounded, strategic results-based transformations.
Vanessa works with and supports high-performance actors, directors, writers, musicians and producers to embody and lead from their soul, to find balance and fulfillment throughout their entire lives.
Vanessa and her work has been featured on Good Morning America, Parents Magazine, KTLA, Your Morning Show Canada, MSN, ABC News, Access Hollywood, Glamour, Collective Evolution, Elephant Journal, Good Morning La La Land, and more.
Originally from Toronto, Canada, Vanessa now resides with her husband Jeffrey and rescue dog Leo, in San Diego, California living the SoCal lifestyle of sunshine, sand, and surf.
LINKS:
Vanessa's Website, Facebook, Instagram & LinkedIn
Claim Your Bonuses and Order My Book, The Intuition-Led Business: http://TheIntuitionLedBusiness.com/
Learn how to open and master your intuition and spiritual gifts, while discovering and living your purpose at: https://ChristieTurley.com/clarity
Receive help with positioning, messaging and branding your business from with an intuitive approach and from the perspective of your Future self: https://christieturley.com/about
If you're inspired by this episode, I'd love to hear your biggest Aha! moments. Take a screenshot of you listening on your device and post it to your social media and tag me, @christieturley!
Christie Turley guides visionary leaders to reconnect with their higher genius, so they can improve decision-making and deliver greater profits, influence and impact. She is the author of the book, The Intuition-Led Business, which offers a framework on unlocking the intuitive and subconscious minds, and she is founder of Conscious State University, an online learning platform that teaches leaders and their teams how to make better decisions using science-backed methods. A dynamic speaker, she has shared the stage with many New York Times bestselling authors and is the host of The Higher Genius Podcast. She lives in the southwestern United States with her husband and their two daughters.
Let's Work Together
See What That Looks Like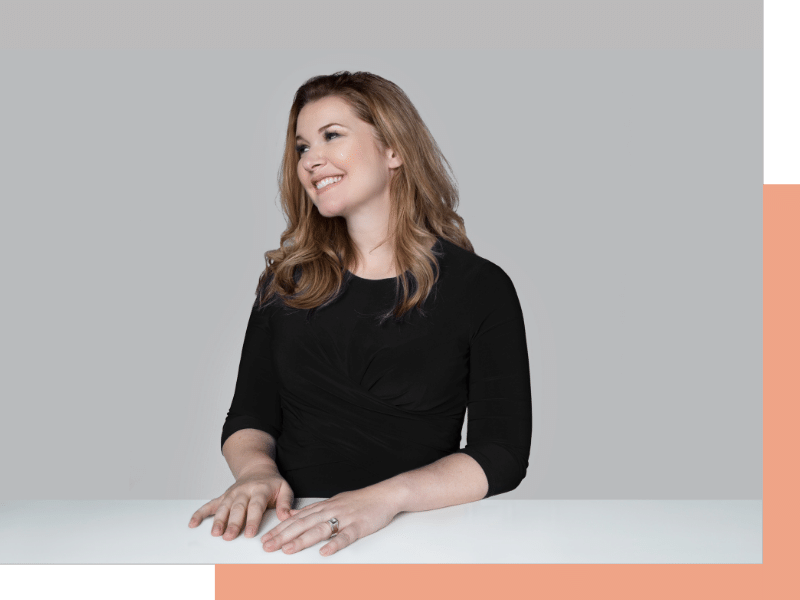 Transcript:
Christie:
Welcome to the Intuition-Led Business Podcast. I'm your host, Christie Turley. And today I have a special guest, but before we get to her, I'd like to speak a little bit about today's topic, which is Surrender. And for many years, I had no idea what Surrender meant and, you know, imagine going through life and only breathing out and never breathing in. And sure, I had rest on the weekend, yet I could never let myself just be.
Christie:
I had to be doing something. I had to be thinking about something, thinking about business or thinking about what's on my to-do list. And rarely if ever connecting to my higher power and to myself—to understand why I'm here? What it is I came to do? Am I really living my purpose? Or am I just going through the motions? And for many years, I mean, I could liken this to being asleep and not being truly fully awake. And with eyes, eyes wide open.
Christie:
And sometimes the Universe will hit you upside the head with a metaphorical two by four to really wake you up. And sometimes that's a gentle nudge, whether it's something that happens out there with a relationship you have, or some other challenge that pops up in business. And sometimes it can be a huge life altering circumstance. Something that you wouldn't wish on your worst enemy. Something that is just so difficult. And when life tears you up inside like that, it's, it's really a blessing.
Christie:
If you can look at it as a blessing and with gratitude, because you are now being shown something that you didn't see before. You are now being called to live into something that you hadn't been living. You're being presented a choice, a new path in life. And when you choose into that, you know, you can fully live and fully embrace and fully Surrender to the experience. And a friend recently told me about the animal, the Buffalo. It is the only animal that when there is a storm, it will go towards the storm.
Christie:
Think about that. All of the other animals ride it out, batten down the hatches. They wait for it to pass. Maybe they even run away from it. The Buffalo goes head first into the storm. Why? It's actually pretty logical. It's over quicker. If they can walk through it, it's over for them a lot quicker. And that to me is what Surrender really is. It's not controlling your circumstances. It's putting your trust in God and your higher power and not in yourself. And one of the things I talk about in my book is really doing just that, is really learning to lead.
Christie:
And that's what this Intuition Podcast is about. It's learning to lead with your intuition in business and in life. And really the Book and this podcast could apply to anyone, even though they're not in business. But I've chosen to make this specifically for entrepreneurs drawing on business experiences. So be like the Buffalo, let your life unfold. When you have a huge challenge, go straight into it and surrender to it and, and really learn how to embrace those small and those large challenges and rise above them.
Christie:
A friend once challenged me when I was going through some difficult times. This is a business coach I had. She said, "You know, what's happening right now, they're like little specks on the windshield. It's like, you're going on this road trip. And there's all these flies on your windshield. And you're bigger than that. You can wipe it away. You can choose to look past it. You know? You can choose to ignore those bugs on your windshield. You can still see your way through." And, that's what I want to leave you with. Just some encouragement and know that you're not alone.
Christie:
And know that you can always connect to your higher power and you can reach out to people who love you. And if you don't have people that love you, you still have your higher power. You still have yourself and you can get through this and you can rise to the occasion because think about it like this: You've been given this challenge because you're ready for it. You're made for it. It's come to you in this particular time because it's going to help you get to the next level. It's going to strengthen you and help you to up-level in your business and your life.
Christie:
So I'd like to introduce today's guest. Her name is Vanessa Petronelli and she is amazing! She is definitely a gift to this world. She's into life, spiritual and performance coaching. She works with a lot of people in Hollywood and a lot of celebrities and high-performance CEOs. And she has a very unique quantum coaching method. She has leadership retreats. She also does keynote speaking. And she really helps these creatives—these actors, directors, writers, musicians, producers to embody and lead from their soul so that they can find balance and fulfillment in their lives.
Christie:
She's been featured on many large media platforms like Good Morning America, Parents Magazine, Access Hollywood, Glamour, and many, many more! And she's originally from Toronto, Canada, and she now lives with her husband Jeffrey and their dog Leo in San Diego, California. So please help me welcome Vanessa to today's show. Alright, welcome to the show Vanessa!
Vanessa:
Thank you so much Christie. It's good to be here with you.
Christie:
It's good to be with you too! So tell everyone a little bit about your background. You have quite a unique background. And then we're gonna dive in to today's topic.
Vanessa:
Okay. Cool. Well, so where do I start? This is always one of those questions where I always kind of laugh because I'm like, "How much or how little do you want to know?" So for 12 years, I've been working as an intuitive coach. I've been working as a healer, transformational expert, speaker. And I specifically these days work and focus on people who were in the entertainment industry. So professionals in the entertainment industry who are creative actors, directors, writers, producers, singers, you name it. And I basically help them in the up-leveling process, which is something we were talking about just moments before. And really taking them from where they are to where they know that they're meant to be.
Vanessa:
And I'm the person that comes in between that, in that gap and helps them to kind of understand what patterns, what dynamics, what belief systems, what vibration they're in consciousness. The very things that are really a dissonance to where they want to go and helping them to get more empowered, helping them to become more sovereign, helping them to access more of their own wisdom and intuition and inner guidance to help them get to where they need to be, especially if that's where their meant to go. So I help them with that entire process and I really work holistically with an individual. So I believe that everything always starts as energy. Then it starts to move in the mind movement, motions, the physicality.
Vanessa:
And then we start to look at where it hits in reality. So I'm working with people in all these different pillars of their being, not in a specific formula, but sometimes all at once. So I have my certain protocols and formulas that I work with clients, but it's very free floats, very customized based on the individual I'm working with. And I do a lot of one-to-one work. So yeah, that's a little bit of my background and I do channeling work as well. If people are into that, who are listening. So if you think of Esther Hicks who channels Abraham, that kind of work as well. So yeah, it's an interesting background. That's why I say, "How much do you want to know?"
Christie:
Yeah, that's good! And I think a lot of us channel, we don't even know it, you know?
Vanessa:
Exactly.
Christie:
Because we're listening to the Intuition or that still small voice or whatever it is that you want to call it. The Spirit, you know, people have different names for it. So it's a gift that all of us have access to if we wish to pursue it and strengthen it. So I like to demystify the wheel for people, because I feel like people get really, you know, like stuck when it comes to being faced with a new word or a new paradigm, you know?
Vanessa:
Yes.
Christie:
And I always like to relate it to maybe their current paradigm and so that they can see that it's not really all that different from what they already believe.
Vanessa:
Totally.
Christie:
So we were talking earlier about- Oh, just so this isn't gonna be just a warning. This isn't gonna be like a, let's rehearse 2020, again. This is gonna be a very powerful podcast about up-leveling and growth, you know, with the thought in mind that all of us have been going through this collective dark night of the soul. And we've all probably been through an individual one at one point or another, but it always seems to pro- precede a huge leap in growth. And so we're talking about Surrender and Trust.
Christie:
And so we're gonna, dive deep into this topic today. So what- How has this exhibit itself in the clients that you've worked? With, like, can you, without naming names, like talk about, you know, a situation where, you know, Surrender and Trust really played in, and like, how do you approach that? Like, it seems like such a huge, huge topic to even try to dissect. So let's start with the story.
Vanessa:
Yes. Well, I'll start with the story that I think a lot of people can relate to. We like to control everything. As don't we?
Christie:
Yes we do.
Vanessa:
We like to feel certain. We like to plan. A lot of us, some more than others, I'm a Virgo, so fellow Virgos might get it.
Christie:
I'm married to a Virgo.
Vanessa:
Okay, then you get it. Some of us like to control things a little bit more than others because it creates this feeling of safety. So when I, and I mean, this doesn't matter if I'm with a Hollywood client, I mean, I've worked with people from all walks of life, from all different backgrounds in the 12 years I've been doing this work professionally. And it doesn't matter who it is, the topic of trust and surrender is always present. You can't talk about up-leveling, you can't talk about becoming more successful, especially if you're on the path of spiritual growth, of personal development, like a growth-oriented individual, in order for you to up-level and stay aligned to the integrity of your being the integrity of your purpose, you have to know how to surrender and trust.
Vanessa:
And I say "know how", not in a way that I can explain it from, "Well this is how you're supposed to do it," because there is no right way to do it. Surrender and trust is, and I have not encountered one person including myself—one of my biggest lessons this lifetime too, is really examining the ways in which we try to cope and find safety and stability outside of ourselves or on the things that we're most attached to. So surrender and trust is part of the equation, when we think about, "Oh, I want to get here." Well, you have to surrender certain parts of yourself, of your belief systems, your mindset, you know, the things that you've been tethered to, your comfort zone.
Vanessa:
I mean, the list could go on, right? The limitations, the fears, and the Trust—I look at it this way: it's like knowing that there's a net underneath you that's going to be catch you when you're in that, that part in, you know, symbolically of jumping off the cliff and hoping that you can get to the other cliff just ahead of you, you know? There's always a safety net. And that safety net for me, like the most important, crucial part of the surrender and trust piece, is that it's not just about you. Whether you believe in God, Spirit, Universe, Source, Creator, Angels, Guides, whatever you want to label it or call it, I believe that when you start to have this, the symbiotic relationship with something, that's not just about you, that is the Creator of all things, there's a masterful plan that's in place.
Vanessa:
Not just for the world, but also for us as individuals. And so part of the surrender and trust is saying, "I'm willing to let go of my sense of Control and my own Will, to strive, to get to where I need to be. And I'm allowing myself to surrender and lean into to trust that there's a higher power that is guiding me and aligning me to something even better on the other side of this." Because often when we're to get to the next level, whatever that might be—in our business, in our relationships, in something internally, there is this opportunity where in order for us to get to the other side, we have to have that kind of blind faith, that ability to let go and trust ourselves and trust that life has got our back.
Vanessa:
So when you are seeing life as you being on your own, you're the only one to make it happen, "I've got to achieve things in order to feel-" then it does- It's- surrender and trust can be a very tricky thing. But when you start to open yourself up, you start to open yourself up to knowing that, "Oh, hey, like, I'm not alone on this journey, there is a higher power. There is a higher purpose here. I am meant to grow and evolve beyond the comfort zone that I've been in." You know, the surrender and the trust, it starts to get a little easier and easier here. So I've seen this with myself because that was one of the hardest journeys I've ever had.
Vanessa:
I've seen it with clients, you know? And it usually shows up, I will tell you this, around your money. You want to know surrender and Trust? You got to get in touch with your relationship to money. Because that is often the, that is the biggest excuse and paradigm shift that people require in order to transform their relationship with trust and surrender. It's a tricky one. It's almost cleverly designed that way. You want to know how to get to the next level where you're gonna have to be willing to maybe let go, like for clients in Hollywood. I'll give you this quick example. I have clients in Hollywood who are, you know, have kind of maybe been type-casted into certain roles in the industry.
Vanessa:
You know, so they're always getting put onto the shows. And these are big shows. Sometimes Netflix movies, this kind of stuff, where they're being type-casted and stereotyped as a certain kind of actor or actress in particular roles. And they'll come to me and they'll be like, "This is what I dream of doing. I want to be here, but I am so far away from that. And I can't let go of where I am, because this is paying the bills for me. This is, this is what's helping me to stay afloat and to keep working." And I challenge them and I say, "Well, you're gonna have to be ready to let go of something at some point in order to get there. So who do you need to become in order to become that version of yourself you dream of being and starting to surrender and let go of the version that you've been?"
Vanessa:
And it's a process, you know, it's not something you just jump into overnight and you, "Hey, you've mastered surrender and trust." Like it takes, it takes time! So that's where I'll open with it. And there's so much to say about this conversation.
Christie:
Oh, yeah! There's so much to unpack. So many questions. So yeah, what occurred to me too, is like, like how, how can one be certain? I mean, I know you talked about certainty and how we really desire it; How can one be certain that what they're desiring is really what's in their highest good? You know, like this actor example that you just gave. I mean, I think we can all relate to that. We might see something in ourselves that, you know, sparks admiration, "Oh, I might want to be over there." But maybe it's something you haven't even considered yet.
Christie:
Like how do you, how do you assess that? How do you look at that?
Vanessa:
Well, first and foremost, I think you have to make an agreement with yourself. If you're ready to stop playing the game of, "I need to achieve this or look like that," or get the validation or be seen, "because being seen makes me feel worthy and makes me feel-" and you're done playing that game, then you have to be ready to no longer compromise the integrity you have to your soul and your soul's purpose. And why the hell are you here? Like, you have to be willing to let go of the game that society has been playing all of us, since the time we were children that says, "in order to have- to do this and to have that, you need to be like this."
Vanessa:
You need to start listening to yourself and making an agreement with yourself that you're no longer willing to step out of integrity for X, Y, and Z. Because when you start to step out of integrity with your soul's purpose, like why you're here and you can even call this your heart. What starts to happen is you might be on the way to getting there. But once you get to that outcome, or you're in the process of being on the journey to having that, you feel empty, like there are certain things that your soul, that your body is giving you every step of the way. And for me, this has been a real, a really important one for me this year. Because, you know, I've been working in the background on getting a television show on a major network.
Vanessa:
I was writing my book proposal. You know, I've had a lot of publicity in the last couple years and I have been in the entertainment industry before. So I really wanted to bring this work into Hollywood myself. And COVID hit, and everything kind of just paused for the world! Right? And I've had to actually put everything on the table and really look at it and say to myself, "Does this really fulfill me? Like, is doing this and doing that, is this really feel for me right now in the moment, the greatest use of my time, energy focus, and is this an integrity with who I'm becoming, with where I want to go, is this there-?" And so you have to be willing to have an honest conversation with yourself.
Vanessa:
But first make an agreement and saying, "I'm no longer willing to do things that cause me to be out of alignment. My integrity to my self, to my heart, and to my fulfillment of being a human being and fulfilling what I've supposed to be doing here on the planet is so much more important than the accolades, than the money, than the fame, than the success and all those things." Because what ends up happening is you end up getting to where you need to be, and it becomes more fulfilling. The money ends up showing up naturally because you are more in alignment, because you are more in integrity, because you're having more fun. So there's several things that you can look for and one of them is ask yourself the serious questions.
Vanessa:
"Do I want these things? Why? Why do I need these particular outcomes? Why must I have these particular things in my life? Really feeding my heart and soul, do I feel in integrity and alignment? Like, do I feel alive by these things?" And I'm not just talking about alive, aliveness from the ego. Those are like short little bursts. It's like a deep soul knowing. You can't fool yourself! It's like a level of truth and honesty in the depth of your being that says, "Yes! This is it. This is it!" And it's okay if you're not sure. Like I haven't been sure in the last few months. And I've literally surrendered it and have said, "You know what?
Vanessa:
I trust, like, if I'm gonna get that book out and it's gonna get published, I'm gonna come back to it. If the television show is meant to get produced, and it's meant to get picked up by a big, a big network or a network in general, however it's gonna come into life, it's gonna happen! And I'm gonna know the timing of when I need to put my energy into it." Because everything was starting to feel draining for me, depleting. I was just doing it because it seems on some level like, "Oh, this is the next thing that I'm supposed to do. My manager, my publicists, we talked about these things, and this is the next thing that I should be doing." But it's like, "Yes," And I want to feel really alive and fulfilled doing it. And so I'm not going to continue this and playing this game with myself just because it seems like the right thing to do.
Vanessa:
No! You know? So we have to be willing to no longer sacrifice our whole being and our soul for what the ego wants. And that's a tough one. So you have to have a really difficult, authentic conversation with your self and only you can have that, you know? And really be honest with the direction that you're going, because, you know, if you don't, then you could end up getting the thing that you want. And how many times have we done that? Right? We get the thing that we've wanted. And we're like, "Oh, I thought it was supposed to be a lot happier." Or "I thought, I shouldn't feel safer in myself," or "Oh, Wow, I thought like my whole life, everything in my life would just be going so perfectly once that came into being."
Vanessa:
And it's like one of the illusion, right?—That we sold ourselves to.
Christie:
Yeah, it's so true. And it's like, you know, I heard this from someone else and it was really good. Justin Deschamps, I've seen a few of his videos. And he was talking about this idea of Spiritual Gold versus Fool's Gold.
Vanessa:
Oh I love that!
Christie:
And how- yeah. The spiritual gold is, you know, it's born out of curiosity and wanting to unravel like the mysteries of the Universe and also like growth and wanting to get to that next level. And then there's Fool's Gold. And fool's gold usually presents itself when you're bored. So you start seeking after pleasure. You start filling your life with seeking material things,
Vanessa:
Right.
Christie:
or watching Netflix. And it's not the true Spiritual Gold that's going to give you true fulfillment. You know, you'll have- it turns into normalization where, "Okay, now you have a closet full of great shoes. Wonderful." Like, it's worn off. Like, the whole excitement has worn off. And so, yeah, I love that. And it is, sometimes it is difficult. There's a reason why they call it Fool's Gold. It's like, it looks so much like the real thing! And how do you know the difference? And so, what are some of these spiritual practices that you've done yourself?
Christie:
Because you've done a great deal of reflection the last few months as we've been talking, and even with your clients? Like, what are some ways that you can really get into the depths of your soul and know that the answers you're getting are true?
Vanessa:
Well, I'll first start off by saying, it takes a lot of development. It's- this is just not something, a cushion and then overnight, you're gonna like, get all the answers. I mean, I've been doing this work for over 20 years on my self and non-stop committed. So, you know, you have to meet yourself where you're at on your journey. So what I might be doing may not resonate for what another person actually needs, because for me, it was actually stepping away from a lot of my spiritual practices and actually just being more in a simple human existence of focusing on my jungle back here and around that.
Vanessa:
We adopted a new dog, our dog, our second dog, and like playing with the dogs, being really present. For me it was no longer being in generating mode, you know? And actually being really saying, "You know what, I'm ready to take a step back. I'll serve the clients that I have, but I'm not generating new business. I'm getting off of social media. I actually have been filling that itch, probably May onwards. I've not been dealing as much social media. And, you know, and this is one of the things we need, right? To share a message, to market, to, you know, interact with people. And for me, I was just kind of done with all of it. So the most spiritual thing for me was listening to what my, my whole being needed, what my soul needed, which was time off of social media, not generating, being really present to the simple things in life—like cooking, baking, being creative, journaling, going for long walks, going to the beach, eating beautiful meals, being connected with, you know, people, whether it's through FaceTime and having longer phone conversations and video conversations than I normally would, playing with the pups, being with my husband.
Vanessa:
I mean, these were the things that really filled me up because I needed to feel like, "Where is my pleasure in just my day to day life?" Because my whole life has been so focused on my devotional practices and with spirit and also with my purpose. And I identified with that so deeply that, that became my whole world. And I stepped, because part of my book was writing about joint fulfillment, just so you know. So of course, you know, we always have to go through and experience what we're teaching. And for me, it didn't feel right yet to actually put the book proposal into the publisher because I was really questioning that in my own life. You know, I've been questioning it for several years and working and exploring various means to it.
Vanessa:
But for me, I'm like, "Whatever, I do have to do it authentically and in full integrity." Like, there's just, there's no other way for me to do that. But for some other people, you know, I really feel like what this time, what COVID has been the blessing in it. And I know it's been immensely challenging time and difficult time for everyone in varying degrees. But what I've really seen the blessing in this, is that it also offers us the opportunity to really slow down, to become really present. And, you know, spiritual practices can mean anything from like, just focusing on one thing at a time and really doing it with all of your being, with all of your presence.
Vanessa:
You know, spirituality can be meditating. Spirituality can be, you know, reciting prayers and mantras. It could be having a yoga practice at home, or, you know, in your backyard. You know? It's- there's so many various degrees of spiritual practices. And this is what I tell my clients. Like when they work with me, we build out the routine that's right for them. Not what I think they should do, but what they feel is going to nourish them. And that's what we really need to get- because your spiritual practices can become just like your to-do list. Oh, I need to get up every day and have this routine and knock this out and do this because I was doing my practice for like two hours a day.
Vanessa:
And I'm like, "This is becoming a chore." I'm like, "I can't do this anymore. I don't want to do this anymore. It isn't nourishing. It's actually making me feel more tired. So what do I need to do to not feel this way anymore, to actually feel fed by my spiritual practices?" And the voice of God said, "Step away and don't do anything. I'm- always connected. Like you don't need to do anything." So for me, it's been the practice of "being." And I want to incorporate that with my clients, but usually if they've never done any sort of practice and they're really needing to listen to what their guidance, what their intuition is saying, what the next step is, I always say, "Well, you need to create sacred time where you can just be and what you do in that time, whether you do nothing and you sit at the wall and you just breathe, whether your eyes are closed for 30 minutes or an hour or three minutes, or your journaling or your lighting candles, or your moving your body, or like, whatever it is, that sacred time is for you, and the intention, because it's always about intention.
Vanessa:
The intention that you're creating around this is, "I'm ready and open to receiving the security, the next step, the guidance on what is most true for my being, what do I need to focus on?" What, whatever the question is. So that's how I kind of navigate that. And I'm very unconventional. I don't like a lot of the cliches either. It's like, I'm all about empowering, like to do what is best for them, even if I don't agree with it, if they- it's like, it doesn't matter. They're their own guru, they're their own teacher, and their relationship to the Divine is sacred for them. So it's not for me to interfere, but just for me to assist with, and to show them, "Hey, there's the possibility here.
Vanessa:
We can throw this and we can do this and that," you know? And over time, once there's more development then more of the answers come, and it's amazing to see how- when clients show, some of them are in a space of being scared or there's something that's challenging them, or they're being required to go to the next level. They don't know how once they start to implement, you know, spirituality into their lives, more and more in an expansive, ever evolving way, those answers start to come and they start to transform and change and shift. So it's a really beautiful process. So that's what I do with clients and with myself, at least over the last few months.
Vanessa:
So-
Christie:
Yeah, that's really great! And I'll just add this as my own personal experience. If it's been a while, since you've actually had time to just be, sometimes it can feel like those answers are evading you. And it's almost like developing a relationship from the beginning again in yourself to hear those answers. And God always loves us, right? God always loves us, but it always seems like there might be a little bit of silence that you hear, you know?
Vanessa:
Oh yeah!
Christie:
It's not an overnight success, so it does take practice and strengthening. So, you know, don't give up on your "just being" practice. If it doesn't go, like you thought at the start, right?
Vanessa:
Totally.
Christie:
Yeah. That is so, so good! So, yeah, I mean, as far as people taking their career to the next level and surrendering, I mean, how much do you advise your clients to really look at their shadow? Like, we all have a light and a shadow to us, right? And a lot of spiritual gurus out there, you know, they sometimes avoid talking about the shadow. And frankly, a lot of us don't want to look at it either. It can be uncomfortable. How much shadow work or how much do you teach people about this shadow that we all have?
Vanessa:
Like a lot of our time is spent there. I mean, if you were listening, I'm just gonna put this out there. If you're listening to the spiritual teachers who are all about positivity, and rainbows, and unicorns, and love, and unity and all of this, please run away. Don't just walk, run my friend! Run, because that's not what we're here for. We're here, like all aspects of ourselves need to be acknowledged and seen. So even though we want to get to the next level and there's tons of resistance and there's all this fear, some teachers might say, "F the fear! Screw the fear!" Like, "Just go and do it! Practice your mindset work, and just get to the next level."
Vanessa:
It's like, no. No. When you work with me, that's not gonna happen. We're gonna actually look at the fear and see the gifts that it has because our shadow side, it's just like any other part of our being is looking to be acknowledged, seen, heard, validated, and understood. And there are gifts in it. You know, even if you can't see it in this moment, there are gifts and blessings in that for you in your own evolution. And part of signing up to be human means you're gonna experience polarity. Like you're gonna, it's the dark shadow. You're gonna experience the light shadow. We're gonna see it on an individual level and a collective level. So the more that we can own, and work with, and understand and acknowledge these darker aspects of ourselves that we believe are like in the way, and we realized that it's on the way to where we need to go.
Vanessa:
And it's simply looking to be integrated, integrated into our being in to our wholeness. It's there to be accepted and loved. Just like any being or anything on the planet is looking for, right? To be loved, to be seen, to be heard, to be understood. Then it's not as much in the way mentally for you, because now you're working with it. Now you're tracking it. Now you're seeing, "Oh, wow. Like, that part of me that is in so much fear was really protecting me for my entire life. Like I've never wanted to succeed beyond my family's lineage." That's a big one for a lot of people.
Vanessa:
"I don't want to be more successful than my parents were," which is, I'm just using it as an example. And you can see how that is actually contained you into being in your lineage, and being safe, and getting along and really relating to your family, you know? And so if you go to the next level, then they're not gonna be able to relate to you. So you've got to work with that. That's not there to just say, "Screw it. I don't want to look at that." That's there to be held and seen and loved, you know? And sometimes loving it is really difficult at first. And that's not what I usually, you know, initially support my clients and seeing with these more shadowy parts to themselves. It's like, let's just acknowledge that it exists. Let's get to know this part of you, just like you would of any person that you're meeting on the street for the first time and you want to become friends with.
Vanessa:
You gotta get to know it! And so once that happens, then we become more integrated. And that's what we're really looking to becoming in our Ascension process on this planet. As humans, we're here to be integrated full beings. When we talk about self-love, God—if like, self love was just about taking salt baths and meditating, and doing a yoga practice and like, you know, owning 108 times every day, then man! It would be such an easy practice for everybody. But self-love from my perspective really means, "can you be with all of yourself, all aspects of yourself, all the emotions, all of the limitations, all of the features?" And it's messy.
Vanessa:
And it can be ugly, and it can be hard! I know! It's so damn uncomfortable. Like you could be crawling in your skin. I've had that happen so many time! And God, what happens on the other side of that is, it's called liberation, freedom. There's a sense of, "Wow! Like if I could love that part of myself then it becomes a lot easier to love others, right?" Like, we talk about compassion, and we can only have as much compassion for others and understanding for others and their journeys if we have that for ourselves! So we've got to be willing to look at our own parts of ourselves that we don't like.
Vanessa:
So if you're ready to go to that depth and it's not for everybody, you know? But it's the most, one of the most liberating, I would say, aspects of our human development. If we're willing to go there and look at ourselves in that way.
Christie:
Yeah. It's the true meaning of love thy neighbor as thyself.
Vanessa:
Yeah.
Christie:
Your capacity grows when you can love yourself, you can love your neighbor, and you can love your enemies.
Vanessa:
Yeah.
Christie:
Even that.
Vanessa:
Yeah!
Christie:
And, and it's- it is. It's difficult work. And I feel like it's a huge disservice that some of the people out there that are avoiding the shadow or yeah, like the rainbows and the unicorns, because like you said, you know, how can we really love ourselves truly if we're only loving half of ourselves?
Vanessa:
Yeah. It's just not possible. I can't even imagine that there are still people that in this day, I mean, I was teaching shadow work like, at the beginning of my coaching practice and healing practice. This was years and years ago before people even really were talking about it. So I can't believe in this day and age, that there are still people who are not teaching this.
Christie:
There are, there are.
Vanessa:
It's like, it's so hard to believe! It's like, it's necessary!
Christie:
There's two ways to go about it too. Well, there's three ways, you can ignore it. But then, I feel like there's these second and third ways- there's a reactive way to deal with it. Like when you're up-leveling and something comes up, something bubbles up. And then you take care of it in that moment. And then there's the third way, which is like proactive, you know?
Vanessa:
Yeah.
Christie:
Where you actually go excavating and looking for it. You know? So yeah. I mean, I do think it still happens, you know? I think it's also good. And for people who are especially are beginning their spiritual journeys to understand that this is part of it.
Vanessa:
Yes. Yes! I think that when I think a lot of them, the problem with new age spirituality is that there's been too much focus on the light, on the positive. And not enough on actually really understanding the concept of how it really works to be human. You know? Like that's an aspect of spirituality, but it's not the whole picture. So you want to work with a teacher who gets the whole picture, not just a part of it, you know? Because you're really missing out on, you know, really, your own evolution.
Vanessa:
And I think sometimes it's like, whatever brings people through the door, you know? Like, when I taught yoga for six and a half years, it was means for me to build up my coaching business and to get my, you know, wisdom, my philosophies, you know, out into the public. And I would, I would coach! I would teach all of the spiritual concepts in my classes and people who didn't like it, didn't come up, didn't come out to my classes and people who did love them! And it was always a means of getting people to the beginnings of looking at themselves more deeply by asking them powerful questions while they were in these challenging poses. You know? By being able to start incorporating self-care into their yogas, and not just be an exercise, you know?
Vanessa:
And so, there is a way of bringing people to this and then maybe there are the teachers who are still teaching the light, and maybe those are the best teachers to introduce people to the bigger picture, "Hey, this is one part of it. Whatever got you in the door. Now it's time to focus on something deeper." I mean, everybody has their role. And regardless of my own judgment around those things in the spiritual community, because I have a lot of thoughts on that stuff. People go to the teachers that they're most aligned with and that they're most ready for. So this, listening to this, if you're on a journey, you know, this may be a sign that it's time to, to dig a little deeper and look at some more of those uncomfortable parts of yourself, because I promise you on the other side of that, you know, you're really gonna experience so much more than even what you're experiencing now.
Christie:
Yeah. And I agree with new age spiritual teachings and then also like religious teachings too. Pick a religion. Right? And I'll go with a lot of, there's a lot of Christians listening. So I'll say that, you know, this philosophy of "love the sinner, not the sin," like, we're not talking about love of the sin per se. Shadow work, shadows could mean anything from fear, to worry to, yeah maybe you did something wrong and you want to make amends for it or whatever, something that would go against your integrity.
Christie:
And looking at "Well, why?" Not just like sweeping it under the rug, you know? Repenting, you know, the, those words, you know? It just, it's like, look at why! Like, what is there improve? What is there to heal? You know? Could there be something in your past and experience that you went through that maybe triggered a certain emotion in you? Or is there something maybe generationally? You know, there's science that in the study of Epigenetics that shows that, you know, sometimes these things can be passed through the generations. So I think there's a lot of aspects to look at.
Christie:
And, you know, I think a lot of people, whether they're currently, you know, we consider themselves the religious or spiritual, like those two things are not mutually exclusive and you don't need to be both things or one of the other. I mean, you can be religious, not spiritual. And you can be spiritual, not religious. Right? And, and so we're focusing on all these lanterns. I heard this quote, "We were focusing all of the, all these different lanterns instead of just looking at the light." And so, you know, meaning God, you know, that unites us or whatever you want to call it, Source, Spirit, Universe, God—I use God.
Christie:
So the shadow work is just, it's in all of us cause we're human. Right? And we're just trying our best and working on getting to next level to grow.
Vanessa:
Exactly.
Christie:
Yeah.
Vanessa:
Agreed.
Christie:
So how about you tell us how people can get ahold of you and learn more about what you do and then let's wrap up with your final nugget of wisdom.
Vanessa:
Sure. Sounds good! Okay. So, if you'd like to learn more about my work, you can visit my website VanessaPetronelli.com and I'm on Instagram @VanessaPetronelli, I'm on Facebook at VPetronelli and also LinkedIn. So you can just search for me on there, and yeah! I mean, to reach out, we'd love to hear from you what the impact was. If you learned anything from this particular episode with Christie and I, I'm always open to receiving feedback and hearing how these interviews, yeah. What you've learned from them. So yeah! That's the best way to get in touch with me.
Christie:
Awesome.
Vanessa:
So nugget of wisdom. Well, I think it would be great to stay on topic with what we've been talking about here. And part of this is getting to this space within yourself of really embracing the aspects of you and your life that feel hard and feel challenging, that feel difficult, that feel uncomfortable and being willing to face it.
Vanessa:
You know, we can't go through life anymore sticking our head in the sand, pretending that it doesn't exist. Trying to wish it, or will it away or push it away. You know, whether it's some shadowy aspect within yourself, whether it's something you're seeing happen inside of you, whether you're questioning something in your life, your business, your success, you have to be willing to confront it. So don't be afraid of the confrontation because the more that you perpetuate the avoidance, the more that you turn away from that, which is seeking to be seen in your life, whether it's internal or external, the more it's going to continue to challenge and rear its head. And what we resist always persists. So one of the biggest things that you can take away from this and the nugget of wisdom is be willing to face the things you're most afraid of. And really have an honest conversation with yourself about why you are so afraid. And then the surrender. And then the trust piece becomes a lot easier because you cannot surrender and trust when you are in that reactivity, when you are in the freak out, when you are in the- it's impossible to. So it becomes a lot easier once you've actually slowed down and have become present enough with yourself to face the very thing that you are most afraid of.