Looking for out-of-the-box solutions for your business? Join me and Jason Schultz as we discuss why investing in developing your intuition is the #1 business skill you can acquire right now.
Looking for out-of-the-box solutions for your business? Join me and Jason Schultz as we discuss why investing in developing your intuition is the #1 business skill you can acquire right now.
In this episode you'll hear:
The surprising and fascinating science behind intuition.
Why investing in developing your intuition is the #1 business skill you can acquire right now.
Practical use cases and spiritual practices to help you develop your intuition.
And many more fascinating subjects: from Solfeggio frequencies to binaural beats to The Monroe Institute's CIA documents to Earth's heartbeat (Schumann Resonance) to meditation to the pineal gland.
Watch on YouTube:
About Jason Schultz
Jason Schultz has been writing, producing, directing, and editing video in Metro Detroit for over two decades. Early achievements include music videos with multiple Detroit Music Award nominations, being voted Real Detroit's 'Best of Detroit' Music Video Producer in 2012 & 2013, and creating the 'Hallelujah' music video and a live concert DVD for Jeff Gutt (currently lead singer of Stone Temple Pilots). He was voted Metro Times 'Best of Detroit' Filmmaker in 2015. In 2016 he served as co-producer, lead editor, b-roll director, and music supervisor on the feature length documentary 'Do It For Daniel', a film focused on raising awareness for those suffering from anxiety and depression. Working on the project had a profound impact on Jason and stands strong as what he describes to be his most memorable, transformative, and meaningful collaboration to date.
LINKS:
Jason's LinkedIn
Claim Your Bonuses and Order My Book, The Intuition-Led Business: http://TheIntuitionLedBusiness.com/
Receive help with positioning, messaging and branding your business from with an intuitive approach and from the perspective of your Future self: https://christieturley.com/about
If you're inspired by this episode, I'd love to hear your biggest Aha! moments. Take a screenshot of you listening on your device and post it to your social media and tag me, @christieturley!
Christie Turley guides visionary leaders to reconnect with their higher genius, so they can improve decision-making and deliver greater profits, influence and impact. She is the author of the book, The Intuition-Led Business, which offers a framework on unlocking the intuitive and subconscious minds, and she is founder of Conscious State University, an online learning platform that teaches leaders and their teams how to make better decisions using science-backed methods. A dynamic speaker, she has shared the stage with many New York Times bestselling authors and is the host of The Higher Genius Podcast. She lives in the southwestern United States with her husband and their two daughters.
Let's Work Together
See What That Looks Like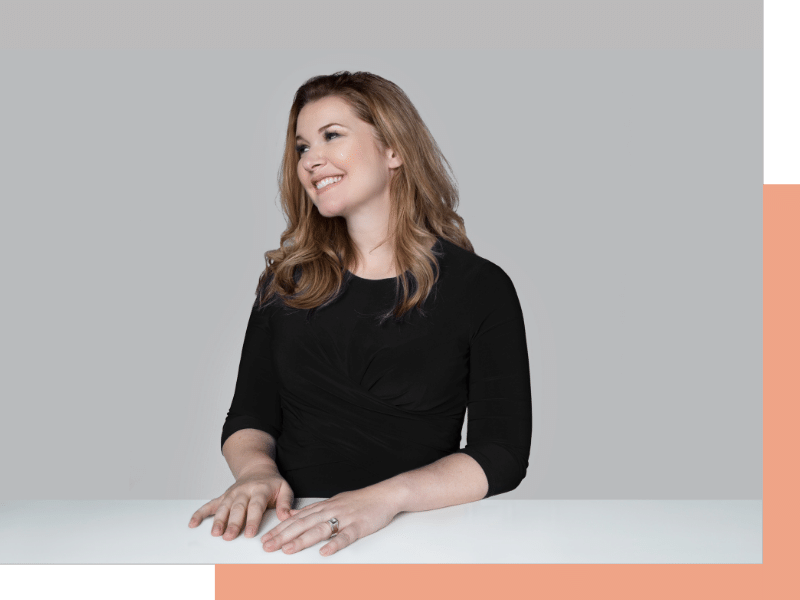 Transcript:
Christie:
All right. Welcome to the show, Jason!
Jason:
Thank you so much, Christie. I'm happy to be here.
Christie:
Yeah, it's good to have you. So we are gonna be blowing the lid off of some possible conspiracy theories today that people might think are theories, but we are we going to back it up with science and declassified documents about how all of us are psychic on some level. And it's really up to us through our own spiritual practices to open up and strengthen our intuition and our spiritual gifts. So I'm really excited about this because I just released my book called The Intuition Led Business.
Christie:
And I'm excited to interview you Jason to understand more about how you practice opening and strengthening your intuition. Like maybe even some really cool stories that you've had happened to you or inspiration or guidance you've received from the beyond as well as just how you receive, because I feel like everyone receives in a different way and everyone has different spiritual gifts. So let's go ahead and dive into this. So talk to us a little bit about the science or some of this research that you've come across.
Jason:
Well. So first of all, let me lead off by saying that I'm definitely not a scientist. I'm not an expert in this field at all. I do film and video. I've been a video marketer for about 20 years. That's my profession. So I don't pretend to have a PhD in any of these things. One thing though, that has always been a very powerful for me throughout my life has been the power of visualization. I learned this as a very young child. My mother told me before sporting events and before I would have to go give a presentation in class to close my eyes and see it happening the way I wanted to see it happen. And this eventually manifested. So I wanted to slam dunk a basketball.
Jason:
And from the time I was like 7-8 years old, I would always be jumping up to try to touch different things. And I would always see myself being able to dunk it. And I'll never forget on my 13th birthday, it was a mini ball that I could pull and it was on July 4th. So my birthday is July 5th and I was outside at the basketball court with some friends at midnight. We lived in a townhouse complex. And I've dunked that mini ball. And from that point on, it was just, I could do it over and over and over and over again. And it was one of the most powerful experiences that I ever had for visualization. Right? So- Pardon me, I'm sorry that my computer here is making a little bit of noise and I'm gonna want to turn that off.
Jason:
All right. So, moving forward, I took that experience and I applied it to every different element of business or school or relationship or anything that I could. And lo and behold, things would come to fruition! So fast forward, 42 years. And just recently I saw a YouTube video about these declassified CIA documents. One of which was where they studied the Monroe Institute's gateway process; gateway process or gateway experience. And the Monroe Institute is still around today. You can go to our website right now and you can do these virtual retreats because of the whole COVID thing.
Jason:
But the agent was tasked in this document from that—it was from 1983 to find out how and why it worked. Not if it worked. And if you, if you skip the page 39, the very end summary of this document, it basically confirms the fact that we can elevate our vibration using sound waves and binaural beats to match the vibration or the frequency of the earth. And by doing that, we can actually separate from our bodies and do interdimensional travel. I know this is crazy. It sounds insane, but these are deep declassified documents. And there's a reason that the CIA had somebody do a 39-page report—not if it works, but how and why.
Jason:
So for me, and throughout this document, it also talks about the energy grid that we all exist on and how we're all actually beacons of energy and we're all interconnected; And then we live in a holographic Universe and we as the observer actually affect and manifest the things that we focus on when you marry thoughts and visualization with a feeling and emotion. So for me, it was just a very vindicating experience to see a bit of science, right? Backing up that intuitive feeling that I've had my whole life of when I'm visualizing something and I focus on it. I'm able to figure out ways to manifest it to where it becomes a reality. And then we're all connected.
Jason:
We're all a part of this together. It was very encouraging to me. Some people—I told my dad about it. He's like, "You're kind of scaring me here Jason. This is really weird!" But for me it was encouraging. It didn't scare me at all.
Christie:
Right. Yeah, yeah. And no, that was a really good! That was a very good. And I do think it does scare some people. It's like why are we fascinated with watching paranormal TV shows about ghosts and ghost hunters? Some of us are fascinated with the unseen. Some of us are maybe a little afraid of it. Like if it actually happened where we saw a ghost in our house, we would be like, "Aaah!" Like totally scared! But when we realize that we are spirits. We are souls inhabiting a body of flesh and blood and that we are all connected.
Christie:
I do want to dive in a little bit. You brought up some good points about vibration and also the Earth's resonance, do you know- I can share what I know about Schumann resonance. Okay. So the Schumann resonance is the Earth's heartbeat. And it vibrates at a 7.83 Hertz level. And the way they discovered this really, or understood why it was so important is, NASA astronauts were going into space and getting sick and they didn't understand why. And when they discovered that this Schumann resonance is actually what keeps our bodies happy and feeling good, they created a device that would resonate at 7.83 Hertz and send it up with them in space and no more sickness.
Christie:
So it is powerful. Now, there is a website you can check out what the Earth's heartbeat is at any point in time. The interesting thing is that this Schumann resonance it's S-C-H-U-M-A-N-N. I'll put a link in the show notes. Okay. The interesting thing about this is it has been increasingly getting higher over the last few years!
Jason:
What?
Christie:
Yes. Okay. And what people will.. Well, there's a lot of theories as to why. I will tell you one of the spiritual theories. So a lot of people realized after 2012, you know, the whole end of the world December 21st, 2012 Mayan calendar, right? People like there was some planetary alignments that happens that were only like once in like millennia. And people even now looking back can say, Hmm, you know, it seems like people have awakened a bit since 2012.
Christie:
It feels like we have this higher level of awareness. Intuitive gifts have shown up. People are just becoming more aware. And I can see that in marketing too. Since you're in video marketing, I mean, we've talked about this before. How people are just becoming less transactional and more human to human. More like customers were getting so sophisticated and intuitive that they're starting to smell the BS a lot sooner and getting more sensitive to that. And I attribute that to a global raising of consciousness. Now, the interesting thing is, the last couple of years, it's gotten higher and higher.
Christie:
And you can see there's energy spikes just in the last week or so. You can see that there's some days there will be these huge spikes! It will be like whiteout. Like for 15 minutes, it's just like a whiteout stripe across this graph. And I've started to really pay attention to my physical and emotional well-being. And there are some times where I will feel just weird emotions for no reason. Like the beginning of, I think it was August. The beginning of the August when there was all of these explosions, August, 2020, that is in case you're listening to this far in the future.
Christie:
There was all these explosions in all these different countries. And just like day after day, after day after day. And it just, I felt like really heavy. Didn't really know why. Checked the news. It was interesting. Checked the Schumann resonance. It was interesting. And Carl Young, who is the Psychoanalyst, a Psychiatrist-Father of Modern Analytical Psychology, talked about the collective unconscious and the collective mind, and to your point of being connected. And it's possible that many of us have started to really pick up on this collective unconscious. And sometimes it will come through as a sudden headache for no reason.
Christie:
Or sudden depression for no reason. And this is just another tool in your tool belt to realize it might not be you. And as soon as you disconnect from it and say, "This isn't mine." Sometimes it just goes away. It's just a message or information coming through. So anyway, that was a long explanation of Schumann, but the vibration and the frequency, and even like the brain in alpha wave state, which you can talk about it in a minute-that actually is very close to the Schumann resonance as far as the frequency. So talk to us about raising frequency.
Christie:
What does that mean to you and how do you increase your frequency and why do you think it's important?
Jason:
So I recently read a book, so I'm a Christian.
Christie:
Me too.
Jason:
There are a lot of non traditional beliefs that I have that if you were to take some of my viewpoints, like for instance, I think it's mind boggling to me that mainstream Christianity is okay with just taking 18 years of Jesus Christ's life and saying, "Heh! We don't care what happened during that time." To me, that's mind blowing.
Christie:
Yeah. True.
Jason:
I Just can't. So I'm always questioning, I'm always doing research and I'm always listening with my heart, with this gift that I was given by God. And I do believe that the Holy Spirits, that energy does reside inside of all of us. And I don't think that we would be built as beings that are supposed to ask questions and seek the truth, if God didn't want us to do that. We're supposed to ask questions.
Christie:
I agree!
Jason:
I think that a lot of mainstream Christianity kind of pushes back against asking a lot of questions and seeking. "You're not supposed to do that." "That's blasphemy."
Christie:
Yeah. Cause it could, it could like falter your faith somehow or like shake your foundations. But no, it's very healthy. Healthy to ask questions. Because how do we learn?
Jason:
Exactly. And, and if you do have a very strong faith and you do put your belief that no matter what you do, you're gonna be guided to the truth, which is how I believe, that I feel like it's okay. If I do everything I do framed in Jesus Christ and I have a constant dialog. So this-I'll get to the vibration answer here. So I read a book. It was given to me by my brother-in-law, a guy named Troy, he's a retired first Sergeant from a Marine Corp, did nine deployments. And I met him before he met Jesus Christ. And after. Before he met Jesus Christ, he was a very angry man. I saw him the day he got back from a place called "Operation Restore Warrior", his eyes looked completely different.
Jason:
I've never seen a more dramatic change in a human being in my life! And that reinforced my faith dramatically. And Troy has kinda become a spiritual mentor for me. He gave me a book called 2 Chairs by Bob Beaudine. And the concept of 2 Chairs is that you start every single day in a conversation with God. And you literally pull up another chair and you speak or think 20% of the time. You bring your issues or your thoughts. And then you listen 80% of the time. And while listening, I treat this almost as a form of meditation. What I've added to this is I've added some Solfeggio frequency in the headphones while I'm listening.
Jason:
And I've been given Scripture during this process. And I want to, I need to tell you this. I don't know that the Bible. I didn't know the Bible and I still don't. I don't memorize verses. I didn't even know all the books of the Bible. But every time I would see a flash of like something, I have a journal and I would write it down and then I would open my big Bible. And I would go to the passage. And that passage, I would say 90% of the time, because 10% of the time I'm like, "Okay, well, I didn't really know what this means." But 90% of the time it would apply to the situation that I was bringing to the conversation. There would be something relevant.
Jason:
Psychologically speaking, we can say that, "Okay, I went into that looking for an answer." So I'm, you know what I mean? There's a bunch of different ways that you could potentially discount it. But for me personally has been a very transformative experience. And so during those Solfeggio frequencies and during what I—so I'll go from the 2 Chairs session to visualizing things, to actually seeing the goals that I'm trying to manifest or create. And I'll deploy the five senses during the visualization process. I'll smell if I want to have a house somewhere, or I want to be able to travel somewhere. I'll smell what I imagine that to smell like, or I'll feel the sand underneath my feet.
Jason:
I'll feel the wind on my skin, all of these things, elevate your vibration, elevate your ability to put yourself there and to in essence, put it out to the Universe, the divine matrix, and open yourself up to receiving it. I believe that. I believe that's prayer. And so that's how I do it. It's an intentional process. Now, it wasn't always an intentional process. This is very recent for me. So you talk about people having an awakening. This is extremely recent for me. And I've also been really researching the different frequencies and how they can affect you back to the Monroe Institute.
Jason:
That's one thing that they implement is that, the binaural beats that get your body resonating on different frequencies. And it gets to this frequency where your heart is beating and the same residence as the Earth's, I believe, and it's bouncing back and forth between your brain. They actually outline this in its 39-page document. And once you get to that level, you—I forget what the different frequencies are. You could probably go through them, the brain frequencies, but you get between a certain level and it's the ideal level for you to project or travel. So-but yeah! That's how I raise my frequency.
Jason:
It's the 2 Chairs practice, meditation, visualization, Solfeggio frequencies and binaural beats.
Christie:
I love it. Yes! And you're exactly right. Like that alpha wave state is the brain's optimal state for creativity, concentration, and focus. And it is the state that is induced by meditation and yoga. So, and also if you want to check out the Solfeggio frequencies. I love that. I've also found the matcha green tea puts your brain in an alpha wave state as well because of the L-theanine. You can also get L-theanine supplements as well. But that, I mean, our brain can go in different states. Beta is the state of stress.
Christie:
It's hard to be creative when you're in a stressed out state. Delta and Theta are more like sleeping type of frequencies. So, yeah. It's interesting. And as the Schumann resonance actually increases, it can make us feel stressed out. It can make us go into that beta state. So-
Jason:
It's been fairly intense. I think we can all agree.
Christie:
Yeah, it sure has!
Jason:
The state of the world has been fairly intense. Speaking of this- I'm gonna take a negative detour here. Because this kind of broke my heart a little bit. So the other day, I was in my dad wagon—minivan, driving to refill, we get these five gallon water jugs for a house, from a place called "Water to go" it's reverse osmosis. Because, I don't want to calcify my pineal gland—another story.
Christie:
Yes. Another story!
Jason:
Anyway, so I'm on my way up there. And I'm driving up—literally called main street. In between Royal Oak Michigan and Clawson Michigan, which are two suburbs of Detroit. And they're very nice areas and I'm driving up the street. And I see these two kids on BMX bikes, a little bit up the road, and they were on the opposite side of the road, on the shoulder. And I see one kid hop off his bike and like run toward an oncoming SUV and then move it really quick. And I'm like, "Oh boy." And these kids couldn't be older than 15 years old. And so I kind of slowed down a little bit and they go into the center lane, but I'm like, "Okay, I need to be careful."
Jason:
As I approached, one of them pretends like he's going to whip over in front of me. Now here's—I didn't necessarily handle the situation the way that I should have. I can take responsibility for that. I rolled my window down and I said, "Get the hell out of the street!" I shouldn't have done that. Because the reason I wanted him to get out of the street, was not because I was worried about my minivan. I wasn't worried about me. I didn't want them to get hurt. 'Cause their kids. This kid, his immediate response was, "Get out the car! Get out of the car!" And started. I'm not going to say what he started screaming at me, but he started cussing at me. And there was a light, not very far up, but I had to stop in a red light. And he came right up to my window and continued to scream at me to get out of my car and call me names right in front of, there's a restaurant that was having a soft grand opening with a bunch of people in the patio, sitting there watching.
Jason:
And all I can do—this was a young 15 year-old boy. He was a young African-American boy. He had a hood on. And all I could think of is, if I were somebody different, this kid very potentially could be hurt. Because all I did was look at him and say, "You need to get out of the street!" And I turn right and drove away because I'm not going to escalate the situation like that. But this particular situation said so many things to me that broke my heart. Number one, this child was angry. He was angry. For whatever reason he's mad. Number two, he thinks that that type of behavior is OK.
Jason:
He thinks that he can go up to a window of a grown man who told them to get the hell out of the middle of the street and scream at the grown man to get out of the car. Now, what would have happened if I got out of the car? I don't know if he had a weapon. Maybe he did. That thought went through my head that also breaks my heart, that I have to worry about a child having a weapon. But what if he did not have a weapon? And this kid just thought he was gonna fight? He would've been, I would've, if I was somebody that—even my brother-in-law Troy, who is a retired Marine Corps, a first Sargent, this young man could have been hurt. The other thing that broke my heart is, what's happening at home for him to feel like that behavior is okay? Why is he so angry? Why does he think that's alright? And then lastly, he's going to grow up.
Jason:
He is representative of a generation that's seen what's happening right now around our country and seeing how divided everybody is and how polarized everybody is. And that's his reality. All of those things went through my head. And it took me a little while to process why it was so depressing to me. Most people would just be like, "Oh, what a punk kid." But for me that it was just, there were all these things firing off at once that I was just like, "Ah!" So when you talk about the frequency, the heartbeat of the earth is elevating and think the tension is there and everything's vibrating like that right there to me was a very clear cut picture of that reality. You know what I mean?
Jason:
And all over the country and all over the world, that reality is manifesting and in much more extreme ways.
Christie:
Yeah. And what's interesting about that Schumann resonance also increasing is, if you're normally in a more negative or a lower vibration, it's going to intensify it. If you're normally a positive person, there are a good things that are coming along with this Schumann resonance. I mean, yes, you may feel some things now and again, but for the most part, my experience has been, I feel like my intuition has been increasing. And I have, it is like the better it gets, the better it gets. It's just, so there is—it's so interesting, because there is a physical separation happening between people.
Christie:
People fighting, things like this. But I also feel like there is a spiritual separation and emotional separation happening as well.
Jason:
I agree with you 100%. I think that spiritually- So never before has what I consider to be spiritual warfare been more obvious to me. And more, it's almost become brazen to a degree. When you look at a lot of the pop culture, as far as even a lot of the songs, I mean, it's become fashionable in fashion to wear clothing that mocks sacred symbols. It's become fashionable in a variety of music to mock Christianity, to a degree in a brazen and blatant fashion.
Jason:
And it's funny because once you start to notice these things, once you start to see these things and you start to pay attention to them, you really start to see them everywhere. And it's not, you know, the word conspiracy theorist has always kind of rubbed me the wrong way, because to me, as long as you're approaching things in a rational manner and with kind of a scientific approach to it, right? So you need to look at things from a middle ground and let the information tell the story. Let the facts, tell the story. So that's what I've always tried to do. And when I come to forming my opinions and things like that. I feel like lately, even those portions, right?
Jason:
Where do we- who do we get our information from? Where does that- how is that information being controlled? We talk about spiritual and physical separation. Look at the narrative now that's being delivered in the media. Think about the separation that's there. I mean, you can, I don't watch the news anymore, at all.
Christie:
Me neither.
Jason:
It doesn't matter who it is that I'm watching—it makes me upset. Because one thing, the other one saying the complete opposite thing. It's like, how come?
Christie:
Oh, I haven't even seen that. I've seen people string together a different news broadcast. And it's like, word for word. Like they all got the same talking points. And it's an echo chamber. And this is actually, speaking of the CIA, this is a CIA project Mockingbird. It is an op. As of 2012, it is legal for propaganda to happen again in our country. So yeah. It's- Do you know where the phrase conspiracy theory actually came from?
Jason:
Yeah, OK. So I read this, I don't remember, but it was an intentional thing that was-
Christie:
It was. The CIA came up with it to divert any questions about the Kennedy assassination.
Jason:
Hm. Well, there you go. And that was–
Christie:
And all conspiracy really means- What does conspiracy mean? We've made this a bad word. But what does it mean? It just means done in secret. It just means a secret handshake deal that you didn't know about that wasn't in public.
Jason:
Uh-hm. Well, and it's more than one person, right? Because this isn't supposed to be a group or is that-
Christie:
Yes, yes. More than one person.
Jason:
Yeah. Right.
Christie:
And the theory part of it, I mean, when you have a theory, there could still be evidence of the theory.
Jason:
Right.
Christie:
What is truth anyway? What is truth? Truth is, whatever we think it is until there's more evidence! Right?
Jason:
Absolutely.
Christie:
Everyone has their own truth.
Jason:
Well, look at Science. I love when people talk about, "It's scientifically proved!" Okay, how much has Science changed in 50 years?
Christie:
Totally!
Jason:
Or in 70- you know, the things that we thought we're so. Pluto is a planet, now it's not a planet, now it is a planet. I mean, you know, it's,
Christie:
We thought it was a flat Earth until it wasn't.
Jason:
Right. Yeah. And now some people are like, yeah! Whatever. Next. Next subject. That to me, yeah. It's mind blowing to me when people will just blindly accept things as, "It's this way, because it's always been this way." You just need to deploy your rational thought and in your ability to reason.
Christie:
And be curious, you know, the ABC. Always Be Curious. Someone make you mad—I love your example that you gave with a story. Like you were really showing curiosity and empathy. Like, that's sad! Like, what is their home life like? Like what could possibly have made this person act that way? And I feel like a lot of our problems would just simply go away if we would just be curious about other people.
Jason:
Yeah. And care and deploy. It's a—even conversations. So, people get into political conversations. A very close friend of mine, Ron, very opposite ends of the spectrum socially and politically. And this friend of mine has certain viewpoints that he doesn't realize are offensive. Right? Like, he doesn't know that he's being offensive to entire groups of people. But he and I can sit down and have a rational conversation because he cares about me and I care about him. And we respect each other enough to know that, well if you feel this way, there's a reason that you came to this conclusion or this mode of thought.
Jason:
Let's break that down and figure out the root of how you came to that. Let's analyze that and see if that's, if it's a justifiable mode of thought. Where did that thought come from? Where did that mode of thinking come from? But the majority of people right now are listening simply so that they can think about what they want to say to it, right? They're not listening. They're not engaging with the person that's in front of them because they're not deploying empathy. And they don't care enough. So that's a very good point. Now, I feel like I'm getting a little too—I'm kind of shifting too negative with the conversation. I'm like, Oh, people don't care. And the Earth's vibration and frequency is elevating the negativity.
Christie:
A lot of people do care.
Jason:
I love the point that you said about how the Earth's frequency and the heartbeat is increasing and it amplifies where you're vibrating it. So if you're in a positive mindset, for sure. And I've noticed. I've felt it. It amplifies the positivity in your life. You're able to deal with different situations better. I've also noticed the emotional swings and I'm going to, I definitely wanna check out that link because I didn't even know. I didn't know you could go to a website and see what was happening. And I had no clue that the heartbeat was going up. Tell me, I'm curious about your book more, because—tell me, can you kind of summarize what the subject matter of the book is?
Jason:
Because I'm fascinated by it.
Christie:
Yeah! So the title is The Intuition-Led Business. Subtitle is Navigating Business in Uncharted Waters. And this book has been in the works for probably three years. And I'll tell you quickly about why I wrote the book, and then I'll tell you what the book's about. So, I've been studying Intuition, how to open it, how to strengthen it. Like, I think in another life, I probably wanted to be psychic at some point. Like, cause you know, life would be easier if you just need the answers and you didn't have to go through all the trial and error. Right? So I've always just kind of been fascinated by this. And I did a lot of research and study over several years on it and I wanted to create a book that would be very easy to understand for someone that maybe was just starting from scratch.
Christie:
I would watch some people talk about their psychic gifts and they said, "Oh, I've been this way since I was a little child and I really truly believe that you're born with it." And I don't agree! I feel like, well, I agree that we're born with it. But I feel like we start to lose it or shut it down. And so this is just a matter of remembering and relearning the gifts that we have. And so, yeah. And the other part of it is I believe that the b usiness world, in order to survive the next few years, if you're an entrepreneur, you must learn how to strengthen this gift.
Christie:
Einstein had a quote, which is, I don't have it memorized, but it's the first quote in my book. And he says that rational thought was supposed to be the servant and intuition is the gift and somehow we've mixed them up.
Jason:
That's brilliant.
Christie:
And we've lost the gift. And we've created the rational mind as the master. And I agree a hundred percent. Like from working with thousands of entrepreneurs for a couple of decades. There's people that want to follow a formula or there's people that want to follow an expert and just do exactly what they say, and people who joined masterminds. And they will say, "I have this problem, what shall I do?" And they're negating their God-given gift of intuition and seeking for that answer, asking God or asking higher self or whatever you want to call it, whatever resonates with you, and receiving the one and only answer that is most aligned to them and is gonna work out the best.
Christie:
Because asking 20 people what they think, they're all gonna answer from their perspective.
Jason:
Right.
Christie:
And none of that might be aligned with you and where you're headed.
Jason:
Plugging in is another phrase that when you plug into the Universe and you're open to receive. I'm fascinated by your book. I can't wait to read it.
Christie:
Thank you!
Jason:
Okay, cool. I'm excited about this. It's always good to seek outward guidance and outward advice, but when it comes to solutions, we also really need to look inward. And plugging in is also a part of looking inward. Right? you're plugging in to the Divine and becoming that. So yeah, that's a fascinating mode of thought. And I think that you are absolutely correct that a lot of people—most people probably are ignoring that part of their— We are flesh sacks, right?
Jason:
We're flesh vessels of energy and souls, right? And I think so many people focus on the physical characteristic and forget about the things that we were born with in our spiritual nature. And I think we are conditioned and indoctrinated at a very early age to ignore that part of us. And I mentioned the pineal gland— Wow. I'm so sorry. Is that loud? So I don't understand how to, and everybody watching this, I'm sorry. These are, I'll get text messages that come through and it dings on my laptop. It's Apple being Apple.
Christie:
It's okay. I heard some person say, it's okay if it happens. Sometimes it's just the Universe telling you to, "Wake up! Listen. This is about to be important!" So-
Jason:
There we go. Okay. So as far as the whole pineal part, I find it extremely fascinating to me that the pineal gland traditionally and Manly P. Hall, who is somebody that he wrote The Secret Teachings of All Ages. I believe he's classified as an occultist. I know that he's been criticized by a lot of Christian-thought—the jury is still out, but he wrote about a lot of interesting things. He has a whole book devoted to the pineal gland and the symbolism of it. And I think I find it fascinating that one of the main side effects of fluoridization of water is that it calcifies our pineal gland.
Jason:
I mean, to me, that's when I first read that about 15 years ago, I was just really starting to discover the pineal gland, which was, you know, the third eye. And it just said to me, okay, something doesn't feel right about this. I don't understand. And while you have all of these, I don't want a debate about fluoride and if it's effective on your teeth by drinking it in the water. But all of these dentists, a lot of these dentists are saying that it's not effective at all. It's just, so I believe that the awakening of our third eye, or whatever we want to refer that to, needs to be a very intentional process because it's been deliberately pushed down and suppressed as we've been conditioned and indoctrinated.
Jason:
Feels like there's a concerted effort for us to ignore the innate spirituality that we possess.
Christie:
Yeah, I agree. Well, even think about some of the prejudices that we might have about Psychics. Like some people hearing that word, or Medium, might be like, "Oh wow, they could be really crazy." And when I started opening up my Intuition, I did have experiences where I questioned my sanity. And I would have to say it to someone that I trusted and say, "This really interesting thing just happened. Am I making this up? Like, am I inventing this? Am I going crazy? And no, no!" And then they'd say something that has happened to them.
Christie:
And we've been conditioned to believe that some of these spiritual experiences are crazy. So that's a real fear people have. And I agree that the pineal gland, it's definitely worth some research. If you guys are interested in this. They found that there are, I don't remember the exact word, it's a biological term. But in this little gland, that's in your brain, they have found similar attributes to your actual eyeballs. Like whatever though, like I want to say it's /aights/ or something.
Christie:
I can't remember the name. But there is actually like these crystallized like things that kind of rattle around and they actually can form images. So you can actually see things-
Jason:
With your mind.
Christie:
-with your mind.
Jason:
It's yeah. It's absolutely fascinating. And as you- speaking of the frequencies, right? Solfeggio frequencies and different meditation. There's a lot of frequencies, you can listen to that, they claim that, you know, awaken the pineal gland, or now granted, if you go on YouTube, there's a frequency for everything, you know.
Christie:
Yeah, or even just your music. I've read some studies about how the for your music- So I don't want to mess this up, but there's 4.32.
Jason:
Right.
Christie:
Do you know what those four thir- can you explain it?
Jason:
Okay. So I'm probably gonna get it wrong, but I'll try.
Christie:
Okay. It's like 4.32 versus 4.40, used to be, I think, 4.32 and then they changed it to be for 4.40 across all music. So any music you download on Apple Music or whatever is tuned to this frequency-
Jason:
Right.
Christie:
-which is more dissonant to your brain than the original—a 4.32.
Jason:
Yeah. So I- the part that I'm gonna to get wrong is the numbers. Okay.
Christie:
Yeah. Me too. I could be rocking. It can be flip-flopped. I know.
Jason:
And off the record but I don't play guitar, you know what I mean? I'm not thinking-
Christie:
Yeah, for the record, we don't know.
Jason:
They would tune all instruments to one frequency, early on. And then I forget when it happened, but it was like across the board, they changed how they tuned all of the instruments to a different frequency.
Christie:
Yes.
Jason:
The first frequency was closer to how the human body resonated. Right?
Christie:
Yup.
Jason:
So music, actually aligned with you more made you feel better and impacted you more. And then this other frequency did not have the same type of impact and I believe it would—because what happens, is the human body tries to match the frequency that it's around. Okay. So that's why-
Christie:
It's like a tuning fork, actually. If you have a tuning fork-
Jason:
-100%.
Christie:
Yeah. And it's gonna resonate at one point or another, the other one is gonna start buzzing like the first tuning fork that was struck.
Jason:
Right. Absolutely. And so now this new frequency that all instruments and all things are tuned to, is a lower vibrational frequency, which in essence is going to bring our vibration down on a more, you know, the lower the frequency level, the—it's more of the physical body and less of the spiritual body.
Christie:
Right.
Jason:
Correct?
Christie:
Yes, yes.
Jason:
Same thing is like the Kundalini, Chakra or whatever it's like, yeah.
Christie:
Yeah. Like the body's energy systems or the chakras. Yes. And yeah, it's the higher chakras are the ones like in your head, your crown, your throat, those are the higher ones, your heart. And the heart is in the middle. And you got the solar plexus, sacral and all the way down. And one more, like carnal physical body-one's more spiritual conscious or beyond, like the beyond, right? I did look it up. It's- 4.40 is the most widely accepted tuning SU standard now. They started actually, I was watching a documentary on it, but they started to change this, even back in the 1700s.
Christie:
They started to just changing the tuning a little bit. And so, yeah, it's really interesting. And then if you go on YouTube and you actually listen to- Okay, this music was 4.32, this music was 4.40 Hertz, which one sounds better? You can tell the difference with your ears right away. The 4.32 always sounds better.
Jason:
Right.
Christie:
The 4.40 is what all music now is tuned in pretty much. There's an app actually you can get that will re-tune your music to the preferred frequency. So-
Jason:
That's super cool!
Christie:
Yeah.
Jason:
You should post a link to that too.
Christie:
I will. I'll add that as well. Well this has been a really fun episode! Like, I love going down these rabbit holes and gosh! There's just so, like so many mysteries of the Universe we could talk about. We could go for hours, really.
Jason:
Absolutely.
Christie:
But yeah, this, I mean, for people that are just starting to open up and awaken their intuition and to their spirituality, this is a good little intro, maybe a little more on the fire hose side. So, but this has been good. So Jason, let's have you wrap us up with how people can learn more about you. Give a little pitch for your business. What you specialize in, and then, end us on a final thought, a final nugget of truth or wisdom.
Jason:
Okay. So businesswise, I have a video marketing agency called Collective Age Media. We create videos that get attention. And then we also use those videos to market for a multitude of B2B clients. We have local clients, the global clients. And we back everything we do by data because our main goal, our laser light focus goal is to make sure that every one of our clients gets a return on their investment. We don't like taking money from people unless they're gonna make it. So if you want to learn more about that, you can go to collectiveagemedia.com. You can visit me on LinkedIn. I'm at @JasonSchultzVideo. So linkedin.com/in/JasonSchultzVideo. And if you'd ever want to talk to me, you can go to calendly.com/Schultzy. S-C-H-U-L-T-Z-Y.
Jason:
The last thought that I want to put out there, it's pretty simple as the golden rule. It's just lead with love. Treat people with kindness and respect every single person even if you don't agree with, even people that may not be treating you with kindness, because the same way that one tuning fork can affect another, your positivity is contagious. Your smile is contagious. The way that you affect people with your words, it's contagious. So be the good out there. Be the positivity out there, lead with love.
Jason:
Absolutely!