Looking to get unstuck and free up your time in your business? Join me and Ralph Peterson as we discuss how to recognize, hire and train great managers.
Looking to get unstuck and free up your time in your business? Join me and Ralph Peterson as we discuss how to recognize, hire and train great managers.
In this episode you'll hear:
Why knowing the difference between leadership and management is imperative in hiring (and keeping) the right people on your staff (entrepreneurs get this wrong– all. day. long.)
Ralph's 5 counterintuitive rules of being a good manager
Why Ralph thinks that the so-called golden rules of management like "Never ask someone to do something that you wouldn't do yourself" is a load of B.S. and will always keep you stuck in your business.
Why 2/3 of managers fail in the first 90 days on the job (and how to hire and train the right manager)
Watch on YouTube:
About Ralph Peterson
Ralph Peterson is the owner and operator of a management development company that helps mission driven organizations dramatically increase profitability, improve efficiency and grow their companies by building Five-Star leadership teams. He is also a #1 Best-Selling Author, professional keynote speaker, a highly sought-after management development coach and master examiner with the American Health Care Association. Ralph has more than 20 years in the trenches of senior management, organizational development and human resources in the long-term care industry. He has consulted to a wide variety of industries, large and small, bringing a practical approach, sound advice and a great sense of humor to the table. Personally, he lives in NYC, is a retired U.S. Marine and an avid marathoner.
LINKS:
Ralph's website, Facebook, LinkedIn, Twitter
Claim Your Bonuses and Order My Book, The Intuition-Led Business: http://TheIntuitionLedBusiness.com/
Receive help with positioning, messaging and branding your business from with an intuitive approach and from the perspective of your Future self: https://christieturley.com/about
If you're inspired by this episode, I'd love to hear your biggest Aha! moments. Take a screenshot of you listening on your device and post it to your social media and tag me, @christieturley!
Christie Turley guides visionary leaders to reconnect with their higher genius, so they can improve decision-making and deliver greater profits, influence and impact. She is the author of the book, The Intuition-Led Business, which offers a framework on unlocking the intuitive and subconscious minds, and she is founder of Conscious State University, an online learning platform that teaches leaders and their teams how to make better decisions using science-backed methods. A dynamic speaker, she has shared the stage with many New York Times bestselling authors and is the host of The Higher Genius Podcast. She lives in the southwestern United States with her husband and their two daughters.
Let's Work Together
See What That Looks Like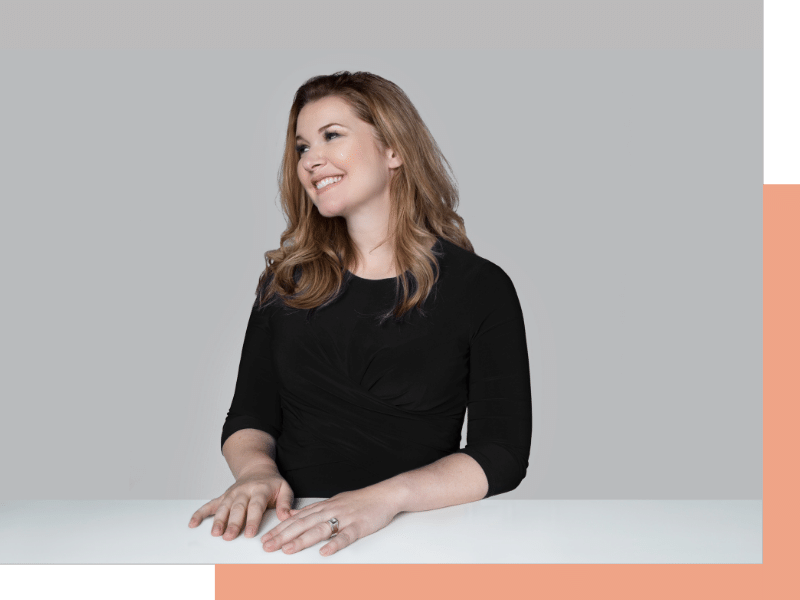 Transcript:
Christie:
All right! Welcome to the show, Ralph!
Ralph:
Thank you so much! I'm so happy to be on!
Christie:
Yeah, it's good to have you! So we were just talking about before, how a lot of entrepreneurs and leaders think that they're really good at leadership and they're not actually that great. And so we're gonna talk a little bit about that. First, I want you to introduce yourself and a little bit about your background and your story and how you got into what you do.
Ralph:
Oh, absolutely. I'd be happy to! I work in management development. So I work with people who are interested in becoming a manager or becoming a more effective manager. And I need to just point out that I am saying "manager" and I am intentionally saying "manager", and I am not using the word "leader." So intentionally. I'm not getting them wrong. I'm not interchanging them. I'm not a big fan of the word "leader." I'm not a big fan of the concept of leader. I'm far more hardworking than that. And that's where management comes in. So just, so we're-
Christie:
Well that's a good point! Because I think a lot of entrepreneurs and business owners don't consider themselves managers because they hire managers for that. But at the core, they really are managers. So when you hear that word today guys, everybody listening. Guys and girls, we're talking about you. We're not talking about the people beneath you, right?
Ralph:
That's right! That's right. And here, just let me kind of explain myself a little bit. A leader is someone who is the visionary, right? It's someone who has the good idea. Someone who, at any moments notice can pick up the baton and lead a group somewhere to something at some time. That's really great! And there's power in that. And the best part about leadership is you don't have to have a title. You can be anywhere in any position in any organization, or at home and your neighborhood and your church, your community. And you can one day just decide to lead anything, right? You can take a movement. You can, you can do it. The problem with leadership in that sense is it's, not repeatable, right?
Ralph:
It's not measurable. It's very- and it's only the visionary piece of it. It's not the action piece of it. So you ever see those little pictures, like they're very- like the social media. There's always pictures depicting a manager and a leader, right? And the leader is in front of the troops and he's got the sword raised and he's all like come with me and the managers behind him with a whip, right? And the manager's weapon. Just think about it like this. A leader, that might be true that the leaders in the front kind of-with the guiding light. The manager always is seen like in the back, beating somebody up or forcing somebody to do something. The truth is the manager, which you don't see in that picture, it's the managers in the front, in the back, in the middle, and the side.
Ralph:
He's there at night. He's in there early morning. She's coming in on weekends. A manager is constantly having to work with and manage and help move the team along. The leader just gets to sit up there with a vision. It's so- The manager gets such a bad rap when you compare it to the leader. "The leader is so much better than a manager." "Uhh-" You know?
Christie:
Well, and sometimes it could be, I mean, what do you think about this? I mean it could be some entrepreneurs, you know, they wear both hats for a while-of leader and manager. And then giving up the reins and actually hiring their first project manager or hiring their first manager. I mean, I went through that and it was difficult. It was really, really painful because I felt like I just wanted to, like, "Here, just take care of all this." Like I wanted like a magic bullet and I supported them. I supported them as much as I could, you know?
Christie:
Like, "Let's have a daily call." "Let's meet." and, you know, like, "What are the problems? Let's try to solve them together." Like, gave training, stuff like that. But I mean, I don't know where I went wrong. Like with this particular person I have in mind, you know? And it's like, I feel like there's a lot of entrepreneurs that could be in that same boat. And then some people who have gone beyond it. But again, it's like how we started this conversation. Like, "How good are you really?" You know?
Ralph:
Yeah.
Christie:
Your ego wants to- You're good.
Ralph:
I thought you're gonna go the other way. I thought, 'cause I had the same- when I first hired my first operations director. I had trouble letting go of the operations. So,
Christie:
Oh yeah,
Ralph:
It was quite the opposite. He's kind of like, "Isn't that my job?" Sure, but-
Christie:
Yeah, I can see that too. A lot of people have a hard time giving up control or like learning to delegate. No, I don't really, at all-
Ralph:
Yeah. That was my challenge. That was always my challenge.
Christie:
Luckily, but there's still, it's- everything's a double-edged sword. So while I don't have a problem delegating, you know, and wanting to hire that person and like giving up some realm of control, like some people do, but there was still a shadow side to that, you know?
Ralph:
Yeah.
Christie:
Like it still didn't completely work.
Ralph:
You know, what I've learned over the years is that, I used to be quite a perfectionist. And I probably still am quite a perfectionist. But I relaxed about my- I've been able to temper my expectations. And so, as long as we're always moving forward, right? So now instead of like, everything has to be a hundred percent, if you're at 80%, we're having a pretty good day. Right? So, and that was a little bit of, and that is why I had a little bit of trouble of letting go, because I could do it at a hundred percent without you. And the truth is I needed you to do at least 80%. I could work on this other thing. And then we're moving the needle a lot more, you know, a lot further along, but-
Christie:
Well, and the reverse could be true. Like I could say that too. I could say, yeah, I have some perfectionistic qualities. And I could see in certain situations where, you know, maybe something wasn't done to the level, like I learned that 80%, I actually learned, it was like 70%, like the person who told me-
Ralph:
I'd take 70! Whatever.
Christie:
Whatever. But that was a hard lesson to learn for sure. And then resisting the urge to want to go, just like, get it up to a hundred percent yourself. Cause it's faster than trying to explain and go back and forth.
Ralph:
But now, see now we're getting into the crux of what the problem is and what the challenge, not the problem, but the real challenge of leadership. (Ugh I said leadership)—The real challenge of MANAGEMENT is, it's super hard to let someone else or make someone else do something because it's so much easier to do it ourselves. Instead of asking somebody to do something. Let me just get my back up and just give you my quick little origin story. I got a job working for a management company that manages housekeeping, laundry and dietary services in healthcare. And I took the job and I rose through the ranks and I became a district manager.
Ralph:
And as a district manager, you're in charge of hiring, promoting, and training new managers and talk about a wake up call. I had no idea that managers are not just born and they don't- there's no school to go, "Hey, where can I get some new housekeeper managers?" You can't just go find housekeeping managers. You literally have to find the best candidate who works for you currently. Ask them, sometimes cajole them, kind of convince them, talk them into taking a management position. And then you have to teach them how to be an effective manager. And it is a long drawn out process. And the success rate is terrible and it's really hard.
Ralph:
So a few months into this, I decided I'm gonna start having a Wednesday night meeting. And every Wednesday night, we're gonna meeting this nursing home, in a basement in a nursing home. And we're gonna talk about, we're just gonna have open discussions about management. Because at the time, this is in 2000, 2002, 2003, somewhere in there. And I got to tell you, one of the weird things is that, YouTube had just started. I think YouTube came like maybe 2004, 2005. I'm looking for anything and everything to train my managers a bit. And I find on YouTube, there's a video and it's called, "A Fireside Chat with an Executive." And I was like, "Yeah, all right! Let's see what this looks like. Maybe I can share it with my management team." And it is a woman in a business suit and she is legit sitting next to a fire.
Ralph:
And she's talking about how to manage and she's talking about employee engagements, and benefits, and the idea of having, you know, providing lunch for your management team and for your staff and free soda in the refrigerator, all this stuff. And I'm thinking to myself, we just had a class on how to tell if somebody is on drugs, we have to be, you know, we're working in a completely different environment. We have theft and fighting, and belligerents, and callouts like, there's- she's in a different world than we are. So I was like, okay, that's not gonna work for us. So we just started talking in a basement every Wednesday night about what, you know, just what our problems are and how we can best solve them. What I didn't know is the owner of the nursing home, he has like three or four nursing homes.
Ralph:
He, every Wednesday was his day in that nursing home. And so every Wednesday night, he's in his office, right beside this little conference room I'm in. Listening to me talk about management. And about a month later, he asked me to see him in his office. And he goes, I thought I was in trouble. I was like, "I didn't know. You know, cause we're using it at night and nobody was in there." He's like, "No, you're fine." He goes, "I need you to start training my managers." And that's how I started training managers for a living. He was like, "Nobody is taking the time to train managers and have these upfront honest discussions," He goes, "Most people are trying to talk about pie in the sky things, about how everything's hunky dory and you're keeping it." I'm like, "Well, you know, I'm doing how- This is how you tell if they're on heroin.
Ralph:
This is how you-if they're passing out, if they.." You know, Like, we're talking about real problems here. And so that's how it happened. That's how I started working in management. And I've learned so much about what it takes to become an effective manager and how easy it is to fall into not being effective. And so that's my origin story.
Christie:
I love it. And that is so cool! That is a really cool origin story. So let's talk about what are these lies that every leader believes?
Ralph:
Well, before I get into the lies, let me tell you- let me say there are five rules of management. I have five simple rules. I mean, they are so simple, you're gonna think they're foolish. Number one, a manager is not allowed to walk by trash—and by trash, I mean any little correctable thing, right? So if there's something out of sorts that should be taken care of, a manager is simply not allowed to walk by it. And most managers, I mean, that's how you get recognized even in the first place, that you'd be good at as a manager. You're the type of person who doesn't walk by trash, right? I mean- The second rule is you have to always be on time. You can't be in charge if you're not on time. Third rule is you have to dress—I always want to say professionally, but you don't have to dress professionally.
Ralph:
You have to dress appropriately so that you stand out. If you're in a mix of your employees, you have to be identifiable. I have to be immediately be able to see you're in charge. That's easy, right? If you work in construction, it might be the color of your hard hat is different than everybody else's. Like everybody wears a blue hard hat, but this foreman wears a white one, something like that. Doctors wear lab coats where everybody else wears nursing scrubs. So you can see who is in charge. Does that make sense? Totally. You have to get your work done on time to be a good manager. You have to be a good worker and you can't put your work off and you can't not do your work. So you have to get your work done. And then finally you have to be visible. You can't be hiding in your office all the time.
Ralph:
You have to be walking around. You have to be proactively looking for problems that you can solve and help your staff with. That's it! Pretty simple, right? Don't walk by trash, be on time, dress appropriately, get your work done and be visible.
Christie:
The trash one is really funny to me! That it's in there with all those others. Why is that in there? Yeah, like what's the metaphor?
Ralph:
Well, here it is. So we could use those five rules and put them across the board. You don't have to be a manager. I want my staff to follow those five rules. I want my staff to be on time. I want them to dress appropriately. I don't want them to be hiding. I want them to get their work done, right? It's across the board. And I don't want them to walk by trash! If you see something, pick it up. But the staff- Here it is. So you're very intuitive, because the management piece of it is, I would change it on its head for a manager. Managers are not allowed to walk by trash and they're not allowed to pick it up.
Christie:
So you got to tell someone to do it.
Ralph:
The million percent!
Christie:
Yeah.
Ralph:
A million percent. And that's where we lose managers. That's where we lose people who think they can be a manager. That's where we decide. Do you have the intestinal fortitude? The guts to say, "I need you to pick that up" because understand what's gonna happen. They don't know how it got there. They didn't put it there. They wouldn't have dropped it. Why are you asking them? Who are you to say anything to them? They don't know what the trash is made of. They don't know how long it's been there. "It's unfair that you're targeting me. Why should I do it? Why didn't you tell that other person to do it? I just got here." The number of pushback, the number of complaints that they're gonna come back at you is so—as soon as it starts, you can see the new manager just go, "Never mind. I'll pick it up." And you literally just gave up your position.
Ralph:
You literally just proved you're not able to do this.
Christie:
Wow!
Ralph:
We lose seven out of ten managers in the first 90 days. 5 million people on average are promoted to a leadership position every year in two thirds. 3.3 million of them fail in the first 90 days. If you've been managing longer than 90 days, if you're on day 91, congratulations! You are in the top 30%. Like it's very rare that you get to 91 days as a new manager.
Christie:
Wow. And that, I mean, I know what the cost of turnover is, and it's a lot more than people think!
Ralph:
Yeah. And management turnover is like, it has a residual. So it doesn't just cost you money right then. It continues to cost you money and inefficiencies; and no, there's no oversight. And so it just keeps perpetuating. The cost just keeps burning and going up and going up and going up until you get another manager in there. And then the training starts all over and the staff are like, "All right, is this guy gonna be any good?" And it's crazy! So those are the five rules. Now, there are also what we call golden rules of management. And they're almost like golden rules of living, right? Like, treat people the way you want to be treated. You've heard of that, right?
Christie:
Yeah, of course. The golden rule.
Ralph:
Yeah, that's like a golden rule of life, right? In management, you would say, "Praise publicly and reprimand privately."
Christie:
Yes, totally.
Ralph:
Of course. You have to be careful. You have to pick your battles, right? That's another golden rule of management. Then there's- "Nobody likes to be micromanaged." So you know, another golden rule of management is, don't micromanage anyone. You shouldn't have to micromanage anyone. There are- Everything I just told you is a complete and utterly wrong. And it's the reason you're gonna fail at management.
Christie:
Wow! So what we- Okay. You got to break this down, 'cause seriously, like, golden rule? Like, the rule of life?
Ralph:
Golden rule: Never ask anyone to do anything-
Christie:
Like, why is that wrong?
Ralph:
Think about that. Never ask anyone to do anything you wouldn't do. Think about that. That's an easy one, right? You would, everybody would live by that mantra. If you're in a management position or if you wanna be in a management position, let me tell you: if you think that you're- you have to pick up the trash so that you prove to everybody else that you're just like them. And you wouldn't walk by trash. You're trying to do it by example—You will be the only one picking up trash. And worse, you'll never be able to pick it all up. There'll always be more trash on the floor than you'll be able to pick it up. And you will always be behind. That, as matter of fact, you know, what's so funny about that, "Never ask anyone to do anything," that turn of phrase, "Never ask anyone to do something that you wouldn't do"—that comes from the early 1900s.
Ralph:
And it was actually because the unions were, but it was this- it was a lot of accidents happening in the early, late 1800s, early 1900s with child labor and safety protocols not being, you know, I mean, technology was- demand was outpacing both labor, and it was outpacing safety technology tools. I mean, everything was just trying to catch up. And so they had a lot of child labor. They had very little oversight management. Wasn't even a formal occupation at the time. Wasn't even a formal career in early 1900s. And so there was a lot of kids who would get hurt and unions never liked child labor. And the reason the unions don't like child labor is because you can't represent a child.
Ralph:
So they wanted no know child labor so they could have grown people, grown men and women in the job fields so they can be- represent them in the union. And so there's a huge outcry. It came to a head. And so what did corporations start doing? Because corporations were being deemed as being very evil—money greedy, money hungry, greedy sobs. And so they started to say, "Listen, we would never ask you to do anything we wouldn't do." You hear that in today's marketing! You hear we're- "We use locally source." "We put people first." "We are green organization." "Our organization cares about the environment," marketing, marketing, marketing, marketing! What are they saying is, "We would never.
Ralph:
We would never harm the world's children because we care so deeply," while they have sweat shops in another part of the country, "We would never, you know, we're very environmentally conscious," while they're burying, you know, whatever. So all that is, that whole mantra where that turn of phrase came from is that time of year or that error. And so when you kind of put it in perspective, you're like, "Oh, okay." So, you know, in management, it's not an accurate statement. In management, could you imagine if I have to be a doctor in order to be a CEO of a hospital?
Christie:
Yeah, you cannot perform all the roles. It's not fair to you. And it's not fair to anyone else. How does anyone else grow?
Ralph:
We would never do it. That's right! That's right. So, that one's gone. So we can keep going on that one right?
Christie:
Also kind of flies in the face of servant leadership too. Like the whole, like, can you clear up what servant leadership is?
Ralph:
Nope, nope. I could- No, no, no. So servant leadership is a million percent- What I practice,
Christie:
It's a different path-
Ralph:
It's what I preach, it's what I think everybody should do and it's simply this. Let me explain servant leadership like this.
Christie:
Yes, please.
Ralph:
Servant leadership is the idea of volunteerism. So we live in a, what we call a knowledge worker age. A knowledge worker age means that you don't need a special tool in order to work in a lot of fields. You need a special skillset that you learn on the job. So you could learn how to be a nurse, for instance. You learn the skills to be a nurse. Once you learn those skills, I don't need to work at your hospital anymore. I can work at any hospital. Does that make sense? So when a knowledge worker- the idea of how to keep a knowledge worker is the same as you would have to try to keep a volunteer. Why would somebody volunteer, let's say, at a hospital?
Ralph:
Why would anybody volunteer to work at a hospital for free? They're using their time. They're literally signing up for shifts. They're taking eight-hour shifts. They're doing legit work that other people are getting paid for. And they're doing it for free. Why? A couple of reasons. Number one, they want to make a difference. Number two, they want to be important. They want- so they want training, they want the ability to use that training in a positive and meaningful way. And they want to see results. They want to see that what they're doing or the time they're investing is actually having a positive impact on whatever it is that they're volunteering for. That is exactly what a knowledge worker wants. So if you are in an industry where you're like, you know, we can't keep staffing, I can't figure out why people are not coming in and why they're not staying.
Ralph:
You have to understand, you will live, work in a knowledge industry and you need to start treating them like volunteers. And that's where servant leadership comes in. So servant leadership is all about giving people the time, the tools and the training they need to get the job done. There is nothing worse than having a manager say to you, "Go move that pile of rubble over there," and then not making sure that you have the tools to do it, the time to do it, the resources to do it, the exact know-how where's the rubble pile gonna go— That's servant leadership.
Christie:
Yeah! It's equipping your people to be able to do the job.
Ralph:
That's right. Servant leadership is all about empowering people. It is not leading from the front. It is not, "I'm going to-" Now, there are times, there are absolutely times when you have to lead from the front. There are times, you're like, "I set the tone." I worked really hard to set the tone. I don't shorthand text nor do I like it when anybody else does. I mean, that one thing that we have as leaders that when you finally, when you get into a management position, you finally get a voice and then you give it away through texts? I don't understand that. We finally given you a platform to be professional, be professional.
Christie:
That is true.
Ralph:
But you got to lead from the front like that. It's better to lead from the front, following the five rules of management. Being the type of person who doesn't walk by trash. I don't walk by trash, but I don't pick it up either. There are times when I'll pick it up. You know when I'll pick up trash? If I drop it.
Christie:
There you go.
Ralph:
And I mean it sincerely.
Christie:
Yeah.
Ralph:
I don't mean if I accidentally throw something at the garbage can and I missed, I'll pick it up. Of course, that's easy. I'm talking about if I'm in a room and there's a big conference room, and there's five desks around the corner and I throw a piece of paper at the garbage can and it goes behind a desk that has a workstation on it and three other people and you have- there's cobwebs and dust bunnies. I'm under that desk getting that piece of paper. Because I put it there. That's leading from the front. Do you understand?
Christie:
Yeah, totally.
Ralph:
Totally different.
Christie:
And the trash even, is a micro or it's a metaphor for anything.
Ralph:
Exactly!
Christie:
It's work or whatever has to be done. Like I love that! It's so profound.
Ralph:
Yeah. So pick another one. Let's say, praise publicly and reprimand privately.
Christie:
Yes.
Ralph:
Oh my God, did I love this one as a new manager! I- Look, I can't tell you what- it made my heart happy! the idea that I had to, if I had to talk to somebody in a hush tone about something really serious, I could do it in my office, hiding behind my desk, scratched down, going down. "I hope this isn't gonna make you super mad, but you know, this is the third day you've been late. And you know, we can't-" I used it for my benefit! I needed the closed door, the hushed room, the privacy. But- and I learned this- I didn't learn this for a little bit. And I didn't- It pains me to even tell you this part of it.
Ralph:
So I- There's this guy. He had through his- He had three names that started with a D. And so his first, middle and last name started with a D. So he literally called himself triple D.
Christie:
No~
Ralph:
I swear. So Triple D is the type of employee who is a young guy, always late. Always, never can't find him. Always leaving early. Always forgetting to clock out, you know, which is a clear sign that he's leaving without clocking out. And all the other staff members hated him. Like they just, you can't work with somebody who doesn't, who's not there. Who's budding, you know, taking advantage of this system and you know, trying to pull one over the manager's eyes. They hated him. I didn't realize it. So I finally- I've had enough. I've talked to him three or four times privately in my office—'cause I'm praising, I'm reprimanding p,rivately. I'm following the golden rules.
Ralph:
Finally get him in my office and I go, "Okay, listen. I've got to let you go. I can't put you back on the schedule anymore. I mean, you clearly don't care about this job." And he begs and he's like, "I need this job! I'll do better!" And I'm like, "Okay, all right." Holy cow! We just have a big turn around! I'm feeling pretty good about myself. I'm like, "Okay, I'll give you one more chance." He leaves. It's right before lunch. He leaves, I got up my lunch. I'm goin' my way to the lunch room. I'm gonna heat up my lunch in the microwave. I get right outside the lunch room door. And there's a little hallway there on a sub concrete hallway. And I hear one of my staff members say, "What did Ralph wanna see you about in his office?" And Triple D says, "Nothing." And another woman says, "What do you mean nothing?
Ralph:
Like, he didn't wanna talk to you about any- Why are you in there?" And he says, "Oh, he's just telling me about some stuff that we got going on? You know, Ralph and I are good friends." You could- I could picture in my mind, like, my staff members, their sandwiches, halfway to their mouth, looking at each other with disgust. He lied about me! He lied about what just happened. And I had no way to prove it. From that day forward, I never, ever reprimanded privately. No, no, no, no, no, no! I'm gonna call you out at the time clock when you're at the time clock. I'm gonna be on the floor. But I want somebody- Somebody has to see me actively making those tough calls, having those difficult conversations.
Ralph:
I'm not gonna embarrass you. I'm not gonna dress you down. I'm not gonna yell and scream at you on the floor or out in the shop at all like that. But everybody is going to know that you got written up. You know what? Matter of fact, my write-ups are yellow and they're on a clipboard that I walk around with. And everybody sees those yellow pieces of paper. And they're like, "Who the heck is he writing up?" Because it is super valuable. There's no, you get zero value. And having a honest conversation with a employee when other employees are being affected by that employee's behavior, if that employee's behavior is affecting others, you need to be public about it. Or you get no street credit.
Ralph:
You get- it's worse for you. I would say, on the other side of this, and I apologize, I can talk all day about this.
Christie:
This is- No, that was phenomenal right there! A lot of people needed to hear that, including myself. So that was good.
Ralph:
There's another side about that. And that is the whole praise publicly. And while I do enjoy the idea and the notion of praising publicly, there is a truth that we just, should just get out there. And there's two sides to this truth. And one of the truths are, you're gonna have favorites. And as much as you shouldn't, you're gonna have a favorite employee. There's gonna be somebody who just—you drive with, you click with, they always come in for you. They're always getting their work done. You never have to talk to them. And when you have to pass out at the girls, she's always the top of the list. And that creates a lot of animosity with the team. If she's always the one getting the public praise. So you gotta be careful with praising publicly as well. And the other side of that too, I got to add that, I have a new book coming out on October and it's called, "The Good Manager and Being Great is Overrated."
Ralph:
So "The Good Manager and Being Great is Overrated." And being good is, I talk about three different things. How to be a good person, which is the five rules of management, right? Just being a good person. And then being good at managing, which is debunking these golden rules. And then the last part is called, "Don't be evil." So if you really want to be a good manager, you can't be evil. And we all have a- it is super easy for us to be evil, especially when you give us-
Christie:
Please explain. This was a core value of Google's that they actually took off their manifesto or their philosophy page a while ago. But explain what you mean.
Ralph:
I mean, it is very easy to- when you become, when you get into any position of power. You get the ability to reprimand people and hold people to do things to people that they don't have the ability to do to you. And that is fine when you're in a leadership position or a manager position, or if you're in a parenting position. Right? So I mean, if you're the dad or you're the mom and the child messes up, it's your responsibility and your ability, you have the ability to punish and to reprimand. You just got to make sure you're not taking it too far. That's almost- that is the crux of the argument for a two parent family. And I don't care which gender, but there should be two people who one holds the other back from killing the kid.
Ralph:
And I don't mean physically, I just mean, you know, like going too far. You know, I mean, when I was a kid, when I was- My mom would say, "Dinner's going to be at five o'clock. So you gotta be home by five o'clock." And I got home at six, my mom sent me to bed without dinner! So does being late or being sent to bed without food- equal punishment to being late! Some would say no, some would say that's a little harsh. Right? Conversely, the other option was, sometimes I would be late coming home and I'd get beat for it. Now is a butt whooping worth- Is that equal to being late? I mean, it depends on how late you are. Right?
Christie:
And it also depends on the child, you know. Not every child is gonna learn, you know?
Ralph:
Fair enough.
Christie:
Yeah.
Ralph:
But you see how easy it is to be-
Christie:
And I'm not promoting any of those punishments, by the way.
Ralph:
No, no. You don't have to be-
Christie:
I'm just saying like, you know, it's equal to the- the consequence is equal to the infraction and also how does that person also specifically – Yeah.
Ralph:
You're making my point. My point is, you have to be conscious of when you're in charge that you have more- I have a way more ability to punish my staff than my staff have to punish me. They can't dock my pay. They can't change my shift. They can't fire me, right? I can do all those things to them. So I said, I have to- As managers, we have to make sure that we're not evil. We're not overstepping or using our authority too much. And in that light, I'll say when you're teaching kids, I have a degree in teaching- a certificate in teaching. I for a long time, wanted to be a school teacher. Now I teach in organizations, but I would love the idea. I've always loved the idea of working with kids.
Ralph:
And when it comes to teaching kids, it is super important to know that there are gonna be some kids that you don't like. They're seven years old and you don't like them. They're mouthy. They have an attitude. They're constantly not doing anything. They're breaking pencils. They're always- Here's the thing, if you want to be an effective teacher, they can never know you don't like them. They can never know. It's the same thing with management. I don't do my team any good if they know I have a favorite. And I don't do them any good if I let them know that I don't like 'em. So it is super important. There are some people who work for me, I'm like, "Oh my God, I can't stand that kid!" But I can't show it. As soon as I show it, I've already lost.
Ralph:
Don't be evil.
Christie:
Super good point! You guys! I mean, this is, I don't know about everybody listening, but I feel like this has been a really good teaser for your book. And let everyone know how they can learn more about you and your upcoming book. And then I'd love for you to finish us off with a final nugget of wisdom.
Ralph:
Sure, sure. So, first of all, it's just RalphPeterson.com. That's the best place you can find out I'm going on. I'm doing a book tour starting in early November and the book is called "The Good Manager Being Great is Overrated." And it's a fun- It's my fourth book. And it's a lot of fun. I really- I'm really trying to make- My job is to make managers successful. My job is to help people break it down and to understand where they get it wrong and how to get it right. And so that's really what the book is about. It's just broken up into three different sections on how to get it right, where we get it wrong and how to get it right again. So it's gonna be a lot of fun. And as for my words of wisdom, I would say two things.
Ralph:
One, have you ever seen a black swan?
Christie:
Personally? No.
Ralph:
No. Did you know that prior to 1693, I think, nobody ever believed there was anything other than white swans? Like no European country. The Bible does not speak up- The Bible, literally talks about swans being white and pure snow and all that. So there was never any mention of any swan other than white. And so up until 1690s, nobody ever believed there was anything but white swans. And then this explorer goes, and he's in Australia, on the western side of Australia and he finds black swans and holy cow! He finds black swans and he brings them back. And it is a huge slap in the face! It's a slap in the face to the church.
Ralph:
It's a slap in the face to society. It literally shakes people to their core. They start fundamentally having to re-look at everything that they're- that they see. Everything they've ever known, we're raised to believe—and that is what management is like. You were- You were raised prior to listening to me, that praising publicly and reprimanding privately was the best thing to do. I hopefully- maybe I shook your core about that a little bit. It's the same thing with the whole idea of "Choosing your battles." You should never choose your bat- Well, let me say this. "You lose every battle you choose not to fight." So if you're willing to not shoot, you will not fight it. Just know you're losing that battle.
Ralph:
There's big consequences with the five rules, they're always different. And the second thing I would say is, there is a real, real lack of leaders, real lack of managers, people who are willing to move into a management position. So it's a skill like learning how to drive a car. It is a skill like learning how to paint a house or sell anything. Management is a learnable skill. And if you've ever had the inkling or any kind of a thought that maybe you'd be good at it, or maybe you could take your shot at doing it, I ask you to do it! We have a real shortage of managers in the entire world, in every industry—whether it's your local community, whether it's government, whether it's your church organizations—there's not an organization in the world that is not looking for a manager.
Ralph:
There's none. Everybody is looking for managers because we need people to step up and say, "Yes, I will be responsible. I will take charge, be that type of person." And if I can help you at all with that, RalphPeterson.com.