Join me, Christie Turley, as I discuss:
How to profit from your genius

The 3 types of capital: material, social and spiritual
The 3 types of intelligence: IQ, EQ and SQ
The 12 principles of Spiritual Intelligence
Why increased financial flow is the inevitable end-result when your business is aligned to your soul purpose
How unlocking what is misaligned can create exponential results
Watch on YouTube:
LINKS:
💡 Discover your #1 Money Block: http://ProfitGeniusPodcast.com/free
FREE QUIZ: How aligned is your business with your higher purpose?
Christie's group mentoring & mastermind community
Infographic mentioned in this episode:
If you're inspired by this episode, I'd love to hear your biggest Aha! moments. Take a screenshot of you listening on your device and post it to your social media and tag me, @christieturley!
Christie Turley guides visionary leaders to reconnect with their higher genius, so they can improve decision-making and deliver greater profits, influence and impact. She is the author of the book, The Intuition-Led Business, which offers a framework on unlocking the intuitive and subconscious minds, and she is founder of Conscious State University, an online learning platform that teaches leaders and their teams how to make better decisions using science-backed methods. A dynamic speaker, she has shared the stage with many New York Times bestselling authors and is the host of The Higher Genius Podcast. She lives in the southwestern United States with her husband and their two daughters.
Let's Work Together
See What That Looks Like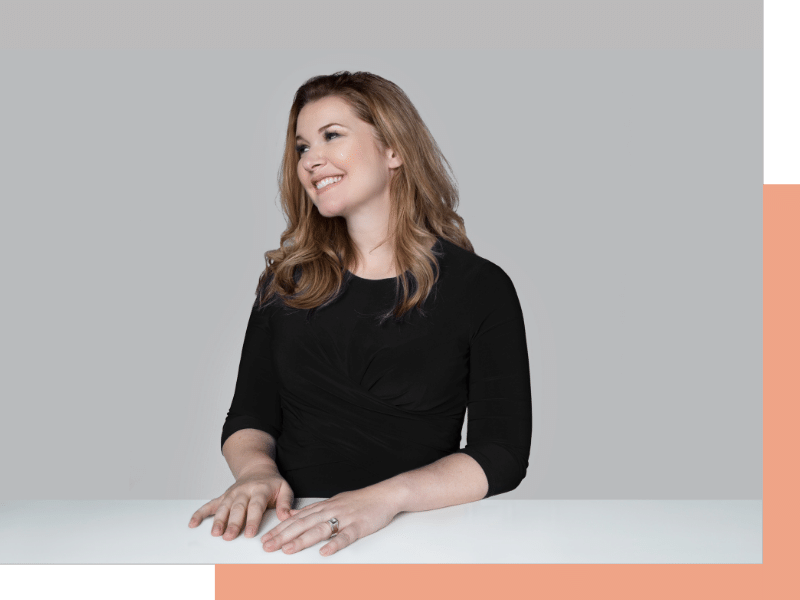 Transcript:
Christie Turley
So this podcast is all about how to Profit from your Genius, and how to make a profit in your business by optimizing your energy and your use of the three types of Capital- Material, Social, and Spiritual. So let's talk about those three types of Capital.
Christie Turley
So this is like a wedding cake in three layers, at the very bottom is Spiritual Capital. You thought I was gonna say Material, didn't you? We do live in the material world, but the foundation of this cake is Spiritual. In the middle layer is Social, and then the top layer is Material. Now, when we're talking about Material, we'll talk from the top down, so this is the top layer of our little wedding cake. Material is really about Money. It's the physical currency that we use for exchanges of energy. So there's usually in business always some kind of transaction that involves money unless you're doing like an energy trade, which I don't recommend. We can go into that in another episode. So the middle layer is Social and you can think of this as Influence, your Social Capital, right? And then finally at the bottom, Spiritual Capital, and again, we're not talking about Spirituality or Religion, we're talking about how well you manifest based on your deepest Genius, your deepest meanings, your deepest values and purpose.
Christie Turley
And so most, most of us are very, very familiar with the Material Capital. And there are these other two types of Wealth, Social and Spiritual Capital that we don't really talk about. Now, we can equate Material Capital to and these three types of Capital really to the three types of Intelligence: IQ, EQ, and SQ. IQ is all about capability. It's about rational intelligence. It's "What I think." It's competence. EQ is about will. It's Emotional Intelligence. It's the Social Capital layer. It's "What I feel." And then SQ relates to the Spiritual Capital, SQ stands for Spiritual Intelligence. And that is "What I am."
Christie Turley
And so IQ, or Intelligence Quotient, was actually, we didn't start using this until the early 20th Century. And there is a formal test called Stanford–Binet Intelligence Scales. And it refers to our rational, logical and rule bound, problem solving intelligence. It's supposedly what make, what makes us really bright or really dim. And it's also a style of thinking. So all of us have some IQ, or we just wouldn't be functioning as humans.
Christie Turley
EQ refers to Emotional Quotient. And in the mid 1980s, there was a book that came out called Emotional Intelligence, why it can matter more than IQ. And the author of this book, Daniel Goleman, articulated this kind of intelligence that our heart or emotions have. And since then, I've actually done, I've been doing some reading and research on Heart Math. And someone, I don't have the name of the guy right now, but someone actually discovered that there are more neurotransmitters in the heart than that are found in the brain. Our heart has a humungous electromagnetic field, that can be measured. So our heart, that Emotional Intelligence, the seat of trust, and empathy, and emotional self awareness and self control, and being able to respond appropriately to the emotions of others, and get a sense of where they're really coming from, that is hugely important. And that forms the middle layer, it's more important than Material Capital. It doesn't replace it, but it's what material capital is lying on top of, if you want to think of it as that. Without proper Spiritual Capital and Social Capital as your foundation, Material Capital is going to be harder to manifest, it's a capacity issue.
Christie Turley
SQ or Spiritual Intelligence, that underpins IQ and EQ. So with Spiritual Intelligence, we have the ability to access higher meanings, values, abiding purposes and unconscious aspects of ourselves. And we're able to live more fulfilled, more rich, more creative lives. So, when we have a broader Spiritual Intelligence base, that means, at the very foundation of that cake, that means that we have a greater capacity for Social Capital, think about that, because a layer, a bigger layer can exist upon a bigger layer. And we also have a bigger capacity for Material Capital, for wealth, for financial abundance. So, when someone has a high degree of Spiritual Intelligence, a lot of times we, we've heard the word conscious, a conscious individual or a conscious community, these people have high Spiritual Intelligence. They're able to think out of the box. They have a high degree of humility, and they have access to more energy, they have access to energy that's beyond the ego, or at the IQ level, at that Material Capital level. And that goes beyond just, you know, me, myself and I, and my day to day concerns, it's much broader than that!
Christie Turley
So Spiritual Intelligence can actually be fostered by applying 12 principles. And I'm going to go through those principles. The first principle is Self-Awareness. Self-Awareness is actually what decreases our need to judge others. When we have greater self-awareness, we know what we believe in, what we value, and what deeply motivates us.
Christie Turley
The second principle is Spontaneity. We can live in and be responsive to the moment! And a lot of us, we either spend most of our lives living in the future worrying about outcomes or intending to manifest certain realities. And a lot of us can spend a lot of time in the past, living in the past, or reacting to a situation in the present in the present moment that reminds us of the past and triggers us and brings up emotions. And sometimes that is totally unconscious, we are still living with outdated beliefs, or emotions or childhood experiences, or even ancestral experiences that are deep below the subconscious level, or conscious level rather, in the subconscious. So, so when we are unable to live in the present moment, which is all we really have, we just have the now, it's hard for us to be spontaneous, and have joy and full expression because we're either thinking about thoughts from the past or thinking about plans for the future.
Christie Turley
The third principle is being Vision-led and Value-led, or, in the words of my book, Intuition-led! The Intuition-Led Business, it's my book. And this is acting from principles and deep beliefs, and acting from intuition, as opposed to what logic would tell you or what experience would tell you, experience again, is rooted in the past, or what we think is coming, which is rooted in the future.
Christie Turley
The next principle is Whole-ism being whole. So this is when you're able to see the big picture, to see larger patterns, to see the interconnections of relationships, and to have a sense of belonging. So again, this is a principle of having a strong Spiritual Intelligence layer or foundation.
Christie Turley
Compassion is the next one. This is the ability to have deep empathy, and to have the quality of feeling what other people may be going through.
Christie Turley
The next principle is Celebration of Diversity. This is not diversity as is taught in the workplace. This is being able to recognize and value other people for what their differences are, for what their unique contributions are. Instead of seeing that as bad or different or abnormal, we value it and we celebrate it.
Christie Turley
The next one is being able to be Independent, to stand against the crowd, and be able to dispense advice that may be unpopular, yet it doesn't take away from it's very Universal Truth. And it's about having one's own convictions. You must deeply know who you are at Soul Level to have the degree of independence, to be able to not be afraid of what other people will think of you or say about you, but to be able to stand firmly and your convictions, and to have 100% confidence in what you're talking about. You are independent in the respect of being independent from other people's judgments, or thoughts or criticisms. And this takes work. This takes healing past trauma or fear of criticism, or fear of being in the spotlight or being visible. There's a whole host of buried limiting beliefs that can come up as a blocker restriction in being able to do this. And believe me, this is something I have been working on.
Christie Turley
The next principle is Humility, having the sense of being part of a larger whole, like a small fish in a big pond, and being able to also own one's true place in the world, knowing that you are a very important part of the human collectives, jigsaw puzzle, right, and you're humble in the respect that you know you have things to offer, and you also know that other people have an equal say and part in this human collective drama that we're all in, as well. Shakespeare said, "All of life is a stage and we're merely actors and players."
Christie Turley
The next one is the tendency to ask "Why" questions. It's needing to understand things and get to the bottom of these questions, and to question reality, and to question conventional wisdom, and to question what is considered the norm or the collective bargain that we have with each other. You know, like these proverbs that we repeat to each other, like, "Kill two birds with one stone" or things like that. Questioning those, "Is that really true?" You know, and I love asking "Why" questions it- this factor of Curiosity has led me down a lot of rabbit holes, some of them pointless, some of them very purposeful, and it has led to so much incredible understanding and being able to make connections between patterns and trends and to really understand people.
Christie Turley
The next principle is the ability to Reframe, so being able to stand back from a situation or a problem, and to be able to see that bigger picture, and to be able to come at it from a totally different angle than maybe how other people are seeing it. It's this uncommon common sense. It's being able to see pictures in a wider context and to be able to see it from maybe 100,000 feet up, as opposed to right there in front of the trees, it's like the opposite of not being able to see the forest for the trees, this is being able to see the forest, and being able to see how that one tree contributes to the whole. So the ability to reframe, I love that. That is possibly one of the biggest things that my clients love about me and being able to look at a situation that they have in their life or business and being able to reframe it, zoom out, and then come at it from a totally different angle, that actually ends up solving the problem and creating new solutions and perspectives to move forward.
Christie Turley
The next one, Positive use of adversity, being able to look at failures and setbacks in the stakes, as not complete failures and what a waste of time, but instead, looking at it from the perspective of "I learned something, and that moved me more toward my purpose, and toward my full divine self expression," which we are all here to uncover. A lot of us don't know who we really are at soul level. And it's really causing issues in the business that they are running, because they are unable to fully manifest their financial intentions, because they do not know who they are at soul level. They are unable to completely feel fulfilled and feel joy in their business. They might be running a business that they actually don't enjoy, and this is really due to not knowing who they are at soul level. And these challenges, these trials, the adversity that can come are there for your benefit, for your profit. And it's up to you to learn how to profit from that adversity and profit from those mistakes and failures and to be able to turn it inside out and be able to use it for your benefit and for your betterment and for the betterment of others around you.
Christie Turley
The final, the 12th principle is a sense of Purpose, a sense of vocation, the feeling that you're being called upon to serve humanity, to serve your purpose, to have an impact and to make a real difference in the world and to contribute to humanity. So, when we have a broader Spiritual, Intelligent base, this Spiritual Capital at the bottom, we naturally will have more Social Capital, and we naturally will have more Material Capital. It actually all flows from that Spiritual Capital, that Spiritual Intelligence. And when we want to say manifest a financial intention, when we want to have greater financial abundance, joy and fulfillment, that increase to financial flow and abundance is the inevitable direct end result of when your business is aligned to your soul purpose. Let me repeat that, again. Increased financial flow is the inevitable end result when your business is aligned to your soul purpose.
Christie Turley
And what we've got to do is identify where energy is flowing in the business, and where it's not flowing, and where it is aligned to the entrepreneur's purpose and where it's not aligned to your purpose and financial intentions. And when those energetic misalignments are identified, it's the equivalent of finding the one log that unlocks the log jam.
Christie Turley
Back when they were, before like trains, and some of these transportation, modes of transportation were developed, people who worked in the forest to chop down the trees and to build homes and buildings, they use the river to flow these logs down the stream, down the river. And every once in a while there was a log jam. And this log jam looked like a traffic jam. It's like no one's going anywhere. The log jam, a lot of times was unclogged by removing just one log so that all the other logs could flow freely. So when we find these energetic misalignments these things that are causing a lack of flow, a lack of financial flow, or abundance flow or energy flow, any kind of thing that's manifesting in your physical life that you don't want, is an indicator, a symptom of a lack of flow, energetic flow. And so finding those energetic misalignments is like finding that one log to unlock the log jam. And in reality, there are actually a lot of logs, we have, we can have a lot of logs, or areas of your business that aren't currently in full alignment with your divine soul expression, and your purpose, and your financial intentions!
Christie Turley
So let's say you wanted to make six figures this year or seven figures this year. There could be a number of areas in your life in business where it ain't gonna happen, because you've got a lack of flow. When everything can flow freely, then you're free to manifest those intentions as long as they're aligned. And so some of those areas that we look for energetic misalignments are, of course, all the areas of your life like relationships. There have been times where there's a relationship issue that is actually causing financial flow. And it might not even be what you think, it might not even be like a client relationship, which would be the obvious type of relationship. It could be actually like, a marital relationship is causing an energetic misalignment, which is causing a lack of financial flow. So there's areas of the life and areas of your life and then there's areas of the business. And areas of the business can include Marketing, Sales, your Offers your Pricing, Clients, Products, Services, your Team, which can include any kind of Contributor, an Employee, Contractor, an Advisor, Coach, Partner, a Mastermind Partner, a Spouse, other well intentioned people, any of these people could be actually contributing to energetic misalignments in your business.
Christie Turley
And of course the lastly, Business systems. So, what I love to do is actually help people identify these specific areas that are causing blocks in flow, and what specifically can be changed in each area for these increased, for increased abundance. And what's really interesting is unlocking what's misaligned, can have exponential results. For those of you who might not know what I mean, by exponential, most of us work in a linear fashion, linear growth, you know, one by one, or 10% by 10%. Exponential is like, when you go from 2x to 10x. That's exponential. So I'll repeat that again, unlocking what is misaligned, can create exponential results. So I have this little infographic and I'm going to leave this in the show notes of this episode. And it's really quite interesting!
Christie Turley
So, pretty much everyone knows this main formula of when you look at your prospects that you have in a business, and you multiply that by your conversion rate, like how many people do you have to talk to to make a sale, and then multiply that by the lifetime customer spend, like how much money they actually pay you over the lifetime of that customer. That equals your revenue. So PROSPECTS times, CONVERSION RATE times, LIFETIME CUSTOMER SPEND, equals REVENUE. Like pretty much everyone knows that that's how business operates. Well, here's what's really interesting, this is what has fascinated me, throughout business and helping clients is that, if we take the conversion rates, like let's say we're talking about your website, and we could be talking about in person, clients as well, but let's just say, for universal purposes because pretty much everyone has a website nowadays, that if you have a certain amount of prospects or visitors come to your site, and a certain percentage of those people end up being a sale, or a actual customer where there's an exchange of money, that's your conversion rate. So if you can increase your conversion rate, like let's say you doubled your conversion rate. You went from like .5% to 1%, it's not really a dramatic lift, if you think about it, .5 to 1%, that's a doubling of a conversion rate, though. If you double that, your revenue in a snap doubles. Run it through the Math, it works. You double your conversion rate, you double your revenue. It's dramatic. Okay, well, it doesn't stop there.
Christie Turley
So what if you actually doubled the number of prospects that came in through Marketing? So you're doubling your prospects. So when you do that, if you double your prospects, double your conversion rate, guess what? Your revenue now quadruples. So when we're talking about doubling your prospects, that is done with Marketing, and when we're talking about doubling your conversion rate, that's has to do with Sales, right? And when we talk about lifetime customer spend, which we can also increase, we're talking about your Products, your Services and your Pricing, like how aligned are those, if we can get them more aligned, you're going to increase that factor of that as well. Which means that not only do you quadruple, it can go up even more than quadruple.
Christie Turley
So, when the revenue quadruples, now we still got cost, we haven't done that. So there's a math equation like REVENUE minus COSTS equals PROFIT. Okay? So, let's say your revenue quadruples, well, your costs could pretty much, they tend to stay the same. When your revenue increases, your costs tend to stay the same. And that costs would include Systems, your Team, and Delivery. So, if that stays the same, then your profit could actually grow by over 10 times. 'Kay? So your revenue quadruples, but costs stay the same, which means that your profit can go, can grow by over 10 times.
Christie Turley
So, finding those energetic misalignments has a humungous return on investment, can have, if you do the work, because part of the work is identifying what those misalignments are, which I help, I can help you do whether it's through Private Coaching, I also have a Group Mentoring, and Mastermind community called Breakthrough. So, when you can learn how to identify or have someone like me help you identify, you still have work to do, you still have to implement, you still have to take action, right?
Christie Turley
So I love doing this for people. Like, before developing my Intuition and my Spiritual Gifts, before I wrote the Intuition-Led Business, my most natural gift. And this is my Genius Zone, has been that I'm highly tuned in to people. And the best way for a person to work best, feel fulfilled, and to thrive. And I can just look at a business, and ask a few questions, and review a few key pieces of data, and be able to pinpoint exactly what the entrepreneur needed to tweak in their business to create the financial breakthroughs that they're after. Whether this was, tweaks to a website or a marketing campaign, didn't matter. I could find what that fastest path to cash was. And finding the best use of energy. And when I say energy, I mean Effort, Money, Time, the Three Types of Capital, if you will. It's one of the reasons I've excelled so much as a business consultant, and helped other businesses grow, and why I've been able to build several profitable businesses myself. And so I really, really love saving people time, money, and effort, and I joke because my middle name might as well be Efficiency! The ultimate efficiency.
Christie Turley
The ultimate efficiency is when we can work with an entrepreneur's Divine Gifts, Talents, and Strengths, and who you are at Soul Level. And that's why I love helping people understand who they are, so they can welcome more abundance by doing so, and adding in, you know, the Intuitive and Spiritual abilities, it's like that genocide cloth that was missing before. And so, this is really what led me to develop a personal, my personal alignment, and business alignment process that I use and teach today. And to develop that process, it was no easy feat. I had to learn what my own soul blueprint is. I had to learn new modalities. I had to learn how to clear my own block. Sure, I hired coaches, and I hired teachers to teach me this. But ultimately, it was up to me to learn how to do it for myself, because I didn't want to be forever dependent on someone else, and I don't want that for my clients either. And that's why I teach people this. And I also had to reimagine my business. And this led to a business reinvention, so that I could bring my business into full alignment with my higher purpose and financial intentions.
Christie Turley
So this is all on my website. You know, if you're interested in Private Mentoring, I have a program called Future Perfect, and my Group Mentoring and Community Mastermind is called Breakthrough, and I also have a Free Quiz on my website called, How Aligned Is Your Business With Your Higher Purpose? And I've mapped out Five Levels of Aligning Your Business to your Higher Purpose, along with Specific Steps for Getting to the Next Level, it takes three minutes, and you can find that, that'll be in the Show Notes. I'll also tell you right now, it's ChristieTurley.com/quiz-alignment. And, again, I want to encourage you to look at what is your Spiritual Capital, that foundation of that Three Layer Cake. The wider the base, the more ability you have to manifest that top layer, which is a lot of what entrepreneurs really want to do, is to increase financial, their Financial Flow and Abundance. And it's not just selfish. You know, a lot of people think this is a selfish desire. It's not, because at some point, you're going to have all the possessions and achieve all the goals that you could possibly want to achieve, at some point, you're going to think to yourself, What's it all for?
Christie Turley
And after that the game begins, where it's creating, for the joy of creation. And when you can create more money, and more financial abundance, that means you have more to invest in Creation, and Contributing, and helping Humanity. And so, I kind of feel like it's been set up this way. Because, you know, we're powerful beings. More powerful than we even know. And if we can show that we are Trustworthy, and we can build up that Spiritual Capital and utilize those 12 principles of Spiritual Intelligence that I talked about, and that we can discover who we really are at Soul Level and not just know it, but do it, and actually express it, I feel like it's a little test, a little test that the Universe, God, Source, whatever you want to say, puts us through, ourselves, our higher self, we're put through that test. And the reason why the Spiritual Capital is at the bottom as the foundation is because of that test. The more we can prove to almost like to ourselves, that we are capable and we are responsible, and we will do what we know we can do and what we came here to do, then we will be blessed with more Social Capital, that middle layer and more Material Capital.