Are you going through a major life transformation? Learn how to make the shift from a Mind-Driven life to a Heart-based way of living to be grounded in who you truly are.
Join me and Ulrika Sullivan as we discuss:
Her journey from being a Scientist to Intuitive
Getting to the 'Point of No Return' decision
Overcoming the inner struggle
The 7 shifts to go from this multitasking life to a balanced life within
Making the practical shifts to living & embodying who you truly are at soul level
Watch on YouTube:
About Ulrika Sullivan
Ulrika Sullivan is a certified life coach, yoga teacher, energy healer, podcast host and writer. Her passion is to help busy working women to reconnect with their inner calm and life balance. Ulrika combines intuitive coaching, universal spiritual principles, energy healing, astrology, Human Design, yoga, meditation, crystals, cards and essential oils in her practice. Her podcast is New Light Living – See Your Life in a New Light.
LINKS:
Ulrika's website, Facebook, LinkedIn, Instagram, Twitter, YouTube, Pinterest
Her 7 Step Guide to Protect Your Energy and Free 30-minute session (link to calendar)
💡 Discover your #1 Money Block: http://ProfitGeniusPodcast.com/free
FREE QUIZ: How aligned is your business with your higher purpose?
If you're inspired by this episode, I'd love to hear your biggest Aha! moments. Take a screenshot of you listening on your device and post it to your social media and tag me, @christieturley!
Christie Turley guides visionary leaders to reconnect with their higher genius, so they can improve decision-making and deliver greater profits, influence and impact. She is the author of the book, The Intuition-Led Business, which offers a framework on unlocking the intuitive and subconscious minds, and she is founder of Conscious State University, an online learning platform that teaches leaders and their teams how to make better decisions using science-backed methods. A dynamic speaker, she has shared the stage with many New York Times bestselling authors and is the host of The Higher Genius Podcast. She lives in the southwestern United States with her husband and their two daughters.
Let's Work Together
See What That Looks Like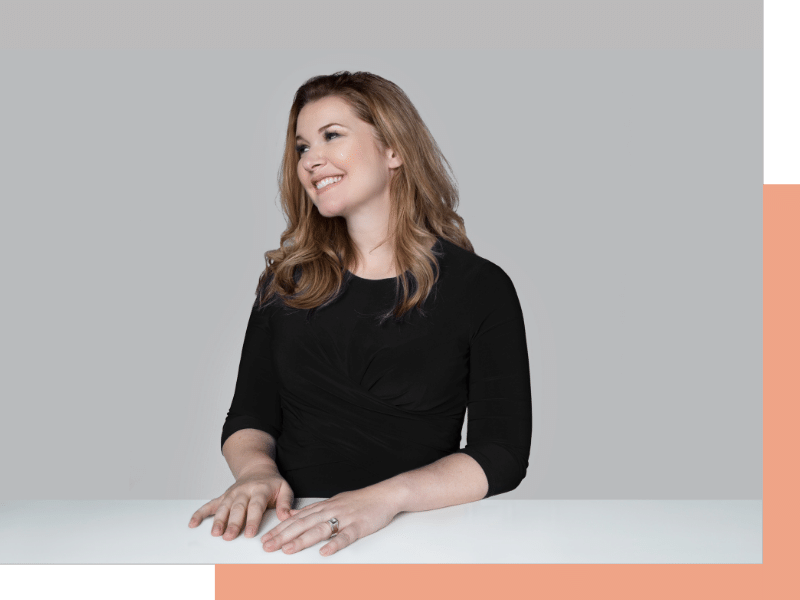 Transcript:
Christie Turley
Welcome to the Profit Genius Podcast. I'm your host, Christie Turley. And today's special guest is Ulrika Sullivan. And she and I had a wonderful conversation all about how to make the shift from a Mind-Driven life to a Heart-based way of living, and tuning into your Intuition and your Body Wisdom. So, Ulrika, she is a Certified Life Coach, Yoga Teacher, Energy Healer, Podcast Host and Writer, but she wasn't always that! She actually have a lengthy and deep career being a Scientist in the Pharmaceutical Industry, and so we'll be talking about her journey from Scientist to Intuitive, and it is fascinating for anyone who is making a major life shift, a transformation-whether it's in your career, or your life, this is a must-listen episode! Her passion, Ulrika's passion is helping busy working women to reconnect with their Inner Calm and Life Balance. She combines Intuitive Coaching, Universal Spiritual Principles, Energy Healing, Astrology, Human Design, Yoga, Meditation, Crystals, Cards and Essential Oils, and her practice. And her podcast is called New Light Living. This was a fascinating episode, wherever you are on the the Spirituality Spectrum, this is definitely a grounded episode about how to make the practical shifts to living who you truly are, and embodying who you are at soul level. So let's go ahead and dive in to today's episode. Welcome to the podcast, Ulrika!
Ulrika Sullivan
Thank you very much. How are you?
Christie Turley
Good, it's so good to have you today! So we have a really fascinating episode today about that something more that a lot of us are, you know, wondering about in our lives and really tapping into especially the high achievers and you know, the entrepreneurs or the people that tend to have a little bit more of a logical, or analytical, or masculine approach to business in life like we're talking to you too. So and tell us a little bit about how you got started I find your background so fascinating.
Ulrika Sullivan
Thank you for asking. Well, I started as a Scientist actually out in the corporate world for many, many years. But a few years ago, I found myself very comfortable, very successful, had everything, and I was starting to feel that there's gonna have to be more, right? I was really on autopilot, if you call it that. So I, the Universe organized for me to a complete shift of my career, and going from being in the corporate world, I used to be in Pharmaceutical Research and Development to becoming a you know Intuitive Spiritual Life Coach, Energy Healer, Yoga Teacher, and making that shift is pretty incredible, if I will tell you myself, because it's really that shift from being led by a lot of expectations from the external, let's say, or I'm generalizing a little bit here, but you all know what I mean, in terms of going down a path that is, you know, expected or sought after. But then realizing, like I did that, there is something more, and I am really, my gifts and talents are really better placed somewhere else. And what really prompted this for me was that I wanted to have deeper conversations with people. And the roles I was filling at work, didn't really allow that. And that was one of the signals to me, but there was a lot of sequence of events that actually, you know, made me make this shift. But hat's kind of my story in terms of how I made, how I kind of just made a shift from being a completely different person identifying myself with work to, now identifying myself with my own talents and gifts, and how I contribute to the world.
Christie Turley
This strikes home! This is definitely something that I went through myself, as well, coming from a background of, you know, Business and Marketing, and Strategies and Tactics, and how do we increase a business's ROI, and looking at the data and the analytics, which is very much the Scientific side of Business. And I always, since I was young girl had intuitive abilities, I would always score really high on assessments, that measured intuition, like Myers Briggs and the MBTI, and things like this. And I also had an experience where the Universe really organized an experience where I had to make a shift! And I did have this like, this, knowing in my soul, whenever I would work with a client, like, there's something more they need to be doing. Like this website, this marketing campaign, it's not going to deliver the result that they are hoping to, because there is something more that their soul wants to express, and there's something more that they're here to do. And so, and that's led me to my current consulting practice. So we, this is, I feel like a story arc, in a way, that a lot of people, they're gonna be listening to this episode, and they're at various parts of the story. They're either in that part where they're like, craving something, or they're feeling an ache or call to something more, or they're right in the middle of the shift, which can be a upheaval, and uncomfortable, and confusion! And, or they have just made that transition, or they're well into the transition. And so no matter where you're at, in the story arc, realize this is universal! This is something that as a collective we're going through, and on a personal level we're going through. So you know, you have a lot of things going on right now. And I love how you talk about going from a mind-driven life to a heart-based way of living. And so how did you make that shift? I mean, going from Scientist to Intuitive, it's quite the shift! Right? So, tell me a little bit about that. Like, what are the things that you learned? What are the things that you started to practice or get interested in?
Ulrika Sullivan
Yes. First of all, I had a situation at work that made me actually reconsider. And it actually, I see there's an opportunity, I was given an opportunity by the Universe, not to go into too much detail, to reconsider the path I was on. And there were circumstances at work that allowed me to, you know, get a severance package and well, it really put a hold on my whole situation. But what happened then was, I saw this for the first time as an opportunity, because first, when all of this happened, it was like, devastating, right? It was because I was so in identifying myself as a person with my work, it was me. But once that initial shock came over, I started to see it as an opportunity. Like, "What now?" And the first thing that made me know, that I knew it was a synchronistic event, was that I came across a website. And you know when you're feeling that this is something that I always have been led to. And that was the first time I felt a feeling like that, ever! Because all along in my corporate career I had been pretty disconnected from myself. Really, truly, I'm just like with the blinders on, like, go forward and go, go, go. But now when I was in a situation of reflection, I opened up. And it was divine timing for some reason, and came across a website that had to do with coaching. And I just had this extremely strong feeling that I need to look into this. I had never been into coaching or had experience from having a coach before but it was, I think why I'm bringing this up is that, we are divinely guided at all times. But we may choose to not, you know, listen to that, which I didn't for a long time until it like crashed on me, right? And Universe said, "You have to listen too. Now!" And all of a sudden, this website came up and I felt very, very drawn to investigate further and learn more about a completely new area of life. And I think that's just a very small example of a shift that can happen for somebody, when we are, in a way, forced. And which was in my situation, it might happen for, in other ways, but for me, it was I was forced basically to follow what I was led to, and because of the situation. And that's rolled out a completely different red carpet for me. And you know, thing after thing showed up for me, and, you know, I had been a yogi- I practiced yoga for quite a time before that. But all of a sudden, I was in this yoga teacher training, as well. And it's like, I had never considered myself being a teacher at the front of the room. I practice for a few years, but all of a sudden, I found myself in that position. And I loved it. And you know, this just, this inner shift of what's possible.
Christie Turley
That's so beautiful. Yeah. And it's interesting how you had little clues like yoga in your past, you know, it wasn't like, a complete, you know, trajectory change, although it was in some ways, but it was like, there were these clues about who you are at soul level, like breadcrumbs to follow. And it's, it is so interesting. I had a similar experience with like, the Universe, like basically forcing me to look at some things differently, right? And the Universe never forces but it allows circumstances to happen. And it's up to you, whether you listen to the little tap on the shoulder or the big hit on the bed with the new wave or so.
Ulrika Sullivan
Yeah! The bread crumbs gets bigger and bigger, right? All of a sudden it's just in front of your face, you can't miss it. Right? It's, that's how you feel. It's like "Okay," yeah.
Christie Turley
Yeah. So how, like, how did you go about, like really following those steps? Like, you know, at a certain point in my own journey, so I'd like to hear your perspective, a certain point in my journey, I started to really question like, "Is this real- like, okay. There's so many synchronicities. But is this really true? Like, this is such a departure!" You know? I'm sure there's part of you that was like, "No, I maybe I need to just keep sending my resume out to get another job." Like, what- was there a certain situation or a practice or reassurance that you received to tell you that really confirmed and solidified, "Yes," and there was no looking back? "This is the path. This is where I'm going. I'm not holding on to my Plan A or my Plan B," or whatever the case may be, like, "I'm going for it!"
Ulrika Sullivan
Yes! That, there certainly was a point like that. And I call it my "Point of No Return Feeling." And it's in a way difficult to describe because it- leading up to that point of no return was a, an inner journey. Way of doubt, of course, in the beginning, and "Can I do this? Like, what does this mean?" And I did send out resumes to to similar companies during this period of time, because we are, the mind wants us to go back to what we know, right? While the heart was speaking to me to say, "You need to now open up to your destiny, to your purpose to your like, all of it," right? So it was this tug of war a bit, but at a certain point, there was this inner feeling of point of no return. And it's hard to describe, but what once I felt that, there was nothing that could stop me. And I certainly had become a yoga teacher, I certainly had got trained as a coach, I had not started to actually develop or open up to my intuitive abilities or energy healing abilities, yet, but the, just this feeling of, "Yes, I want to work with people in a deeper way," I knew. Once I opened up to that, you know, I got training and some training, right? And that just added to the experiences, I was allowing me to have-different experiences than from the past. So, but it's a distinct inner journey, and it's a distinct inner kind of point where it's like, there's no going back. And I think that conviction also is a very personal journey, it's hard to kind of tell somebody else how to do that. It's an, a journey of embodying and step. The breadcrumbs that you're being shown, is it you have to first of all, embrace them, but also embody them, right? So it's this inner journey of coming to that point.
Christie Turley
So powerful, and it's easier said than done right? And it- Oh, and I have dealt with that same inner struggle of these, it's almost like these two people within the same body like, "No, I'm in charge." "No, I'm in charge." Right? And so you have a book coming out. And in your book, you list seven shifts to go from this multitasking life, as you call it, to a balanced life within. Can you can you talk a little bit about what these seven steps are?
Ulrika Sullivan
Yes. I, my book, by the ways is, the title is Wisdom Beyond What You Know, and How to Shift From Being Driven By The Mind to Living from the Heart and Intuition. It really is a book that is showing you how to make that shift from being that woman on autopilot, not being really connected with ourselves, our true inner self, to go into living from that space of heart and connection with Universe through our Intuitive Gifts, which everyone has. And these seven shifts, I could only pick seven. You know, there's a lot of different things that can happen within someone to make this shift. But I wanted to highlight in this book that what I believe is the most important, and I can tell you a little bit about these shifts. It's definitely a sequence of shifts that needs to happen. And the first thing I point out in the book is really that we have to, like you point out, we have to get out of the comfort zone, and into our own personal commitment. Like that shift from, "Now can I do this?" Like I, "Oh! I don't know," and that is self doubt, right? And that means that we sometimes listen to our mind a lot more, which is making up stories around what we cannot do, because, but once we get to that point of no return, we make this inner commitment, and there's no, nothing stopping us. So that's it, that's a big, big shift that a lot, I know lot of people are in the midst of right now. So that's kind of one big part and what I go through, then in the next shift is, like, I really felt that during my corporate time, I was very disconnected from myself. I followed some kind of, you know, template or expectation, or, you know, you have to get a degree, you have to have a good job, high pay, all of those things I could check off, but I didn't know who I was! So the second piece is really to go from that disc- sense of disconnection and following what's out there, to really becoming self aware. "What works for me?" And that could be a quite a journey! Because in my own journey, I discovered that I have so much more gifts and talents I haven't been using yet. And that are, you know, making me feel alive. So, you know, and as I go through these seven shifts, it really is coming down to, you know, ourselves as, seeing ourselves as sovereign beings, that are not just one dimensional, but actually multi dimensional. And how we live in the worlds also guided and not just kind of thinking, like coming up with the solutions ourselves, but actually trusting the Universe that there is a bigger plan for us. And that if we learn how to tap into that, and align with, with that flow that is there for us already, that's a very different way of living and experiencing our lives. So my wish with this book is to help others open up to that perspective of connecting with a life beyond what's physical and seeing that often the mind wants to kind of, this is real, and nothing else is, but to actually embody it ourselves into a world that we can feel more guided, and feel more ourselves in our power.
Christie Turley
I love that. Yes, though, the world needs both of our books! In your book- my book, it's like, we've had similar journeys in a way, and my book The Intuition-Led Business, at the end, I actually, to wrap everything up that that I've been talking about, I go through, like this grid, I have this table, it's like, BEFORE The Intuition-Led Business, AFTER The Intuition-Led Business. And it- the shifts that you described are so beautiful! I'll give you a couple of examples. Because I think it really like, allows people to see what this looks like in real life. It's like, one of them and I don't have it in front of me, I'm going off memory. But one of them's like, before working from To-do lists! I would always work from To-do lists. And what I was doing today would be totally determined on what was on my To-do list. And while I do have lists, that's not how I work anymore. I actually ask every day, "What's in my highest good to work on today? What's in the highest good of the people that I serve?" Like, and when I work that way, it prioritizes, it's like my Spirit Team, Intuition, whatever you want to call it, Guide, God. It's like they reorganize and restructure things so that "Okay, I'm gonna work on this one thing that might not make sense to do today." "Like really? That's what, I woke up having a different goal." Like, "Okay, I'll work on that." Following that intuition, and then come to find out like the next day, I actually needed that and it's done. And what I'm working on today, I just plop it in, done. Like, and it's such a more efficient way to work! And I don't think five years ago, I would have imagined or recognize this person standing in front of you right now! "Like, what? You don't work from to do lists or your project management system anymore? What's gone wrong with you?" You know, but that's one of the ways it can really show up in physical life is when you do make these inner shifts, you do life differently, you do business differently. And it's for the better, it's more efficient, more creative, more joyful, you have more fulfillment. So high five for writing that. The world needs it, right?
Ulrika Sullivan
Yes. And it's just a different way to go about it. But it's, like you said, the- it's a great image to keep, like this To-do list versus "Hm, what is it, can I feel into my heart? What it is that I need to do today?" And actually trust and follow that. And such a difference! Such a difference, because there's so many more possibilities that can come up. it's this link to creativity, the whole thing, and while To-do list, it's like, "Okay, it is what it is," so.
Christie Turley
Well, and what the energy of a To-do list is "Obligation," and like "Should" energy, "Expectation" energy, which you mentioned earlier. And when you, like you were saying, like feeling into it, if you don't feel like doing something, there might be a really good reason! And you're really going to force yourself to do something that you don't want to do, that you're not in the mood to do, that you don't have the right energy or vibration around it, because it's gonna just not turn out the same way, as if, like, you're in the mood to do it, and you're excited about it, and, you know. Tell us a little bit more about that. It's like, listening to that inner emotion. Like, there's a lot of productivity gurus out there, that would be like, "Eat That Frog!" "Just do it!" Like, "First yourself!" You know? And it's like, "Oh, that's so unpleasant to eat a frog." Why are we caught up in this? And why have we shut off this inner guidance system to like, listen to those feelings?
Ulrika Sullivan
That's a really good question. This inner guidance system, in a way, we have, I don't know if we can always say that we've been told to focus on certain things. But certainly, there are some ways we have been brought up, which are now an opportunity to kind of shift that. But what I'm thinking of just looking at previous, and there's a lot of ancestral energies that we've been carrying with us in terms of how things are done, not just practically, but also subconsciously. And one of the things may be people pleasing, for example, which really are taking us out of our own life-force energy. We're giving it away to somebody else that we want to please. Right? So that's an example of this, you know, trying to fit a square peg in a round hole, right? That's people pleasing in a nutshell, and the frustration that brings with it, because yeah, and it's also, for example, this pushing energy, in a way, right? To achieve something that somebody else has that we want, that looks great, because they're already there, while not really honoring that inner energy, "Is it for me?" Like that question never, sometimes it's not asked of ourselves, we just go for it instead of asking, "Is this really for me? Is this, it looks nice and shiny, but is it for me? Like, is that how I thrive?" And as long as we don't ask ourselves that question, it's okay to want things. But that second question, "Is it for me? Is it right for me?" Once we start to ask ourselves that, that's when we kind of keep our own energy and follow a right path for us. So it's this. Yeah, I think it's really, if you're really gonna go deep with this, it starts with that willingness of self-reflection. Because if we don't ask ourselves the questions, we, at least this is my experience, I'm generalizing a little bit that we, it's so, so easy to follow what other people say, or do, or have. If we're not asking ourselves those questions of reflection, and the millions of questions that we can ask ourselves to find out, "What is right for me?" And I'm sure that applies also in any business that somebody wants to start. I'm sure you have experience with that. Like, there's a business out there or a success somebody has had, that looks so awesome, and I want that too! But then it's like, somebody goes for it and is exhausted about it.
Christie Turley
And that is a sign that it's not.
Ulrika Sullivan
Right, by having ask the question, "Is this right for me?"
Christie Turley
Yes! We're all so unique, and we, what's aligned for someone else isn't necessarily aligned to us. And, you know, as far as achievement or going for something, there's always a price, you know, and that price comes in the form of time, energy, effort, money, and those, that price we might not be in alignment to pay! Like we, like our path might be completely different. And there might be something even better, that we don't even know, that we want yet. And it's great to look to others for inspiration. I agree so much! It's like the discernment piece of reflecting and asking, and not just asking yourself, but asking God, asking your Higher Power, like, you know, there's wisdom in that and,
Ulrika Sullivan
Totally.
Christie Turley
If, the people listening, if you don't have a regular practice, where you ask these questions, and it could even be one question a day, or whatever it is, oh, please do it. It doesn't have to take long, it can take less than 10 minutes, it's just checking in! Checking in with yourself. Like you would check in with a boss, right?
Ulrika Sullivan
Yes, and you hitting it on the nail there because, it's not just, like you say this regular, it's part of life. Basically, this practice of reflection and taking care of ourselves energetically, to stay in that our own power instead of letting it float away and being distracted somewhere, right? So that's so important. It is a practice, it cannot be done like, once every two weeks. It is something that we have to commit to and I think that's what we talked about earlier, when there's this point of no return feeling. There is a shift happening that it is an interest in asking those questions of ourselves and be in that energy of reflection. And, and yeah, but it's, yeah.
Christie Turley
So, I have this question. And I've been in this place, and I know you've been in this place too. You're looking at other people for inspiration for what's great in life. Like, maybe I want that, like you kind of look at other people's dream life to build your own fantasy. And that might not be aligned to you-is what we're saying. Like that might not be aligned to you. And that might not be right for you or how you're going to best thrive. So how do you go about figuring out, discovering what it is that you actually want in life if you have absolutely no clue? Like, if you've been people pleasing, for example, and you're not sure because you've been, you know, pleasing others, living up to the expectation of other people, and you lost yourself in the process? And you've lost what you wanted! Like, what kind of action can someone take to really uncover what it is that would give them the most fulfillment?
Ulrika Sullivan
Hmm. It is not a quick fix, which we also often want. We want to buy that course or that book to kind of get the answer, right? The, everyone has their own truth and it can only be found when we're open to truly work with it. And it takes time, like I'm a long term girl. Right? It's a lifelong commitment to go deeper and deeper. So I think that shift between quick fix versus committing to a daily practice, for example, is going to make a huge, huge difference in the terms of staying connected because that's all that I found, going from being disconnected from myself to truly knowing who I am now, and what I'm here to do. The difference between those two personas, if you will, or ways of living or ways of experiencing life is a spiritual practice. It's a meditation practice, it's some form of body wisdom, whether it's yoga, for me, it's yoga, energy work, breath work, it's a way to connect with our physical vessel, physical body. Because the body has so much wisdom as well, that our mind, like the body is beyond the mind in that way. So that's another way of getting to know yourself, is what your body is telling you. And it's just this real shift between being committed to getting to know yourself. No matter what anybody says. And it's a huge commitment and it's a long-term game. And often some clients come to me and say, "Can you just give me the answer?" Right? And that's when I, we have to go to the depths with like, "How willing, are you? Are you at the stage right now where you would be willing to look at yourself and how you got here?" And if the answer is yes, awesome! If the answer truly is no, maybe it's not the right time. And there's no, there's no wrong time, right? It's just a matter, we all are on the different time perspective, like in our journeys, in our soul evolution. So it's nothing wrong with not wanting to look at all the, you know, reasons or behaviors, or habits that we have, or conditionings. But it's, for me, if I'm gonna bring one thing out there, it is commit to that daily, daily half hour, if you will, daily 10 minutes to start with, or daily, like you say, daily one question to yourself. It starts there, because there's millions of millions of people who never ever ask themselves a question, "Is this for me?"
Christie Turley
Yeah, I remember one time when I was asking myself, "What do I want in life?" And I just wanted to cry, because I didn't know! So painful.
Ulrika Sullivan
Yup.
Christie Turley
And I find too, like with my clients, it's like, they definitely have to be ready to uncover the uncomfortable parts of their life and look at the reasons or the choices or the habits. And the reason you've got to be ready is because it requires a whole new level of responsibility on acting, choosing how to act moving forward, you know, and that's, that's part of the price you pay of becoming, maybe having a larger presence, with your business. With having a bigger business, having more clients, having more financial flow, that's part of the price, is you've got to build yourself up to have the strength and capacity to hold that new level of leadership.
Ulrika Sullivan
Yeah.
Christie Turley
And so, yeah! I echo that it's like people like have to be ready to do what it takes to go to that next level.
Ulrika Sullivan
I also want to give a practical tip because we can do so much to learn about who we are energetically and what I mean with that is, and that's, this is what I do for every client that comes to me to give them what's already out there about them that is unique and that is, I use tools like Astrology, Human Design, Gene Keys to really give a picture of somebody's energy that is already there for them to to learn about!
Christie Turley
Yes.
Ulrika Sullivan
Like, "Here you go!" And so many have not really tapped into that because there's, there's so much to learn from just a look at your Natal Astrology Chart or your Human Design Chart or the Gene Keys Chart, there's like so much insight there, I was like, "Yeah!" And often when I, when I put the summary together and we talk through it, it's like, "Yes, that's me!" And it's like, it gives a bit of validation.
Christie Turley
Yes.
Ulrika Sullivan
And connection right there.
Christie Turley
Absolutely. Yes! So glad you mentioned that. So to close today, I'd love to hear from you, how can people learn more about your work and your book, and we'll put links in the show notes. And then I'd love for you to leave us with a final nugget of wisdom, a final thought.
Ulrika Sullivan
Yes, thank you! You can find me at UlrikaSullivan.com. And I'd like you to visit because for me, it's about also learning about to keep our own energy for not kind of giving it away everywhere and just keeping it to ourselves. So I have a seven-step guide on my website that I invite you to come and join and get a copy of. I also have a lot of video within there with a very simple practice that anyone can do. And it's Seven Steps to How to Protect your own Energy. So I invite you to visit my website, UlrikaSullivan.com and my book, Wisdom Beyond What You Know, comes out in January 2022. And you'll find more details on my website on that. So I invite you to check that out as well. Thank you.
Christie Turley
Thank you.
Ulrika Sullivan
And my little nuggets to everyone that's listening or viewing this today is, there is more. There is more for you even if you doubt it right now. There is more. Allow yourself to ask yourself the questions that you don't know. And listen. Listen to how the Universe is guiding you. Pay attention. Be curious.