My Soul Alignment process can help you save time, money and energy (by working on the right things that are uniquely aligned to you).
I help my clients answer these 3 main questions:
Who am I?
What is my purpose?
How do I apply my purpose to my life to manifest abundance?
And I help them clear subconscious blocks, unconscious patterns and self-limiting beliefs that prevent them from manifesting their ideal lives, relationships and careers.
What Does Alignment Mean?
Alignment is precise, much like how a rainbow is formed...
After a storm, a rainbow only appears when you're in alignment with the sun and the rain at precisely 42°.
At 39°, the rainbow isn't visible.
At 51°, the rainbow fades quickly from view.
Only at 42° is it at its brightest and boldest.
As we go through life, we can get out of alignment. 
It's like the "computer code" of our Divine Soul Blueprint can get deleted, corrupted, tangled or added.
This means you can manifest a lot of what you do NOT want in your life because the "computer programs" running are not in alignment with your Divine Soul Blueprint.
When you can energetically and physically align your Divine Soul Blueprint (your 42°) to everything in your life and your career, you can manifest all that you desire (the metaphorical rainbow).
During the intuitive readings included in this experience, we:
Find and clear subconscious beliefs, unconscious patterns and energetic blocks that are causing less-than-ideal circumstances in your life, relationships and career.
Identify your spiritual gifts, intuition type, spiritual senses and divine archetypes that make up your Divine Soul Blueprint, so that you can align to it and complete your cosmic calling.
Answer the burning questions you (may have) had your whole life.
When You're OUT of Alignment,
You Feel Something is Missing.
When You're IN Alignment,
You Have the Golden Touch.
Here's what I bring to the table:
Christie Turley stands out from other business and leadership coaches due to her unique combination of skills, experience, and approach, including:
Comprehensive expertise: Christie brings over 20 years of experience in business growth and personal development, having worked with Fortune 500 companies, startups, and small businesses across various industries. She is a bestselling author, speaker, and founder of several successful companies, which speaks to her depth of knowledge and real-world experience.
Holistic methodologies: Christie's coaching approach integrates a wide range of techniques, such as Neurolinguistic Programming (NLP), Hypnotherapy, and Cognitive Behavioral Therapy (CBT), to help clients address both professional and personal challenges. This holistic approach ensures that clients experience transformative shifts in all aspects of their lives, uncover blind spots, make better decisions, and gain a competitive edge.
Expertise in mindset and energy alignment: Christie Turley has a deep understanding of the crucial role mindset and energy play in achieving business success. She guides her clients in aligning their thoughts, emotions, and energy with their goals, creating a powerful foundation for sustainable growth and achievement.
Proven track record: Christie has a demonstrated history of helping her clients achieve remarkable results, including dramatic increases in revenue, improved team collaboration, and the creation of thriving company cultures. This proven track record showcases the power and value of her coaching services.
Receive answers to questions like:
Soul Identity & Purpose
What are my soul's specialties and gifts?
Why did I choose to come to Earth at this time?
What did I come here to do and be?
What is the highest expression of my gifts?
How can my career be a vehicle to express my gifts?
How can I experience more energy, joy and fulfillment?
Blocks & Restrictions
What are the underlying drivers and root causes of pain, suffering or imbalance in my life and career?
What are the specific root causes of feeling blocked or stuck?
What is the gap between who I am now and my ideal Future Self?
What are some adjustments that can be made in my life and career to get into alignment?
What is the root cause of a specific uncomfortable life or career situations I'm experiencing?
Manifesting Prosperity
What can I express in my career to unlock greater prosperity?
What will my next "uplevel" look like?
What can be cleared or acted upon to manifest my financial intentions?
What are my abundance-sabotaging beliefs and how can I clear them, once and for all?
What does an aligned career for me look like?
What is the best path for me to build a fulfilling career or a sustainable, profitable business?
How can I contribute to the world the way I'm meant to and fulfilling what I came here to do?
Business
What is my soul-aligned sales strategy?
Am I offering products & services that allow for the expression of my Divine Gifts? Are they impeccably authentic and aligned?
Where is energy stuck, not flowing, or can be increased in the business?
How can I unlock greater productivity by working in the way that is uniquely aligned to me (including business systems, marketing methods and tools)?
Are my team members who are delivering services on my behalf, energetically aligned to the financial intentions of the business?
Are there unseen blocks in my team's intellectual and creative contributions or the relationship dynamics?
And other burning questions you'd like to ask.
"I found the Soul Alignment to be very purposeful. Christie was able to help me get back into alignment with my soul path. When she did those sessions for me, I felt a very visible change. I felt way more connected to who I am and who I want to be. I felt the Soul Alignment was very spot on and very illuminating about who I am."
Soul Alignment
$1500
Payment Plans Available
2 Weeks Coaching Container*
Divine Soul Blueprint Discovery (This portion takes about a half-day to complete and is done OFFLINE without you; results will be shared on our Zoom session)
Intuitive Reading of your energetic qualities, gifts and strengths, so that you can step into your fullest Divine self-expression.
Clearing of blocks, energy leaks, negative patterns, negative agreements, distortions, and misalignments that are getting in the way of expressing your Divine Soul Blueprint.
Clearing & Realignment of your home and property.
Divine Soul Blueprint Session on Zoom (90 Minutes): I'll discuss with you what came up in the reading & clearing, including:

who you are at soul level
your gifts
any negative blocks and restrictions affecting: you, your energetic flow and full access to your gifts.

A Dossier containing your Divine Soul Blueprint all documented in a Google Doc.
2 Weeks of Voice & Email Access Monday-Thursday (following Divine Soul Blueprint Session): to ask questions and get feedback and intuitive insights on any personal/business matter, via Voxer and Email.
Soul + Business Alignment
Most Popular!
$3500
Payment Plans Available
INCLUDES Everything in Soul Alignment
3 Weeks Coaching Container*
Energetic Business Analysis (This portion takes a half-day to complete and is done offline without you)
Clearing & Realignment of your business location and property, including energy flow, negative entities and any other misalignments.
Intuitive Reading for Aligning Your Business to Your Divine Soul Blueprint:  I'll also identify targeted ways for you to fully express yourself in your business and experience more joy, fulfillment and abundance, all based on your unique Divine Soul Blueprint.
Energetic Analysis of Your Business: I'll identify any blocks, restrictions and identify misalignments within your current business, including detailed instructions on ways to align your Business:

Products & Services (Paid and Free Offer, Deliverables, Product Structure, Value Proposition, Positioning, Messaging, Customer Fit, etc)
Marketing (Visual Content, Verbal Content, Strategy, Tactics, Social Media, Brand, Frequency, Methods, etc)
Brand (Visuals & Messaging)
Sales (Methods, Content, Offer Structure, Value Demo, Call-to-Action, Urgency, Benefits, Features, Price, Beliefs/Mindset, etc.)
Team Members (Their work product, interactions with others, and contributions of Advisors, Contractors, Employees)
Systems (Processes, Software, Equipment, etc)

Two Business Alignment Sessions on Zoom (90 Minutes Each): In these sessions, you'll receive a presentation of the Energetic Analysis of your Business as well as laser-focused coaching on how to fully step into your fullest divine expression in the business, optimize your energy, maximize business results and harmonize work & life. Plus, guidance on how you can specifically apply your Divine Soul Blueprint to your career or business.
3 Weeks of Voice & Email Access Monday-Thursday (following Divine Soul Blueprint Session): to ask questions and get feedback and intuitive insights on any personal/business matter, via Voxer and Email.
VIP Day
$15k
Payment Plans Available
A Full Day of Personalized Consulting in beautiful Southern Utah near Zion and Bryce Canyon National Parks (SGU or LAS Airport). This breakthrough day in the grounding red rock landscape includes an in-depth business assessment and analysis to identify areas for growth and improvement, goal setting and vision creation to clarify the direction and purpose of your business, strategic planning and action steps to develop a roadmap for success, including timelines, responsibilities, and resources. We'll also look at skill-building and capacity development to enhance your leadership, communication, and decision-making abilities. And finally, we'll discuss implementation and accountability strategies to ensure follow-through and ongoing progress.
A Pre-Intensive Consultation: A one-on-one call with Christie to discuss your goals, challenges, and expectations for the VIP Day. Plus, a comprehensive questionnaire to gather detailed information about your business to ensure maximum productivity on the VIP Day.
Energetic Analysis of Your Business: I'll identify any misalignments or subconscious blocks in your Marketing, Sales, Operations, Teams and Systems, prior to our VIP Day.
Strategic Advice on ways to increase your influence and impact of your your Visual Content, Verbal Content, Offer Structure, Call-to-Action, Urgency, Benefits, Features and Price.
Doesn't include travel + accommodations
Post-VIP Day Support includes:

Two follow-up consulting calls to ensure successful implementation of your action plan and provide ongoing guidance (includes two 60-minute sessions)
Voice Access Monday-Thursday for one month: Following our meeting, get voice feedback on any personal, career or business matter, via Voxer.
Email support Monday-Thursday for one month to address any questions, concerns, or challenges that arise during implementation
*Total Coaching Container for this option
---
Click to expand the topic:
When you discover your Divine Soul Blueprint, you:
Know who you are at soul level
Gain the map to thriving on every level of your life
Can powerfully align to it for greater fulfillment
Your Divine Soul Blueprint is who you are at soul level and the map for thriving on every level of your life. It's like the computer code that you were born with, containing all the information about your identity and purpose.
Your Divine Soul Blueprint is as UNIQUE as your Fingerprint.
Request Clarity Call
To Ask Questions and Enroll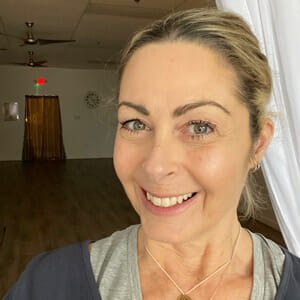 "Y'all I tell you, Christie is the bomb! I've worked with many coaches and I've never had a coach that was so intuitive and able to tap into different energies about myself and the business. She's got this ease of combining suggestions, ideas, goals, and I was just blown away by the changes in my business within weeks! The whole combination of working with her has been tremendous and I highly recommend her. She's easy to talk to as well. So I highly recommend Christie, and thank you so much for all your work and what you do. Hire her!"
Josee Madison, Studio Owner & Spiritual Teacher, Palmetto Yoga
"The clarity I've experienced and the amount I've been able to accomplish in just one year of working with Christie and her genius has blown me away!
There are many voices in the business and marketing world that promise to provide tools to grow and simplify your business. If you're looking for efficiency, integrity and understanding, working with Christie is the only way to go."
— Heather Torriente, Owner and Creative Director, Tantrum Salon
"Before we started, I was not feeling very connected to my business. After a period of taking a break from my business, I was having trouble knowing where to start or what I wanted to do. Christie was able to help me figure out where I'd given away some of my energy (which I hadn't seen up until that point). She really helped me take back my power in my business. When I did that, I got back my motivation and my purpose. I could engage with my business again, and feel like I had more power over it. That was a really big deal for me! I'm super grateful that Christie was able to see these things!
I also found the Soul Alignment to be very purposeful. Christie was able to help me get back into alignment with my soul path. When she did those sessions for me, I felt a very visible change. I felt way more connected to who I am and who I want to be. I felt the Soul Alignment was very spot on and very illuminating about who I am. It helped me to gain more confidence in the things that I knew about myself (but I had been denying). To see this clearly and plainly in front of me was helpful. It helped me to trust myself better!"
— Holly Harris, Past Life Regression, Human Design and Astrology Specialist
"Christie helped me identify professional avenues that were natural fits for me and my personality. I would 100% recommend hiring Christie and allowing her to show you how truly life changing her intuitive sessions are. Now, I won't make professional decisions until I have a chance to consult with Christie. Hiring Christie equates to success!"
— Cort Twitty, Wealth Strategist, Corporate Emotional Intelligence Expert, Author, Candidate for 2022's Top 100 Innovators & Entrepreneurs
"So enjoy working with Christie. She is an expert and can direct the conversation quickly to the core of what needs to be discussed. She makes me think and she is always supportive and encouraging.
— Kimberly Hambrick, Business Consultant
"I've been working with Christie Turley for the past few months, getting my own business started. First of all, she always has a smile on her face. She has this amazing positive energy. She has a true sincerity in wanting people to succeed and she truly believes that we will succeed. And I have felt that she's been my biggest cheerleader through this entire process (and we started from scratch). Christie with her intuition, along with her experience, has been able to really give me good guidance, and helped me see where I have blocks. It is wonderful to know that Christie has my back. She believes I can succeed. She has the skills, the knowledge, and the intuition to help me succeed. And I would recommend that anybody who wants to start a business, shift their business, improve their business, to work with Christie."
- Kari Vest England, Coach, Healer & Intuitive
"Christie has a really unique and powerful background. She has a strategic business background and she's also very gifted in Intuitive Development, Spirituality, and Energetic Support. The way she combines these two worlds together is unlike anything I've actually ever experienced with any coach or mentor in my past. It's specific, it's thorough, it's extremely detailed, and it provides a roadmap. Her work just provides the ability for you to not only know what to do next, but where and how you can take your business and yourself to this next level in your mission.
So I really highly recommend working with Christie. She's a teacher that operates out of integrity, she deeply cares about your success and what you're here to create and offer the world. And she's also very devoted to her own transformation, which is a big deal for me because we all have to be on this path of developing ourselves (no matter how long we've been in business and how much work we've done).
If you're looking for a teacher who can blend these worlds together beautifully and provide a really strong solid container of high level support, come and check out Christie Turley's work. She's a fabulous Mentor, Teacher and Guide. And I'm just so blessed that she's been in my life and that I've had the opportunity to experience her work. "
- Vanessa Petronelli, Intuitive Guide & Spiritual Teacher
"Working with Christie gave me so much clarity in my business.  She was able to take a big, but very vague idea, and break it down into actionable steps for me to move forward.
I left each meeting feeling excited and empowered, when in the past I would just feel overwhelmed.  Not only did Christie provide the marketing savvy I needed, she also helped me identify the blocks that were holding me back in various areas of my life and business.  I could not recommend working with her more highly!
— Christine Volden, Founder & CEO , Collective Knowing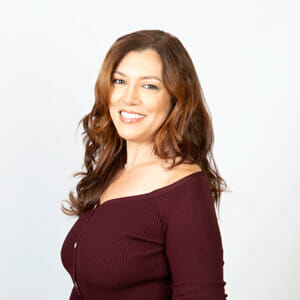 "Working with Christie Turley has probably been one of THE BEST business decision I have ever made! She's quick, she's smart, she's bright, she's intuitive, and she helps you tap into that as well. And probably one of my most favorite things about our business relationship is that, she is not overbearing, she lets you lead the way, but then also points out where you might be missing some things. She dots the I's, crosses the T's, has such a wealth of knowledge from her previous work experience in marketing and sales, and she knows exactly how to help you curate a message. I have only been working with Christie for a couple years now and since then, I have seen my business explode! And I am so grateful, I'm SO grateful. And you would be remiss not to have Christie in your life and your business.
- Karith Foster, Author, Speaker and Founder of Inversity™
"When I worked with Christie, she actually listened to what I needed and she was willing to get into the nuts and bolts, instead of giving me a to do list. She got right in there with me and my business. It made such a difference. It was a turning point for me. I have faith that there were good coaches out there. But when you work with Christie Turley, you have worked with the best. And she will give you what you need. Your life will change, your business will change. And you will be a better entrepreneur and business owner for working with Christie Turley."
- Marcia Ramsland, Author & Speaker
Speed Up Career Growth By
Slowing Down & Tuning In
I'm about to go against everything you've ever heard from any Guru out there in Expert Land...
I'm going to ask you to use your INTUITION when looking to grow your career or business in the future.
Because Someone Else's "Secret Sauce"
Isn't Necessarily What's Right For You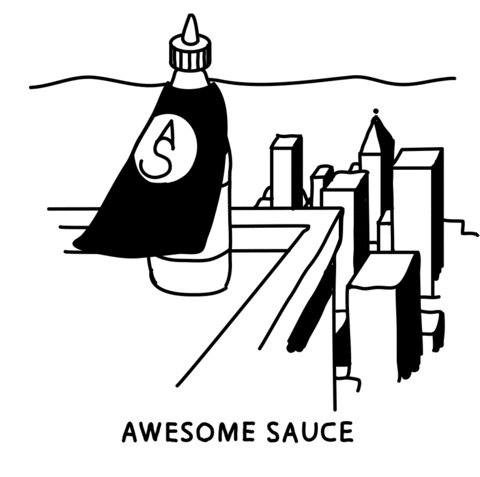 Your life and career must be aligned to your Soul Identity.
And you must find your OWN Secret Sauce that's aligned to you. That comes from slowing down and tuning in.
I'd love to show you where to find your own secret sauce and how to precisely extract it with my distillation process.
This question "WHO AM I?" has mystified humanity since the beginning of time.
Once you think you have it answered, you're wrong again because you are evolving so quickly. For example, something can happen tomorrow that shifts your perspective about your identity once again!
One thing is a CONSTANT, though, and that is who you are at SOUL Level.
It requires UN-learning who you think you are and uncovering who you actually are.
I developed a repeatable process when going through my own Rebirth.
It's called...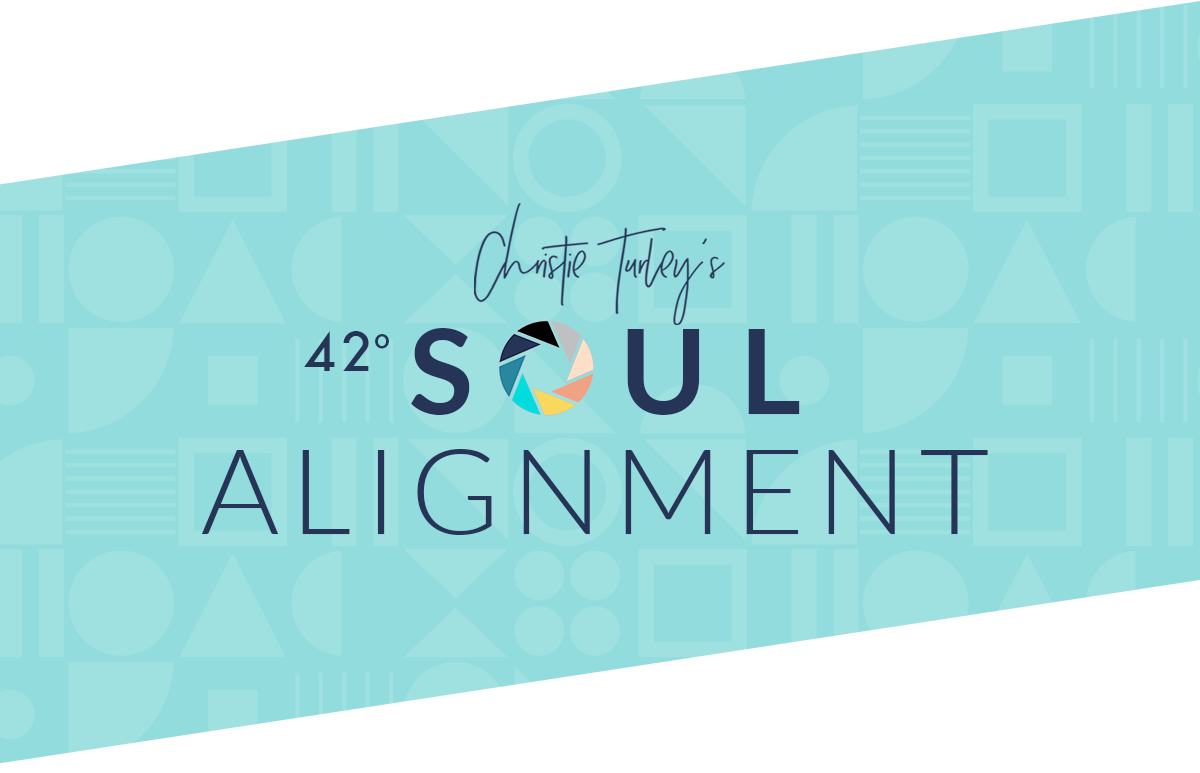 ---
Step 1. Remember
Learn who you are at soul level and understand it deeply. (Who are you?)
Step 2: Reinvent
Use this knowledge to transform your career by bringing original and pioneering ideas into being. (What am I here to do?)
Step 3: Realign
Step into your power and express your genius brilliantly. (How do I apply that knowledge to my life and career?)
The 42° Soul Alignment (One-on-One + Group Coaching) covers Step 1 of this unique process.
Frequently Asked Questions
Request a Clarity Call
Book a complimentary, no-obligation 30-minute consultation to discuss your goals and learn how Christie's services can help you unlock your full potential. Request a Call here.
Request a Clarity Call
Using my intuitive gifts and business acumen, I can identify what specific areas of life & business are causing blocks in flow and what specifically can be added, removed or changed in each area for increased abundance.
20 years. 9 businesses started, streamlined, bought &/or sold. 3 business partners. 1000's of entrepreneurs personally coached.
Christie Turley guides visionary leaders to live fully in their genius, so they can improve decision-making and deliver greater profits, influence and impact.
Earlier in her career, Christie helped two international start-ups achieve triple-digit growth, earning placements in the INC 500. During the next two decades, she launched hundreds of award-winning marketing campaigns for start-ups and Fortune 500 brands and helped to sell more than $3 Billion dollars of products and services.
These earlier experiences provided Christie with unique insights into why high performers experience burnout and failure: they ignore their subconscious mind's role in decision-making. She believes that conscious decision-making is the keystone to effective leadership, engaged teams and business innovation.
Christie Turley is the author of the book, The Intuition-Led Business, which offers a framework for unlocking the intuitive and subconscious minds, and she is founder of Conscious State University, an online learning platform that teaches leaders and teams how to make better decisions using science-backed methods. A dynamic speaker, she has shared the stage with many New York Times bestselling authors and is the host of The Higher Genius Podcast. She lives in the southwestern United States with her husband and their two daughters.
Connect with @ChristieTurley on YouTube, Instagram, LinkedIn and Facebook and on her website https://christieturley.com.
Christie has first-hand experience growing NINE of her own businesses, including:
A marketing & branding agency
A brick and mortar retail location & franchise
Three eCommerce companies
A digital scrapbooking company
A consumer packaged goods company
A membership & knowledge business
A clothing manufacturer and retailer
Christie has personally advised more than 2,000 businesses, including:
Authors & Speakers
Coaches & Consultants
Celebrities
Pre-revenue start-ups
Service-based businesses
Brick-and-mortar businesses
Spiritual & metaphysical businesses
Non-profits and social enterprises
Her Most Notable Client Results
Accelerating a start-up's growth from zero to $15 million in just 5 years
Taking another start-up from zero to $15 million in under a year, showcasing her ability to deliver rapid results
Propelling a company to a 3000% growth rate and a Top 75 ranking in the INC 500
Tripling traffic, multiplying leads by 6X, and boosting event sales by 33% for a knowledge business
Generating a 770% ROI on a campaign and a 315% increase in sales within 60 days, along with publicity on MTV, Disney, and Bravo for a costuming company
Increasing traffic by 400% and qualified leads by 500% within three months for a coaching company
Crafting a new brand story and marketing strategy that achieved a 30:1 Return on Investment, compared to the company's previous 6:1 control for a brick-and-mortar business
These outstanding results demonstrate Christie's expertise in developing innovative strategies and tailored solutions that drive significant business growth and long-lasting success.