How would it feel to…
Be aligned to your authentic self & higher purpose?

Feel fulfilled in ALL areas of your life & business?

Make more impact?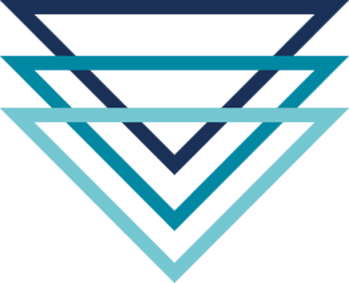 Align your business to your higher purpose & Future Self.
Reinvent yourself & your business.
Breakthrough your limits.
The Key is Alignment to Your Future Self
Alignment is precise, much like how a rainbow is formed...
After a storm, a rainbow only appears when you're in alignment with the sun and the rain at precisely 42°.
At 39°, the rainbow isn't visible.
At 51°, the rainbow fades quickly from view.
Only at 42° is it at its brightest and boldest.
The 42° alignment is also personal to the observer. No two observers will ever see the same rainbow—because two observers cannot occupy the same exact space.
Likewise, the 42° Soul Alignment is personal to you. That's why someone else's blueprint isn't going to help you to your destination.
Here's the difference...
Most of us are not in alignment with our souls because we don't know who we TRULY are, at the soul level.
When we don't know who we are, we are on the "Fated Path"— a default path.
When we align to our 42°, we course correct onto our "Destined Path"—the one aligned to our Future Self and Soul Mission.
Alignment is about living in integrity with who you are, your purpose and giving your truest gifts to make the world a better place. You feel fulfilled, whole, complete and in love with your life and business.
The process of alignment is constant. Just like your back accidentally gets out of alignment, we can also accidentally get out of alignment, too.  This is why we see Chiropractors for an adjustment. Likewise, once we get aligned to our personal 42°, we can stay that way by constantly correcting course.
What's Possible for You?
Increase your capacity to hold a bigger business & impact. We build up that strength with "Inner Work."
Have a high performance coach who can hold your big vision and share her creativity to help you realize it.
Architect the Blueprint for your big vision, including the who, what, where, when and how.
Enhance your attraction to your highest aligned clients.
Align you to your Future Self and purpose.
Understand your Human Design, your innate gifts and traits, and how you can best optimize your unique energy type.
Rewire your Subconscious mind for prosperity (prosperity in all of its forms) using a mix of tools from guided visualizations to mind-body healing.
Calibrate your message to the True "Soul" of your business.
Articulate your message in a way that others can understand quickly.
Confidence in your daily life.
New breakthroughs in prosperity, including income.
Scaling your free time.
A totally aligned and fulfilling business.
Clarity in your message, business model and offerings.
Completely owning your power.
Deeper connection to your intuition.
An irresistible personal brand.
Increased personal magnetism and charisma.
New intuitive downloads and inspired guidance.
Contributing to the world the way you're meant to and fulfilling what you came here to do.
20 years. 9 businesses started, streamlined, bought &/or sold. 3 business partners. 1000's of entrepreneurs personally coached.
I speak from first-hand experience of growing NINE of my own businesses, including:
A marketing & branding agency
A brick and mortar retail location & franchise
Three eCommerce companies
A digital scrapbooking company
A consumer packaged goods company
A membership & knowledge business
A clothing manufacturer and retailer
I have personally advised more than 1,700 businesses and counting, including:
Authors
Speakers
Coaches
Consultants
Entrepreneurs
Celebrities
Pre-revenue start-ups
Service-based businesses
Brick-and-mortar businesses
Spiritual & metaphysical businesses
Non-profits and social enterprises
My Most Notable Client Results
Helped grow a Start-up from zero to $15million in 5 years.
Helped grow another Start-up from zero to $15million in under a year (<-- not a typo).
Helped grow a company by 3000% and achieve a Top 75 ranking in the INC 500.
Grew traffic by 3X, leads by 6X and event sales by 33% for a knowledge business.
Achieved 770% ROI on campaign and a 315% increase in sales within 60 days and publicity on MTV, Disney and Bravo for a costuming company.
Increased traffic by 400% and qualified leads by 500% within 3 months for a coaching company.
Developed a new brand story and marketing strategy to create a 30:1 Return on Investment— compared to the company's previous 6:1 control for a brick-and-mortar business.
FUTURE PERFECT Private Coaching May Be Right For You, IF:
You're passionate about making a difference and creating a large impact with your work.
You'd like to have someone in your corner who can hold your big vision.
You desire a public image that matches who you are and what you came here to do.
You know that your big leap isn't going to happen through hiring a marketing firm or buying a course.
You know that even Gold Medalists need coaches to win the Olympics. You have an open mind and willingness to be coached.
You'd like to remove fears and self-sabotage that come as you succeed on a larger scale.
You're ready to invest in yourself and your business.
Business Mentor Christie Turley sparks reinvention in authors, speakers and coaches, so they can align their businesses to their future selves, breakthrough their money ceilings and manifest abundance in all eight areas of life. Her superpower is uncovering hidden leverage points that lead to exponential profits and impact— like one client who grew from zero to $15 million in under a year.
She launched her career in marketing and communication while juggling college classes. By age 24, she had grown two businesses by more than $30 Million total, worked with many Fortune 500 brands, and started her own branding & marketing agency. Since then, she's started nine businesses and has loved working with transformational authors, speakers and coaches during the past 20 years.
To help entrepreneurs awaken their prosperity, she mentors business owners and shares her Intuitive Gifts and her knowledge as a Money Strategist, Certified Hypnotherapist, NLP Master Practitioner and Certified Strategic Life Coach. She is author of the book, The Intuition-Led Business, a podcast host, and has shared the stage with many New York Times bestselling authors. She lives in the USA with her husband and their two beautiful children.