A positive "mindset" will only get you so far...because you cannot merely think yourself into new ways of operating. I help you rewire your brain and get to your next level.
---
Beliefs > Actions > Results
Let's say you have a problem: you feel so stressed out. This "stress" problem is the one you try to fix by sleeping more, avoiding what's stressing you, blaming the cause of the stress, trying to fix the stressing situation and more…
So what kind of problem is this?  It's a Safe Problem. A distraction! Safe Problems are distractions because they keep you busy trying to fix them, instead of getting to the real problem. The real problem is the Quality Problem—  and that's the one you have to dig deeper to find.
Dig Deeper to Uncover the Real Issue
Ok, Christie, I'd like to dig deeper to find the Quality Problem.  The Quality Problem is usually something subconscious. 
Sub means "beneath" and conscious means "awareness," so it's literally beneath your awareness. If you knew what it was, you'd be aware of it — you'd be awake to it. Instead, you're asleep to it.
All subconscious beliefs underpin our actions.  If you don't know why you keep doing the same things over and over again, even though you want to change your actions— look at your subconscious beliefs. Once you're aware of the belief, you must transform the subconscious belief to a new, more helpful belief.
In other words, if you want new actions that bring new results, you must upgrade your subconscious beliefs. 
Your brain can be rewired. Your brain is capable of creating new neural pathways: new beliefs that create new habits. Once the new belief is engrained, this becomes a new pathway in your brain. And then your desire to do new actions will naturally occur — like a new reflex.
To reprogram your subconscious beliefs, we must speak in a language that the subconscious mind can understand.  This is the language of symbols, metaphors and dreams. We must also use a different wavelength — and get your brain into its most ideal reprogramming state — the brain waves of Alpha or Theta. This is the approach behind my work with "Subconscious Mind Reprogramming" I use science-based modalities like Cognitive Behavioral Therapy (CBT), Hyponotherapy (CH) and Neurolinguistic Programming (NLP).
Types of Sessions
During our Subconscious Mind Reprogramming sessions together, I will help you identify and clear subconscious beliefs, unconscious patterns and energetic blocks that are causing less-than-ideal circumstances in your life, relationships and career. Then we will program new subconscious beliefs, which will help you achieve new results.
Based upon your needs, choose a package below:
One Session
1 or 2 Hours
$400
for 1 Hour or $750=2 Hours
The New YOU Resolution
Rewire Your Brain to Help Achieve New Goals
$2k
4 Weeks Coaching Container
Three One-Hour Sessions on Zoom 
Custom Audio of Subliminal Programming
4 Weeks of Voice Access Monday-Thursday (following the first session)
---
Here's what I bring to the table:
Christie Turley stands out from other business and leadership coaches due to her unique combination of skills, experience, and coaching approach, including:
Comprehensive expertise: Christie brings over 20 years of experience in business growth and personal development, having worked with Fortune 500 companies, startups, and small businesses across various industries. She is a bestselling author, speaker, and founder of several successful companies, which speaks to her depth of knowledge and real-world experience.
Holistic methodologies: Christie's coaching approach integrates a wide range of techniques, such as Neurolinguistic Programming (NLP), Hypnotherapy, and Cognitive Behavioral Therapy (CBT), to help clients address both professional and personal challenges. This holistic approach ensures that clients experience transformative shifts in all aspects of their lives.
Intuitive guidance: Christie leverages her strong intuition to provide clients with insights and clarity about the best course of action for their business and personal lives. This intuitive guidance helps clients uncover blind spots, make better decisions, and gain a competitive edge.
Expertise in mindset and energy alignment: Christie Turley has a deep understanding of the crucial role mindset and energy play in achieving business success. She guides her clients in aligning their thoughts, emotions, and energy with their goals, creating a powerful foundation for sustainable growth and achievement.
Proven track record: Christie has a demonstrated history of helping her clients achieve remarkable results, including dramatic increases in revenue, improved team collaboration, and the creation of thriving company cultures. This proven track record showcases the power and value of her coaching services.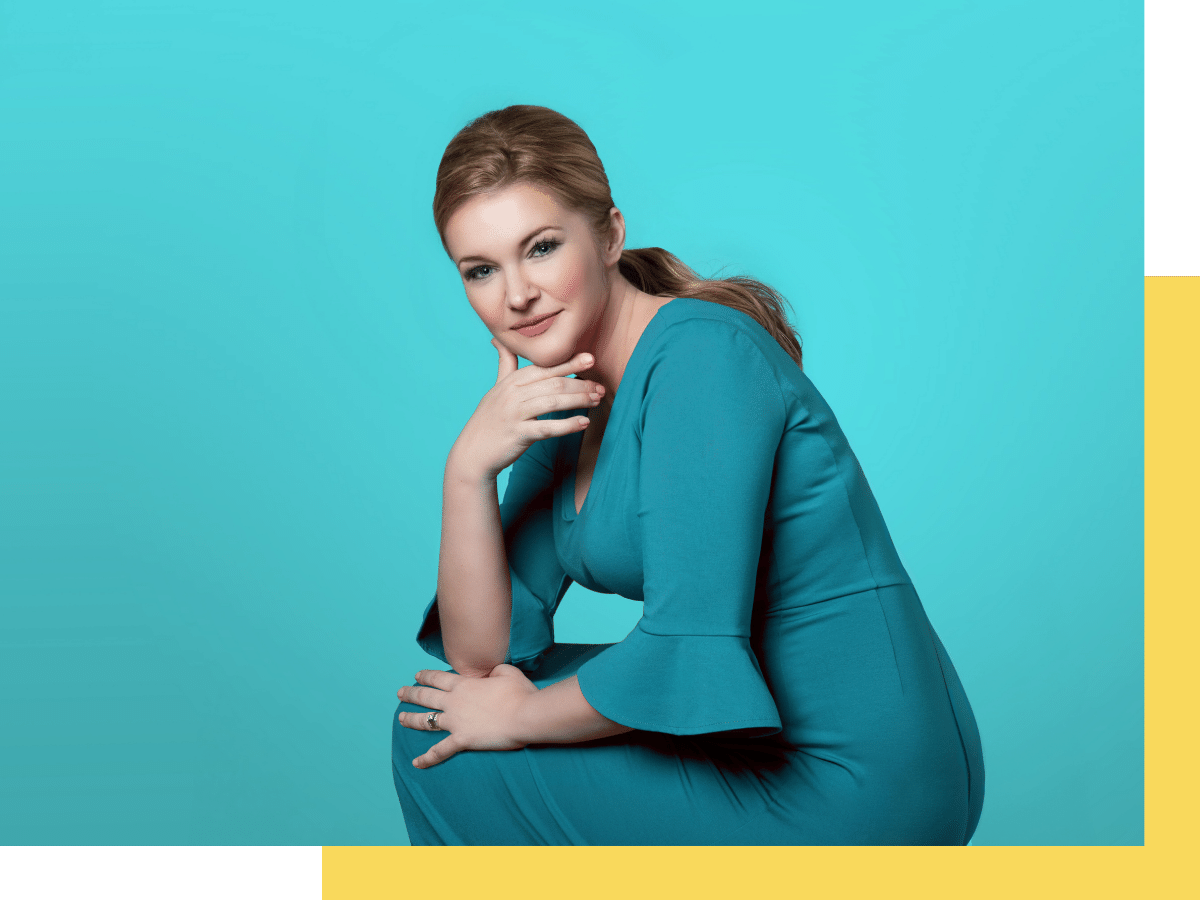 "Working with Christie gave me so much clarity in my business. She was able to take a big idea, and break it down into actionable steps for me to move forward. I left each meeting feeling excited and empowered, not overwhelmed. Not only did Christie provide the marketing savvy I needed, she also helped me identify the blocks that were holding me back in my life and business. I highly recommend her!"
"If you're looking for a coach and teacher who can blend the business and spiritual worlds together beautifully and provide a really strong solid container of high level support, come and check out Christie Turley's work. She's a fabulous Mentor, Teacher and Guide. And I'm just so blessed that she's been in my life and that I've had the opportunity to experience her work."
"Christie, you're a brilliant, beautiful, generous soul and I so appreciate how you share your gifts! I thoroughly enjoyed our Soul Alignment and Business Alignment sessions and have learned so much about myself! I am hopeful, excited, and awaiting what I know is inevitable... steady ground, a clear direction, and more energy to start sprinting toward my next level!"
"Working with Christie has been one of THE BEST business decision I have ever made! She's quick, she's smart, she's bright, she's intuitive, and she helps you tap into that as well. She also has such a wealth of knowledge from her previous work experience in marketing. I have been working with Christie for a couple years and I have seen my business explode!"
"I've worked with many coaches and I've never had a coach that was SO intuitive and able to tap into different energies about myself and the business. She's got this ease of combining suggestions, ideas, goals. I was just blown away by the changes in my business within weeks! She's easy to talk to as well. I highly recommend her. Hire her!""
"I've been working with Christie for the past few months, getting my business started. I have felt that she's been my biggest cheerleader through this entire process. Christie with her intuition, along with her experience, really gives me good guidance, and helped me see where I have blocks. She has the skills, the knowledge, and the intuition to help me succeed."
"The clarity I've experienced and the amount I've been able to accomplish in just one year of working with Christie and her genius has blown me away! There are many voices in the business and marketing world that promise to provide tools to grow and simplify your business. If you're looking for efficiency, integrity and understanding, working with Christie is the only way to go."
"I found the Soul Alignment to be very purposeful. Christie was able to help me get back into alignment with my soul path. When she did those sessions for me, I felt a very visible change. I got back my motivation and my purpose. I felt way more connected to who I am and who I want to be. That was a really big deal for me! I felt the Soul Alignment was very spot on and very illuminating about who I am."
"Christie helped me identify professional avenues that were natural fits for me and my personality. I would 100% recommend hiring Christie and allowing her to show you how truly life changing her intuitive sessions are. Now, I won't make professional decisions until I have a chance to consult with Christie. Hiring Christie equates to success!"
Christie Turley guides entrepreneurs and executives to uncover their hidden genius zones and intuitive superpowers, so they can express their truest selves and find lasting fulfillment.
Earlier in her career, she grew two international start-ups by more than $30 Million total, earning a placement in the INC 500. During the next two decades, she launched hundreds of award-winning marketing campaigns for start-ups to Fortune 500 brands, while she and her husband started several successful businesses.
These earlier experiences provided Christie with unique insights into why high performers can experience burnout: they downplay or ignore intuition.  She believes that intuitive intelligence is the key to innovating sustainable solutions that will change the world. Her book The Intuition-Led Business provides an easy-to-understand process for strengthening intuition and her online learning community, Conscious State University, helps others unleash their true authentic selves.
As a dynamic speaker, Christie Turley blends various scientific, therapeutic and intuitive modalities into her teachings. She has shared the stage with many New York Times bestselling authors and is the host of The Higher Genius Podcast. She lives in the southwestern United States with her husband and their two daughters.
Connect with @ChristieTurley on YouTube, Instagram, LinkedIn and Facebook and on her website https://christieturley.com.
Christie has first-hand experience growing NINE of her own businesses, including:
A marketing & branding agency
A brick and mortar retail location & franchise
Three eCommerce companies
A digital scrapbooking company
A consumer packaged goods company
A membership & knowledge business
A clothing manufacturer and retailer
Christie has personally advised more than 2,000 businesses, including:
Authors & Speakers
Coaches & Consultants
Celebrities
Pre-revenue start-ups
Service-based businesses
Brick-and-mortar businesses
Spiritual & metaphysical businesses
Non-profits and social enterprises
Her Most Notable Client Results
Accelerating a start-up's growth from zero to $15 million in just 5 years
Taking another start-up from zero to $15 million in under a year, showcasing her ability to deliver rapid results
Propelling a company to a 3000% growth rate and a Top 75 ranking in the INC 500
Tripling traffic, multiplying leads by 6X, and boosting event sales by 33% for a knowledge business
Generating a 770% ROI on a campaign and a 315% increase in sales within 60 days, along with publicity on MTV, Disney, and Bravo for a costuming company
Increasing traffic by 400% and qualified leads by 500% within three months for a coaching company
Crafting a new brand story and marketing strategy that achieved a 30:1 Return on Investment, compared to the company's previous 6:1 control for a brick-and-mortar business
These outstanding results demonstrate Christie's expertise in developing innovative strategies and tailored solutions that drive significant business growth and long-lasting success.