Looking for a Breakthrough?
You're one idea away from a million dollars.
I've transformed thousands of businesses and sold over a billion dollars in products and services. I've created a marketing agency (Thrive Marketing), a product I adore (Epic Matcha), navigated being a mother and wife (while working alongside my husband!)—and now, I'm ready to take all my experience and help conscious enterprises and entrepreneurs get to the next level.
My superpower is my ability to identify the small tweaks that will lead to a business breakthrough.
Through my clear laser-focus and ability to innovate and optimize, I can hone in on the 1% change that will boost the other 99% of your business. I help you find the one change that will elevate your business exponentially—giving you BIG results!
I believe that...

When you're not thriving yet, you have to uncover why.

When people aren't buying, it's time to look within.

When something's not working, don't force it.

And then… Comes the breakthrough.
It's time to let go of the things that are no longer working for you, and to replace them with new and better ones.
Welcome change and all the new things that will replace the old! Sometimes, we fear change. Just remember that these changes are upgrades—and will benefit you both now and in the future.
Doing things in a new way will not come without challenges. But when you overcome the obstacles, you find your genuine happiness. The only way is forward. Embrace it and accept all the things that come with upleveling your business and your life.
And a word of caution: if you're feeling called to change, that means you need to listen and take action. Don't try to ignore it or defy the reminders that you need to make a change.  Because when we ignore the call to change, it can manifest tougher challenges, greater obstacles, and seemingly insurmountable struggles (Believe me, I've been through this myself and have experienced this first-hand!).
Instead, follow what your gut is telling you - and embrace that it's your time for change. Go with the flow. You are heading in a new direction. You may not know which direction it will be yet (we will find it together), but you definitely won't find it if you just sit around!
Small and simple things can bring about huge breakthroughs
Together, we'll find the small hinge that opens the big door. The one small step that will lead you towards your next big thing. Just like inventions that have gone on to be insanely popular.


Like the bicycle. Throughout the 1800's, small tweaks made the bicycle more and more popular—and eventually, accessible to everyone. Or with Play-Doh. It was originally a goo used to remove soot off wallpaper, but once gas and electric heating came, it looked like the product was no longer needed. Until the inventor's sister-in-law told him to add some color to it, offer it to kids and call it Play-Doh.

It's the little tweaks, the outside-the-box ideas, the simple but innovative changes, that I specialize in. New products to uplevel your business. New ways to market. New ways to find fulfillment in your work and share that with the world.
Breakthrough Intensive: A Deep Dive Into Your Business.
This is a deep dive into your business' true purpose and gifts—and how to best articulate that in the world. I help you to truly innovate (move away from imitation), find new ways to market, discover new revenue streams, tap into new audiences, and gain market share.  This will create a ripple effect that impacts your clients and customers in the highest possible way—all because your business is properly expressing and articulating the RIGHT things and aligned with the core values you're here to give to the world. Finally, you'll stand out in our noisy world and give what ONLY YOU can give.  
This is for you if:
You have many ideas, but aren't sure what to focus on.

You're not sure how to stand out in a sea of competitors.

You feel like you take a lot of action, but you're not sure if you're the doing right things or if it's even working.

You feel stuck.  

You want more business, but you're not sure what to focus on to make it happen.



I intuitively know where to go in a business, in order to create major breakthroughs. I help you to:
Determine your most important priorities so you can focus on your fastest paths to cash.

Zero in on ways to increase productivity (ROI) of your marketing efforts.

Strategize on how to market in an increasingly competitive environment.

Assist you with developing a crystal clear vision and well-defined strategy and direction for your marketing.

Find out what it will take for you to achieve a Return on Investment (ROI) on your marketing spend as you scale.

Identify potential obstacles and transform them into opportunities.

Advise you on your options and help you make sound marketing decisions.
In short, I will be helping you to reach for goals that are both bold and exciting - and most importantly, achievable - with some focused intention, a little luck and clear action.
Discover the hidden sides that are sabotaging the growth of your business.
As a growth strategist and business innovator, I will use my eyes, special tools, knowledge, and expertise to forensically examine your business—and uncover what may have been hidden from view. I'll help you uncover your best next steps for maximum growth.
In the past or present, you may have been looking at your marketing in segments instead of as a whole.  This is similar to when you look at a pyramid, you can only see 2 full sides at the most. And yet, there's always at least two sides that are hidden from view!
If you're not looking at your marketing as a whole, the pieces can appear to be something they are not.
And that means you could spend money and time trying to fix something that isn't broken…
Or worse, it could mean you're not aware of an issue and suffer a consequence that could have been avoided…
Within the the framework of Triple Traction, each of the sides of the pyramid represent dimensions of the business which we'll be examining in the Triple Traction Breakthrough Intensive. In our work together, we'll hone in on the two or more sides of the business that need re-invention:
Person

(that's you, as the CEO)

Products

(your money makers and their positioning in the marketplace)

Promotion

(your marketing and promotion strategies)

Publishing

(your website and the content on it, as well as leveraging content on others' websites)
Seeing the Sides in Perspective
Here's the interesting fact about pyramids… When you can achieve the appropriate Perspective or Point of View from above, you can see all 4 exterior sides at the same time.  This is the Capstone of the pyramid—to truly be able to see your business from a top-down perspective and in alignment from the inside out.
All 4 of these sides of a pyramid rest on a foundation: the infrastructure of your business. This foundation is technically the 5th side of the pyramid, the People & Processes, which can never be seen from the outside or above, unless we knock on the door and speak to everyone inside and discuss it. We will not be covering this as part of the Breakthrough Intensive, but rather it can be discovered through a separate program, the Scaling Intensive.
The Small & Simple Things.
Making this small investment in time, money and energy can have tremendous benefits.
Remember, small and simple things can bring about huge breakthroughs.
Here's how a modest increase in conversion rate—say 50%—can have an enormous effect on a company's profit—a 500% increase.
To get a higher conversion rate, you must pull one or many levers in a business and this is what the Breakthrough Intensive addresses.
I feel like this is yours to do. View me as the paint on the canvas and the putty in your hands. I'm a great teacher and I'm an okay marketer. You're a brilliant marketer! You have a lot of heart and soul.... you have grace and elegance as well as the knowledge of business and systems to make it all work….You see a bunch of stuff that I don't see. Whatever you want to do, I'll do. Just tell me what to do!

— Mastin Kipp, best-selling author of Claim Your Power and transformational business leader
In our work together, we'll focus on the two
or more sides of the business that need re-invention:
Person
---
From working with 1000s of businesses over the years, I've come to know one often unseen truth. If the entrepreneur or the CEO isn't personally aligned with the business, things stop working. And if the leader doesn't start listening, things will only get worse.
I have gone through this process myself and trust me, you don't want to wait until the things that are no longer aligned start crumbling around you. I've teamed up with mentor, Carollyne Corner, who is a psychic medium and soul alignment specialist with a strong background in business working with multi-million dollar companies.
In this process, you'll receive:
Insights from Carollyne, gathered with your permission, on your energy and the energy of your business.

Clear direction on what is in and out of alignment.

An actionable plan created from Carollyne's insights and fine-tuned by me, that combined with the other areas will guide the Breakthrough Intensive.

Guidance on your business that's true to your heart, mind and soul.

A Personal Dossier with the findings and a personal call with Carollyne and me to go through your results.
This process with Carollyne gives us insights into the quickest possible way for you to innovate - to find out what is in and out of alignment and what can be causing (or will cause you) pain in your business and as it relates to you personally.
If you want to explore this part of the work further, you will have the opportunity to continue working with her on your personal journey, beyond the Triple Traction Breakthrough Intensive.
Products
---
When you can identify product opportunities—whether by creating new products or making changes to existing products to meet demand—you have one of the most sought after super-powers in business.
Through our Product Demand Analysis, we'll be able to identify either what might be missing from your current products or identify what additional products you might create (this is essential for helping you know what products people will and will not buy). We'll find out what product your market will buy.
Before working with Christie. I was quite frankly a shit show. I didn't know who my customer was. I didn't know what they wanted. I didn't ask enough questions. Working with Christie has been amazing. I have so much clarity on my business. Without Christie, I wouldn't have the focus or clarity. I'm able to produce high quality content that's created for a purpose and I'm able to plug it all together in a system that helps me scale my business and scale my impact. This is the most important thing for me. She makes a massive difference provides massive clarity and helps everybody win.

— George Bryant, CEO of Civilized Caveman and keynote speaker
Promotion
---
Together, we'll determine if the right activities and processes are happening—and what can be done to further improve. We'll uncover ways you can expand your footprint and improve your Marketing Return on Investment (MROI).
The Goals are to identify:
Where there are wasted energies of investment and energy and identify the changes needed that will lead to a greater Return on Investment (ROI).

Ways to improve the performance of your marketing channels and advertising accounts.

Review current marketing activities, including: SEO/organic traffic, referral strategy, offline strategies like direct mail or print advertising. What can be done to improve upon them, as well as a marketing plan for the future.

Uncover ways you can expand your footprint and improve your Marketing Return on Investment (MROI).

Review content strategy, review existing content assets (content audit of blogs, emails, etc.) and identify gaps in the content strategy. We'll review your branding, messaging and statement of value on your website, email sequences and marketing materials – and help you find the right positioning statements.

You'll also receive ideas for Acquisition, Activation and Monetization email campaign strategies and how to improve your current email campaigns.
I know Christie through being a member of Jeff Walker's Plat Plus group and she does some pretty awesome stuff in the digital marketing world. Her team supported SAGE last year and helping us get the word out about the awesomeness of Bari. She does great work!!

— Blue Melnick, SAGE Event Management, producer of events for transformational leaders like Jeff Walker, Ryan Levesque, Stu McLaren, Ali Brown and Lisa Sasevich
Publishing
---
Providing a quality user experience is key to the success of any business, and for many potential clients and customers, the first experience of your company is through your website. However, a typical website has usability problems which can confuse, frustrate and deter potential clients and customers.
Our Goal: Identify and improve website pages to generate qualified visitors, leads and customers.
What We Examine: Page content and messaging, design and eye-path, lead generation, search engine optimization, social media, conversion issues and opportunities (optimize your website conversion rates for list building & sales), site gaps (in its vertical or among your competitors to see growth opportunities) and red flag warnings.
What We Integrate: Leveraging other people's websites through guest blogging, podcasting, publicity and Amazon Kindle. Maybe you're already on fully connected and publishing is your strong suit—that's great! Even then, if this a chosen area of focus for the Breakthrough Intensive, we can help you expand and find new ways to innovate your publishing efforts.
Many thanks for your company's work on our website design and usability. You brought together knowledge of consumer psychology, marketing and web functionality. The customer service gets an "A+" from me, in spite of our constant requests and relentless demands. We love your company's ability to take care of us well after the big site launch. Great insights for all the fine tuning and marketing strategies including PPC, SEO, website changes. The best news of all is that we are already seeing positive and exciting changes in our site's hits, leads, conversions and sales. Thanks again! Your whole team gets kudos and we're happy to refer others!

— Eric Jensen, CEO of Jensen Learning, an Education Publishing Company
What You Receive
One of my superpowers is to transform information into an action plan—and then give you crystal clear direction.
After our first discovery call, you'll fill out a short questionnaire and send your business logins.  Once I receive your completed questionnaire, I go to work. Using analysis, data, and intuition, I can assimilate a lot of information and draw conclusions.  This process takes three weeks.
hen, we come together to meet in our first of four Breakthrough Sessions. You'll receive your Breakthrough Intensive Dossier, which is a large packet of invaluable information, all nicely laid out and easy to read. You'll get a summary of all of the research and the current state of affairs. Also, expect to receive a huge list of specific recommendations (not general ideas) that are also actionable to help you implement the findings of the Breakthrough Intensive. Psst: You can hand this to your team to implement the recommendations or hire Christie's firm, Thrive Marketing, to implement them for you. Following the Breakthrough Intensive, we can schedule three additional Breakthrough Sessions to help guide the implementation.  
I trust your intuition and I know it's always working in the background. Thanks for taking the time to break down that which you can do to help me. I also admire your ability to quickly assimilate A LOT of information (intellectually and intuitively) and be able to come to a quick conclusion.

— Melinda Cohan, CEO of Coaches Console, a software company for coaches
Investment Options
Virtual: All four Breakthrough Sessions are done virtually in-person via Zoom for an investment of $15,000.

In-Person: Alternatively, we can schedule the initial Breakthrough Session and one of the three follow-up Breakthrough Sessions as in-person events. If I come to you, the additional investment is $3,000 plus travel and entertainment.  If you come to me in the beautiful Rocky Mountains, the additional investment is $3,000.
Who Is Doing Your Breakthrough Intensive?
Growth strategist Christie Turley has sparked innovation in a wide variety of multimillion-dollar companies around the world. From supporting international campaigns to catering to conscious enterprises, her clients all seek the same thing: a breakthrough. And Christie delivers. Her results-driven approach allows her to identify changes that lead to massive results, like one client who grew from zero to $15 million in under a year.

She started her digital marketing career over two decades ago and launched her company, Thrive Marketing, when she was 24 at the birth of the internet. Since then, she's transformed thousands of businesses and sold $1 billion dollars in products and services. A sought-after expert, speaker and consultant, Christie has been asked to sit on the boards of multimillion-dollar companies as well as speak at business conferences, private mastermind events and digital conferences across the globe.
19 years. 8 businesses started. 5 business partners. 1000s of businesses coached.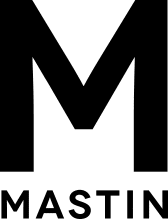 Led a marketing team at a startup

(straight out of college) and helped them grow by 3,000% – from $100,000+ to $15MM in 5 years.

Moved on to work as VP of marketing at a $200MM company.

However, I realized my work/life balance was off—and I needed a change.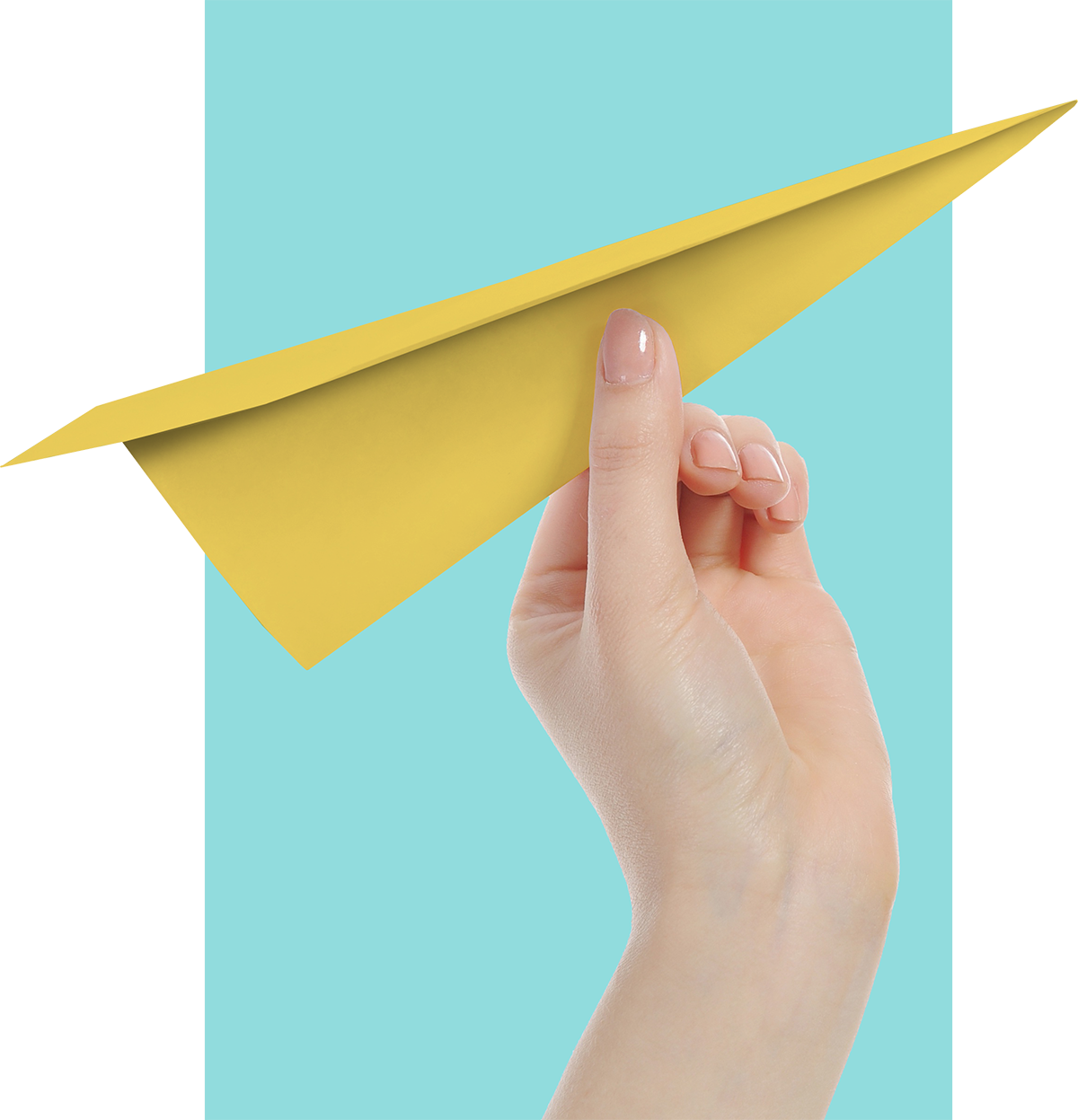 Going off on my own.

I took a leap of faith and left my corporate job behind, with 3 new clients.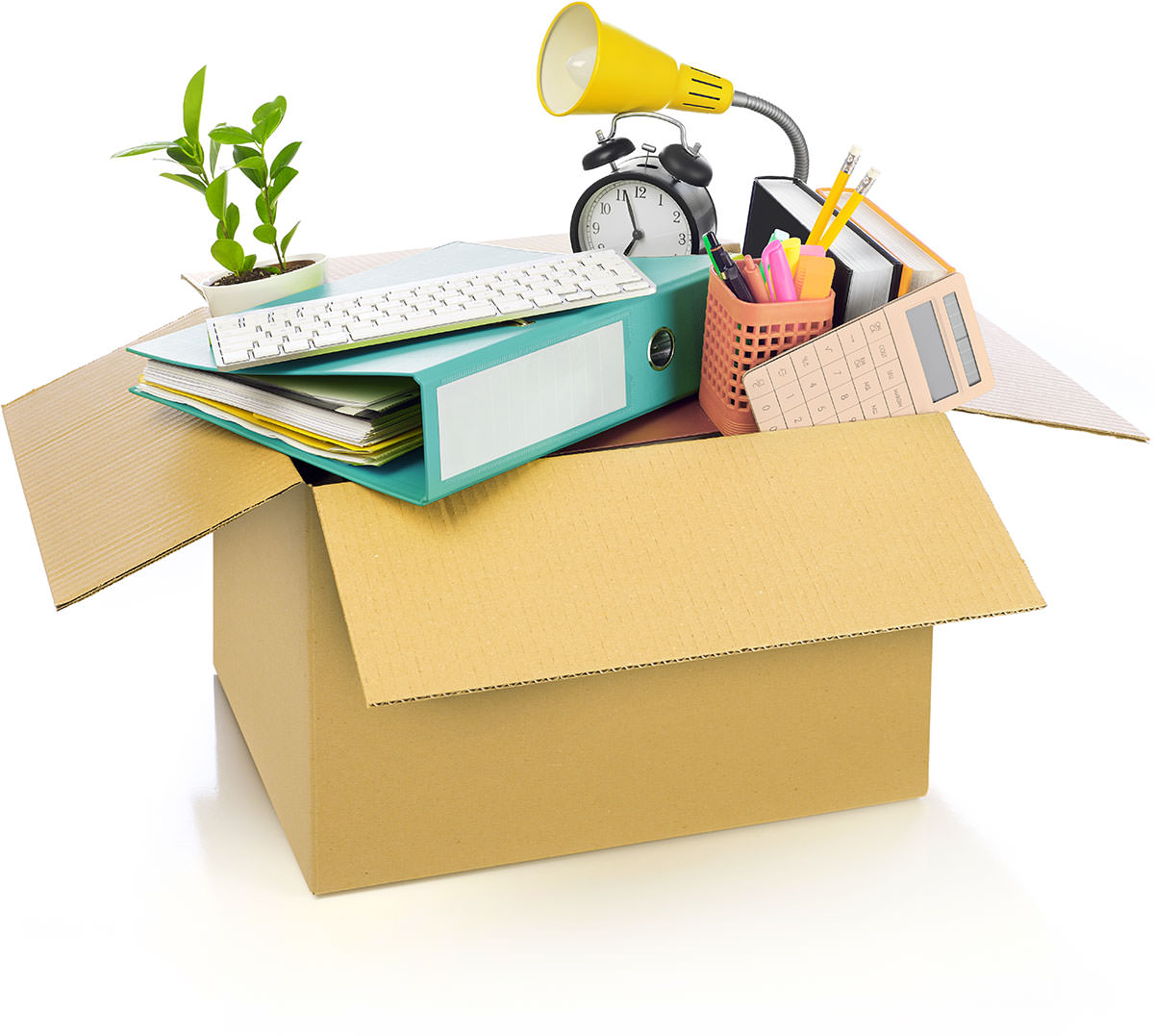 Launch of Thrive Marketing.

My marketing agency (which is still thriving!) works with established, reputable and conscious enterprises & entrepreneurs around the globe, with revenues from 7- to 9-figures. We help them create clever approaches to their marketing, and generate attention-getting ideas for more profits.

Team Work Makes the Dream Work.

Early on, I asked my husband to work with me at Thrive. He'd just sold his business—and we've been working together ever since. We've been married for 16 years, but since we're together pretty much 24/7, we joke that it's really been like 45.

Launch of Epic Matcha.

This is my heart and soul business, combining my love for green tea and the digital marketplace. It's a #1 seller on Amazon—and Shark Tank approached us (not the other way around!)

Contribution.

A life-changing visit to Haiti fueled my drive to make more money so I can not only help my family, but give more beyond that. My husband and I were able to donate enough money to build homes for 16 people. And we've integrated charity & giving into all of our businesses.
Moving Forward

I'm at a point in my life where I've had a long career—I've worked with small businesses up to 7 billion dollar companies, from worldwide to local city campaigns, spanning all types of industries.
I'm a multi-passionate innovator and leader—and along with my work at Thrive Marketing, with Epic Matcha, and helping multimillion dollar companies with innovation, I'm also interested in a new focus. Helping:
The conscious enterprise. The visionary. The social entrepreneur.
I've shifted my focus to working on holistic marketing for conscious enterprises and entrepreneurs - to help companies that want to make a difference in the world -- to impact their customers in the highest possible way because the business is properly expressing and articulating the RIGHT things. This renewed purpose fulfills me on the soul level because I'm empowering conscious companies to create an even bigger ripple effect with the help of breakthroughs and innovations to their businesses.
I've transformed thousands of businesses and sold over a billion dollars in products and services. I've created a marketing agency (Thrive Marketing), a product I adore (Epic Matcha), navigated being a mother and wife (while working alongside my husband!)—and now, I'm ready to take all my experience and help conscious enterprises and people get to the next level.
My superpower is my ability to identify the small tweaks that will lead to a business breakthrough.
19 years. 8 businesses started. 5 business partners. 1000s of businesses coached.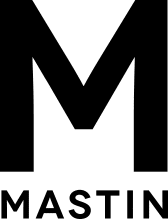 I don't just spout theories; I know what works (and what doesn't). And I've managed to strike a balance between business & home – work & play.
She encouraged me to step outside of my comfort zone to try some outside of the box approaches to my marketing strategies. Her strategy-first-tactics-second approach was exactly what I needed as I was building and growing my business.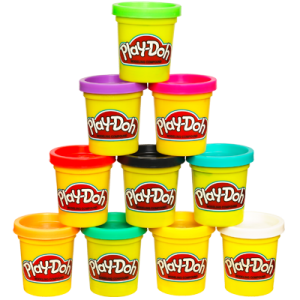 I've spent the last 18 years helping businesses (and myself) uplevel. I'm married to Jared, my best friend, soul mate and business partner. And I'm a mother to two miracle babies (I'll tell you why they're miracle babies in a moment). I've figured out how to enjoy my family and personal life in beautiful Phoenix, Arizona and still grow a business – to six figures in my first year, to triple that figure in my third year, and it's now well into the 7 figures.
Career and family is NOT an either/or decision.
I balance both. And I know YOU can balance both too.
My husband and I struggled with infertility for 7 years … and I watched my parents divorce after 30 years of marriage. These difficult events have given me an unmatched appreciation for both my family and the attention personal relationships need to thrive. I believe it to be true that, "No other success can compensate for failure in the home" (J. E. McCullough). There is NOTHING more important to me than my loved ones. 
I help creative entrepreneurs to triple their business income and impact, without sacrificing their relationships & lifestyle through:
Online courses with laser-focused coaching, a supportive community and accountability
Consulting (Done-WITH-You)
Marketing & Creative Services (Done-for-You)
VIP Strategy Days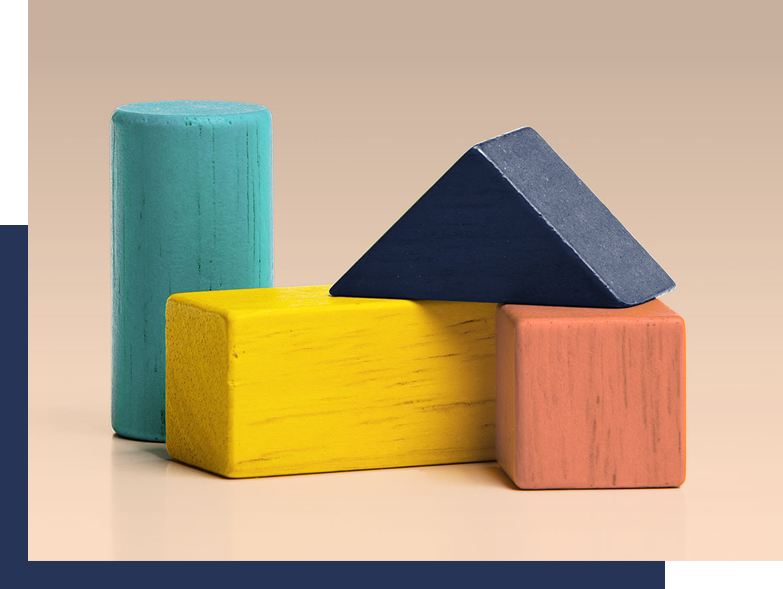 It's been an epic journey – and this is my next chapter.
I've seen inside 1000s of businesses and I've also started, bought and streamlined 8 of my own businesses and successfully sold them or set them up to produce sustainable and predictable results. These businesses include:
A consulting business
Multiple services businesses
Two physical product ecommerce businesses
A Thought Leader & Coaching training company
A digital products ecommerce business (digital designs)
A media/blogging and digital publishing
A franchise business (brick and mortar retail)
Through those years, my husband and I have had 3 different business partners - one good, one bad, one ugly - and we've bought and sold (succeeded and failed at) other ventures, too.