If you're short of breath from fixing so many problems and helping other people, I've got news for you, you haven't put on your mask first. There's a reason the flight attendants give this crucial piece of advice before liftoff. At 35,000 feet the air is much thinner, so the seconds it takes to put your mask on first could mean the difference between life and death.
The Symptoms of "Leadership Hypoxia"
What's so interesting about applying this metaphor to leaders and organizations is that the subjective physical symptoms of oxygen deprivation, or Hypoxia, are so similar to the "out of breath" Leadership Hypoxia that is caused from self-sacrificing, appeasing behaviors.
| | |
| --- | --- |
| Hypoxia | Leadership Hypoxia |
| Blurred / Tunnel Vision | Inability to see outside-the box or inability to see solutions hiding in plain sight |
| Headache | Feeling the pressure, tension building up |
| Numbness | Not expressing consideration and empathy for the situation or the people |
| Belligerence | Anger, frustration, impatience, bitterness, jealousy, envy |
| Disorientation | Lack of solid direction, confusion, lack of decisiveness, lack of creativity |
| Air Hunger | Desperately needing a break or vacation, wanting to escape the situation |
| Dizziness | Going around in circles with decisions, avoiding a straight answer, inability to think straight. |
| Apprehension | Apprehension, anxiety, fear of the future, fight or flight response |
| Euphoria | Feelings of elation when helping others and then immediate resentment from over-giving (a common trap for those who grew up in a culture of self-sacrifice). |
| Fatigue | Feeling "burned-out" in your professional or personal life |
| Nausea | Feelings of disgust, rejecting something, fear of something about to happen |
Recovering from Leadership Hypoxia
We cannot help others if we're not breathing ourselves! If we wish to add value to the lives of the people around us, then the prevention and the cure to Leadership Hypoxia is giving yourself time— before giving to others. Before connecting with others, connect with yourself first.
An individual with actual hypoxia symptoms can recover to 100% normal within seconds of putting on the oxygen mask. When it comes to Leadership Hypoxia, it can take minutes, hours, days, or weeks depending on how much "Self" deprivation has been experienced.
What is the Leadership Oxygen Mask?
When you put on this Leadership Oxygen Mask, you can reach higher and stretch your energy further—and decision-making and insights through intuition are clearer.
You must breathe in, just like you breathe out. Most leaders are only exhaling and doing. As leaders, we are constantly serving our families, our team and our customers. The inhale is about connecting to ourselves and recharging our batteries. If you've been surrounded by a culture of self-sacrifice, applying self-empathy may be the most difficult and important thing you've ever done in your life!
HOW Do We Put on the Leadership Oxygen Mask, exactly?
There are two types of Leadership Oxygen Masks — one is the individual one we put on everyday, and the other is the one that we as leaders must place onto the organization itself.
On an individual level, you can connect with yourself daily, so things don't get rampantly out of balance. Here are examples of quick ways to refresh yourself:
Take deep breaths (there's an art & science of breathwork; Google it.)
Practice Mindfulness or Meditation
Get outside for some fresh air (pun intended)
Play your favorite music
Dance
Nap
Take time for yourself doing something you love
Starting the day with a morning ritual
Exercise
Stretch
Hydrate
Read a book or magazine
Go for a walk
Garden
Go camping
Get a massage or some other body treatment that is non-invasive
Take a vacation to a place you've always dreamt of visiting
Paint a picture
Start a journal
Play with a pet
Replant your house plants
Write a poem
Smile
Watch a movie
Sing or hum
Listen to nature
Say no when you don't want to do something
Express feelings
Safely express anger by shouting when you won't be overheard
Gratitude
Laugh
Find beauty in the world
Develop compassion and empathy
The Toxic Self-Sacrifice Culture at Work
If you find yourself in a workplace that has a culture of self-sacrifice, as I hinted to above, it may be very difficult to stay "oxygenated" long-term. Self-sacrifice is the dark side of Servant Leadership. It's the fine line between being a servant leader and becoming a slave to the organization.
When employees are expected to put the company above their own personal wellbeing, it's not sustainable long-term and creates a Toxic Culture. This leads to burn out and talented people leaving.
According to a survey, the biggest reason people quit— and it's 10x more important than pay— is a Toxic Culture (2022, MIT SMR/Glassdoor Culture 500). The top attribute for Toxic Cultures in the survey was described as "disrespectful" as in the "lack of consideration, courtesy, and dignity for others."
Frankly, companies will be on life-support within 2-5 years if they don't transform to a Mindful and Empathetic Culture.
A Mindful + Empathetic Culture drives financial growth, employee performance and customer loyalty.
Christie Turley's Empathy + Mindful Leadership training can help leaders and organizations tap into the hidden drivers of financial growth, employee performance and customer loyalty.
Here are some benefits of creating a Mindful + Empathetic Culture:
Better Valuations & Earnings – A study found that the top 10 empathetic companies in the Global Empathy Index increased in value more than 2x and generated 50% more earnings, compared to the bottom 10 in the Index (Parmer, 2015).
Employee Retention: 90% of employees said that they were more likely to stay with empathetic employers — including a willingness to trade hours and pay in favor of increased empathy (Business Solver, 2019).
Employee Engagement: Employees say they work harder when they feel that their organization is making a difference and are more satisfied at work by a factor of 2:1 (Cone, 2017).
Financial Growth: Companies with empathy outperformed the S&P by more than 1000% over 10 years (Sisodia).
To learn more about how Christie Turley can bring training programs on Mindful Leadership and Organizational Empathy to your company, request a Clarity Call.
---
Christie Turley guides visionary leaders to reconnect with their higher genius, so they can improve decision-making and deliver greater profits, influence and impact. She is the author of the book, The Intuition-Led Business, which offers a framework on unlocking the intuitive and subconscious minds, and she is founder of Conscious State University, an online learning platform that teaches leaders and their teams how to make better decisions using science-backed methods. A dynamic speaker, she has shared the stage with many New York Times bestselling authors and is the host of The Higher Genius Podcast. She lives in the southwestern United States with her husband and their two daughters.
Let's Work Together
See What That Looks Like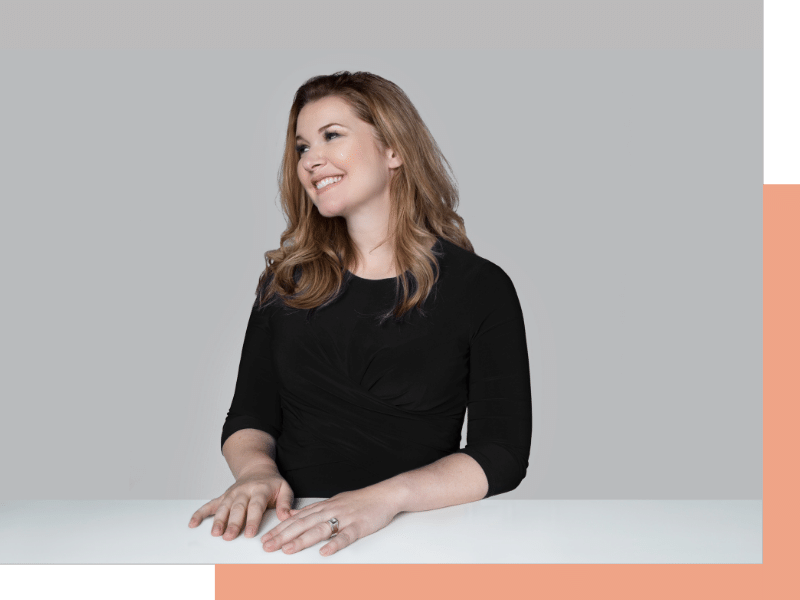 ---
More from the Blog...
References:
Business Solver (2019). State of workplace empathy. https://www.businessolver.com/resources/businessolver-empathy-monitor, accessed October 30, 2019.
Cone Communications CSR Study (2017). https://conecomm.com/2017-csr-study/
Parmer, B. (2015). The most (and least) empathetic companies. Harvard Business Review. https://hbr.org/2015/11/2015-empathy-index. accessed 10/30/2019
Sisodia, Raj, Sheth, Jag, Wolfe, David B (2014). Firms of Endearment, 2nd Edition.
Turley, Christie (2022). Contains excerpts from Christie Turley's upcoming book, Mindful Leadership. Copyright 2022, All rights reserved.
2022 MIT SMR/Glassdoor Culture 500 is an annual index and research project that uses over 1.4 million employee reviews to analyze culture in leading companies, along with new research focused on measuring organizational culture using a scientific approach.
https://sloanreview.mit.edu/article/toxic-culture-is-driving-the-great-resignation/
https://sloanreview.mit.edu/article/why-every-leader-needs-to-worry-about-toxic-culture/