J.K. Rowling once said that she received the entire saga of Harry Potter in an instant "Divine Download" from the Universe! Imagine— her entire Billion-dollar fortune came from tapping into this Akashic Field that's all around us.
Magic is believing in yourself. If you can do that, you can make anything happen.
- Johann Wolfgang von Goethe (1749-1832)
Get from Point A to Point B Faster
The Akashic Records are like a spiritual database containing your soul identity, gifts, talents, and past, present and future choices.
We can use the Akashic Records, not to read them for curiosity's sake, but to use them as a Divine GPS.
This is similar to looking up navigational information in your car— to get from Point A to Point B faster.
The 3 Steps to Using the Akashic Records
Step 1. Restore your Divine Soul Blueprint
The Akashic Records contain your Divine Soul Blueprint (Roadmap), containing information about how you were designed by Source, including:
Spiritual Gifts - Your Soul's specialty skills, talents and gifts.
Psychic Senses - Just like Physical senses, we all have that 6th sense— the Psychic sense. There are 14 Psychic Senses in total (also referred to as "Clairs").
Soul Expression - Your Soul's vibrational qualities and favorite ways to express your Spiritual Gifts in the physical world.
Soul Group & Traits

- Your Soul Group is like your Soul Family and there are archetypal traits common to each Soul Group.

Intuition Type - How you best receive intuitive information.
Life Purpose, Divine Assignments, Lessons & Themes - What your Soul chose to experience before incarnating in this life.
And much more!
Step 2. Find, Clear & Heal Blocks
In the Akashic Records, we can also find any "road" blocks that are interfering with your desired trajectory—things like:
Past Life choices that contribute to karma in the present life.
Past life wounds that cause blocks in the present life.
Present life wounds and choices that contribute to the blocks.
And more.
These ALL can be cleared and healed in the Akashic Records to make it a smoother ride to your goals!
Step 3. Align to Manifest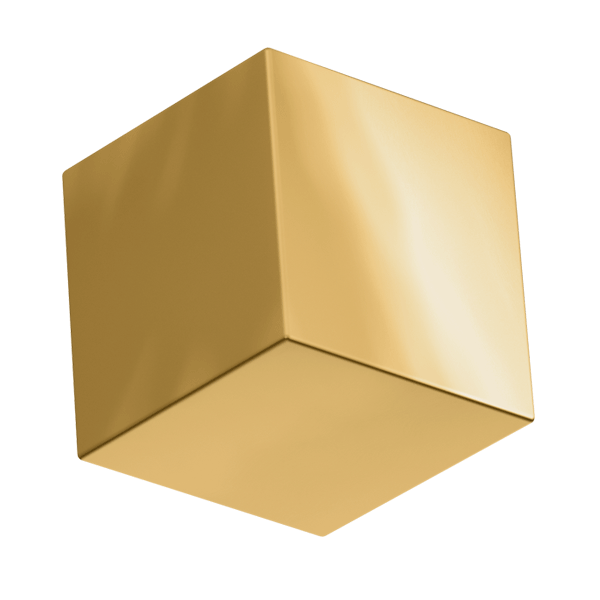 In the Akashic Records, we can use the Divine Soul Blueprint as a triangulation signal, just like with GPS. This helps us find the best path to your goals.
First, we get aligned to your Divine Soul Blueprint in the present moment and then align to your intention or goal (Destination). Your intention could be an intention to manifest a financial amount, a relationship, a new employee, a new house, a specific outcome, or whatever you desire.
Then we make sure the Goal/Destination is in alignment with your Divine Soul Blueprint (as in, "Is this in your Highest Good? Is there something even better?").
Finally, we can use the Akashic Records to tell us the Best Path to get there, including action steps of what to shift energetically, blocks to clear, and what to actions to take in the physical world.
Enjoying the Golden Touch
When you learn how to powerfully utilize the Akashic Records, you'll also discover something else in the process—the highest expression of your soul, your purpose and the Roadmap to thriving on every level of your life.
When you realign to the highest expression of your soul, you feel fulfilled, whole, complete and in love with your life, relationships and career. It's like enjoying the Golden Touch!
My Story (in a nutshell)
I had been a business consultant of 17 years, working with leaders of businesses ranging from 7-figures to Fortune 500.
I had it all— the family, the house, the cars, the businesses, the cool friends...
And yet, some Divine Discontent was creeping in.
I started to feel the stirrings of my soul. 
At first, I ignored it. That didn't go well.
Opportunities started to dry up.
The techniques I employed flawlessly with the Law of Attraction stopped working as well.
I tried hard to fix things by investing money & energy into finding solutions.
I was constantly in fight-or-flight mode. I felt pulled in multiple directions. My nervous system took a beating. Hyper-vigilant thoughts kept me up at night. I felt chained to my business. I felt burdened by others' expectations and projections. And I was attracting clients who were just as stressed and unhappy as I was. Not good.
I just wanted to take a vacation totally unplugged for once!
I hired so many coaches to help me discover "what's next?" and escape the self-made trap I was in.
At the same time, I was secretly pursuing passions and expanding my spiritual gifts. I came alive when doing that! I kept ignoring the nudges from the Universe to integrate my spiritual side into my business consulting. Instead, I did it in "acceptable" ways by helping clients create authentic content and campaigns.
The Universe let me know I hadn't gone far enough...
Eventually, my bridges were burned down. I could no longer return to the warmth and security of the business I had known.
It was time to expand myself and uplevel my business.
So I developed a new process to help me expand and uplevel.
At first, I thought process was only for me as I:
Was shown facets of my true Divine Soul Blueprint...
Shed layers of projections that came from other people...
Received new Spirit Guides...
Understood (finally) the FULL scope of my purpose...
Received new Divine Downloads of what to shift in my business and message...
And then, I was shown that the process is for others like YOU, too.
So I tried out the process on my private clients:
A business consultant went from not knowing how to pay her mortgage to manifesting $250k in 2 months.
An intuitive energy healer opened up her gift of mediumship and expanded her business offerings.
An astrologist regained her motivation and purpose, as she got back into alignment with her soul path.
A sales consultant took her huge, yet vague, idea from the Universe, and broke it down into actionable steps to create a spiritual business.
A business consultant was able to identify new high-demand professional avenues that were a natural fit for his personality.
And many more successes...
What is Your Purpose?
Why did you come to Earth, at this time?
This is the #1 question that my clients and students— who are visionary leaders, creatives, spiritual teachers and intuitive healers— want to know.
It's interesting because they're already on a spiritual path (even if they're not totally public about it). They're sensing, yet not fully realizing, that their Purpose SHIFTED.
We had major timeline shifts between 2017-2022.
Because of this, some lightworkers have been completing our first Divine Assignments and are now beginning our second Divine Assignments. These Divine Assignments are part of the Purpose of why you're here. That's why completing a Divine Assignment and starting another one (even unconsciously) feels like our Purpose SHIFTED!
As we're shifting into our new Divine Assignments, this can represent a personal Rebirth/Reinvention season. After all, humanity's needs are changing. Evolving our identity and message is part of our next step on Earth.
That's why learning to read your own (and your clients') Akashic Records can become an important skill set to have, especially as Earth accelerates into a new frequency.
As an Akashic Alchemist, you can turn inspiration into new abundance— accessing your new Divine Assignments and receiving Divine Downloads for new content, messaging, and new income streams.
For Holistic Coaches, Intuitive Healers & Energy Practitioners
My Akashic Records Group Mentoring is specifically designed to be ACCESSIBLE— to meet you where you are (beginner to advanced intuitive abilities). Learning how to read the Akashic Records also represents a new modality to add to your offerings to help your clients.
With my systematic process for accessing the Akashic Records, you can:
Obtain relevant information rapidly.
Gain a holistic perspective for body, mind and spirit well-being – both personally and professionally.
See the clearest path to achieve a personal or professional goal.
Get clarity on a solution to a challenge.
Align yourself with your most authentic version of yourself.
Make better decisions.
Get in synchronicity with divine timing.
Overcome uncertainty.
Have confidence in the daily steps of life.
Receive new inspiration for new abundance to enter your life.
Raise your consciousness.
Use this information to help your loved ones and clients!
Intuitive Testing Methods
The Body's Human Truth Detector
Finger Dowsing / Muscle Testing
Pendulum Dowsing
Beginner & Advanced
Accessing the Akashic Records
Prepping Yourself for a Session
Opening & Closing the Akashic Records
Beginner & Advanced Methods
Daily Spiritual Protocols
Energy Scan
Subtle Bodies & Aura Clearing
Remove Energetic Interference
Create a Sacred Workspace
Balancing & Grounding
Angelic & Spirit Guide Assistance
Assistance & Protection
Discernment of Spirits
Archangels
Spirit Guides
Ascended Masters
Healer Guides
Soul Groups & Traits
Life Purposes, Lessons & Tasks
8 Soul Expressions
Clearing & Healing the Divine Soul Blueprint
Re-aligning to the Divine Soul Blueprint
Spiritual Senses & Psychic Abilities
12 Spiritual Senses (also known as "The Clairs")
Psychic Abilities (e.g. precognition)
5 Intuition Types
20+ Soul Specialties
Clearing & Healing Blocks
Identify 70+ Blocks
Soul Contracts with Others
Present Life & Past Lives
Ancestral Patterns, Vows, Contracts & Karma
Unconscious Thought & Emotion Patterns
Chakras
Crossing Spirits Over to Their Next Experience
Clearing Non-Beneficial Entities & Attachments
Crossing Over Earthbound Souls
Understanding Intent & Why Spirits Remain
Entities
Earthbound Souls
Portals & Gateways
Emotional Energies
Home & Land Clearing
Property Blessing
The Business Module on Aligning Your Business to Your Divine Soul Blueprint
(Including Your Message, Offers, Brand, Marketing & Sales)
Printable Muscle Testing & Dowsing Charts
5-Day Challenges And "Playbooks" In The Learning Portal
Resource Guides Of Spiritual Tools, Practices & Protocols
12 Payments
$197
12 Monthly Payments

TUITION INCLUDES:
Four Months Group Mentoring
Training Videos in the Learning Portal
5-Day Challenges and "Playbooks" in the Learning Portal
Social Networking Community
Resource Guides of Spiritual Tools, Practices & Protocols
Printable Muscle Testing & Dowsing Charts
Feedback Opportunities during twice-per-month Office Hours to receive individual attention, ask questions and learn from others.
Take Action Assignments

---

Completing this program is a prerequisite to become a Certified Intuitive Coach on Christie's team.
Access to Mastermind Virtual Meet-ups with other Alumni and Podcast Exposure on "Higher Genius with Christie Turley" (upon completion of all assignments and payments).
Pay In Full
And Save
$1997
Pay in Full

TUITION INCLUDES:
Four Months Group Mentoring
Training Videos in the Learning Portal
5-Day Challenges and "Playbooks" in the Learning Portal
Social Networking Community
Resource Guides of Spiritual Tools, Practices & Protocols
Printable Muscle Testing & Dowsing Charts
Feedback Opportunities during twice-per-month Office Hours to receive individual attention, ask questions and learn from others.
Take Action Assignments

---

Completing this program is a prerequisite to become a Certified Intuitive Coach on Christie's team.
Access to Mastermind Virtual Meet-ups with other Alumni and Podcast Exposure on "Higher Genius with Christie Turley" (upon completion of all assignments).
Private Apprenticeship
$15k
Payment Plan Available

INCLUDES:
Group Mentoring Tuition (Value: $1997)
Private Coaching for Four Months: Two Monthly Sessions @ 90 Minutes (Value: $8k)
VOICE Access for Four Months (Mon-Thurs, 9am-5pm MST): voice feedback and intuitive insights on any matter, via Voxer (Value: $4k).
Advanced Akashic Records Clearing & Healing Techniques
Advanced Dowsing Charts
Advanced Techniques Downloadable Apprentice Manual (PDF)

---

Applicants Must Complete an Application + Phone Interview, Plus Pay $100 Refundable Application Fee
Pay in Full: $15,000 (save $2000)
Payment Plan:
$7k Down + 5 Monthly Payments of $2k
10 Spots 2 Spots Available
Start Application
What Does Christie Turley Bring to the Table?
Creative strategist, analyst and complex problem solver.
Intuitive knowledge of others' gifts, abilities and purpose and how to make the best use of their resources and energy.
Weaver of patterns of the past to develop new creations that are sustainable and valuable.
Master Intuitive (clairvoyant, clairaudient & claircognizant)
Instinctive ability to look at a brand, name or message, and immediately know if it's an authentic match to who the person truly is (and how to re-align it).
Master at working with intuition, subtle energy, and spiritual transformation.
Channel with the ability to tune in and hear whether a voice is in alignment or not.
Persuasive communicator and effective teacher with unique, independent perspectives.
High capacity for money and helping others make money.
Resourceful and ingenious at finding new solutions.
Visionary with fascination of uncovering deep truths and clarity.
Innovative & forward thinking: "let's find a better way."
Certified Hypnotherapist and "fluent" in 20+ healing modalities.
Human Design, Gene Keys & Astrology expert.
20 years. 9 businesses started, streamlined, bought &/or sold. 3 business partners. 1000's of entrepreneurs personally coached.
"If you're looking for a teacher who can blend concepts together beautifully and provide a really strong solid container of high level support, come and check out Christie Turley's work. She's a fabulous Mentor, Teacher and Guide. And I'm just so blessed that she's been in my life and that I've had the opportunity to experience her work."
- Vanessa Petronelli, Intuitive Guide & Spiritual Teacher
""Intuition is a sacred gift that we all have and Christie offers practical steps to develop and master your intuition quickly, so you can improve your life, relationships and finances."
— Julie Ann Cairns, Bestselling Hay House Author & Coach
"This is the missing piece of the success puzzle that most spend their life searching for or get painfully found when it's already too late. This should be required for entrepreneurs, business owners, or employees at every level to connect with what makes us all special, our gift."
— George Bryant, Serial Entrepreneur
"Christie Turley has successfully created a UNIQUE SYSTEM. Christie's thought provoking insights and analogies provide the framework for anyone to develop their intuition. You'll take leaps toward accessing your Higher Self so you can share your unique talents with the world and live according to your highest purpose."
— Jason Schultz, Founder, Collective Age Media
"The clarity I've experienced and the amount I've been able to accomplish in just one year of working with Christie and her genius has blown me away!"
— Heather Torriente, Owner and Creative Director, Tantrum Salon
"Instinct vs Intuition... What an awesome differentiation! I am a man of faith and firmly believe that exercising our ability to follow our intuition, or God's will for us is something too many leaders do without. Following our intuition will lead us down a path that will lead to the best possible outcomes in our lives, and our business."
— Todd Westra, Leadership Coach
"Working with Christie Turley has probably been one of THE BEST business decisions I have ever made! I am also a recovering perfectionist who still needs messages of guidance and encouragement to trust and build my intuition. She's quick, she's smart, she's bright, she's intuitive, and she helps you tap into your intuition as well."
- Karith Foster, Author, Speaker and Founder of Inversity™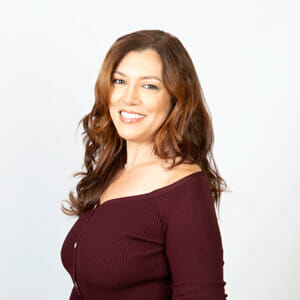 "Working with Christie gave me so much clarity. I feel excited and empowered, when in the past I would just feel overwhelmed. She also helped me identify the blocks that were holding me back in various areas of my life and business."
— Christine Volden, Founder & CEO , Collective Knowing
"Christie really hits the salient points of not only the 'how to' but also tapping into one of the greatest growth advantages business leaders have for growing their businesses. I'm in the process of growing my team because as I've used my intuition, the business is growing! I'm living proof!"
— David McGlennen, President of Impact Leadership and Emerging Leader Inner Circle
"Tapping into your intuition through beautiful, relatable analogies, Christie inspires action. This also validates that the roller coaster of the entrepreneurial journey is OH SO REAL…and you are not alone with those doubtful second-guessing thoughts."
— Tammy Barlette, Co-Founder of Athena's Voice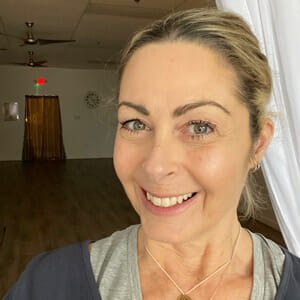 "Y'all I tell you, Christie is the bomb! I've worked with many coaches and I've never had a coach that was so intuitive with clear instructions and interesting concepts that are easy to understand and put in practice. I released blockages I didn't know I had. I highly recommend Christie!"
— Josee Madison, Studio Owner & Spiritual Teacher, Palmetto Yoga
"Christie with her intuition, along with her experience, has given me great guidance, and helped me see where I have blocks."
— Kari Vest England, Coach, Healer & Intuitive
Frequently Asked Questions