Christie Turley is your unicorn guest— she will have your audience laughing one moment and in tears the next.
Christie Turley is a Business Coach with 23 years of marketing, branding and sales experience (and also happens to be a Subconscious + Intuitive Mind Expert). She is the author of three books including the best-selling title, The Intuition-Led Business, and host of The Higher Genius Podcast.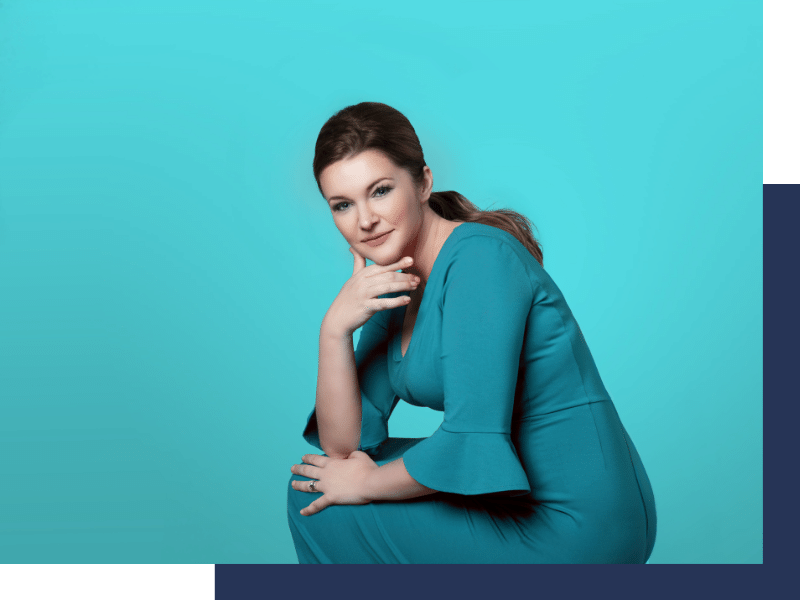 INTUITION + MINDFULNESS
---
Speed Up Business Growth by Slowing Down & Tuning In
Why 44% of Fortune100 Companies Offer Meditation Training to their Employees
The 3 Ways to Apologize Less and Trust Your Intuition

The 6 Signs You're at an All-Time Self-Care Low

The 8 Surprising Morning Habits of an Intuitive Entrepreneur
SUBCONSCIOUS MIND
---
The 4 Signs of Brainwashing and Mind Control
How to Rewire Your Mind for Prosperity
The 3 Money Lies that Limit Your Income
The 3 Thinking Patterns that Keep You Stuck in Your Business
How to Overcome the Fear of Showing Your Greatness
Understanding Workaholism (and Why It Limits Income)
The 3 Sneaky Signs of Self-Sabotage
BUSINESS + CAREER UPLEVELS
---
The Simple Yet Powerful S.H.I.F.T. Into Your Genius
My Journey from Dissatisfied Serial Entrepreneur to Fulfilled Business Mentor

Why "Never Give Up" Is Terrible Advice



The 7 Totally Unexpected Places To Have A Big Breakthrough
CONFIDENCE
---
Align Your Relationship with Yourself to Grow Your Business
How to Set Boundaries with Others in a Loving Way
Are You Expressing or Repressing Your Authentic Self?
How to Cultivate Self-Compassion
The Art of Surrender and Letting Go of Failure
The 4 Layers of Trusting Yourself
How to Discover and Follow Your Higher Purpose
Imposter Syndrome and Unlearning Your Personality Conditioning
Christie has first-hand experience growing NINE of her own businesses, including:
A marketing & branding agency
A brick and mortar retail location & franchise
Three eCommerce companies
A digital scrapbooking company
A consumer packaged goods company
A membership & knowledge business
A clothing manufacturer and retailer
Christie has personally advised more than 2,000 businesses, including:
Authors & Speakers
Coaches & Consultants
Celebrities
Pre-revenue start-ups
Service-based businesses
Brick-and-mortar businesses
Spiritual & metaphysical businesses
Non-profits and social enterprises
Her Most Notable Client Results
Helped grow a Start-up from zero to $15million in 5 years.
Helped grow another Start-up from zero to $15million in under a year (<-- not a typo).
Helped grow a company by 3000% and achieve a Top 75 ranking in the INC 500.
Grew traffic by 3X, leads by 6X and event sales by 33% for a knowledge business.
Achieved 770% ROI on campaign and a 315% increase in sales within 60 days and publicity on MTV, Disney and Bravo for a costuming company.
Increased traffic by 400% and qualified leads by 500% within 3 months for a coaching company.
Developed a new brand story and marketing strategy to create a 30:1 Return on Investment— compared to the company's previous 6:1 control for a brick-and-mortar business.
Christie Loves Working With Clients Who Are:
Passionate about making a difference and creating a large impact with their work.
Like to have someone in their corner who can hold their big vision.
Desire a public image that matches who they are and what they came here to do.
Realize that even Gold Medalists need coaches to win the Olympics. They have an open mind and willingness to learn something new.
Desire to remove limiting subconscious beliefs, fears and self-sabotage that come as they succeed on a larger scale.
Know that their big leap isn't going to happen through hiring a marketing firm or buying a course.
Ready to invest in themselves.
Official Bio
---
Christie Turley sparks growth in entrepreneurs and professionals, helping them to get unstuck and to uplevel. Her superpower is guiding clients to uncover their genius zones, untapped gifts and limiting biases, so that they can create deep fulfillment, express their most authentic selves and grow their influence.
Earlier in her career, she grew two international start-ups by more than $30 Million total, earning a placement in the INC 500. She also worked with several Fortune 500 brands and ran her own marketing agency for 17 years before exiting to start her online training company.
More than two decades later, Christie Turley is an author of two books: The Intuition-Led Business and UNSTUCK, host of The Higher Genius Podcast, a business coach and a certified practitioner of various therapeutic, intuitive and coaching modalities. As a dynamic speaker, she has shared the stage with many New York Times bestselling authors. She lives in the US Rocky Mountains with her husband and their two daughters.
Christie's Impact
---
Christie has an online reach of over 300,000 people on LinkedIn, Facebook, Instagram and via her email list and podcast who look to her for guidance on rewiring the subconscious mind to create new results.

Christie has consulted with several Fortune500 and INC500 companies as well as thousands more businesses.

While Christie ran her own marketing and branding consultancy, she helped sell more than $3 Billion dollars of products & services during 17 years of operation.
Her Clients Include:
---
Information and education-based companies
Tech, health and medical companies
Consumer packaged goods (CPG) companies
Service-based businesses
Authors, celebrities and consultants
Brick-and-mortar businesses
Pre-revenue start-ups
Non-profits and social enterprises
Approved Images
---
You are free to use the photo selects below for media coverage. Just click the individual images to download the high-res version.
---
---
Christie has consulted with companies ranging from start-ups to Fortune500 brands.