Speed Up Business Growth by Slowing Down & Tuning In
Get noticed & be the Voice you're meant to be
Manifest more money & make a bigger impact
Shine Your Genius
Are you settling for less than what you're worth, working too hard, and/or resisting the intuitive nudges that it's time for a change?
My Zone of Genius is to help you save time, money and energy (by working on the right things that are uniquely aligned to you).
I help heart-led entrepreneurs, executives and creatives to:
🔮

 

Tap into their intuition to make empowering decisions that lead to a more fulfilling life.

🧠 Rewire the subconscious mind for abundance, joy and happiness.

🚀

 

Break through the Invisible Ceiling of their careers.

💕

 

Attract their ideal relationships and soul family.

🗼

Be the leader they're meant to be.
My process can help you save time, money and energy (by working on the right things that are uniquely aligned to you).
Step 1. Remember
Learn who you are at soul level and understand it deeply.
(Who are you?)
Step 2: Reinvent
Use this knowledge to transform your career by bringing original and pioneering ideas into being.
(What am I here to do?)
Step 3: Realign
Step into your power and shine your genius brilliantly.
(How do I apply that knowledge to my life and career?)
"I've worked with many coaches and I've never had a coach that was so intuitive and able to tap into different energies about myself and the business. She's got this ease of combining suggestions, ideas, goals, and I was just blown away by the changes in my business within weeks! Hire her!"
— Josee Madison, Studio Owner & Spiritual Teacher, Palmetto Yoga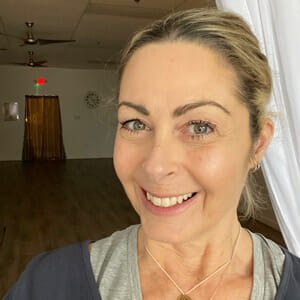 There's something new for you to birth into the world NOW during this Collective Rebirth... It's hidden in your life experiences and (quite literally) written in the stars— in your Divine Soul Blueprint. Learn more »
"Working with Christie Turley has probably been one of THE BEST business decision I have ever made! She's quick, she's smart, she's bright, she's intuitive, and she helps you tap into that as well. I have only been working with Christie for a couple years now and since then, I have seen my business explode! And I'm SO grateful."
— Karith Foster, Diversity & Inclusion Expert, Speaker & Author
Learn your #1 Money Block and the 3 shifts to get your money on the Fast Track.
Get the Free Guide »
"If you're looking for a coach and teacher who can blend these worlds together beautifully and provide a really strong solid container of high level support, come and check out Christie Turley's work. She's a fabulous Mentor, Teacher and Guide. And I'm just so blessed that she's been in my life and that I've had the opportunity to experience her work."
— Vanessa Petronelli, Intuitive Guide & Spiritual Teacher
She encouraged me to step outside of my comfort zone to try some outside of the box approaches to my marketing strategies. Her strategy-first-tactics-second approach was exactly what I needed as I was building and growing my business.

The Higher Genius podcast is a collection of powerful personal narratives, teachings and interviews related to intuition, purpose, universal laws, spirituality and personal growth. This podcast is dedicated to helping you connect with YOUR Higher Genius— your Higher Self and your highest wisdom.
---
Christie & Her Clients Have Been Featured In:
---







Christie Turley ignites growth in entrepreneurs, coaches and creatives with her intuition-led business mentoring and soul alignment coaching. Her superpower is to help uncover her client's untapped gifts, abilities and purpose, so they can make the best use of their resources and energy. She also has the instinctive ability to look at a brand, name or message, and immediately know if it's an authentic match to who the person truly is (and how to re-align it).
She launched her career in marketing and communication while in college. By age 24, she had grown two businesses by more than $30 Million total, worked with many Fortune 500 brands, and started her own branding & marketing agency. In the past 20 years, she's started, streamlined, bought &/or sold nine businesses, and has personally consulted with and coached more than 1,000 entrepreneurs, coaches and creatives.
Christie is a Business Mentor, Akashic Records Channel, Clairvoyant, Hypnotherapist, Energy Healer, Author of the book, The Intuition-Led Business, and has shared the stage with many New York Times bestselling authors. She lives in the USA with her husband and their two beautiful daughters.