Looking to sell more authentically and create soulful connections?
Looking to sell more authentically and create soulful connections? Join me and Christine Volden as we discuss:
How to create a soulful connection with anyone
What authenticity really is
Why transforming your relationship with money is the key to learning how to surrender to get to the next level.
The mindset of a successful salesperson
What is the Quiet Selling Method
Watch on YouTube:
About Christine Volden
Christine is a sales & marketing consultant and owner of SoulfulSelling.com. She has over 15 years of experience in selling and managing sales teams and has created online sales training courses viewed by over 500,000 people. Christine helps small business owners and entrepreneurs build confidence in sales and build powerful sales teams with the Quiet Selling Method™.
LINKS:
Christine's Free Guide "How to Build Trust & Confidence with Anyone": https://www.soulfulselling.com/creatingsoulfulconnection
Christine Volden's Website, Facebook, Instagram, LinkedIn & Twitter
Claim Your Bonuses and Order My Book, The Intuition-Led Business: http://TheIntuitionLedBusiness.com/
Receive help with positioning, messaging and branding your business from with an intuitive approach and from the perspective of your Future self: https://christieturley.com/about
If you're inspired by this episode, I'd love to hear your biggest Aha! moments. Take a screenshot of you listening on your device and post it to your social media and tag me, @christieturley!
Christie Turley guides visionary leaders to reconnect with their higher genius, so they can improve decision-making and deliver greater profits, influence and impact. She is the author of the book, The Intuition-Led Business, which offers a framework on unlocking the intuitive and subconscious minds, and she is founder of Conscious State University, an online learning platform that teaches leaders and their teams how to make better decisions using science-backed methods. A dynamic speaker, she has shared the stage with many New York Times bestselling authors and is the host of The Higher Genius Podcast. She lives in the southwestern United States with her husband and their two daughters.
Let's Work Together
See What That Looks Like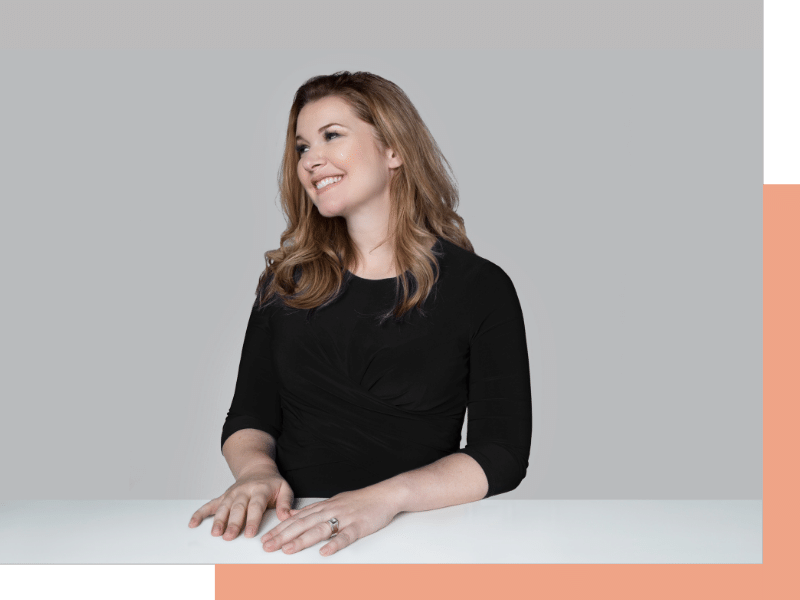 Transcript:
Christie:
Welcome to the Intuition-Led Business Podcast. I'm your host, Christie Turley. And today I have a special guest. Before I introduce her, I want to tee up this conversation that we're going to have because it's an important one. And there is some context as well. So one of the things that I love doing whenever I work with anyone in my marketing and branding agency is understand who people truly are at the soul level. And you might think, well, easy enough. Well, it's not. According to a lot of psychological studies, people tend to act in accordance to who they think they are and who they think they are is informed by other people's perceptions of them.
Christie:
And this can start from when you're a really young, you know, from your parents, to your teachers and your young friends, all the way to now, you're in business. Now you have, you know, a whole career behind you and in front of you, you've had clients and teams and customers and colleagues who have all formed an opinion of you. And that reflects back onto you. That becomes part of who you think you are. It starts to feed your identity. Well, only one problem with that. A lot of times people don't realize that that's not who they truly are at soul level.
Christie:
And that's what I love to discover because when you understand that, your marketing, your branding is so much more authentic. And that's exactly what Christine brings to the sales conversation. If you've ever wondered how to sell in a more authentic way or how to create soulful connections with other people, then you'll want to listen to this episode. Christine Volden is so talented, I feel like she is my soul sister. She and I really hit it off like instantly. And she practices what she preaches. Okay?
Christie:
And so, yeah, if you want to know what creating a Soulful Connection really is, what authenticity really is, you know, and what the mindset of a successful salesperson is. And even her, a little bit about her Quiet Selling method, which I love that name, then listen up! So I'm gonna introduce our guest. Christine Volden is a sales and marketing consultant and owner of SoulfulSelling.com. She has over 15 years of experience in selling and managing sales teams and has created online sales training courses viewed by over a half million people.
Christie:
Christine helps small business owners and entrepreneurs build confidence and sales and build powerful sales team with the Quiet Selling method. Okay, here we go! Let's go ahead and dive in. All right. Welcome Christine to the show!
Christine:
Thanks! So glad to be here!
Christie:
And I'm glad to have you. So we've had a couple of conversations offline and we are in for a treat today. So I can't wait to discover what were actually gonna talk about and what comes up because I feel like you're a soul sister, like a long lost soul sister.
Christine:
I know! I know I could talk to you for hours!
Christie:
Totally! So you actually teach people how to create a Soulful Connection.
Christine:
Yes!
Christie:
And so walk us through what that looks like. Because when you're, I mean, your whole thing is Soulful Selling and how to sell in an intuitive and connected way. And so I would think that the first step is really to create that genuine connection. So how, you know, how do you teach this?
Christine:
It is, yeah. And so many people- I just wrote a post on this today. So many people who are selling it caught up in like, the stuff, right? I call it the stuff, like the pricing or the offer, or is this person gonna buy? And if I sell them, are they gonna, is that gonna increase my revenue? And I'm like, the important part is the Connection. It's all based on a connection with another human, right? Even if, even if you're signed to a company. You're still selling to a human being on the other side. And I always say the, the real thing that you have to create for success, not just in the sale, but for the work to really be integrated is Soulful Connection. And I always decide or describe Soulful Connection as the difference between someone just like listening to you or just hearing you and actually understanding and integrating that work, which I'm sure like if you're a coach or if you're a healer or even if you're a consultant that's really important.
Christine:
So there's a bunch of steps to Soulful Connection, but in its essence, it's about really creating trust and a relationship with another person. You know, I've heard a lot in coaching, people talk about creating this kind of like circle, right? Or container, right? and it's a very, a very similar concept. It's creating an amount of trust and you do that through, you know, displaying confidence and knowing what your selling and being really knowledgeable, but also for the person that you're working with, they have to be open to learning, they have to be willing to do the work, right? So sometimes you have to screen out the people a little bit. And then it's really building this really firm trust and confidence and building on it, right?
Christine:
In the beginning, sometimes we don't always have that really solid trust with someone. And we have to have a little bit of success to show them, and then that trust builds. So it's something that builds over time, but in essence it's really creating a very trusting relationship with someone.
Christie:
I love that! And like, I mean, I can see how that would apply to most, any business.
Christine:
Yeah.
Christie:
And even we were talking offline about course creation and how that can feel really disconnected, you know? And how can you create a Soulful Connection through something that might be like, e-commerce like they're buying a physical product or they're buying an online course. Like how can we really do that when we're talking to many people as opposed to one-on-one?
Christine:
Yeah, and that's a great question! And I ensure you- you know, we talked about it. But you know, the stats on people completing online courses is like slightly, you know, terrifying if you're a course creator. Cause most people, and it's, I think it's something like 90% or, you know, if you know the exact stat, I mean, I-
Christie:
I don't, I've heard like 85% of people don't complete it.
Christine:
Don't fully complete it. Yeah. And I think that's very typical, and it is hard if you're selling automated. I mean, I learned really through trial and error. My first courses, I always did completely live and I had live zoom calls. Then I started to do it pre-recorded. And I noticed I really was missing, you know, the connection with the people. And I noticed there was less engagement and now I do a much more blended model. But I think to your question about how do you create that if you're selling a retail product or an e-commerce product, or you're not talking to people. And I think it's really challenging, but I think so much comes to, you know, sharing your authenticity with people.
Christine:
And I would say the biggest key honestly, is online video. It's funny for many years, my background, I sold advertising at big companies, like Yahoo and AOL and I sold video advertising. And we would tell people like sight, sound and motion together. There is nothing that's gonna beat that. There's not like a display ad, a magazine ad. It's never going to be the same because you can show the actual experience through video. And I can say, even I've been able to like, energetically, like pick up on things just through watching a video, right? And everyone has, I think, no one can say, I've never watched a YouTube video and like cried or been like emotional, right?
Christine:
Like there's a lot of power in video. So I think you have to make a really conscious effort to really, really connect with people, especially if they're like people that haven't been exposed to your work before and share about who you are, what you're about, like why you do what you do, all of those things, I think, you know, going the extra mile. And that is super important.
Christie:
Yeah. And like showing different aspects of your personality, maybe even in something that you're afraid to show. Like for years I was like this, you know, spiritual spiritually in the closet, you know? And it's so funny because so many people are very spiritual and it's like, why am I like, "Why am I afraid to show this side of me when it's like, it's like, there's so many people that feel the same way?" And it's like, that something that can attract your ideal customer to you.
Christine:
Absolutely!
Christie:
If you're a little more open about, maybe aspects of your personality that you're trying to hide.
Christine:
I mean, that's such a great story! Because I had a similar experience and then someone who I consider a really dear friend came to me and she was like, "I'm embarrassed to tell you this." And it was like a spiritual thing. And I was like, "Oh my God, you think that I would not be open to hearing that?" And I felt so bad. I was like, "I talk about that stuff all the time!"
Christie:
Well, and it's like the name of your company even, the Soulful Selling method, you know?
Christine:
Right.
Christie:
It would attract people who are spiritually open to you anyway, right?
Christine:
Yeah!
Christie:
But that's- That's been a struggle of mine actually! Because it's like, I grew up, like my, like even my ancestors is like, "You don't talk about that." Like, "You keep that business private."
Christine:
Right, right! Yeah. I mean I grew up in New Jersey and I always tell these stories about growing up in New Jersey, because I am more of an introvert. And in New Jersey, people are very much like you say what you think and you're very direct about it. And there was no like beating around the bush. And if you don't say what you want, then your people are just like, "Okay, next." Like, we're moving on. So
Christie:
Yeah.
Christine:
As an introvert, that was like a really challenging place to grow up. But I will say I learned amazing lessons there from that experience, you know? Like I wouldn't wanna live there again now, and I don't. But it was a really a great training ground for me to understand. "Okay, I do need to be clear on what I want and ask for it." And that was actually made me feel really comfortable, like in a sales role. I think a lot of that was just growing up where I did.
Christie:
Yeah. That's so funny. Yeah. And it's interesting too, because, and in some respects like, like I don't have a problem being direct, but it's because of years of like, "We didn't want to hear your opinion." Or like, you know, "Can you just, be a little nicer?" You know? And then you start feeling like, "Oh crap, like I've got to change a little bit how I am!" But it, you know, it's like, I feel like part of let's talk about authenticity too, because a lot of people talk about, "Oh, you got to be authentic."
Christine:
Yeah.
Christie:
And I actually had a guest on, I just released the episode, Drew Manning. And he said he was in a mastermind and someone asked, "Who in here is trying to be more authentic with our marketing?" And like the whole room raised their hand. And, and he's like, "Well, that's your problem. Because you don't TRY to be authentic. You just ARE."
Christine:
Hmm. Yeah. That's a good point!
Christie:
So I imagine this has a lot to do with what you teach people too. Like, connecting to people and that Quiet Selling method. How do you feel you would describe authenticity, and like what are ways that people can start to open up a little bit more and get a little more comfortable in their skin? Cause I would imagine that would help them to sell better, right?
Christine:
Oh absolutely!
Christie:
They'd be a little more charismatic and more of themselves.
Christine:
Yeah, absolutely! And I think, you know, I think the reason why people, I think sometimes people think they're being authentic, and they don't realize it's not authentic. But I think the key first is to really know yourself. And so often people haven't gone through any self discovery and haven't really looked at like their own behaviors or their background. And not even like bad things, but to look at all the good and bad, you know, things about us, which we all have. And also looking at our family history, you know? I think there's so much to be said for that. I did a storytelling workshop with someone one time, and we went back generations. And I was like, "Wow, this actually has really influenced the person that I am!" And that was so interesting for self discovery.
Christine:
And it helped me to be more authentic because I knew more about like why I was the way that I am. And I think that's super important. So I would say for anyone who is like a younger person, I know when I was in my twenties, I thought I knew everything. But I think when you're at the point where you realize, like there's so much you don't know, then you're at the place where you can say, "Yeah, I know that I do know somethings, but there's a lot more than I can learn." So I think self discovery first, is a great place to go. And then I always ask questions to people. I'm like, "Well, what scares you the most? Like what are the- What's the thing that you never tell people, that you're like scared to tell, or you're scared to share, or you're embarrassed of?"
Christine:
Because I'm like, that's a start. And usually it's something like, I have a very well-known coaching friend who never got her official coaching certification and she's been on like The Today Show and I'm like, "No one cares." Like she told me that she thought it was such a big deal. And I was like, "Nobody cares about that." And she's like- And I'm like, "You should tell people that." And I think she did, this was a long time ago. And for me, I know for, for many years I was scared to tell people I was fired. That's why I eventually started my business because I was like, I would have loved to have more planning in place and like have done it at the right time. But it was like, the Universe kind of decided for me, like, "You're fired. You're not gonna do this anymore."
Christine:
Because it wasn't just once, it was like twice in nine months. So I was like, "Okay, this is clearly a sign." And I didn't used to share it. And once I did so- cause I had never been fired ever. And I was like, "This is crazy!" And once I shared that, I got so many people emailing me like, "Oh the same thing happened to me and it's like such a gift." And it was, I just got such validation from sharing it.
Christie:
Yeah. That's awesome! Well, and it's, it's like, if anything, we can learn from this whole 2020 experience, I'll just wrap it up in a nice little bow like that. A 2020 experience, hindsight is 20-20. It's that, you know, we're all going through something, you know? We are, you know, maybe not experiencing it in the exact same way, but we are all experiencing something. And people are very open to hearing that you're not human. You know? That you're- That you are human. Sorry. "You're not perfect." This is what I meant to say.
Christine:
Yeah.
Christie:
And showing that human side.
Christine:
Yeah, absolutely. And I think that's been one of the like, kind of upsides of everything that's been going on right now is that people are kind of forced to check in. I remember, you know, when people used to just say, "Hey, how are you?" And they didn't really listen to the answer. And now, people actually are like, "Are you okay? Like how are- Like, are things okay? Are you doing okay?" And then people are actually listening. And that's a huge shift! People did not do that! Even like friends, and good friends would do that to each other. So I feel like it's made us all more mindful and even on with business colleagues, people that I only know professionally. People are really, want to connect and be like, "Hey, how are you?
Christine:
How's homeschooling going for you?" Because we're like, "Yeah. No, it's hard."
Christie:
Yeah, exactly!
Christine:
So yeah. It's, I mean, that's been one of the upsides I think, that people are connecting a little bit more. And being more honest and not saying, "Oh yeah, everything's great! I'm working so hard!" Right?
Christie:
Yeah. I was just gonna say it's reciprocal, right? It's the, it's the mindless question. "How are you?" And then the mindless answer back. "Oh, I'm great!" As opposed to, "No. How are you really? How are you dealing with X, Y, Z?" And then the answer that comes back? "Well, this is how it really is."
Christine:
Yeah.
Christie:
I love that. So let's talk a little bit about the, the mindset of a successful sales person and a little bit about what Quiet Selling is. It's such an intriguing title.
Christine:
Yeah. So I do talk a lot about this and, and in terms of like the mindset, I think there's so many things that go into it. But if I were to sum it up in one thing, I would say the mindset of a successful sales person expects success. Right? They don't worry about it. They don't overthink it. They just expect that it's gonna work out. And I think that is such a simple, but key-like concept to like embody, right? You just assume things are gonna work out, instead of worrying all of the reason. And I can tell you so many examples of things that I thought were not even possible—getting corporate sponsors, like things that I just didn't even think could happen, even like during like this pandemic that just happened like magically and easily.
Christie:
Oh, please do tell! Tell us a couple of inspiration.
Christine:
Okay! So I will give an example. So after everything, I have a great relationship with a fairly big company, but they've never like paid me for anything because that's like, they're a huge Fortune 500 company and they feature people in their ads and stuff like that. And I was like, "You know what? I'm just like this whole, like a pandemic is happening. I wanna get a corporate sponsor!" I never really thought about it before. And usually this process, you know, and I know from experience, would take months and months, like maybe six months. I know, when I was trying to sell to Toyota, for example, it took me a year just to get a phone call back. And that was like sending materials every month. I mean, that is the job of a salesperson. And you kind of like work that into your flow.
Christine:
"Hey, some really big clients are gonna take a long time." I would say this one big company, start to finish, took three weeks to close. A huge, like cash amount in my bank account. Not only did they not put me through their legal building because they told me, they said, "I don't want you to have to get approved by our like accounting company. So I'm just gonna pay you directly and get reimbursed. And do you need me to pay for your, like, PayPal fees?" And I was like, "Seriously?" Like, they offered to pay! I'm like, "Okay, like, I'm not gonna turn that down!" So it was, I mean, I've never had that experience ever when I worked for big companies.
Christine:
And it was like start to finish, a three-week corporate sponsorship. And I was amazed and they paid all my, you know, my account fees or billing processing fees.
Christie:
Amazing!
Christine:
So that was amazing! and you know, but I think these kinds of things are possible if you believe, "Hey, anything is possible. And I expect success." So, I mean, that is just one story, but I have so many more that, that I could share just for me and for my clients of, of the amazing things that happen.
Christie:
Yeah, okay. So I want you to break down that "expect success" a little bit more because there's more to it than meets the eye, right?
Christine:
Totally. Yes, absolutely.
Christie:
So one thing off the top of my head, and I want you to fill in the blanks. So I'll give you an example as like, "detaching from outcomes."
Christine:
Yes! That is actually a huge one. You're so good! So yes, I always say, you know, and another, like story that just pops into my head, is that there was a woman who worked for a non-profit. And they we're about to go out of business and she needed like a million dollar plus check to keep the doors open. And she was really struggling, it was really difficult. And she was telling this to a friend, and I think she did mention the amount. And the friend was like, "Well, how much do you need?" Because she, I mean, she was just confiding in her friend. And she told her the amount and the woman said like, "I'll write you a check tomorrow."
Christine:
And she's like, "What?" And she was like, "You don't know anything about me. I actually have, like, I don't talk about it, but I have a lot of family wealth, I'd love to support you." And it was done! And I say, that's a perfect example of not having expectations about someone or something or a situation because you have no idea, right? You have no idea of what's possible. You have no idea of a client that you call who you think it doesn't have any money, or you create this perception in your head based on who knows, on whatever your beliefs are. And you don't think that person can afford it, or vice versa, you think, "Oh, it's a slam dunk. This person like, you know, totally has the money.
Christine:
I think it's a great fit." And both of those are not like the right, I would say, like energy to move forward with in conversations with people. So I always say like, "Don't have any expectation. Your only goal in a conversation with someone, especially a sales conversation, is to provide value and to serve them however that looks to you." And I think for a lot of people, that's maybe giving a little bit of consulting advice, being someone who listens, but I'm like, that is the only goal. Your goal isn't to like close the sale on the call. It is just to provide value and to serve. And when you come from that place, it changes first of all, your energy.
Christine:
And it changes the way that the phone call is run. I know so many people have this checklist, like, this is how you do a sales call, right? You have to do this and you don't have to ask them this. And then you have to show proof and give testimonials. And then you have to ask the "Why." It goes down the whole list and I've seen it. And I've even, you know, given feedback on those. But I think those are like a huge crock of shit. Like, I don't think those are useful at all. But I think, you know, I would say if you could go to a conversation and say, "Hey, my goal here is really to provide value. How can I do that for this person?"
Christie:
Yeah. Seeing sales as service, really.
Christine:
Yes!
Christie:
And even I feel like there's a problem with the word "closing a sale."
Christine:
Yes! And I actually always say why, I say I never use that word, but I always point out I don't use that word, so-
Christie:
Well, you're pointing it out now, but yeah. Tell us, what's it all about.
Christine:
Yeah. And I think that's, well, first of all, I think it's a terrible word because it is the exact opposite of closing, right? Like you are beginning the start of a relationship with someone unless they're a repeat customer. So I say it's creating agreement. Right? Because it is an agreement to move forward. And I say, this is so, this is why selling and learning to sell mindfully is so important. You're setting the tone for the entire rest of your work together. So if you're an entrepreneur and you were hard sold, and you felt like, you know, someone didn't listen to you when you were making, giving feedback on a call and then you get into the program, you're already coming with this feeling of, "I wasn't listened to, I felt kind of steamrolled.
Christine:
I'm not a hundred percent on board with this." And that is not gonna be good for you. Or like anyone else in the group or the person who's leaving you. It's not good for anyone. So, I mean, I would much rather see people have, like I say, it really should always be a win-win situation. If someone's not a "Hell, yes!" Then there are "No," and that's fine because that's the kind of clients that I want and that's the energy I want around my people.
Christie:
Yeah. And what you bring up, it really is a two way street, you know, with the win-win. I mean, I think, I mean, I've had situations where I've been, you know, I'm in a one-on-one consulting and I've had a few, you know, one to many programs as well. But like, I remember the people that are saying, "Well, can you work on the price a little? Like, can you give me a discount or something?" And I mean, it depends on how they phrase it and what their energy or in their intention is behind it. Like, some people are just out for a deal, like they're those people. And then there's some people who are truly like, "I really want to work with you. Can you like, is there a payment plan? Is there some, like-" Right? So, I mean, what would you say about that?
Christie:
Like, are there some tell-tale signs that, you know, maybe you shouldn't move forward with this deal, if you're the salesperson, I'm not, I'm talking about if you are the salesperson or the marketer.
Christine:
Yes! Absolutely. And I think that's a great example. Like, kind of picking up on the energy because there are some people who naturally like, love to negotiate and that like makes them feel good, but then there's other people who ask a ton of questions. Right? And when they start getting into the nitty-gritty and I've had clients who do this, they're like, "Wait, so how many calls do I get per month again? And what is it like, where do I log in? And how do I-" You know, once they start getting into these questions, I'm like, first of all, I think everything is not exactly what people say it is. Right? If people say the objection is price, it is not always price. A lot of times, it's just that it is not a priority for them. Right? Because money represents our priorities.
Christine:
So, you know, I will ask people and if someone gets into the details of me and like, "Well, what about this?" Or they start going back and forth with these questions. I can tell they're either talking themselves out of it, or they're just like in their heads so much. So I always tell it like, and I've had clients like this before, and I'll say, "Okay, like, here's the situation. Like I've answered all your questions. It does not matter if I'm doing like a 45 minute call or how many emails I answer. Like, that does not matter. If you think we're a good fit to work together, let's like move forward. But I need you to go to a quiet place and check in, in like, not with your brain, but like with your heart and see if you be like, it's a good fit!
Christine:
If you do, awesome! If you don't, it's totally fine! I want you to find the person who you feel that way about, and work with them because they're your client. That's the person you're supposed to work with!" But I do see a lot of people. And sometimes, you know, to be honest, it's because someone had a bad experience. I did have one client like this, who she had had a lot of bad experiences with other coaches. I could just tell. And so she was really skeptical. And even in the beginning, she was sending me a lot of e-mails like really, "What about this? What about this?" Part of that was her personality type. And then part of it was that she just wanted to feel like safe and trusted. So I made sure I went like above and beyond working with her because I could tell she was a good fit.
Christine:
She just didn't feel completely safe based on past experiences. So, I mean, I think, like you said, it's like picking up on the intention of what they're looking for, but also having frank conversations. A lot of people will shy away from the money conversation and I've had talk to people and said like, "Look, if this is truly a financial hardship, this is not the right program for you. But if you're really debating between this and something else, like, let's talk about it. Like, what's your real concern?" Because it's so easy as a buyer to be like, "Oh, what's the price?" Or like, "I can't make that time." And they're just saying that to put up a wall because they don't want to talk about it. So take the time and dig into it and say like, "Well, what's this really about?
Christine:
Like, let's talk about it."
Christie:
I love that because there's usually a question behind the question.
Christine:
Yeah, absolutely! There's always-
Christie:
Exactly what you're saying. Yeah. Okay. So let's talk about Intuition, because a lot of these, these concepts that you're bringing up, I mean, it's really about tuning in to that other person and like feeling what energy they're broadcasting
Christine:
Yeah!
Christie:
Or feeling, are they out for- Are they like a shark looking for a deal? Or are they, you know, truly wanting to ask you something else? They just don't know what that question is. Like, like how, like what's your philosophy on intuition and intuitive selling? Yeah! So my philosophy on Intuition really is that it's all a hundred percent about trusting yourself, right? I'm like, if you believed every little thing that came into your head and every like, thought, like not, you know, and, and you can tell where they come from. Right? You can tell like the worrying thoughts, like, "Did I leave the stove on?" Is like in a different place in your body than like, "Does this feel right to me?"
Christie:
Right? But if you believed all of those things and they were all right, like how would you manage your day? And I really learned this from working with a woman who is like an intuitive coach and a psychic. And she was like, "Well, you know, like what if all that stuff you're hearing is like, is true?" She's like, "The only difference between you and I is that I believe all of those."
Christine:
And I was like, "Oh, that's really interesting!" So I do think you have to be in a grounded space to hear your own intuition and to pick up on that. So it's really important, you know, what your own processes around that. For some people it's meditating, for other people it's being in nature. For me, I just need total quiet. I can't have like music or like, you know, stuff going on in the background, I just needed to be really quiet. And then I feel like I can connect. But yeah, I think that it's just so important to trust yourself. And I talk about this in the corporate world all the time. It's about trusting your gut, right? Salespeople have been talking about this for like, since the beginning of time!
Christine:
Right? And it's about trusting your gut and why that's so important because all- like sales, especially in big companies, is all about the numbers and the projections. And they definitely tell a story. But if you have a gut feeling something's off, it is. Absolutely! Because your gut is really your subconscious, right? And your subconscious, I would say, is your intuition. And it's, I always say your subconscious is this massive, supercomputer that's processing all this information that your conscious mind cannot process—all of this stuff from all of your history, from everything you've seen and heard and smelled, everything is coming together. And that's a very valid information source.
Christine:
So like, why wouldn't you listen to that?
Christie:
Exactly. Yeah. I think it's too about your intention. So if you believe, you know, if you believe in yourself and you can believe that you will get the answer a hundred percent. And then you have that intention, whatever, however, it looks for you, like going on a walk, or like you said, you know, sitting, you know, praying, meditating, whatever your thing is, it's that intention that you go into it with. It's like-
Christine:
Yeah, yeah, absolutely.
Christie:
If you're seeking a specific answer, also being open to what it could look like and just kinda like detaching your mind from forcing something to come out of it or analyzing something like, you really have to take your mind out of it almost.
Christine:
It is. That's so true. Yeah. And especially some people are much more of a thinkers than others, right? And they're like always in their head. And I always tell for those people, like figure out the way that you cannot be in your head whether that's you have to go in like a really hard run or like being in nature. But the other thing that I would say is super important and especially for women, is to have something and I used to call it, kind of what I call it- I'm trying to remember, like a love journal. And that's full of all of your testimonials. I do this claim your confidence challenge, and the entire time during the challenge, they're building up things- Oh! I call it a Love Book. That's what it is. I build up all of these things so they can create this book at the end so they can keep it on their desk or wherever they go for when they sell.
Christine:
Because I think it's human nature that we just remember all the things where we've made mistakes or we've done something wrong. And we forget all of the amazing progress we made and like the client who tells us that, like we changed their life or that it was so impactful or that it didn't just help them, it helped their whole family. Right? We forget these amazing stories! And I think it's so important to remember those and have something, especially if you're selling on a regular basis or anyone really doing business, that you have something that reminds you of that. You know what, and you print it out and you can like a look at it. So if you are feeling nervous before a phone call with someone, or even like before you're coaching a group, you'd look at that and you're like, "No, this is like, this is who I am.
Christine:
This is what other people said. This is evidence that what I do is really impactful and like really, really helpful and meaningful!"
Christie:
I love that. I'm going to do that. Like I have a Testimonial page. Right? Like pretty much everyone does, but yeah. I don't look at it that often.
Christine:
Right! Yeah, I know we get them. And we we're like, "Oh my God, that's so amazing!" And then we forget, we put it on our website and it's like, we don't even look at it again.
Christie:
Yeah. Yeah. And it's true! Like we're hardwired to remember the negative, you know?
Christine:
Yeah! And it's just like an evolutionary thing. So I'm like, make sure you remind yourself because there's like, there's evidence. And, like, you are actually super amazing!
Christie:
That's amazing. I love that. So I'm super curious. So, you know, there's some salespeople that can be pretty arrogant. You know? Some salespeople you're talking about being confident, which is totally different, how does, like, how does humility come in?
Christine:
Oh that's a great question! I, you know, my definition of confidence, I think, well, I think confidence is different for everyone, right? Some people do think of being confident as being very arrogant or very sure of yourself. And I think usually like someone who is pretty intuitive will pick up that that's a mess, right? People who act like that are actually not confident and they're doing that because they're trying to become or feel more confident. And they think that's the way that they do it. I would just drive confidence as more of like being humble and like just feeling really grounded and calm.
Christine:
And I'm trying to think of the word now. Cause I think of like the wise grandmother, right? And I think a lot of people know like if it's not your grandmother- a wise grandmother, that's what I always picture when I think of confidence, because I think this is a person who is not gonna like, you know, create a big fight or trying to make a big argument. They just have this knowing. Right? And they are very confident and they have this energy that emanates like calmness and knowing and confidence, but it's very quiet. And I think that to me is the version of confidence and I feel like is very authentic because if you are confident, you don't have to convince someone of something, you don't have to like make an argument.
Christine:
You don't have to debate. It's just, it's a knowing. And I think that like, if you can strive for that kind of confidence, which is always on a scale, right? We're always fluctuating in our confidence levels. Like, and there's so many factors that go into it, whether it's the person that were speaking to or our situation or the day we're having, there's so many factors. And so I think it's important to recognize that as well, that it's something that's like never a hundred percent or zero percent. We're always working on it and getting better. But like to have that quiet confidence is just to have that like inner knowing.
Christie:
I love that. I love that. So, I mean, this probably goes into your whole Quiet Selling method too, right?
Christine:
Yeah!
Christie:
So tell me why you created that. Like, what was the epiphany you had?
Christine:
Yes! I remember the exact epiphany. So I used to- so I worked in sales for many, many years at big companies and startups because I work in the San Francisco area. And, and so I knew I wanted to create this online program to teach selling because I had met all of these coaches. I went through a coaching convention for life coaches. And that was because, I thought maybe I wanted to do that as a career change after I got fired. But I went there and realized that, you know what, like, I, these people are meant to be coaches, but that, I just knew I was like, it's something like that, but not, this is not it. And then I would talk to them, and I could see there was so much resistance around asking for money, around even talking about selling.
Christine:
They wouldn't even use the word "Sales", they would call it "Enrollment", which I was like, "Oh, that's interesting." And I was like, "Wow, I could really help these people!" And these people are all doing what they're meant to be doing. So I had a really big epiphany then, but I started out just pitching kind of services to women. And it was okay, but I could just feel that it wasn't really landing for some reason. And I couldn't figure it out why. And I was at this big, marketing conference and I kept hearing this word "introvert", like pop up. Like someone next to me was saying it, the guy on stage was like, "I'm an introvert." And I'm like, "Wait, I'm an introvert."
Christine:
And I'm like, "Whoa, wait a minute." I realized that my entire experience working in corporate America, the thing that was different and the biggest challenge for me, was not being a woman. It was being an introvert. And I was like, "Oh, what if I sold, you know, and talk about Selling for Introverts?" And I did like some simple lead magnet on Facebook. And it was like hundreds and hundreds of comments. Then I wrote an article on LinkedIn about why introverts are the best salespeople. And it was like a hundred thousand likes and people viewed it in like a few weeks! It was, it went crazy and I'm like, "Okay, I think I might be onto something here."
Christine:
So I originally developed it for introverts, but I realized that first of all, not everyone who is an introvert even identifies as an introvert, which is fine. People have different interpretations of that word, but also there are so many people, even if you're not an introvert who sell to introverts, right? Because we are a pretty big part of the population and it's really useful to know. So I thought, let me just take kind of the, how I've adapted my sales method, like as an introvert. And I'm gonna explain how I do it, because I think it applies to everyone. And like, even if you aren't an extrovert is gonna work right for you. So that was kind of like the original idea behind it and why I created it because I went in the bookstores and I have been to many, many, many sales trainings, and I never saw anyone who didn't just talk about, like, "Here's the four steps of the sales funnel."
Christine:
"Here's how you negotiate." Like no one talked about how do you deal with when you're- you got rejected, like 10 times in a row. What do you do when you're having a bad day? What do you do when you're like crying because you think you're not going to meet your goal and you're not going to get any new clients? Like, how do you deal with that? Even calling someone when you're having such a bad day, like no one talks about any of that. So that was really my goal was to kind of fill that gap too.
Christie:
I love that. So do you want to go into any of that? And like any more into depth on the Quiet Selling or we can wrap up too, we're like pretty much at time. So-
Christine:
Yeah. I mean, I can, I can go into it all a little bit. I mean, at a very high level.
Christie:
Yeah, sure. Let's do it.
Christine:
Yeah. Okay. So I really look at the sales funnel and a lot of people really like break it into all these steps, but I just had this philosophy that everything can and is simple. So I just teach the basics. So you could say that I'm teaching Sales 101, but I really think that's all you need. I've seen a lot of sales books that were, they're about negotiation or spin selling or some kind of method. And it's a lot of like, I feel like stuff that's obvious and that's just one part of the sales funnel. So I call it the "Abundance Funnel" and there's really just four steps. So it's number one, CREATING AWARENESS, right? And just building the awareness amongst like the people who you want to buy.
Christine:
So there's a lot that goes into it. And I explain that and it- but it's knowing who your people are and knowing who your people are or not, and finding that sweet spot. And then it's about CREATING INTEREST AND INTRIGUE. And I think that is especially important in today's world, because there's so much information on the internet. You can be interesting, but you have to have something intriguing, right? Something that's gonna catch someone's eye, right? Like Quiet, and Selling don't usually go together in the same sentence. So people are just curious, like, "What is that?" You know? And so that's, I think really important. And then, you know, you do need to MAKE AN OFFER.
Christine:
So I always say like, you have to know what your offer is, how is an offer created, and then offer it to people. So often as entrepreneurs or like new entrepreneurs, people are just not making enough offers. They're just making maybe one or two offers a week when they should be making like a hundred or at least 20, if they wanna get any kind of traction. So we talk about making an offer. And then the last step is, you know, CREATING THAT MUTUAL AGREEMENT where it's a win, win. And making sure that there's a process for, you know, integrating them as a client, because one, I've been in many experiences where I've been sold something, and then I felt like I was dropped. Right? And like, nothing else happened where I was passed off.
Christine:
And then the energy shifted. And then it was all about like, "Oh, well, we sold, you know, we're not gonna give you any more attention and talk to you." And so I think that-, and I don't even think that that's always intentional, to be honest, I think often that is very bad planning. So my goal of explaining kind of the abundance funnel is just to have people understand the like, the basics and have realistic expectations. Most people can not be closed on one phone call. They can not be like sold from a Facebook ad directly to a high end program. If they are, it's because there is so much work that is done in the background, right? So people who are teaching this method, I feel are, are really doing a disservice because they're not sending realistic expectations for people.
Christine:
Can you do it? Yes. But there is a lot more that goes into it than just putting up a Facebook ad and getting someone on the phone, right? There are like a hundred other steps that if somebody's doing that successfully, that they, I hope that they're sharing. And then there's the entire process of bringing someone on as a client. So that's kind of the essence of the Quiet Selling Method at a very high level.
Christie:
I love it! Well, it's amazing. So how can people learn more about you? And then after you tell us that, how about you end with your final nugget of wisdom?
Christine:
Oh, okay. Perfect! So people can find me at ChristineVolden.com. Volden rhymes with golden. So it's a Christine with a C H Volden, and you can find a ton of information on there and some free resources, and webinars, and videos. And then all of my social media is @SoulfulSelling. So it's just s-o-u-l-f-u-l Selling. And that's Facebook, Instagram, everything. And a final nugget of wisdom. I would say, just to realize that your intuition is never wrong, never it is a hundred percent right every single time. So if you can use that as your guide post and like tune into that, you are in great shape.