In this episode you'll hear how to:
Unlock your genius through divergent thinking.
Apply Gina's protocols that explain neuroscience, faith and creativity in a way that is simple to execute for deep transformation.
Base your actions in faith, confidence and love instead of fear.
Transform your stress into a source of strength and turn your panic into prosperity.
About Gina Parris
Gina Parris, is an artist, a speaker and a mindset mentor to high-stress professionals. Despite being a public speaker most of her life, Gina found herself one night overcome with panic attacks while taking the stage. The ensuing depression and anxiety finally caused her to flee the career and ministry that she loved. Feeling like a failure, she suffered in silence, while "quitting and panic," became her bad habits. That began 20 years ago, but after seeing breakthroughs in her own life, Gina began sharing her discoveries. This quickly opened doors for her to be hired by world-class athletes and change-makers from around the world. She even helped her own son get selected in the Major League Baseball draft. She has now helped thousands of people thrive under pressure- and she's just getting started. Gina lives just outside Nashville, Tn where she & her husband have raised 4 highly-competitive kids and a rescued pit bull.
If you're inspired by this episode, I'd love to hear your biggest Aha! moments. Take a screenshot of you listening on your device and post it to your social media and tag me, @christieturley!
LINKS:
Gina's Free Gift "Turning Panic into Prosperity" https://BuiltToWin.com/mindmuse
Gina's Website, Instagram, Facebook, Twitter & LinkedIn

Christie Turley guides visionary leaders to reconnect with their higher genius, so they can improve decision-making and deliver greater profits, influence and impact. She is the author of the book, The Intuition-Led Business, which offers a framework on unlocking the intuitive and subconscious minds, and she is founder of Conscious State University, an online learning platform that teaches leaders and their teams how to make better decisions using science-backed methods. A dynamic speaker, she has shared the stage with many New York Times bestselling authors and is the host of The Higher Genius Podcast. She lives in the southwestern United States with her husband and their two daughters.
Let's Work Together
See What That Looks Like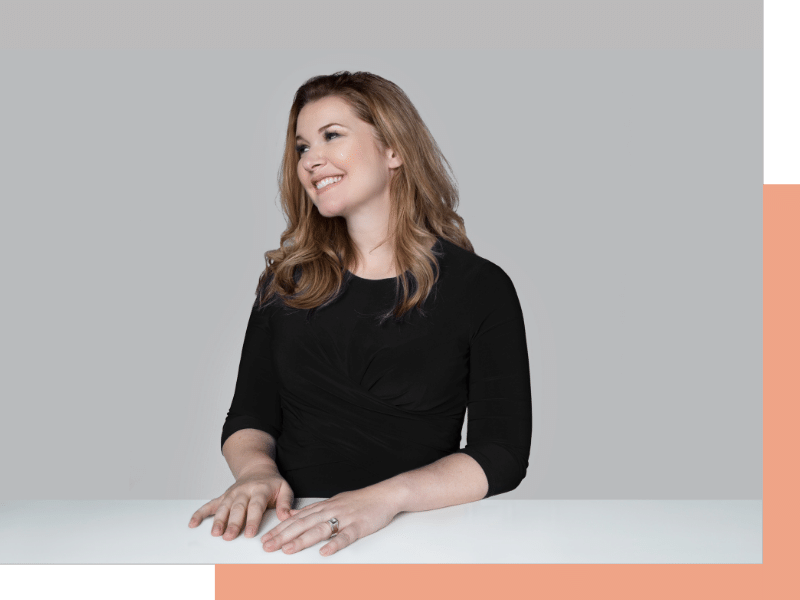 Transcript:
Christie:
how would you like to turn this Panic that we are all experiencing right now in two Prosperity. And this episode with Gina Parris who is an art artist, a speaker, and a mindset mentor to high stress professionals, including many world-class athletes in change makers from around the world. We'll talk about how to Unlock your genius through divergent thinking. And Apply Gina S protocols that explain neuroscience, faith, and creativity in a way that is simple to execute for deep transformation. And of course, we'll learn how to transform your stress into a source of strength and turn your Panic into prosperity. I can't wait. Let's go ahead and dive into today's episode.
Christie:
All right. Welcome Gina
Gina:
hi. Welcome to you to my studio.
Christie:
I love it so beautiful. And we have some listeners who can't see it, but I know for those that can be beautiful artists who you are. So tell us a little bit about how you got started.
Gina:
Well, I got started as a performance and life coach after being a, a speaker and minister almost my whole life, you know, and then 20 years ago it was my dream job dream position, running a youth ministry in a church that I honestly thought I had been born to work at for the amazing, amazing lead pastors.
Gina:
And one day I was taking the stage on a Friday night as usual, and I looked out of the auditorium full of teenagers out of nowhere. I had this panic attack that just had me gasping for air, and the band was playing their music really loud. And all I could hear I'm looking at it, the band members of all we can hear is my own heart is pounding in my ears. And they're looking at me like, are you okay? You know, and finally I ran center stage and welcome to the teenagers, and that was the anxiety subsided butt, that fear of the anxiety coming back, which it did week after week.
Gina:
And I have plummeted to this anxious and depressed space and I begged my husband just, Hey, why don't you get a job back home in my hometown in Spokane, let's just leave. And literally Panic and running away became my habits of the terrible. And so I kind of cracked the code in different areas of the panic attacks for you, you know, spiritually and energetically in different, different ways. And as I started sharing those techniques about from the last 12 years, I started sharing them in immediately. It opened doors for me to start helping thousands of people from professional athletes and high, high powered professionals to work from home moms and stuff.
Gina:
So that's how I got started in that angle. And then it just a few years ago and covered more of my childhood dreams to integrate the whole artistic aspect to turning Panic into Prosperity.
Christie:
Yeah. I love that. And I mean, just so we're clear, I mean, you are a high performer and so for you to have this panic attack and then go and slip into these habits of hiding, I mean, that was a very uncharacteristic of you. Like what were, what were some of the affects of that in your life? Like what were you faced with?
Gina:
Oh, incredible shame, right. To go from most likely to succeed and always being successful. And I first started getting paid to speak as a 16 year old. So at that point I was probably 30 too. And to lose my bearings in every way, I just felt like a failure. And I just did not know what I know now. And so I developed my catcher, you know, catch your process because the first thing is to clarify, what's really going on. And I had no idea how to do that. So instead of really leaning in and asking what's happening, Hmm. Maybe it's because you have a third baby and outcrop twin babies, and you were a little overwhelmed by that instead of taking the time you took that.
Gina:
Exactly. I went into panic and fear and shame, and I didn't know that it was my body's way of trying to get my attention. And I didn't know all those techniques, you know, when it made it to subside by running center stage and screaming and all of the kids welcome. We're so glad you're here. I didn't realize that was one thing that I could always do when starting to feel panicky, that I could always just go with it and raise my energy and pretend I'm running or, or something. I just felt like, when is this going to happen again? And, Oh God, Oh God, it would be horrible. It is the worst thing in the world.
Gina:
It feels dangerous even though it's not. So it, it just, I feel like it costs two years of feeling like I was spinning my, my wheels, even though I was raising the kids and be in a great mom, I still felt that shame of I'm really not in a fully in my lane.
Christie:
Yeah. Yeah. So this catcher method that would prove that you created, you were saying, when we were speaking earlier, you were saying it was, and I'm inspired by your sun as a catcher. Can we go through the rest of the, your, the acronym?
Gina:
So one of my, when I had this amazing breakthrough using, and that point, it was the emotional freedom technique. And with some people call it tapping or whatever, that was one of the things that gave me just a huge breakthrough on a performance, anxiety issue. And so my son came home from a baseball game. At that time, he was just in seventh grade and he asked for my help. And I said, well, I just learned this weird thing. It says since catchers, try to catch the ball and release that really fast. I'm like all of the cancer. So it, it C H T C H E R for release. And the C is to clarify what's going on.
Gina:
And when you're feeling anxious or panicky, what we're describing can happen in a moment, or it can happen over years because your stress response is going to be fight, fight, you know, flight or flee, fight, or flight fight, freeze, fight of flight, or just ruse. So if you're stuck in a rut forever, and that's your freeze response. So that was part of my issue, but see, it means to clarify, what's really going on. So you can take a deep breath and instead of fighting it, just clarify it. So that SI like, Hmm, what's going on? What's this about what might this be about? It could be a Feeling well, I feel like my heart's pounding out of my chest, or it can be deeper.
Gina:
Well, I feel like I might get fired or, you know, so, so clarify it, but then a stands for and knowledge and accept it. 'cause what happens is when we feel that uncomfortable state is, we just want to fight or flee, of course. And so the opposite is to lean into it and accept it. And so in, in the tapping protocol, the setup phrase, I just love it. I use it with all kinds of modalities, which will just have you take that deep breath and tune into how you're feeling and say, even though I'm feeling so anxious, I totally accept myself anyway.
Gina:
And so you let yourself acknowledge what your nervous system is saying, Mayday, Mayday, this isn't safe, this isn't safe. So when your nervous system here is you acknowledge it, then it's like, okay, I accept myself in all of these emotions. So that's a acknowledged, a C a T T is to give thanks. So you move from that stress to gratitude. And so you can thank your body. You can start there. Oh, thank you for pointing that out. Or thank you that I'm safe, even though this feels dangerous. Thank you. That I'm surrounded by people that I love.
Gina:
Thank you for a lot of the athletes. For example, I'd have them start saying thank you that I'm playing this sport. I love thank you that I have teammates I love, but anything that you can do that move you to thankfulness. That's going to shift your, your energy and your chemistry to be more empowered, but it's, it's good to do that after you've acknowledged what's happening. Otherwise you can still stay or your nervous system was like, yeah, we are not paying. And to me, we want to acknowledge and then give, thanks, see a T C O change. So that second C stands for change or challenge.
Gina:
You know, anything about your trigger and, and what you're believing about it. Like Hmm. If it's a memory, cause usually there's some kind of image like, or a memory, somebody words. So change it, change the memory, change a memory to have a big cartoon changed. The voice of whoever was yelling at you with one of, one of my clients, he remembered his, his coach telling them to be proud of me. It all by himself to the office to say, bringing you here was a big mistake. You're nothing but a mistake. While you can imagine how that would affect this student has always been the star of the best and the whole state is.
Gina:
So we change that memory even while tapping on all these, you know, the car gets under his eye and is over his heart and they change it. Like you picture is a coach like a little bitty mouse yelling at him. You'd just a mistake, a mistake and, and change it to a cartoon or we'd play it really slow.
Gina:
See. So that, that memory, it gets lodged out of. What's really a hologram when we face a trauma and whether it's big or, or seemingly small like that, your brain likes this little 11 second hologram memory of it. So when you can change it and distort it super powerful. So that is C so clarify, except the banks change it and then H is helped somebody else. And so even if you are just picturing yourself, helping someone being on the other side of this trial and help in some way to be in an encouragement, it, you powerful.
Gina:
And then of course the faster you can do that in real life. You just tell somebody to that I've been through it. You will get through this. You're going to be here.
Christie:
Okay. Is it confirmed to your brain?
Gina:
Oh yeah, I'm on the other side of this. So then are, of course has released so catch and release and, or even replace it. You can replace it with something more empowering. So it's pretty fun to know that we can do that when we're faced with all kinds of stress. And so, like I said, that can happen in right now. My city has, it had lots of people killed in a tornado recently. And, and now all of the schools are shutting for, for a Corona virus. And there's just so much stress. And so it's really helpful when people, they take those deep breaths and they acknowledge what's happening and they, they make the choice and they can release that fear and make a choice.
Gina:
Hmm. Whatever I'm doing, I'm going to choose to do it in faith. You know, I sit, if you feel like you, you have the confidence to go to that meeting and some people don't do it in faith. You know, if you can connect your faith, your confidence with washing your hands, wash your hands and face and say, I'm in the state. Thankful, thank you. Thank you that I can wash my hands. And my body's healthy. Thank you that, that I can get on this airplane and confidence. And I'm connecting my faith to the fact that I'm feeling confident in this. So whatever we do, we want our actions to be based in, in faith and love instead of fear.
Gina:
So
Christie:
Yeah, that is such an important point. Its like examining why your making a particular, a choice, whether you know, this particular situation that's going on right now in the world is someone can be listening to this episode, but it can be, I mean, examining your choices in every moment this, if anything, this situation that we're faced with now, right. Is a good chance for us to learn from it because there is a tremendous amount of fear coming from all angles amplified right in the media. And I mean you hear reports of people going to the store and it's like, why are you making that particular purchase?
Christie:
You know, are you doing it out of fear in the face? You know, or, or anything it in business, right? It's like, why am I taking this particular action? And is it because I'm trying to cover my rear end and that's like a fear type of thing or is it, you know, out of faith, you know?
Gina:
Yes it is it out of love because we know this will be best for our clients. Right? Yeah. So true. You know, when people are afraid they're easier to control. And so as those of us in business, we should have to be the most objective when we're looking at media frenzy in a way as marketing, like come on, you guys, if it bleeds, it leads, you know, they say in media, so come on let's we should be the most astute to say, Hmm, is there maybe some economic drivers to this fear that's being pushed on me.
Gina:
And do I really want to just go along with that crowd? Or do I want to think what's, what's wise what what's wisdom saying?
Christie:
Yeah. Cause you can create your own reality and you know, and, and, and what's the saying, it doesn't matter what happens to you is how you react to it. Absolutely. How do you react to the situation? Sure. You want a, you know, protect yourself, but it's not like it's like every other day, why don't we wash our hands before we eat? It's like every other day, it's just like, let's examine our overall hygiene practices.
Gina:
Yeah. Yeah. And it's true. Whether the The scare at hand is that there is no shortage of things that can come against this. So.
Christie:
Right. Exactly. I mean, you really look at statistics, it's like, you're more likely to fall too one of those in this. So just keeping things in perspective to I think yeah.
Gina:
And to acknowledge that. So there is a part of this that we'll always feel guilty if we have a fear of, if we're, so the, the beautiful thing is to stop resisting and just give yourself a moment to acknowledge it and say, it's okay. And I totally accept myself in all of these emotions. And then you can move forward. I think more powerfully than having conflicting beliefs, which is what creates anxiety.
Christie:
Yeah. And I love that you brought up emotional freedom technique because I hadn't heard about that before, probably too and a half, three years ago. And it's been great. It's, it's a great tool to have in your tool belt. So it is strange when you first learn it. Right. To be honest is, but why does it work? What, like tell us a little bit of the science behind it.
Gina:
Oh yeah. It's interesting. So originally a Gary Craig who made it popular, learned from somebody who attributes it to traditional Chinese medicine. And so in TCM, the theory is that all the energy in our body flows along meridians. And even though they're invisible, they've been understood empirically for thousands and thousands of years. And so these ones happen to be close enough to the surface of the body, that when you focus on that stressful trigger and you tap on these targets, you, you free up block the energy and get back to neutral.
Gina:
So I didn't know if I believed in energy meridians until later when I studied karate and, and my sensei was like, Gina, you have to learn them to promote belts. Of course, they're real. I'm like, Oh, okay. On the, on the Western front, they have noticed that when you're faced with this stress and your amygdala is flooding your body with cortisol and adrenaline, that it's biological in for whatever reason, through brain scans and different studies that are actually extremely expensive to do those tests because you have to have all kinds of standardized, you know, people to do them.
Gina:
And this is a crazy expensive hundreds of thousands of dollars, but for the ones that they did do, they realize that through the tapping protocol that the chemist blood chemistry is saliva chemistry just totally changed back to neutral in the cells. Wouldn't release that cortisol In and come back to a state that's much more peaceful. So we're not sure why there is evidence that just doing deep breathing alone can be equal. So sometimes that works. In my case, I tend to get a little bit distracted to sometimes I just especially love, love, love the setup, the phrase.
Gina:
A lot of times, if I'm really out of control, how to still run up to, to my master closet or, or someplace. And I'll, I'll say, even though I'm feeling blah, blah, blah, blah, I totally accept myself in. And even though I'm afraid of this and this, and even though I can't stand how they screamed at me and cussed me out, and that was a horrible, you know, and it just really describe what I felt and the act and described the acceptance. And it is powerful.
Christie:
That's really interesting is you can start out that way, but by the end of your session, would you look back on, on maybe some of those things you said earlier and they don't even see true and true anymore, but it's like your perspective totally shifted your, your body chemistry was able to move through and release those emotions and you look back on it and it's like, I'm seeing this with a totally new eyes. Like it, it's like you're in a different person almost. And that's how, you know, it really works, you know, but you know, getting back to the meridians, you know, the way I was reading the FDA believe the organization has recognized acupuncture.
Christie:
So acupuncture works on meridians. Absolutely. So there is definitely something to it. And I mean, this isn't a medicine that has been around for 5,000 plus 10 years, you know, emphasis on the plus probably I, you know, everything, everything is energy, you know, so, and by not releasing these emotions, what are we face? We face, you know, our energy being drained because it's focusing so much on these, these negative emotions that we're feeling or reacting to our environment. And the more time we spend on that, the less time we can spend on the positive aspects of our life, like growing our business.
Christie:
So I even, it's interesting. I actually had someone tell me about a tapping that they, and I've tried this, they, they use it not only to release negative emotions, but to amplify positive a positive way. Yes,
Gina:
I agree. I do too. So like the negative is not even a five on a scale of one to 10, we call that a subjective unit of distress. Yeah. And then I'm like, Oh, well that was just amplify the positive.
Christie:
Yeah. So like when you're doing an affirmation, you can really embed it into your physiology. Just like those negative emotions were embedded, but instead you're choosing the positive, which I think is fabulous.
Gina:
I need to do, and I have to go back to something you said, cause it ties so great into our prerecording conversation. So my catcher method is all about creating your peak state, which was a lot of work that I did with athletes and the high performers, you know, all about compete, compete, compete, how to compete. And so my overriding protocol is about a new way to compete, new way to create and a new way to collaborate for really converging into your best work. And so like you said, you hit it perfectly. Why the next most powerful thing to do is, is Unlock and new creativity because we all need to Unlock our genius again.
Gina:
And so you said you start to see it totally differently. Like it is so true because we all need this, this new way to see. And so my, my three C protocol for convergence, I call it converging up out of that negative state as to compete, create collaborate. So let's talk about creative. Can we talk about it?
Christie:
Yes. I love talking about creativity because I mean, even if you're not creative, right? You don't think your creative or artistic, that's not what you mean by that. Explain that first. And then let's go, let's talk about it that way.
Gina:
Oh my gosh. First of all, lets just start with, how do we see in the first place? Because like you made the point, everything is energy. So in perception. And so when we are seeing something, our little eyeballs they are taking in information and on the back of our eyeballs is a hundred million retinal cells in each cell has its own job. It might be only see every shade of red. It might be catching distance. It might be noticing things moving left to right. It might be notice things moving right to left.
Gina:
Its amazing. And so this data that comes in our eyeballs, it goes through the cells and it becomes energy. And then that energy gets filtered through our, our brain all the way back up into our right side of our brain, which is all of these images collected through a lifetime of education experience, belief expectation. And so If what comes in our eyes. Doesn't match, you know, our story on this right side of our brain.
Gina:
It just what we see. And that's why our perception to us it's so real, it's it honestly is. And partly why we should really, really be gracious with other people who see things differently, right? Is there all a product of their teaching and their experience? But the amazing thing is the fact that none of us really see accurately, the only way to see accurately is to learn, to draw like, so get with me on this because even though we were like, no, I can't draw weight. The only point, because at some point we want to get to this, this fat that without we've touched on it earlier without creative expression, you are prone to depression.
Gina:
So let's just learn new ways to see you so that we can create. I'm not trying to make, you have to be Michelangelo or Leonardo da Vinci. But let me tell you about Leonardo DaVinci that you can have in common with him is he always said the secret to his genius and he is still historically considered the greatest genius that lived the secret to his genius was his ability to see, to learn how to see. And every genius throughout history has said the same thing. They were visual thinkers. And so when you can think visually you it's pre-verbal language, it's prophetic, it's simple foreshadowing.
Christie:
That's why they say a picture's worth a thousand words because the cymbal, you could spend pages and pages in a book explaining one symbol. But if you just get a visual picture, you got it.
Gina:
Yes. And it makes you learn to see more creatively. It makes you unlock your genius through what's called divergent thinking. And so a lot of times genius level thinking is measured by that how many creative ways can you solve a problem? And there was a study done once where all of the participants, I like 98% of them by their creative thinking were proven to be genius. But you know what they have in common, they were all five-year-olds You were five.
Gina:
So they tested them again when they were 10 and the genius level dropped significantly. Then by the time they were adults, only 2% were still genius. And guess what we say today, the only 2% of the population is a genius will get us to what we stopped. What's the first thing that we cut
Christie:
And the town we knew we were taught to shut it down.
Gina:
Absolutely color within the lines. You know,
Christie:
You must use your right hand, not your left hand.
Gina:
Yes. Somehow I survived. I'm still left-handed but you're right. It was a challenge and all of those things, but it's just so it's diabolical, I'm convinced at some cosmic plan to strip humanity, genius to make us think only reading, writing and arithmetic matter,
Christie:
Memorizing all of that to write, which is a creative activity at all, but we're all creative and we all have the same creative life force, right?
Gina:
Yes. So anything we can do to, to see, like I just encourage you as you're looking at anything, pretend you're taking a snapshot of it and really look, what colors are those? What is that? What does that look like? Really? Because most of us try to draw and we draw in symbols what our left brain would say, a tree looks like this on eyeball. Looks like this, come on, come on, lets just do it. But that's, that's the wrong side of the brain for recognizing space and shape and color and composition. So I love, that's why the work you do create such beauty and cohesiveness for your clients, right?
Christie:
Yeah. Well of course. And, and also, you know, when your, when you can tap into this, even if you aren't artistic, even if you do draw something, I've heard of studies, even, you know, a psychotherapist will use drawing as a, a sort of therapy to find out what people are thinking, both in their conscious and their subconscious mind, depending on where your drawing was on the paper. And this is a scientific thing because you with, with using those creative skills, your right brain is the, if the creative center is the intuitive center.
Christie:
Yeah. So, you know, I mean I just, I just wrote a book on Intuition and so I know this is true. It's like by being creative, you have a direct pathway into your subconscious and also the divine, your, your Intuition
Gina:
Absolutely I'm convinced the language of heaven is images as well, to like your saying, you have that access to really the supernatural to say, what, what do I need to be seeing? What I like? What does this look like from heaven's perspective? What could be a solution? Because we're talking about innovation and answers to deep problems in you are a hundred percent correct. And you probably didn't realize that after hurricane Katrina, there was such a shortage of therapists for the children. Who'd been traumatized that they've discovered that giving them paper and paints and letting them express their emotion through those things was more healing than therapy.
Gina:
So created the expression of course includes the singing and dancing. And I heard one time, some Ugandans after genocide kicked out, although the Western therapist's that thought they were, you know, yay, we're going to go bring therapy to these poor Ugandans. And they said, we finally had to ask them to leave because we know how to deal with trauma. We come outside, we have a lot of sunlight. We play our drums and we dance. And these Westerners wanted us to just sit in small rooms with no sunlight until all the bad things that happen to, we have to ask them to leave your gotten, to like make people, we should hire them
Christie:
A travesty, that there are so many programs, art programs and music programs that are being shut down. Yeah. Yeah. And that's the genius for cutting early that access to the genius. I mean, look at all the, the inventions we've had a lot of times those come from a pure intuition and inspiration or, you know, a lot of the inventors were a famous for taking naps during the day or sleeping very little during the nighttime so they could take naps. And when they would wake up from their nap, they have, they would have the idea because they're coming out of that subconscious creative state.
Gina:
Yes. So that's a good invitation for the vision boards and all those things that keep our vision of what we really desire in front of us, because then our subconscious can go to work with, Hmm, how can we make this happen? What would, what would be a great solution to this? And I just got a book this week, it's a small, but it's by Winston Churchill because I've always been a fan. And I had no idea. He was a amazing artist. And he wrote a book called painting as a pastime because he says how important it is as a high powered thinkers and decision-makers to do something that uses a whole different part of your brain to rest that very busy decision-making part is super brilliant.
Gina:
Wow.
Christie:
Albert Einstein said that you can't solve a problem with the same mind that created it
Gina:
Exactly onto something. Exactly. So that's right.
Christie:
I see that like reflected both in what you said about emotional freedom technique, right? Because you obtain a new perspective exactly. And healing, whatever that trauma is. Now you can look at something differently in that reticular activation system, your brain's filter notices something different, a new opportunity that you wouldn't have seen. And then also the other, the other side of this that we're talking about is like practicing that creative muscle.
Gina:
Yes. It, and the fascinating thing is like, there is a science to beauty in these things. That always seems so subjective, you know, but there's certain laws there's, there's there's fundamentals and there is no creativity when you don't understand the fundamentals. So like for physical art, they include composition and a color and light and value and technique, you know, there's, there's fundamentals, but even things as subjective, as love, there's a science to love.
Gina:
So when you feel like, Oh, I can't ever recover. I can't love myself. I can't love that person. Yes you can. And all of these cases are, our brains are hard wired to keep us safe. And our brains are also hard-wired for love and connection. And so there's the science to bonding and to knowing if your safe with somebody and how to change the dance that you do with each other to make it safe. So all of these things that are in fact, you know, we could call That collaboration. Like that's my, my final seat, you know, as a new way to collaborate, we absolutely need community in and our culture where we've now become.
Gina:
So no's to the phone, connected people are lonelier than ever, because I think we've lost that true community and connection that our brains are wired for in the way that we long for. So boy. Yeah. And
Christie:
I feel like it even more, it goes deeper. Like almost like an intimacy, like, you know, just that longing for a connection because yeah, you could, maybe you have a group of friends that you get together with, you know, once a week or once a month, but the conversations could still be a little bit on a superficial side. And like, you could still feel just as lonely. So its really having a, you know, a, a deeper connection with people beyond just like, so what's been going on this week, like, but being able to have someone to share your challenges with, or your emotions or those things that you'd rather keep private, it's gotta be the right person.
Christie:
Right. You gotta feel safe. But yeah, I agree. It's like everyone needs a friend like that.
Gina:
Yeah, exactly. Oh, we believed him need that. And we're wired for that. So there's no reason to ever feel ashamed like a whole, I shouldn't need other people that's most of our audience, I don't think that's their problem, you know? And it's that,
Christie:
Well, it can be lonely at the top. Right? The lowest person on the ship as the captain.
Gina:
Oh my gosh.
Christie:
I mean, I do think a lot of CEOs and entrepreneurs can feel prone to that because the people in their neighborhood don't relate to them.
Gina:
Exactly. Yeah. So we need to be able to have a real human connection where we're safe and where we can collaborate and, and dream together and make each other better and, and be totally safe. So we say that without mastery of the fundamentals, there is no creativity, but championship coaches have, have made really clear something that we can learn from the sports world and to Business and creativity. And that is where there is no freedom to fail. There is no there's no championship.
Gina:
It also, we know that in creativity, there is a popular story. That was, I don't know if it was first published in this book called fear in art. But in this story is told that the teacher who came in the classroom and said, okay, this semester too, the pottery students, the way you'll be in two separate groups in this group on the left, you are going to only be graded on the quantity of work that you do. So at the end of the work will, the semester will way how much you did if you just did the work. If you did 50 pounds of material and you get to a 40 pounds as a B, and this group over here on this side, you're only going to be graded on one pot, but it has to be perfect.
Gina:
And so through the weeks it was may be very clear that the group that was only supposedly going to be graded on quantity as they were busily out work and learning from their mistakes, they consistently made both the highest quality work as well as the highest quantity. Meanwhile, the growth of the group that had one pot resembles a lot of wanna be professionals because all they had at the end of the semester was all of their theory in how things should or in let's supposed to work and what it might be beautiful. And they have very little to show.
Gina:
And so we have to be safe. You guys, let's, it's just embrace this playfulness about Business and a playfulness and child likeness about life because Jesus said, let the children come to me because the kingdom of heaven belongs to such as these. And it's true. There is a child likeness that resinates in that realm of faith and the impossible and, and the beauty that we were created for. So it's
Christie:
Yeah, I completely agree. And it is like become a little child, right. That is especially given the statistics that you said about the genius level. Five-year-olds
Gina:
Where, like I just looked at it to you. I've
Christie:
Seen some experiments like that as well. And it's like, you know, they, who is it? Thomas Edison even said, I found a thousand ways to make a guy. And then finally it's like, would you like to fail at innovation nine times? And then finally get it right? Or like, just copy someone else because you know, they're successful and know that it's not really yours,
Gina:
Right? Like I'd rather do the first one, frankly,
Christie:
You know, that's where innovation comes from is being able to give yourself permission to fail and maybe not have the right answer the first time.
Gina:
Yes. And combined it comes to creativity is from combining maybe a little bit for people's businesses. And you say, Oh, I love that. I'd like to also include that people tell me you're you shouldn't do this and this and this, but for me it makes sense. You know, like for me in my artist, I'm going to speak her performance coach. I do all of that. I sell artwork, but I believe that could, the creative process is a big part of, of doing our best work in overcoming stress. For sure. It's been proven how much we reduce our stress when we're engaged and in the creative process.
Christie:
Yeah. I'm glad you said that because I really want to come back to this golden nugget you just dropped in a while back, you said without creative expression, we're prone to depression. And that is so true. I remember when I was going through one of the hardest times in my life and my husband and in my life, you know, we, we were going through seven years of infertility. Right. You know, and trying to start a family. And, and I was thinking I was depressed because I was Googling depression and fertility, and I found a study that said, it's similar stress levels to what cancer patients face.
Christie:
And all of a sudden I was able to get myself more compassion because I was like, Oh, this is like a lot more serious. Cause I w there's shame. There is like, I shouldn't be feeling so bad about this, you know, but it is, it's like you're facing death, have a family legacy. Right. Yeah. And I'm, and I remember at one point in my husband was like, Christina, need a hobby. And I wanted to smack him because he was like, I I'm running a business. Yeah. When am I going to have time for a hobby? But I took him up on it. And I, I dabbled in photography. I got pretty good at it. More landscape macro type of photography.
Christie:
Yes. And, and so like, I, I, I stretched my domestic skills. I had never learned sewing ever and decided I was going to, and I tackled some pretty big projects, but definitely like tapping into that creativity. And it's interesting because I do think that that it's all connected. It's like the fertility issues actually is almost, if you look at the physicality of the body, that's a creative center that I actually did shut down for a while. Cause it was like, I don't want to have kids. Right. Yeah. And, and I was never really into hobbies right.
Christie:
Until my husband said this, but my creativity came through my work with my clients. And so there's definitely something to what you said. That's a definite writer downer. So I mean, please respond like anything else that you want to add to that gem. I would love to hear it.
Gina:
You know, I think it's so important to know that it's not frivolous. 'cause, that's a thing that it feels so frivolous or to miss, like there is work to do, how dare you go play around with your paints or what are your writing poetry when we're trying to be, you know, D whatever it is, it's not frivolous. It is absolutely as, as critical to your success as working out and eating right, and getting sleep, you need the opportunity to, to like Winston Churchill said, get a hobby that uses a different part of your brain so that you can thrive in, in the highest level.
Gina:
Awesome.
Christie:
That's great. And I mean, it, if you look at the stats, it seems like our society is just climbing and the depression and the anxiety categories, and a lot of studies out there attributed it to how we're more digitally connected. You know, the, the, the Pinterest NV that can happen, the comparison items can happen when you're comparing someone's picture. Perfect. Finally cold newsfeed to your own life. Reality. Yeah. And, and it's, yeah, it's, it's definitely a good antidote to practice creativity and not resist it because you think, Oh, I'm not artistic or whatever, you might surprise yourself, right?
Gina:
Yes. Yes. I remember In when I was living in Germany, I took a painting lessons from a guy whose paintings are a big, huge abstract pieces. They were about $10,000 a piece. And he says, you know, a lot of times people will look at abstract art and think I don't get it. I could do that. And he says that always, always tell them, you must. 'cause one of two things will happen. Number one, you'll find out that you can't actually make something beautiful because you don't know how to make the laws work for you. Or number two, you'll find out you did, and you love it. And it changes your life.
Gina:
So do it. If it annoys you, if that someone else does something that might be a sign you're supposed to do.
Christie:
I totally agree. Yes. From a pet peeve, all the way to being jealous, because someone has the talent, you know, and someone else, that's a clue that you probably have it in your own and yourself.
Gina:
Exactly. Cause I can tell you a girl I'm not one bit jealous of people that play an Olympic basketball or things that have no intention. Yeah.
Christie:
You know, there's a reason why psychology called it a projection. Right. And even the reticular activation system that you mentioned before with your brain, you would not be able to recognize it unless you had it inside yourself. So that's a good inspiration, right? Yeah. Thinking about the things that you admire and other people, because really you're a giver, you're starting to show yourself a cup of water.
Gina:
Yes. And in fact, if you D if you tend to be really critical of other people, which probably your listeners aren't, but even if you, if you know of someone that's really critical, that probably means our self critical. So it feels to start always looking for the best and everybody else looked for the best and tell yourself, I love the highest and best in all people without even trying you'll raise your own. Self-esteem. So that's kinda neat. Instead of having to be doing all your mantras about yourself, I am this and I am powerful and I am now. I just, I mean, look at what's great about everyone else from a loving point and you know, become more calm.
Christie:
Well it's, there is a native American, I believe it is a native American's story about the two to wolves. You feed me, heard this. Do you want to tell it? Well, it totally applies.
Gina:
Yeah. This is the story has told us about the, who has told about two wolves that are always fighting and side of him. There's a dark wall and there is a white Wolf. And somebody asked the chief, which Dawn is winning this fight. And they says the dog that I feed. And so its true to who we want to feed our negativity and, and our lowest, most aggressive ways are dead. We wanna feed what's what's the positive and life giving and, and at the highest level. Yeah,
Christie:
Totally agree. Well said, wow. There's been some really great gems of wisdom here as well.
Gina:
You mentioned you didn't mention the RAs twice, which it makes him want to expound on it for your lips. Go for it. Yeah. Cause your reticular activating system is this part of your brain that actually filters out data. That doesn't mean anything to you because otherwise there's just too much data. And so that's the, the part of your brain that maybe you never noticed any red BMW was on the road before and now you're by a red BMW and you're like, Hey, how can I remember what else bought one? You start to see it. Cause it matters. But that also goes back to what we said earlier about your brain filters, what you actually see, which is why when Lewis and Clark showed up in the, in the country and they had ships on the horizon and this happened with Montezuma as well.
Gina:
The local people had only thought of canoes. And so when they saw those ships on the water, they literally did not see them because they, they knew if they're, if a canoe is all the way out on the horizon and it's that big, it would have to be huge. So their brains disarray for them, they didn't see them at all. So perception is reality. So that's why the creative process, anything you're doing, that's making you look at things closer and notice color and notice the value of notice composition In and then that plays into how you communicate and how you play music and how you dance.
Christie:
So well, it's, it's also training your brain to notice beauty, which is what we were talking about before, about noticing qualities that you admire and other people that they have that you wish you had as you probably do have 'em it's just a matter of you claiming them and exercising that muscle that's already within you.
Gina:
Oh, I love it. I love it for you.
Christie:
So yeah. And how important it is to be mindful of our thoughts to write. Yeah, because the more negative we are, the more negative we see and, and, and the more positive we are. And I have probably not the people listening to the show, but there are a lot of people that don't pay attention to their thoughts. And we think like what 80,000 thoughts a day or something.
Gina:
It is most of them repeat The from the day or in the day before. So that's why we'll have to converge converge as we go. It goes back to your catcher method. That's why, you know, noticing them and you can Transform them. Like if you, if you noticed you have a pet peeve, take it through the catcher method, right. I love that. Well, why don't you finish this off and tell us people where they can learn more about you and then give us a final thought, a final message for our listeners. Absolutely. Where you can always find [email protected]. And for these listeners I'll even have a special gift for you.
Gina:
It will be my module one from my masterclass of turning Panic into Prosperity. And so if you'll go to build to win.com forward slash mind, muse, built to end.com forward slash mind a muse I'll have that video available for you with all the notes and, and you can see me teach that in real time. And that would be really fun. Awesome. And I'll put that in the show notes as well. Yeah, absolutely. And so as a final thought, whatever you can think of that is your greatest stress right now. If it causes you Panic or just a stress, whatever it is, you would not be facing it.
Gina:
If it wasn't designed to make you stronger, your stress is it carries in it and everything you need for your next level for your breakthrough. And it is your invitation. Every frustration is an invitation to come up higher and heal. So instead of running away, let's press in and, and be excited because it means that your breakthrough is just right here calling to you because you're not supposed to be on that level Longer.