In this episode you'll hear:
The 2 ways to judge an A player — and why Stan believes when you hire by the resume, you end up firing them.
Vanity math vs the only metrics you need to understand to make good business decisions.
The biggest error that Stan sees businesses make.
The #1 marketing strategy ever created and the one thing to say to a rockstar salesperson.
Settling the debate between being a generalist and a specialist (Psst! It's not what you may expect Stan to say).
How to position your value proposition so that you're memorable, succinct and seen as the solution to the customer's problem.
How to double down on your profitable core.
Why you shouldn't make decisions based upon the "economy" and what to do instead.
Pricing mistakes to avoid and how to position your pricing instead.
The important questions to ask a coach BEFORE you hire them.
About Stan Peake
Entrepreneur by nature, coach by trade, catalyst by approach; Stan Peake lives to help values-based leaders discover and live up to their potential. With entrepreneurial expertise spanning 5 businesses in 4 industries over 17 years; and 20 years of leadership and executive management experience, Stan gets business, and he gets entrepreneurs. He is certified as an executive coach (certified by John Mattone, Steve Jobs' former executive coach), is a corporate facilitator, and is also certified in cultural transformation tools and over 65 tools that help to create awareness, change, and results in leaders and teams. He has helped pre-revenue startups get off the ground, to working with executives in global companies north of $10 billion in revenue.
If you're inspired by this episode, I'd love to hear your biggest Aha! moments. Take a screenshot of you listening on your device and post it to your social media and tag me, @christieturley!
LINKS:
Stan's Website, Facebook & LinkedIn

Christie Turley guides visionary leaders to reconnect with their higher genius, so they can improve decision-making and deliver greater profits, influence and impact. She is the author of the book, The Intuition-Led Business, which offers a framework on unlocking the intuitive and subconscious minds, and she is founder of Conscious State University, an online learning platform that teaches leaders and their teams how to make better decisions using science-backed methods. A dynamic speaker, she has shared the stage with many New York Times bestselling authors and is the host of The Higher Genius Podcast. She lives in the southwestern United States with her husband and their two daughters.
Let's Work Together
See What That Looks Like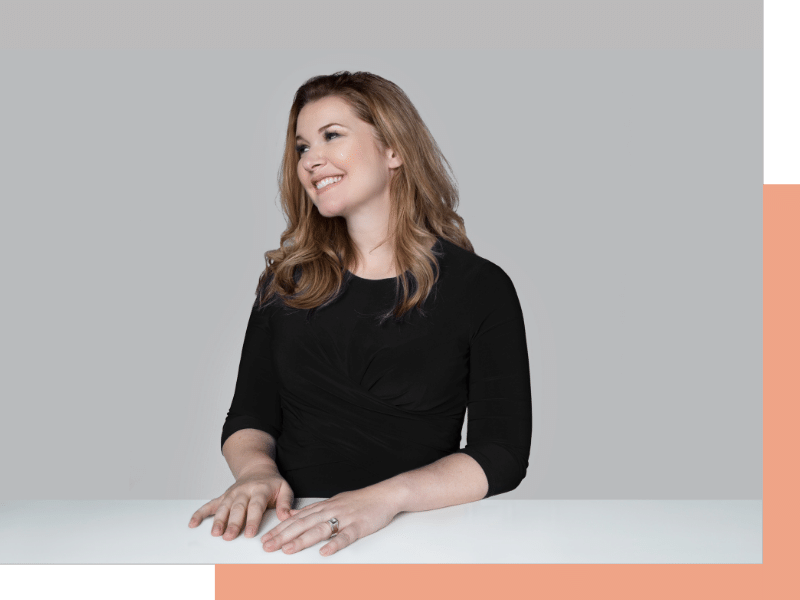 Transcript:
Christie:
Welcome to the mind muse podcast. I'm your host Christie Turley. And today Stan Peake joins me and we're talking about business marketing sales, operations. This is going to be a jam packed episode. Specifically. We talk about Stan's viewpoint on the biggest error that he sees businesses making. Right now we settle the debate between being a generalist and a specialist, and it's not going to be what you probably expect. A, we talk about how to double down on your profitable core and important questions to ask a coach before you hire them and much, much more Pricing it's it's going to be a fabulous episode.
Christie:
So Stan is an Entrepreneur by nature. He's a coach by trade and he's a catalyst by approach and he lives to help values based leaders discover and live up to their potential. His entrepreneurial expertise spans five businesses in four industries over 17 years and 20 years of leadership and executive management experience, he gets Business and he gets entrepreneurs He is certified as an executive coach, which actually he's certified by John Matone, who is Steve Jobs former executive coach.
Christie:
So it was a pretty cool is a corporate facilitator. And he's also certified in cultural transformation tools and over 65 tools that help to create awareness, change and results in leaders and teams. He's helped businesses from pre-revenue startups and helping them get off the ground to working executives in global companies, North of $10 billion, that's billion with a B in revenue. So please join me in welcoming Stan today.
Stan:
Christie thank you so much. So thank you so much for having me I'm a very honored to be on the mind news podcasts. Yeah,
Christie:
Yeah, absolutely. I'm, I'm definitely excited for our call and our talk today. And so I, you know, one of the things that are so special about this show is as we talk a lot about the, the unseen and the invisible forces that are affecting your life, your business, your relationships, and that can be seen from many standpoints, you know, from the physical realm to the spiritual realm too, the mental realm, emotional realm, and we're going to dive deep. So I, I would love for you to tell us how you got started and why you do what you do
Stan:
Love to, and not ironically, you know, I came from a background where it was all about the physical, mental, spiritual. I worked for a couple of different fitness companies, and I had a awesome experience. I worked for 18 years in fitness, health and medical, and in my second business, my business partner and I were bought out, we learned a ton. I mean, it was a paid education business. The so much good, but the challenge was, I went from a background of challenging people, helping them achieve their fitness goals. And then all of a sudden I was this executive with no real formal training on running a business, you know, running the profit and loss statements of a couple of our biggest profit, our lines.
Stan:
And it was all great learning, but my day to day was no longer what I was passionate about. So it was all inner work. That's the segue there. I really, for a guy that had spent 18 years in fitness, owning two companies, I had done more personal development in two years to figure out what the heck do I want to do? What am I good at? You know, what am I passionate about? And to be honest, there was times that it was quite a dark place, but that's why I do what I do now in the field of coaching a because I'd always been coaching people, I just didn't realize it. And B I had lost my purpose found, sorry, found my purpose, lost my purpose, found my purpose.
Stan:
What it changed was the platform with all the work I had done. I realized I'm here on this planet to lift people to their potential and in doing so, I helped them remove some limiting beliefs about where they ought to go. I just had done that for so long in fitness that I thought when the industry changed now, I got to start all over again. So it was interesting when I did a three 60 degree review and I did so much other development tools. The answer was me in the face. I was about to start my third business. And it was the first time I ever considered myself an entrepreneur. And I had wondered like, what am I going to invent?
Stan:
And by the way, I'm not an inventor. The first logo I tried to create my first client laugh for 10 minutes straight rolling on the floor. So I'm not a branding guy. I don't invent things. I coach people. That's what I'm good at. I just lost it. And it took me a while to find out what it might look like in its next iteration. And we'll get into this. But the pain I went through is really a lot of the pain. I try to help solve for others. And I try to help people understand that, that we go through the challenges we go through for a reason. And most often is to help other people who were about to face similar challenges.
Christie:
That's so true. Yeah. In a lot of times, you know, that story or that, you know, that story of your past or that hard thing that you went through, it, it becomes everyone else's story. You know, once you get to that point where you realize there was a reason, I went through that and that's to share what I need to share with the world
Stan:
A hundred percent. I remember I'm sorry. Go ahead. Go ahead. Oh, I was going to say that I remember a meeting with a coach at that time and what they told me stuck, they said Business is just a means of helping others. So all, you've got to figure this out as who you wanna help. And that took me a long time and what I realized that happens so often I became my own avatar. We usually want to help people that are going through challenges that we can relate to.
Christie:
Yeah, it's so true. And it, it, it's definitely true. Like your avatar is a mere, you know, and the, and the, even the things that you may not like about yourself that you recognize and others, you know, there's a reason there's that projection term and psychology, usually the pet peeve you see in someone else is something that you have of yourself and it's somewhere because, you know, yeah. You know, the, the pitfalls or the challenges, you know, and there's the same to, you can only shake off the chains for someone else that you've actually shaken off for yourself.
Stan:
Yeah. Totally agree.
Christie:
So cool. All right. Well, we're going to talk about a lot of things. I'm in our previous discussion where everybody listening, it wasn't privy to, but you said a lot of things. I took a lot of notes. You are a very fascinating person. So I, I want to talk about some of the different mindsets that people can have. You know, whether it's the mindset behind Pricing or the mindset behind who you hire and how your, like, from what place you're making those decisions and how to have that awareness within yourself, like, Hmm. Maybe I'm making this decision based upon something else.
Christie:
Like as an example, like we have a, a client that M is all about hiring, you know, they, they help people hire. And one of the biggest mistakes people make is they hire based on experience because they think that that's what's most important. And that's exactly how you can get a nightmare hire, right? It's and it's about their mindset and their talents and their personality in their strengths, and being able to predictive predictably measure that. So let's talk, let's talk about where, so what should we talk about first Pricing
Stan:
Well, I think let's con hiring first. Then we get to the Pricing because you made a really good point about, you know, when people hire, just for experience, they step into these challenges and they're like, ah, but there are so good in my experience, when you hire their resume, you have to fire the person. And if I could explain that, you know, of course we need to hire someone who is greatly skilled. You don't wanna hire a doctor with a great attitude who your, their first heart surgery, I wouldn't sign up for that surgery. Right, right. So of course we need to hire skill, but, and people are probably familiar with the term A-player, you know what?
Stan:
Lets get some A-players what they might not realize is there's two criteria to judge a player. One is skill, but the other is attitude. And, and there are certain roles in organizations where you need a player for different things. So for example, I've made the mistake in a certain Business together with the rest of the executive team, we brought on a human resources director with a skill and a resume and like D skills with people. Now think about that. The human resources director has to be the person that they can go to, to feel safe, to talk about.
Stan:
I'm not comfortable disclosing my challenges to my boss, or I'm worried about my job security. If the HR director is the bulldozer of the company, that's a massive misfire. And that was our fault. By the way, the person we hired to replace them had very little experience, but they were in a player from culture. And what do you think happens? They're the resume builder.
Christie:
Exactly. I wish more people knew that.
Stan:
And, and I get that. There is certain things that you need competency right out of the Gates, but in my line of work and I'm giving people advice after taking some of their hard earned dollars to help them grow their business, it's pretty important that I can't, that I don't suck at what I do because we always try to compare, what was your Business last year? What was that this year? Did we help you grow? It's it's math. We have to prove competency, but that being said, what's first important is fit. If you don't trust me. And if we get along and you're not going to give me your biggest business challenges and therefore I can't help you. So fit comes, BEFORE function in my business.
Stan:
And I think in a lot of businesses, especially service-based businesses, hospitality, it's all about culture and you build a skill.
Christie:
Yeah. So true. Now you mentioned math. I want to talk about math because you know, so many entrepreneurs that I've come to know whether it's clients or masterminds. It seems like a lot of times they're focused on the wrong thing. They're focused on top line numbers, not bottom line numbers, or they think something is an expense when really it's an investment that means to have by definition, a return on the investment. So let's talk about some of those metrics. Like how do you at the end of the day, like how do you really measure success in a business?
Stan:
Well, any business has to be measured by two things. If you're a, for profit, every business has to be measured by revenue and profit. By definition, if your a non-for-profit you still need to, at least revenue and expenses should be relatively equal or else you're running an operating deficit and your board of directors are gonna certainly notice that. So, so those are two metrics that every business has to have. Mate. You make a great point that a lot of people, our top line managers, in other words, they just look at the total Growth in their sales. And I think the reason is because it's easier to influence that we can also feel better about it. We can say things like, you know, Oh, I'm running a six figure business top line.
Stan:
And what's, what is that producing for you? An income? What? Let's not talk about that.
Christie:
Right. And the lifestyle and the things that you might, the causes you want to contribute to it or whatever. It's like, you can't have as much impact if you're not focused on those bottom line numbers. If it's like, Oh, I had a seven figure launch. Great. How much, how much did you pay to your affiliates? How much did you pay for marketing? How much did you pay for advertising? You know, lets do the math. Okay. Now how much did you make
Stan:
Exactly. And when you look at paying attention to metrics or KPIs, if you will, it's important that all operators cause you know, and we'll talk about this too, is that I think there's a difference between Entrepreneur and business owner. So, so to really operate your business effectively, we have to understand the cause and effect relationship with our metrics. Exactly. Like you said, we have a seven figure launch. Well it was that predicated on a whole bunch of influencer dollars and paid ad campaigns. If we take those expenses away, what is your revenue look like? Will your revenue continue to grow in perpetuity? I E are you on to a real solution for your customer's pain?
Stan:
Or did you have a massive spend? And that led to a good launch, but without there's no more revenue, we have to understand the cost and effect relationships. And that goes beyond revenue and profit because you mentioned what are some of the other metrics? Of course it depends on the business. We might look at customer satisfaction. Well, how do we measure that? If we do that annually, we have to understand if that's the right, you know, temperature test If if we, if we as a business with an annual medical screens. So if you come in to meet with your doctor and go through a comprehensive medical in February, and I email you a survey in November, I'm not getting good business intelligence.
Stan:
We have to have ways of getting it in that sort of Business where it's an annual sorta thing. We have to understand, you know, what is the validity and reliability of our data? And can we make good business decisions once we get our numbers? So, so there's all kinds of things like that. I mean, if you're in a product business, if you physically ship a product, we want to know what a fulfillment looks like. Because going back to hiring, if you find a rockstar salespeople person, we all know how rare that is. Finding a, a, a, someone who is amazing in sales is hard enough on its own. Now, if they work for a sales organization with logistics or shipping issues, if the company can't fulfill the promise that that salesperson made, you're going to lose them tomorrow because its usually in big companies like that, you know, you're the face of the business, your remote, your boss, work's in Amsterdam or wherever they work.
Stan:
And all of a sudden you're the one building relationship with the customers. And when it's your butt on the line, because your company can fulfill what you did the hole, the hard work to create something out of nothing. You're gone. What we have to understand. I could never understand in big business, if we can scale beyond a certain limiting challenges around the 1 million Mark around the 10 million Mark to really go global, how do we not take care of fulfillment and shipping? To me that's a mystery,
Christie:
Right? I mean its the logistics that really trip you up. I mean, if you're in a service-based business, you know your support staff, your front desk, it's the most important, you know, it doesn't matter how smart the doctor is and how great the doctor is with patients. If there's not a good patient experience, as an example, it's like your, your toast, whether it's reviews or word of mouth that you don't have a business. And it, and in the physical product business is the same thing. Like logistics, like people don't want to wait even more than a couple of days. We can think Amazon prime for that. But the expectation level of customers' is so much higher and their not as loyal. So we've got to look at the entire customer experience from before they buy our product, which is the marketing and the messages and the communication all the way through the delivery.
Christie:
And then post, like, lets not forget about that. Most people I feel like are concentrated on how many customers can they acquire this year as opposed to all of the other metrics, like how many repeat sales or how can I increase the average transaction or better yet? How can I increase the value I'm offering so that it can command a premium price?
Stan:
Couldn't agree more, you know, in my business the most important metric is customer lifetime value. Two reasons, a EI if the customer lifetime value is higher, that means they're seeing value and they're sticking around. That does a couple of things. That means I have to do less sales If if I have high churn in my business, my marketing spend goes up my time to acquire customers, goes up, all those things that you know, that, you know, it, it's just, it's all about what your focus on. And, and then when it comes to one of the biggest areas of business that I see is they create a product or a service and they say, okay, now who wants it?
Stan:
As opposed to if they know the market they're trying to serve. And they know the problems that market has and they know the goals that market has start there, that's a viable business right there. If you can just solve your customer's pain and help them reach their goals, you've got a business.
Christie:
Yeah. That's the definition of business and marketing is, is fine. The need fulfill the need, you know, not the other way around, you know, fulfill a need that might be out there. Totally true.
Stan:
Yeah. You know, I heard it put, but the best way to put was a, the spray and pray, right? I'm going to create something I'm going to be everywhere. And I'm going to hope that someone somewhere resinates with what I'm saying, I mean, if we just create customer centric businesses, the customer is the DNA of the business, just to learn them, get to know their behavior and get to know their needs. And if we can serve them and solve that and actually have feedback loops so that as their needs of all of our business evolves, you've got a Business that should be around the a hundred years from now.
Christie:
Yep. So true. People are dying for you to listen to them. I mean, you know what I mean? It's like when we live in a, in a world where we're, so we can be so isolated because of social media and just the connection actually makes us more disconnected to people. And when I've been working with clients, you know, our new clients, they come in and there is some level of disconnection, whether it be with themselves, their team or they're customers. And you know, if you can just listen and care, it is really the best marketing strategy.
Stan:
I couldn't agree more. You know, in our third book, we did a massive survey all across North America on how customers, B2B B to C, how they want to, by just when they are dealing with a salesperson, with a business owner, whatever, how do you want to buy it? And we got 32 distinct trans when we tabled all of the thousands of responses. And the number one response we got was listen and understand my needs before you recommend anything. It's not rocket science.
Christie:
No, it's really not. Well what's in the way. Why, why don't companies just know that out of the gate,
Stan:
Two things. I think that a, what, what my experience is is that people can get too caught up in metrics too caught up in micromanagement. The CRM becomes, you know, that becomes their manager, right? The sales manager is going to track prospecting meetings, you know, input, input, input. And that's it, where are the best sales managers on the planet? If you're listening, any company that has any sale of any kind or the best sales managers on the planet would say this to a rockstar salesperson. Christie, you're great at what you do.
Stan:
What can I do to make your job easier? What barriers can I get out of your way so that you can continue to make more sales? I do that. You can learn nothing about management and you'd be a great sales manager.
Christie:
I love it, but wonderful advice.
Stan:
You know, if I add one more thing in terms of when it gets in the way I think that we get to that, this is the sales training angle, and this is really what I'm trying to change in a world of sales 'cause we don't teach hard close, or we don't teach overcoming objections. The problem is most sales training teaches product knowledge, product knowledge, product knowledge, ask for the sale. Here's how to overcome the objection. Most competitors customers want to buy. When the sales person comes in, asking them questions to understand and clarify their needs and then recommend the ideal solution. So we're teaching the wrong behaviors. When we have an audience, that's trying to tell us what they want, just do what they want.
Stan:
I understand. Yeah. I understand. Like the customer is not always right. Sometimes the customer says they want one thing because they don't really understand the industry they're stepping into. Right. You get companies that hire people to build a website. And that's what they said. They didn't realize that by building a website that doesn't automatically convert into sales dollar. So there's, there's all kinds of instances where we, by one thing, thinking we're going to get a certain outcome and it's not always the case, which is where truly valuable salespeople understand their customers intimately and say things like, you know, in my experience, most people buy a website and think that leads to the customers.
Stan:
What they really need to do is, you know, get on a viral campaign to draw people to your, and then add good sales channels to that. And the customer goes, Oh crap. I didn't think of that. But that's exactly my problem. We have to know the problem better than the customer.
Christie:
Right. And understand. I like, I like how you said it, the way I've heard it said to him is like, understand what the question is behind the question. And you know, from the time I started 20 years ago, I learned that very fast. It was like, back then websites, weren't really a thing. It was like tri-folds. And leave behinds is, well, why do you want that? Well, because I want more sales. Okay. Well, let's look at that problem. Not the thing that you think you need. And gosh, I need to also introduce you to someone I just had on the podcast was Shaffer you. And he would get along great on the topic of sales, sales managers, sales reps, and you guys can change the world together
Stan:
As a fantastic. I love it.
Christie:
So, you know, lets get it back to this metrics conversation. You know, you mentioned before that as entrepreneurs, we have a tendency to live on an Island, so to speak, you know, and it's true. It's like the loneliest person on the ship is the captain, right? What are, what are the right metrics we need to be paying attention to? And what are the wrong metrics that we might be paying attention to?
Stan:
You know, that's a great question. And the reason it's such a great question is because the number one, there's not one universal answer. And number two, it's a moving target, which how were speech people supposed to know that we already mentioned? You have to track revenue, you have to track profits by the way revenue. I mean that can be tracked daily profit. If you can afford to get your bookkeeper or accountant to do it monthly, that's about as frequently as you're going to get it. A lot of entrepreneurs get their profits when they get their profit and loss statement annually. So that becomes a moving target. Right? But the next thing is we have to understand the stage of the business. So if you're in a really up, if you're in a startup, then you have to understand that you're in the proof of concept phase.
Stan:
And if we're in a proof of concept phase, there's really two ways of vetting. Whether or not what you're doing is working. Number one, you have to solve the claim you claim too. So if we say something like, you know, I can raise every business is profit. Well I have to measure the profit of those people I work with and I'm lying. If I can't do that or the product or service that I offer, it needs some iterative changes. If the claim I make is not found to be true, right? It could be anything, you know, this, this workout plan we'll help you drop this many pounds or improve your fitness, whatever it is.
Stan:
So, so the first thing with proof of concept, you have to track the capability of your offering. And the second is really the interest, you know, is there a market out there for this? And, and I've seen one of the best ways of doing this by the way it is. Even in interviews, even before you start a business with all the costs, get out there. If you think, you know what business you wanna run, you probably know what customers are out there. Find a way to interview them. A John Maxwell. He's one of the world's foremost experts on leadership. He came from a church background. He was a pastor and really a small church kind of thing.
Stan:
And he did some research and he found out that there is some pastors who had 5,000 parishioners that are in a regular attendance. So what he did, which is brilliant, he went on a road trip. He reached out to all of these pastors and say, I'll pay you a hundred dollars, which we're talking probably 30, maybe even 40 years ago, I'll pay you a hundred dollars for an hour of your time. So I can find out how to do more of what you do. Like their is someone who decided to go upstream in their fields. Because as my mentor says, the formula for success need not be reinvented. It just needs to be implemented. So someone has already done what we aspire to talk to them.
Stan:
And if you know who you want to sell to interview them, ask them what they think of the concept you're about to launch because that's who is going to buy it. They're the person you should ask.
Christie:
It's so true. And I feel like people have a misconception of, of what this process is actually, especially the larger the company. It seems like they tend to invest more in market research, but a lot of times that can even be biased depending on how good the market research is conducted. You know, how, how well the questions are formulated. Mmm. How well the people match to your ideal customer as well. I, I have a belief that, you know, the connection of, of, of reaching out to current customers, even if it's on a zoom call and is just getting that raw unadulterated away from group think type of languaging, record it, transcribe it a lot of times that can give you the best marketing copy you could have ever come up with.
Christie:
And it gives you real time feedback on your idea,
Stan:
A hundred percent. And I, like we said, you know, your value proposition will evolve over time. You know, your customer who the ideal customer is for your business evolves over time. When you start a business, any businesses grow the business, right? And as you evolve, we know that there is a subset of the population who is truly, or your ideal client define not just by who spends the most, but who has the highest level of satisfaction who reports the best results who is paying for it and happy to do so. And we have to identify those as business operators because great clients refer you a great clients, the wrong clients refer you more of the wrong clients.
Stan:
And when I say the wrong clients, again, that's not just the money thing, but a lot of times the wrong clients, their, they have your solution, which is maybe a couple lanes over, you know, we hear that term staying in your lane. If you stretch your capabilities and you try to be all things to all people, the fact is there's probably someone better at that than you are. And it's going to take you more time to produce an inferior offering more time equals a lower profitability. And so if it's less profitable to create a worse outcome, why are we trying to scale that that just brings the ceiling right on our head, stayed in your lane state where you're not just great, but where you could be brilliant.
Stan:
The riches are in the niches, right? I think if we could just, you know, double down on the things that we're great at, but as you point out, be aware of our blind spots, awareness of blind spots, does it mean we have to spend all of our time trying to fix them? I'm not in an account. I have a pretty good working knowledge of how to read a profit and loss statement, asked the right questions and worked with a business owner on maybe how we can make some changes. But I am not a CFO. I'm not an accountant. If that's what that client needs. I outsource that because they're going to get way better, help, faster and cheaper than what I can do in that arena. If I stay where I'm great and just make sure my blind spots, aren't lethal to my business.
Stan:
That's how people can grow faster and they can grow to be a subject matter experts in their area. And, and by the way, a subject matter expert should not be plural. It should not be plural. You know, you're not going to be someone who is a sales expert and a leadership expert and someone who's expert in improving an organizational culture. You've got to pick one of those things or else, you know, lots about those three things, but your not an expert in any of them.
Christie:
Yeah. That's interesting. You mention that because I'm, on a previous episode, we were talking about the opposite How and, and so I want to pose this question to you because it's really like, you've got my brain going. So I know as a society talks a lot about, you know, you've got to choose a specialty, you've got to choose a specialty and what I'm interested to hear your reaction, what, what Raylene and the episode where we talk about this, this concept of a Renaissance person and how there are people there that are, you know, a Jack of all trades, although society has made it sound like it's a bad thing. It's a master of none.
Christie:
So is it important to have people is let's say in an organization who have some overlap in to other areas like their specialty is like the, the, the oversight or the generalist or the strategist, as opposed to someone who is a technician or, you know, expert, like lets say on operating graphic design program. Is there such a thing as, as being a master of many things and is that important?
Stan:
I think that there is a such thing as, you know, really high competence or capability in many things and let's go back to the hiring, right? So if you're an entrepreneur, what does that mean? By definition? You wear many hats. You're in customer service, you're in sales, you're in finance or in operations, you're in all of them. So the first person you hired, you do not have this wonderfully flushed out job description. It's like, Hey, it's chaos, come on over. If you can hack this crazy schedule and all kinds of crap that I'm going to throw at you, you're going to be a great number two. And that great number two is probably a generalist. There probably a generalist who has better execution may be the founder is more of a visionary.
Stan:
They're a better as an ideas person. The founder may also not be a subject matter expert, by the way, they might just be someone who sees a gap and their industry and they want to improve it or they wonder why things are working in this way. It seems archaic and they wanna solve a problem. That's most entrepreneurs are good ones. So the second hire is almost by definition. Someone who has high capacity, high workout put a great attitude, has risk tolerance, but they might have a salary or at least some sort of stable income. So their risk tolerance doesn't have to be as high as the Entrepreneur. You're rarely hiring a subject matter expert as your second hire.
Stan:
In fact, most companies don't ever hire a subject matter expert where I was going with to pick one level of expertise in a way of speaking I'm in the advice Business. So the promise, the The leaping off a assumption is that if people are going to pay me for my advice, my advice has to come from multiple experience to what they have relative to that specific problem, right? So they want an expert in that one area. Now you can be a business coach or a life coach or relationship coach with lots of general experience and be very helpful to people because you've got a lot more life experience for our business experience in your category.
Stan:
What you can't do is get it out on stage and write book about being a generalist. If you want a dominate and you want to be known as the one person who.dot dot, then you, by definition, you've chosen the path of subject matter expertise. And if you've done that, pardon my, you know, you're full of shit. If you say you do that times five different things.
Christie:
Yeah. That's true. Plus it's confusing to people as well. Cause we as humans, we like to categorize things and put labels on things and people just can't hold it in their brain. If you've said, you know, yeah, I'm an expert in X, Y, Z. It's like what? Wait, what was the second thing again?
Stan:
It was a totally it usually when that goes to the, you know, when we were, when we talk about value proposition, I think it's important that people remember up to about three things, new three chunks of new information. So if you were to say something along the lines of, hi, my name is Christie, I'm an expert in marketing and customer relationships. You have to stop there. And I just put those in there, but you know, if you go on and on and on, after that, people are going to forget a few things. Is it going to be your name or is it going to be what you focus on? So we want to be short and succinct. And I actually don't believe in a universal elevator pitch either. I think it's important if you know your value proposition, it's going to come out organically as you're speaking to people, especially if you're asking them questions and listening to their challenges, because then your expertise becomes, as you said, the answer to a question, not a statement that we hope someone finds interesting.
Christie:
Right? Exactly. And sometimes those clever they're almost like Business pickup lines are pretty cheesy. Exactly. It's like someone wrote a book somewhere. I read it and they're like, Oh, that's when an elevator pitches so unnatural.
Stan:
It totally is. And I always say, you know, I can't coach from a textbook. I don't think you should do anything from a textbook. Unless you go back to you're a mechanic, you're a surgeon. You're whatever, even there there's gonna be, you know, you read about it, you study it on a cadaver or whatever. And then the first time you do it for real, you encounter new challenges. So anyone who is an expert in anything has realized that there's always, you know, a gray areas and you know, you kind of form your own way of doing things. It's not a mechanical or perfectly a, you know, scripted.
Christie:
Yeah. I call them nuances. It's like, yeah, it's the, it's the things that you can only learn by experience. And yeah, I, I like to agree with you on a lot of things. It's like your, it sounds like your areas of expertise is business growth, correct me if I'm wrong. My, my area of expertise is marketing and brand positioning. So that there's all sorts of nuances and, you know, innovations that can come from people outside of your industry. I'm sure you like me. You've worked in a lot of different industries, helping a lot of different clients in different verticals. And you know, a lot of times the answer that you're looking for is not inside your own industry.
Stan:
No, you know, it's a great point. And I would say my exact area of expertise is Unlocking business growth. And the reason I say it's Unlocking business growth is, you know, there are times I've worked with people in all they really need is an accelerant, right? They want a better sales campaign. They want, you know, some marketing strategy. I don't do what you do in marketing. I'm more 50,000 square foot on this strategy. I'm not a practitioner, but, but the point is a guy that does happen a lot of times where most of business growth happens, at least in my experience is it comes into the blockages that are in someone's head.
Stan:
And, and I love you, you know, the, the, the way you put it with a mind news podcast, the inner game of business, because that's the majority of the arena where business has played. I've always believed entrepreneur-ism is more of a personal journey than it is a business one, because it's about getting your butt kicked and then dusting yourself off and trying again. And how much resolve do you have to keep going? You know, the most successful people on the planet, you can almost say by definition, they just outlasted. They just didn't quit with the thousands of opportunities they had to do to, to, to, to pack it up and go home. Because it is hard for most people that start a business through an economic opportunity.
Stan:
Look at it, look at emerging industries right now, a cannabis just became legalized in Canada. Bitcoin is trying to change currency for business. And both of those are seeing, you know, businesses flip up on their bellies almost daily, because a good idea turns into an oversaturated marketplace almost overnight, but you have to bring more than that. You have to bring a, a purpose that's bigger than yourself. You have to bring passion, you have to bring your core values. And so this hinges, cause we hinted at this, this hinges, in my opinion, on the difference between a business owner and an entrepreneur, a business owner is someone who, in my opinion, buys themselves a full time job, who I'm the boss, it's a role I punch in, punch out as the boss.
Stan:
And there's hardly ever an exit strategy to a business like that. Because if you're going to be acquired, you're going to be acquired either by a financial buyer or a strategic buyer. A financial buyer is going to look at your operations, how smooth they are, how turnkey they are. And they're going to give you a multiple on your EBITDA. In most cases on average, you're going to get about 3.77. Times your net income, okay. Which is a slap in the face to the owner. And it seems to high for the buyer. So that's not happening for someone who just runs their business like a job. The second type of is a strategic buyer who sees that this business could grow 10 X, a hundred X or they see, this is my passion.
Stan:
And all I want to do is find a way to do it for the rest of my life. And they're not going to buy someone's business, who is just putting it in the day after day, year after year. So that's a business owner in a lot of cases and Entrepreneur is someone who starts a business because they wanna solve a problem. It could be their own problem. They want to solve the fact that they feel empty inside of their job. They could be solving a problem on behalf of their industry. Hopefully they're trying to solve a problem on behalf of their customer or all three, but that's an entrepreneur. It's a mindset. They, they, they look at the world differently and they try to change it.
Stan:
They don't just try to cash in on the current status quo.
Christie:
Yeah. So good. Yeah. And I, I would even take it one step further to just in the entrepreneurial world. I have seen, you know, a couple of different mindsets within that. And when you're talking about passion and wanting to make a difference that doesn't define every entrepreneur. I mean, Hey, maybe I'm actually talking about the same thing Business versus Entrepreneur, but like a Maverick mindset versus a merchant mindset, the merchant is always, you know, thinking about their next sale. They change who they are and what they offer at the first sniff of a new opportunity.
Christie:
They're focused on the short-term results versus a Maverick mindset. That's more focused on the long-term results and connecting with their customers and really standing for something. How. How would you view that in your paradigm, the business owner versus the,
Stan:
I, I, I love it. I mean, in that case, I would say that Maverick is the entrepreneur and the business owner might be the merchant. I love it. I've not heard of it that way. Oh, I absolutely love it. And, and you know, the challenge is this, right, is that every business does have to figure out the monetization for a lot of businesses. That's the hardest piece. They know what they're good at. They know what they love. They, you know what they do, who they want to help, but how to monetize it, how to structure the pay, you know, how to scale. Those are, those are challenges, especially for first time, second time entrepreneurs, or first time you're pivoting to a new industry. It's a legit challenge, but you bring up a great point that a lot of people, the merchants, if they're just focused on the next sale, they also can get lured when things are challenging.
Stan:
Every business has its economic micro and macro cycles. And so when sales are down, the merchant in my experience tends to overreact. That's right. That's when they add three new product lines and then they solve them.
Christie:
You get it in real trouble. That would make it worse.
Stan:
You're right. They sold their problem that month. But then they they've got themselves on the fast track to a marginal business and they never get off the hamster wheel. They want to make it go faster. And, and so a great business, you really have to double down on what's called your profitable core. What do you do better and different than everybody else. And it's usually, as you said, nuances, I love that term. It's so true. It's, it's not that you, no. Oh, this person is a business coach. They've got a market share for their world. God, no, it's, it's a type of business is a type of Entrepreneur. If you know exactly who you work best with and what makes you different now you're on the way to scaling as long as your monetization, your economic model supports that.
Stan:
But, but shiny object syndrome is the death of so many entrepreneurs. Usually it's not a flawed business model. It's flawed execution. And that flood execution is so common come from the, the shiny object syndrome, this new and exciting versus more of the same, but it doesn't have to be sexy. It just has to work.
Christie:
Totally agree. And you know, this isn't just a problem for, you know, startups or people that are maybe as a business owners or entrepreneurs under six figures. It's like companies that have attracted a a hundred million dollars in venture capital. I know one in particular and their CEO is still operates like shiny object syndrome. And I don't know how they made it so long, but maybe it's the VC money, but it's like every weekend read a new book. Oh, we gotta change everything. You know? And it's like, wow. Like just if you took that energy and double down on the things that really matter what an awesome ripple effect you could have on humanity.
Stan:
Oh my gosh. You know, I couldn't agree more. I was, I interviewed a for, for the next book I'm working on, I interviewed a Entrepreneur out of Australia, super successful retired. Entrepreneur just as a speaking and consulting now guy by the name of Scotty Schindler, how's it going? Scottie. This guy that believes in the 80 20 rule. And I couldn't agree more, not the 80 20, where 20% of your focus gives you 80% of your results. His view is that entrepreneurs go 80% of the way there on any given execution. And then they're off to the next is busy and all of the gold is in that final 20% execution.
Stan:
So if we can just, like you said, double down, that's where we have all the prophet and that's where all of the differentiation, the reputation, the market share the market awareness. It's all past that 80% line. And, and I just it's its the discipline, it's a discipline is such an unsexy, but such an important word for 'cause even the word Entrepreneur has been glamorized. You know, people think that if you're an entrepreneur, you live the life of your dreams, you get all the freedom around the world. I work twice as much as I used to. And the first month, a full time focus where I put in a minimum of 300 hours, my first month I made $0, zero and I'm good at what I do.
Stan:
So when people think I'm going to be an entrepreneur, it's not a, it's a lot harder than being an employee in my opinion and my experience. So, so we've got to stop glamorizing what it is because what it really is, is in exchange for the freedom to create the The your own job, your own economic, you know, kind of reality. You're going to create something out of nothing out of nothing. There's nothing sexy about that. But that's why so many people quit is they don't realize they're getting on the long train of building something, not the fast track to success.
Christie:
Yeah. And you know, I think it was Robert Kiyosaki. I want to say said that one of the most unselfish things that people can do is to start a business and I meet like, it's not exactly what you said. I mean, it does take a totally different approach, different talents and strengths, a higher risk tolerance, more persistence, the ability to keep going. And even when there's no physical evidence of any of the efforts you've put in so far. And it really, I believe that, you know, if you're entering the entrepreneurial world for the right reasons that it's because you want to make a change in the world, there's something that you see or some injustice that you see or something that can be improved and you're willing to stake your life and your reputation on it.
Christie:
It is not something to be entered into lightly.
Stan:
No, I couldn't agree more in. And we said earlier that, you know, my view was that entrepreneurism was more of a personal journey and it was a business is the great thing about running your own business is if you don't like something about your business, you can easily change it. But what a lot of people miss is the first thing they should change. If they wanna improve their business is themselves. You know, there's a direct link to your fitness level and your abilities as an entrepreneur because the more energy you would have, the more you can put it into your business, there is a direct link to your mindset and your success as an entrepreneur, because your how positive your mental space is, how you see the world is a direct reflection of what you can build.
Stan:
You can't build what you haven't seen in your mind. So, so how healthy are your thoughts are IHS has a direct correlation in terms of vision as an entrepreneur. And we talked about this in, in our prep call. I want to quickly go through this because it was a lot of people who've make blanket statements about the economy. And I mean, the economy let's face it. That's the sum of every transaction in an entire country, if not the planet. So that's too broad, a paintbrush for someone to decide whether or not they should open a gym or whether or not they should open their own financial consultancy or invest in or invest. Exactly. So, so what I want to share Oh, is that thoughts to a results model?
Stan:
And so, I mean, I'm in the results Business yes, I'm a coach, but I'm not in a coaching business. I'm in the results business. If we don't produce results for my clients, I'm out of the coaching Business so, so the question is how do you produce results with these really simple a grade one answer is you've got to take really high-quality actions and lots of the quality and quantity of your actions. So I'm not, you know, becoming a millionaire with that sort of advice. But if we reverse engineer that the results we take are the results that we gained, come from the results, the actions we take. Well, what is the precursor to our actions? And the answer is it's our emotional state, specifically the emotions that we're experiencing.
Stan:
Okay. So if we want to take high quality actions, we want to be in a great emotional state. We want to be energetic. We want to be excited. We want to be hopeful. We want to have all those positive emotions. You know, things like we have a, a potential view of the legacy. We're about to, that's like a turd, gratitude, maternal paternal pride. Those are amazing solutions to operate from. Well then we have to ask a question. What's the precursor to our emotions. And the answer is your belief system. So the belief system, which by the way, it's not fixed. A lot of people have beliefs and they seem like, Oh my gosh, there's no get them through to so-and-so.
Stan:
It might be true. But for the rest of us, we can understand, we can influence our beliefs and we'll go through How because the precursor to our beliefs is our thoughts. And our thoughts were the first thing that popped in our thoughts, our reaction to a trigger event. So we might say the economy, let's say the Dow drops by however many points, the S and P 500 tanks. Okay. That's a trigger event. Now that is going to lead to a thought that thought might be, Oh my God. Oh no. Or that thought might be, Hey, it's on sale. I use this analogy all the time, right? If your favorite wine was 50% off, what'd you detour on your way home.
Stan:
You might write people if it's their favorite athletic sneaker and their favorite bottle of wine, it heck if their house was 50% off and everything else was a, you know, a status quo, people are buying on that day, right? When the economy that seems to compress people freak out. So instead of buying, they sell, they sell something that's worth more, but they sell it for less that day. That is the only way you lose money to a stock market is to buy high and sell low. So if we can then just understand our thought, the thought might be, Oh no, that, Oh, no thought might lead to a belief that the economy is going to go downhill in perpetuity, or at least for the next 10 years, which might lead to an emotion of hopelessness.
Stan:
And there's no way I can succeed as an entrepreneur. And as you said, what does that lead to in terms of investing in your business? We take no action, no action, no results, no positive results. Or we take a negative action. We closed the business. We, we, you know, take a job that doesn't pay us what we need, because we feel like it's all about survival and safety in a moment. Now think of a different Entrepreneur the S and P 500 might take the exact same dive on the exact same day. And someone else might say, it's time to buy. Or they might look at that as they Business economy saying, you know what I'm I can gain market share right now, because some of my competitors are gonna have a tough time to get by.
Stan:
I could put in offers and by my competitors for pennies on the dollar. So that's a belief that's going to lead to emotion of action, emotion of take advantage of the situation and that Entrepreneur, who's coming from the exact same potentially negative trigger event. It is going to take a dramatically different action and see way different results because they have a different belief system. By the way, we can change any belief. If our belief is it's a bad economy, all we need is evidenced to the contrary. I always joke around, you know, a married man who thinks he can't sell. All you have to do is look at the end of the ring on his finger and realize he closed the biggest sale of his entire life, right?
Stan:
So we all, we, all we need is evidenced to the contrary and we can change our beliefs. Science operates this way to right. You know, the whole, all we need to do is find one rat without a tail. And we can disprove that all rats have tales. You can do the same thing with your belief system. Choose the belief that is most aligned with the highest quality version of yourself. That's the ticket. Okay. If we think that we are put on this planet to help people, then we have to be in a helpful state. And our belief system has to be, everything happens for a reason. I'm going to learn through this adversity. And we have to engineer our physical and emotional state to be the best version of ourselves, because only then can we do our best work.
Stan:
And only when we do our best work, can we capture the most value from that and give the most value for the audience we want to help. So it's right there as well. And for people that are like, how do I grow and scale this business, that's all between your ears, right? That is like, you could grow a business, buy growing the quality of your thoughts. And if you do that and you can help more people right there, that's a scalable business. That is the inner game of business right there. I don't even care what you sell, as long as it, as a market that needs and appreciates. And then the trick there is to be focused on the outcomes you produce.
Stan:
'cause we talked about this last time as well. When you start a business, most people set their price based on their confidence, which has low because they want to get a foot in the door. And when they've done it for years, if they can survive, they set their price with competence in, in my space, I've heard the advice. I don't know if they'd be comfortable with me saying their names so on, but their advice for setting rates was fear, plus 10%. Wow. Fear plus 10%. Usually when we're fearful about how we think we're charging too much, that means we're probably charging about what we're worth, because someone who has that sort of am I worth this usually has a, the exact equal and opposite thought.
Stan:
I have to be worth this, which means they're doing their due diligence there going to school. And they're getting their credentials there, putting in their work. Someone who asks the question, what is my fair market value is probably the same person who is busy building their values. So that's the person who needs to charge fear plus 10%.
Christie:
That's great. I love it. Well, what about, you know, what about in an industry where it seems like everybody else, like, for example, digital courses, it seems like, and this is a big pet peeve of mine. I don't know why every digital course now in internet guru land has $1,997 who made that up.
Stan:
Oh, you know, that's a great question. And I think that a lot of differentiation, as you know, a better than just about anybody is key to marketing, right? Not just marketing, but in business to separate yourself. So my experience is that most companies don't operate through a true differentiation. They operate by copycat. What does the other guy charge? What is the other company doing? I'll do that. And that is a recipe for a marginal business. How would you ever differ? How could you dare charge them more? If every decision you've made up until now has been, what does the other company I do? I'll do that because by definition, you're going to be an inferior version.
Stan:
If I study your career and I try to do everything you do in your, your content is amazing by the way. And if I try to just, you know, take the advice of everyone you interview and I, you know, memorize your website and I try to take the great advice that you're putting out there and implement it by definition, I'm best, the second best version of, so that's not a good business model and so right.
Christie:
And where their worth is and there, and, and come up with their true identity, you know, and, and really honor that I another Pricing mistake I see people make is they take their costs, the cost of goods or the cost of services. And they add like a percentage, which I think is another horrible way to price.
Stan:
Again, I think it all comes down to what is the problem you solve? And for whom, you know, I was actually, it was giving a talk and I, you know, the group knew that I was a business coach. So I said, okay, I'm a business coach. What can I charge? That's it, it didn't give me any of that for me information. And some people said $50 an hour. Some people said a a hundred, some people, you know, to set a 151 guy had a business coach said that you can charge 500. And then I said, okay, well, lets ask the question a different way. Here's a company I worked with for a year in that year, I took them from X revenue and their revenue went up by 250%. And their profit went up by closer to 500%.
Stan:
What can I charge? And all of a sudden it was like 50 grand. You can charge a hundred grand for that. So I don't charge that much, but the point is, when you are coming from what value do you create for others then your, what you can charge becomes a, a, a, a function of that. If your charging based on time, hourly rate, all that kind of stuff. That is that's, that is a low ceiling. You know, I definitely recommend anyone in a consulting basis does not charge hourly. They have to do enough work on themselves and their business to truly know what problem they solve and non-negotiable, they have to solve the problem.
Stan:
But once that's the case, then you can charge a project fee or an outcome fee. But yeah, you, you charging this just because everyone else does that tells me they probably haven't done the work to understand their offering. So even if there's one person who is charging that and do a good job, it probably means everyone else is charging that taken the money first and not necessarily offering a good service after that.
Christie45s):
Right. So true. And, you know, I think it's probably a good symptom to recognize if you're being a copycat or in an original, you know, because if you're copying someone else's, Pricing, you're probably copying their business model or their intellectual property on some level and not, and not differentiating your value. Okay. So you're a coach Stan, and I believe in the power of coaches, I, I feel like, you know, if there's someone rooting for you and your corner, like Rocky, for example, you know, we just, my husband and I just barely watch that. I've never seen Rocky BEFORE, but it was like pretty emotional movie, right?
Christie27s):
Its like, he didn't really believe in himself to the, to the point that his coached it and, and, and then finally he did and he knocked that guy out at the end of Rocky to, and one and took the title. How can you find the best coach for you? I mean, there's so many coaches out there. I mean name a subject there's coaches on the most bizarre and no offense to anybody, but on the most bizarre topics. So how do you find the best coach for you and how do you know what your needs are?
Stan:
Oh my gosh. I'm glad you asked that question because the problem is art industry and coaching in general has ballooned in popularity and not necessarily in a good way, depending on where you live. Some people have been laid off, do the economic downturn and they're trying to leverage any past experience they have and now the recovery. So I say that because I want it because the problem is coaching is by and large and unregulated industry. Okay. So that means that there's a lot of buyer beware happening. So anyone who considers hiring any coach, I think you should ask a few questions. First question, especially if they're looking to hire a life coach or a business coach, who's your coach because a good coach has a coach.
Stan:
I coach I've had a number of them from John Matone who's this year, the world's number one executive coach. He used a coach, Steve jobs. He's a good guy to learn from, right? There's so many people that I've had as coaches because this is what I do. This is who I am. I don't just sell it. I buy it too. I mean, I have to have not just, you know, learning, but, but as you mentioned, business is isolating. So who do you have as a resource? Because it's not fair for me to dump all my challenges on my wife. And I certainly can't do that with my team or my clients. So I need a, an objective third party who cares, who also can challenge me that when I, when I go and get tough, I can, you know, pick up the phone and say, here's where I'm at.
Stan:
And they can listen and hear me vent and offer a different perspective because you can either wallow in your pain for months or you can be in a different state at the end of one phone call. That's how you know you're with a great coach. So first question you ask your coach is who's your coach. The second thing is, if you're trying to hire a business, coach, ask them what business is. Hopefully plural. They have owned, not just worked out 'cause most business owners who wanna hire a coach. They're gonna go through all of the pain, the isolation, how do I make payroll? How do I, how do I hire for my first hire? What does a good customer look like? You know, do I open a second location?
Stan:
Do I franchise every step of that journey that is by question marks and multiple possibilities and new challenges you want to learn from someone who's been there. If it's an executive coach, that's different. You want to learn from someone who's, Led multiple teams who spend in the boardroom at the C-suite level, with all the pressure that comes with, with the multiple dynamic personalities and learning how to navigate that world. It it's really important in short that you find someone who's been where you aspire to go. And then from there, I would say, who have you helped me with similar challenges or to a similar stage? And I'll go one step further.
Stan:
Can I have the phone number? Because I've got clients that are happy to speak to potential clients because I've already asked them. And if someone doesn't have testimonials or they don't have clients that are big enough fans that are willing to get on the phone to speak to a potential client, then I'd be worried. Cause if a coach has done a great job, then they've established a whole bunch of Goodwill and they can cash in some of that Goodwill now. And then where someone who is on the fence can really understand what they're about to step into. So those are the three questions I'd recommend you ask any coach I'm and I'm a huge advocate, obviously I'm biased, but ask those three questions.
Stan:
It doesn't matter how good someone's sales pitches you're in charge. If your a potentially hiring the coach, ask those questions.
Christie43s):
I would love it. Those are so good. Okay. Awesome. Well, Stan, it's been a pleasure. Let's let's tell the listeners how they can learn more about you. And then after you tell them that I would love to hear let's you end on whenever you feel like some something inspirational, a last thought, a quote or something so that we can leave our listeners on a super inspiring high note. No pressure.
Stan:
Perfect. A well, the first thing is where people could find me. And I would say that I'm probably most active on LinkedIn and a, you know, I, I, the reason I'm trying to be really active on LinkedIn is I believe in creating that good free will before I ask for anything. So I don't do a lot of, in fact, I have very few online courses. I publish a book maybe once every year or two. So 99% of what I produce in terms of content online is free as much value as I can cram in in a minute or so. And you and I were joking that ahead of time. I do a lot of it over video. And when I capture it, I get the most awkward screen cashers.
Stan:
So feel free to, you know, watch what I post on LinkedIn so that you can just be mesmerized on how I can not get a good screenshot for, for what comes through it's it's, you know, past the point of frustration into just humor now. And I mean, heck it's probably a part of my branding, but that's it. So in terms of leading people with something, you know, two things I'd really want people to consider because your mistakes, your adversity, none of that is your fault. I want you to consider the possibility that it could be your gift. Okay. I've been in some pretty dark places in my life. In fact, I was homeless for a month.
Stan:
Okay. I have had is I've had to close a business. I've had all sorts of challenges. I mean, we'd need a, several more episodes to go through them all. But I'm a firm believer that every single one of those challenges taught me something gave me skills. And so I don't even call them challenges or adversity. I think their life's greatest crucibles to forge your greatest gifts. So anything you thought happened to you tried to ask yourself, is there a way this happened for me? What am I supposed to learn? Cause there's probably something I'm supposed to do with this. And the second thing I want people to do is I want them to think much, much bigger.
Stan:
You know, we just saw this year, someone break the world record for the marathon and the finish a marathon in under two hours. And as amazing as that physical achievement is there is a far greater room for human improvement mentally than there is physically, physically it's physics, our bones and tendons and ligaments and muscles and cells all have a finite operating potential. We haven't reached it yet, but we're getting pretty close. But the great thing is there is no limit to human creativity. There is no limit to human kindness, innovation, ingenuity. And so if you're thinking about what you could do in this life, think much bigger than you already have because there is no limit to your potential.
Stan:
And my hope is that anything we discussed today has inspired people to think bigger and more importantly, to take action towards finding their ideal future. And I just want to say a huge thank you to all of the listeners and Christie especially it's you for having me. It's been nothing short of a pleasure.
Christie:
It is completely my pleasure. And I know the listeners are going to love it so much. This was one of my favorite episodes I have to say. So you have a great mind, a great heart, and I'm really glad that you, you came on today. Honor's all mine. Thank you so much.