In this episode you'll hear:
Why creativity isn't limited to the arts — and how you can blow the lid off your creativity.
What the "Conspiracy of Creativity" means and why unmasking it holds the key to awaken innovation in every part of our lives.
How to define your comfort zone so you know how to bust through it.
About Robert Belle
Robert A. Belle is a transformational speaker, mentor and ACCA Qualified Accountant. He helps people who feel stuck in their career or life journey to break away from the "norm" and find new paths that reveal their true value. He is on a global mission to help individuals who feel inferior and have given up on their dreams to think freely, create unapologetically and live abundantly. He helps people who feel stuck in their career or life journey to break away from the "norm" and find new paths that reveal their true value.
If you're inspired by this episode, I'd love to hear your biggest Aha! moments. Take a screenshot of you listening on your device and post it to your social media and tag me, @christieturley!
LINKS:
Robert's Book, Blow the Lid Off: Reclaim Your Stolen Creativity, Increase Your Income and Let Your Light Shine: https://amzn.to/2O0yDW
Robert's Website, Facebook, Instagram, Twitter & LinkedIn

Christie Turley guides visionary leaders to reconnect with their higher genius, so they can improve decision-making and deliver greater profits, influence and impact. She is the author of the book, The Intuition-Led Business, which offers a framework on unlocking the intuitive and subconscious minds, and she is founder of Conscious State University, an online learning platform that teaches leaders and their teams how to make better decisions using science-backed methods. A dynamic speaker, she has shared the stage with many New York Times bestselling authors and is the host of The Higher Genius Podcast. She lives in the southwestern United States with her husband and their two daughters.
Let's Work Together
See What That Looks Like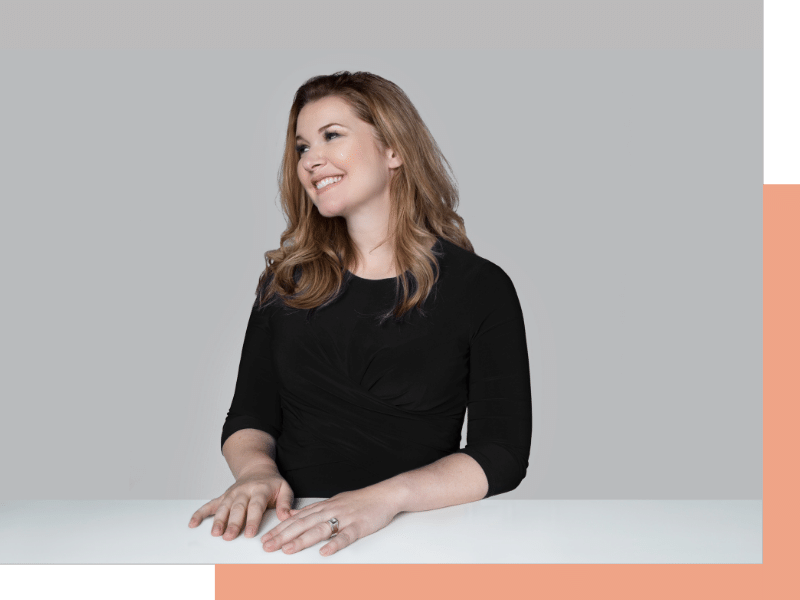 Transcript:
Christie:
Welcome to the mind muse podcast. I'm your host Christie Turley. And today I welcome Robert Belle who is a Creativity expert, and we are going to be talking about why creativity isn't limited to the arts and how you can really blow the lid off your creativity. We'll also talk about how to define your comfort zone, so you know how to bust through it.
Christie:
So you can live a truly Abundant life. Robert A Belle is a transformational speaker mentor, and ACCA Qualified Accountant. And he loves helping people who feel stuck in their career or their life journey, and how to really break away from that norm and find the true path that reveals their true value. So he is an amazing person. I had a wonderful time talking to him, so let's go ahead and dive into today's episode. Welcome Robert to the show.
Robert:
I'm so excited to be here
Christie:
Me too. So you're a Creativity experts and you refer to this conspiracy that is running a muck about Creativity. Let's talk about that. What do you mean by the con Conspiracy of Creativity?
Robert:
Okay, so thanks again for having me on this show. You know, this is a Conspiracy of Creativity and the biggest Conspiracy is as soon as someone hears the word creative, we start assessing themselves based on their artistic abilities. And so we started thinking, well, I'm a creative, so this is, this doesn't apply to me. Or I think I'm semi creative when we start to close them or categorize ourselves into not creative, sort of, and very creative when that is totally inaccurate and not supported by science or anything whatsoever. Every single person is creative. It's a natural function of our human brains. Yeah. But the big thing about it is we all have it when you were born, but it gets taken away from us.
Robert:
Actually, I say it, it gets stolen from us. Yeah. It gets stolen from us and it's on us to take it back, to reclaim it, to just blow the lid off. And like what I said in my new book so that we can take back or Creativity Unleashed genius science trying to
Christie:
Yeah. That, you know, I, I really do you agree with that? I think we are conditioned from an early age. How, how have you seen, do you, have you seen research or science or like, why don't you talk about when you, I mean, that's a pretty bold statement. I love that it's so bold that Creativity has been stolen from us. I mean, I can imagine like deconditioning and things like this, but like specifically what ways?
Robert:
Well, when, when something is stolen from you, it's taken away from you. Number one, without your permission, you know, it's, it's taken, you don't have a choice. It just totally gets taken away from you. And we don't learn to be creative. We'd learn to be, we unlearn Creativity. So let's say that. So we have not to be creative. Let me say that. So that's what I need that is taken away from us because it's natural ability. We are born with it. It's inherent inside of us, but it's taken away from us because we are educated or socialize or schooled or disciplined out of Creativity. You know, we, we are taught, you know, to school for our society, for our families that creativity's for the weirdos, it's it doesn't pay a good job.
Robert:
So everything is just set up so that you don't become creative. And that's what I mean by it's stolen from us. It's taken away with auto permission. So we don't have a chance to actually try it out. Everyone tries to become a doctor lawyer. And if you don't get that out, you go to something else, but we don't get an opportunity to express our creativity.
Christie:
Yeah. So true. I ha I had a conversation with someone else that w w maybe you're familiar with a study. They had gone through the highest IQ people in the world. They had tested anywhere from young children to adults, and they found that young children actually have a very, very high IQ and little by little over the years, only about 2% of those like genius level people exist as adults, but yet that's how we all started out. We all have this creative life force. Right. We have the sense of wonder, I have a four-year-old and a two-year-old.
Christie:
And I love to see that the world through their eyes, this amazing feeling of, of wonder and imagination. So how do we take it back?
Robert:
Yeah. You don't, Christie that study you're talking about, I believe it's a, the study by Dr. George Lange and one of his associates, it was a longitudinal test that they did on behalf of NASA. So they tested five-year-olds because NASA was looking at how do we identify people who would take us to the moon and beyond we need, we need to identify them early so we can get them into the space program, or, you know, that space race between the us on Russia back in those, you know, like the fifties or so. And they tested on five-year-old or the five-year olds tested with a 98% creative genius. So they tested them again at 10 years old at 50 and all in all the way until they are 25 under the same group of students and a twenty-five years of age, only 2% of the same group have, you know, had that tie three to a genius.
Robert:
So the one that who hae, maybe that's why I say only about 10% of the population of geniuses who maybe there is a correlation. I don't need to be, it depends on that. So that's, that's this study and it's it's mind blowing. And so that just supports that, but just not going to your question, sorry, what was the question?
Christie:
Oh, that was great. I'm glad that you, you were able to fill in the gaps of that study. I think it's fascinating. I feel like now more than ever, we need to figure out how can we reclaim our creativity. I truly feel like we're on the verge of almost revolutionary, very innovative times. The way I heard someone say once too, that the amount of change that we're about to face and just the next couple of years is more change than we've experienced in the last 50 years. And I totally believe it.
Christie:
I could see advancements in technology even changes in governmental systems. Like there's a lot, a lot of change in front of us. And I feel like that Creativity is, is, I mean, to create is godly, right? I mean, I feel like that's the one thing that if we could reclaim it, we could claim our sovereignty. We could, you know, grow in ways we've never grown before and be able to deal with the change. That's going to test our creative abilities. Right? How does, so how do we, how do we get a bad way it's been stolen? How do we get it back?
Robert:
Well, the first thing, as much as we are giving it back, it's already inside of us. We just need to get back is the confidence in it. So we don't need to actually get back to the ability or the skills. It's. I mean, if we dig into the neuroscience on it, it's just so natural, but we there's so much blockade. I talk about it as a creative light. The light is shining. It's always shiny. There is no on and off switch. When it comes to a creative life, it's just a dimmer. We define it as we keep putting things in front of it. And, and I always tell people that when it comes to the creative journey in getting back you're Creativity is not about addition is about subtraction, so that we move in all of those blockages self-doubt imposter syndrome, you know, every single night.
Robert:
And most of it is usually negative things that are put in front of the light and you just let the light shine. It comes out just so naturally. You don't have to put much effort in it. And I experienced that when I was, we can have him in my own creativity, I just removed everything that was blocking the light. And the idea is just started flowing. I don't have to force, you know, connect it with my subconscious, just being emotionally intelligent, managing my emotions at the light to start coming out. So the first thing that we have to do is recognize that the light is there. It's just like a diamond hide in, in the dust. We just need to take it through. We just need to create a pathway so that the light can shine. That that's the first thing that we gotta do. And in order for us to do that is we need to assess where did we lose our creativity?
Robert:
We need to identify at one point, we lost our Creativity, what point did we get it out? What point did we allow it to be stolen from us? And there's a self-discovery journey. It's like a Pandora's box. It, it is an internal journey. You have to deal with the issues. You have to be able to look in your life. It's getting into the future. Creativity we use it to look into the future, but to get back to the past, 'cause we have believed in our past, as a test score, driven by friends, acceptance of my society that has lessened or a confidence in our critical abilities.
Robert:
So we need to get back that confidence. I call it going back to your five-year-old self, where you were not afraid to let it out, who you are not afraid to raise your hand and get it wrong to, to use divergent thinking you, you know, to take multiple steps, right? Know, we, we won't attempt something unless we are confident of, of the outcome. And then when we reclaim, you know, Creativity, I will say that you have to detach yourself from expectations and attach yourself to inspiration. So detached from expectation and a touch to inspiration.
Christie:
That's amazing. I love that. And, and for those of you that are listening, I, I agree. I mean, I, I believe that we do have to go back to what was that trauma or, you know, as Dr. Don wood, who I had on here before that emotional concussion that happened, it's not necessarily like a big drama, or it can be just a little concussion. I can remember. My, my, my dad was in advertising lo and behold. I'm in marketing and advertising too. I didn't know that at the time when I, when I chose my career, but I being in his office as an eight or nine year old, and I would watch the art director and one day the art director wasn't there.
Christie:
And so I got out some markers and I proceeded to do what I saw the art director do, which was, you know, making a pretty picture. Right. And although the I, it wasn't on paper, it was on like this expensive Matt or something. And I got yelled at, and, you know, I I'm sure that it was just one of many situations, but it can be as little as that, like someone not appreciating your artistic creation. And then all of a sudden you translate that into some big belief about yourself, which isn't even true. And I love how, you know, how you're saying, like, we've got to detach from expectation, if you, I mean, that's why people have writer's block, you know, the so-called writer's block, you know, is, you know, their staring in a blank piece of paper, hoping to create this masterpiece.
Christie:
And there's all this pressure. And when sometimes just getting it started, just, just getting the process started, or just priming the pump and moving more towards inspiration. Like whether it's, what's a book on your shelf that it seems to like, you know, be calling to you, flip it open, and maybe you get some kind of inspired thought from that. I mean, beautiful, beautiful. How you say that,
Robert:
That I love the way you said it also the emotional concussion. I like that. What would, what to my memory is Dr. Brittany Brown for the one or the ability. And she identifies, we, we usually have initial interaction with, you know, the bad side of vulnerabilities when we were young. And if I can remember right from her studies, 85% of the people who she interviewed when you came to vulnerability, identify that first moment when they're in elementary school, when they tried something, or, you know, I just got a very bad feedback and 50% of the 85% that you interviewed related to a creative expression.
Robert:
So over 40% people can, the first bad experience with one ability was in the process of a creative expression. So you can imagine they've carried that and build on it towards life and continue the false, you know, the negatives in your mind that are not creative, etc. And even if you dig into the neuroscience of it in all the parts of our brain, the limbic system, I'll just focus on the amygdala and the hippocampus. You know, the bingo is the emotional center on the hippocampus is the memory center. So what happens in our brains at that time is that we are, when we remember such a situation, we're not just remembering the memory of that occurrence. We attach it in a wheelchair, touch on the emotion associated with that memory.
Robert:
And that's what scares us, the motion that we felt at that point, not necessarily the memory. And so when I say we got to go back to that point, we have to go back, identify it and detach, you know, bring those new pathways are the emotion attached to it, put into context, realize and understand, okay, the environment. It was, it was not necessarily helpful. You're not going to forget the memory, but you can disassociate the emotion attached to the memory so that you can regain confidence in it. And I'll tell you what shocked me and what really motivated me to write the book is I bought a new sofa set in the house and I went to work the next day. Then I got up with a call from my wife that, okay, just preparing you when you get home, you have a daughter has, you know, our daughter has, you know, written on the couch and the so sorry.
Robert:
And so I, I lead in that my emotional processing. I need that to prepare myself. So of course I was irritated. And the only thing I can imagine in my brain is that just scribbled line's, you know, things that you call it nonsense, you know, nothing that's legible. And when I got home, I haven't even looked at the surface yet, but I just ask, okay, what happened? Explain to me, cause we try to make sure that we, we process emotions. We talk about them and she said, lesson that you brought up this new sofa. We didn't get a chance to sit together on it. We went to work in the next day I woke up. I was so lonely. So I just decided to drop or a family sitting on the other so far. So if you look at it, they're just people drawn on it.
Robert:
And there was this, this blockage, like this ice blockage around in my heart that just melted. And I was just like, I didn't shout at her and scream. I went there, I sat with her. And later on, when I was reflecting on it, it was like, wow, could I almost made her become very, or make up for a vulnerability, becomes a negative experience. Like tell her that Creativity is not a good cause. You know, how am I? The only thing she can come from is that I'm expressing myself creatively. And if I responded very badly without emotional intelligence, I think I would have caused an emotional concussion and a half or so that just walked me up. It was like,
Christie:
Yeah. I mean, it's such a good point. Okay. So let's take that situation. I mean, you didn't want to stunt her Creativity I get it. Like, it's good to be curious, like, why is it our child to do that? You know, like what was going through there, mind, you know, they're not thinking what the same, you know, 30 something, 40 year old, something like, you know, if you have a young kid, 20 something in mind that we, we have, you know, they're thinking what their two year old brain or their eight year old brain. OK. So I get that. But like where does the discipline come in? Like, How like, how did you deal with that?
Robert:
Good question. I wrote, I wrote about this in my book and everyone who contacted me said that story with the best experience. So I use that opportunity to encourage her, to continue to express herself creatively. And I had a very mature conversation with her and explained to her that that's a great, but that's not the right place to express the Creativity. Right, right. And on so far, it is not appropriate. So I use that conversation to talk about where appropriate, appropriate ideas that you don't, you know, I, I, we really tried to avoid that language or terminology. Can't do this. Yeah, don't do that. Don't go there your fault because your walk in fear, 'cause, you know, we, we are wired for a lot.
Robert:
There is something we learned. We really know how to be, and I don't want to teach you a fear, but it just explained to him, this is great. However, this is the context. I will bring you to write in materials. And I made a commitment there that I will always give you enough writing materials that you would never have a need to write it somewhere else. And we made that agreement and she reminds me every single day, she says, I'm running low on supplies. I need more books, right? No, she's in painting everywhere. And we've never had an incense of her writing on the wall or anywhere else. If I get, of course there might be one or two infringement, but it's totally gone. And I used to tell my friends used to tell me your writing on the wall is it's just a phase, have children, but I refused to accept things just as, as they are always want to prove for the Why of people doing this is my creative mind.
Robert:
And we have not had an issue. So right now, or if you look in my house, we have painted, she has a built in stock everywhere, our writings, everywhere. She just doesn't right on the wall and provide material for her. She puts it out there and we move on. So that's where the discipline comes in.
Christie:
I love it. It is. I mean, this is creative parenting, right. And the kids that are coming up right now, like they're different. I feel like they're dare. I say even more creative.
Robert:
Yeah. I mean, you, you know what just touch me is I, I came home one day and I, we also do most of the lessons with her. I mean, at this point we've done time value of money. We've done taxation. She's only five years old or six now. And I know I keep using every opportunities as a lesson. I don't sit down and say to them, I'm going to teach you this lesson. When something happens, I teach a lesson. So it is just the reverse of what I said earlier about memory and emotion. I'm trying to teach a lesson from experiences. So she learns it. And so what I did is one day she wanted something and you went to the store and she has a, she has a piggy bank and she didn't have enough money. So I said, okay, you don't have enough today. I'm not going to top up to you or that's going to be a loan.
Robert:
And I don't want you to get to the habit of just buying things because you want it. You have to plan for it. So the next day she was busy. She said that it needs some supplies. I bought her some supplies. I said, well, how are you doing? I said, I'm painting and drawing. And I was like, okay, why are you doing that? Your it's your free time. She's like, yeah, I'm painting on Join because I'm going to sell this painting. And I think is going to make the millions. Then I can buy what I wanted. Oh. So she even sees that creative expression can, can have value. And she was like, I know someone is going to buy this painting. And I had to go take a moment for myself.
Christie:
What did you do?
Robert:
No. I just couldn't imagine that she could comprehend at that level, you know? And it just goes to show us the ability of our minds, that, you know, being creative and live in an abundant life. It's something that happens that occurs naturally for us. We don't have to run it. It would just flourish. If you provide the right environment, emotional safety and it just, you know, crush fear, and we just crush fear and get off of this constant fight or flight mode, you know, when your child has done something or we have done something. So like, what did you do? You know, you, you instantly not to start in full fair and the rush of cortisol all over their body. You don't want to do that. You want to provide an environment where, you know, it can feel comfortable and safe when we turn into a parent In episode.
Christie:
I know, right? Well, no, this is good too, because I, I feel like by looking at maybe how we're parenting our, our children and, and, and maybe questioning it a little bit, it also helps us to see how we've been brought up and how we've had the Creativity stolen from us as you put it, or the, the, the Conspiracy of, you know, Oh, I'm just not that creative. I'm, you know, look, we're not talking about if you're artistic and if you can paint or draw or, you know, do pottery, we're talking about the creative life force that, you know, creative problem solving, you know, the, these are, this is us.
Christie:
This is an ability that is completely, you know, tied to business success. You know, if we were going through a, a, a global shift right now with the pandemic, we're still not through it yet at the, at the time of this recording and in business, it's tested our ability to be creative and to come up with other ideas and to pivot and create new solutions that maybe we've never, you know, had to even look at it before. And so, you know, how can we tap into our creativity more?
Christie:
Are there practices that you follow each day to hone your, your abilities or expand your Creativity it, is there something that you can share with us that, that we can so that we can start doing to help?
Robert:
Absolutely. And you're so right. We are going through a global pandemic for businesses, even on an individual level. We have to be very creative. We want to use that word. And its strange that we use the word so naturally in our conversations, but yet still, when we now can you look at Creativity and our individual cells, we tend to say, I'm not creative. When we keep saying in confessing with our moats, that you know, we have to become more creative. And I just want to add, to answer this question to circle back at what she said that Creativity has got, it's absolutely godly. And I call it I is he Creativity I call it the three punch of Creativity. It gives us knowledge of our purpose, clarity of a vision and revelations about value is he, when we have one, we embrace our creative life-force that light within in us.
Robert:
We are able to be certain with uncertainty because the only thing that's certain with the uncertainties of a certainty and when you're a creative, you are able to become certain, you know, uncertainty because you know that you need on certainty to become certain with your creative force. Don't ask me
That was a touch, Mr. And that was good though. I followed.
Robert:
Yeah. Yeah. So the things that we can do, but I always caution when I answered this question, that to oftentimes be focused on what I call it a third of the creative process, which is processes. We want to know what is the process? What can I do when we need to take a step back and get to the point of purpose? And then we looked at our passion. Then we looked for the purpose, easy. It's all about our actions being a direct consequence of our thoughts. Cause as I said earlier, like Creativity is something that happens naturally. So if I, if we start from the process of the me too, and then I'll become creative sort of, you know, and, and I I'm very wary of such questions because we're not dealing with the issue at the core.
Robert:
These are the core ways that things are blocking the light. And the first thing you got to do is remove the law. That being said, there are some things that you can do to get yourself closer to that. And it's not something difficult. You don't need any education per say in it. The things that naturally happen, number one is getting your rest, you know, just really obese in your circadian rhythm. You know, making sure you sleep 10:00 PM, be in bed, no screen time till the blue light. There's so much neuroscience behind it because when they look at this, we need to brain scans before you get that light bulb, that light switch.
Robert:
That aha moment. If you were to scan the brain like a second before that happens, there's a rush of blood that goes to the called the ACIP occipital cortex. The cortex is responsible for our vision and it switches off of a vision just before we get that aha moment, you know, and they call it a brain blink. So you have brain blinks. So if you don't just before they come up with that idea of your brain has to disconnect with what you see in reality. So you can process things that have occurred during the day and your subconscious connecting the right brain or the Lyft. We have a bad idea as far as that happens, a lot of sleep. So given all the time, even on a lot of time to rest, I don't subscribe to the team hustle team. Mostly we have to be grinding
Christie:
Team martyr, team victim.
Robert:
No, no, no. I mean, and this is why you hear it. If you have a big decision, sleep on it, right? Don't make a big decision unless you've slept on it. You wake, when you have a good night's sleep, you wake up. So refreshed, you know, given your brain time to connect all the dots, which is what Creativity is about. Right? But two, one of my absolute favorites, especially in this time where at a time of this recording in the global pandemic, we are consuming so much content by a digital means on a screen, time is up like maybe 7000%. We lose a lot of you says the system. Is that just, I'm just making it a point. And one thing I do every single week is that I do a digital detox.
Robert:
People call it a digital suburb where I take 24 hours, no digital devices, most screen time. I did that last week and it lasted for 36 hours. And just circling back with what you said earlier, I just open my journal. I usually just do my journaling and I sat by the window with the sun and it just opened a journal. I didn't force myself. And I sat there after some deep breathing, I have to stop myself from writing. Actually a second book came out of me and I was just like, yeah, it's just, I love journaling. So different things that I said, I got this vision. You know, I keep telling people, I got it directly from God when I identify myself because I don't identify myself by what I do because you see what I do is just an expression of who I am.
Robert:
So I don't like introduction where I'm an, Accountant a speaker to identify myself on three pillars. I am a champion of Creativity and ambassador of wellness and a policy of excellence. I have no idea where that came from. I didn't sit down and say, I need to find three things. I just looked at in current times in my life. I journaled a lot on in one day I go back and look at this look of the dogs and try to connect them. And so it's just last week when I sat after my 36 hour during my third, a six hour digital detox. And I realize as far as just asking, why, why have I been using this theme? When I look at it, champion of Creativity relates with the mind, a Basset of wellness, we Leeds with our body in your heart, in our body.
Robert:
I think you can see where I'm going into this, right. And pursuit of excellence relates to it, our soul, because that's, our destiny is to say, you know, excellence talks about being outstanding when you lead to transcend precisely. I know that that's what I have been talking about. So I don't just add into what you said. I don't believe in this writer's block thing is because we've been putting too much pressure on. We need to just, you know, detach from a location that touch to it in a very big things. To me, I mean to big things, right? It's just getting sufficient rest and tortured history. The genus is, have been known for taking naps during the day, you know, and that's when they come up with their great ideas and, you know, just taking away from the screen time, giving our brains time to blink.
Robert:
There's so much good things that you can do exercise and the, the science behind it. So much science behind it in nature. And I'll give you one more to get, get out into nature as much as possible. Science is not confirming. And I liked using the word confirming. So this is not confirming that, that optimal noise for the mind to be creative. This optimal noise level is 70 decibels, seven zero decibels, and not just 70 decibels or any sort of noise, right? What is ambient noise? And not just any ambient noise, like, you know, a coffee shop, the way that works, but the best, best ambient noise is that birds making noise in a book, running a waterfall somewhere around there.
Robert:
And that's why you have all these noises, you know, to help you sleep. It's not a science is just confirming that that's when the brain is primed to be creative, that can be summed up. All those people, it can be summed up is learning to be okay. Being alone with your own thoughts, just sitting still because even in stillness is progress.
Christie:
Oh gosh, that everything you said is so beautiful. And I just want to underscore like journaling is probably one of the simplest creative practices that we can do. And I think you made about consuming content. I mean, what is the opposite of creativity in my book? It's consuming, consumption assumption. Yes. And so, you know, just think about the world, you know, the, the, the, the world we've grown up in, we've been taught to consume, and we've unlearned how to create, and it's this, it, it definitely has a, a, a, an opposite or a dualistic relationship with each other.
Christie:
Right. And I actually had a guest on during this pandemic, Miriam Schulman, and she said she is an artist I'm. So, you know, we did talk a little bit, a bit about Creativity in that respect, but she, she just challenged people to create before you can assume so it's okay. If you want to watch something or read something, but create, create something before you consume. And I feel like there's this global pendulum swinging right now, we've had a mass amount of consumption. Right. And I feel like maybe that's what we're headed towards is a mass amount of creativity and letting it out.
Christie:
Right.
Robert:
Yeah. Yeah. And I'm sure, you know, our listener, someone listening right now will be like, alright, that sounds great. But how do I create, you know, you, you have to change habits. You have to break habits. If you have to switch off the Netflix, you know, maybe cancel that subscription for one month. And of course that the first it's not going to be easy. It's just going to the gym. Its it's just, it's just a bit easy to building a muscle. You just have to be very consistent. And as I said, I don't think that you have to come out with something. So shed your time, schedule one hour to create, if you don't come up with anything that is absolutely fine. That's absolutely fine. But it's the discipline to stay within that hour, not to consume.
Robert:
And you know, in, in this day, in age, we wake up to the first thing we do is check it out through the feed. We check our newsfeed, you know, and that's why journaling is so important. And again, there's some of the science behind it when you are physically, right. I always say that the pen is mightier than a dog. And I used to write, I still write a lot of notes on my phone, in my notes app is my best app. But the times when I go to my good old pen and paper, because there's research and science behind it, the show that when we transfer that image from our minds, using our hands, moving into the muscle, it's more like a mind body connection. And we see it, we start to allow, believe it more. We start to believe what was in our minds and that builds our confidence even more, you know, creative abilities.
Robert:
So too often we want, you know, someone to be like, okay, I'm going to take 10 minutes to, to create something. It is not going to come in 10 minutes. You know, it, it has to play in your brain. You have to bring the newer pathways, this, this, you know, a lot of science behind it.
Christie:
Yeah. I was just reading last week that I'm a different type of study because I've heard what you've, you've talked about. Just like if you were a student or in a business meeting, you would be, you would remember more retain more by taking handwritten notes because you're basically distilling it down to what's the core essence I need to remember. And you're really thinking about it as opposed to typing something out, word for word as someone speaks it.
Robert:
Yeah. Yeah. I think it is even in a shorthand. I know this, I read it recently. Also there was a study on that. So you're better off write a short time notes because not it forces yourself to connect dots. You're just telling your brain. I need to try to remember it, right? The most important thing and put it in your own words. But you say the challenge with that is when you're in a classroom, you want to get a definition. You don't want to be sort of like a fraud. You don't want to have the wrong definition. So we're so used to writing the word for word and you want to spit it back out. You know? And the whole brain doesn't learn through consumption. It's never meant to land, to consumption. We learned to create your own and cognition. I always say that, right? That's how you learn.
Robert:
And that's how you expand your brain. It, you can even look at the science behind it. We don't learn by consuming things we learned by creating. And that's why this is you create new neural pathways when you connect the dots. When you have that How moment, actually, you know, one thing that we should talk about is that the world of creativity and that's one of the reasons why we can get it back, we need to have more of the work for Creativity. So you need to reward yourself like what I said, if you stayed for that hour and you didn't create anything, reward yourself, at least just to give us a bit Take, you know, a, a star or something and say, look, you know how to keep motivating herself. And now the neuroscience has actually confirming again. But when you get that, the whole moment is sends a signal to their reward center of the brain then gets to that serotonin going.
Robert:
And you are like, have you ever had a fiery idea? It's it can even be crazy, but you are awake. It burns inside of you. You know, as the light, when you say you're ready to pull it out, you know, and careful if you share it with the wrong person, you might just be,
Christie:
Well, yeah, that's the way to really create a in a, in an innovative culture, right? Is to maybe you have a suggestion box or an idea box. And I remember hearing Barbara Cocoran, she's one of the host's on shark tank. A lot of people will know who she is. She talked about how in her company, she rewards people for every idea, whether they use them or not. It's a dollar per idea. So to your points on an individual basis, yes. Reward yourself for each. And every idea that you have, whether you decide to go down that path or not,
Robert:
Because you are building that neural pathway in your mind's. So, you know, just, just cut yourself, some Slack, reward yourself and keep motivating yourself. You're going to get there.
Christie:
You want to go back to something that you were talking about, about your identity. I actually have this experience last week. I wanted to redo my LinkedIn profile and re-do a headline. And every idea I came up with, I just didn't like it. It just, I felt like I was putting myself in a box and I am someone who resists boxes. You tell me there's one the way to do, or that's the way you've always done it. I will find a million other ways to do something, right. That's my nature. I'm like, you are in that way. And I landed on creative catalyst. I'm a creative catalyst. And I loved that. Of course, the alliteration, the CS and the CS.
Christie:
My name is Christy. I loved it. It was so much better than like digital marketer or content marketing strategist or something like that. You know, 'cause that just puts that it puts you in a box. So I loved the, the three different titles that you gave yourself. How important is our identity? And I mean, where did this come from? Because I don't know. I don't think I've really met anyone else that has like, done that. So like I did, you know, I don't even know where that idea came from and I was in the shower. I got the idea. I'm like, that's it, that's what I'm going to do on my LinkedIn headline.
Christie:
But like how is there a relationship between identity and creativity in the sense of being versus doing?
Robert:
That's a, that's an awesome question. The idea you got in the shower, this, this is research. I forgotten his name. He actually says the reason why we come up with ideas in the shower because our brain does the brain blink at that time, you know? And then with the water run in, you know, the ambient noise. It's so awesome. You know, it's so cool. So maybe another idea of, to become creative, it's take a shower.
Christie:
Well, you know what? I actually went as far as to find a waterproof notepad that I could put in the shower. So they, that they would stop going down the drain.
Robert:
I don't even call the three things that identify with titles. I call them pillars. Right? And they're my pillars. 'cause out of that is where I am. Now. You can now get the labels with the so I can champion Creativity as an Accountant or whatever, you know, which is one of my labels. I tried to avoid labels at my primary level because labels create limitations. And I fought with that. That's what it came from for me. And so growing up, I never really had a desire to be someone. And I wish we could get away from this is where we ask our children. Why do you want to be, what do you want to do in your book? And it, it automatically narrows down into a profession that it really limits someone.
Robert:
You know, I kept telling people when I was in high school, I learned to use a typewriter and I'm a fluent typist to the right. There is nothing called social media marketing. So if you are already setting up the children for failure, because you feel it in that they can easily pivot and adjust. 'cause, you're limiting with the aspiring to be a profession. And as you said earlier, the changes we're about to see that we've continue to seeing, you know, is it's, it's ridiculous. There was a study. I saw that 65% of the children in elementary school today are going to do a job or role that doesn't exist today that we don't even know. I believe so. If you could say, if we keep saying that I want to be a doctor or whatever, it is limited to a profession, that's where it started for me.
Robert:
So I studied Accountant because when I made it, it made sense. I learn the system of it. I aced it. You know, it just made a lot of sense. I know I'm not good in math. That's another assumption people make, if you are with accountants, you are good in math, but accounting is so much beyond that. And it changed now because the computer's and automation has taken up the manual. Part of it is as much as about keeping records on everything is about insights. And I think our conscious of the most creative people can be the most creative people, but there's a block. That's why I struggled with that. It would be in meetings or raise my hand and, you know, I have a suggestion, you know, anyone else, anyone else, you know, you're a pastor over it because it can be Accountant I'm like, yeah.
Robert:
Okay. So you might just say, you know, they're thinking of my day will be like, let's say more money, you know, because that's just how people have been growing up. And I hated it. So I kept getting passed up for opportunities in terms of ideas. And I forced myself. So what I would do after I finished my nine to five is that I would learn something out of my rule, maybe networking, marketing, and you know, something to that extent. So I just got tired of this label into a box that because of the content that can be creative and I had glasses and everything, I went up on to the extent of B in surgery and laser surgery. I stopped wearing the glasses because I really hate it. The restrictions I was to put in a way as an Accountant.
Robert:
So yeah, I decided, okay, so who am I? And I started this thing on titles. And I said, no, I don't know where it came from. I don't know of anyone else's who have done it. That doesn't bother me. I have come to a point where I do what feels really good on the inside, out of water and the inspiration I've gotten and do my meditation, where it comes to my mind. I do that because I have confidence in my purpose, in my value in my patients. So I don't know if I've got to the question. I don't know when it comes to mind.
Christie:
Yeah. And I feel like, I feel like in some ways, okay, this is, this is my own philosophy. And I, and I write about this in my book called The Intuition Led Business and the identity piece The who am I? A lot of times we mistake that it's our profession, or is it some group that we belong to or its the status or is the number in our bank account or it's the car we drive or our possessions or it's it's who our family is or where we live. That's not who we are, that those are our expressions in our physical reality, but that is not who we are as a divine being.
Christie:
And so really I feel like when we put our identity on the wrong things, it can actually block our intuition. It can block these ideas from coming 'cause it doesn't fit the paradigm. So go ahead. We have a little delay people because
Robert:
Where, where you want to have more, Oh, sorry,
Christie:
Go for it. That's fine.
Robert:
It focuses more on B and then do it. I think that's where it comes from the identity. We need to focus on it. And that's why we as human beings, you want to focus more on being and doing. And just like what I said earlier, or actions should be a direct consequence of, of thoughts. You know, we need to really cement ourselves in our thoughts, our beliefs, you know, fate, you know, more than what we do more than, you know, it it's the society we live in. We assess performance based on the outward thing that, I mean, that's, that's how we can assess mean I'm not trying to be live with that because that's just the way you can assess what is too much. This is overemphasis. Like you said, what you own your position, your title, and, and that is causing a lot of anxiety, especially during this global pandemic because people have lost their identity.
Robert:
If you are not working, everyone is at home. So you don't know what to do. You're you're so used to being told what to do. You have not taking the time to think for yourselves. And so that's why you need to, you know, have the right identity. You know, we Creativity is, is, is, is that what you said it, so that's a life force, you know, its it's the thing that separates us from every single creature, every single, you know, like that's, that's how we reflect God's image, you know?
Christie:
Right. Well, and I feel like so many times we've given our power away much like our Creativity because we searched for answers in our external world, we look to the news, we look to our parents'. We looked to our friend's. We crowdsource advice and really we need to look within, we need to connect with that true identity within, you know, and connect to that higher power, not getting religious on people or anything like that. Like religious spiritual or whatever, whatever your spiritual belief is.
Christie:
Like 98% of people believe in a higher power. Sometimes it's themselves as a higher power. I'm talking about like truly like a divine, you know, higher power. And do you believe that that's why sometimes we're creative ideas come from. I feel like that's like, if you look at it, a lot of the geniuses out there, they will not say that they feel like those ideas came from them. They will feel like they went out and like grabbed it out of the ether or like it, it just came in their brain and they can't even, they can't even realize why. So if we're not connected to that divine intelligence to that higher power, how can we expect to be creative?
Christie:
Am I totally off base here?
Robert:
No I I'm. I'm following. I'm totally following you. I hold the same position. It's a question I've also been trying to answer How cause that's my honest leave that my ideas don't come from me. And when I meditate, when I pray, when I journal, I'm allowing a, you know, everything is energy. So I'm connecting with energy. That's beyond me connection with the energy in the future of what is actually in the present and manifesting, manifesting back now in my current reality, right? It it's, it's, it's a vision. 'cause when you're Creativity you're you are seeing something is a projection of, of something in the future. For me, my connection has record and God is already in the future.
Robert:
He's there like right now. So I'm a snapshot of what's happening there. And then I'm just building myself to that, you know, 'cause we move through space and time and Creativity, it was showing us what's a head and I don't know how we can really be creative. I don't want to say you can't be, you know, without, but that's my belief. I don't have anything to back that up. And what I love about my creative experience is I'm not afraid to hold a position that has zero evidence. You know, once I know that connection comes from God, I have absolutely no problem. It doesn't bother me if you don't believe me. Or if you're telling me I'm crazy, even if I'm proven wrong, it doesn't bother me.
Robert:
It just doesn't bother me. I'm gonna go by that because I have learned to trust that intuition of learned to trust that energy I've learned to trust that vibe, you know, I trust the process more than the outcome. And so, and it's, it's a matter of fit. So when, you know, when he says move, I moved, you know, you know, when, if you, you know, I, I totally get what you're saying. So you just have to connect with that. And people wouldn't say that the Genesis won't say what of course. I mean, if you want to get through, this is a philosophical, there is no new idea. There's something, you know, there is nothing new. So it's just a new way of presenting it. Yeah.
Christie:
Yeah. I always say when you take two elements and put them together in a new way, I mean that's innovation, that's that's outcoming, you know that's so it was just looking at something and a different way than has previously been thought of or discovered. Right. Well good. Yeah.
Robert:
And I also believe, I also believe that Creativity cannot be separated from your purpose. And that's why I said the first punch of Creativity is a knowledge of your purpose. That question is always there, especially for the younger people. You know, what's my purpose in life. I mean, for everyone, but just what's my purpose in life was my purpose in life. What's the purpose in my life. And I always ask people if you will, to be shown and the purpose of your life right now, but you accept it right now or are you ready to accept it? You know, I don't think you could accept the purpose for life without exercising. You're creative abilities. You know, the people say, no, I knew my purpose. I wanted to become a CEO top of that country.
Robert:
A company XYZ made a million to 10, $10 billion or whatever it is that that's not really a purpose. That is a goal. You don't have a purpose for me. It has to translate who you are to soul level, you know? And it has to interact with so many people help. So many people it's, it's a future looking, it's more like a legacy. Your purpose has to really be intimate and intertwined with your legacy that, and you can't do that without we don't decorative ability. I just don't need, you can do that. So that's why when you go through the creative journey, you have to get knowledge of your purpose and your, your purposes or a class.
Christie:
Well, yeah, I agree. And you know, I feel like that's sometimes why Creativity and Intuition, it, it, it speaks in the whispers because, and a lot, a lot of time it's like illuminating, you know, the next step one step at a time because could we really comprehend it? You know, like where, where we live in a world that loves to put labels and boxes on things and put things in categories. And that's not how the creative mind works as you see, as you stated. And so when it's like more like a dimmer switch, you know, you, you just gradually increase the light and the purpose comes through a little more of a little more, a little more at a time.
Christie:
It's not so overwhelming as if you were to get it all at once. You know, even the sun doesn't work that way. We have a gradual sunrise, you know, it's the nature. Just, it doesn't work that way. Right. And so, yeah, it's a philosophical question for sure. I feel like I'm still discovering my purpose, you know, and I don't know that we ever really get there until maybe we're at the end of our life. And we're like, Aha that, that was the purpose.
Robert:
Yeah. I always say that you've known your purpose since you were born and your life experience is, is just to be discovered. It that's it, you know, your purpose has always been known. There's so many hints, so many, you know, it was just not paying more attention to it. It's always been there. I noticed that because that's what I did when I started looking at my identity. I looked back at all. It was, it was tough. I would not kid you. I mean, I interviewed people, people who stop talking to me or we parted on bad terms, I tried to reach out like, Hey, I just want really a very honest, you know, opinion on what level I went to that extent. And I think that's what we need to do, you know, to discover our purpose. I went all the way back, you know, just to find, and there was a recurring theme and that's why I got into the three values and this team's happened.
Robert:
Subconsciously we don't, we don't need, you know, effort. I actually look back at the pictures I took when I wrote notes and I would see, I just thought a word Creativity in it. You know? And I was like, wait, I was talking to me Creativity 20 years ago. Like, I don't think so.
Christie:
Yeah. So recently to, yeah. Yeah. It's like the it's like sometimes when you do that work, its like, this was so obvious. How did I miss it?
Robert:
Yeah. So it is just, it's just being conscious, you know, just never allowing yourself to become sub-conscious to your consciousness. You know, just, just being very conscious and intentional. And that's why I keep saying you have to be very intentional, which a life, you know, you have to be intentional. It doesn't mean being rigid, rigid, but just being intentional. And, and even if you find yourself in a situation, be intentional about getting on to that situation, about learning in that situation and sometimes about staying in that situation at times we want to run away from bad situations or bad experiences, but perhaps you were there, you know, that's just your breakthrough moment to bring it to a point that I noticed that through route. When I went back, I went back and I just went back.
Robert:
I was like, wow, actually that bad it. And maybe 90% of the time that those bad experiences work, great experiences. Okay. The outcomes were not good, but I was like, is it because I'm able to do touch the emotion from the memory. So I'm able to go back into that memory, but not feel down on myself as like, Oh man, I'm such a loser. I did that. I mean, such a dumb decision. I'm like I did that. That was done well anyways, that was me yesterday. If you are not embarrassed about yourself, which you were one year ago, I mean, you, you have some serious growing to do
Christie:
Good point. Yeah. I feel like we're, we're a new person. Like every three months. Like if I haven't talked to someone in a long time, it's like, I feel like I'm just a totally different person. They probably are too. You know, it's constantly growing.
Robert:
Yeah. And it is energy on. And that's why, you know, I always try to pull people along the journey with me. I'm a heavy into a mentorship and is not just about me because we we've learned that in life. You have to keep adding to yourself and that's how you grow up. But I think we need to be multiplying. We need to get through a multiplication effect. So if you build on your podcast is the multiplication effect. I might not speak directly to whoever is listening to this podcast or maybe something I have said, we'll connect it to you on is just that last piece of the puzzle that you're missing, that you were just waiting for that word, that confirmation, and you've got it now and you are just going to explore and I don't need to get any sort of reward for it. You know, getting that energy out to use so that you can take that energy out and continue it so that we can get this movement going so that we can take back our spot as human beings because the robots are coming and, and they will never take over, you know, we have to hold up, hold out, grow.
Robert:
And the only way we can do that is by being creative. I mean, I can paint a picture as well as better as Leonardo DaVinci, but it can never tell the story behind it can never have the story behind artists. And you know, we are the artist of our lives. We are the painter's of our lives. We are, the musicians have our own lives and only us can tell our own stories. Or you can tell you a story and you can tell it in the way you need to be told, and we just need to stop, copy, and then, and getting our identity for people from labels and, and get over value from an upward, inward outward process, as opposed from the outward and inward 'cause when we get our identity from outward inward, whatever we see on the outside will never match what we see in the inside and then that, so we get imposter syndrome.
Robert:
And so we feel worthless and have negative emotions. I don't have confidence in ourselves. We are trying to change this insight too much. Or as outside, when we go through the creative journey, you can take what's inside and change what's on the outside and just create the life for us. Instead of being a victim of all circumstance, even during this pandemic, we can totally shift it. And I'm confident in that.
Christie:
That is so well said, and it is so deep. I like that is worth everyone rewinding just a little bit and listen to it again. That was so profound. And it's important. It's important to understand who we truly are and like your saying, like comparing, comparing event, like, you know, a lot of times we're comparing to other people's front stages to our backstage. You know, we don't know how messy their backstage is and only we know how messy our own backstage is. It's not a fair comparison or, and likewise it's like, you can't trust what you're seeing and your physical environment to inform who you really are, that can only come from you and your creator.
Christie:
Right. And it's, it's finding out what that is so that you can bring it forward, bring the true expression forward into the world. So this has been awesome.
Robert:
You know, people just one more point there is that, you know, I told people what's the biggest indicator for me for success is that I sleep so peacefully at night. No worries. No anxiety. I look around, yes, I get an Instagram or something. I was like, okay, that guy is doing well. He's doing well. He has a good car. He's got a good gig. He's got a good speaking engagement. I want to speak on a Ted stage. But at the end of it, I calm myself down. I do my meditation, I do my journaling and I connect back with my, with my God. And, and he tells me know, I got you. You, you know, you're in the right path. And I, I have that confidence because I know every single day something is unfolding. So I sleep peacefully. And then I wake up to the next day to my journal, into my meditation to get up and grind, go back to sleep, just do it.
Robert:
I don't get anxious. I don't worry. I don't overspend to myself to just staying in the moment.
Christie:
I agree. And, and when you make that, that shift, it's a, it's totally an internal shift. That's one of the reasons why I created this podcast is because, you know, there were a lot of years where I didn't sleep very well. Like to your point, you know, or you spend the day, the day on the verge of a breakdown, just because you're so stressed out and you feel like you have 20 people pulling at your arms in different directions. And it really does take that grounding and those spiritual practices and really going within, and you can feel peace.
Christie:
You can still feel piece in the, in the eye of the storm. And you know that you are validated from above and not from those around you, you can sleep peacefully because you know that you're doing right by, you know, your, your divine creator and not, you know, you, you don't, you don't worry as much. You don't, you don't stress out as much, or you don't feel the need to hustle and grind, you know? Cause you, you, you feel confident on your path, you feel clear and you have clarity.
Christie:
So yeah. Thank you for all that you've shared today. How can people learn more about your book and what you do? And then after you tell us that, please end us with your, your final thought, your final nugget of wisdom.
Robert:
Alright. So people can get me on my website, www dot Robert a Belle Belle is B E L L e.com. Show it to be in the show notes. You can get me a social media. LinkedIn. I'm very active there. Robert Belle ACCA I'm also on Twitter and Instagram and Facebook. You can get all the wisdom. I'm sure we will have links in the show notes. And as we can get any in my book is available on Amazon, everywhere books are sold. Well, as of the time of this recording, we tend to know what's happening. But Amazon, the book is called low. The lid off, we claim your stolen. Creativity increase your income and let your light shine.
Robert:
I would love if we can get up a copy of it and leave your review, you know, honest review, I wouldn't be hurt if you don't like it, that's fine. It gives me feedback. And that's just the creative process. My close in short, who will be there is definitely a Conspiracy of Creativity and you need to blow this conspiracy out of the water by taking back in Creativity you are born with it to have it naturally and just do what I do. I don't live in the real world. I just merely exist here. I live in a dream world and that's why I sleep peacefully. I live in a dream world. I'm a dreamer being in the real world. I'm just waiting for the real world to catch up with my dreams. And that gives me peace. Yeah.