In this episode you'll hear:
Why Karith believes that if you can laugh at it, you can get through it.
How to be funny (even if you don't think you're funny).
Our struggles with perfectionism and how to flip the script to have more peace and happiness.
Why Karith thinks the word Diversity is a non-starter and why her new word "Inversity" is the real way to unite (instead of divide) people with different skin color, gender, religions and sexuality. [Be sure to catch Part 2 episode about this topic debuting on June 25, 2020]
About Karith Foster
A speaker, humorist, TV & radio personality, author, entrepreneur, wife, and mother, Karith is a positive force of change. She is a Diversity Engagement Specialist whose signature programs are impacting lives at academic institutions, organizations and corporations across America in a time when humor, understanding, acceptance and respect are so desperately needed.
If you're inspired by this episode, I'd love to hear your biggest Aha! moments. Take a screenshot of you listening on your device and post it to your social media and tag me, @christieturley!
LINKS:
Karith's new book, You Can Be Perfect or You Can Be Happy
Karith's Website, Facebook, Instagram, Twitter & LinkedIn
Christie Turley guides visionary leaders to reconnect with their higher genius, so they can improve decision-making and deliver greater profits, influence and impact. She is the author of the book, The Intuition-Led Business, which offers a framework on unlocking the intuitive and subconscious minds, and she is founder of Conscious State University, an online learning platform that teaches leaders and their teams how to make better decisions using science-backed methods. A dynamic speaker, she has shared the stage with many New York Times bestselling authors and is the host of The Higher Genius Podcast. She lives in the southwestern United States with her husband and their two daughters.
Let's Work Together
See What That Looks Like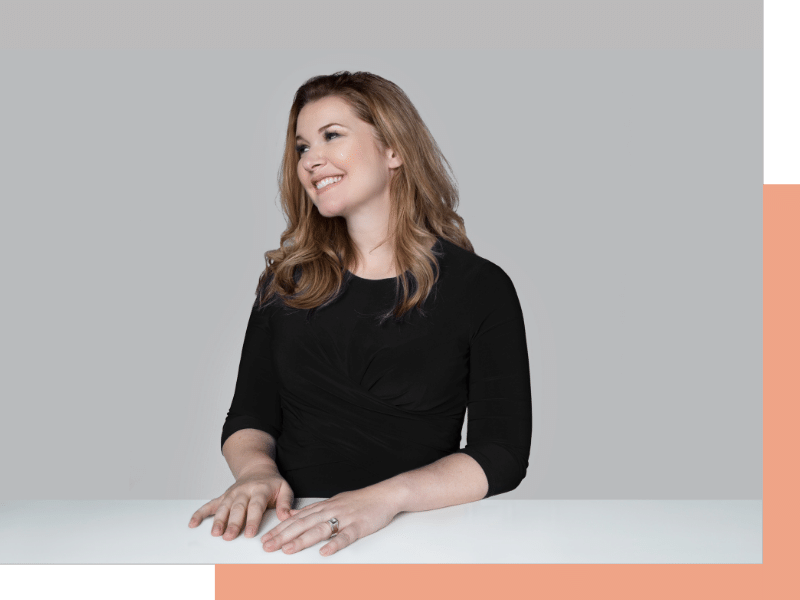 Transcript:
Christie:
Welcome to today's mind muse podcast today. Joining me is Karith Funny And we will be talking about how to be funny, even if you don't think you're funny and why Karith believes that if you can laugh at it, you can get through it. We'll also be talking about our struggles with perfectionism and how to flip the script to have even more peace and happiness. And her new book is out. You can be perfect or you can be happy. So Kara at the Foster is a speaker, a humorist, a TV and radio personality, and author, entrepreneur, wife, and mother. And she is definitely a positive force of change. She's a Diversity Engagement specialist whose signature programs are impacting lives at academic institutions, organizations, and corporations across America.
Christie:
And we'll talk a little bit about Diversity today and about her new word Inversity and how it really emphasizes uniting people instead of dividing people. And we'll go further in depth actually in the next episode, which is a part two to this episode, just about that one subject. So join me in welcoming Karith. Karith welcome to the show. Welcome. Hello. Thank you for having me. Yeah, it's good to have you. So we're going to be talking about a lot of fun things today, about how to be funny, even if you don't think you're funny and really how to lighten up a time are different.
Christie:
Right now there's a lot of upheaval personally, professionally globally, and this is definitely a message that we can all use right now. So, and you just had a book come out. You can be perfect, or you can be happy, which is an awesome, thank
Karith:
You so much. I think that some many of us are striving to live perfect lives are the perfect people, you know, the perfect friend, the perfect spouse, the perfect mom, the perfect child. And there's no such thing as perfection yet. We've been kind of duped into thinking that if we just work hard enough, or if I just do this, I'll get there. And it's an illusion, but happiness is not. And while happiness is as individual as we are, there is always, it's a it's attainable. Now the caveat is happiness is not a constant and that's okay too. It is okay to have bad days. It's okay to wanna stay in bed four a day or a week in three weeks, you should probably talk to someone, right?
Karith:
And so the idea behind you, it can be perfect and it can be happy is just basically given people permission to be human and fallible and understand that, you know, striving for perfection can cost you. It can cost you a joy, peace and happiness.
Christie:
Yeah. I'm a reforming perfectionist myself. So your speaking, my language and I'm working on it. Right. Practically. Perfect.
Karith:
So it was really more of a note to self. Yes.
Christie:
Yeah. Seriously. So your heart, you're a comedian, your, your, your a keynoter who integrates a lot of humor. So how can we use Why humor and why would it be important to want to use that as a tool in our tool belt? And Business
Karith:
Absolutely, I think everybody remembers their favorite teacher or professor, and they were the people who incorporated humor into the lessons. And through that, you were more engaged. You retained more. And I think the same applies too, when you are a speaker or a presenter or a leader in an organization, and you can use humor to engage people, but also it, it sets a tone that is almost magical. You know what I mean? Because it, it helps people put their, their, their defenses down, it neutralizes a space so that if you're going to be covering an uncomfortable or difficult topic, like diversity and inclusion, as, as you know, a big topic of a dialogue right now, I'm, it creates a space for people to be able to come with open ears, you know, not silly, ready to, to have an argument or to, again, being on the defensive humour is such an incredible tool.
Karith:
And why I appreciate comedy and comedians is because what are the truth tellers? You know, and this goes as far back as you know, before Shakespeare. But if you think about, even in Shakespeare's time, you know, in his plays, he and the court gestures were the only people allowed to poke fun at the cane without being tried for choosing and being beheaded. So there is this, this way to weave the truth and to accommodate, to get people to go, Oh yeah, I never thought about it that way or say things that some people either are afraid to say or have it thought about it in a certain way. And I, when I was a fan of standup comedy before I became one, because I just, I was in awe of people who have the gift of being able to take something really, really complex and break it down right.
Karith:
Are really simple and extrapolate on it and take it to a whole other level. Like I just, I thought that there is a genius to that, and there is a genius in that, and there's a gift and that 'cause what comedy does. It, it's a unifier. It's a great unifier to get people to laugh at the same thing. People who come from different backgrounds, different socioeconomic status is different ethnicities. And to be able to create a commonality under the umbrella of humorous, such a powerful thing, and you don't have to be a standup comedian to use humor. It certainly helps, but there, there are ways to go about finding humor. And when, you know, we talked about self-deprecating humor, you know, I don't like rip myself apart or, you know, Oh really, I'm not like a Rodney Dangerfield in myself, but I, I You, it's a very personal, and I think we can open up that way and kind of, you know, show you that you don't take yourself.
Karith:
So, so seriously, it lets other people and not take themselves as seriously. And, and we can all kind of be on this playing field as, as these wonderful, fallible, imperfect humans.
Christie:
Yeah. That's such a great point. And a, you know, it, it, it brings me back to that, that title of your book, you know, you can be perfect or you can be happy. And when people can be vulnerable and authentic and say, look, I'm flawed a little here. I have these great strengths, but I'm a little flawed right here. It, it takes a lot of pressure off of you, as well as everyone else, their, and all of a sudden you can have a more constructive company meeting with ideas that people aren't afraid to share. So yeah, you raise a great point.
Christie:
Now. I would love for you to dive a little deeper on something before we can go into the How to Be Funny part because of there is a lot of tension right now in the air, and you talk a lot about Diversity. So how has so many people don't even know what to say? And then people kind of like get upset and the people who are silent, but they really don't know what to say. So being Funny. So it seems like the last thing you would want to do on a, on such a sensitive subject. So how would you advise that? How do you use it when you're teaching I'm corporate environments?
Christie:
What, what do you say to that?
Karith:
Excellent, excellent question. That I think this is why you do what you do. Right? I think the number one rule in comedy is to be funny, write, and then the second roll is knowing your audience. And that is something that comes from having an emotional intelligence that not everybody has, but that doesn't mean you can't strengthen it. Okay. So when I speak on the topics of diversity and inclusion, I actually am looking to revamp the whole way we have that conversation, because I personally don't believe that it's been done well, if it had, we would be in a much different place than we are now. So I coined and trademarked the term Inversity and Inversity is still a nod to the acknowledging and respecting our, our differences and what sets us apart.
Karith:
Like that would be insane to try to skip over or ignore, but instead, shifting the focus from what separates and divides us to, what do we have in common? How can we be truly inclusive of one another, but most importantly, introspective, right? I mean, in understanding your value, your worth, your connection to humanity. So if you can see that in yourself, then you can see it in someone else. And I feel like we've been working from the outside In for so long. And now we have to work from the inside out. That is what's going to change things. And part of the methodology they use is a system called care. I want people to start caring about themselves and each other, but care is an acronym for conscious empathy, active listening, responsible reactions, and environmental awareness.
Karith:
And when you can apply those things, you, you can have the conversations that are uncomfortable, but not necessarily painful. And we are in a place in a time where a lot of people, they don't know what to say. You know, I likened it to the, there is a story and I don't know if it's a fable, but it, it seems to kind of make sense. You know, when the Americas were first settled by the Europeans, the indigenous people who were there, they couldn't see the ships, they couldn't see that it, it was still beyond their scope of cognition. They physically could not see the ships arrive in a short, and they saw of the people.
Karith:
So it's almost like this magic trick. Right? And I feel like that's kind of what racism is right now for a lot of people. Who've never experienced it. A lot of people now they
Christie:
See the ships
Karith:
And they don't know how to deal with it. I mean, cause it's terrifying. And, and you were like kind of caught up in this place that I don't want to say the right thing, wrong thing. I want to do the right thing. What do I do? And this is where the caring comes in and the conscious empathy not to be confused with sympathy. Sympathy is when you feel bad for someone, empathy is when you put yourself in their shoes, conscious empathy is empathy on steroids, right? What are your two main questions is what is it like for them? And how has that feel? That it's not just a two way street? You know, this is a six lane highway. So it's going to take some effort and some energy in some patients as the majority, but asking you, what is it like to be someone who was the only black person in the office? What is it like to be someone who wears their religion in their wardrobe?
Karith:
What's it like to be a white person who didn't grow up around anybody but white people and doesn't know the right thing to say or questions to ask, and it doesn't want to be accused of microaggressions. And then there's the act of listening, you know, is not what you say is how you say it. And we know that expression with some of them does not what you hear, but how you interpret it, which is why we have to be curious. We have to ask questions. We have to, if somebody says something, we're not sure if it was a right to say, you say, well, what did you mean by that? Where did you get that information? How, how, how did that come to be part of your purview? And that's where you create a dialogue, which is what we need right now, more than anything, we all need people to be back into a corner and say, Oh, this is too uncomfortable.
Karith:
We don't need people to say, you know what, I'm tired of explaining this. I've said this over. No, we need people to sit together, have an open exchange. And, and not, it was a very tense times with very raw feelings, but we have to understand that we have to kind of step pass that if we want to move forward,
Christie:
That is so well said and what an awesome acronym, you know? And, and I totally agree. It's about feeling United and showing our love, showing that we care. And that's that love is what unites us. That's what runs through all of us as humanity. So, so very well said, do you want to talk a little bit about your story and how you got to do what you do?
Karith:
Sure. You know, I, I grew up on a suburb of Plano, Texas, where I was the only one. I was the only black person in any of my classes. And that became my normal, you know, I didn't know anything different. And I think everybody comes from that prison of the normal. It wasn't until I went to DC, I did an internship in college and, and, you know, studied abroad in England and lived in New York. And I was exposed to all of these different cultures and languages that people and ethnicities. And, and I realize, you know, we, we are that different. First of all we do is we have more in common than we don't. And we all just want the same things to feel worthy, to be loved and to be heard.
Karith:
And I, I started as a journalist, I call myself a recovering journalist. That's what I have my degree in. And I moved to New York, basically out of school to work for the view. Cause I thought who better to learn from them, Barbara Walters, you know, the queen herself. And that kind of became my devil wears Prada. You know, a million girls would kill for this job. Why are you miserable? And it's because when it was behind the scenes and I did glean a lot from that, I learned how to produce in the book and write, I missed having that voice. I missed being in front of people. And while I was there, I found stand up comedy or, well, it found me and I treated myself to a up comedy class because I just needed an outlet for expression.
Karith:
And I realized that standup was really what I was wanting to do the whole time. Even though I was never the class clown, I was kind of a straight, a goody two-shoes student. What I found was it was what I wanted to do with journalism in the first place, which was be this beacon of light and truth, but I wanted another element to it. And that was the healing factor I wanted to promote unity. And I wanted to show people that, you know, gosh, you know, life is tough, but we got this and that's what comedy allowed me to do. And it was an incredible vehicle for your, not just self-expression, but to get people to laugh, I think, and grow. I mean, that's my motto, laugh, fate grow. And I do believe if you can laugh at something, you can get through it.
Karith:
If you really look at comedy. So much of it is based on painful experiences, things that are tough. And, and I, I really, truly, you know, what comics provide in the way of, of, of, of, of healing is I think such a phenomenal thing. And again, you don't have to be a stand-up to be able to find the Funny and things. Now you do have to, again, know your audience, have a gauge on what is appropriate and what isn't, you know, think about what you say before you say it like anything truly, you know, is this going to come out the right way? You know, there's never a good time when someone says, I don't mean to be offensive, but you know what I mean?
Karith:
You know, in the office, the office with Michael Scott comes to mind, always seem to see the wrong thing. Yes. That's why we love that show. Exactly. And I mean that, that's where the joking about yourself. So it's not like your, your putting it onto someone else are not as happy as in what else is, you know, making it fun of an experience. It happened to you. I'm, you know, I, I have a joke about, you know, going up and down with my weight and my size, and it's truly jumped just about me. And I joke about how, where I am geographically dictates how other people see me, like in New York city, I'm pleasantly plump, right than in LA. I'm going to be a beached whale when I'm going to go back to Missouri.
Karith:
Or I went to the school I'm anorexic and it is awesome. A, so anybody having a bad day, you know, you get yourself a one way ticket to Kansas city and you will be, it's all relative. Right. All relative. And it's a joke. I mean, it's truly just the joke. Obviously there are a big, small, tiny people are everywhere and it's not, is not about a personal attack. It's just about me joking about myself and, and just trying to bring light to some situations and in talking about how can we do stereotype, you know, what that does to other people and ourselves. And it, you know, I use that to kind of make a point and hopefully most people get it.
Karith:
They understand, is it certainly not a personal check or, you know, addressing anybody who has, you know, eating disorders are that kind of thing. But it's, you know, we, we have to find the humor in things. We do not let humor in our lives. We are doomed because good Lord, there is enough bad, awful stuff going on in the world. If we can't find a way to laugh, we're in trouble.
Christie:
So true. Well In, and that joke is actually, there's a deeper meaning even there, because it shows us how distorted our thinking can become because of our perspective. And if we can change our perspective, or like you were saying before, we are using empathy to think from someone else's perspective and feel into that, then all of a sudden our, how we see things change. Not because the things that we're looking at change. Oh yeah. I love that. So comedy comes from pain. So knowing that it all, all of a sudden, it seems easier to learn how to be funny.
Christie:
Yeah. Can you, can you break it down? Like how can someone who doesn't even think they're funny, how can they learn to be funny? Can it be taught?
Karith:
Absolutely. I mean, there are a comedy classes all around the country. And I think, like I said, it, it kinda comes from pain points. You know, some things you don't even realize that were hard. I often joke, you know, having been in the entertainment industry about not being considered black enough, right. Because there's a stereotype of what a typical African-American woman should sound like or look like or act like. And when I was in entertainment, where are they? Very much likes to put you in a category, you know, siphoned you into a pigeon hole. I would go out for these auditions and they would all be for African-American roles, which duh, hello, this is me, but I get there and I would speak with this voice.
Karith:
They would say, can you jazz it up a little? Because they could have say, Karith we are what we need you to do as a sound blacker. Right. We are too politically correct for that. So instead I, you know, I, I actually said one, so you want me to scan? We can go, Oh, no, you don't seem to understand what we're going for it as an urban zone. Can we do that? I was like, I can do suburban for you. I'm from Plano, Texas. That's the best of luck. And so using my personal experiences of just comfort right. Of pain, finding the light in it, you know, if we think back to the sitcoms right.
Karith:
Of the eighties and the early nineties, some, the funniest episodes were around funerals. Right. I mean, what could be less funny than death, but there's something to that. There's a healing in a catharsis in pointing out the absurdity of things and the pain and kind of flipping the switch on it. So I think to people who are like, Oh, well, I don't have anything funny happening in my life. Actually. I'm sure there are some things. And if you think about that kind of tickles, you know, and if it makes you laugh, odds are, will probably make somebody else laugh. And it's way safer to talk about yourself than anyone else.
Karith:
Because especially if you're in a position of power or H you know, you don't want HR coming down on you, but I think there's so many things that are universal, like marriage and kids, and, you know, yes. You know, talking about our diets that have failed, you know, I, COVID-19, I think they call that 19 because that's how many pounds people gain since we've met.
Christie:
Yup. The quarantine 19. Yes. So the freshmen 15. Totally.
Karith:
Exactly, exactly. So I don't, you know, I'm not saying go out and try to be a stand-up comic, you know, but I am saying, just look for the humor and the little things, and if it tickles you, like I said, Oh, it's, Our, it'll, it'll tickle somebody else.
Christie:
Yeah. That's great advice. Yeah. And, and also giving yourself permission to really reflect upon life as well, and not just take it as it comes and, you know, feel some kind of emotion, but actually you're talking about transforming the emotion of, of fear or worry, or some of these more painful emotions and to something a lot lighter, you know, how many of us grew up, don't be so serious, you know, hearing that. And we were probably the ones that can use humor the most right with that question.
Christie:
And actually those are probably this same people that are a perfectionist.
Karith:
I was just going to say it, you, you don't, you are literally talking about stuff. If it's in my book right now, you know, I call it getting back to the basics and that's an acronym for several different principles that people can apply. And one of the BS is, is be present, you know, just present, be present with what you're feeling, be present with what's going on around you, you know, don't go on to the past and get all I should have said this. I should have. I mean, I know that as a perfectionist, recovering perfectionist, I have laid awake nights thinking about counter-arguments to stuff that happened in college,
Christie:
Ruminating
Karith:
Eight, right? Like what does that do? And how is that helping anyone? I am just losing sleep, but being present that, and that also means don't go to far in the future. Like you're never going to be in the future. You're only right here right now and being present, like you said, I really want to honor what you just said as far as, you know, if you're not feeling, if you're having a bad day, you know, we are in Western society so badly want to skip over the bad stuff. Right. We, we do not grieve properly like we should. And this is, you know, since coronavirus and this, this new, umm, you know, that this, this division that we're seeing amongst people based on our, our race and ethnicities.
Karith:
And by the way, I hate saying race, cause we're only one race, the human race, but you know what I mean? It's, it's, it's uncomfortable. And so people want to fast forward and skip over it. No, sit with that, sit with that for a moment, be present in that so that you can feel it fully and start to heal. You know, we recently rescued some baby bunnies in our backyard and unfortunately nature got to them and it took its course. We tried to, you know, with them do their thing, but our last one passed away. And that was the one we got really attached to it when we were feeding and, and, and nurturing it, it had grown, his little ears had popped up. Its eyes had opened and my daughter who's seven.
Karith:
She's like, mommy, I don't want to be sad about this. And I said, if you know what, it's okay to be sad about this week. We have to be sad sometimes because that's how, that's how we heal. That's how we grow. It's okay to grieve. I don't want you to skip over that because you don't like how it feels. And we had a really nice, beautiful conversation about it and that same goes for adults, you know? Yeah. We don't like to be sad. We don't like to be scared. We don't like to feel helpless, which is what so many people feel right now, wherever you stand, this is not a political thing. This is not an ethnic thing. This is not a religious thing or, or a gender thing. Like everybody right now feels a little helpless and it's okay to feel that way right now.
Karith:
And then you sit with it and you started to take action. Whether it's having conversations, reading an article, step in a little outside of your comfort zone. So you can see how to mend things for yourself and for others.
Christie:
Yeah. I agree. And it takes humility because a lot of us are considered to be experts. So how dare we not know the answer? And this is an unprecedented time it's going to take an unprecedented amount of creativity to see our way through and also introspection and reflection. So yeah, it's your right on and feel, feel how you're going to feel and connection, I would say too. So it goes back to the point of, of being United, reaching out, being vulnerable, not worrying about how you might look, you know, 'cause maybe you don't know this one answer because probably someone else does and can really help you through it.
Christie:
So yeah, it was really a really great, great. So, and I like how you say to you, if you can laugh at it, you can get through it.
Karith:
Absolutely. Absolutely. Listen, we are not perfect. Obviously. That's why the book is you can't be perfect. You can be happy, not really an option, but we can still, you know, find things that amuse us and, and laugh at our, our, our, our, our fellow are fallible. Quality's, you know, laugh at the fact that, you know, what I didn't nail it is one of my favorite shows is nailed it. And this is a vacant show where people just destroy their, their creations, not intentionally a veteran trying the best we can, but they're making fun of it, you know, and that's what we should do and not taking herself so seriously all the time.
Karith:
I think that's really where we have to start coming from right now. And, and just understanding that I'm not perfect. You're not perfect. Nobody's perfect. And so to expect that, not just for ourselves, but for other people, like that's a pretty high bar.
Christie:
Yeah. And I, well, I love how you use, you shared how you use humor to really discuss things that normally people wouldn't want to discuss because it's so taboo and humor's like the gateway to be able to talk about those subjects. Do you mind giving us an example or tell a joke or illustrate this in some way, maybe you have a story I'm putting it on the spot, miss Mustang
Karith:
And that's all right. I'll take it as I take a sip of water. Yeah.
Christie:
And she sips a water nervously trying to figure out what she is going to say. No, just kidding. You're a pro.
Karith:
So, you know, as far as using humor type is a great story about my mom. And you have, since we were talking about, you know, what's happening with the, you know, racial tensions in America, my mom, she is just my hero in so many ways. And when we first moved to Texas from Denver, we were transferred here. My dad worked for IBM and my mom, you know, it is in private school. We were doing this, that and the other. And this is back in the day when people would solicit you and call your house and Hey, do you need this surfaced? You know, a carpet cleaning, do you need? And there was a company and it will just say Cirrus because they're a defunct and can't Sue us. That was calling my mom.
Karith:
Just see if she needed to have a carpet cleaner. And every time this woman called it just wasn't the right time. But she and my mother developed a rapport. They would just need to have a quick, a little chat. So we'll call her Nancy. Nancy knew after a time that, you know, my father worked for the IBM. She knew my, Hey, you know, my mom had gone to Rutgers university, all of these things. And my mother sounds a lot like I do so long story short, they finally agree on the date for these gentlemen come and clean the carpet. And as they're about to hang up, Nancy says to my mom, Carol, just to, you know, men who are coming to clean your carpets, our blood to which my mother, God love her says, that's okay, Nancy.
Karith:
I sleep with the black man every night. And that's all she is. That's awesome. Explanation, nothing. And the ones like, you know, well, they'll be there at three, you know, quick. So there is a place to find humor in uncomfortable things.
Christie:
That was amazing. You just reminded me of something that I I'm going to actually share this too, just to give it one more example. But my husband and I struggled with infertility for seven years and we didn't actually have children and tell our 12th or 13th year of marriage. So, you know, my husband comes from a very large family. He has cousins for days. Like I never, actually, I remember early on in your marriage, it was difficult to keep them all straight. Cause there's so many of them. So this well meaning aunt comes up to us at a family event and says, so when are you going to have kids?
Christie:
And Jared, just my husband turns to her and says, well, we just really love practicing. And she just like turned red. Didn't know what to say. Yeah. But we, we got pretty good at the little quips like that, you know? And maybe
Karith:
It was rude. I don't know, but it was just a minute.
Christie:
So kind of a painful question for her to ask, even in the circumstances where we were in and she never asked again, thank goodness.
Karith:
There you go. There you go right or wrong. I mean, he handled it with humor. He kind of also put her in her place was doing that and you couldn't have solved a problem. And it's a great cocktail story. You know what I mean? Like how you get it's multifold, we can laugh at it now for sure. I think sometimes it takes a little, well, that's what they say. The, the, the equation for comedy is a tragedy plus time equals comedy.
Christie:
I love that. That is a good quote, like writer downer is amazing. Yeah. So I wanted to ask you, how can people get a hold of your, learn more about you and I'm going to run through that. And then I'd like you to end off with our final note for the day, are your final thought or final nugget of wisdom?
Karith:
Sure, sure. So fortunately I have a very unique name. Karith K a R I T H. And maybe it'll come back one day and talked about how I got that name, but it's, Karith Foster and I can found at Karith dot com and that so many carrots out there. And my handle is Karith Foster at, on LinkedIn, on Twitter, Instagram. Now on Facebook. My professional page is Foster at Foster Karith so you just juxtapose the names, but otherwise yeah, they're not to use. You can just pretty much a Google Karith and you'll find me, and I, I'll be sure to put those links in the show notes as well for the bank.
Karith:
And, Oh, I would love to share that in my book is available on Amazon. It can be perfect or you can be happy either the Kindle version or the physical copy. Awesome. Okay. In your final thought, I have hope and you have hope for humanity. I have hope for America as a nation. And I think that so much of it, it starts with being kind, not just to others, but to ourselves. You know, we don't need to be so hard on ourselves right now when we're dealing with a lot of stresses, with a lot of grief, with a lot of loss, we need to show ourselves love and kindness and through that will be able to extend that to you.