In this episode you'll hear:
Why she believes entrepreneurs and CEO's must bring their own well-being into focus to make clear decisions and sustain energy.
The three biggest disruptions to your health.
Health hacks to improve your nutrition, movement, sleep, relaxation and community.
Laura's simple breathwork technique that you can use anytime to improve concentration and creativity.
About Laura Schneider
Laura Schneider is a Nationally Board Certified Health + Well-being Coach, as well as a Functional Medicine Certified Coach specializing in supporting executives and entrepreneurs in identifying + removing obstacles to their health. Laura supports clients with personalized solutions for optimal well-being, such as deep restorative sleep, transforming stress, mind-body techniques, movement, immunity and nourishment using foods that enhance positive mood, energy and cognitive cell growth.
If you're inspired by this episode, I'd love to hear your biggest Aha! moments. Take a screenshot of you listening on your device and post it to your social media and tag me, @christieturley!
LINKS:
Laura's Superhuman Immunity Guide: https://www.wellthier.com/ww-general
Laura's $50 Coupon Code for all Classes: MINDMUSE
Laura's Website, Facebook, Instagram, Twitter, & LinkedIn
Christie Turley guides visionary leaders to reconnect with their higher genius, so they can improve decision-making and deliver greater profits, influence and impact. She is the author of the book, The Intuition-Led Business, which offers a framework on unlocking the intuitive and subconscious minds, and she is founder of Conscious State University, an online learning platform that teaches leaders and their teams how to make better decisions using science-backed methods. A dynamic speaker, she has shared the stage with many New York Times bestselling authors and is the host of The Higher Genius Podcast. She lives in the southwestern United States with her husband and their two daughters.
Let's Work Together
See What That Looks Like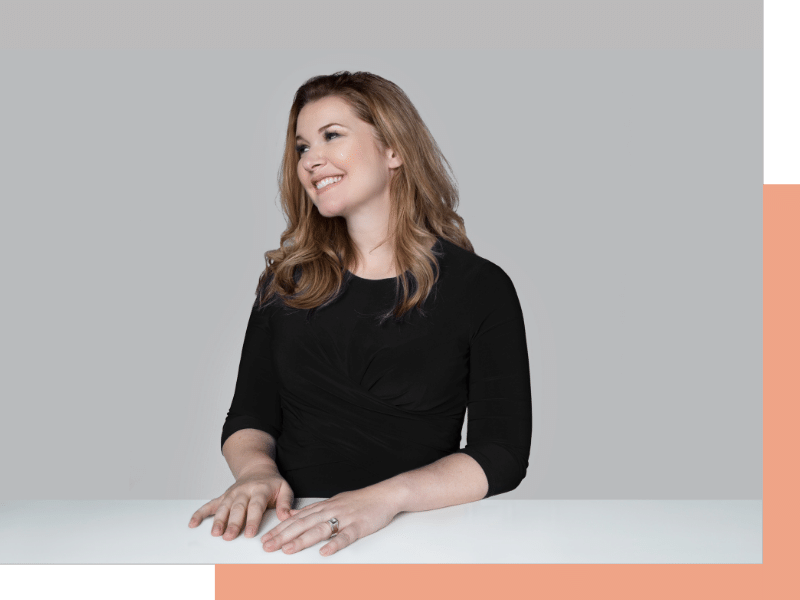 Transcript:
Christie:
Welcome to the mind muse podcast. I'm your host Christie Turley. And today I'm speaking with Laura Schneider, as we speak about Superhuman Powers of Productivity Fueled By WELLthier Habits with Laura Schneider will hear why she believes that entrepreneurs and CEOs must bring their own wellbeing into focus to make better decisions and to sustain their energy throughout the day. She'll talk about the three biggest disruptions to your health, and they are a pretty surprising, we'll also talk about her Health hacks to improve your nutrition, movement, sleep, relaxation, and sense of community. And she will also give us a really cool breath work technique that you can use any time to improve your concentration and creativity.
Christie:
Laura Schneider is a Nationally Board Certified Health and wellbeing Coach as well as a functional medicine certified coach specializing in supporting executives and entrepreneurs in identifying and removing obstacles to their health. She supports clients with personalized solutions for optimal being in areas like restorative, sleep, transforming stress, mind, body techniques, movement immunity, and nourishment using foods that enhance positive mood, energy, and cognitive cell growth. All right. Welcome. Laura to the show. Thanks for having me.
Christie:
I'm so excited to be here. Yeah, me too. I'm glad you're here. So let's start off. Let's let's talk a little bit about your story and you know, who, who you work with, what you helped them accomplish. Sure. So a little bit of background. I got into functional medicine about four years ago. Now I was experiencing burnout myself at my job, really high stress and Los Angeles running a sales team, startup community.
Laura:
That was just kind of massive growth. And I was looking around me just noticing it. Wasn't just me burning out, but my entire team at the same time, our CEO is kind of often bragging about only getting four hours of sleep a night and how productive you was and just kind of like wasn't adding up in my head. So at that same time, I actually attended a work seminar about an innovation and Health and found the term Functional Medicine and just really gravitated towards it. So that started my journey and change my entire professional direction. And I started going in to the functional medicine coaching Academy almost immediately graduated, became a board certified to health and wellness coach.
Laura:
And here I am today, and I'm super lucky that I get to coach entrepreneurs, a highly high functioning executives that just have a lot on their plate as well as really busy parents who just can't afford to take their foot off the gas, kind of, they all, they all have that in common, right? No, no time for a sick day, no time to kind of take, take a day off for themselves.
Christie:
Yeah, I can totally relate to your story too. Like I, before I started my own company, I worked for a company where they expected you to take your laptop home on the weekend and the people who are sending emails at midnight and 1:00 AM, and it's not healthy being. And you know, the funny thing is I thought starting a business, becoming an entrepreneur, I'd have all this extra, a great app. Right? What are the, what are the things that entrepreneurs really experienced? What's the truth.
Laura:
Yeah. I think there's, there's quite a few kind of trends for a lack of a better way of putting it that I found with all of those, you know, entrepreneurial types of that work with. So a lot of that revolves around not prioritizing themselves first. Like you said, you know, you think you have more flexibility and it being in yours, but it ends up being yours all of the time. So whether it's a company of one or several, they're all dependent on you and you know, for the company to move forward, it's all about you. So maybe taking your work home with you, not really prioritizing friend or family time the right way. So putting yourself last in all kinds of ways, chronic stress, whether that's financial, Business stress fundraising, or, you know, and then just like your day to day activity.
Laura:
A lot of times entrepreneurs find themselves sitting right here in front of their computer for hours and they look up and then you realize, Oh, it's dinner time or lunch time, you know, or whatever it might be. And they haven't gotten up to even move their body much less, get some fresh water, right. Stretch those, those basic things that we all need to do. So I just think it all boils down to really not prioritizing yourself. And at the end of the day, how can your company thrive if you are not thriving as a human, right. So taking care of your brain in your body are priority. Number one, to have the best optimized company too.
Christie:
Yeah. That's a good point. So lets try to illustrate this to people. What do you think is the most extreme case study or, or experience that one of your clients has gone through where they may have resisted this at first? Like no, you know, the job's got to get done. I don't have time to prioritize myself. And then what'd you see on the other side, when they started making some of these changes that we'll talk about today?
Laura:
Yeah. That's funny. So a big part of coaching, very different than a lot of other professions, even consultants, right? Doctors, things like that that are more a prescriptive coaching as really all about meeting your client where they are. So great example. A few weeks back, I met with a client and he was telling me exactly what you just said. I love what you're talking about. I like this idea. I know I should do it, but I don't even see I'm going to fit into the hour to meet with you. You know, how am I supposed to focus on this one? I need to be looking at the Business. So I kind of use the analogy. I'm like, ay, it sounds to me like you're kind of like that car that's driving and driving and driving, but your on empty and you're not stopping to pull over to get gas, you're going to break down.
Laura:
Right? So that's kind of a dramatic analogy, but ultimately I met him where he was and we talked about what's the highest leverage thing we could do that would take the least amount of time. And for him, he's the one that stays up all crazy hours with the night. Ah, you know, a single guy who, who maybe doesn't have this extra responsibilities that I have, or you have with families. So he is able to maybe work until two or three in the morning and he's not able to sleep. And so we made one simple change with him purchasing blue light glasses. So that's basically just going to shield your eyes from blue light, which blue light basically sucks the melatonin from you, which means you're not able to relax are not able to fall asleep. It's comfortably, right?
Laura:
So your, your quality of sleep is much more and you're actually quality of sleep is going to be much less. So that's simple changes is able to call me back and say, ah, five minutes later, I got the glasses. I'm wearing them all the time. Now I don't have eye fatigue, which is a big thing. Now is somebody's zoom calls happening more recently. So I mean, smally anecdotal story of just a small changes meeting your client where they are, can really make a big impact on their life.
Christie:
Yeah. I love those blue light glasses wearing them right now. But yeah, I was like, yours are really cute. The for those of us, you can't see her it'll be on YouTube, but the facts on Amazon, a $10 on Amazon is so cute. Very cute. And yeah. And I also found the shoulders tend to relax a little bit more to me. You can go and have as much shoulder pain. I finally broke down and got some too, because, because of that, just exactly what you're talking about. So what are some other small changes that those of us listening here today can make that could create some big changes in our lives?
Laura:
Yes. I love sharing a little things because that's really what it is. It's not a lot having to reinvent yourself or go back to your calendar and say, I've got to do all these things. I've got to change my entire life around to it to be better. Right? It's all about those small things. So before I hit on kind of what those, what those few things are a really think it's important to share a message that's really important for me to talk about with clients. And it's just letting you know how empowered you are with your wellbeing. Because a lot of people believe that the hereditary, the genes that they have, that's going to dictate their health span, right? How healthy they are for the lifetime, for their lifetime rather. And what's really interesting is that your genes and your hereditary only make up 16%.
Laura:
So you have 84% to play with. That's all based on lifestyle and environment. That means, you know, a little things like drinking water, getting to sleep on time. What's your air quality like, you know, what's the quality of your water? Are you using a filter are using tap or, you know, little tiny things that really start to add up to a massive ROI, totally revolutionizing your decision-making, your clarity, your energy, your mood level. So they really do have a big impact. So that's something, you know, I always kinda get on my soap box about is you are in control, you are the CEO of your health and you have all this great power to turn on and off your gene expressions buy, you know, every time you drink a soda or, you know, a barrel through only on four hours of sleep or you shampoo that's loaded with chemicals.
Laura:
And you know, I have a huge stress bomb happen at work. You know, you're putting all these negative genes into action and the more you eat, organic leafy greens are get a good night's sleep or use chemical free products, make-up shampoos or whatever. It might be. Deodorant, laugh with your friends, do a little yoga, you know, you're enlarging all of the positive parts of your body, which is really gonna help you thrive. Long-term. So I don't know if that really answers your question. I mean, more specifically, the things that I like to focus on focus on first are environmental because changing your environment in little ways can actually impact turning off auto-immune disorders, you know, regulating mood, regulating your hormones.
Laura:
So we are talking about simple things as far as cleaning out your air by getting the air purifiers and the most, the two most important areas, I would say that put an air filter or your bedroom in your workspace, just because naturally that's where you are for a consistent amount of time in the longest, but also just focusing on taking chemicals out of your routine. The average woman, I believe the last statistic on the EWG site said it puts on 20 chemicals before she walks out the door to go to work every day between mascara shampoo, hair products, you have to rent perfumes, you know, everything that we're kind of loading on ourselves as females is a little bit more than the average guy, which maybe he has three or four. So there's a lot that we can be that can be done.
Laura:
I don't want to overwhelm people with, you know, the whole list, but it's just about looking at what, you know, your life, what your habits are and what are some things we can do to elevate them. Yeah,
Christie:
That's so great. I remember around the time that I was pregnant with my first child and that started me really looking at, okay, what are the chemicals we have around our house before? I, I guess I might've just prioritized it last. Like I didn't really think about it. I knew about it. I had awareness of it, but it's quite a different thing. When you start thinking about it a little baby that is going to be crawling around the house on the floor that you might've just used some kind of chemical on. And I mean, why, why, why does it have to, why don't we have to wait and tell, you know, were afraid for their loved ones?
Christie:
Like where are the most important person? Really not in a selfish way, but like, without us, our businesses don't run, you know, that we know we can't make the impact or get our message out. Our health is number one.
Laura:
It's so true. A funny to your point there about not really having it all click to your pregnant. My husband is my greatest client. He's had a million positive changes happen just from listening to the things that I say that I'm even not as great as the following is as he is. But to that point, when I was pregnant with my first born, you know, you start looking at everything it says not for pregnancy. And you know, don't use if your pregnant, all of that stuff. And my husband started looking at it going, if your not supposed to using it, I should I be using it for X, Y like, wait a minute. What's so like, hold on. And if it's not good, if you're pregnant, like no one should be using it to that point. You know, it's true. We shouldn't be loading our, our body's with mercury. Right. That's like one of the number one things in your pregnant, no sushi.
Laura:
Right. You know, raw food. So it's just about being mindful about, okay, you're looking at listeria and lunch meat. You're looking at mercury in your fish, just focusing on higher quality things and no removing those chemicals.
Christie:
Yeah. That's so, so important. So talk to me about the biggest disruptions to your health.
Laura:
Yeah. So number one, we kind of already touched on in my mind, it's environmental. The second is sleep. So it's actually interesting. David, Dr. David Perlmutter is fascinating and he just wrote a new book called brainwash. I highly recommend it, but it's, it's about watching your brain, right. And the things that happen. So when you're sleeping, your brain actually goes through a wash cycle. So imagine your dishwasher or your laundry machine, if you don't wait for it to finish and you open it up, is it not done? Right? But the job is not done.
Christie:
You said spill out.
Laura:
Yeah. But the job it is not complete. So the same actually happens when you're sleeping. A, our sleep cycles are just 90 minutes and you need five of those. So five of those I'll do the math for you. It's 70 and a half hours of sleep that we all need a Knight for a proper wash of our brains. That's cleaning our jeans out, all of the kind of gunk toxicity from the day. Our brain is actually regenerating, right. Is to creating those new cells, rewiring, you know, memories. Like all those things are happening while we sleep. It's, it's really, really fascinating. And I, again, got to check out that book if you have time. So with that being said, it's all about how do we get that sleep? Because with good sleep, you're going to have clear decision-making which again, going back to the clientele I worked with, right, as the parents entrepreneurs, they need their decision-making.
Laura:
So whether you're making life-saving choices with your child, you know, at home everyday, or, you know, you're going into a meeting for fundraising, you need to be kinda on your a game, right. So why don't we all want that? It doesn't matter if you're those two demographics or not, we should all want our best, highest level decision-making of clarity. And it also affects your mood intensely if your not getting proper sleep. So there's a lot of things you can do for that. But again, number one, easiest thing, focus on blue light glasses. There is something called sleep hygiene that I kind of walked through with all of my clients and, and asked them, and I'm like, how is your sleep hygiene? They normally look at me like, I'm crazy. Like, what is that? And would say, you know, it's number one, the non-negotiables right?
Laura:
The things like washing your face, especially in your teeth that we all know we do to get ready for bed. That typically happens maybe 20, 30 minutes before we jump into bed. But it actually sleep hygiene maybe starts as early as two hours before bed. One thing to really consider with my clients to, to help them with optimal sleep is looking at, you know, exercise, food and alcohol. So exercising for hours before bed or earlier, I'm sorry, or closer to bedtime actually increases your body temperature. It's really going to stop you from getting a good night's sleep. It can actually cause nightmares if your body temperature is too high. So you might wake up feeling, just cut, like, you know, disoriented, not getting that quality sleep.
Laura:
That's one thing to just make a quick change just to work out earlier. Another great tip for, for better sleep. Again, blue light glasses. If you are going to be looking at your screens are try to eliminate all screen time, you know, 90 minutes before bed. And then lastly, there's food. Just making sure that you are getting high quality food. You're not eating too close to bedtime. You know, you don't want to eat within two hours of sleep because then your digesting and processing rather than resting. So that's really important. And I mentioned alcohol there to a alcohol. There is a quick math equation. That's a little hack for anybody. It's one hour per glass. So you wanna finish your wine. If you are having one glass, at least an hour before bed to glasses, finish it by two hours before bed.
Laura:
So you can just kind of keep counting back depending on how many bottles are you. And that just like easy math, a lot of people who have a misconception or, you know, I remember it in college, you drink alcohol. It's real easy to go to sleep, right? You basically pass out is kind of a way of thinking about it, but it's actually really hindering your quality of sleep. So while it's a little bit of a misconception, alcohol helps you go to sleep. It's giving you such a bad quality of sleep in, and normally you do wake up a few times for middle of the night. So it's just not a good option for trying to get to bed.
Christie:
So what about caffeine? I it's many of these restaurants, the waitress or waiter always offers coffee with your dinner. I thought it was so strange. I'm not a coffee drinker, but talked to us about that. I mean, people could be drinking soda right. Before a better match or whatever. So yeah.
Laura:
Yes, yes. So, I mean, I do love macho and I have a lot of great things that we can talk about that, but I will say caffeine in general, the, the, the kind of rule of thumb scientifically proven there is that if you want to, you want to ease up by two o'clock in the afternoon, just because it takes a little while to get out of your system. That's just to ensure that it doesn't affect your sleep. I mean, some people me included, I can have an espresso at 10 o'clock and I can probably go right to sleep. So I know for my mom, for example, she used to be really careful that her ice T is not even caffeinated. So I think it's, you know, really, depending on the person, everyone is so different, but again, the rule of thumb is kind of cut off caffeine by two o'clock just to kind of ease out of that. And if you need a pick me up midday, it's funny, you know, even getting a little bit of sunshine right now, weather across the country is, is pretty good for us for the next couple of weeks, hopefully for everybody.
Laura:
And, you know, getting five to 10 to 15 minutes of sunlight can be equivalent to a power nap. So there's a lot of the things you can do beyond just, you know, reaching for that mid afternoon cup of coffee as a pick me up.
Christie:
Yeah. And, and I, I bet movement also helps. You mentioned that like a lot of us are sitting on our computers. And one thing that I started doing, it might have been inspired by you on a previous conversation we had, but, you know, as I finish a project or between tasks, you know, it's like, I finished something about to start something else. I have an elliptical on the other room and I just get on that for like 10 minutes and it feels so great. It's like, it almost, it does almost feel like I'm washing my brain in a way that no, I'm not sleeping. Right. But that's, that's really been helpful to me to talk about that a little bit.
Laura:
Yeah. I think, you know, I've even gone through this myself. Like I said, I'm still, you know, everyone's a work in progress movement really is a magical pill to fix any ailment, you know, medical or physical arm, sorry, a mental or physical, you know, if a doctor could put all of the wonderful benefits of exercise into a pill, it to be the next greatest thing, you know, exercise, for example, increases time spent in deep sleep. So that's something else that helps boost immunity. It helps your system kind of operate better. It helps us stress, anxiety, restoring muscles more effectively. So I mean, movement is, is so key. It's so really, you know, amazing there's, there's endless benefits to it, but, you know, nowadays, you know, coming out of COVID it, a lot of people spent so much time at home and just didn't feel the motivation or the energy to work out, even though they maybe had more time to do it.
Laura:
So even little things like spending 15 minutes giving your house a deep clean or whatever it might be, has the same of generating endorphins. Because really the reason why I exercise is so amazing for you is that it's, you know, moving your blood, it's kicking new oxygen up to your brain. So it's really getting things activated and kind of cleaning out your system a little bit more and really repairing, like I said, it's really boosting your immunity, boosting your mood, helping you reduce anxiety. It's going to help you sleep better at night and help you get into that deep sleep again. So I mean, even walking in nature or whatever it is that you can do on bad weather days, like using that all the elliptical you mentioned are even on good weather days, we only have a few minutes. Those are great ways to kind of boost your mood and kind of reset your energy.
Christie:
That's awesome. Yeah. I agree. It's, it's been pretty life changing. I would say to do that sharing the day, you know, usually it's like workout in the morning or the evening, but like just to integrate it throughout the day or, or go outside and barefoot and get in the dirt are the grass, you know, that even the grounding. Yeah. Yeah. Tell us a little bit about that and maybe some science that you know about it. Yeah.
Laura:
You mean grounding has been phenomenal just for us as a family two, but the best type of grounding you can really do is we have access to a beach is just to walk along the water line. There's a lot of science behind it that I'm not fit to discuss in detail right now, but I highly recommend looking it up online, but the positive and negative ions that are, you know, in us in the water. And what happens with walking along the water line with just regenerating your, your body cells is really, really fascinating. And in fact, it's something that I'm really interested to dive into more, but we do that a lot as a family, but even just finding time to walk outside, you know, it's a mixture of right. Sunlight, nature, all of the things that kind of reset our mood, again, kind of, it, it all goes back to the same, you know, five or six things of mood, energy, hormone levels, you know, how you're feeling, how you sleep, all the things that really help you thrive in life.
Laura:
It all comes from these, you know, pinnacle kind of points of functional medicine, which revolve around, you know, community being out in nature, hydrating, you know, your nourishment taking good care of yourself, you know, all those basic foundational things that matter in life.
Christie:
Yeah. You mentioned Functional Medicine so what exactly is that? What, what makes up, what are the pillars of functional medicine?
Laura:
We ask a question. So Functional, Medicine may be new for some are not, but there's really five pillars, like you said, and it's nutrition, movement, sleep, stress and relaxation, his kind of one in the same and then community. So who's in your corner who is supporting you, who are your loved ones. It can be a spiritual group, it could be your work community. It could be, you know, anything that's in your life that you really gain, you know, some sort of joy out of. And so those are really the five pillars. And so for nutrition, you're diving down into, you know, what kinds of foods are you eating and how processed are they the water that you are drinking, you know, adaptogens, herbs, you know, all those things that kind of have a positive impact in your body.
Laura:
And how can we optimize that movement? You know, the CDC, a thing that we're all familiar with, especially right now by the CDC, kind of has a basic standard that we all need a a 150 minutes a week at a bare minimum to really be optimized with our, our fitness and our health and our life to, you know, mitigate disease and things like that. So, you know, that is just 30 minutes a day, five days a week. We can all fit that. And if we want to sew, like what your doing, you know, you can use several five or 15 minutes spurts of in-home workout, or you can take, you know, a one great walk a day, you know, and just kinda of making it more of a ritual to, to fit that into your life. And obviously sleep revolves around getting that 70 and a half plus hours, and then stress and relaxation comes back to something that I'm really passionate about, but mind, body techniques.
Laura:
So that could be yoga meditation. Breathwork I always kick off everyone of my clients sessions with a simple breath exercise to kind of reduce anxiety reset and just kind of allow for us both to be present in that call are in that meeting. And that always really helps. It's something that you have with you all the time that you can take with you.
Christie:
Okay. Can we do one, can we do that? So people can try it. Okay. And this is okay if they are driving it, it would be a right to do
Laura:
Yes. And we'll do on that. Just really simple. So I'll briefly mentioned the three most impactful. So there's a box breathing, which is actually a Navy seal kind of secret tip on that. They do, they do it for 90 seconds. So we won't, we won't do that right now, but box breathing is for, for, for, for, so just imagine kind of making a square with your hand, you're going to go in for four hold for four out for four hold for, for, and if you did that for 90 seconds, it's a really supposed to reset your nervous system. That's a great tool. Again, you just always have with you, right. And just making that more of a habit, fitting that into your day. The other one that we won't do it now, in case anyone's driving or, you know, pregnant there's this one is just a little bit harder to do for anyone that may have preexisting conditions, but it's called a four, seven, eight.
Laura:
So you're going to inhale for four hold for seven exhale for eight it's. Okay. If you don't nail down the seven seconds in eight seconds for the first couple of breasts, because that's a little bit harder to work up to, but that is such an amazing technique to do right before bed. If you're someone that struggles with insomnia or just has a little bit of anxiety right now, unable to get to sleep easily through three rounds of that breath. And that really, really helps put you into almost like a, just a really relaxed state. So that's a great one. And then the one that we can do a little bit more simple, you can do it if your driving is just the six, six, so you can do five rounds with this to equate to a minute. Are we can just do one breath of it if you want.
Christie:
Yeah. Let's do one breath of it. Is that we, we, we can try it. Yeah. So go ahead
Laura:
And let all of the breath out on the, do it to just to get down a neutral. And then we're just going to inhale six five, four, three, two one, and exhale, six five four three, two one.
Christie:
Oh, that's a nice. And how many rounds of that? Do you usually suggest?
Laura:
I just recommend five rounds just because it adds up to one minute and just really easy. The 66 is simple. You don't have to keep thinking about how many seconds have I done? You know, it's, it's a little bit easier to manage. So I recommend doing that one, but any of them are great. They all have their different reasons, but you can always go research this, go online and type in. Breathwork mindful. Breathwork I right. A lot about this on my website. WELLthier so feel free to check that out, but it's really fascinating. And I love breath work just because, like I said, as a tool you have with you all the time, right?
Christie:
Yeah, totally. And I feel like it's one of the secret tools. I read a book once about breathing and there were that breath work. And it was interesting because there are a couple of case studies about how people even lost weight or released weight without even doing anything else. Just getting more oxygen in their bodies. Does this sound far out to you?
Laura:
Well, no, because there's also an element to creating more mindfulness in your life. So one thing I really love about breathwork as that you can kinda build it as a habit. So I always like to tie it. It's called habit stacking. I like to tie it to something that's a non-negotiable right. It could be something as basic as like every time I open up my email or every time I go into a meeting, every time I flush the toilet or whatever it is in your day, that just happens automatically. Every time you do that habit or that automatic, you know, anchor is really what it would it be called? You do a breathing exercise, right? So you do the six, six breathing one round of it or whatever it is, or for a minute, if you want. And that's just going to help you be more mindful throughout your day.
Laura:
And so what you were mentioning, it doesn't sound that crazy to me. I'd love to hear more about it, you know, read up on it, but creating more mindfulness allows you to be more mindful when you do other things too. So yeah. And getting more oxygen into your, to your blood stream, into your body, make sense that that can be, you know, somehow related.
Christie:
Yeah. So it was a book called I don't remember the name, actually. I can put it into the show notes, but it's by Pam grout. So it was interesting. And she actually had a case study about Tony Robbins and how he was able to really see some extra weight, not that he really needs to do, but it was an interesting case study. Nonetheless. It's interesting because all of these pillars, a functional medicine that you mentioned, they really could be wrapped up into this phrase. That's super trendy right now, self care.
Laura:
Oh yes.
Christie:
See, I think a lot of people think self-care is selfish or it's about painting your nails or, or getting your hair done and that's not it at all. Right.
Laura:
Well, I don't want to judge. It could be for some that really could set you off and, and just totally help you in a lot of ways, but it really self care is, is more than a face mask, right? It is. It's about taking the time for yourself and being mindful of with yourself. And I hate to be cliche, but coming back to that, traditional, you know, analogy of being, you know, a flight attendant, right? Put on your oxygen mask first, before you help anybody else. Right. We have to be at our best before we can give anything to our Business our family, you know, or whatever. It might be. All of our prioritize, all of our priorities, really, if we're not, you know, our optimal best cell. And so self care allows you to take that time. You know, it's not about spending money.
Laura:
It's more about the time, right? About building in a healthy habits like drinking, warm lemon water in the morning are scheduling your exercise on your calender. So everyone knows what's happening at this time. You know, nothing is going to come in your way of getting that done or whatever that might be for you.
Christie:
Yeah. That's so great. Well, let's, let's talk about the ROI of self care in functional medicine. Let's talk about that. Like give us, give us some real examples. Like what's possible, you know, it's interesting because before I forget the guy, but before someone was able to run five minutes, a five minute mile, no one ever did it before that. And then once we knew it was possible, who is it? I don't remember. By, it's a form for a minute mile. Yeah. Whatever, whatever it is. Right. It's like, we don't know that we can do it until someone else does it and we know what's possible. So let's talk about, what's possible. Let's talk about some of these stories and you don't have to use names, but just some stories of, of some transformation that has happened when people adopt these principles in their life.
Laura:
Yeah. I love that. So one of my more recent, you know, really wins that I just love the story. I was working with a client who was actually on medical leave. She was in her first month of being out of work because she was struggling with across the gamut. I mean, there was a IBS, there was anxiety. There was just like really insomnia issues. There's just a lot happening. And she had seen to specialists as well as her primary care doctor and all three had recommended medicine. She was like, I'm not interested in, you know, taking pills. And she had the forethought to, she knew who I was. She reached out. She said, I want to figure this out with food.
Laura:
I want to try an elimination diet. And I fully support that. I'm like, great. How can I help you? And so we worked together to figure out how the best way of approaching it and in an elimination diet for anyone that's not familiar has really getting down to the basics of your food and really just focusing on what you're consuming and focusing primarily on organic leafy greens, you know, vegetables, fruit, really healthy, high quality meats and things like that. And so you're really taking out any highly processed foods, anything that really comes into a container as well as a sugar. So just by eliminating really those two things, gluten and sugar, she was not only able to fix her sleep, fix, you know, her IBS issues fixed her anxiety, but she was able to get back to work.
Laura:
And that will happen within a 14 or 15 days. So, I mean, just traumatic transformations can happen where, you know, she wrote this amazing thing saying, Oh, you know, Coach, Laura gave me my life back, which is, you know, an extreme, but, but in reality, she was feeling at such a loss, but she knew there was something more to it. She wanted to get to the root cause. And that's why she reached out because that's functional medicine. In a nutshell, it's getting down to the root cause it's not, you know, putting a bandaid on it with a pill. I mean, yes, medicine is amazing. And I don't know what we would do without our medical team. Right. MD's are perfect for acute injuries for surgery's for emergencies. But when it comes to nutrition and looking at the whole person, that's not necessarily the best place to look.
Laura:
So she was able to find me, we connected it, got her through this. And like I said, you know, with just over two weeks time, she had totally fixed it. So talking about the ROI, right? The real, you know, what happened there is we got our back to work. We got our company to save a ton of money from pain on her medical, even losing their top salesperson in the process. And, you know, she was able to fix it for a gamut of issues that, you know, were really worrying her. And she thought she was going to be on this Medicine for the foreseeable future. So there's a lot of, you know, amazing cases like that. But that one I love because it was just a simple notion of taking sugar and gluten out of her diet. So there's a lot to be said for just looking at the small things in life and really kind of taking each person as a whole and figuring out exactly what they need.
Laura:
Yeah.
Christie:
That's a basic thing. I mean, first for us, for a diagnosis that could seem like a death sentence, almost like I've got to now live my life as a different way. And I'm saying goodbye to these other ways of living, like in a way, it, it, it kinda feels like that to be totally like transformed in 14 days.
Laura:
Yeah. It was amazing. Yeah. It's very cool. Just to see how I can help empower people with a little bit of information and a little bit of guidance. They do the work, right. I can be as the coach. I can only give you the roadmap, the tools, but you've got to take the steps of the mountain, you know, so to speak. So to see her be able to do that so quickly in 14 days, just because she was like, no, I'm not going to take this laying down. I'm not gonna get on Medicine and Joel that, and to really be able to kind of get her life back to normal, to feel better than ever. It was just really cool because now she's empowered to know what she can do to kind of shift and make those changes to feel even better. Yeah.
Christie:
Yeah. That's awesome. Well, let, let's, let's start to wrap up. How can people learn more about you? And then after that, why don't you share a final thought or final negative wisdom
Laura:
With us and the right. Okay, cool. So, I mean, the easiest way to find me is to Google WELLthier and go to w D E L L T H I E r.com. You'll see my website there, I'm at WELLthier dot com and you can log in request your invite right there on the, on the home page to get your Superhuman immunity guide. So that's my free gift to you guys right now. I think it's the most pertinent, most important to understand how you can best take care of yourself. So you never get sick again, right? That's the goal. So it's something that you can share with everyone in your family, feel free to download it, print it, whatever, hanging on your fridge. It's, it's really, really insightful. It's about 13 pages of great information to help you make your home really optimized for, for health and well-being as well as your body.
Laura:
And then beyond that, I'm offering everyone, that's watching $50 off to any of my classes or masterclasses coming this summer. So you can use the code mind muse. It will be in the notes. And beyond that, I think that's it. As far as how you can reach out, you can also also obviously find me on social, but I'm most active on my website and definitely sign up for the newsletter there. And then my final thought, you know, I send it in the beginning here, but it's so true. I'm really not here to, to revolutionize or make anyone feel overwhelmed by too many changes that they need to do. All I really want to do as a coach. And my mission is to empower you to just bring more of you out into the world, right?
Laura:
I want you to be, do create experienced, love, give you know, all of that you have. And the only way we can all do that is if we're feeling our very best. So that's my, my last final tip is just start to make those tiny little changes that you can fit into your life. I promise they're going to have a huge ROI on your health span on your overall overall wellbeing and the way