From Chicken Soup for the Soul co-creator Mark Victor Hansen and his wife, Crystal Dwyer Hansen, you'll learn the art and science of asking questions and how it can completely transform your life.
In this episode, you'll hear Chicken Soup for the Soul co-creator Mark Victor Hansen and his wife Crystal Dwyer Hansen and I discuss:
How to pivot your destiny through the power of asking
The 7 Roadblocks to Asking
A simple tool to open the door to rekindle your dreams and actively pursue them
The art and science of asking questions and how it can completely transform your life
About Mark Victor Hansen
Mark Victor Hansen is an American inspirational and motivational speaker, trainer and author. He is best known as the founder and co-creator of the Chicken Soup for the Soul book series, one of the most successful publishing franchises in the world today, with more than 500 million books sold internationally and more than 100 licensed products. His wife, Crystal Dwyer Hansen, is an international speaker, researcher, corporate consultant, author, and entrepreneur. Together, they travel the world speaking, inspiring, and teaching leadership. They recently co-wrote a book called ASK! The Bridge from Your Dreams to Your Destiny.
If you're inspired by this episode, I'd love to hear your biggest Aha! moments. Take a screenshot of you listening on your device and post it to your social media and tag me, @christieturley!
LINKS:
Mark & Crystal's Book, ASK! The Bridge from Your Dreams to Your Destiny
Mark's Website, Facebook, Instagram, LinkedIn, Twitter & YouTube
Crystal's Website, Facebook, Instagram, LinkedIn, Twitter & YouTube
Christie Turley guides visionary leaders to reconnect with their higher genius, so they can improve decision-making and deliver greater profits, influence and impact. She is the author of the book, The Intuition-Led Business, which offers a framework on unlocking the intuitive and subconscious minds, and she is founder of Conscious State University, an online learning platform that teaches leaders and their teams how to make better decisions using science-backed methods. A dynamic speaker, she has shared the stage with many New York Times bestselling authors and is the host of The Higher Genius Podcast. She lives in the southwestern United States with her husband and their two daughters.
Let's Work Together
See What That Looks Like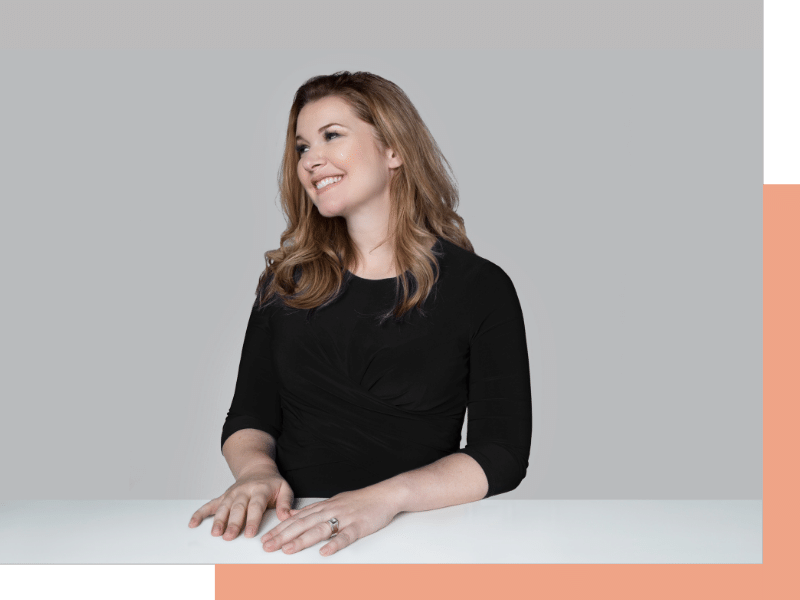 Transcript:
Christie:
Welcome to the Mind Muse Podcast. I am your host, Christie Turley, and today I am speaking with Mark Victor Hansen and Crystal Dwyer Hansen about Pivoting your Destiny through the Power of Asking. We'll also talk about a simple tool that you can use that everyone has at their disposal to open the door, to rekindle your dreams and actively pursue them.
Christie:
Mark, Victor Hansen is an American inspirational and motivational speaker, trainer and author. He is best known as the founder and co-creator of The Chicken Soup For The Soul series. One of the most successful publishing franchises in the world today with more than 500 million books sold internationally and more than a hundred licensed products. His wife Crystal Dwyer Hansen is an international speaker, researcher, corporate consultant, author, and entrepreneur;
Christie:
and together they travel the world speaking, inspiring and teaching leadership; and they recently co-wrote a book called "Ask! The Bridge From Dreams To Your Destiny." I am super excited to dive into today's episode. So let's go! All right! Welcome Crystal and Mark to the show!
Mark & Crystal:
Thank you!
Crystal:
So happy to be here Christie!
Christie:
Good to have you! So I remember this saying, and I'm not sure who said it, but they said, "The quality of your life depends on the quality of your questions," and that's what your book is all about. So I'd like to hear from you. Why did you write this book? What inspired you?
Mark:
Well, we decided to write "Ask!" because we've traveled around the world in 80 countries, met all kinds of wonderful people, and they've got talents, they've got skills, they've got ability, they've got intelligence, they've got awareness. But the difference he knows who just sort of showed up and those who become super successful in whatever their profession is, is one thing and one thing only—they have the ability to ask. They mastered the fine art and talent and skill of Asking, and so we said, "Well, wow! We could write to that; and we, as we did it, we wrote everything we could do, did all the research, it all went wonderful, and then we interviewed 26 Superstar Askers and viola!
Mark:
A book, and now the book came out just a few days ago, April 28th, and it's rocking, and the people are changing their lives, and we're getting feedback at levels, even beyond Chicken Soup where I sold a half billion books. So it's like beyond amazing and we're exceedingly thankful because we really want everyone to know what to do in these harsh times.
Christie:
Yeah. That, it is so important, and these are disruptive times, and I feel like there's probably really no going back to normal.
Mark:
Yeah.
Christie:
And the buzzword nowadays is pivot, right? And you know, not sure if this was on purpose or just great synchronicity, but one of the chapters in your book is "Pivot Your Destiny by Asking," and I'd love to hear your thoughts on that, and you know, why it's so important at this, this part of the game on as a planet Earth, as we are here on planet Earth, why do we do this? Why do we ask about our destiny?
Crystal:
Right. Well, Mark and I both, when we started to, you know, talking about this book and the ideas for it, and why asking is so important Christie. What we realized in our own personal lives is that, at times when we've, you know, crashed and burned or been in a really difficult situation which all of us have, I mean, a lot of times people look at people like us and think, "Oh, you know, it's been easy. It's been an easy road and nothing's ever happened," but that's never true! If you look at anyone who has any success or achievement, usually the road you've had some really difficult times and some setbacks; and so for us, we knew that to be true, and as we look back on some of our most challenging times, we realized it was that ability to ask that brought us forward.
Crystal:
And I'm, you know, for me, that time for me was when I was very young. I was one of those kids who was, I found high school to be very easy, and I graduated at age 16. I accelerated my curriculum, graduated at age 16 and married my boyfriend, who is five years older than I. Two and a half years later, I'm in a city by myself with a baby on my hip, no job, no idea of what I'm going to do next. No friends and family, and so I applied for food stamps, because that's all I could think of; and that day that I was at the grocery store, ready to turn my food stamps over for the first time to the cashier, this epiphany hit me; and the first thing that happened was this huge question dropped into my mind.
Crystal:
And I felt like there was a light shining over my head. All of a sudden it was like this moment of truth. And the question was, first of all, "How did I get here?" And followed by a second question that was, "Are you doing everything you can to get out of this? Or are you taking the easy way out?" And the instant my brain asked that question, I knew the answer; and I knew I wasn't doing everything I could to get out of the situation. So as I was turning those food stamps over to the cashier, I was saying to myself, "This will not be my future!" And I had so much conviction that I felt inside, and I knew it was just, literal huge pivot inside of me that I felt so strongly; and I went home and I didn't have the answers.
Crystal:
All I had were questions. So I kept asking, you know, like, "What can I do tomorrow to start making money for myself and my little boy?" I signed up for, I'd heard about, you know, temporary service agents, agencies; and so I registered with those and they would feed you different job opportunities every day. And I started saying yes to some of those. I was working in attorney's offices filling in and, you know, working at conventions, doing sales. And I really, through that process discovered a lot about myself. I discovered I love business. I discovered that I love people and I was pretty good at sales. So I decided to go through real estate school, got my real estate license and literally a year and a half from the time that I was turning those food stamps over to the cashier, I was working for the largest home builder in our valley.
Crystal:
I became the number one realtor, and I was also, I had gone in the meantime approached the modeling agency, did some and asked them if they'd sign me. They said yes, and so I'd done a couple commercials that went national. So Screen Actors Guild was paying me, you know, great residuals and my insurance benefits. So it was just the biggest pivot of all time in my life. And it happened at a very young age, but I often thought back to that time, what would have happened, had I not ask those tough questions and even more importantly, had I not answered them honestly. And so I think for all of us right now, it's probably time to ask some tough questions.
Crystal:
You know, we're all sort of in a setback, a downturn, whatever you want to call it. It's difficult, everything's changing, everything's uncertain. That's when you need to start asking those tough questions and be able to answer them, honestly.
Christie:
Yeah. That's a wonderful story, and I truly believe that we have pivot points that are huge, huge pivot points in our lives, and they can happen multiple times during our life, and then we have this small, every day pivot points that can literally still change the trajectory of our life. It's like, you know, you have a destined course, and one degree off, you could land in a totally different continent. You know? So it's, yeah, the idea of these questions is so, so important. So as entrepreneurs and a lot of us are working at home now, you know, you make the point in the book about isolation and I feel like, thought leaders, experts, speakers can be the guiltiest of being in isolation and not being bold enough maybe to ask, because they're supposed to know everything.
Christie:
So what would be your message to them? What are they missing out on?
Mark:
Well, first of all, let me do a bold ask and then I'll go and answer, and I'm gonna continue on the pivot story too. Is it, first of all, the bold ask is, I'd love everyone that knows three people or 10 people that are desperate, depressed, despondent, disconsolate, upside down, to not only read the book, but go give one to that person because if you help somebody else, you help yourself. That's just the Law of Universe of Reciprocity, it's not a law I made up. But you know my average Chicken Soup book in America had a passed along about five, and India was passed along 12, and in China, where we've been for 22 years, its a pass-along of about 12 to 15. So, sort of amazing because I want multiple people to read the book because I, the book will help them pivot and, what my whole life has been is, it, I've always taken adversity and turned it into advantage, and that's what we're recommending to everybody.
Mark:
Take adversity and see the opportunity in it because the Yin and Yang is crisis equals opportunity, unequivocally. We are in the biggest, worst crisis ever. I mean, you know, the crisis is- now you and I, and a few of us are thought leaders, but eight billion of us! Now, what it's going to take is American entrepreneurial, that's a word you brought up—Leadership, and as you know, I've written seven major books on, I've written three to nine bestsellers, but seven major books on money, like 1 Minute Millionaire, where I want to create a million millionaires. And what we're saying is look, and Crystal say it even more articulately—everyone's got infinite intelligence.
Mark:
And when I was in graduate school, I was with the smartest guy around, Bucky Fuller, Dr. Buckman Cerfolo fuller was Einstein's best student and said, "Look, there's genius in everyone," and we get unplugged; and what our book does, it re-plugs you back into your genius. We plug you into awareness, so you'll pivot and know the businesses that are going to make it, because right now, this decade 2020 to 2030, just like after the depression, we're going to do not 50 billion, we're going to do 50 trillion spelled with the T dollars worth of business, and I've written about where all the money is going to be like. One of the companies we're advisors to is QCI in Michigan. They spent 300 million dollars, 20 years figuring out how to recycle every atom and molecule of metal back to metal garbage, all garbage, right?
Mark:
10,000 land dumps, water, water, plastic, plastic, you know, glass to glass. These kinds of businesses, right now that one business needs 22 million Americans. Now why you asked about pivoting, whether you like it or not, the airlines have fired two-thirds of all their people. It's not that they wanted to. They squished out all the people; I set the alarm and forgot to shut it off. Totally sorry.
Christie:
It's okay.
Mark:
For your show, and then I hit it and it just recon- Anyhow, all those flight attendants, all those pilots, all those management bailed out of work, and it takes people like us on a podcast like this to say, pivot. You've got to go in a new direction. You've got to read a book like ASK, that asks you every question so you sequentially go deeper at the three levels we're saying: Ask yourself; Ask others; and Ask God. Crystal, ask yourself, "Wait a second. Is my life going to be one of the handouts from the government and food stamps?" And the answer is no, because everyone of us has got, if you've got self-esteem and that's what you have been building with your podcast and what the other leaders and speakers and thinkers and coaches are doing, each of us has to be resilient and strong inside so we can help everybody else be strong on the outside.
Mark:
Did I over answer your question?
Christie:
You answered it perfectly! And I also want to hear your a nswer to, you know, well, first let me just say this. I really believe, I agree with you that entrepreneurs and thought leaders, you know, we need to be even more bold than we have been.
Crystal:
Right.
Christie:
And we need to shine a light in this darkness that has, like you said, it's never been as chaotic. It's never been as dark, and the things that we're holding back, the things that have been on the back burner, the things that we've been not wanting to say, those are the things that need to come out right now! And I believe that your book lays a roadmap to do those soul-searching intuitive questions to find out "Why am I really here and what is it? What is my gift that I really need to be sharing here? It might not be what I've been doing for the past two decades. It might be something new."
Mark:
What you're saying is exactly. You know, the big guy said, "Don't hide your light under a bushel," right?
Christie:
Yes, exactly!
Mark:
And the point is, this thing you're saying about bold is, you know, what did our friend, Henry David Thoreau said? "Go boldly and confidently in the direction of your desire and your dream, and magic will magically unfold." Our publisher called us up out of- with a great heart and a great soul. We love this guy, and I, you know, and he said, "Hey look, here's what the reality is. All the book stores are closed, they're gonna stay closed. There's only one place to buy books. Now, if you want—I don't really want to do this, but we could pull back your book and go in October," and then you're against all the political conversation, we said, "No, no, no, no, no, no. Look, I told you I'd take adversity turn into advantage," and what we've done is, we've been doing podcasts, which I didn't really know about probably six months ago, and now we're doing four or five a day!
Mark:
Now you say, "Well, wait a second. What does that got to do with self-confidence and self-esteem and self-initiative?" It's self-initiative to action. It's self-determination in spite of the obstacle; and we're selling more books than anybody because we're doing it; because the minute you take action, you build your self-confidence, you build yourself-esteem. You build your self-love, your self-image, your self-awareness. You start to feel good about yourself. The more we contract, the worse we are. We're all born over-endowed. Crystal will talk to this in a second. With 18 billion or whatever the real number of brain cells are, but they need us today to listen close to this podcast, make a decision and then decide to go up and make provisions in our life that are bigger, better, stronger, more opportunistic.
Mark:
Promote ourselves, promote others better than ever, because we've got to come back to work. We've got four viruses. You've got the COVID virus. You got the fear virus, which is what I'm trying to cover with you right now. You get the whole virus with the economy, which is in a contractive state. It's not an expansive state. I mean, it broke our heart. We went and saw some stores closing, and then, you got some other stuff. My wife's got a lot to add to that.
Crystal:
Well, I just wanted to add that, you know, I want to focus for a minute on, on these three channels that we talk about in the book, the three channels through which to ask, and those are: Ask yourself; Ask others; and Ask God. Mark mentioned that, but it's really important to start back to what you were saying Christie, to start with the ask yourself part, because this is our reflective journey, okay? This is the time that we look at our lives, and basically say; we say there are three categories under which to ask, because you were asking what questions everyone should ask right now; and it's really more about what super questions we should ask so that we can fill in more, you know, smaller questions.
Crystal:
And those three questions that we need to ask ourselves are number one, "Where am I now?" You know, really do that analysis because you can't get where you're going and you can't move to a different place unless you know where you are. You need to understand where you are right now with everything—how you feel about things, what you think about everything, how it's working, how it's not working in the state of the world. So the first set of questions is, "Where am I now?" The second set is, "Where do I want to be? Where do I want to be going?" Right? I mean, really getting in touch with that. If I'm creating my perfect life, what does that look like, and all the questions that would fall under that.
Crystal:
And then once you determine all those questions, and start to ask the questions, and listen to those answers, then next question is, "What specific actions do I need to take to get there?" And so those three master questions are so important for everyone to start asking right now, because that will start to create the architecture for your life. You can't build a new life without a plan. You can't build a house without having architecture, right? Your life is the same way. If we just keep, you know, sort of hurdling through space without direction, right?
Crystal:
We feel out of control. Of course we feel out of control because we haven't stopped to slow down, figure out where we are, where we want to be, and the- "What are the action steps to get there?" And when you start to, you know, do that process, you will start to come alive. It is truly magical! This Asking process, it's such a simple tool, but so profoundly transformational, and that's why Mark and I wanted to write this whole book on it. Because you know, we realized, like, this is the thing. This is the answer. And we say in the book, "Asking is the answer."
Christie:
Ironically, right?
Crystal:
Right?
Christie:
and I love how you've formulated the questions too because you started with "What," we get tripped up when we ask, Why-questions. "Why am I here?" That's a dead end road!
Crystal:
Right!
Christie:
We will never get the true answer to that question. But if we can understand the "What," and ask What-questions like you laid out there, that's brilliant, and I'm glad you did that, and I totally agree with you guys. Mark had said about expanding and contracting. It's true! even in nature, we are, the plants, anything growing, animals—they're either growing, living, or contracting and dying; and asking ourselves, "What side are we on right now?"
Crystal:
Right.
Christie:
It's truly- Yeah, go ahead.
Mark:
and it's the most exciting time ever. One of the stories we have that sort of explains the isolationism in the entrepreneurship that you talked about, is Jim Stovall, who is a superstar now, but when he was 19, he was strong. He was fast. He had his endurance. He wanted to be an NFL player, he gets recruited! And the doctor comes back after the medical, and says, "Kid, I'm sorry, but in six months you're gonna be totally, permanently and forever blind. Well, now your self-incarcerated in a 9×12 room, and he's got three things—he's got telephone, a television and a radio, and he's complaining and his mother says, Jimmy off to the blind meeting, maybe they can tell you something. Well, it gets there near an echo chamber of negativity. So, let me just do that one and then I'll do the big point.
Mark:
The little point is, you've got to shut off media. 15 minutes of negative media is all any of us can really absorb, because your mind is, self-suggestible. So you want to end that data with positivity and the kind of books and tapes and videos that we make, and you take, and the people in this industry make. So he goes to his blind meeting fortuitously sits with a great woman, named Cathy, who's a blind stenographer, and he said, "You know, in the old days, man! I Just love watching movies and I could see somebody throw a right hook, somebody ought to narrate that. She just got up and asked the question, it pivots everybody. "Wait a second. We're somebody, why can't WE do something?" Now, everybody watching or listening or thinking about this as something that needs fixing that is cashable with a substantial profit out of it.
Mark:
So what they created was blind TV. It's called "Narrative TV," and 10 million people, sorry, 14 million people pay $10 a month. It's pretty serious big business, and that would be great! But a while back, I get invited to, I'm selling 50 million books a year and I get this- he said, "You got to read this. This is gonna be the best book you ever read called 'The Ultimate Gift,' and would you write the foreword to it and you do it for about-" Wow! I read it and I was just so touched! I did both but on the back, I wrote, "This book is so clear, so visual. It has to be a movie! Well it became a movie, and made a hundred million dollars for him, and that's why I teach people, they can go to my website, and learn how I teach people how to write books, because everyone's got a book in them and it can be profitable in a multiplicity of ways.
Mark:
Well, Jim says, if I live to be a hundred, there won't be a day I don't wake up praying and thanking you for coming into my life for my books and my movies. And we interviewed him for our book "Ask!" Which I suspect we sent you a copy electronically or otherwise; and The Bridge From Dreams To Your Destiny, he wrote the best last line ever. He said, "As a blind guy I now write books that I can't read, and I make movies that I can't watch." So the biblical line is, "What you meant for my harm, God meant for my good," and what each of us has got to do is rise up to that penultimate of stories and find the entrepreneur inside of us. It takes low value, makes it high value to the marketplace, the future, and creates a fortune for yourself and your family.
Christie:
Yeah, and I really feel like we're, we've been in this place for a couple of years, but what I will say is, we've been in this place of, "How can I make more money?" As opposed to, "How can I serve, how can I serve more people with my message?" And this, there's a shift! There's definitely a shift going from transactional type marketing to transformational and transcendental marketing, and that, that story is unbelievable. Great share!
Crystal:
And it's the same principle, you know, when, when something really tragic or terrible happens, you know, ask the questions. When you start asking the questions, those answers will pull you right back out if you're listening, if you're paying attention. But I love what you said about transformation. You know, sort of refocusing, I think. Yeah, when people feel vulnerable, it does sort of bring your humanity out. But it's interesting because Mark and I are creating a new course called "Ask For Riches," and you know, we say in the course, you know. If you- So, riches are about mindset, right? So, if you wrote down, you know, what you would be doing, if you were rich and successful, right?
Crystal:
What if you just started, sat down and said, okay, pretend you're already rich and successful like you want to be. What would you be doing with your time? Who would you be talking to? You know, what thing, types of things would you be enjoying? What types of projects would you want to engage in? Oftentimes when people do that, they realize that it's not so different from their life now. It's not like, you know, they want to become this billionaire with three yachts. It's just right. So I think that's an important thing is you know, that the gratitude piece, like ask yourself every day, what you're thankful for, you know. What things you have to celebrate, because we all have that;
Crystal:
and it's, and mindset is so important. If we don't first start with gratitude with realizing- Gratitude has nothing more than realizing what you have, like noticing what you have. And if you don't stop to do that, you probably won't attract anything else; and if you do, say you attract all the riches you ever wanted, you won't be any happier if you don't have the ability to feel gratitude, because you won't notice that anyway. You won't acknowledge all the good in your life if you're not already doing it. So it always starts from asking yourself what you have now that's valuable, important, and wonderful to you. You know. But it's an amazing exercise;
Crystal:
and I also, as a transformational life coach and clinical hypnotherapist, I teach people that in spite of all this chaos that's going around outside, you know, we're all looking at that and it's easy to take your cues from that. It's easy to get upset and depressed and freaked out, actually. But like Mark said, we need to shut that off. We need to really limit that because that is programing our mind. It's programming our mind in a fear-based way. And that's really going into our primitive brain, where we get into fear, we start to go into primitive brain instead of creative brain. So we shut that off and just start to imagine the life we want. If you don't shut that off, you will be programing your mind to exactly the opposite of what you truly want.
Crystal:
So that's how critical it is. You- it's so important to check out of the negativity and start to focus on everything good, focus on what you're grateful for, ask the questions. "If I were perfectly rich and successful, what would I be doing?" And, you know, and then those three sets of questions that we talked about, because that starts to shift your paradigm immediately! It's just a fascinating process.
Christie:
Yeah, and the ironic thing is, if you want to have an exponential business, as opposed to a linear business, it really involves seeing what's underneath, the riches are underneath. I just wrote a post about this the other day. It's connecting within, and you know, there's this, there's a line that, you know, "Seek ye first the treasures in heaven," and you know, when you place your emphasis there, all the earthly monetary rewards will follow if you can truly look within, really good to know your gifts, and not just what you think you are, and what other people have told you are, but learn who you really, really are.
Christie:
There's definitely things you're not expressing yet in the message in your brand and your marketing, and it's so powerful. It's so powerful when you can put your emphasis on the, on the right- not that monetary is not right, but priorities, right? Priorities.
Crystal:
Right. That's why the Ask God part is so important.
Christie:
Yes.
Crystal:
Because when Mark and I discover, we spend the first morning of our day in prayer and meditation. But my favorite question to ask is, "God, what is the greatest expression for what you made me?" Because when you do that, it's not just focused, you're not just focusing on you and "What can I get? And what I'm," you know? It's like, "What did you make me for? What's my greatest expression for which you made me, and how does that fit into this universe? How does that fit into this sort of kingdom purpose, if you will?" And when you do that, it actually makes you a lot happier, because it's not fun to be totally self-focused. It's not, it's not fulfilling when you- it's sort of like pulling, you know. If you're focused with a camera on something really dark and bad, like a big bug or something, and then you pull the camera back and you see all the beautiful landscape and everything amazing around you.
Crystal:
That's what the Asking God part is like. "How do I fit into this magnificent world, this magnificent plan, and how can I be that greatest expression for which you made me?"
Christie:
That is a beautiful question. Go ahead, Mark.
Mark:
Yeah. So how does that work? We're saying ask yourself, ask others, ask God; and when Jack and I wanted the right title for "Think And Grow Rich," we had the wrong title, but we had a great book and ultimately got a 144-
Crystal:
you mean for "Chicken Soup?"
Mark:
Yeah, for "Chicken Soup." I said Jack.
Crystal:
You said "Think And Grow Rich"
Christie:
"Think And Grow Rich," Napoleon Hill. Oops!
Mark:
I did? I did not write Dr. Hill's book. I did not. I read it but it's
Christie:
Maybe you did. Maybe you were his muse on the other side,
Mark:
By the way I am for sure amused by him deeply, profoundly, and prophetically. So, that's good. I never said that before.
Crystal:
It is moving so fast right?
Christie:
It's good.
Mark:
So Jack and I said, "How do you get to the depth?" Which everybody listening has got to go to the depth of- because the subtitle of our book "Ask!" is The Bridge From Dreams To Your Destiny," and so our destiny was coming up with the right title because we wanted to sell all those books, and so in our respective homes, Jack was in Santa Barbara at the time, I was in Newport beach, now we're in Scottsdale Arizona, but we asked four hundred times mega best on top of a megabyte megabytes. He calls me a two 30, it's just a chicken soup. I shouldn't for the Soul. We got it. We got goosebumps. We knew we had a home run title because Chicken Soup was what mom and dad gave you when you were sick to get well. And we thought the soul of America sick, know what we discovered.
Mark:
Obviously you were still through in 74 million books in China, the solar, the whole world is sick. The point is everybody's gotta ask God, what's my D what's your Destiny for me? What? Like Crystal's question. But if you ask it for a a hundred times, you would go into the Your permeate, penetrate below the inner spaces of your own mental interviews. You attached to God, and God will come through, but you got to be ready in the middle of the night. Like we teach our book with a pen and paper. It comes at the most. You, you go, come on and God told me in the morning, they don't tell me what are you doing?
Christie:
So you are primed and ready and sleep because you're in that state. But I even have a waterproof pad in the, in the shower because they don't want any more ideas going down the drain. Right?
Mark:
Well, that's a great idea. I've never heard of that in the shower and sleep. I mean sleep, especially because your brains, your conscious brain and your beta thoughts, I've been shut down and say, you can fly it in all of this awareness that's available to us is always trying to talk to us. You know, there's so much information. There are so many clues. If we stay awake and alert and open to that.
Christie:
Yeah, I agree. And I want to also touch on what Mark just said about creating that bestseller title. I think this is a brilliant way to create, and I I've found, and I actually, I don't know if this is a term, but I just I quantum create. So I imagine it's already been created, like the best seller has already been created. And I'm just asking my future self and God, like, what's the name of this product? What's the name of this book? What do you know? And, and I tell you the best ideas come, the most creative ideas. And it just, once it gives you goosebumps and you're like, yes, that's, that's it. And all you gotta do is ask, right?
Mark:
Yeah. That's a perfect process. I love that. That's exactly. And the guy who really teaches the quantum and the smartest guy, and he runs Google X, there is a guy name we'd been on programs with a Dr. Ray Kurzweil, Kurzweil as a partner to obviously to do singularity university with Dr. Peter Diamandis. There's also a friend, but what do you says about it is linear. What you're talking about it as you can take 30 steps in your 30 steps ahead, right? That's a linear. Exponential is two, four, six, eight, 1632, but it's $1. Or you started with $1 and you exponentializes it in 30 revolutions, but it comes to $1 billion. And that's the times we're in our parents.
Mark:
Our grandparents didn't have that available 20 years ago. There was no billionaires. And now we got in 2,894. And that's why when I wrote one minute millionaire, I said, we are back to your butterfly thing. And transformation is where we said, you can not look at a Caterpillar and predict butterfly, right? You can't do it. It's not in the cards, but butterfly is a universal symbol of freedom in one of freedom is running to ask to go deep when you're asking. And that's why every school ultimately reveres one guy, Socrates, who never wrote a thing, but asks all the prevailing questions. And I used to think I was a Socratic scholar. So this fits pretty well with a guy named Plato.
Mark:
I wrote down everything he said in, and then he taught it Archimedes. And in our community is checked the Alexander the Great's we can conquer, they didn't ask the right questions. They thought they conquered the whole world, but they conquered just a little piece.
Christie:
That's awesome. Yeah. I love that. And, and it's so true when we're, when we're in this life of creating our Destiny. It is, you definitely have to ask those questions and really, you know, ask yourself to like, what are my dreams? I think a lot of us have just been along the path and we've, we've forgotten them. We forgotten what, you know, our ten-year-old self said, you know what we enjoy doing when we were a child. And a lot of times the clues our in our past,
Crystal:
It's so true. And I'm glad you brought that up. Christie 'cause in the book, we talk about the seven roadblocks to Asking and all of us have at least one of these roadblocks, if not more. And those are unworthiness, which is just, you know, childhood conditioning kind of makes us feel like we don't deserve more naivete. We just grew up. And just literally aren't aware of what's possible because if we weren't exposed to it before, and I doubt where it would just have the subtle doubt that like any good is gonna come from Asking, you know, even asking others excuses, which are really about sort of that stubborn pride, you've known people who were like, no, I don't need any help. No, I, I can figure this out. I've got all the answers, right?
Crystal:
And so just for me, they just made these excuses and it's all just pride. It's just stubbornness. And there they are leaving so much on the table. What do you know when we do that? Where we get into our pride in our stubbornness fears, the next one, which is just like the sheer terror of rejection, basically, because, and I think that comes down to a human beings, need for love. We all need love and approval and some people feel so they're so fearful of that rejection because they feel like somehow they are losing love. And then the next one is pattern paralysis. How many people do, you know, they just get stuck in this pattern and you're looking at it and going that doesn't work. Why do they keep doing the same thing over and over?
Crystal:
Never questioning the pattern, right? It's looking at that, our patterns and going, wow, I am paralyzed in my way into this paradigm, by my own pattern paralysis. And the last one is just connection. And for me, that is one of the saddest ones, because that is really about disconnecting from the Dreams in your heart, you know, sort of giving up on those dreams. It's, it's sort of an apathetic
Mark:
And that's tragic. None of us should give up on a dream center, our hearts, because we're here to fulfill those dreams. We're here to unlock those Dreams and to start crossing that bridge to our ultimate destiny. So we have some amazing stories around each of those roadblocks. And I think it's funny when people read that they see themselves in those people who shared those stories, but that is the way we start to heal. And it just starts with awareness. Awareness is like a gigantic gate that opens up a new, a new possibility, a new potential. And that's why we love the use of stories. I mean, stories are metaphors for our own lives there, their like a pattern that we can follow up.
Mark:
And so I think the stories have been really powerful for a lot of people throughout the book.
Christie:
Yeah. We learn best through stories, stories, and archetypes are embedded in our subconscious mind. It's part of the collective unconscious like call Carl Young, the founder of psychology talks about it. And yeah, it's super smart. You have so many stories in the book cause that that really is how people will learn and retain. So that's good. So Mark you talk about the punchline? What's the punchline.
Mark:
Okay. So we have a great story in there by a wonderful friend named Dan Clark, who you probably know, you probably heard him speak and he did. He gave us a couple of stories and the original chicken soup for the soul book that were just beyond like, I wish I had a brother like that. And boxy and with him is, is it, he is also a gold medal, a Nashville singer, which most people don't know, a six foot five is bigger than life and a great storyteller, but what we have to visit, he says, what makes your life work is if you start with a punchline. So whether it's writing a story like boxy or a brother like that, or writing a hit song again, and he's got like 400 of them or something, I don't know the numbers, but a lot.
Mark:
And he always starts with the punchline in what we say in our book is you start at the end, where is you want the story to end up? And what we wanted to do is the book of life and adding with Dan is the punch line. We want everyone to a master of fine art of asking and the way we were going to do that, as we ask everybody, after they get a book to read it and then go to the book club.com and join our book club is free. And once a month, we're going to answer any question that you can possibly have. And I told the people that are exhausted, or we are one of those two, I don't know it took off, but we really want the world to be able to flex. There are a metaphorical muscles, biceps and triceps in, in our brain and soul in mind and heart in it, it really get this thing of Asking down.
Mark:
'cause, you know, profoundly and prophetically change your life. Especially as we were trying to, like, you started this show to re pivot, to go to a higher, better, stronger, more important place, more meaningful, purposeful. Yeah. That's so true.
Christie:
Cause what's it all for all of us kind of reach a point where maybe we've received all of this status or the money or the possessions or the family or the accolades that we could ever ask for. And we ask ourselves, well, wha what is this all for? And we've we, you know, if you haven't hit that point yet, you know, a, it might be coming unless you ask these important questions. Right?
Mark:
Well, we did his story. We interviewed the guy and it was two parts to do a story of a guy named one of our neighbors who hired me for the first time, 40 years ago to speak to is a real estate guy. And now he's a billionaire, but he sat with one of his best friends, Greg Hague, his, his name. And now we own a 72, our real estate, which is amazing electronic a real estate company, but a virtual company. But it is amazing that Greg has got everything. He's got nine motorcycles, he's got two jets, he's got two mantras. He's been around the world. And he's feeling sort of bored all the way that your thing. And he sits with his best friend and he said, Hey, something, isn't a white, you know, I got everything anyone could possibly want. And I don't have what I, what am I I'm asking you?
Mark:
What's your definition of happiness? Is that the best question? And Greg said, well, I don't know what my definition of happiness is. So a, do you have one of these days? Yeah. Happiness was being passionately on purpose about something that is meaningful, insightful, and beneficial to you personally. And every day you have to wake up and reignite that. And that's why Crystal said every day we wake up together. We do out loud, verbally, or an hour of prayer, meditation. Second thing that happened with Greg though, because we read our books, read this story about Bob Proctor. We can go into that if you want. And all of a sudden you saw a lack of self worth when he was little, you said, and he called it. We were on that. We're on with all of his people like around the country and he's got a big company.
Mark:
And he said, would you talk to all my people about Asking we did it. And he said, you came back in a while. We were interviewing, is it? I just got it in eighth grade, I weighed 200 pounds. Now he's a bean pole. He's a little, he is tall and skinny, but very fit. He exercises very diligently, a wonderful guy. And he says, well, I was a 200 pounds on the eighth grade. And I wanted to ask the girl next door to the eighth grade prom. And I told my dad, her dad was named chubby. And that's why he was imitating his daddy. That became chubby because they thought that was a way to get rolling. And you said every night I would go back to that full one in a phone turn read, and it turned to evil. It turned to angry and I just couldn't call the neighbor next door. And then he said the worst part of my low self-esteem in my low self-worth is I went and that is what did you call her?
Mark:
Did you call it it? Did you get the data to the price you sent? The worst case got low selves to, you said, I can forgive myself and dad is gone so I can apply to us. So I apologize to him. And how many said I told them, no, no, no. She's gone with a football player. She wouldn't go with a fat kid. And he said, man, I didn't know. I had a bad self-worth and that and overcome it. It just, that's why it's so amazing. What you just said is to read
Crystal:
It is a brilliant man. I'm sure
Christie:
I love that. Yeah. And we, I mean, we can go further into that story that you mentioned previously, if you'd like what you mentioned the mall Proctor story.
Crystal:
Yeah. I think, you know, just since we're talking about Asking others right now, because I just love this story, but because so many of us are afraid to ask and we did a lot of research for the book and it showed like going into the study people's perception would be that if they ask someone, you know, they'd appear to be pushy or obnoxious, so they don't ask, or they might've appear. If they are asking for information or advice, we're asking too many questions about something they don't know. They might've heard to be ignorant, stupid uninformed. So because of those reasons, people don't ask, they don't ask others. The second part of Asking, the Asking on is fire. By the truth of it is the studies revealed that if you ask somebody for something, for help, for information, for advice, you are 80% more likely to get your, your needs granted to get your request granted.
Crystal:
So really, I mean, science is showing us, there's no reason not to ask a lot. So it's so important to get over those roadblocks that we all have. It also showed that if we're, and this is back to the curiosity part that we started in, you know, talking about it in the beginning, that people who, when your, with your business colleague or, or a date or anyone, if you ask more questions, you are perceived to be more likable. And in the dating scenario than studied at Harvard did daters who ask more questions on the other person, we are more likely to get a second date. So it's so important to ask those deep probing questions to others and really listened to the answer. And this is part of the connection thing.
Crystal:
Part of being a resource to one another, you know, don't just ask the question, then move on to yourself, you know, and it applies into it to the business as well. And if you're, if you, if you want to sell something, a lot of people go out and you have a great story of with Preston weeks. He says, you know, they, they got this catcher, this big behemoth, they beat out a big behemoth in business because they didn't go in and just try to sell it. You know, here's our stuff. Here's how great it is. This is what I wanna sell you. That, that never works. The best thing to do is to go in and ask them what their needs are. What are your needs in a perfect world? What would you like to see? What would it be? If you could have everything, you know, done the way you wanted it to, to be done, what does that look like?
Crystal:
And then you just try to fill their, so the Asking part is so important. So back to Lynn Markey's story, Lynn was a woman who came out with college and knew exactly what she wanted to do. She knew she wanted to go into the nonprofit space. She just loved it. She loved the idea of helping people making a difference. So she decided to put this summer camp together for disadvantaged kids, because it's very hard for the parents of those kids. They can't afford cats and there's nothing to do. And then cancer very expensive. So she put together this fantastic camp, but went on for a long time, but it was expensive. It was $5,000 per child. So she finally made an appointment with the richest woman, the wealthiest woman in her town.
Crystal:
And she was so excited, but so nervous is a woman controlled, like a very large family trust. So she showed up in the woman's office and she was so nervous. So visibly nervous. She said, I was, I was physically shaking. I couldn't hide it. So I just said to her, look, I'm so honored to meet you. And I I'm really nervous. I just have to let you know. And the one was very conscious, like, Oh no, you know, sit down. What are these? We're fine. Just, you know, tell me what you have going on. So I just told her about the count, how wonderful it was, how much it would help the kids, how, you know, it could have really improved their lives. And she said, the woman, is that okay? So how much are you asking for? And she got really nervous.
Crystal:
Again, she goes, well, I'm, I'm asking for a full day of shooting stuttered. She said it literally stuttered. I said, from a $5,000, 'cause, you know, it's expensive. That's how much it costs to take care of each kid and the ones that okay. And how many kids do you have? And she said something like 285 or something like that. She goes, I'd like to underwrite all of those kids. And you know, it's just such a beautiful story because she could of been so scared that she just decided not to do it. You know, like I'll never be able to do this. This is too big. This is too intimidating. But sometimes we're going to feel that fear and we need to step on that fear with courage and just ask anyway, 'cause you have nothing to lose and you have everything to gain, you know?
Crystal:
And we're each other's best resources and we might as well give it to give us, you know, give ourselves the opportunity to grant one another's wishes.
Christie:
I love that. Yeah. And curiosity is so key even now. I'm, you know, when you see people fighting on social media, you know, my way. No, my way. No, my way. I mean, if you could just ask, well, why do you think that way? You know, what is it w how would this look, if it looked differently, just like you were saying, we'd solve so many problems so quickly and disperse any in anger and negativity, just by being curious,
Crystal:
The company, they would be speechless. What, and it can go deep
Mark:
On why they're infuriated, which is, which is, will wake them up to start studying in, which is why we want everyone to read, ask, and then really do the work because all of us have limitless possibilities, but you gotta be positive to get to them. Not negative. And in America is got its foibles, but we still got the best system ever for everyone, black, white, red, or yellow. It just is a great country. And that's why nobody's trying to swim from here to Cuba. I promise you, but a lot of Cubans are trying to Sue. I don't know what your ethnicity is. I don't think it's a Cuban, but you know, you gotta try to swim. Here you go.
Christie:
So true. And the American dream is still alive because it lives within us, you know? And it's up to us to protect the infrastructure that guard stops. So, yeah. Very, very cool story too. Gosh, that was five grand times. 285 people.
Mark:
Yeah. She, and she had no idea that that be granted to that size. So it just, I just love that story because we should always just never hesitate to ask. You might, we might be rejected. You know, we're all going to be rejected, but you also might have something fulfilled beyond your wildest dreams. So don't hesitate to ask.
Christie:
Yup. And like that metaphor of the Asking, it shall be opened. The door knob is on your side. It's not on the other side. It is up to you.
Mark:
Oh yeah. And all of us are going to get rejected. When I went bankrupt, 1974, and I left $2 million from one day, I literally have to check the book of it. They'll ever talk to you by a bank or by yourself, a hole in the courts or the Eastern long Island. The guy is a lawyer, an ambulance chaser. It comes up and his buddy, I can get you a bankrupt for $300. They said, how fast this has switched. A lot of people, you know, they are having to pivot and they have to rethink it. Well, honestly, I was sleeping at a sleeping bag in front of another guy's room. And all of a sudden, you know, I was asking myself, what do I want to do? What I want to talk to people that care, but things don't matter. They would make it a life changing is the difference. So I can go down to my three roommates.
Mark:
I'm living in Hicksville. What is appropriate name? Long Island, New York. And I said to my roommates, Hey, I want this to be a speaker. Do you know anyone whose young? That's not the cotton top? That is not a lawyer. And that's not famous. It's not a celebrity or medical doctor. I said, yeah, yeah. And this kid is talking and hop on long on here's my ticket. I can go. And it's a half an hour away. I jumped. And the only thing in the bankruptcy court to not take it up a beat up old for a hundred dollars conditions that are raced out there for three hours as wonderful guy to have to call. And did you get my best friend? Just mesmerize your audience at the end of it, which I asked him, I would walk up and as a chip telling me how you do what you do now, he'd been to the top salesman on the codec is you're an older than me, but he said, I said, I'll take you to lunch.
Mark:
I'll buy lunch. And he said, look, kids, if you're a stay out of the real estate market there in the five Burroughs, I'll teach you to do it in a life insurance. You told me exactly what to do, how to do it. And he said, I'm not ever going to see you again, a chance of making it as 100 a thousand. And I said, no, no, you don't know my desire level. If you've got white hot desire, that's a magnificent obsession. You unstoppable. I was on staff first, three years only Tony Robbins, as far as I know, did a thousand talks a year. Remember what I said to get self-confidence you got to take massive right action. To overcome every obstacle to overcome every doubt. Indecision, you got to keep asking yourself, how can I do it now? How can I do it? Because your subconscious doesn't care, right.
Mark:
Will figure out positive. How can I ask you one question? How did you go bankrupt? I went bankrupt. Anyway, I did a, a thousand talks. I would do it in as early as six in the morning is laid at 10 at night. You in between, the only thing I had to do is sell more seminars. And I learned the industry. I listen to all the tapes. The other thing I said a minute ago, you got to shut off all the negativity, but you got to re right to get rid of a bad habit. You gotta plan it with a good habit. And a good habit is you got to watch positive podcasts. You got to reposit books, like the ones we write a list of the positive audio. Both of those have a ton of adios at Nightingale, Conant in all of those places. And you know, I'm going to have put in a shameless pitch if you haven't read or listen to my tapes or how to think bigger than you ever thought you can think in a wake-up the bigness of your soul.
Mark:
Because the first thing you asked, a lot of questioning. One of the lines I wrote in the book is obviously the sides of your question. The terms of size, your result. When the publisher's read my wild well business plans, if you're going to sell a billion books, get out of it. You haven't even sold a million. I said, yeah, but I will. I wrote down, there's such a million and a half the year and a half. When we did it in a 5 million a year and 10 million in 15 million a year, she can do anything, but its got it. You got to go back to our Asking Ash. What is it? Do you want in a number two, you got to ask yourself, do I have it in writing there? I'm looking at a regularly. And we teach in the book, you know, make it a little three-by-five card and write I'm so happy and in whatever it is in our case, Jack and I, it was, I'm so happy.
Mark:
I'm still in a million, half a year and a half. In this case, we think we got to help a million Americans get out of the Duke, get out of despondency, get out of the depression by Christmas this year because our ship is sinking because a lot of lies that are being told right now and the government's got to open up and what it does, you gotta be rip-roaring ready. You got to be physically strong, mentally strong, spiritually strong, and you got to go attack whatever business it is. You would them bigger vitality, excitement and stay excited. And the only thing to say to me when I was bankrupt drug on the Volkswagen til I got money, is it back then we have the big tape recorders for most Sony.
Mark:
They're this big. I remember holding it up to a year and I'm sure I looked stupid because I'm in a four and a fourth one, but it worked. And I'm here today. Knock wood to tell everybody we all have to find our own acres of diamonds at inside treasure because a big guy said, look where I am. You may be. And there's dimensionality that and our inner dimensionality is what allows the outer dimensionality to manifest.
Crystal:
So well said, well, let's wrap up here. I love it. Well, you just made it up. You said it. Well, we got an exclusive on a really good quote there. So write that one down. That was good. So why don't we wrap up in and you tell us how we can learn more about your, you each have businesses. I mean multiple businesses and, and books and, and audible and all that. Tell us about that. And then, and to us on a final thought or a final nugget of wisdom. Perfect. Okay. Christie so the first one, so a lot of people are meaning a little help. I have my website, Crystal vision, life.com.
Crystal:
I have a lot of audios that are available. You know, freedom from anxiety, living free of a depression, the garden of new beginnings, things that are just great tools to check it out on my website and click on those. It will take you to audible. We can see what's there. There's also a free audio. That's called purge messy thinking. So that's free. So they go to my site and get that urge. Messy thinking Crystal Dwyer it's Crystal vision, life.com on to my website. His so you can follow us on Facebook, Twitter. I'm all of the above Instagram I'm Crystal Dwyer Hansen and Mark is of course Mark Victor Hansen. And then the book of of course ask I.
Crystal:
We just really hope everybody gets this as a resource. I don't think there's a better time for us to be able to use this tool. And if you get the book and you want to join the book club, please go to ask the book club. After you get the book, go to ask the book club.com and you can just, yeah, we'll send you an invitation, just put in your email. So yeah, as far as a final nugget, I would say that truly there is no mechanism that it has the ability to reveal what is hidden like Asking does. So please take that time with yourself every day to sit down and ask yourself all of these questions and then really how have the honesty and strength and courage to follow the answers.
Crystal:
I love it. Thank you both.
Mark:
And then mine is, as she said, it is Mark Victor Hansen, H a N S E, and a Danish way.com. And you, you, you can watch the videos and we really will help you. We'll give you some free stuff. It is up to you to do all of this greatness in what we found is the ask is literally the bridge. The only bridge, there is no other bridge. There is no easier Bridge. It comes as a standard operating equipment at birth. And yet until we've written it so people could see it in when we are broadcasting it, you're going to hold the co I can ask how rich I want to be on NAFT. How healthy I want to be. I can you ask how happy I want a beat? I, can you ask how the relationship?
Mark:
I mean, after I went through a very painful divorce, I wrote down to her, I asked myself, what do I want my delicate woman? And I wrote down to 167 things. I want it. And I never told her until after we got married, but I put down victory purple. You never crossed out your goals to just add to the purples. God's highest color, top of the rainbow, all that good stuff. And the electromagnetic spectrum, we want it on. But the fact that she was to 60, 75 to 67 and it comes true. 'cause you figure out by asking, what do you want by putting into writing, visualizing it. And then that secret ingredient is you got to take a C D I O an action to go manifest.