Today I'm speaking with Martin Heskier has helped many world champions to the podium with his unique approach to fascia treatment through his ergonomic product, Heskiers. Martin has also developed the SQ Empowerment Method to increase meaningful coincidences in our lives and attract personal success without the wait.
In the episode you'll hear:
What synchronicity is, how to harness it, and intentionally create more of it
The must-have filtering process for all of your best ideas
Martin's Rule of 24 for making better decisions
How to harmonize your heart and brain with the help of brain-like cells located in your heart, based on Gregg Braden's groundbreaking research
How to get into a state of flow for better creativity and productivity
Martin's Synchronicity Quotient Empowerment Method and how it can attract your desires into your life
If you're inspired by this episode, I'd love to hear your biggest Aha! moments. Take a screenshot of you listening on your device and post it to your social media and tag me, @christieturley!
LINKS:
Martin's Website, Instagram, Facebook & Twitter
Get 20% off Epic Matcha's Organic Matcha and the Morning Ritual Challenge with Coupon Code: MINDMUSE

Christie Turley guides visionary leaders to reconnect with their higher genius, so they can improve decision-making and deliver greater profits, influence and impact. She is the author of the book, The Intuition-Led Business, which offers a framework on unlocking the intuitive and subconscious minds, and she is founder of Conscious State University, an online learning platform that teaches leaders and their teams how to make better decisions using science-backed methods. A dynamic speaker, she has shared the stage with many New York Times bestselling authors and is the host of The Higher Genius Podcast. She lives in the southwestern United States with her husband and their two daughters.
Let's Work Together
See What That Looks Like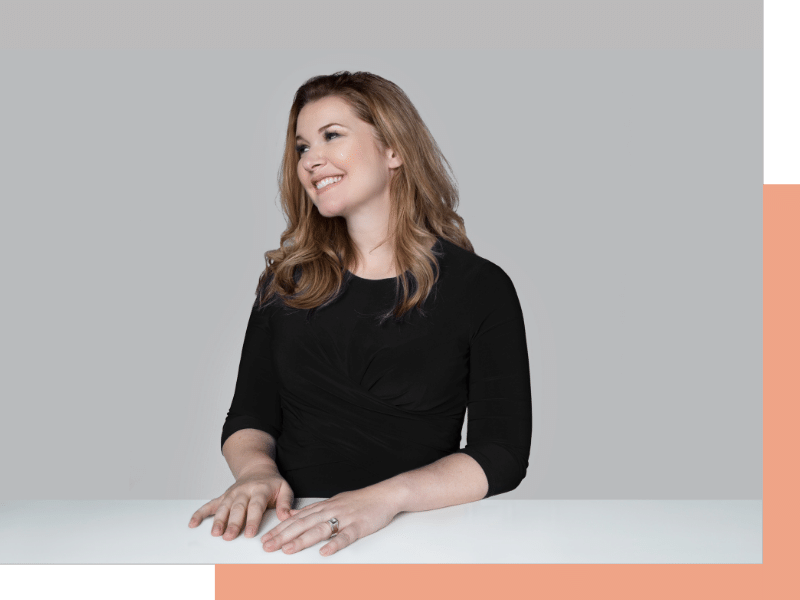 Transcript:
Christie:
welcome to the mind muse podcast. I am your host Christie Turley, and I am here with Martin Heskier and he is a Danish product designer. He is an acupuncturist as well, and he has brought a ton of products to, as he calls it world champions to the podium, he has created a world class products, and he has a product of his own as well, built for athletes to really help them regenerate their muscle tissues on the go and he is I've loved talking to him. He is just a wealth of information and talent, and we're going to be talking a little bit about his latest creation, which is the SQ Empowerment Method. And I'm really looking forward to this conversation, Martin. So Welcome.
Martin:
Thank you. Thank you, Christie vice to be here.
Christie:
Good, good. Yeah, it's good to, to have you, so why don't we start out and just talk about this. You have this long history of ever all these different things that you've been into. So tell us how you got started and how you got where you are now.
Martin:
I was born into it. Yeah, but like I was screaming all of what I could, but I was put in to the world and that was into the arms of my parents, both furniture and text and coming from a line of, of architects and, and business people. And my parents had their own, they were like the Eames and Denmark. And I'm from Denmark. Sorry. My, my words are not perfect. That of my, my sentence built is not that good.
Christie:
Oh yeah, you're fine. You're fine. My aunt, my ancestry is Danish. I don't know about the rest of the people listening, but no, you're, you're good. You're good.
Martin:
Yeah. Thanks. Thanks. So my dad was a disclaimer. I, I hope I'd do it well and well, anyways, I was as a screaming and kicking, brought into a family that had a workshop and a studio in house. So I was a, as, as you know, you can do the same for as your parents. And I went straight onto to wanting to cut the woods like my, my dad and I insist it with stand the knife. When I was like a various, I couldn't really go over the heads of, of the table.
Martin:
And my mom said, no one. And he said, Whoa, let the guy try it out. And if you cut yourself, you know, screaming, you'd just go to the mom, get your a band-aid. So that was my, kind of the way I was coming into the life of, of this. Try it out, do it and see what happens. And in, in my early teenage years, I was discussing ergonomics when my dad and my mom, how to design, I had opinions, strong opinions, and being the first out of a, a, like a, a crowd of, of sons I a, I punched the way For, through for the other guy's.
Martin:
So I started by being active in designing very early. And I lit, is that me to, to kind of have a thought what I wanted to do with the life as early as I was 17 years old, because that's where I had the first was like, no, you can't do that. I want to be a graphic designer, but you have to have a, a college degree in that. And I wanted to work in advertising and advertising Bureau says like, do you have a college degree? You were a little young for it and is it Nope, but I wanted to learn.
Martin:
And they said, forget it. So I had like a, a bunch of nodes is a punches of noses. Could it even be? And my first hero's journey was starting to, to build, and I had a nose, a nose, and those a little agency and said, Hey, why not? You're like, you, you, you seem pretty persistent. Annie and I, and I started out there and as I got the position, I thought with myself and, you know, I reached what I wanted and I did it because I wanted it to it.
Martin:
I was told no, and this, this, this is a, this, this is like a situation or something. I learning for me. I, I need to see this in a broader perspective. I need to, to make this about myself, all the ways to do What my, to follow my heart, always to do what I I'm here to do and not letting a note, take me down or a pushback, a tilt me. So, so that's how I, I started in the advertising branch in the end, it actually up in the eighth of 23, I, I was head of the department, the art director.
Martin:
And that's when I, I started at my new journey then, and I bought my design company. And so the product design in, in, in textiles and in the person, the assessor for new teachers, of course, lamps. And that was fun. Yeah, it was, it it's, it's a lot more as my, my grandfather who was a, a, a professor on the road, they use Academy, a, an architect set and everything that you do, sunny, boy, you caught me skipper out to you.
Martin:
So you don't think you do is to give her, this is going to be a 1% inspiration and 99% of transpiration. Yeah. That was my perspiration or transpiration
Christie:
Like that. Perspiration Sweating, sweating yet. 1% Of the, a good idea for a 99% sweating. Do you, do you still believe that? Do you think that still true? Yes. Yes. But there's smart ways to do, to work with it because when you haven't done that to many times, you stopped to think, ah, come on, there must be a smarter way. Yeah. Here as a designer in this world, how do I actually do things about this? How do, how do I change stuff? How do I optimize the existing? Is there a new ways? And of course, when you're a designer, that's what you do. So of course I found your website,
Christie:
Especially product design. It's like, it's, it's like being an inventor almost. It's like seeing, seeing an existing product or object in life and saying, how can I improve?
Martin:
Do you still have your 10,000 hours that you need to go through it? And then this starts to be this, the next level, then finding the way, how to do it smarter and better. And so that's a guy that went on For, for about 15, yeah. 15 years, 20, yeah, 15 years. And sometime into this process, I have, I was very fortunate that I became very, a well known for my, from my year textiles. I thought knew ways of working with the, with patterns, colors, and techniques surfaces.
Martin:
And I was very fortunate to work with the, the, the leading a manufacturer in, in the world, in, in Germany. So I, I was going from Copenhagen to, to, to Germany every week and living this the Traveler's life and, and, and, and learning about new cultures, because I was also traveling around and finding ways to, to optimize collections and a bench at all. So designing for it then in many ways. So we were having teams working with it and then came this next.
Martin:
Sometimes you, when you were doing stuff, your, you can have say, I like this, but I don't like that. And I want more of this, but less of that. So that happened in, in, in, in my world too. So I stopped to do art and it started to go to paint. I want it to emerge into these, immerse myself, into these, a big paintings, and like, to have the feeling of, of, of something that I could jump into and disappear it into a, a landscape or, or a feeling or a dream.
Martin:
And that lead to, to, to some, some national grants I have in some separation in the solo exhibitions. And they started to do sculpture as well. And then I got my daughter and she took my world upside down
Christie:
As children we'll do it. Yes.
Martin:
Yeah. And it was, I was just amazed one of the things when I was a kid,
Christie:
Probably your best creation, right? Yes, yes, yes.
Martin:
I'm very proud of her as you
Christie:
Can probably do too.
Martin:
And she is 24 years old now. And, and she is on your way to becoming an architect. She is also in business administration and she's one of the wisest persons that I know. So, and of course I take some pride in this because the Viking tradition is a, is something that we could, we, we always have tried to explore. That's obviously you, I think that was excavated by, I think, ship of the Mississippi, sorry.
Christie:
The Explorer type is what you're saying
Martin:
And, and, or just like spreading the good idea, but maybe
Christie:
Speaking of how did, how did you come up with this idea of your, your latest Creating? Well, I guess you have the SQ empowerment Method, which will talk about it in a second, but I'm very curious. I know you studied ergonomics and product design, and then you went into acupuncture and then you came up with this product, this Heskiers product as your last name. Yeah. Okay. So tell us how that works and how you came up with it. Like, were you just sitting there painting one of your canvasses one day and you were like, Oh, are working on someone and,
Martin:
Well, don't get me started.
Christie:
Do you have a process for thinking of good ideas as a, as a product that I'm curious about?
Martin:
Yeah. So when you were, when you have done at many, many, many, many times, you've stopped to be kind of, I'm kind of able to, to, to, to track a seeds or, or, or, or sprouts of Ideas and the energies inside of your body. And especially if you have, like, I didn't have an, I wish I had to have somebody who could tell me about how, what is happening there, where, what is that feeling and what does it, how does it coming forth and in, in what stage is? So yes, of course it was what this, this feeling of, of designing was the one that came from an idea.
Martin:
So, so to find a good answer to your, your, your question is a lot of practice and then insights. The more I, when I buy, I did my, my paintings or collections, or sometimes even sometimes that they have a full collection For days without snapping and then collapsing it, because you can do that one, you were in the same way,
Christie:
Like a furniture collection or something like that is what you're telling you.
Martin:
Yeah. Or, or a, a textile collection for a editor that, that needed a completely new for the next year.
Christie:
So I was a fan of project runway. So I would watch how they would put together these collections in five days. And it was like, amazing. So I can only imagine it
Martin:
Thousands of times. So that leads to this kind of knowledge of what is it an idea? Is it, is it worth pursuing, and does it fulfill as it, does it, does it connect the dots inside of you or does it a wacky enough most, eh, at the same time, it's not this, that, that, that, but it's actually like, okay, it works. And that's the feeling that you're going for when you, when you see things like that, much of it comes as a, as a rolling, you, you, you don't have this kind of clear insight.
Martin:
It comes as a, as a small idea, a small things, but if you know what to look for it, you can actually take it and become, it becomes very clear and on the
Christie:
So, and so it kind of looks like if I'm understanding correctly, it's like you have an idea. You act on that idea, more comes, you keep acting more, comes more, comes more comms. It's not like a, from here it is. It's, it's just like a discovery process.
Martin:
There you go. So it comes up as the inspiration often is his is received as it comes to the brain. But the, the, the faster you can't get it down to the hoc and have the, like the scaling of it. Yes, no. Or evaluation of it is the better, the faster you can get down there and have it be like, okay, this is something that resonate with me, man. Does it thrill me like all of the emotions that we have, the things that we think of when we talk about hard, and then from there, it needs to go to a percolation or a, a sprouting or a nursery process that goes up, and then it answers to your brain again.
Martin:
And then You, you can compile them in the license and you still have a pair of meters or a parody in that. And dimes that if you need to do to fit into the, in the process that finally lead you to say, okay, I'm going to invest in this. It feels good. You know, All Decisions, even those made on, on, on a scientific fact is made out of is made out of the emotion. It's an emotional do. You will always ask yourself, you always ask yourself as it, is it good for me?
Martin:
Do I believe this? Yes, I validated. And that's all emotions. So too, to kind of cultivate the, the, the emotional side is the fastest way
Christie:
And emphasize what you're saying here, because that's really important. I feel like the percolation or the, the letting, letting things percolate it, I've read that before, like who would
Christie:
In, you know, come up with really great products, you would always do a lot of percolation with dreaming, dreaming, thinking about it. And I think that when you don't have the percolation, it's really easy to not involve your heart, you know? And so you just act on any old idea that comes to your head, right. Without really evaluating it and letting it cultivate. So super. Yes.
Martin:
So it's like the, the percolation will then need lead to a, a fermentation process. And so as, as you, as a Lance in, through the S the field vs in Atlanta was, and the big as it is something that is substantial and it's actually, it has this energy in it that will make it for men. That's when the S the precious that's to build up. Like I can't live with now not seeing it. And it's it credibly joy in fused and in, in these processes. And, and yes, dreaming is a, is a, a, a good, a way of doing it.
Martin:
I prefer a, I'm going to say, I love singing. And the more vivid I can get it the better, but I really liked to, to be a part of the process consciously. And that means I'm taking it into, I use Method and energy and a method in, in, in, in meditation too, to, to, to kind of pro procreate this, this process.
Christie:
Hm. Yeah. So, so it's, it's not at all different, it's just a conscious or unconscious accessing your subconscious, because with meditation, you really open up your Intuition, your subconscious, and that those ideas can come through a really cool.
Martin:
Yeah, there's the, the, this is like the, the, the, the, the core of, of the, the, the, the, the feelings Are this, how can you, how do you access this? This energy is you have to take all of the things out that is like the steaks in the wheels of a pebble into the issue or the, all these things, the, the things that you do tumble over these things. It has to be
Christie:
Kinda
Martin:
Getting rid of in, in the process. And there's multiple ways of, of working on with it.
Christie:
I like that. So after fermentation, what, what comes next to the pressure builds and then output, and then
Martin:
The, how do you have the app? Or this is a, I would say like this, the faster and stronger at the output is the more pure part of the, the product when you are in the process of doing, doing prototypes and like getting obstructions or hurdles and things like that, that then you were like, you have chosen the steep path I prefer.
Martin:
And my love for projects like the product's that I really, really love it. It is those that has taken a extremely short time to produce a very long time to understand. So I'm like, Oh, like just saying, this one here is really weird to me, because it has a, I have never seen something a, sorry, it's not something you should say about yourself, but really, I haven't seen anything that was so omnipotent as far as this one. And it took me because I have lots of hours of practicing took me very, very short time, too, to, to produce it.
Martin:
And it took me a very long time to understand it and to, to just take that into the, the, the equation and what happened here, because, and I'm sure you, your, your, your, your guys' listening and, and your listeners they had with, with, with, with a, B F so what did, how did you do it? Yes. So I could feel that this was coming, like going through this process, and I knew that she was super important. So instead of going to, to look in my, in my workshops and stuff to do, to, to, to build a prototype, kind of find out, I went to the other way around meditating, sleeping, eating well, doing my yoga, all the things that it was absolutely not about work, but more about like getting me ready.
Martin:
And after two, three months time, I, I woke up in the morning. It was like, now it's all the time. It's, it's like, Oh, I'm giving birth that can't have it.
Christie:
Yeah. I hear your contractions for coming.
Martin:
And it was, it was very early. You have a wonderful summer day. And, and it was super early. The, the, the, the sun was just getting, getting up. And, you know, in Denmark, we used spikes as a, as transportation. And I had a wonderful 15 mile right. To my parents' through the woods. And I was like, I can't even remember how I got out of the bed and on the bike, but I was on that one. And I was driving to my, my, my, my dad's workshop, because I knew that what I was looking for was there a, he, he collected, he didn't collect cars or houses, or a watch this, he collected pieces of wood.
Martin:
Oh. From all over the world. Right. This is a very nice thing has grown there. It was very slowly, you can't get this anymore. All this kind of things that he had in his library of pieces of what, and that's where I went. I found myself standing there in his library and I'm like, Oh yeah. And pigging out a piece of it. And he's coming up there in, in, in the workshop, in the library and then doing, like, what are they doing with my collection? And I was like, Oh, I need this one that they say, Oh, Oh, you can't have that. That's a very special a teak from before everything was just super slow a groan.
Martin:
It, it, it is the, like the perfect piece of the, of the trunk, you know, you can't have that. And I said, I'll find you on the lawn. It was like, okay. All right. And I just went, I, I S I found myself emerging into this process of not really knowing what I did, but had a wonderful time. I was like, everything was connected. And
Christie:
It seems like what you're describing as being in flow and, and you know, what people call being in flow. Yeah. You lose all sense of time space. Your just, you just are being
Martin:
Yeah. And being You and being what your here to do and, and, and, you know, open up for the Gates of you. So there I am the next day at sunset, a polishing this, this finished to shape it with the wood, with a good, okay. All right. I can reach for it if you want.
Christie:
And, and this is also audio. So what he's pointing to on video is the way that the Heskiers product, the one, that's a way for athletes to help them regenerate muscle tissue and thing. So anyway, continue. Yeah.
Martin:
Yeah. That's the one that I have a, a world champion se giving me a 32nd is out there that time saying,
Christie:
Oh, like, it, it helps them increase their time. And
Martin:
All right. I know that I actually helped a world champion winning his title. He,
Christie:
And he was pointing to your product on the podium. Like, here's how it would be cool, cool product placement.
Martin:
And, you know, afterwards she was actually on my web page, but what he did, he was that he was in that. And it just like a short, intermediate in the process of telling about the, how this one came to the world, because, well, maybe we can jump to that. And afterwards, because I just want to finish this. Yeah.
Christie:
So you were, you were creating that the shape of the product with the wood that your dad said you couldn't have, But agreed.
Martin:
Yeah, exactly. And then like, he was like, it was, he was doing like me, like, what does this it's like, wow. And then I was just like, OK, what is it? And then the next following four years, I was finding out that it was not just a piece of wood and had so many things that you can create a method around it. And something that could integrate itself into all kinds of disciplines of Mayo therapy and on to automate. We also need to, to this diversion into both a consumer and business as a B2B and in here of finding that, that in part self treatment is a possible way too, to access is immense power of self-healing that is not used because we just leave the responsibility too, to allopathic medicine or what, to the doctors, we are not so much engaged, but that's not true because it has changed.
Martin:
And now a days people are kind of have to engage us and asking what can I do what they want to keep themselves in, in good shape. And this is the thing that kind of help in that. So that just finishing that M that process of how I've been there have been through the process of finding the, the ideas and then create them into products. And then also see that it actually works. And you know, how it works because it is it's, it's pretty cool to have, I want to chat me and say, Hey, I a U made it possible for me, but he, he came actually, the, the world's happen in that I'm talking about a year.
Martin:
He came out of, of the semifinals yeah. With the injury. And then the final bit like the, the, the fight for the, the world championship was the day after. And he is, is, is he is getting injured in the very last moment of the semifinals. And he's like, well, my God, I'm like, I can't play tomorrow. And that means I lose, lose by title. So everything heaven on earth was put into, into work. And they just didn't call me on until nine 30 in the evening and asked if I could come to this hotel. And I said, sure, why not? Oh, I'm working with you guys. So I'm coming there.
Martin:
And I live in LA, he was coming down and saying, I can I'll play tomorrow. And he played and he won. Wow. And, and that was a w that was more using this one here together with the older that the physical therapy is that I have is the physical therapy on a Mac punctures, but I'm also eight other things. And a half of my own methods then I have to build. Wow. And I'm also working with the physical, I'm also working with the mindset and I'm also working with the energy, and this is something that I like synthesized into a program.
Martin:
And then I have,
Christie:
Is this the SQ Empowerment that we were alluding to, that you were talking about now?
Martin:
Yes. It's part of it, but this fun is more like a, a VIP experience. So it's, it's called your health is your wealth, because what is it, if you have your wealth and you have your health to enjoy it, that's right. And if you are central, yeah. And if you have it, why not go this extra step forward and say, okay, if I can do this to get into my life, I will be, why can I do is to get into my potential? And that's the, this, the, the, this sequence here of your, your wealth is your, your, your health is your wealth is a, like a, a, a, a VIP experience, because it is a one on one immersion into the pebbles, in the shoes and, and potentials that are the means to go through the process that we were talking about.
Martin:
Whereas the sq is directed solely om, on the, the energy. I don't know if we should mention it.
Christie:
So lets talk about that. What, okay. You've got to tell people what is asked you, what does it stand for? And it's What is it
Martin:
For Synchronicity and a is Quotient and he is For Empowerment. So Synchronicity, Quotient, Empowerment.
Christie:
Okay. So lets break it down Synchronicity.
Martin:
So it is a right time, right place, right person. And these can, can be broken into unit's that you can construct in the work with an and, and the optimize and that's why Are the Quotient company? So if you want,
Christie:
Oh wait, wait, wait, wait, just wait. This is pretty interesting. You guys, because Synchronicity you think its coincidence, you think it just happens randomly, but what you're saying is you can make it happen.
Martin:
You can definitely the worst for it.
Christie:
All right. Let's go. Let's let's talk about this. This is a really interesting
Martin:
Oh yes. Yes. So that the caution is the up to my station on it. Now Synchronicity is, I want you to recognize the feeding of a Synchronicity. Have you like ever tried the, like the phone calls and you, if you say, Oh, this is my brother or this is my sister and or this is my time. Yeah. And that's that then you're like, yeah, this is the energy that we were tapping into. This is why this is the, the, the energy of that is present in, in our lives and the right time.
Martin:
Right place. I have a little bit, I have a little confession. I have parking angels and I love it.
Christie:
Yes. I know. Right. I have some to continue. Tell him, tell everyone what that means.
Martin:
So it's like, that's the thing like merit down to the point to explain that a quick and fast that is I go to a, a, a, a theater or a show or anything like that. And you know, there's like a ton of people. There is always hot to find a parking spot and stuff like that. I go to the entrance as close as I can as possible. And, and then as I drive, because I have made an agreement with my, my pugging angels and a little bit that it would be like a spot for me and sure enough, I arrived. Somebody puts out and put it or just in the Nick of time.
Martin:
Yes. Or even sometimes when I arrive and I'm like, Hey, you guys what's up. So I'm just waiting a little bit and sure enough, there it comes. It's not like I'm not talking about bragging. I'm just celebrating this incidents Synchronicity. It's just that, like it it's there. And, and I, over the years, If insights and working with people, I have seen because I've been working with this for 20 years, I have seen that. There's way more ways to work with him.
Martin:
You know, what, what is the hindrance? So that w this is that, that like synchronist is ever present, always is just, can we access it? I'm not how we in the right gear. Are we on the rights to the radio station or is the machinery working? And that's, that's how it is a, you know, it's your, your, your, in our, one of our prior talks, you were talking about quantum. So I could explain it. And this is, this is part of, this is actually part of it. That quantum is, is kind of presenting itself at the moment.
Martin:
We have an intention. And, and, and the conviction that that that's gonna happen is, is, is bringing itself into materialization or, or to manifestation. What is it, what it is say CRISTA is manifestation a lot of opportunities. And if you can be a designer or you could sit down and you can say, Oh, now I have, I want to have an idea from you can a holder, and then you start to do it again. And then you have, before you sat down and with the white paper and said, today, I want to design something and you don't know what it is. And then, you know, I want to design a chem, the loader and that go, and then it it's there, it's a little of the same thing with energy that we have to press.
Martin:
And they know me so
Christie:
Well, the same could be said about staring at a blank sheet of paper and saying, I want to ride a block today, or no, I need to send an email to someone or whatever.
Martin:
Yeah. The end to the right person. And I found out that you can systemize Synchronicity. There's something Rule.
Christie:
Can you tell us some hints about this? Cause this is super interesting. So giving away your whole program, I know, I know you have a program to, but yeah. Give us a little, a little taste.
Martin:
I, yeah, definitely. It's definitely it's it. And to honor your, your audience that we definitely want to do that. So it's, it's a, I found something and then I want to share with you, and that is the rule of 24. Like I'm, I'm, I'm, I'm, I'm, I'm amused by, by this sub inspiration that I got from, from a Hitchhiker's guide to the, to the universe. And he says, the answer to that, yours is 42.
Martin:
And I said, no, it's wrong. He just switch the, the, the numbers is not 42. It's 24 that the 24 second, the 24 minute, the 24 hour to 24 days, the 24 a month. And the 24 years, these are sequences that you can relate to. And if you react in these patterns, If you, and of course, we need to be able to kind of diversify or, or take the, like, understand what, what what's, what is the information and what do you have to do about it?
Martin:
And how do you react according to the, to this? But if you have to be 24 seconds, the twin For second is how do I make you a suggestion? And within the 24 seconds, you're kind of able to say, yes, this resonates completely with me. So that creates the done deal like that that's supposed to happen. This is the Synchronicity inaction. The 24 minutes is where you are going into a process of evaluating and, and resonate with you, what you are and what your life are and where you're going.
Martin:
And, and plus it fit. And there's a good chance. Not that if you take action from these. So in the 24 seconds, if you take an action within the 24 seconds, we're in the 24 minutes, you take an action. And in that, then it's a pretty good chance. That is something that is enriching your life. Then there is the things that can be a stronger impact on your, on your life. And that's the 24 hours. And that's where we were talking about this. I have to sleep on it. It was going into this process of evaluating impact in the, can you handle it can be, and how it, how will it, how would it impact your life?
Martin:
And, and this isn't what I want and all of these things. And it's, it's so easy to say, if you're in doubt all the way, but that's not what we are here for. We are here to learn. We are here to get the rights situation and a half of these things occurring for you. So that, that I could go on and on and on with a 24 days of the 24.
Christie:
Right? So, so if I, if I'm hearing you right, the, the different intervals of time, 24 seconds, 24, you, you basically have a Method of evaluating a decision or an idea, you know, like the 24 seconds is like, do I, do I give it more thought, is it, does this resonate with me? And then, you know, in 24 minutes, it's like, you know, kind of like the next step of that decision-making process of, of, okay. It starting to come to fruition and then I'm going to give it a twenty-four hours.
Christie:
So I can see if I really, really love it. I think that could apply to a lot of things, whether it's that cool car I saw driving down the street, do I really want that? Versus someone gave you a pitch, let's say four, a business deal. You know, do I move forward with that? Or, Hey, I got an, in a lot of cases, I'm sure it was like, this product idea is out really something that can be something that makes it an impact for people that I'm going to enjoy doing et cetera. So that's yeah,
Martin:
Well, no, because it's, it's, it's, it's that it's because designing your own life is for your to do. And that means also your business. And I, I have seen both of them, myself and with the people around me that when you're taking these elements into the lab is not just that, like a insight is actually a hands on tools that works with energy, that you can have hands on, kind of installed in your, in your system. And, and that you can, you can rely on and, and react towards or initiate.
Martin:
And that means that you are proactively designing your life, your own life. And by say your own life in this, in this world where we are not getting housing for free, for food, for free, for health, for free, for transport, for free or leisure for free, this businesses is a huge part of our life. It's, it's okay to earn a good living. And that means that you, that this is a part of your why your here and what have you here to do.
Martin:
And let's give ourselves the best conditions that we can do in this. And by that, we can say, what is good for me? Everything goes not. If you, if you only stay here and the brain, you we'll have a superficial life, you, we will cut away from this that really gives you the, the, the potency of, of life. And that's your innate potential. And there is 1.1 resource that I know that better than you're brain. That's your heart. Even to the extent that they have found out that there is brain cells in the hot, but that's a nice story.
Christie:
How many brain cells are there in your heart?
Martin:
So me, my resource is a, a, a well-known researcher called Gregg Braden. Ah, he was mentioning it in, in, in, so talking here that he is doing, and that's my, that's my resource. However, he has yet to fail me. And in his, in his research saying that we have about 40,000 brain cells in our heart, and they have a more or less one way communication. It's 98% to the brain, and there's 2% going back to the heart.
Martin:
And that sounds to me pretty much like yes ma'am or yes, sir. Meaning the hot is the true King or queen of all our lives, the Tru director of all our lives. And I had seen it over and over again when I like started to have these kind of insights and then they start to, to evaluate it on my knife and they were dated, they, in order to do, to, to create the, the system's or the, the, the Method in the day, the construct too, to work with it and have seen it over and over again, that you have to have this feeling of joy in both in what your doing.
Martin:
And when you were creating this just life's of yours,
Christie:
What you're saying is so important, because a lot of people, myself included not so much now, but before, you know, I would, I would spend a good chunk of my time in my head and making decisions with my head, not my heart, you know, and, and if you know what I had my own hero's journey, so to speak, to, to, to get me more into my heart space, but you work with energy so much. What, what, how would someone who knows they're pretty much living in their head all the time?
Christie:
How, what would you recommend for that person to get more into their heart space and to involve their heart in their decisions? I mean, one example I can think of is, you know, 60% of people are hate their jobs. Like they are not doing what they love. Right. And you know what, and when you're talking about creating your life and really designing your life, I mean, you were a product designer. It's like, you have some experience in this, right? So designing your life design of your business. So it's something that you love, like, how do you get to that point? Like, what if you don't even know what you love, because you're just not in your heart.
Christie:
Like, how do you get someone to get from their head to their heart?
Martin:
It's a process that it's like a constructive process. You are not lost where if you don't don't have it, there's just a tricky, it's a, it's under a lot of mutual. If you were an allopathic. And science-based, I mean, the science that we have presented to us as science today, well, it might seem impossible or just a woo. But if you were at a construction seeker or you want to, to do stuff in that and find new ways, you know, you're a trailblazer.
Martin:
If your, a, something that, that, if you want to have a change, I mean, you don't want, just have status the status quo. Yeah. Then you, you, and you were in that situation where he has to say, Oh, what, what do I do then? That's the, the person asking how assume? And that is so important to, to two still the brain, the, the, the brain is this. If I take the, the, the American system that the president and that the governor of each state, a, if you, if you just put a, a, well, not out, I will take that bag again.
Martin:
I will say, it's just the King of the, and that kind of a minister or anything like that. The King said, says, let's do this. And then the, the governor was saying, yeah, let's do that. And they would go in one direction. So if, if the governors came, it would just be all over the place, because this used to do all these different possibilities and present them in, want that ration. And now we just have to be all over the place. So you need to have first, you have to access that the core yes. Or okay, for your good enough or a life is life.
Martin:
And life is joyful and, and wonderful. This is the beads and you do that, but I still in the brain, this is the case. Let the brain, the brain and just to say, okay, fine. I see you. I hear you. You OK? I love you. You do so much good for me. Let's take a small break. Let's do some meditation breathing exercises. Let's walk into nature. Let's, let's connect with nature and, and, and cornea as a sound, go Hawk, a tree. If you're really go hug a tree with all of your hot, it's a wonderful feeling because you kind of, you just say, I love your nature and your not.
Martin:
Yes. Yeah. That's where you like, you, you, you just connect to something else that your, like, your, your, your small, this year, the small. Yeah.
Christie:
So where you're actually connecting to it, instead of just looking at it
Martin:
Yes. To more than, than, than there is then, and just what you have in this framework. And that opens you, it opens your, your, your presence in, in life, whether you and your potentials. And so that's the first thing. We forget everything about the brain and, and, and, and the list of doing and, and the rapid in, in, in, in Alice, in Wonderland. I have time. I don't have to.
Christie
Yeah. I'm late. I'm late for a very important date.
Martin:
Yeah. That is kind of the Lily Flipp, the, to do list. Yeah. Then it's a, it's empty. Yeah. Do you have nothing to do
Christie:
Just quick, quickly? That is so true. I used to live and die by my to-do list. And now it's like, every day, I'm like, just in the moment. Okay. What are the top couple of things I've got to do today? You know, and it's such a different way, its more peaceful way and I'm more productive way I feel to have just managing the day to day. So you're right. I a hundred percent agree. Get rid of the to-do list.
Martin:
I kind of do you know, I how to do this? And in a certain time I was laughing because I think I have 200 things on it to do list right beside me, come on. So it's, it's a creative mind. That's that go to work for you and say, Hey, we have to do this. Let's do that. Then what about this? That we could do it this time and that, okay, we take one and that's the one that money. And then we were already on it. And then you're like, Oh, it just disappeared it to that. It's good to, to do, to do list and then take one thing.
Martin:
And if that one thing is today, I want to meditate, take the, to do list and put it somewhere where you can see it and then just be with the, with the now be in the know, because in the now is the biggest and strongest springboard
Christie
Forward.
Martin:
You go in there and, and kind of center yourself, make yourself heavy in the now that means that you can really sink into the spring board. And as you do that in full balanced, You can even take your, your Nosha on the help in the us in the spring forward. So that's, you might get nuts of sitting there and trying to just listen to your breath or just going in What and whatever the thought that you have is that, thank your thought. I'm happy that you were here. They don't, I'm sorry. I'm I totally value to do that right now.
Martin:
I'm doing this with my heart. I'll be back soon to take care of you. So that can be because that's where you have this, this, this compression of energy and attention or intention and press in the now that will make you heavy. And then you, you have your to bring towards your, your, your intentions. And one of the things you could get out of being in this Client space, the centered space is exactly the feeling that you get into the floor.
Martin:
Well sometimes yes, you, sometimes you take a back flip, flip with a spin and you're like, Whoa, what happened? I'm on the floor two days later.
Christie:
Yeah.
Martin:
But that's a part of it. That's a part of life, you know? And lets do this work on, on, on, on a bit of a world because when you started to feel good inside it, it spreads exponentially. One of the things that I've been working continuously like a, you have a CEO of a big company saying, why, why should I pay you this kind of money? Why should I stay with you? Why should I listen to you? You say, you know, its not just for you now you have the initiator, you are the activator. You are the one that does it.
Martin:
But the, the, the people benefiting from it from this is not only You, it's your kids. It's your husband. It's your wife. It's the people around you. It's your, it's your, your, your team. It's Your, it's your organization? It's the reputation of your company. It it's the, the thousands of workers that you have that will, you we'll create culture. What did you start to see? The way that you're working inside yourself? Well, reflected there in your, in your, in your surrounding lives, to the extent that a guy sitting in a, you know, my wife's started talking again.
Martin:
So the first thing happens is when they come in the door is like my, my, my, my, my, my kids' jump around like DME on my neck. And I'm like, Hey dad, your home is that kind of thing. Just because that's the power of, of being in Your and new potential.
Christie:
Yeah. It's, it's truly a ripple effect.
Martin:
And that goes in to your company and to your team, into your thing when I have a mental picture of it and I see it like a CEO of a corporation as a pilot stones. And if you wanna, I don't know why, But, but if you wanna make the Stone's wet, the, the, the most efficient stone too, to, to hit when your pouring water on it, it is the top stone. Right. Because then it we'll the way it grabs the works. It, it will take us down. Yeah.
Christie:
Yeah. That's so true. Yeah. And I mean, I have heard that from other people, you know, where it's like, why, why hire a leadership coach or an executive coach, because you really want to create lasting change in culture, or you really want to make those numbers.
Martin:
It starts at the top. Yeah. It's like, you're, you're hitting on a very good point there and show you because you can, you can say, I want to coach for this. And I want to coach for that. I'm going to code for this and that. But if they're is a possibility to work with like the, the synthesizing coach. So it's like, I heard a lot of what you said, this, the story that you told me on earth, or the, a possibility about the transition in coach, I might, I might bring it into, to do my life as a synthesizer and coach like this, that you were taking things and elements and put it together in a, in a very usable shape.
Christie:
Yeah, it is it, I mean, it was kind of like a holistic thinking, right? It's a, it's a different perspective. I always, and this is probably similar to you. I always really resisted whenever someone would ask, well, what do you really specialize in? Like, what's the one thing. And it's like, okay. The one thing would be probably just what you were saying, like seeing the strategy, seeing the entire perspective. Because when you look at one side of a problem in isolation, you could be led down to the wrong conclusion. But if you look at all sides of the problem and look at it from the proper perspective, then you can see what really is the challenge.
Christi:
And then you find the proper solution for that challenge. So, yeah, I agree. You, you, you don't need like five coach's for five different things. It's like, there is true value and finding someone who understands all five of those things and knows which one of those five things to apply, or, you know, you can see the, the, the whole picture.
Martin:
Yeah. The combination of it. So I think it's because of the way our time's that have changed for us. They did so rapid change. You might sound a little bit out there, but, but that's how I saw it. So that the clearest, the Noster down the state of, of December 21st, 2012
Christie:
And the Mayan calendar too, right?
Martin:
Yeah. The 24,000 years. Yeah. And I was like, yeah. And, and it's later I heard that and, and understood, and that, that the frequency up to the earth. So we went from seven to 11 in, in the, like the Schumann residence. Yeah.
Christie:
The Schumann resonance. Yeah. And the Schumann resonance is like, they actually made a device to take into space for the astronauts so that they can have the same frequency of the earth in space. So they won't get it when it gets sick. Cause they were getting sick without that resonance. So there's something to it. So you're saying it went from the Schumann resonance went from seven to 11 witch. What does that mean? Like,
Martin:
Well, exactly that, that was, that was my question. So what does it mean? And I started to see animals react different. I see a doctor to be less protective and stop to act more like a family member, both the Canon per, and it was about to save per person a, a, a cat. I love animals. Animals had like a natural connection to that. I go up to her a horse that's Hey, let's be friends. When I get out the door here on my deck, we lived with my game kind of nature.
Martin:
You know, me, you can see a little from the time, but we have some like big chunks of trees all around us and just get out of the door. And immediately my, my little hummingbird friend is like a rock me. And I'm like, Hey, and why do you have food? A lot of communication,
Christie:
White effect. And it's like, you don't know if you watch snow white in the seven Doris, but it's like, your walk outside in the birds are chirping and the squirrels or coming around you. That is kind of what you're seeing. Like the hummingbird is just coming straight in to your face.
Marti:
Yeah. And I have experienced that set out in the nature and sit there and a lot of, of, of a tree and sit and meditate. And suddenly I feel like jumping around my leg. I like peep my eye, open it, to see what the heck's that. And there was a mouse sitting up and looking at it at me and I'm like, okay, what the hell you doing here? All that kind of things. And not Dr. Doula. That's not what I'm talking about. I'm just saying like, this is an example of that, how there's something here that M and much of what you do, you know, you can have all the intentions and do it and, and you put it down to say, okay, fine.
Martin:
I'll react to my attention. Then a new onset on the, on a journey. And, and then they're, it comes to the expectations. What do you expect to get out? And when do you get a, like, when do we expect too, to get the results out of this? And, and I think we need to end this corresponds to this, that, that the multiple thing, coach a, the synthesizing of elements, because if we can't have a plan, so this is what I wanted in, in, in, in, in your 2020, June six, I want to be a millionaire at the time that you had this precise goal, great.
Martin:
You were onto something, but don't do this, this baby. This is a paid or whatever it is, is called that don't despair. If it's not this 6th of June, 2020, because it has to be corresponded to you or here to do so there's at the moment you take the, the session, the gesture has changed. Do you have taken a step forward? It's it is in progress. It can come before us. And it could come after. You can also pivot to become something that I like way more into your potential way, more of a structure in your life.
Martin:
Sometimes like the, the, the basket player really wants to dunk. You have to go down and you need to come up with the dunk. Right. And so it's, it's, it's a process that you can say, Oh, I stopped now. And then, Oh, why do what? I crash into a tree and broke both my legs. Then I met the, the nurse and she became my wife. And we have a happy life, you know, right there, there's always a purpose and things in, in these
Christie:
All nuts, like the Synchronicity that you were saying too. It's, it's, it's what I also hear in what you said is not being attached to the outcome. You know, if, if you have a specific date or a specific, specific amount of money, like you don't have to be attached to that outcome, but you can work towards that goal. And then along the way you're saying that, you know, the, the, the universe will conspire too, to bring you what you want. Like say that nurse that you met,
Martin:
And you can even exceed that come. You never knew that this was what you're going for until you got it. And then it retrospectively you see here, that was the consequence of this, and is so much more than it ever thought it would be. So there's, there's a process and a trust in, in, in, in the, in the sequence of, of initiating these, these things. And, and, and yes, it's, it's it's to get it out of the brain and into the, into the resource, the yes, no. Or maybe at this could be more well. Yeah.
Christie:
And that is, I mean, that is really telling 40,000 to brain cells in the heart. And 98% is his feedback loop up to the brain and 2% down to the heart. That's yeah. That's that was, so If, if people wanted to get more information about what, what you do, or I dunno if you have a free gift, do you want to tell us about, but how, how would they get ahold of you?
Martin:
So, yes, I, this is the, the main thing that I'm working on right now. And I had, So, so it's fine. It's, it's rolling. And am now I felt that this, this is a good time too, to re initiate the SQ program and also a merchant into the, your health is your wealth program. And the, the, the easiest way to get a cut in touch with me is through my email. MH at, has just come.
Martin:
And then
Christie:
We have that in the show notes. So we don't have to worry about spelling. Yeah. I'll put in there.
Martin:
Yeah. And the things that we have talked about here, I have a free guy for your listeners, a ebook that I will, they kind of go through what we have talked about here. And also I intent to have, or I have this planned out is already a recorded the, the introduction, the basis, the, the, the, what we have talked
Christie:
A little bit about what that
Martin:
Exactly the, the, the, the Synchronicity, the perfectionism there, hard to speak to the energy and how to connect the dots. These are kind of things that we need to, to be aware of or to say, okay, fine. This is how it works. And sometimes when that comes up, there is a, a bunch of the questions that you kind of want to reject with that. And that's what I'm launching now on launching the, this as a, as a kind of a workshop on mine, is it comprised, it's compiled up a lot for like a short video as well.
Martin:
This is what we want to talk about. And then also it's an invite tool to set the questions up front so that we can go on with, go on a live call in about 15 minutes where I reflect what's a, what's asked. Yeah. Like we are, we are like doing now, but also kind of specifically goes in to go into this, each question that is synthesized into, into this process. Because one, one question as it may come from just one person may speak a thousand hearts, because if it, if the timing, the, the right moment that the Synchronicity of that question could be something that for many, many, many, many people are kind of wondering about it in the daily life, so that the questions are super super-strong good energy.
Martin:
And that's what it is. You know, that's creative energy. That's getting a flow flowing and get into the flow and, and, and, and use this flow as a resource in source too, to, to designing all the times and designing, how do we want all of that has to be in the business that we were we in. Yeah.
Christie:
I love it. Great. Well, as we wrap up, is there, are there any other final thoughts or anything else you'd like to say,
Martin:
Yes, I have won it. It's been like, it's been like driving into the background at a certain time. We were talking about quotes. And then I said, yes, sure. It would be great to have quotes from, from many things. And I'm just like, yeah, I could give you that one. But now I'm just thinking like, Oh, hang on. I have a quote that I made to myself. And it's like, it's in my front of my, in my notebook here.
Martin:
And it says, the Lord that you'd give to yourself, it's the foundation for the love you, you give to us. And that I think is pretty much what I am. I don't want to.
Christie:
Yeah, it is. I love that because it's like, I think a lot of people kind of have it backwards. So they think that you've gotta love others and loving yourself as selfish. But you know, a famous teacher who walked the earth and were not getting religious, you know, it's just that, you know, it's like, love yourself, you know, and love thy neighbor. It, it wasn't, you know, the other way around it, it was, it was very much just what you said. It's like, you've gotta love yourself. 'cause you, you can only give the love to others that you already have for yourself. Right. It's so funny.
Martin:
So when you're in the moment, you are not giving yourself to love for the respect that you are so rich, you need to serve when you were in the, in the exchange game, something to do something right. And that would always be a lesson game, but the lessons to learn and listen to, to receive and give, well, we're out in the moment, you are not getting free to start to give conditionally. It's, it's a contaminated in, in a, not in a negative way, but, but it's contaminated.
Martin:
It's like, if you have, if your gift, before you have a thought about it, then it is true. And where does that resource coming from? It's coming from your heart. So just let me repeat it again. The love that you'd give to yourself is that foundation for the love that if you give to others, it's the small and simple things we do each day that manifests our deepest desires, because I believe that your Epic life starts with your Epic day and your Epic day begins with an Epic start.