Today I'm speaking with Kristen Coffield who is an author, educator and culinary disruptor. After a devastating personal decade, she took back her life, one bite at a time. What she learned on her journey is now The Culinary Cure — a way of using food as a tool to power our best lives and most ambitious careers.
In the episode you'll hear:
How eating intentionally is a competitive advantage and how anyone can harness the power on the end of their fork
The top two things she recommends everyone starts doing now — for better productivity and a sharper mind
The meaningful distinction between functional food and celebratory food
Her morning routine, including her quick 3-ingredient morning tonic
The best vitamins, supplements and herbs for high achievers on the go
If you're inspired by this episode, I'd love to hear your biggest Aha! moments. Take a screenshot of you listening on your device and post it to your social media and tag me, @christieturley!
LINKS:
Kristen's Free Guide "The Culinary Cure RX": https://theculinarycure.com/
Kristen's Website, Instagram, Facebook & Twitter
Get 20% off Epic Matcha's Organic Matcha and the Morning Ritual Challenge with Coupon Code: CULINARYCURE

Christie Turley guides visionary leaders to reconnect with their higher genius, so they can improve decision-making and deliver greater profits, influence and impact. She is the author of the book, The Intuition-Led Business, which offers a framework on unlocking the intuitive and subconscious minds, and she is founder of Conscious State University, an online learning platform that teaches leaders and their teams how to make better decisions using science-backed methods. A dynamic speaker, she has shared the stage with many New York Times bestselling authors and is the host of The Higher Genius Podcast. She lives in the southwestern United States with her husband and their two daughters.
Let's Work Together
See What That Looks Like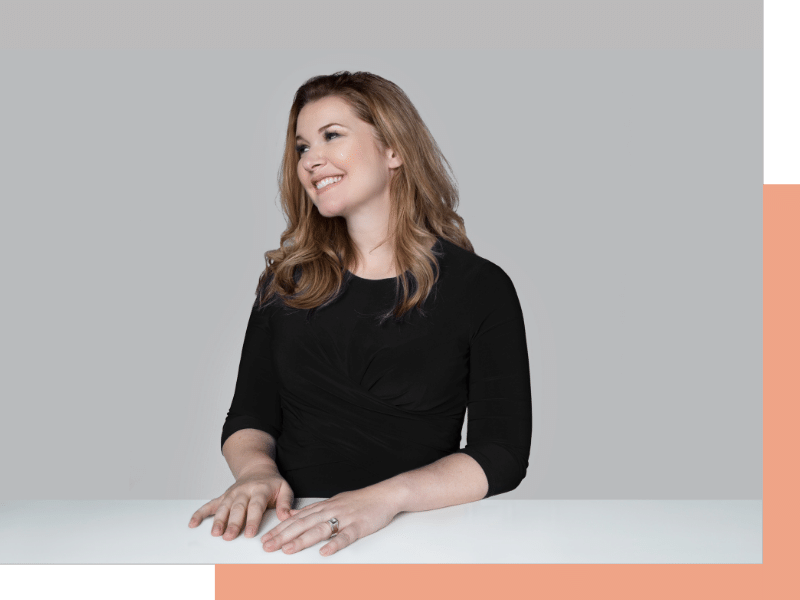 Transcript:
Christie:
Welcome to Mind Muse Podcast and today Kristen Cofield joins me. She is an author, educator, and culinary disruptor, and her biggest thing, his teaching people about the power of the end of their forkThe. And she talks about using food strategically as a tool in your business. She says that Eating Intentionally is a competitive advantage. So please join me in welcoming Kristen. This this episode is going to be full of surprises. All right. Welcome, Kristen. Coffield. How are you today?
Kristen:
I am great. And I am so excited to be here. This is going to be fun.
Christie:
Me too. I'm I have been looking forward to this episode quite a bit. So you refer to yourself as a Culinary disrupter. What is that?
Kristen:
Well, it really gets people's attention, first of all, and that's what I want people to do. I want them to pay attention, pay attention to what they're eating. And as a Culinary disrupter, I feel that my role is to get people, to pay attention to food, but also change the way they think of it. Change the way they used food and make it a strategic effort in Eating versus mindless eating. So mindless eating is the enemy of mindful health.
Christie:
I love that. So that one more time a
Kristen:
Mindless eating is the enemy of mindful health.
Christie:
That's a really good point. So if I'm multi-tasking and I'm trying to, you know, drink down a smoothie while doing some work, that's not very mindful, is it.
Kristen:
And we do spend a lot of time eating in front of our screens, Eating and our vehicles. And that really takes away from the pleasure of eating it. It's mindless we're, we're just filling ourselves up. Instead of having an experience with that food, the food should really like a break, like a pleasure. You should enjoy it. So in order to be more mindful, we like, we schedule everything else. We need to be scheduling our food and we need to be changing the way we use it. Instead of just slip it, sipping on that smoothie while you're in front of your screen, you really need to get off your screen and just give yourself the 10 minutes, because that's going to benefit you in two ways, your going to enjoy your food a little bit more, but you're also gonna get that break.
Kristen:
I mean, we, we could work 24 seven, you know, my husband gets into bed and I'm like, get your phone, put it up, put your phone to bed, you know, it's time to power down. And so we've mixed. All of these daily functions of our lives have become integrated into our technology and we kind of need to unwind some of that so that we can use our sleep and our food and our exercise in a more effective way.
Christie:
Yeah. I mean, it totally makes sense. It's harder to do. It's like creating a new habit, right? So I, when you're working on, I mean, you work with clients when you're working with clients, like, what are they mostly struggle with? How do you get started with unwinding their habits and even getting into that, like, wow, how I just kind of self revealed about drinking a smoothie while working, like, how do you even get to the bottom of some of their habits do to start improving things and their life.
Kristen:
And you are really touching on something that's core to everything that I do. It's those little habits that we do over and over again, that cumulatively add up to our wellness destiny. So there are a really no neutral habits. Our habits are either helping us or hurting us. And when I start doing one-on-one coaching with somebody, the first thing they do is they keep a food journal and they never want to do this. Everybody always says, Oh, you know, I eat pretty healthy. And I drank a lot of water and I get to the gym. But when you write it down and you see it on paper, it tells a very important story about how your, how your traveling through life.
Kristen:
And so we start with the food journal and we also keep track in that food journal of how much water people are drinking. And I consider water. The foundation that everything else gets built on water is ground zero for wellness, water in and of itself is an essential nutrient. That means we have to get our water through our food or liquids. Our body can't synthesize at our bodies. Can't make water yet. Every organ in our body depends on water to function.
Christie:
I can only survive like for days without water, without food for like, I don't know, two weeks, two to three weeks, couple of months.
Kristen:
It's true. So, so water is the, is the starting point. And once we keep those food journals and I see how much water people are drinking, I break it down for them. And I say, and this is always something people are like, really? I need that much water. You need a a hundred ounces of water a day. That's 10 ounces of water an hour for 10 hours a day. So if you're not measuring your water, I guarantee you you're not drinking enough. You know, my grandmother used to say, Oh, Kristen, I drank water all day long. And she had this little juice glass that really look like a shot glass.
Kristen:
And she's like, I drank eight of these a day. And in her mind, that was enough. And we all think we were drinking more water than we are. So 10 ounces of water an hour for 10 hours a day. And that can start with your morning routine. So everybody should really have a beginning of the day routine and an end of the day routine. And your morning routine means you don't wake up and turn your phone on and start answering texts. First thing, your morning routine means your phone. You might look at your phone to see what time it is, because that may be what your alarm's on, but you should not be getting on your gadgets until you've actually done a few things for yourself.
Kristen:
So the first thing I say is, we're going to start to try to get people hydrated. So how do we start? So when you get up and you'd get out of bed, you go down stairs. The first thing you should do is have a glass of warm lemon water. You know, why warm lemon water with lemon? What's that when we're sleeping, our body is in fast mode. So the first thing you want to do to end the fast is rehydrate your body. And the reason I say warm lemon, warm lemon water, is because the body is going to be able to absorb that, that warm water more easily than it would be absorbing cold water.
Kristen:
So some people prefer a cold water, but yeah, I think warm water is the way to go. So warm water, eight ounces of water with the juice of half a lemon. And what that lemon does is it gives you, well, first of all, it gives you a little bit of flavor. So now you're drinking something that it's kind of like a little morning tonic that you can start your day with. I make mine the night before its in the microwave, all I've got to do is press the button, but you're also getting a little vitamin C a you're jumpstarting your metabolic. So not only are you rehydrating, you are getting so of these micronutrients that that are going to benefit your body as well. And you can even take that up a notch or you can put a dash of cayenne pepper in there and you know, that'll, jump-start your digestive system.
Kristen:
You can add a tablespoon of extra-virgin coconut oil to give you those medium chain triglycerides to fuel up your brain. But that's how you should start your day. Not with a cup of coffee, not with a diet Coke, not with a vitamin water, but with filtered water, preferably warm and with the juice of half a lemon.
Christie:
And the distinction that I really got is, you know, it's, it's 10 ounces per hour. It's not, you know, well, it's been a couple of hours. Let me, I'm really thirsty. Let me drink like 32 ounces and one sitting, right?
Kristen:
Yeah. And if you're thirsty, it's too late. If you're thirsty, you're actually partially dehydrated and dehydration. The thing is for everybody to remember is, you know, yes, 10 ounce is an hour for 10 hours a day. That's just easy to remember. That's 10, 10, anybody can do it and make sure that you have a container that your measuring and you know how much you're drinking. But if you drank the water all at once, a lot of it's just going to go through you. So the idea is that you're going to sip it, get hydrated, stay hydrated. And then you're not going to be having to run to the bathroom is frequently. Plus I encourage people to finish drinking their water by about five o'clock.
Kristen:
And I've got a couple more water tips, actually. Not only should you measure your water, but you should not be drinking liquids with males. And a lot of people have lost some of those wonderful things that are parents and grandparents taught us slow down. When you eat your food, chew each bite 20 times, don't drink liquids with your don't wash her food down with the liquids. And there is actually reasons for that. If your washing your food Deanne with the liquid's, you're probably not shoeing it enough. So now you're swallowing. It you're diluting the digestive enzymes that become created in your mouth.
Kristen:
When we start to chew. So digestion begins in our mouth and we break the food down. We secrete these digestive enzymes and that helps us not have reflux because if your swallowing your food without breaking it down enough, if you're diluting those digestive enzymes, your stomach's got to create more acid to break that food down.
Christie:
I love this and I can totally see how there's a cumulative effect on everything that you were saying. These are simple things that we were never taught because we can make a huge difference, our health,
Kristen:
And it doesn't cost anything. This I'm not, these are tips. You can, anybody can do them and it doesn't cost any money. And we just need to be more mindful in the way we are treating our water and our food, because ultimately it makes a big difference to our health. So if I'm coaching, you we've kept the food journal. And in that food journal is the water. It is your sleep. It's who you ate with, how you felt when you ate, because I'm trying to help people be more mindful of what were you in your car. And did you eat a Chick-fil-A sandwich because you were rushing from place to place.
Kristen:
But what if instead you had anticipated that your life is busy and you're going to be rushing from place to place. So what if you had a bag of nuts in your bag or an a, or an Apple or something for those nutritional emergencies? So you don't find yourself hangry. And if your traveling with water, you're not going to be as tempted. So this, this is another important thing to know about water and dehydration. If you're even a little bit dehydrated, it can affect your ability to make good decisions. So we're all leading very busy lives and we are working more hours than ever before because we can from our laptops and our phones.
Kristen:
So it affects your ability to make decisions. It also affects your ability to make good food decisions. So if you're a little dehydrated, you, your body may not know mid hydrated, or am I thirsty? So now your body, your, your gut is signaling your brain to, you know, quick pullover and get me something. So you may make a poor food choice and you may overeat when you really just a little dehydrated.
Christie:
such a good point. So important. Okay. So I w you know, in your work, you talk about using food strategically and really, I mean, just your tips around water. I mean, we can really take water for granted, right? But these tips are really about being more strategic about drinking water. What are some other ways that we can use food strategically so that we can increase our productivity and we can increase our decision-making power. And, you know, probably a lot of other things that go along with it, maybe even confidence, or, I mean, can you speak to that?
Kristen:
Absolutely. And I think I can tell a little bit of my own story here. Yeah. I found myself, I have always been a very busy person. I had a catering company called in good taste and I catered congressional fund-raisers in Washington. And I was, I'm a busy mom of three, and I had a catering business. And my husband was a busy attorney and life got really busy. And there were some very serious health concerns in my own family. My mom had breast cancer, which came back and we had a, we had to sort of deal with, with that.
Kristen:
And I was empowered to try to figure out ways that food could, could help her on her journey through cancer treatment. My dad, who my parents were divorced, my dad had Alzheimer's and he was, he had been a alcoholic. He had been a chain smoker. He had terrible Culinary habits. So in many ways, when you, when I look back at the way he used food, he literally damaged his health for most of his life. And it's no surprise that he ended up with neurological diseases because he lived a very inflammatory lifestyle.
Kristen:
So I had my mom with cancer. My dad was an Alzheimer's. My last kid went to college. My marriage was in trouble. I had thyroid cancer, my dog died, and my big worlds became a small world. And I was struggling. And my marriage, my husband and I were struggling through some financial stuff. And it took all my effort just to get out of bed each day. And my first thought, when I woke up every day was, how am I going to get through this day? All I want to do is go back to bed. And somehow I would get through the day and then I'd get into bed and I could not sleep.
Kristen:
So I had rewired my brain through stress, which is not uncommon when we live in these stressful times. And when I was at my lowest point, one day, I woke up and I was like, Oh, you know, another day in hell, but I'm not going to do this anymore. I'm done. And I can't change all those things, but what I can change as me, and what I can control is on the end of my fork, I started with food and I changed the way eight. And I started to use food, strategic life.
Kristen:
So how, what do I want from this food that I'm going to eat today? Because I feel awful and I want to feel better and I need more energy and I have to deal with stress. So it changed the way eight. And I got rid of all the things, good-bye sugar, good-bye gluten, you know, all the obvious enemies. I, and I went towards a more plant-based diet. And guess what happens? You change the way you eat. And all of a sudden you start to feel better and you have more energy and your emotions are more tempered. Well, then I'm lying in bed at four o'clock. And I'm thinking I can lie here and not have good sleeper, or maybe I could go to the gym.
Kristen:
So I started going to the gym, first thing in the morning, and working out the changing of the diet Led to more energy, which led to the gym. And then I started working out and all of a sudden, I really had more energy. And I really liked the way I looked and I started to have more confidence. So all of a sudden that led to some other wonderful things at a great job, came out of the universe. My confidence came back. And one of the things I realized on this journey is people don't understand the power of food, and they don't use food as a productivity tool to live better lives. So this mindful eating is so essential.
Kristen:
If you want to have this, this full life, if you want to have the energy and the health to enjoy everything, you have to use food like a tool.
Christie:
Great. And it really doesn't cost any, anything else to have the strategy. It's like, we spend so much money, invest so much money in tools and software and team members to make our businesses grow. And yeah, it's definitely what you were saying. You're a Culinary disruptor. It's definitely a disruptive way of thinking.
Kristen:
And I, and I want to simplify it for people. This isn't complicated or harder, expensive. It's a mind shift. And when you think that your habits are tools instead of just your habits, so you can change your habit, that you're drinking more water, you can just make that. You can just decide today. Oh, water is the low hanging fruit of wellness. All I need to do is drink 10 ounce. Is it an hour for 10 hours a day? You just start there. You start where you are and you use what you have. You do it. You can. That's my favorite quote from Arthur Ash. And you build on it.
Kristen:
And food is so important in the coming years. People who understand how to use foods strategically are gonna have a huge advantage over people that don't because you're going to have more energy. You're going to have better sleep. And we barely talked about sleep, but sleep is this time when your brain literally washes itself, your spinal fluid comes up and kind of gives your brain a nice little massage in a squirts, all that, the bad stuff out so that you can wake up refreshed and ready to slay the day. But if you're not getting quality sleep, because you're not, you're not drinking enough water.
Kristen:
So that can affect your, your quality of sleep. You're not eating the right foods that can affect your sleep. If your there, there's only two kinds of foods in this world, there's functional food and there's celebratory food, but we've gotten so confused that we're eating celebratory food all the time now. So we're eating food. That's processed that has too much sugar that has highly refined grains that has vegetables, vegetable oils in it. And all of those things create inflammation in the body. Inflammation is linked to every single disease. You never want to have cancer, heart disease, neurological decline, obesity, diabetes, the list goes on.
Kristen:
So we need to use food as this tool so that we can do all the things we want to do. If we lose our health through mindless eating, and that's what lifestyle diseases are, lifestyle diseases are the diseases related to that. I've just mentioned many of them, neurological decline, obesity, diabetes, certain types of cancer, hypertension. Those are considered lifestyle diseases, diseases created through our lifestyle, through what we're eating through, whether we're exercising or not through what we're drinking through the products we use in our homes and on our skin.
Kristen:
So if we want to power up, we can just deconstruct and say, okay, I need functional food to do my job. So I'm going to focus on eating functional food to power me through my busy week. I'm going to identify what celebrate Tori food is so that I don't miss use that. So it doesn't interfere with my sleep and my energy and my mental clarity. You can still have the celebratory food. You just need to use it properly.
Christie:
Yeah. Such a key distinction as well. I mean, celebratory food and functional food. I never thought of it that way before you, but it's so true. And yeah, it, it does seem like as a society, we've mistaken, what celebratory food really is. And we think it's fun.
Kristen:
Yeah. We just think it's food. We just think its food and that's right now, it's just food and food. Food in it's most basic form is nutrients. When we go to the store to buy food, we have to flip the switch and realize what we're buying is nutrition. We're buying nutrients. You might end up with some of the American people Are one of the most overfed and undernourished. People in the world were misusing food and were mistaking celebratory food for functional food because it's marketed to us that way.
Kristen:
It's really, it's really not our fault. We're in this, we're in this terrible place as a consumer where we're being bombarded with information every day about things we should be doing and eating and drinking and things that will make our life more convenient. When in fact that's marketing were being marketed to are being, you don't see a lot of advertisements for broccoli or water, because there's not a lot of money to be made selling us broccoli in water. Well, I guess there is money to be made selling us water, actually bottled water, bottled water. So I encourage them
Christie:
Just this one, fancy spring or whatever. Yeah.
Kristen:
Right. So buy a, buy a good water filter for your kitchen, filter your own water, have your own bottles that you put it in and save yourself a lot of money and also help save the planet from single use plastics. So, but as consumers, we're in this really terrible spot because there's money to be made, selling us food that leads to all those lifestyle diseases. And there's also money to be made by the medical and pharmaceutical industries, treating them and the most lucrative diseases to treat our diseases that require a maintenance medication.
Kristen:
So that is a medication that you have to take every day for the rest of your life
Christie:
TV, to like the main commercials it's like in one of three categories, right? It's pharmaceuticals, it's food and it's cars. I mean, you rarely see any, I mean, those are the three most popular, I think, types of commercials in there, usually one right after the other. So yeah. A lot of money to be made in that, for sure. And it's so interesting when I've talked to people who have traveled abroad and Eating say their bread and Europe, they may be gluten intolerant here, but they're fine on the bread over there. Why is that? Do you think
Kristen:
Gluten is an interesting thing. So gluten is a plant protein. That's difficult for humans to digest, but suddenly we're having all these issues with gluten, you know, people who have celiac disease and they really can't eat gluten. It will damage their intestines. So celiac disease, but then there's, non-celiac gluten intolerance and that's people who, who might eat gluten and then have reactions like, you know, and bloating and gas and indigestion. And then there's also the people who just have wheat allergies. But if we dial that back, Are the inflammation back to right?
Kristen:
Well, yeah, but why are we suddenly having all this gluten problem we've changed the way we grow wheat in this country, wheat is now genetic pro for a lot. A lot of our grains are genetically modified. And that means a couple of things. Genetically modified grains are designed to be sprayed with chemicals like glyphosate. So that's round up, almost know place on earth were, they don't find glyphosate's in the water. That is how much has been used. So we've got, we've got grains now that are genetically modified, that are being sprayed with glyphosate and other chemicals.
Kristen:
And they're also spraying at again at the end to get it, to shed its seeds more quickly. So this chemical use is his part of the problem because that's showing up in our food. You've probably seen Cheerios has shown up with glyphosate, goldfish crackers, but another thing we're now harvesting wheat twice a year. So what that's done is it's made the wheat, there's less fiber and more gluten in the wheat. So now there's just more gluten in our food. There's more gluten in our food there's chemicals that are being used on the grains, showing up in our foods.
Kristen:
And on top of that, we're using gluten and other things. So it's not just in weight. So we've got like gluten overload. It's everywhere. When you go to Europe, many of those breads are made from sprouted grains, which break down before it's made into bread. It breaks down some of those proteins making them easier to digest. And I encourage people who like bread and have gluten problems with gluten to look for sprouted, grain, breads. Those can be easier to digest, but yeah, you go to Europe and you can eat the bread. You can eat the pizza, you can eat the pasta because they are just harvesting their grains differently. And there are not all of those chemicals.
Kristen:
Yeah.
Christie:
Thank you for that. I think a lot of people don't realize that and they don't understand why all of a sudden their sensitive to gluten or, or worse. So, okay. Let's talk about If, if we can vitamins and supplements, what are your view points on that? Because you talked about food being our main source for now, nourishment and nutrients. And If Americans are the most overfed and undernourished population on the planet, I mean, supplements, this is a huge industry too, where we are just being marketed two or is there something to it?
Kristen:
That's a really good question because all supplements are not created equal. There's two kinds of supplements. There's whole food compounded supplements where the nutrients in the vitamins and supplements are extracted from food. And then there's chemically compounded supplements. And that means the nutrients are created in a lab to mimic those actual nutrients. If you've ever taken a vitamin that is chemically compounded on an empty stomach, you know, that feeling, you kind of get nauseous, you know, you're your body's like, Ooh, what is this? Because it doesn't really know how to assimilate the chemical's the same way it would actual nutrients.
Kristen:
Yes. We should try to strive to get most of our nutrients from the food we eat. That's getting harder and harder to do because many of the nutrients in our fruits and vegetables come from the soil. And if were eating fruits and vegetables from soil, that's not being properly treated. Or like we talked about with the wheat where a lot of chemicals are being used. The, the plants may grow big, but the nutrition comes from the soil. So they may look beautiful, but they may not be as nutritious. It's a complicated situation for people.
Kristen:
And I do encourage people to take a whole food, compounded multivitamin. There are many good brands out there. They can go to my website and see what, what I, what I've got I'm up in my Amazon store. There were a couple of really good brands. I like new chapter a lot, just because they have to embrace the ferment patience process as part of a process for getting the nutrients out of the, that they use in their supplements. So there's a couple of supplements. Everybody probably should be taking.
Kristen:
And this flies under the radar quite a bit, we've heard a lot about probiotics. So I'm going to talk real briefly about the gut calls, the shots. Our gut sends thousands of messages for the brain each day. The brain only sends a couple of hundred to the gut. So if your craving something it's because your gut is sending those signals to your brain. Our gut health is unbelievably important. And part of this standard American diet, where many of our foods are processed homogenized irradiated, it means we're not getting some of the things that we used to get. So in the good old days, there was a lot more fermented food.
Kristen:
There. Wasn't a homogenized pasteurized in a radiated milk. So we need prebiotics and probiotics. Prebiotics is the fiber that the probiotics need to eat to give us that good gut health. So how do you get prebiotics? What are prebiotics? Well, if we were eating enough plants, we would get enough prebiotics, but it's pretty hard to do that. But I tell everybody, this is simple. I've told you the water challenge, 10 ounces of water an hour for 10 hours a day has an Apple a day. And that is really, it's a thing an Apple a day can give you enough of that prebiotic fiber to keep your probiotics happy.
Kristen:
So a probiotic supplement again, it's easy to remember. I'm going to tell you it's at 10, 10, we need 10 beneficial strains of bacteria and 10 billion CFU count. Sounds like a lot. It's really that sort of the gateway probiotic. So an Apple, if you start the day with your warm lemon water, you have your Apple. Well, before you have your Apple, you want to take your probiotic on your empty stomach. So it gets into your gut and can start doing its job down there. And then you have an Apple a day at some point during your day to feed those prebiotics. So a probiotic, most people are deficient in vitamin D D three is really important.
Kristen:
It's important for mood. It's important for many of our metabolic processes. And we don't sit outside enough without sunblock and sunglasses. If you can get outside for 15 minutes a day early in the day before you put your sunblock on, that was great, but most of us need a D three supplement. I just had a micronutrient testing done, and I'm very competitive person. So I thought, well, I'm going to nail this micronutrient testing. I eat so well, deficient in M D three D deficient in the B vitamins and deficient in magnesium, magnesium, three things I already supplement with. So if I'm deficient, most people are probably going to be deficient in those B vitamins.
Kristen:
You have to eat a lot of lagoons or beans and a lot of meat and dairy. So for a lot of people who are dialing back, the meat and dairy, we need to supplement with a good B complex, whole food compounded B complex and magnesium. So here, those are my three favorite D three S a B complex as well, a probiotic D three, a B complex and magnesium magnesium. Again is something we would get from dark leafy greens. We probably don't eat enough, but if you take magnesium, take magnesium at night, before you go to bed, it actually helps relax your muscles.
Kristen:
So it can induce a more deep and beneficial sleep.
Christie:
Awesome. That's great. I mean, any other things like, like there's some people that are really into like essential oils or herbs, like, what are your, what's your viewpoint on that? Your opinion?
Kristen:
Well, herbs and spices are the original medicines. That is, that is the basis of all medicine. It started with using herbs and spices. I think the more we can use a non irradiated herbs and spices and our cooking, we can then use less salt. Well, because we're getting our, our flavor from something that's actually got health benefits, herbs and spices each one of the day,
Christie:
Eric, or like, what were some of your most favorite?
Kristen:
Well, I love Curry powder. It's got, I love Curry powder. I put it on everything. I love chili powder. Those are both blends and they incorporate a lot of different spices in them. So, so that's good. And, and tumeric, uhm, is a powerful anti-inflammatory. It is the thing that makes Curry powder Yello. And it's a powerful anti-inflammatory antioxidant, herbs, herbs, and spices, powerful, powerful medicine, really. And especially if you eat them fresh, ginger, that's another powerful, anti-inflammatory find ways to, you know, put slices of raw ginger in your ti.
Kristen:
So the more we can incorporate herbs and spices, the better, and the more we can make food strategic and use it as a routine, make food part of our routine. You want to start your day with fiber fat and protein. That's kind of like the trifecta of powering up for, for the day
Christie:
Instead of the food pyramid, too, right? That we pull, you know, who wrote
Kristen:
The food pyramid? No, that was written to sell dairy and wheat to that. But you kind of flip your day. So you, you may need to consume your calories when you need energy, because that's remembered. That's what food is. And its primary form food is nutrients that will give you that your body will convert into fuel. So you need to eat breakfast like a King lunch, like a Prince and dinner, like a pauper. So we need to flip the way you eat and you need to start each day with fiber fat and protein.
Kristen:
So if I was coaching somebody, I would say, okay, here we go. You're going to start your day with warm lemon water. And then you're going to make sure you measure your water throughout the day to get your a hundred ounces. 10 ounce is an hour for 10 hours a day with your warm lemon water. You're going to take your probiotic with 10 beneficial strains of bacteria and 10 billion CFU. Count a little bit later, we might have your coffee. Now you're going to eat something. And it doesn't matter whether you eat your first meal of the day at 6:00 AM or at 11:00 AM, but you want it to contain fiber fat and protein healthy fat, because we need those medium chain triglycerides.
Kristen:
Those are the ones that our body doesn't store as bad, but burns as fuel. That's what we need for our brains and our bodies to function. It also keeps us fuller longer. Then we need fiber 'cause we we've got to keep the digestive system functioning properly. You've took your probiotic, but now you've got a feed it with some fiber and protein because that's what we use for muscle, for energy. And those three things, fiber, fat, and protein are the trifecta of starting your day healthy. So then you've, you've eaten your breakfast. You have your lunch, you might do a snack in the afternoon. You're going to eat a bit of a smaller dinner, but you don't want to eat two late in the day because what we've got is a lot of people eat in when they should be sleeping people on their gadget.
Kristen:
So they're staying up past their tired time and they're not asleep when the body is performing those important metabolic processes, the brain doing its work. And that all happens between 11 and to so we need to be asleep when that's happening so it can happen.
Christie:
No, that's really great. The, the one thing also, then I'll just add to what you just said because I found it very helpful in my own life is like switching out the diet Coke or the coffee for Marsha and Marsha has so many great benefits that antioxidants talk about. Anti-inflammatory it's amazing. So if anyone's wanting to quit coffee, because I think the average American is, you know, ingesting like three and a half cups a day. It's a good time.
Kristen:
And there is a di you know, and, and like all the things that we're talking about, it's, it's more complicated because of commercialization and processing, because coffee in its purest form is pretty beneficial for us, but we have a lot of highly processed coffee. That's been chemically treated and we have people pushing coffee at us. Now, as you know, Starbuck, you know, have a, I have a pumpkin spice latte, you know, that is not coffee, that's a milkshake, you know, and that's added sugar, but for people who don't know what Macia is, macho is green tea powder that you can use in place of coffee.
Kristen:
You can make a much a latte. You can make it hot. You can make a cold, you can mix it in your chia pudding. I have a great way of putting recipe at the Culinary Cure dot com that uses matcha powder. It's a powerful anti-inflammatory antioxidant. You mentioned the , that's one of the amino acids that helps keep us a little bit calmer. And I tell people I happen to love coffee. I have one cup of coffee a day and I enjoy it very much. And then I switched to green tea because green tea gives me a different kind of energy than coffee.
Kristen:
Green tea gives me focus. And there's plenty of studies that, that shows that green tea is really what people should be sipping on if they're trying to stay productive.
Christie:
Right. And the alkalinity value on it to, you know, like it helps to counterbalance some of the acidity. Yeah.
Kristen:
Right. And that's another thing. So all of these things that create inflammation are creating acidity in the body and that's the sugar and the vegetable oils and the process and refined grains. And, and let's just talk real briefly about artificial ingredients. Those are not food just because they're in food. Doesn't mean we should be eating them. The body doesn't know what to do with chemicals. So the chemicals get stored in our soft tissue where they actually create low level inflammation and this low level inflammation that were not really aware of.
Kristen:
You know, most people don't really know what it feels like to feel fantastic because if they've had, if they haven't been using food and what they drink strategically, if they haven't been hyped fully hydrated, they may not really know what good feels like. And so it's important. That's why I say we can start with the water because it really helps out process some of the other things and, and get us back to balance. If anybody is drinking soda or diet soda, I really encourage people to step away from that. It's a, it's a bad habit. And you need to know that these companies that create these products have entire teams of people whose job it is to make them delicious.
Kristen:
Addictively delicious. So I have clients that say to me, I cannot break my habit with diet mountain Dew. And I'm like, okay. So I don't want too, you know, break your heart. But how about we just start dialing down the Dew by diluting it with seltzer water. So you, you wean yourself off that intense chemical addiction that you have to artificial sweeteners and highly sweetened foods that then skew your ability to taste real flavors. So you just keep craving them because nothing else can satisfy it.
Christie:
So true. Lets talk about eating out. You know, this is like getting outside of the habits, right? And this is like when life throws you something unexpected, you know, and a lot of business professionals eat lunch with other business professionals. So how do we navigate this? And even like holiday Eating, like it was just talking about out of the norm, how do you navigate it?
Kristen:
I'd love that question. And I just got approached by somebody to write an article about how to have to navigate holiday Eating when you're going out. You, you know, again, hello. It all goes back to water. When you're going to go out to eat, you want to make sure you're fully hydrated so that you're going to make good choices when you get to that menu. I always tell people, look at the menu before you get to the restaurant. So you can start thinking about, instead of making a spontaneous decision, you can be thinking about what's going to work for you if you're using your food strategically. And if you're looking for functional food, because maybe you're going out for lunch, but you've got an afternoon of work.
Kristen:
You can't be drowsy. You've got to really be on top of your game. So you need to pick your foods strategically or what if you are going out with your husband or your partner and it's a Friday night, you still want to be strategic. You want to look at that menu and have an idea in your mind about what you're, what you're going to eat ahead of time. So being fully hydrated, looking at the menu beforehand, skipping the breadbasket, unless you're going to some restaurant, that's got an unbelievable, you know, bakery, inhouse, and they're making this amazing bread. Just tell them not to bring the bread basket, cause that can throw you way off bread baskets.
Kristen:
Most bread baskets contain highly refined grains. Like we just talked about and those highly refined grains turn into sugar in your bloodstream. So your basically that bread is basically sugar and that's going to skew your ability to, you know, pick up, make a good entree selection. Another thing is you really need, again, you should be fully hydrated before you have your first cocktail. If your a thirsty drinker that doesn't really do you any favors, I am a thirsty drinker. So I need to make sure I've had all my water before I have that glass of wine that I, you know, so I don't drink it down because I'm Thursday.
Kristen:
And then if you don't like sides, this is what I tell people, looking at the menu before you can see what the sides are. Maybe you'll skip the potato and add the cauliflower, mash M things like that. So he can be really strategic. I also think you can cut your food and a half kind of cut your plate and a half and start with one half of the plate and see how you feel. If you're not rushing, if your chewing your food, if you're enjoying conversation, you might not need to eat that whole plate of food. And then you can bring that home and enjoy it for lunch the next day.
Christie:
So good. Thank you for that. So I want to ask you a couple more questions here and I want you to first tell us how can people get ahold of you. And then after you do that, I have an extra little gift I'm going to tell people about, and then I want you to finish with some final thoughts and final inspiration for people. So go ahead and give us your website.
Kristen:
All right. My website is that the Culinary Cure dot com, that is where all things Culinary Cure reside. You can see what a kitchen intervention is. You can learn about my coaching services. You can sign up for my next online course, which is going to be coming out in early 2020. And I also have a really fantastic newsletter. So if you'd like to get the Culinary Cure RX sent right to your email, sign up and join me.
Christie:
Awesome. And my spontaneous gift I'm going to give the listeners is if they want to try macho, some organic macho, I'm going to give a 20% off coupon [email protected]. That's actually my business. One of my other businesses and the coupon code is Culinary Cure. So yeah, so I decided to do that on the spur of the moment. And then why don't you go ahead and finish with some final thoughts or final inspirations so we can live on a high note?
Kristen:
Well, if I think for most people, the hardest part is always getting started. How do you go from idea to action? Most people would like to do better with food. They'd like to use food more strategically, and that just don't know where to begin today. I told you begin with you. Now you can begin with water. It's as simple as that, but also at the Culinary Cure dot com, I have a free guide that can help people get started. And it covers a lot of the things we talked about today, which is great because it's one thing to listen to it on a Podcast. And then it's another thing to be like, wait, what did she say about that probiotic?
Kristen:
What am I supposed to do? Yeah. Yeah. So that's at the Culinary Cure dot com. And if you sign up for my newsletter, you will actually get it as well. So I encourage people to do that, but I really want people, if you were going to do is take one thing away from what we talked about today, I would say everybody needs to think about what they want from food. What, before you put that food in your mouth, what do you want it to do for you? Do you need energy? Do you need focus? Do you need good sleep? Do you want to look different?
Kristen:
Do you want to have to be able to manage multiple things? You know, not feel so overwhelmed by your life. So if you want to do that, you have to understand there's functional and celebratory food. And every time you make a food distant decision, your strategic and you were making a selection depending on what you need your food to do from you.