Looking to bust through your belief system and unleash your growth? Join me and Dr. Kimberly Hambrick…
Looking to bust through your belief system and unleash your growth? Join me and Dr. Kimberly Hambrick as we discuss:
Why we don't plan for our growth.
Kimberly's "Lead You Forward" system for when you feel like there's something "more" (and how to find what you may feel like is missing).
How Kimberly kicked the habits of pleasing people and negative thinking.
Why creating an inventory of your strengths, weaknesses, values and more can help you to identify how to lead yourself forward.
How to bust through your belief system (your BS, teehee).
Why it's okay to take a "pause" and to retreat for a time, so that you can make decisions that are right for you.
Watch on YouTube:
About Dr. Kimberly Hambrick
Dr. Kimberly Hambrick is a leadership development and growth coach and trainer. She DESIGNS empowered leaders to achieve the significance they desire. Knowns as the BS Buster—she works to bust through their BS—belief systems—or bullshit swirl of negative thought and excuses with a proven system that minimizes risks and moves them forward. She owns Kimberly Hambrick Consulting and is an Executive Director with the John Maxwell Team and serves on the President's Advisory Committee. Kimberly has almost three decades of experience in corporate America, serving in leadership roles with a focus of coaching others to achieve more.
LINKS:
Kimberly's Website, Facebook & LinkedIn
Claim Your Bonuses and Order My Book, The Intuition-Led Business: http://TheIntuitionLedBusiness.com/
Receive help with positioning, messaging and branding your business from with an intuitive approach and from the perspective of your Future self: https://christieturley.com/about
If you're inspired by this episode, I'd love to hear your biggest Aha! moments. Take a screenshot of you listening on your device and post it to your social media and tag me, @christieturley!
Christie Turley guides visionary leaders to reconnect with their higher genius, so they can improve decision-making and deliver greater profits, influence and impact. She is the author of the book, The Intuition-Led Business, which offers a framework on unlocking the intuitive and subconscious minds, and she is founder of Conscious State University, an online learning platform that teaches leaders and their teams how to make better decisions using science-backed methods. A dynamic speaker, she has shared the stage with many New York Times bestselling authors and is the host of The Higher Genius Podcast. She lives in the southwestern United States with her husband and their two daughters.
Let's Work Together
See What That Looks Like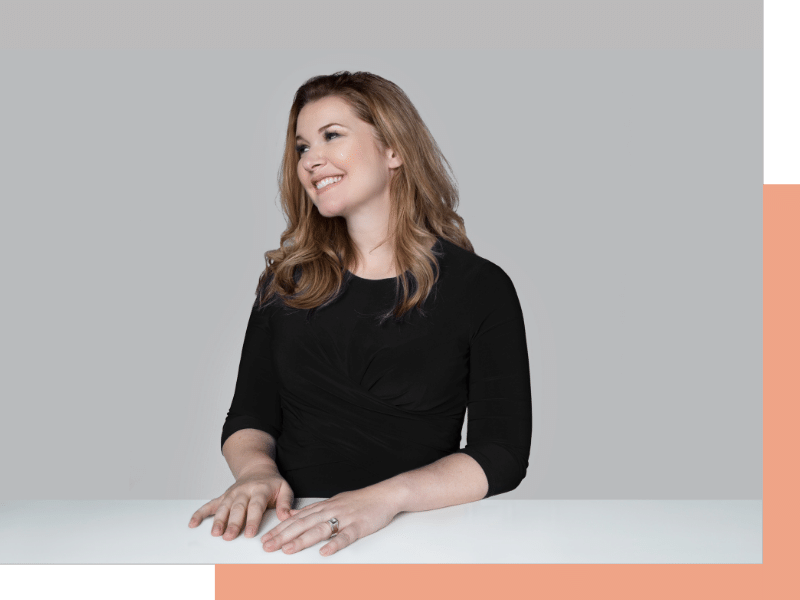 Transcript:
Christie:
Welcome to the Intuition-Led Business Podcast. I'm your host, Christie Turley. And today I welcome Kimberly Hambrick to the show. As we talk about busting through your belief system or BS for short, and unleashing your growth. And Kimberly and I will discuss a few things today, including the reason why a lot of us don't plan for our own growth. This is especially true for consultants and coaches, but I think it's more pervasive with entrepreneurs or CEOs than we would like to admit because we're so used to taking care of everyone around us, our family, our teams, our customers.
Christie:
And so, this is a really great episode to dive into. We'll talk about Kimberly's Lead You Forward system for when you feel like there's something more and you can't quite put a finger on what's missing. We'll also talk about how Kimberly kicked the habits of pleasing people and negative thinking. And Why creating an inventory of your strengths, weaknesses, values, and more can help you to identify how to lead yourself forward. And we'll also talk about why it's perfectly okay to take a pause and retreat for a time so that you can make sure that you're making the decisions that are right for you.
Christie:
Dr. Kimberly Hambrick is a leadership development and growth coach and trainer. She designs empowered leaders to achieve the significance they desire. She is known as the BS Buster. She works to Bust through others, BS their belief systems, or their swirl of negative thought and excuses with a proven system that minimizes risks and moves them forward. She is a consultant. She has over three decades of experience in corporate America, serving in leadership roles. And if you love this episode, I love to hear from you, go ahead and comment below and make sure that you like and subscribe this episode.
Christie:
All right, let's go ahead and dive into today's episode. All right. Welcome Kimberly to the show!
Kimberly:
Oh, it's wonderful to be here. I've been so looking forward to talking with you and your audience.
Christie:
Me too! I really enjoy you. So, we have talked a few times offline and we thought it would be a good idea to have a podcast episode to talk about your "Lead You Forward System, Unleashing Your Growth for Success." So, tell us a little bit about why you created this, and then let's walk through it!
Kimberly:
Sure. Absolutely! Well, it's not a program that I created. I've been very blessed to be a founding member of this program. And it was created by Mark Cole, who is the CEO and president of the John Maxwell team and one of his counter parts, John Griffin. And it's a program that I went through myself. And it's really about taking time to actually plan your life and to be intentional and consistent with your growth. One of the quotes that I absolutely love, and Mark had said it on a podcast, "People spend so much time and effort in designing their plans to build a home, or their plans for vacation."
Kimberly:
You know, back when we went on vacation more freely, and yet we don't plan our growth and we don't plan our own lives. And that was really eye-opening to me because I was, I met them when I was exiting corporate after a close to 30-year career in corporate, a very successful career, but I didn't have a plan. My plan forward was at the end of each year, when we had our performance review, my question was "Okay, I'm here. I want to get to the next level, what do I need to do?" And that was my plan. It was just looking at what was the next rung on the ladder.
Kimberly:
There was no meat on it. And so this was something that I really had to stop and take inventory of myself and ask myself, am I not worth creating a plan? And so that's kind of how it started. And so, because I am a founding member, I'm allowed to use it and take it out. And, it's just amazing! It's meeting people wherever they are—personally or professionally. And when you know, you kind of have that little itch or I call it my guts. When you feel like there's something more, and this is just a great system to kinda help you think through what you want to do, how you want to get to the next step, but more importantly to do it on your own terms and to live the life that you're meant to live.
Christie:
I love that! You know I do, because of what I do too. But let's go through the steps. Like, yeah! I know this is definitely an energy people are feeling right now. Is this kind of slingshot or a catapult, like going backwards to leap forward kind of energy? And so, yeah! How do we even start? Where do we start?
Kimberly:
Well, I always like to say that the first step obviously is awareness. And you have to be aware of what that feeling is. Is there something that's holding you back? And if so, is there something that you want to do about it? Because those are two very important questions. You may realize that, "Yeah, I'm okay being on this path forward and I'm just going to," how do I say this nicely? "I'm just gonna stay here until I'm old enough to retire. Then, I'll do what I want to do with my life."
Christie:
"Someday."
Kimberly:
Yes, someday. And if people want to do that, that's fine. But how many people get to retirement and they don't have many, some days left because of stress or life? So, the first thing is to take an inventory of what your strengths are and what your interests are. And if it's happening in your career, in your position, that's wonderful. What can you do to make your current position more enjoyable? And so you don't have to leave, but, but what can you do there? What's the growth that you could invest in yourself to be the best version of you? Because I am such a firm believer Christie, that life is way too short to just go through the motions of living.
Kimberly:
What's most important is to discover what your skills are, take an inventory of those skills and then connect them with your values. So, live out your values and everything that you do. And I'll be honest with you. There had been a couple of times in my career where I put my value on the back burner because I thought it wouldn't have been welcomed or it wasn't what other people wanted me to do. And that's where I've had some missteps and it's just not worth it anymore.
Christie:
Yeah. I think, I mean, part of that for me has manifested as people pleasing. Like putting myself last, putting other people first.
Kimberly:
Yes.
Christie:
It's the same for you?
Kimberly:
Oh! A huge people pleaser! Absolutely! Yeah. And how it manifested in my career was I realized early on, even before I knew what the words were, to be perfectly honest, I realized that I was a great coach and a mentor. And I would help others forward on their track. And somewhere along the line, I forgot about myself because when it came time to think, "Okay, what do I want?" Well, somebody else always wanted something. And I wanted others. And this goes into a lot of the limiting self-beliefs that I carried well into my late 40s, early 50s, that I didn't think I was worth it.
Kimberly:
And so, I would try to help others and please others as a way for external validation, to feel like I was worth it. And it took a really couple of good mentors to kind of look me in the eye and tell me, "That's not how you need to be living your life!" And that's why I love doing the system and helping people truly understand what their gifts are, what they're good at and investing in themselves. Instead of always investing and pleasing others.
Christie:
How do you break that habit?
Kimberly:
You know, for me it was- well, for me it took a couple, I call him "gut kicks." I had a personal and a professional gut kick that happened almost simultaneously. I am a person of faith and sometimes I believe the good Lord thought I needed a few wake up calls to understand what I was doing. And when I saw in terms of my professional experience, when I saw that a colleague and a friend in a conversation. And I heard this person say that he had been recording me for 10 plus years.
Kimberly:
And audio and video recording me without my knowledge. And that was such a shock and a realization that I obviously was too caught up in what other people thought of me that I couldn't see that. And I really had to have that type of gut kick to realize that I was creating an environment for someone like that to enter my life. But I stopped there with the responsibility. Because I will not take responsibility of this person's actions. And so when I saw what had happened and I started to talk with a couple mentors about that, two of them were- two of the things that were said to me that were so powerful.
Kimberly:
One said to me, "Look at the situation and own your part of it." And so, I hadn't slept. So I had to hold up that ugly mirror and say, "I've created an environment to attract people in, that could take advantage of me." And then the second mentor had said to me, because I mean, I was just devastated when I realized this, "I was a successful, intelligent woman! How could I not see this?" And the person said to me, "Borrow the belief I have in you, until your belief matches mine." And it truly was those two comments by a mentor, you know, leaning into me and caring for me that I realized I was worth it.
Kimberly:
And I had to make a change. And it started there, but it wasn't instantaneous. It took a little bit. And that's why, this program, the Lead You Forward. The one that I walked through, did myself, made all the difference. When you have to sit with yourself. When you have to look at what you bring to the table, your strikes. When you have to ask others what they think your strengths are and looking at the two and looking for the gap. And more importantly, addressing those anchors or chains that holds you back. And I found out 9 out of 10 times, those anchors or chains were all my own doing.
Kimberly:
And so once you have a little bit of realization that, "My gosh, I'm doing this to myself!" That's a hard place to stay for too long.
Christie:
It is. It's painful to hold up that mirror.
Kimberly:
Yeah!
Christie:
It's necessary though, right? For our growth.
Kimberly:
Yeah! Absolutely. And I, you know, I wouldn't change how my life unfolded. I truly wouldn't because it's made me who I am. But it's also made me realize that I do have great skills, that I am worth it. I am darn good at what I do in helping others forward in their growth. And I think that it says a lot because I've walked through it and I'm a product of it that I can help people along the way.
Christie:
So, belief systems is something that you help people bust through. You call yourself a BS Buster. So tell us a little bit about that. Like, I mean, there's some flavor of it with what you just shared. So I want to go a little deeper if we can.
Kimberly:
Yes. So, you know, when I first started to realize, even though I knew that I always put myself fifth, seventh, or 25th in my life, I didn't realize why. And when you have to sit, I call it an ugly mirror. When you have to hold that ugly mirror up and ask yourself some of those questions. One of the exercises that I engaged in from one of my mentors and I have my clients do is to follow what to track, what you say after I AM. It's a very simple process. And for those who follow me on social media, one of my hashtags is simple yet profound because it's those little things that trip us up, but make the most impact.
Kimberly:
So think about, write, keep track of a number of times during a day that you say I am and whatever follows it. So a couple of examples would be, I would be in my career and I was up for a promotion and I didn't get the promotion. Well, I'm not worthy enough to get the promotion. I'm not good enough. And so that's- so my subconscious was programmed with that negative self-talk. And when I took a little snippet out of a day, I was appalled at how effortlessly, the words that came out of my mouth were negative, were not empowering.
Kimberly:
And I had no idea that I was saying these things. I truly had no idea because they just came out! And so once you realize what you're doing, then the next part of the journey was to write. I think my number was a hundred. I had to write 100 positive I AM statements. And I'm gonna be honest with you. I could've written a 500-page novel faster than I could write 100 positive statements about myself. It was foreign.
Kimberly:
It did not come naturally. And I struggled with it. I truly struggled with it, but I stayed with it. I wrote them down and I would read them and the strangest things started to happen. I started to believe it. And so, that is the simple twist that happened. And it's really based on a line from Napoleon Hill, Think and Grow Rich. One of the lines in there says, "Faith and fear make bad (poor) bedfellows." And when I read that line, what it meant to me is that there was only so much space in my brain, in my mind, in my subconscious. And if I was filling it with negative thoughts, there's no room for the positive.
Kimberly:
And I literally started to change my thinking that way I would stutter stock a couple of times when I would talk, because my go-to was negative or self-limiting, but I'm not there anymore. And it truly is something that easy. And it's manifested. I do this with my clients. So for example, I had one client that I was working with that she had just been beaten down at work. You know, she was made to feel that she was less than and not valued, and she was really struggling. And so she wanted to apply for a different position. And so she called me on a Wednesday and she said, "Could you get me ready for my interview?"
Kimberly:
And I said, "Sure, when is your interview?" And she said, "Monday." And I was like, "Well, okay." And I had her do what I just talked about. I had her think about the position that she was applying for. I wanted her to tell me why she wasn't right for that position. And then I wanted her to reframe her language. And I wanted her to think about what she brought to the position and to think about her strengths. And she worked on that over the weekend. And on Monday she sent me a text saying, "I just got done with the interview. I think it went well." And about 10 minutes later, she said, "They're asking for references." And an hour later, she said, "I have the job!"
Kimberly:
And I was like, "Congratulations!" She said, "I have never talked about myself that way." She was talking about herself in terms of she had that job and what she could do to make a difference in that job. Instead of having all that negative talk of other people telling her why she wasn't good enough. And it's things like that that just excite me. We were talking about it offline. Those are the things that light me up when you see the transformation in your clients.
Christie:
Yeah. It's so true! And any of us can do this, right? Any of us. And I mean, we're all in different spots in our lives, and our businesses, but we can all benefit from doing this, for sure.
Kimberly:
Absolutely! And so once you have the awareness of it, and once you start to write out your plan, you follow whatever. I mean, I don't get caught up in those somatics because people call it purpose, vision, mission, you know, what is it that you want to do? Don't worry about what you need to call it. And then what do you need to do to accomplish that? And then that becomes your plan of action. And then you have to implement the plan. So many people, myself excluded- included, I mean, I write something down. It's like, "Okay, I've got it. Whoo! Now, it's gonna happen." And it doesn't happen. And so going through the actions of creating a strategy forward—that you revisit.
Kimberly:
Because, just because it's a plan, it's not set and stamp. You always have to tweak, but it starts to become a habit. And so, I look at mine constantly. This year in particular, when COVID-19 hit and impacted all our businesses, I didn't hold to what my targets were, because those were unattainable. I took a reset and thought about what I could do and how I could grow myself and my business. And that's the beauty of having a structure in place.
Christie:
Yeah. Tell us a little more about your life reset that you mentioned to me offline.
Kimberly:
Yes. Well, I talked a little bit about it in terms of what happened with me professionally.
Christie:
Okay.
Kimberly:
Because I was, you know, coming up on 30 years in a corporate position. And when I was in a conversation and I heard what this person did and nobody else thought that was a problem, I resigned and it was instantaneous. It wasn't planned. But in my heart of hearts, I knew that I deserved better than somebody treating me like that. But more importantly, others who thought that was okay. So, you know, I resigned without a plan, without a net, which I tell everybody not to do.
Kimberly:
Don't do what I do, at all. I always-
Christie:
Don't burn the bridges.
Kimberly:
Don't burn- I didn't burn a bridge! I-
Christie:
-or the ships! The "burn the ships," the metaphor.
Kimberly:
Yeah.
Christie:
Going back,
Kimberly:
Okay. Yeah, I didn't burn anything. I just walked away, technically. But, that next morning I woke up and it was, me! I was the only one that I could figure out how to make this work. And for somebody who suffered from limiting self-beliefs, for somebody who thought most of her life, she wasn't good enough or worth it. That was a scary, little place to be, but I did. And so that's truly my life reset started with my change in my attitude, my mindset about myself, my belief system, and then stepping out and, starting my own company.
Kimberly:
And going into the unknown of being an entrepreneur. And I haven't regretted a minute of it. Hasn't always been easy, but I haven't regretted it. And it's truly been the best decision. So for me, that life reset was walking away from the comfort, was walking away from the steady paycheck benefits, walking away from a successful career to bet on myself and to say that I deserve better and I'm going to be a better person.
Christie:
I love it! That's great! So are there any other parts to the Lead You Forward System that you would like to talk about?
Kimberly:
Yeah, so I think I hit on a couple of them. We talked first about the awareness to find out what it is that you wanna do, you take an inventory of your skills, both your strengths, your weaknesses. We do set out on purpose and mission. So for those who want to do that, and the big thing is to get into what your life plan. It could be called a life plan, it could be called a business plan. The buckets are pretty similar if people want to do them. But what are your goals with your personal life? If you have personal relationships, where do you want to focus? What about your spiritual life? What's important to you?
Kimberly:
Finances. Things like that. So those are the buckets of the plan. You don't have to do all of them. It really depends on what aligns with you. But for me, it gives me like a compass, if you will, of the direction that I need to go. Knowing always that I'm going to be checking and re-chatting, and resetting it. So those are the big pieces. Yeah.
Christie:
I love that! That's great. So what do you think some of the biggest obstacles people have, or what are the biggest belief systems or biggest beliefs that people have that you are speaking with- entrepreneurs and executives? Like, is there any commonality or big belief system that you've busted through that you feel like a lot of our listeners might be having?
Kimberly:
You know, and so you're in marketing. So this will, you'll probably cringe when I say this. When I first stepped out on my own and people were asking me who my avatar was, and I seriously thought they were talking about the movie, about the blue people, I had absolutely no idea what that meant. I get it now and I understand that. But so, my ideal client, is somebody who was me and somebody who had a very successful career, but had this feeling that there was something more. And what I found in talking to female executives mainly, and even men, I've talked to several male executives, they're sort of hiding behind a slight imposter syndrome.
Kimberly:
They're thinking that maybe they aren't in the position they're supposed to be in. And so that's one of those, or there's also, they know they want something more, but they don't believe that they deserve it, or they don't know how to move forward to get it. And what I say to people, where I go back to my story, don't just resign and walk away. If you know there's something more that you want. Let's start to think about that path while you're still in the comfort of your current position, in the comfort of having the paycheck and the benefits. What does it look like? Where do you want to go?
Kimberly:
Is there a position within the company? Is there another company? Or do you have that burning desire to go out and do something on your own and how do you get it started while you're still there? So I think a lot of times people are afraid to do it. And I think that's been heightened a little bit more with the unknown of COVID-19 and a lot of the financial issues. A lot of people who are ready to take some steps forward are retreating back to their comfort zone. And I respect that. I respect their decisions. And what I say to them is that's their decision. They made the choice. Their choice is to stay where they are right now. So don't beat yourself up, stay there for the reasons that you are.
Kimberly:
When the time's right, start to take your step forward.
Christie:
I love that. Yeah. There's no shame in retreat. We gotta take the shame and the guilt out. Because I mean, sometimes retreat, I mean, even in war, right? And aren't we kind of in a little bit of a war right now? Just like whether it's with ourselves or just how we think the world should be. Retreat is a strategy. It's a tactic. So it's okay to do!
Kimberly:
Well when you and I were talking before we hit record, I mean, I'm in essence taking a little bit of a retreat. I'm calling it a pause. I'm taking a pause right now, because even though I've done so much work on myself, even though I am so proud of who I am and who I've become, there's still work that I need to do. And if I make those decisions too fast, or with the wrong information, I'm going to get back into a place of stress of making decisions that aren't right for me. So in a way I am retreating from that busyness to get back to thinking through, to revisit my plan, to look out and say, "Is this really where I want to go?"
Kimberly:
And if it is, are the thing—this is such a powerful question for me. Okay. So, "If I know where I want to go, and then I look at the things I'm doing, are they actually going to advance me to where I want to go?" And sometimes, I'm not doing the right actions to get me there. And that's just something I think, "We all do it!" There's some comfort in doing things that have low risk.
Christie:
Yeah. And it's easy, especially for, I would say people who have a service based business or a servant type of heart, it's easy to say, "You know what? I can stay behind the scenes." You know, "I don't have to be bold and put myself out there", but you know? Like-
Kimberly:
Yeah, I know. I absolutely agree. I mean, I do, I have a servant heart and I am such a strong collaborator and I want everyone to be successful. And sometimes it's easier to help others forward. And I tell myself, "Well, this is what they need me. They need my effort, energy more than what I do right now for myself." And that's okay short-term, but I think with everything that has been happening both with some of my clients, with COVID-19 and employees working from home with small children, and then the racial issues that are bubbling up again, I've really been working really hard to create a space for them to be listened to, and heard and understood.
Kimberly:
And I'm very proud of that because that's where my skill set are. But, I forgot to listen to myself and create that space. So for me, I'll use your word, I'm retreating and that's okay. Because we retreat to take an analysis of where we need to go and make sure we're going the right direction and that's more than okay.
Christie:
Yeah. I love it! And I do think it's important to look at things that aren't getting us to our goal. But you know, also not- what's the expression, "Don't throw the baby out with the bath water." Like sometimes there are things that we're doing that are taking us on a little circuitous route or, you know, it's just indirectly leading us to our goals. So it's really important to also feel into it. Like if it's something you love to do, or, you know, it's like, well, it's not really results-oriented in the fact of, it's almost like, we all do this.
Christie:
We all have a masculine part of ourselves and a feminine part of ourselves, right? And you actually have a story about that, I want you to share. You know, it's like, all of us have testosterone and estrogen, whether we're women and men. We all have a yin and a yang side. And sometimes our masculine side wants to speak loud and say, "Well, is this thing that I'm doing actually gonna get me to my goal?" And sometimes, you know, it's just something that we love. And, it might actually lead us there faster, in a counterintuitive way. It might actually get us there faster. But it's because it's something that lit us up or something that we were passionate about. And it was the thing to get us to the thing that lead us there.
Kimberly:
Absolutely! I mean, and so, it's all a long life's journey where you have to ask yourself those question. And so if there's something that I'm doing, and so the first question could be, "Is it gonna get me to, directly to my goal?" And the answer could be, yes. So the answer could be no. And if the answer is, no, this is something that makes, just feeds my soul. I mean, this is, it's so important to do things that just make us come alive and give us energy. And so a really good example is, I absolutely love singing and dancing. And I sing very badly and I dance even worse, but it's not going to help me get anywhere, professionally or personally.
Kimberly:
But it gives me that mindset break that I need some time to relieve the stress. So I'm okay to- Years and years ago, there was a YouTube video star of a gentleman. He's just the sweetest man in the world. He was severely disabled, but he would do dance parties. And I just loved him. I loved his energy and I would be known in the office when it was really stressful. I'd say, "Okay, it's time for a dance party!" And I would, you know, pop and they would just roll their eyes out me, but we need a break sometimes from the stress. So something like that's okay.
Kimberly:
But if I'm putting off, if I'm procrastinating doing something and if I then decide to do something that has absolutely no value in my day, let's just be honest—watching Netflix. I can't even make a justification for why that would be good. I really can't, but I do it sometimes. And so that's what I mean. So always ask yourself the questions, you know, "Is this getting me- moving me forward even if it's an inchworm stuff?" I tell people this all the time. It could be an inchworm stuff. It doesn't, you don't have to know the whole 10 steps.
Kimberly:
Take a small step forward. If it is, great! If it isn't, can you give up the time? Will it be okay to give up? So, watch one show on Netflix. Don't binge for two days, which I will admit I did one weekend. Because-
Christie:
We've all done it. Let's be honest.
Kimberly:
I just had enough and I just laid on the couch for a weekend straight. And, oh! I felt really horrible the next morning. Yeah. So perfect. So I, you know, life is always, we make choices about everything. And if the choice is, I use this sometimes in terms of when I'm talking about limiting self-beliefs, because when a thought bubbles up where I still have negative thoughts, it'll bubble up. So when that thought bubbles up, the first question I ask myself, "Okay, is there truth in this?" And if there is, then I have a choice to make.
Kimberly:
If there's no truth to it, then I can bless and release it. And it's something that I've never done before, because I would take that negative self-belief of somebody else. And I would put it in my luggage. And then I was taking my luggage cart with five pieces everywhere I went. So, bless and release it, if it isn't. If it has some truth to it. Then the next question that I ask myself, "Is there something that I want to do about it? Because just because there's truth to it, doesn't mean that I want to do something about it. And I think a lot of times we get caught up in thinking that we always have to do something different, and we don't. I mean, I can accept that, "Yeah, there's some truth to that, but I'm okay with that."
Kimberly:
And you can bless and release it. Focus on the areas that you want to control. I know we talk a lot about focus on the areas you can control, but I kind of put a want in front of it too. Because, just because you can control it doesn't mean you need to. That's a different type of people pleasing in its own right. I think, yeah!
Christie:
Totally.
Kimberly:
Yeah!
Christie:
I love it. Well, you're just a wealth of knowledge. I love having you on!
Kimberly:
Oh, I've enjoyed this so much. Thank you!
Christie:
So how can people learn more about you? And then, how about you end us with your final nugget of wisdom?
Kimberly:
Sure. So people can find me at KimberlyHambrick.com or on LinkedIn. That's where we're connected. So Kimberly Hambrick, I love that platform. I love the platform for meeting amazing people that I would never meet, just because of geographic location. And so those are the two best places to find me. You know, I think the two things that have been so important in my growth forward—the one is find a mentor or a coach, somebody who believes in you, like mine did. Somebody who says, "Borrow the belief that I have in you until yours matches." And there's power in that.
Kimberly:
And I remember, I stay in touch with him and I see him often. And I remember the time he came up to me and he said, "Your belief matches mine." He said, "I can see it in everything you say and do." And it's important for me to pay that forward. And that's why I do what I do. And the other thing that I would say to people, because I come from a leadership perspective, "We're all leaders!" And so, I don't want anyone to think that because they don't have leader in their title or if they don't have a life, a professional job, you can still uncover your potential and unleash your greatness and move yourself forward.