Looking to attract new clients? Join me, Christie Turley, and Moni Castaneda as we discuss how to use Feng Shui to attract new clients to your business.
Looking to attract new clients? Join me, Christie Turley, and Moni Castaneda as we discuss how to use Feng Shui to attract new clients to your business.
In this episode you'll hear:
How to Use Feng Shui to Attract New Clients to Your Business
How Feng Shui for business is different than Feng Shui for home
Moni's 9 Steps to Feng Shui®
Watch on YouTube:
About Moni Castaneda
Moni Castaneda is a Feng Shui Consultant, Speaker and Author.
Feng Shui is the ancient Asian art that teaches us how to live in harmony with our surroundings.
Moni has integrated modern Western architecture (for which she trained) with ancient Feng Shui knowledge to create the Nine Steps to Feng Shui® System, a step-by-step method to study and practice this art. With this method, Moni helps clients turn their current homes into dream homes,
where they may live happy lives and realize their full potential.
LINKS:
Moni's website, Facebook, Instagram, LinkedIn, YouTube
Order My Book, The Intuition-Led Business: http://TheIntuitionLedBusiness.com/
Receive help with positioning, messaging and branding your business from with an intuitive approach and from the perspective of your Future self: https://christieturley.com/about
If you're inspired by this episode, I'd love to hear your biggest Aha! moments. Take a screenshot of you listening on your device and post it to your social media and tag me, @christieturley!
Christie Turley guides visionary leaders to reconnect with their higher genius, so they can improve decision-making and deliver greater profits, influence and impact. She is the author of the book, The Intuition-Led Business, which offers a framework on unlocking the intuitive and subconscious minds, and she is founder of Conscious State University, an online learning platform that teaches leaders and their teams how to make better decisions using science-backed methods. A dynamic speaker, she has shared the stage with many New York Times bestselling authors and is the host of The Higher Genius Podcast. She lives in the southwestern United States with her husband and their two daughters.
Let's Work Together
See What That Looks Like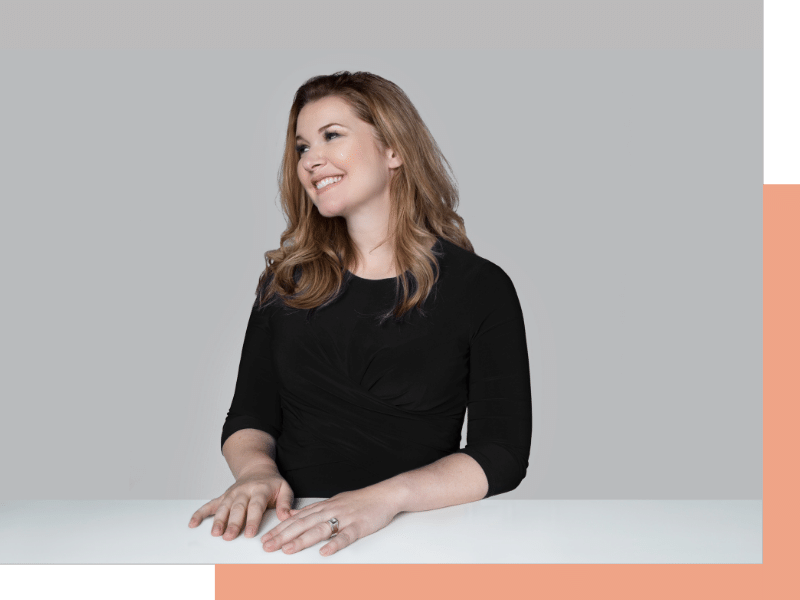 Transcript:
Christie:
My guest today is Moni Castenada, and she is a Feng Shui consultant, speaker, and author. We're gonna be talking about how to use Feng Shui principles and apply them to your business to help you accelerate your growth.
Christie:
She helps her clients turn their spaces into their dream spaces, where they can live and work in happiness, health, and wealth. She does this using her 9 Steps to Feng Shui, a step-by-step method that she developed, which combines Ancient Asian Space Arrangement Techniques with Modern Architecture, which she's also trained in, and Principles of Natural Healing. Let's go ahead and get started! Welcome Moni to the show!
Moni:
Thank you so much for having me.
Christie:
Yes! So let's dive right in. This is a very fascinating topic. I remember a few years ago, it was a long time ago though. I wrote actually a blog about how to Feng Shui your website. So it's funny that we're talking about how to use Feng Shui to attract new clients to your business today. I love that! You are unlike myself, you are an expert in Feng Shui. I was just dabbling my foot and using it as like an intriguing headline, right? But, so let's talk about it. What is Feng Shui for someone who doesn't really know much about it?
Moni:
Yeah. So Feng Shui basically is the Ancient Asian Art of Space Arrangement and what it comes down to, is it teaches you what to put where, and what colors, what shapes and what materials, so that you can be more relaxed, be more productive and get along with others better. So basically it's about making your space support your goals.
Christie:
That's great, that's great. So, you know, I actually did hire a consultant to help me with Feng Shui, Feng Shui-ing my home. But so that's all about making your home more harmonious, but, like what exactly makes it different for businesses? I mean, what's the benefit? Like what can it do for a business to use Feng Shui?
Moni:
That's a really good question, you know, because the thing is, people are all different, right? But homes are not so different from each other. All homes have the same spaces. You know, they are gonna have an entrance. You're gonna have a family room or living room, a master bedroom, children's bedrooms. Like you may have a home office, a bathroom, a hallway. And so, all homes, they have some of the same characteristics, but with businesses, every business is unique. You can have so many types of businesses and the space for that business can be, for one business, can be completely different from the space for another business. Right? And so there's a lot of customization that we do when we do Feng Shui for business.
Moni:
And it has to do with the mission of the business. You know, like we all talk about, "Well, what is the vision of your business? And what is the mission of your business?" But it's not just, you know, it's just not something you come up with to look cool to potential clients, but it's actually the "why you are in business." And of course, you know, every person who's in business is in it for the money and everybody should be in it for the money, because money is the bread and butter of being in business. But aside from that, it has to be some motivation the business has. If there's some need that the business wants to meet for their clients, for their customers, right? Whether it be services or products.
Moni:
And so there's the space that you use for business needs to be in tune with what your mission is for the business. You know, what your business, the kind of experience that your business wants to create for your clients or customers. The kind of service, the kind of products you want to provide your customers to improve their lives. And so there's this customization that you have to do with Feng Shui to adapt to the type of business and even more now, because we see so many businesses showing up that didn't exist before.
Christie:
Yeah. That's so great. Okay, good. So, you know, to me, this seems like a subject that would really appeal to people, especially if they have a brick and mortar business. So I'd like to talk about that, but I also want to address Feng Shui for the people who work from home or maybe working for someone else and moonlighting, you know, so how can they also use Feng Shui no matter where they're working from? So let's talk about brick and mortar first.
Moni:
Yes. And so when you have a brick and mortar business, there, you know, this is a traditional Feng Shui, mostly deals with brick and mortar businesses. And it is about how do you use the business to attract new clients? Because the most typical business, when you think about being in business, is the business that has a storefront that opens up to a busy street, you know, to a commercial street where there's a lot of other businesses and there's a lot of traffic. So there's this competition because every store wants people to come in their store. Right? And so there's a concept we use on Feng Shui, which is the life force, which is the Chinese word is Qi /chi/. But what it translates into is vitality.
Moni:
A business has to be vital in order for people to feel attracted to it. Now so first you need to have a good location, right? And we, realtors say, "Location, location, location!" But not just location. You have to have great visibility. If people don't notice your store, they're not gonna come in. You know, it's not going to call attention. And then you also have to have access. And so let me share an example. In the city where I live, there's a very successful strip mall that has fresh garden and a lot of very successful businesses. And then he has a section that they call "down under" and you have to go through a certain parking lot and through a driveway.
Moni:
And then it's kind of like a basement in the backside of the strip mall. I have been in this town 14 years. I have never been there. Right? And so the problem these businesses have is that they don't have visibility. The businesses that are on the parking lot floor, right? On the, at the same level as the parking lot, they have a lot of visibility and the businesses that are down under, like they say, they don't have that visibility. So if you have a case, you know, I have worked with clients that were in awesome locations, but they were at the back of the building. And so they didn't have that visibility. And so in Feng Shui you compensate for the lack of visibility with certain types of signs and certain types of presence in other, it can be in the same property, it can be in other areas of town, it can be through advertising.
Moni:
It can be through social media presence, but you have to have that, the location, you have to have the visibility, and then you have to have the access. When people go buy your business, they need to know where to park. You know? Such a simple as thing. There's many, many businesses lose clients because where they can park is not clear. And so when you have a brick and mortar business, especially if you're in a location where you get a lot of traffic, you have to treat that front of your business, the shopfront needs to be like a billboard for the business, and so knowing how to- what colors to use, you know, what colors to use for the façade, what colors to use for the sign, depending on the type of business, what font to, to use is very important because the- you might miss the opportunity of all the traffic that goes by if your shopfront is not attractive and if your shopfront is not that indicating what people can get from your business.
Moni:
And the other thing is also the clear idea when you're open and you're closed, is somebody driving by a business and they can't tell very clearly the business is open or closed. You know, they are losing customers. So visibility is a huge thing when you're working with a brick and mortar businesses, right? And now today, like you were saying, there's so many people working from home or that are moonlighting or working for somebody else. So how can they improve their Feng Shui? Sometimes we don't have control. You know, somebody might be like in the corporate world and they know their office has bad Feng Shui, but they may also know their owner or the manager is never gonna go for a Feng Shui, and so if you have influence over the people making the decisions and you can bring up Feng Shui, that's a great thing, but you can always work on your office.
Moni:
You can always work on your cubicle to improve the immediate environment around you. Now, when you work from home, what becomes super important is the curb appeal. Even if you are in a kind of business, for example, you could be a graphic designer that is helping clients, and it's everything long distance. Nobody ever comes to your office. Everything's done digitally and you're just emailing using Drupals, whatever. Nobody comes to your office, but still, the appeal, the curb appeal of your home needs to be impeccable because there's certain representations, you know, in Feng Shui, there's certain symbolism. For example, where you get your mail, that is symbolic of opportunities.
Moni:
And so, if you live in a suburban house where you have a home or house where you have the mailbox by the curb, right? That needs to be gorgeous, not just in good condition, the numbers, we need to be super clear. If people are always getting confused, you know, people go by your house because they couldn't quite read the numbers on your mailbox, you have Feng Shui problems. And those numbers need to be visible from the one side, the other side and from across the street. And so the mailbox is super important because it represents opportunities. Then you have to have a safe path from the mailbox to your door, to your main entrance. Your main entrance looks to be beautiful.
Moni:
One of the most important things that you can do if you're in business is to have your front door be very attractive and clearly visible from the street. Even though clients are never gonna come to your house in some, in the case of some businesses, that's going to make such a difference for you because your energy determines how you appear to others in business. When your energy is high, your energy is good, people are drawn to you. People want to work with you, but when you feel drained, when you feel insecure, when you're full of doubts, then you're not going to attract clients. And so one of the things that we're doing Feng Shui you know, your home can be working against you, or it can be working for you, but it's never gonna be neutral.
Moni:
And so the home needs to support your goals of being in business, your goals of seeing more clients, your goals of making more money, your home needs to support that. And that is not always the case. And so in a Feng Shui consultation for business, we look at the, what is the four year like, is there an entry table? And what is the first thing that the person sees when they first open the door? And there's actually like a list of 20 things that are problems when you open the door, the first thing you see is the door to the bathroom. That's bad. The first thing you see is the door, the back door, that's bad. If the first thing you see, is a large window, that's bad. And so we go through a list of things to make sure that the home is supporting the business aspirations of that person.
Moni:
And so you need to, you know, the Chinese say they have a proverb that says, "Everything in your home is constantly talking to you. Make sure they have nice things to say." Yeah!
Christie:
I love that. And I also love the, what you said about, there's no neutral energy. It's so true because in business, I believe that you're either growing or you're shrinking. There's no standing still.
Moni:
That is so true. You know, things don't stay the way they are. They're always moving in one direction or in the opposite direction.
Christie:
Yeah. So really, I mean, if you want to think about it, if you're new to Feng Shui, I mean, this is, this is just, it's energy.
Moni:
Yes.
Christie:
It's the flow of energy. And a lot of it is common sense. It's like, you know, can you see the sign from the street? I mean, these are things that when you're so close to your business, you really have to step outside and think about it. Like, "Okay, what if I'm a new customer? Like, how does this occur to me?" I know it's hard, but it's like, you've got to put yourself in their shoes because you could be just so close to the forest, you can't-
Moni:
Yes.
Christie:
Or so close- what is that? You're so close to the trees, you can't see the forest or something. You can't see the forest. Yeah.
Moni:
Yes, But I get the meaning, right? So sometimes you lack that perspective to see by yourself how things are affecting you and say, for example, one, is an example of a business and that, I'm a patron of this business and I love them. Right? And so their sign is like a stylized handwriting letter,
Christie:
Hm, like a scriptive font
Moni:
Like a script, right?
Christie:
Yeah.
Moni:
So once you're right in front of them and you have parked, then you can see it. Then you can actually read what it says, but you can't read it from the street, like when you're driving. Right? And so right next to them, there's an optometrist. And then optometrist just has, like in huge block letters says "EYE DOCTOR." And so this business, I love that when they give directions over the phone, they have to say, "Then you will see a sign that says, EYE DOCTOR in really big block letters," while right next to them.
Christie:
That's a clue right there.
Moni:
And so that's one thing that you should know before you spend, you know, a sign can be five, 15, $20,000.
Christie:
Yeah.
Moni:
These are things you need to know before you make an expense like that. Right?
Christie:
Right. Well, and even logos, you mentioned logos. Now, you're not a branding expert. I am.
Moni:
Yes.
Christie:
The Feng Shui expert, you refer people to people like me. Right?
Moni:
Yes.
Christie:
But the logo, tell the logo story about the dentist. This was good.
Moni:
Oh yes, yeah. So this is really interesting, right? Because as a Feng Shui consultant, you know, I look at a person's website, but of course, you know, I'm not an expert in anything I'm just doing Feng Shui, but I'll tell people, "I think you need a new logo, or I think that your colors are not matching the, what you want to, the message you want to give to your potential clients. So you need a branding expert, you need a color expert." So I refer them to different professionals. And so this is what happened one time, one of my clients who is a dentist, and she's since retired, but she was wildly successful. One of the most successful dentists, you know, she was just, she just did really well.
Moni:
And one of the things that she was doing at some point is she hired a marketing company, it's a huge marketing company from the West Coast. And she was in the Midwest and that she hired them to do their branding, to do her branding. And so they, the person in California, you know, she was in Bettendorf in Iowa. And so this person went to the, to Google and they searched for Bettendorf, Iowa. And when they saw the images for Bettendorf, Iowa, there's a bridge. And then they saw that Bettendorf, Iowa is known because the bald Eagles come from Canada and they nest in the winter in Bettendorf.
Moni:
And so this person has put together a logo that was over the bridge and an Eagle flying over the bridge. And this was so foreign to the idea of dentistry. And especially her specialty was that she's a gentle dentist. Her specialty was that, she deals with fearful people because she had a very gentle touch and her office was all designed to make people feel safe. And so there you have a bridge. And now the thing, the funny thing is that there was a lot of contention about the bridge because the city wanted to knock that bridge down and build a new bridge. But the businesses around the bridge were not happy with that. So there were a lot of arguments about this bridge.
Moni:
And then on the other hand, you know, like if you think about the beak of an Eagle, that is like kind of little bit tools, that dentists used to use to pull out teeth in a sense, the whole thing was wrong, for any dentist, but also for the kind of dentist she was. Right?
Christie:
Yeah.
Moni:
And so I had talked to her about that. And so I taught her, "This is what you need," and so based on the research of the same company that was designing her logo, you know, that part of the research said that 80% of health decisions in the United States are made by women. Like even when guys go to the doctor to the dentist, it's the wife making the appointment, or it was the mom making the appointment, or the sister making the appointment. Right? And their own research showed that women like to look at flowers. And so I suggested, you know, like, "How about, you know, flower that is very common in that region in the summer, which is the hibiscus," and this dentist had a very, a very cool connection in from some vision she had with hummingbirds.
Moni:
And so I said, "Okay, you know, let's talk about like the gentle touch, you know, like the hummingbird going into the flower." And so when, when she was able to give that feedback to the company that was designing their logo, they came back with a beautiful design. And then that, that became her symbol, you know? So that was in her signs, on her website, business cards everywhere. And everybody loved it. But you and I had talked about it at some point how nobody wants to think of losing teeth. And unfortunately, unfortunately, most dentists' offices, they add a tooth for the logo, you know?
Christie:
Yeah. Usually cartoonish.
Moni:
Yes! And so you don't want to put something in your logo that would make people cringe
Christie:
Yeah. Yeah, it's so true and there's also like when you're talking about your message and the copy that you use too. There's some things that, you know, people will say in their copy, which just reminds them of some sore spot. Right? And it's not necessarily a good thing. I mean, it's good to, you know, remind people of their pain sometimes, cause you're gonna solve it for them. But a lot of times too much of that can go the other way. Like having the word stress all over your page, for example, might just stress someone out instead of what you're really actually trying to do. And so the mind is a powerful thing.
Christie:
It, it receives symbols like logos and words sometimes unconsciously.
Moni:
Yeah. And so if you are so, so writing what you're saying, right? Because of course you want to talk about a person's problem because every business solves at least one problem, or more than one problem, you don't want to talk about the problem, but you also need to focus on the vision, of what the sole problem looks like. Right? And so, for example, if I'm a, as part of my Feng Shui business, I help people declutter. I have a course that people can take to help them declutter for good. And so I have to show them images of clutter spaces, but I also have to show them images of beautiful dream homes, because that's what they aspire to. Right?
Christie:
Right.
Moni:
You have to give people hope. You cannot, you know, just dig into their problems, dig into their pain and just leave them there. You have to have those images of hope.
Christie:
Okay. Let's talk about clutter and white space. You know, this is, it's so interesting, 'cause in marketing, there's this concept of white space, you know? You don't want to have so much on the page where it feels so clunky and cluttered. And so this is like akin I think, to clutter, right?
Moni:
Yes!
Christie:
This idea of white space, if you want to see who does white space really well, it's Apple.
Moni:
Yeah.
Christie:
Like a lot of things are very simple and clean. Yeah. And, and it feels like so easy, right? It's like in web design, I think the equivalent, personally, I think the equivalent of Feng Shui and web design is web usability, web experience, the UX UI acronyms that you might've heard, it's like Feng Shui for a website. Right?
Moni:
It is!
Christie:
So let's, yeah. Let's talk about that. Like, clutter in your house, clutter in your office. Like, how does that really affect, like, attracting clients, even if clients never actually saw your space?
Moni:
Yeah. And so clutter means stagnation, you know, actually define clutter as decisions delayed. Every item in your home that is cluttering your home is a thing that you needed to make a decision about that at some point. And you didn't. And so now you have hundreds or even thousands of decisions accumulated maybe in your garage or your attic or your basement. Right? And like you were saying on a website, people don't realize how easy it is to clutter a website, because they want to put all the information that the thing is relevant for their clients out there. You know, they just end up confusing. And so just like too much text, too much information on a website, not having that white space would overwhelm the person and confuse them.
Moni:
It's the same thing in your house. You have to have that, those empty spaces. Right? And so like in Asian proverbs, you know, they talk about the usefulness of the cup is not in the material of the cup, it's in the emptiness that's inside that you can fill up. And a wheel is only a wheel because it has emptiness in the middle, otherwise, it's a plate, it's a dish. Right? And so in your home, you need to be able to walk through your home. And it's unbelievable how many homes I find, where you just can't walk through. And so the, and of course that's an extreme, you know, like I've been to homes where people had to kick things around so that they could put their foot down for the next step.
Moni:
And, but for most people it's not gonna be that extreme, but they still, you know, like you go into their home and you have to step over shoes that everybody just took off their shoes and threw at the entrance. Or sometimes you to try to open the door and the door is hitting a coat hanger that is overloaded. And so literally clutter slows you down, literally clutter makes you lose money. I've known a bunch of people that when first came to me that had issues with clutter, they were constantly buying things that they positively knew they had, because trying to find the thing in their mess was a lot more difficult than just going to the store and buying a new one.
Christie:
Wow.
Moni:
And so you need to, you know, your home can be your hidden enemy or it can be your BFF and the same as for your, for your business, for the top of your desk. Right? So let me tell you an example, you know, how your home could be working against you or any space could be working against you. So my husband and I, we both work from home. Now, my business is the kind of business where people don't come to me. I go to them or I do things online, but my husband's a chiropractor. So actually people come to our house and they go in his office, we converted what used to be the garage into his office. Right? And so with a fall coming, all the beautiful flowers that we had out there, they died. And so now we had all these empty planters.
Moni:
And so I made a large, order for garden art, like really, really elegant, beautiful looking garden, art from online. And so we've got all these boxes, right? And so we open up the boxes, we read the instructions, make sure everything is working, moving things around. Right? So the whole last week I didn't work out the way I would have liked to work out. And the reason for that is there was no room for it. And so sometimes people beat themselves up, like they're trying to lose weight, they're trying to be fitter. And so they may buy a program or they may buy exercise equipment and they don't realize that what's really keeping them from using it is the clutter.
Moni:
I've been to homes where they just start stacking like storage boxes, those plastic storage boxes with lids on top of the treadmill. So that's a treadmill that's never gonna get used. Right?
Christie:
Right, exactly.
Moni:
So like, it was interesting to see this experience because I do keep my house clutter-free, you know, but just in these few days, you know, we're getting shipments that didn't all come together. So one shipment, then another shipment, trying to figure things out and having chaos for three or four days in my living room, as we were getting together with this, all these other things that I needed to do for myself, for my life, for my family didn't get done. And that was just a few days within a week. Right? And so people don't realize you never get used to clutter. Clutter makes you numb. And so you start not noticing how it stops you, how it blocks you and how it makes you stagnate.
Moni:
And I have actually had clients who they wanted to get more clients for their businesses and they felt they were stagnating and their businesses were not growing. And I had, I put them on decluttering programs and while they were decluttering, the phones started to ring. As they were clearing their papers, they got more clients, you know, when they were going through their filing system, more contracts. And so there is like a better connection because when your home is clutter, your mind is not clear and your heart is not clear. And so you are not gonna be in a position, I really do believe, this might sound a little woo-woo for some people, but I really do believe that people, even people who will hire you online and you may have the most beautiful website, people can feel your energy.
Moni:
And if you're in a good place, they're more likely to hire you than if you're not in a good place. Your energy does influence how people perceive you and your energy largely depends on how you are organizing your spaces. Right? And so your home can be your hidden enemy. And for a lot of people, it is their hidden enemy because it's working against them. Instead of working for them, the home should be nourishing you, they should be doing the feedback, giving you the feedback that you're doing great.
Christie:
Yeah, yeah! and what you say is so true, it's like, that same thing has happened to me too. Like whether it was decluttering a closet, you know, just deciding what I wanted to donate and, you know, repurpose and give to others versus like cleaning out my inbox, you know? And I found, "Oh, wow. How did I miss this? This is like an opportunity. Right?"
Moni:
Yeah!
Christie:
So it's, that's- I echo everything that you say for sure. So what I want to really focus on next is getting deeper into this connection between abundance and wealth and Feng Shui. So specifically, what are some things, besides decluttering? We talked about that, but like, what are some things that people can do to really make sure that their house, their home, as well as wherever they are working, you know, whether that's in their home or out of their home, how can they make sure that that's supporting them instead of being the hidden enemy?
Moni:
Awesome question. So Feng Shui literally means, FENG means WIND, and SHUI means WATER. So there's wind and water. And when people in Asia thought about the wind, it was the wind going through the bamboo forest. And so the wind is connected to the idea of the forest. So you have water on the one hand and what water does is water makes everything wet, right? Water soaks, and then it goes down. And then a tree in the forest, it grows. So it's water and growth. Water is related to money because money flows like water. You know, that's another word for money is currency, which comes from current.
Moni:
And, but the wealth itself is about growth. So in Feng Shui we believe that every single year, your business should grow naturally. Even if you are not, even if you are just doing the things that you need to do, even if you are not making a push for growth. So, because wealth is the accumulation of material property, the accumulation of skills and the accumulation of connections, right? So every single year, like if your business is the type of business that requires equipment, every single year, you would be adding to that, to the equipment you have, right? For example, if you owned a restaurant, maybe, you know, maybe this year you get a fryer, maybe the next year you get a better oven.
Moni:
So that your natural accumulating things that serve your business, not accumulating clutter, right? Also your skills, your skills in whatever you do. If you are working from a place of integrity, you should get better. If you are a copywriter, you should be writing better copy every single year. If you are a graphic designer, your design should be more amazing every single year, because that's just what happens with practice. That's natural. And the other aspect of wealth is an abundance of connections. If you're not being a hermit, which if you're in business, you cannot afford to be a hermit. Every single year, you should be meeting new people and those new people should be referring you to others. And so just from meeting people, you get connections, you get new clients, new customers, if you're working from a place of integrity.
Moni:
And so the water means the flow, the abundance, the blessings of the Universe coming in. And the forest means the growth. And so this is where it comes in. Your entrance, and you probably have seen that just about every single Chinese restaurant you've been to, either has a aquarium or a waterfall image or a water fountain by the entrance. Right? You got to make sure like whether you have a water fountain or a waterfall near the entrance, that it makes it look like the water is coming in. So that's one thing that helps you to connect to abundance, currency and money. So you want to have some representation of water in your foyer, in your entrance, but it has to look like the water's coming in.
Moni:
And so that's when you get the flow. The second thing about flow is you need to make sure that especially your hallways are clear, like you can move smoothly. Staircases. A lot of my clients, when I first start working with them, they're trying to decorate their staircases. And they're putting all these ornaments on the edge of a staircase that makes it dangerous. And it's clutter. So your circulation spaces have to circulate. They have to flow. So you need to make sure there's that water coming in. And then that you are flowing, that you can flow through your spaces at home for everybody, and also in your brick and mortar business. Part of being successful in retail business is how you direct the flow of circulation.
Moni:
And so I had a client that was in retail and she had her most attractive products, the ones that were her, their big sellers, really close to the door. And so people would come in, get those things and leave without visiting the rest of the store. And so we work on creating some flow, right? We left one of the products by the door, but the other best seller, we put it towards the back. So in order to get it, people had to, they were forced to see what else she had. And her sales increased. And so you have to have that flow. And then comes the part with growth, right? So if you are standing at the door of your home or business, the corner to the back left, that is what we call the wealth corner.
Moni:
So in that corner, you need to have a reminder of a tree, a reminder of a forest, or an actual live plant, because what you want to connect with is growth. So basically, you as the owner of your business, or as the manager of your business, a lot of your business success depends on your energy. And so you want to be fed the constant feedback that abundance is coming. That's what you do with the flow, you know, with the water and the circulation within the business or your home. And then at the other end, you want to make sure that there's growth and growth happens naturally. Like I had said, you know, because every year, you have more property, you have more connections and your skills improve.
Moni:
And so when a business is not growing, the person or the people in the business must be doing something actively to stop it from growing. That's the thing, because it is natural to grow. It shouldn't be a difficult thing. If you are, if you have a good product, if you have good services, if you got good people skills, right? Your business should grow naturally. If it's not growing, it's because you are doing something to stop it. And so you focus on that, on the water, on the one end and the live growth on the other end. Yeah.
Christie:
So what are some things that people do to stop the growth? This is the next obvious question to me.
Moni:
Yeah.
Christie:
I mean, there's clutter. Right? And then there's what else? I mean, not having good signage, we talked about.
Moni:
Yeah.
Christie:
And what else?
Moni:
One thing that people do, is for example, as soon as you go, if it's a brick and mortar store, that as soon as you open the door, you can see the exit sign. And so that was immediately, as people walk in, in their minds,
Christie:
The subconscious.
Moni:
They have the idea of exiting, of leaving, right? And then on a website, there's an equivalent of that on the website. If there's too many outgoing links, and some people they're like, they're so generous. And so like, it might be a massage therapist and she's like, "Oh, and you have to try Reiki. And this is the link to my friend with us, Reiki." Right? And so having those exit points, you know, too many exit points or too many reminders of the exit, that's one way that you can sabotage a business. Another way you can sabotage a business is by not having clarity, but not being able to explain clearly what you do. Now there's a lot of businesses that, you know, like if you're a CPA, everybody knows what you do. You know, you're a Certified Public Accountant and you're gonna do their taxes.
Moni:
You're gonna help them straighten their finances. Everybody knows that. But say, if you are a life coach, right? And that is something that you need to be able to educate people as to what it is. And so one way people self-sabotage is when they're either in one of these new emerging professions. It's getting too woo-woo when they try to explain them, or using terms that only their peers would understand. So for example, if it's a fitness expert, and a fitness expert starts using words about the anatomy of the body and the sagittal plane and the, you know, things that are just going to confuse people. And so that's one way that I have seen a lot of people self sabotage.
Moni:
Another way is by the images they put on their walls. And so all the images, let me give you an example. There's a business that, they're not my clients, you know, but I go to them. And their hallway is full of happy pictures of the family. And the service this business provides is an expensive service, right? And so as people come in and they go to the reception and they walk to the hallway, and then they're seeing these happy pictures of the people who own the business. And that is self-sabotage because people may already feel a little bit resentful about how much money they have to pay for the service.
Moni:
And then you rub it in their faces, the beautiful house they own, how happy they are, how they can afford the professional photographer, right? When that hallway should be used for promoting the business. And so it shouldn't be all about the client, not about themselves. You know, there's, some marketer talks about, "You cannot be the hero of the story. Your client is the hero of the story," right? You are the guide, you are the person that's gonna help them. But that's one way, you know, the things they put on their walls that sometimes estranged people instead of inviting them in. And another thing, you know, some people's businesses in the reception area, you will think you're at the DMV waiting to renew your license.
Moni:
You know, they just put the chairs, you know, they line them up like you are in school, or they light them up against the wall. Like you're there to see the principal. So sometimes it's the way you organize your space, reminds people of getting in trouble at school, instead of reminding them that, of the things that you want to sell them. Because basically when you're in business, you're always trying to sell something. And I like to say, you know, though, every business should be focused on money, because if you don't focus on money, you're gonna go out of business, but you need to see money as evidence of the good you do. So the more you bless the world with your services or your products, the more profits you are going to see, right?
Moni:
And so your business needs to be geared to selling more things. One thing, you know, just came to my mind. So I'm gonna share it. So if you go to a gym, you know, a lot of gyms, they have windows alongside two walls and where those two, not windows, but mirrors, right? Mirrors. And when the mirrors meet in a corner, like if you stand and you look at that, you see your, you see that left side of your body at the right side, but you don't see the middle. You know what I mean? And it's so, it is disturbing. It's disturbing to walk into a room, to walk into a space, and then you see that cutoff image of yourself.
Moni:
And so anything that causes confusion, anything that is disturbing, anything that's dirty is gonna push clients away. And so one thing that you could do for example, is that on those corners, you could actually have banners, advertising something you sell, for example, personal trainer, right? Personal trainer or other services that your gym might offer. So you cover up that corner. And at the same time, because people's vision does often go to corners, you advertise the things you want to sell. So those are some ways that people self sabotage.
Christie:
I love it. Great. Well, cool. So let's talk next, if you would like, go into some of the steps of Feng Shui since we have just a little bit of time left.
Moni:
Yeah. Yeah. Before we do that though, like one thing that I forgot to mention before, you know, like how to, to help your business grow, there's another thing you have to keep in consideration. So there's three things. The one thing is the abundance. The other thing is the growth. And the other thing is avoiding exits of money. So there's two things that you look at because sometimes businesses they're doing really well, but they spend more than they're making. And so one thing that you have to look at is make sure water is not leaking. Make sure there's no problems with water, because problems with water are literally costing you money. But also symbolically if you have a problem with water and you don't fix it, you're giving yourself the feedback that you're not on top of things.
Moni:
And so, and the other thing is sometimes a backdoor that doesn't close properly, like having dress coming in through the back door, that could also translate into ideas of loss. Right? And so I designed, I created this system to practice Feng Shui, because Feng Shui is so vast, you know, there's just so much about Feng Shui, and it can be so confusing. And so I've put together a system that is actually based on the principles of Ancient Asian Healing Techniques. So these are the principles that they use for acupuncture, that they use for martial arts, for Tai Chi, Chi Kang, those things. And so I put it together for Feng Shui so that the steps, which the system is called "The 9 Steps to Feng Shui."
Moni:
And so there's a version that applies for homes and there's a different version that adapts to businesses. So they're similar, but they're not exactly alike, you know, but just to go quickly through that. So the first step, principle, the first step in the business is Wholeness. So you have to see, you know, this has to do with the shape of the floor plan. You want to make sure your floor plan is not too irregular. If it's irregular, then you have to do things to make it feel more regular, you know, like no missing areas and stuff like that. But you also have to have wholeness in the sense that, do you have a business plan that works for you? Do you have a way to attract clients that works for you?
Moni:
Is all your paperwork in place? Do you have the business papers, you know, like, have you registered your business? Do you have proper insurance? And all things like that. Do you have contracts that you didn't copy from the internet, but actually a local lawyer checked for you? So all those things are part of wholeness when you're in business. And so especially the business model, right? So many businesses struggle because they don't have a business model that really works for the type of business. They don't know how to find the clients and they don't know how to attract them. The second principle, the second step has to do with Balance. And this is making sure there's balance in the building.
Moni:
So there's nothing extreme. You know, there's no rooms that are too cold, too hot, too small, too crowded. But it also has to do with having a balance between your personal life and your business life. Then step number three, it has to do with Vitality. And so that's where we, if we see how the building is attracting clients, is the building promoting people walking through and learning about other products that you might offer? And also to make sure that there's nothing in the building that could be making you feel tired. For example, if you open the door, the first thing you see is a staircase that will make you feel tired in that home. And number four is to Tune into Nature. And this is so important for businesses and a lot of new businesses don't realize.
Moni:
In a home, you tune into nature. Oftentimes with the holidays, you know, when Halloween is approaching, you put out Halloween decorations, and when Thanksgiving comes, Thanksgiving decorations, and then Christmas and so forth, you know, Valentines. But in business, you have to be 2 months ahead of time. And so your Valentines promotions that you have to start offering them as soon as Christmas ends, right? So there's this anticipation that you have to have in business to really be where you need to be at when the event comes that you are prepared. And so a lot of new businesses don't realize they have to think ahead.
Moni:
They really have to think ahead, but there's this connection with nature. You know, we were not designed to live in boxes that we call offices or homes. We weren't designed to be outdoors. So you have to bring into the home or into the business reminders of life. That's why, you know, like you had some plants to an office and then it comes alive. And if you can have live plants, pictures of plants, you know, just those reminders of nature. Then comes step number five, that is really fascinating because it is how to Harmonize Color, Shapes and Materials. And there's some colors that are good for some businesses, but not good for others. And so for example, colors that are really good for fast food chains are red, yellow, and orange because those make people eat fast, eat more, you know, in one sweet and fatty things.
Moni:
But if you are a massage therapist, you know, those colors would kill your business because the people that are coming to get that relaxing massage are gonna get hyper with the colors, right? And so you need to be able to choose the colors that go with your kind of business and you need to have harmony of colors. Then comes step number six, which is also very interesting because it's about the Language of the Home. That's where it comes in, that everything is talking to you in your home or your business, make sure they have nice things to say. And so some businesses and I go in and they have bought some abstract art, that's actually has really violent strokes.
Moni:
And every time a person comes in, they're confused by it. You know? And so there's very beautiful abstract art like what you have right behind you on your wall right now, you know, that is organized. It's beautiful, it's pretty, it's calming. And, but some abstract are like really strange, you know, or some people have like expressionist paintings, they may be really good paintings, but if they're scaring your customers, then it's not good Feng Shui. And so also, you know, how you display trophies, diplomas. I had a client who was a Neurosurgeon, graduating from Harvard. And his main complaint was that he was not getting the recognition he felt he deserved from his peers or from the hospital where he did the surgeries.
Moni:
Right? And I went to his office. I'm like, where's your diploma? Where's your Harvard diploma. It was in a cardboard box that he has stuffed under the desk. And I'm like, if you don't show that you value your accomplishment, I mean, imagine being a Neurosurgeon from Harvard and not putting up your diploma. So, you know, immediately he had that frame and he did a nice setup and his professional situation changed right away. So you look at how people are, are they respecting their own achievements? Because if you do not value your own achievements, why should other people value those? Right? So then we'll move on to step number seven.
Moni:
And step number seven has to do with History and Decluttering. So that's where the decluttering comes in. Then step number eight is about Goal Setting. So in Feng Shui, we have nine life areas that we put on the floor plan as if it was a tic-tac-toe. So at the back you have Wealth, Reputation, Relationships. In the middle, you have Health, Gratitude and Fun, Creativity. At the front, you have Wisdom, Career and Travel. And so these have certain locations in the home, and this is where you can actually add reminders of what your goals are, because, so what are your goals in relationships with your clients?
Moni:
How do you want to get along with your clients? You have a partner. What are your goals in relationship to your partner? Right? If you are in a business that depends on referrals lik,e a realtor, you have to pay a special attention to the reputation area, which is the middle wall at the back of the home or on the back of the business. And so there's all these spots that represent something. So you put little reminders of what your goals are, and it's very powerful. It's kind of, you know, how people do vision boards. When you're using Feng Shui, you can turn your whole business into a vision board and it's more effective because it's three-dimensional. So it works really well. And then the ninth step is about the Power Position.
Moni:
And this is super important because today, you know, a lot of the desks are designed, they don't even have a back. And so they are designed to be pushed against the wall, right? And so like the, at the back, you know, they, they just have the exposed, the wood with no treatment, no anything, because they're designed to put against the wall and then you put your laptop or your computer there, and then you are facing the wall and you can't see the door when people are coming in. So that is a disempowered position. And in Feng Shui, we try to give everybody that power position that is when you are sleeping, or when you are sitting at your desk, you need to be able to see the door, but not be in front of the door.
Moni:
And so that is the power position. And so we work on furniture placement, furniture arrangement. One of the things that we might do for example, is in a reception area, rearrange the furniture so that people feel more comfortable and they don't feel like they're waiting for the principal, or they have to take a number to get their driver's license. So when people are more comfortable, they're gonna be more likely to refer your business well. So those are the nine steps.
Christie:
Yeah. Maybe put some nice tea in the front or something for them. Yeah, exactly.
Moni:
That makes them feel welcome. And you know, some businesses, for example, my husband's a chiropractor, right? People come in cause they have some issue with their joints and he adjusts them, they leave., But you need to leave them more than, give them more that, more of an experience, you know? So it needs to be like a spa treatment. There needs to be calming colors, beautiful calming colors, a nice aroma, right? Water or tea, you know, like in the summer, something cold, in the winter, something warm or hot. And that is part of the experience. But you need to show your clients that you love them. They will love you back.
Christie:
Yep. Totally. Roll out the red carpet. Right? How would you treat a guest in your own home, right?
Moni:
Yeah. They're your most special guests, you know, in a business, your clients are your most special guests.
Christie:
Exactly. Exactly. Well, good. Well, how can people get to know more about what you do and then after you answered that, I'd love for you to end, to wrap this up with an inspirational thought or some final words.
Moni:
Yes. And so then you can find me on my website slash blog, and that is ninestepstofengshui.com
Christie:
And I'll put that in the show notes because I know the Feng Shui could be tricky to spell right?
Moni:
Yes. Yeah! A lot of people don't know how to spell Feng Shui. So I also bought SpaceArrangement, like one word, right? SpaceArrangement.com and that redirects to ninestepstofengshui.com.
Christie:
Nice.
Moni:
And so when you go there, there's gonna be a popup window. And that is going to offer you the opportunity of getting a free bagua map, which is the map that shows you where the life areas go in your space
Christie:
Bagua, right?
Moni:
B-A-G-U-A
Christie:
Sound just like, WAH too. It's those nine areas of your home, right? or your office.
Moni:
Yeah. Bagua means eight trigrams, you know? And trigram is a symbol that identifies the life area. And so they can, they get a free map and download that. And then they get entered also in my newsletter list so that they can get a free articles on Feng Shui every week. And so, and also, you know, there's, look about, you know, they're on the menu, there's a link that says get started with Feng Shui, that gives them a quick overview of what they can do if they want to learn themselves, if they want to hire me, or I also train people to become Feng Shui consultants. And there's a link there to, also to my books, I have written several books on Feng Shui, including three volumes on Feng Shui for Business.
Moni:
And so my final thought is that everybody should know that their space is working for them or against them. And that no matter what challenges you are facing today, you start making simple, easy changes in your home so that your home shows you love is going to improve your life. The more love you put into your home, the more you are gonna feel loved by your home or by your business. You know, the more love and care you put into your business building, the more that's gonna reflect back on your clients and all yourself. And that is gonna translate into growth.