---
The following testimonials are from clients regarding their experience: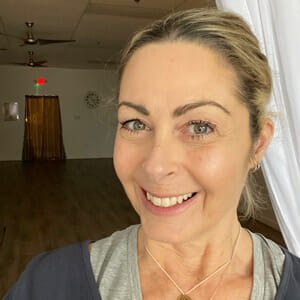 "Y'all I tell you, Christie is the bomb! I've worked with many coaches and I've never had a coach that was so intuitive and able to tap into different energies about myself and the business. She's got this ease of combining suggestions, ideas, goals, and I was just blown away by the changes in my business within weeks! The whole combination of working with her has been tremendous and I highly recommend her. She's easy to talk to as well. So I highly recommend Christie, and thank you so much for all your work and what you do. Hire her!"
Josee Madison, Studio Owner & Spiritual Teacher, Palmetto Yoga
"I really left the Soul Alignment session feeling very excited, very much seen (more than ever before), and just grateful that you were able to find those energetic blocks and graciously clear them. You're a brilliant, beautiful, generous soul and I so appreciate how you share your gifts! I thoroughly enjoyed our Soul Alignment and Business Alignment sessions and have learned so much about myself! I'm super clear on what fits into my current life and what doesn't. I am hopeful, excited, and anxiously awaiting what I know is inevitable... steady ground, a clear direction, and more than enough energy to start sprinting toward my next level!"
— Maria Traino, Speaker & Entrepreneur Success Coach
"The clarity I've experienced and the amount I've been able to accomplish in just one year of working with Christie and her genius has blown me away!
There are many voices in the business and marketing world that promise to provide tools to grow and simplify your business. If you're looking for efficiency, integrity and understanding, working with Christie is the only way to go."
— Heather Torriente, Owner and Creative Director, Tantrum Salon
"I've been working with Christie Turley for the past few months, getting my own business started. First of all, she always has a smile on her face. She has this amazing positive energy. She has a true sincerity in wanting people to succeed and she truly believes that we will succeed. And I have felt that she's been my biggest cheerleader through this entire process (and we started from scratch). Christie with her intuition, along with her experience, has been able to really give me good guidance, and helped me see where I have blocks. It is wonderful to know that Christie has my back. She believes I can succeed. She has the skills, the knowledge, and the intuition to help me succeed. And I would recommend that anybody who wants to start a business, shift their business, improve their business, to work with Christie."
Kari Vest England, Coach, Healer & Intuitive
"Christie helped me identify professional avenues that were natural fits for me and my personality. I would 100% recommend hiring Christie and allowing her to show you how truly life changing her intuitive sessions are. Now, I won't make professional decisions until I have a chance to consult with Christie. Hiring Christie equates to success!"
— Cort Twitty, Wealth Strategist, Corporate Emotional Intelligence Expert, Author, Candidate for 2022's Top 100 Innovators & Entrepreneurs
"Before we started, I was not feeling very connected to my business. After a period of taking a break from my business, I was having trouble knowing where to start or what I wanted to do. Christie was able to help me figure out where I'd given away some of my energy (which I hadn't seen up until that point). She really helped me take back my power in my business. When I did that, I got back my motivation and my purpose. I could engage with my business again, and feel like I had more power over it. That was a really big deal for me! I'm super grateful that Christie was able to see these things!
I also found the Soul Alignment to be very purposeful. Christie was able to help me get back into alignment with my soul path. When she did those sessions for me, I felt a very visible change. I felt way more connected to who I am and who I want to be. I felt the Soul Alignment was very spot on and very illuminating about who I am. It helped me to gain more confidence in the things that I knew about myself (but I had been denying). To see this clearly and plainly in front of me was helpful. It helped me to trust myself better!"
— Holly Harris, Past Life Regression, Human Design and Astrology Specialist
"Christie has a really unique and powerful background. She has a strategic business background and she's also very gifted in Intuitive Development, Spirituality, and Energetic Support. The way she combines these two worlds together is unlike anything I've actually ever experienced with any coach or mentor in my past. It's specific, it's thorough, it's extremely detailed, and it provides a roadmap. Her work just provides the ability for you to not only know what to do next, but where and how you can take your business and yourself to this next level in your mission.
So I really highly recommend working with Christie. She's a teacher that operates out of integrity, she deeply cares about your success and what you're here to create and offer the world. And she's also very devoted to her own transformation, which is a big deal for me because we all have to be on this path of developing ourselves (no matter how long we've been in business and how much work we've done).
If you're looking for a teacher who can blend these worlds together beautifully and provide a really strong solid container of high level support, come and check out Christie Turley's work. She's a fabulous Mentor, Teacher and Guide. And I'm just so blessed that she's been in my life and that I've had the opportunity to experience her work. "
Vanessa Petronelli, Intuitive Guide & Spiritual Teacher
"Working with Christie gave me so much clarity in my business.  She was able to take a big, but very vague idea, and break it down into actionable steps for me to move forward. I left each meeting feeling excited and empowered, not overwhelmed.  Not only did Christie provide the marketing savvy I needed, she also helped me identify the blocks that were holding me back in various areas of my life and business.  I highly recommend working with her!"
— Christine Volden, Founder & CEO , Collective Knowing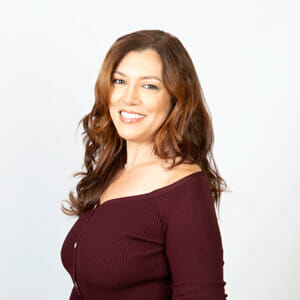 "Working with Christie Turley has probably been one of THE BEST business decision I have ever made! She's quick, she's smart, she's bright, she's intuitive, and she helps you tap into that as well. And probably one of my most favorite things about our business relationship is that, she is not overbearing, she lets you lead the way, but then also points out where you might be missing some things. She dots the I's, crosses the T's, has such a wealth of knowledge from her previous work experience in marketing and sales, and she knows exactly how to help you curate a message. I have only been working with Christie for a couple years now and since then, I have seen my business explode! And I am so grateful, I'm SO grateful. And you would be remiss not to have Christie in your life and your business.
Karith Foster, Author & Speaker and Founder of Inversity™
"When I worked with Christie, she actually listened to what I needed and she was willing to get into the nuts and bolts, instead of giving me a to do list. She got right in there with me and my business. It made such a difference. It was a turning point for me. I have faith that there were good coaches out there. But when you work with Christie Turley, you have worked with the best. And she will give you what you need. Your life will change, your business will change. And you will be a better entrepreneur and business owner for working with Christie Turley."
Marcia Ramsland, Author & Speaker
"So enjoy working with Christie. She is an expert and can direct the conversation quickly to the core of what needs to be discussed. She makes me think and she is always supportive and encouraging.


"
— Kimberly Hambrick, Business Consultant
"Working with Christie on branding, the brand story, the arc of the story (and who my character was in the story, who my who my ideal client was, what their key frustrations were, what their their beautiful, idealistic goals were), and how I could help them bridge the gap between where they were starting and where they wanted to be. So I found working with helped me gain a lot of clarity around that, which has since helped me with everything that I do, because it's a bit of a lens and a filter that I view everything through. Christie helped me work through all of the really important deep thinking and it has changed everything: the way that I approach the entire business and brand."
Julie Ann Cairns, The Abundance Code
"That was the most clarity I've ever had and since then I've had everything I've needed. Christie provided all the clarity, the structure, the strategy and everything needed for me to execute with my team . And now we are on the path to being as focused and specific as possible to inspire and empower as many women as possible across the planet to live the life of their dreams."
George Bryant, Civilized Cavemen
"While pivoting my business during the pandemic of 2020, I was a little confused... I was introduced to Christie and she lovingly smacked me into clarity! She is a focus whisperer when it comes to helping otherwise distracted executives find their way to the thing that matters most... PAYING CUSTOMERS! She's amazing! I highly recommend her as someone who can guide you through an organized process of finding your 'Purposeful Profit' channels!"
— Todd Westra, Leadership Coach, Chief People Officer
"As a successful business owner for 30+ years online and offline, I've known Christie for a number of years now and I can tell you she is results-driven and a joy to work with.
"
— Kathy Hadley, Author and Business Coach
"Talking with Christie was such a phenomenal experience. She is not only a fabulous listener, but she has the gift of quickly processing what you say and providing a guiding vision of how that knowledge could be used to make an impact. Amazing!"
— Tammy Barlette, Speaker and Retired Fighter Pilot
"Last month I scheduled a call with Christie because I had hit a block, and was in need of a creative spark in order to amplify my messaging to create more visibility for my brand. Because I was so completely stuck on my bio I was missing far too many opportunities. My time with Christie was astounding as the creativity flowed throughout our jam session, and by the end we were able to create a clear message with a strong image of the direction of my future messaging. ABSOLUTE GAME CHANGER!!! Within 1 day of posting my new "About Me" on LI I had booked 2 calls to discuss my coaching services. Thank You Again Christie!!!"
— Jason Tracey, Business Coach
"Christie is amazing-- such a wealth of knowledge, that sees the bigger picture and knows how to tie it together. Thank you for your insight and help!"
— Samantha Ruberto, Coach and Podcaster
"Christie Turley is an exceptional marketer, branding specialist and is extremely focused. She is truly someone who wants to help her clients and is always stepping up to provide valuable insight, content and share her vast knowledge. She is bright, articulate and truly a leader. She can make a difference for anyone who is looking to pivot their business - now more than ever. Listen to her podcast....she is exceptional with great information."
— Rhonda Sher, Business Consultant
"Christie is a unique blend of savvy businesswoman and soulful sister. If you want to make your brand sing and soar, connect with Christie. You'll be happy you did."
— Christine Martinello, CEO, Inventor, Speaker
Request a Clarity Call
Book a complimentary, no-obligation 30-minute consultation to discuss your goals and learn how Christie's services can help you unlock your full potential. Request a Call here.
Request a Clarity Call
Using my intuitive gifts and business acumen, I can identify what specific areas of life & business are causing blocks in flow and what specifically can be added, removed or changed in each area for increased abundance.
Christie has consulted with companies ranging from start-ups to Fortune500 brands.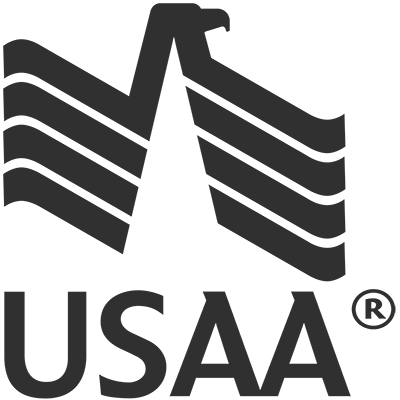 "I hired Christie to direct the transition of our marketing operations to the internet. Everything she told me from day one was correct, everything she said she was going to do she did, everything she promised happened exactly the way she promised it would. A very rare person in the world of business – she has the creative skills to capture the core message and the passion for detail to make it happen.
We were changing the direction of our company back in 2011 after thirty years in business and wanted a new vision and new marketing plan. We are a small family business competing against giants with mega money so not a simple challenge. We hired her firm based on recommendations from several clients that we spoke to.
Christie and Jared took the time to fly to Lauderdale, went through the Fort Lauderdale Boat Show (largest in the world) as potential buyers to test shop our actual competitors. She came back with a lot of information and recommendations we were not aware of. She then generated a plan of action with a timeline and a budget. Everything happened as promised, on time, on budget, and we are still using the basic frame work they created in 2011-2013.
I think the key question is would I hire them again? Yes.
— Mike Joyce, Custom Yacht Company
"Many thanks for your company's work on our website design and usability. You brought together knowledge of consumer psychology, marketing and web functionality. The customer service gets an  "A+" from me, in spite of our constant requests and relentless demands. We love your company's ability to take care of us well after the big site launch. Great insights for all the fine tuning and marketing strategies including PPC, SEO, website changes. The best news of all is that we are already seeing positive and exciting changes in our site's  hits, leads, conversions and sales. Thanks again! Your whole team gets kudos and we're happy to refer others!"
— Eric Jensen, eLearning & Publishing Company
"That was the most clarity I've ever had and since then I've had everything I've needed. Christie and her team provided all the clarity, the structure, the strategy and everything needed for me to execute with my team . And now we are on the path to being as focused and specific as possible to inspire and empower as many women as possible across the planet to live the life of their dreams."
— George Bryant, Civilized Cavemen
"I just wanted to take a moment and let you know how very thankful I am that you are on our team. When we began our search for a marketing firm, we wanted someone who is hard working, has great ideas, a strong business sense (of our and yours), and integrity, and really just 'gets it,' you impressed us on day one, and you have truly surpassed our expectations as a marketing partner ever since. Thank you so much, Vanessa and I feel so blessed to have you on our team."
— Dr. Day
"Christie and her team have helped us not only identify new lead sources, but also how we can then turn those leads into new revenue sources. Our pipeline of leads increased by more than 100% as a result of their analysis and a few tweaks to how we were doing things…
…I hope you know how very much I appreciate working with you. You have done amazing things to help us turn around, and in many cases, start marketing efforts that are helping us turn NSA in a new direction. I appreciate your ideas, thoughts, and implementation of so many things…about this business to make it run more effectively. Here's to another year of doing great things for NSA!!!  With tons of gratitude…"
— Stacy Tetschner, CEO, National Speakers Association
"I've been on the Board of Directors for the National Speakers Association for 10 years. In the last year, since Christie has been involved, we've made significant strides in our marketing campaigns and our resulting ability to connect with both current and prospective members. Our messaging and engagement is much more strategic, and her outbound efforts have resulted in proven membership increases. Christie's contributions have renewed our staff's marketing motivation and created a focus on execution that I know will result in significant long-term success for NSA."
— Laura Stack, NSA President 2011-2012, Professional Speaker
and Author of What to Do When There's Too Much to Do
"I'm so grateful for Christie Turley's Coaching . . .  for the detailed feedback, her expertise, and critiques that move me ahead on exponentially marketing my business. She tracks well with what I'm asking and gives detailed course direction with already researched downloads. You know she's been there, done that, and that is why I trust her.    I've had high level coaches before that give good, general direction, but this is the first time I've gotten the detailed coaching I've been looking for. I'm so glad to have found Christie and I highly recommend her. She knows what she's doing and will get you where you want to go faster than you could ever do on your own."
— Marcia Ramsland, The Leading Online Organizing Coach for Business & Life Success
"I really enjoyed Christie and her team's smart, strategic and laser-focused approach on how to maximize Infusionsoft's powerful capabilities. I also appreciated her insights on how to improve our web marketing, lead capture and lead nurturing email copy for maximum ROI. Just for fun, she also assisted me in identifying market trends and growth opportunities with another venture I'm working on. I really enjoyed working with her!"
— Tom S., CPA
"Program went well… it's the best remote workshop ever from both attendance and revenue – couldn't have done it without you!"
— Tim W., Professional Speaker
"Christie and her team kept us from dipping with the recession. They helped our company organize our marketing plan, rebrand our products, and work directly with our advertisers which made a big difference in our bottom line. Christie and her team know marketing and were not just easy to work with, but personable and fun. There are thousands of marketing companies who promise results; but they deliver."
— Rebecca K., Education Publishing Company
---
Christie & Her Clients Have Been Featured In:
---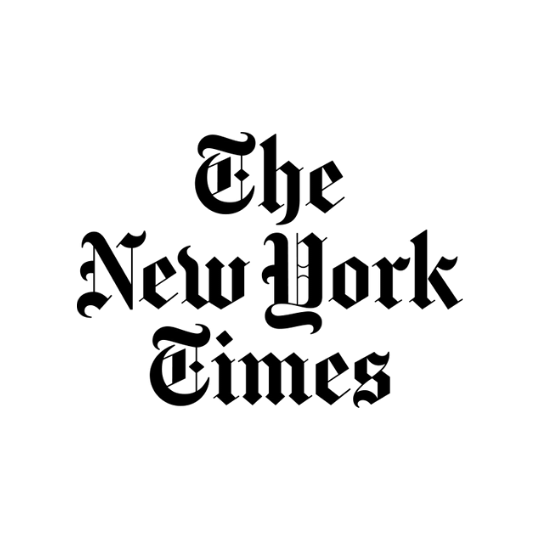 ---
"I showed my team your review of the site and pages. They are also impressed with your knowledge and assessment. We are extra motivated to work with you."
— Raelene Bergen Harder, CEO, Tribe Leadership Consulting
"Working with Christie and has been one of the better decisions I have made as a business owner. Christie helped me to think outside of the box when it comes to marketing. Her strategy-first-tactics-second approach was exactly what I needed as I was building and growing my business. She helped me slow down and focus on my strategy without getting caught up in the minute details of it all.
She encouraged me to step outside of my comfort zone to try some new approaches to my marketing strategies. That push was exactly what I needed and it has encouraged me to start working on some really exciting projects that I know I would otherwise have said no to.
Christie has definitely made all of the difference in my business. They gave me a new excitement as I see all of the opportunities in front of me."
— Kim M., Coach and Author
"Christie Turley is a straight-shooter who knows her business! There's no dancing around a topic… her advice is spot on and her direction clearly stated. She is honest, reliable, and well-informed of industry trends. Her guidance has been pivotal to our growth within an under-represented industry."
— Milissa K., President, non-profit
"Thank you for all your help revamping our website. We love the new look and have gotten very positive feedback so far from our clients. Our website now gives much better, more specific information on what we do and who we are. We are very proud! I will definitely refer your marketing company to other business owners I know. You have been so fabulous to work with!"
— Kristine K., Employee Benefits Company
"Christie and her team did an outstanding job with the branding of my PR firm. Every time I give out a business card I receive a compliment on the originality, color and overall design. I am very happy with my Web site as well, and look forward to working with Christie continuously over the years. It's also nice to work with someone who is a detailed and reliable account manager. She always kept me informed on where her team was during our branding process, and stayed on top of me when I was falling behind on my deliverables! I highly recommend working with Christie for all branding needs."
— Aly S., Public Relations Firm
"I have been impressed with the level of service we have received, from the design all the way through completion. The website looks great and you always seem to respond in a timely manner to our changes and questions. If a company is looking for a one stop shop for their online marketing and web design,I wouldn't hesitate to recommend Christie and her team. Great job and thanks!"
1 year after launching new website:
"Christie is great at taking her expertise in marketing and explaining how each decision we make affects the other areas of our marketing plan. The product we have is solid, productive and successful. I come back to her every month because of the success we are having, but more because we can communicate honestly about every step and I understand where I am going."
— Aaron W., PEO / HR Outsourcing Company
"Our website used to be hard to navigate, took too long to load, and had all the content embedded into graphics so the search engines couldn't read it.  Since hiring Christie and her team, our website is more usable, has relevant, educational and search engine-friendly content, and best of all, produces new customer leads. I'm also very excited about our latest project, a direct mail campaign which has produced amazing returns. They are gifted marketers and I'm glad they're our partner!"
— Keith T., Technology Company
"When my hair salon was ready to build a website and stronger brand image, we considered several marketing and web design options. Choosing Christie and her team was by far the best decision that we could have made. We decided to launch the site on a very tight schedule because of a promotional event that we were hosting at the salon. They far exceeded our expectations with the production schedule and designed an appealing, easy-to-navigate web site. Their personal attention to detail and thorough consultation ensured an enhanced brand image that carries throughout all our printed materials too. Their staff produced promotional support materials in record time that was of highest quality and phenomenal creativity for our event, making it a great success. We are excited to have Christie and her team continue to consult us as we work toward building a more profitable business."
— Heather H., Health & Beauty Company
"I can't stop talking about the logo and brand Christie and her team designed!  Everyone who sees it, absolutely loves it.  Furthermore, the website and direct mail campaign they designed for us compliments our brand and our company's personality perfectly.  Working with Christie has been a pleasure. They are true experts in marketing with stellar design talent and superb communication."
— Rob T., Real Estate Marketing Company
"Christie Turley is dream come true. Not only did she help me create a website that went beyond my wildest dreams, but they assisted me in creating an entire marketing package—one that fit my needs and my budget. I have felt supported and nurtured from day one. Working with Christie Turley has been not only one of the best business moves I have made; it has also been a sheer delight. I could gush forever! Thank you Christie!"
— Rebecca E., Apparel Manufacturer
"Christie spent hours just getting to know our staff and understanding exactly what we are all about. The website is fun to browse, easy to navigate, and informative! The site is so functional, that it saves us at least 2 hours per prospect explaining information. The best business decision I have made this year has been to hire Christie and her team."
— Amy G., Dance Education Company
"We knew for quite a while that we would need to redo our website, but kept putting it off.  We were already using Christie and her team for another project and decided to see what they could do to make our website better.  They gave us some suggestions, showed us a couple different layouts and we were able to give them some ideas of what we were looking for – which produced a great website!  We all worked as a team throughout the whole process.  It was a great experience and we look forward to working with them on other marketing endeavors in the future."
— Derek S., Physical Therapy Company
"The website Christie and her team designed for us perfectly conveys our new brand. The look and feel is lively and fun, yet professional. And with its easy-to-use navigation and powerful search engine capabilities, potential customers find what they are looking for when they need it. Our website has also brought us new business! Customers said they chose us over the competition because our website is modern, relevant, and informative. Christie has helped us better position ourselves in the workforce optimization market – thank you, Christie!"
— Rachel S., Technology Company
"Christie and her team have done an outstanding job of updating our image. They created a bold new logo along with an outstanding new website.  Our customers are definitely taking notice.  In our business, image is everything and Christie and her team moved us to the head of the class!"
— Tim N., Custom Trailer Manufacturer
"I am extremely pleased with the work we received from Christie and her team.  They were always prompt, detailed oriented and most importantly, reliable.  We knew we could count on getting quality product month after month and there were never any unwanted surprises.  Christie and her team were a pleasure to work with and I would definitely recommend them to anyone who seeks quality work."
— Leigh E., Medical Device Company
"Christie designed our logo and provided other promotional items for Custom Dream Homes. The work/design was impeccable."
— Bill M., Custom Home Builder
"We've been working with Christie and her team for three years and they've helped us become ranked #1 for many of our keywords on Google.  We've enjoyed exponential leads and sales due to their hard work.  We also always get calls from new leads who say they love how our website is so easy to navigate and looks so professional and it's one of the reasons they chose to do business with us rather than our competitors.  We are now positioned as a leader in the local market."
—Bill B., Automotive Company
"We absolute love the brochures! I am impressed with the printing quality and the overall look and feel of the brochure."
— Nick J., Non-profit Organization
"Just wanted to thank you so much for helping me with my website. Your enthusiasm, patience, expertise, congeniality, and all around professionalism has turned a potentially scary project into a joy.
I appreciate that you have taken pleasure in watching the site grow). I cannot tell you how meaningful it is to feel like I have an interested expert in my corner.
This is only the beginning but I can see that we are heading in the right direction. You have been wonderful to work with!!"
— Tony M., Real Estate Industry
"6 months after launching new website:
"I cannot say enough good things about Christie and her team. They completed everything on schedule, as promised, and then some!! I have had a sub-standard website for many years, and received very little business from it. Since having it re-designed, serious inquiries are up 1000%. My new website is beautiful, works perfectly, and most importantly, attracts new clients"
2 years after launching new website:
Wow, everything must be running smoothly…I have not emailed you in a while! In fact everything is going great. The website has taken our volume off the charts!Thank you for everything you do to keep my business popping!!"
— Dennette N., Apparel Manufacturer
"Christie and her team are professional, inventive, cooperative and responds quickly. Our customers love our new website and continually tell us it is the best they've seen."
— Marie M., Day Spa
"Christie and her team created a whole new brand identity for our company. We now appear more credible. More capable. More professional. I believe we are in for a great year with our new presence."
— Randy G., PEO / HR Outsourcing Company
"We hired Christie and her team to take us from our logo to a brand that is more this century. They hit the nail on the head in the very first round! They even threw in a tagline that we didn't even ask for. I am so pleased!"
— Patty C., Custom Home Builder
Request a Clarity Call
Book a complimentary, no-obligation 30-minute consultation to discuss your goals and learn how Christie's services can help you unlock your full potential. Request a Call here.
Request a Clarity Call
Using my intuitive gifts and business acumen, I can identify what specific areas of life & business are causing blocks in flow and what specifically can be added, removed or changed in each area for increased abundance.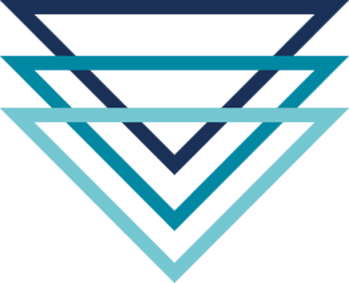 ---
This book offers an easy-to-understand process for unlocking one's intuitive and subconscious minds, so you can improve decision-making and deliver greater profits, influence and impact.
---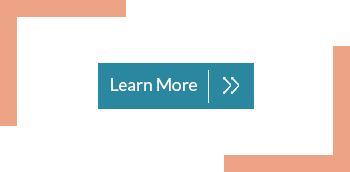 ---
---