I Help You Get to Your Next Level
The NEW key to manifesting what you desire in life is to identify WHERE energy is not flowing and is not aligned to your Genius + Purpose.
Sometimes it can feel that all of a sudden, you're stuck. It's because you've evolved past your current circumstances. It's like you're a potted plant in need of a larger pot, so that you can expand and grow. Or due to others' choices, the circumstances are no longer conducive to your growth and expansion.
Get Unstuck
When these energetic misalignments are identified, it's the equivalent of finding the ONE log that unlocks a "Log Jam."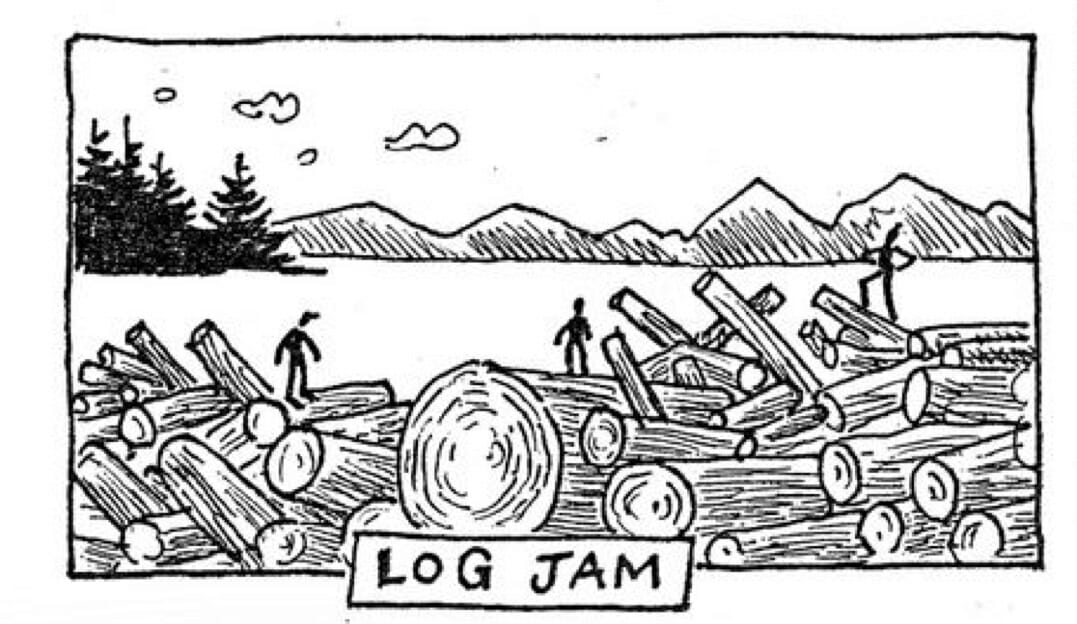 In reality, there can be many "logs" or areas of your life and career that are not currently in full alignment, including:
Relationships - Love, Marriage, Family, Friends, Communication, Trust, Integrity, Values, Beliefs, Interests...
Finances - Income, Investments, Business Revenue, Liabilities, Assets...
Personal Development - Mindset, Intuition, Self-Esteem, Hobbies, Passions, Impact, Purpose...
Health & Wellbeing - Physical, Mental, Emotional, Spiritual...
Career - Position, Promotions, Team, Boss, Culture, Career Trajectory, Job Satisfaction...
Business

Products & Services - Paid and Free Offer, Deliverables, Product Structure, Value Proposition, Positioning, Messaging, Customer Fit...
Marketing - Visual Content, Verbal Content, Strategy, Tactics, Social Media, Brand, Frequency, Methods...
Sales - Methods, Content, Offer Structure, Value Demo, Call-to-Action, Urgency, Benefits, Features, Price, Beliefs/Mindset...
Team Members - Their work product, interactions with others, and contributions of Advisors, Contractors, Employees...
Systems - Processes, Software, Equipment...
Just a small increase to something (like conversion rate) can make a 10X impact on an entire business and its profits!
The same is true for all areas of business & life.
Little tweaks can bring huge impact.
And these little changes bring you back into alignment!
What Does Alignment Mean?
As we go through life, we can get out of alignment.
Much like a little line of code can mess up a website so it's virtually unreadable, it's like the "computer code" of your Divine Soul Blueprint may have been deleted, corrupted or added to— causing glitches in who you were designed to be.
These code changes happen from childhood to adulthood, when you subconsciously programmed others' expectations, projections or beliefs about you, then made choices to change your personality and behaviors to please others and make yourself appear more acceptable.
These choices took you away from your True Self— and towards a False Self. This False Self is who you think you are. Through peeling back the layers of all of these expectations, projections and programs, you can get to the True and Authentic You.
Alignment is precise, much like how a rainbow is formed...
After a storm, a rainbow only appears when you're in alignment with the sun and the rain at precisely 42°.
At 39°, the rainbow isn't visible.
At 51°, the rainbow fades quickly from view.
Only at 42° is it at its brightest and boldest.
When you can energetically and physically align your Divine Soul Blueprint (your 42°) to everything in your life and your career, you can shine your brightest and manifest all that you desire (the metaphorical rainbow).
My process can help you save time, money and energy (by working on the right things that are uniquely aligned to you).
And the best part is...
When you're IN alignment, you feel fulfilled and in love with your life and business. 
It's like you have the Midas Touch!
I can help you identify what specific areas of life, career & business are causing blocks in "flow" and what specifically can be added, removed or changed in each area, so you can get unstuck and live your genius.
When You're OUT of Alignment,
You Feel Something is Missing.
When You're IN Alignment,
You Have the Golden Touch.
What Christie Brings to The Table:
Persuasive communicator and effective teacher with unique, independent perspectives.
9 businesses started, streamlined, bought &/or sold.
Over 20 years developing marketing, publicity and branding campaigns. Winner of multiple awards.
Instinctive ability to look at a brand, name or message, and immediately know if it's an authentic match to who the person truly is (and how to re-align it).
Intuitive of others' gifts, abilities and purpose and how to make the best use of their energy.
Subconscious + Intuitive Mind expert in rewiring the brain to create new results.
Weaver of patterns of the past to develop new creations that are sustainable and valuable.
Creative strategist, analyst and complex problem solver.
Innovative & forward thinking: "let's find a better way."
Certified and/or "fluent" in 20+ science-based and alternative healing modalities such as: Mindfulness-based Cognitive Behavioral Therapist (MCBT), Certified Hypnotist and Hypnotherapist (CH), Neurolinguistic Programming Master Practitioner (NLP), Strategic Life Coach Practitioner, EMDR Therapy, Spiritual Response Therapy (SRT), Applied Kinesiology (Intuitive Muscle Testing), Dowsing, Emotional Freedom Technique (EFT Tapping), Emotion Code, Human Design (HD), Gene Keys, Astrology, Reiki Master, Sound Healing, Chakra Healing, Heart Opening, Inner Child Healing, Core False Belief Reprogramming, Shadow Work, Brain Wave Meditation, Mindfulness Meditation, Self-Inquiry Meditation, Past Life Readings & Clearings, Generational Healing, Universal Laws Alignment, Masculine/Feminine Wound Healing, Soul Facet Retrieval, Ancestral Vows, Past Life Contracts, Energetic and Entity Clearings, Akashic Records Readings, Remote Viewing, Channeling, Mediumship and more.
I help my clients answer 3 main questions:
Who are you? (Your True Self)
What are you here to do? (Your Purpose + Genius)
How do you apply that knowledge to your life and career? (Your Best Use of Energy)
And I help you clear subconscious beliefs and patterns that keep you stuck and block you from manifesting your ideal life, relationships, health, finances, career/business and more...
And then, I help you answer 3 more questions:
How do you monetize your passion?
How do you amplify your influence?
How do you reimagine your body of work?
(So that you can live your genius.)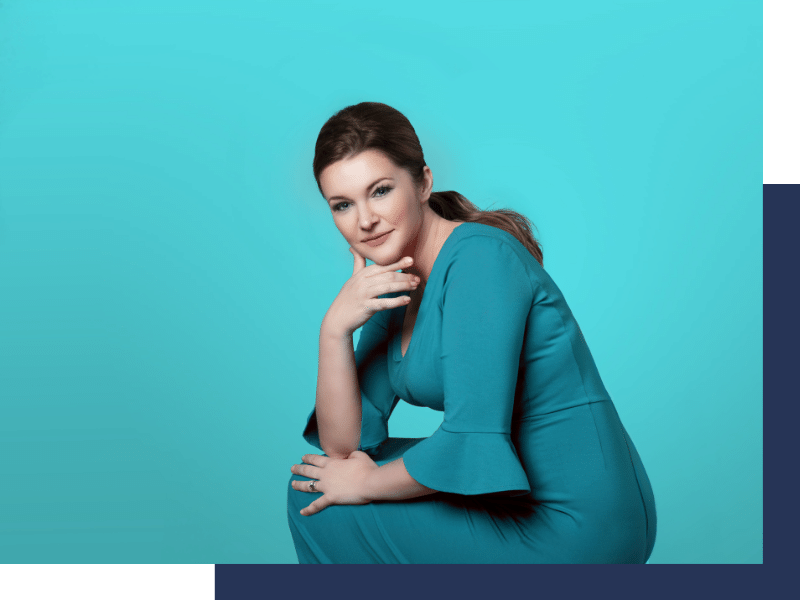 Private Strategic Consulting
Various Packages are available:
VIP Days: 1-2 days in Park City, UT or virtually on Zoom
Package of 3 Sessions: 90 minutes (via Zoom or phone)
Bi-Weekly or Monthly Sessions: 90 minutes (via Zoom or phone)
Also includes:
Email Access Monday-Thursday: to ask for written feedback and insights.
Voice Access Monday-Thursday: voice feedback and intuitive insights on any personal/career/business matter, via Voxer.
Investment:
Varies depending on duration and scope (
please request a Clarity Call
).
In Our Work Together, We Can Also Cover:
Whether you already have a successful business that you've lost interest in, or you're shifting careers to start a new business, this service draws on my experience owning 9 businesses and consulting in 50 industries across 1000's of clients.
I look at your identity, genius, purpose and then assess your business (sales, marketing, team, operations, systems) and/or your business ideas, and check for alignment. I'll share what may need to shift to bring yourself into full alignment. We can identify the highest aligned ways to engage with your prospects, market your business, your highest aligned products, services, business structure and business model.
You already have a successful business and you'd like to optimize the results of that business or perhaps diversify with a new product, business, vertical or industry. This service draws on my experience owning 9 businesses and consulting in 50 industries across 1000's of clients.
I look at your entire business (sales, marketing, team, operations, systems), check for alignment and what may need to shift to bring it into full alignment. We can identify the highest aligned ways to engage with your prospects, market your business, your highest aligned products, services, business structure and business model, so that you can amplify your influence.
Many conscious entrepreneurs are experiencing a death/rebirth of a business, strategy, relationship, or an outdated way of operating that you've evolved past, which creates a huge upheaval.
You're on this website because you are a Wayshower—a Pillar—leading others in a new paradigm. I assist conscious entrepreneurs (like you) to recognize and embrace their Genius and guide them through to their Next Level.
I also draw upon my 20 years of experience in business, branding, marketing and publicity. I will help you create powerful positioning, craft brand stories that sell, rename products/services, re-engineer offers, position pricing and unify your entire message to fully align. I'll also make any other brand positioning recommendations that I see fit.
This service draws on my 20 years of experience in branding and creative direction. I look at your brand strategy, visuals, website, logo, colors, tagline, website, content, etc. I measure the alignment for the entire brand and what to shift to bring it into full alignment. Your Brand is a representation of your Energy and so it's SO important that it's in full alignment and in full self-expression with who YOU are at Soul Level.
This service draws on my experience running million-dollar product launches for top entrepreneurs during my days running a marketing agency (many PLF style launches as well as traditional launches).
I look at your launch and check alignment for all the moving parts, including: visuals, copy, team members, marketing plan, sales system, video scripts, webpages, emails and more. I will identify the shifts and opportunities that will bring the Launch into full alignment.  (This includes the opportunities & strategies and not the implementation, of course, because that would be up to you!)
Looking for new venture funding?
I look at the business plan, brand, content, pitch deck, potential investors and launch strategy. I measure the  alignment for the business, funding,  identify and opportunities, so you can fully align to your financial intentions.
Do you have something coming up that is "High Stakes"?
Whether this is a keynote in front of thousands of people, a real estate transaction, a legal dispute, business partnership, or marriage, I can measure the alignment of the situation and how you can shift, align, and clear blocks or resistance, in order to manifest your desired end-result.
When you live your Genius, you:
Know Your True Self + Your Best Use of Energy
Thrive in every area of your life
Experience greater fulfillment
Your Genius is as UNIQUE as your Fingerprint.
"Working with Christie gave me so much clarity in my business. She was able to take a big idea, and break it down into actionable steps for me to move forward. I left each meeting feeling excited and empowered, not overwhelmed. Not only did Christie provide the marketing savvy I needed, she also helped me identify the blocks that were holding me back in my life and business. I highly recommend her!"
"If you're looking for a coach and teacher who can blend the business and spiritual worlds together beautifully and provide a really strong solid container of high level support, come and check out Christie Turley's work. She's a fabulous Mentor, Teacher and Guide. And I'm just so blessed that she's been in my life and that I've had the opportunity to experience her work."
"Christie, you're a brilliant, beautiful, generous soul and I so appreciate how you share your gifts! I thoroughly enjoyed our Soul Alignment and Business Alignment sessions and have learned so much about myself! I am hopeful, excited, and awaiting what I know is inevitable... steady ground, a clear direction, and more energy to start sprinting toward my next level!"
"Working with Christie has been one of THE BEST business decision I have ever made! She's quick, she's smart, she's bright, she's intuitive, and she helps you tap into that as well. She also has such a wealth of knowledge from her previous work experience in marketing. I have been working with Christie for a couple years and I have seen my business explode!"
"I've worked with many coaches and I've never had a coach that was SO intuitive and able to tap into different energies about myself and the business. She's got this ease of combining suggestions, ideas, goals. I was just blown away by the changes in my business within weeks! She's easy to talk to as well. I highly recommend her. Hire her!""
"I've been working with Christie for the past few months, getting my business started. I have felt that she's been my biggest cheerleader through this entire process. Christie with her intuition, along with her experience, really gives me good guidance, and helped me see where I have blocks. She has the skills, the knowledge, and the intuition to help me succeed."
"The clarity I've experienced and the amount I've been able to accomplish in just one year of working with Christie and her genius has blown me away! There are many voices in the business and marketing world that promise to provide tools to grow and simplify your business. If you're looking for efficiency, integrity and understanding, working with Christie is the only way to go."
"I found the Soul Alignment to be very purposeful. Christie was able to help me get back into alignment with my soul path. When she did those sessions for me, I felt a very visible change. I got back my motivation and my purpose. I felt way more connected to who I am and who I want to be. That was a really big deal for me! I felt the Soul Alignment was very spot on and very illuminating about who I am."
"Christie helped me identify professional avenues that were natural fits for me and my personality. I would 100% recommend hiring Christie and allowing her to show you how truly life changing her intuitive sessions are. Now, I won't make professional decisions until I have a chance to consult with Christie. Hiring Christie equates to success!"
Request a Clarity Call
For more information about how we can work together, please request a Clarity Call.
Request a Clarity Call
Using my intuitive gifts and business acumen, I can identify what specific areas of life & business are causing blocks in flow and what specifically can be added, removed or changed in each area for increased abundance.
Christie & Her Clients Have Been Featured In:
---







---
Christie has consulted with companies ranging from start-ups to Fortune500 brands.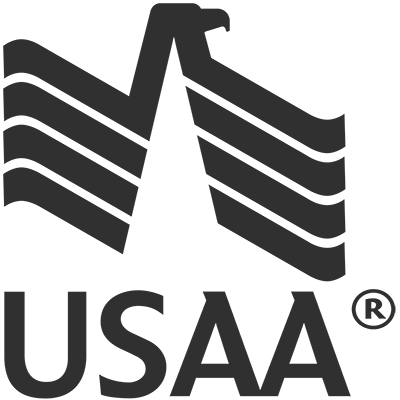 More About Christie Turley
Christie Turley sparks growth in entrepreneurs and professionals, helping them to get unstuck and to uplevel. Her superpower is guiding clients to uncover their genius zones, untapped gifts and limiting biases, so that they can create deep fulfillment, express their most authentic selves and grow their influence.
Earlier in her career, she grew two international start-ups by more than $30 Million total, earning a placement in the INC 500. She also worked with several Fortune 500 brands and ran her own marketing agency for 17 years before exiting to start her online training company.
More than two decades later, Christie Turley is an author of two books: The Intuition-Led Business and UNSTUCK, host of The Higher Genius Podcast, a business coach and a certified practitioner of various therapeutic, intuitive and coaching modalities. As a dynamic speaker, she has shared the stage with many New York Times bestselling authors. She lives in the US Rocky Mountains with her husband and their two daughters.
Christie has first-hand experience growing NINE of her own businesses, including:
A marketing & branding agency
A brick and mortar retail location & franchise
Three eCommerce companies
A digital scrapbooking company
A consumer packaged goods company
A membership & knowledge business
A clothing manufacturer and retailer
Christie has personally advised more than 2,000 businesses, including:
Authors & Speakers
Coaches & Consultants
Celebrities
Pre-revenue start-ups
Service-based businesses
Brick-and-mortar businesses
Spiritual & metaphysical businesses
Non-profits and social enterprises
Her Most Notable Client Results
Helped grow a Start-up from zero to $15million in 5 years.
Helped grow another Start-up from zero to $15million in under a year (<-- not a typo).
Helped grow a company by 3000% and achieve a Top 75 ranking in the INC 500.
Grew traffic by 3X, leads by 6X and event sales by 33% for a knowledge business.
Achieved 770% ROI on campaign and a 315% increase in sales within 60 days and publicity on MTV, Disney and Bravo for a costuming company.
Increased traffic by 400% and qualified leads by 500% within 3 months for a coaching company.
Developed a new brand story and marketing strategy to create a 30:1 Return on Investment— compared to the company's previous 6:1 control for a brick-and-mortar business.
Christie Loves Working With Clients Who Are:
Passionate about making a difference and creating a large impact with their work.
Like to have someone in their corner who can hold their big vision.
Desire a public image that matches who they are and what they came here to do.
Realize that even Gold Medalists need coaches to win the Olympics. They have an open mind and willingness to learn something new.
Desire to remove limiting subconscious beliefs, fears and self-sabotage that come as they succeed on a larger scale.
Know that their big leap isn't going to happen through hiring a marketing firm or buying a course.
Ready to invest in themselves.