Today I'm speaking with Darnyelle Jervey Harmon, an award-winning business growth speaker and consultant who helps service-based entrepreneurs become multi 6 and 7 figure CEOs that scale while profitably impacting the world.
In the episode you'll hear:
The power of a stop-doing list
The 3 things Darnyelle wants everyone to know
How everyday words can be sabotaging us — and how to use positive affirmations intentionally
How your subconscious money beliefs have created your current financial situation
What is holding you back from changing the world, speaking on large stages, closing high-end clients, or creating the income you desire.
If you're inspired by this episode, I'd love to hear your biggest Aha! moments. Take a screenshot of you listening on your device and post it to your social media and tag me, @christieturley!
LINKS:
Darnyelle's Masterclass: http://nextmoneymilestone.com
Darnyelle's Website, Instagram, LinkedIn, Facebook & Twitter

Christie Turley guides visionary leaders to reconnect with their higher genius, so they can improve decision-making and deliver greater profits, influence and impact. She is the author of the book, The Intuition-Led Business, which offers a framework on unlocking the intuitive and subconscious minds, and she is founder of Conscious State University, an online learning platform that teaches leaders and their teams how to make better decisions using science-backed methods. A dynamic speaker, she has shared the stage with many New York Times bestselling authors and is the host of The Higher Genius Podcast. She lives in the southwestern United States with her husband and their two daughters.
Let's Work Together
See What That Looks Like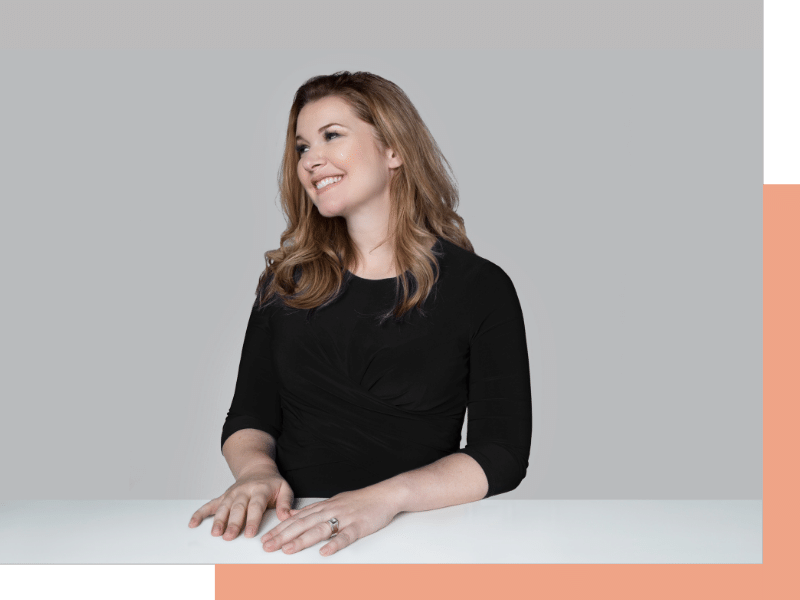 Transcript:
Christie:
Today, I'm speaking with Darnyelle Jervey Harmon, award winning business growth speaker and consultant who helps service based entrepreneurs become multi six and seven figure CEOs that scale while profitably impacting the world. Alright, welcome to the mine. Use podcasts. Darnyelle how are you today?
Darnyelle:
Oh, I'm so excited to be here, Christie. I'm doing great.
Christie:
Good. I am excited for our conversation. We're going to be talking about a lot of things that have to do with money and making Business breakthroughs to have my favorite subjects. Yeah. Good. All right. Well let's why don't you first start off by sharing a little bit about yourself and specifically why you feel it's so important for people to shift their mindsets around money.
Darnyelle:
Oh yeah, absolutely. So I am Danielle Jervey Harmon. I'm the CEO of a company called incredible one enterprises where we exist to help high achieving entrepreneurs leverage in scale faster than they ever could on their own in a way that serves them both financially and spiritually. And for me, if you want to serve the world, you gotta be making money. Like I just, I, one of the things that I struggle with Christie is that I have been around my fair share of entrepreneurs who want to undercharge and over-serve, and I think that's what they should do because how could they ever charge that much?
Darnyelle:
And it frustrates me. And so I really wanted to create a safe space for entrepreneurs to be able to get real with themselves about what in the needs to change internally so that they can experience what they really want. Like we didn't quit our jobs to start businesses in struggle and live Client to Client. We quit our good jobs, or at least I quit my good job. I was making a $125,000 a year as a vice-president and my company. And I left there to do better way better. And when I first came out into entrepreneurship, I was in this sea of women, business owners who undercharged and I did not understand it. And I didn't understand it.
Darnyelle:
When I was in corporate America, we brought in women business owners and we paid them boatloads of money to spend a day on site in our organization. And I just couldn't understand, I couldn't fathom it, but what I realized, and this is why I wanted to have this conversation with you is that it is the mindset, right? And so I even say, until you work on the 16th, just in between your ears, you will not feel six-figures in between your fingers because it's all up here that allows us to experience it down here or in our checkbooks. And I wanna create a space for entrepreneurs in general, but women in particular, because I work primarily with women to really build businesses that serve them both financially and spiritually, make more money than they know what to do with because they're leveraging their gifts and talents.
Darnyelle:
And they're doing them in a way that the world is better because of them doing that. And I'm, as you can see, I'm really adamant about it. It frustrates me and pisses me off to see how powerful women who are not standing up for themselves in terms of what they should be charging for the transformation that they bring into the world. And you probably would say this too. I feel like every single client I've ever had, the very first thing I did was raise their rates because they just weren't charging enough because they thought that it was okay that they undercharge or whatever the price point was 'cause it was more than they need it. It was okay that they undercharged. I don't know. I feel like I'm rambling, but, but I think the, the, the bottom line and the biggest thing is we can not be the change we want to see in the world.
Darnyelle:
If we don't have money enough to have a voice in a seat at the table. And the only way we're going to be able to get a seat at the table and to make real change as to have money and we deserve it. It it's our birthright, like it's our birthright.
Christie:
Yeah. I think, I think there are a lot of things that we have in common. And I agree with you on a lot of those points. And I, I believe that there's definitely a science to pricing yourself the right way. And a lot of people just don't understand the different pricing strategies. So, yeah, I totally agree now. So yeah, I, I w I definitely think it's the same thing you have and a lot of ways. And I D I definitely had my own epiphany a few years ago when I went down to Haiti to do some service. And it's like, you know, look, I've been trying to do all of this impact with my business.
Christie:
And I didn't realize, you know, at the time, no, I do that. The more I make, the more positive change I can make like that. And that's definitely what this podcast is all about is, is that mindset and those six inches between the ears, like you said, so why, w what's at stake if people don't learn to change their money beliefs, I mean, I don't think you have a single person listening that would argue to that argue to you that they don't want more money. Of course, they want more money, right. But there's probably some invisible forces that are effecting what we were earning.
Christie:
And If people were really honest and looked at what they were earning every year, it probably doesn't change a whole lot. I mean, that's the usual case. I mean, right. People who have the right mindset, they can double every year, you know, and grow exponentially. But there was a lot of people that kinda hit this glass ceiling, if you will
Darnyelle:
Do, you know, it's a really cool Christie is I literally just came back from Dubai. And what I loved about being in Dubai is that it's a very opulent and abundant nation and their, the energy, when you get off the plane and your walking through the airport is entirely different than the stench that we have in the us. And so I think it starts there. I think that what's at stake. If you don't understand the importance of earning at the level, based on the value that you bring into the world is that you cannot make the changes that you want to see. So I'm going to talk about myself for a second. I'm the product of two drug addicted parents.
Darnyelle:
I was born in the projects. Wilmington, Delaware spent most of my life in Lac. There was I still, I remember I was 11 years old and some of my little girlfriends out were going to great a venture. No, I wasn't 11. I was 13. We were going to a great adventure, which is an amusement park here on the East coast. And I needed $25 so that I can get a pair of shorts and a t-shirt. So we could all be dressed the same. And I went to remember going to my father and my father screaming at me. What do you think money grows on a tree out back. You got to work hard for money. And I just remember that becoming like a brand on my brain, on my subconscious at that point in time.
Darnyelle:
And from that day forward, I believe that I had to work hard for money, right? So fast forward two, my trip to Dubai last week, and being in, in an energy that was everything you want is already here, or we'll quickly be supplied. And so what's at stake is that our children and our children's children will grow up in a world where they lack, if we don't deal with this right here and shift some paradigms and change the way we show up for our families. And, and this is regardless of if your story is like mine and includes the projects, or you come from a middle-class family or an upper middle class family, even if you're rich, the way you look at money can be off and can impact the way money shows up in your life.
Darnyelle:
If you're not careful, if you're not intentional, if you don't know how to get into alignment around it, and you don't make decisions that allow everything that you do to serve you. And so for me, I just, I just, I just think we have to do better. And that's why I love it. I love what you're doing. I'm glad that we could have this conversation because it each and every one of us raising a, a stake, if you will, that this is what needs to happen is going to create that ripple effect that we need so that people start to ask, okay, what do I need to do to make the shift? And the way I see myself and how I see money so that I can then externalize that and show up differently in the world and create a space.
Darnyelle:
Not only for me to have more of it, but for everybody to have more because me having more, it doesn't mean other people who have less.
Christie:
Yeah, totally. So you mentioned a couple of specific beliefs that you grew up having. What are some of the other limiting beliefs that people can have when it comes to money?
Darnyelle:
There's never going to be enough. You know, I watched my mom, so my mom went to jail when I was eight. And so from eight on, I was raised by my father. But when I was with my mom, I watched my mom do two things. Number one, she stretched a dollar until they hollered. She made the most, as she could out of any money. And number two, she was, she was always behind. She was always playing catch up. There was never enough, no matter what was going on. And, you know, I mean to this day, my mom is 66 years old until this day I have conversations with her and she still holds these beliefs that there was never enough money, which is why that's our reality. M in addition to those, I mean that we don't deserve it.
Darnyelle:
Right? So regardless of where you come from, again, whether you have a silver spoon in your mouth, or you had nothing, because I have friends who had a silver spoon in their mouth, that's still have a terrible relationship with money because their parents constantly berated them and said that they, they didn't deserve it. And they were ungrateful or whatever the case might be. So it, it doesn't matter how much money there was in your life, as you were growing up. It's about the beliefs that you've internalized about the money in that, what is, what will show up in your life. And the biggest thing that I see when people don't deal with the beliefs and realize that there's an opportunity for them to change the belief is that they find themselves on this hamster wheel recreating a cycle for way longer than they have to.
Darnyelle:
And I only know that Christie, because that's what I did. I mean, I still remember when I got free from myself from, from this up here and notice that money came easily and effortlessly, and that it, it wasn't something that I had to stress over or worry about, but it was always ready to be there to give me access to whatever I desired, what I had to just start believing that and seeing it and living it internally and externally for it to show up that way. And it's interesting, the, the tweaks we make here that create more of it out here.
Christie:
Yeah. Definitely your inner world creates your outer world. Yeah. And really like our subconscious mind is like a computer program it's literal to. So anything that you watch, anything you hear anything in the people that you hang out with you? No. The music you listen to can all influence that computer program that is always running in the background and determines what the conscious mind carries out and does its kind of scary and freaky. When you learn more about the brain,
Darnyelle:
It is very scary when you realize it. But you know, it's like Dr. Maya Angelou said, once, you know, better, you can do better. So now everybody who's listening. If you've never heard that before. Right in. And your S your subconscious mind when you were born, that's all, you had everything that was created in your life where the, the imagery in the thoughts, in the words, in everything that you took in from birth through the age of seven, it has created the reality. That is your life today, unless you have changed the programing on the tape,
Christie:
Do we even had a, a guest that was talking about epigenetics and your family history, if you guys are listening, look at that one up too, because it's not just what you grew up around. It's, you know, your parents and your grandparents and what they've passed to you through DNA. So yeah, it, it sounds crazy, but it's true. There are so much research on it. So yeah.
Darnyelle:
Which is we have to know. Right. We can. And so I always say it is for anybody who's listening. If you are an entrepreneur or small business owner in, you're just not making ends meet, I can almost guarantee you that there was something wrong with the way you look at money consciously, subconsciously, but there's something wrong with the way that you look at money in that is the reason why you're not earning more of it. And one of the things that I do early with my clients, Christie, in that first conversation is we kind of lay it all on the line, right? We get right to the heart of what they think about money what's been going on with their, I have them do an assessment so I could see what's coming on or hasn't come in and, and all of that.
Darnyelle:
And I'm able to find those tapes that we basically have to take a slip, hit him or two and crack them so they can stop playing in their minds. And it, it seems like it in an instant, their ability to generate more intensifies, right? I've had clients go from barely earning $5,000 a month to earning 50,000 or a a hundred thousand dollars a month with doing almost only mindset work. That is the whole reason why I created the breakthrough blueprint. I know we're going to get to that, but that's the whole reason because I found is that nine times out of 10, if you are in business and you've been around business for some time, you, you know enough about marketing in sales to have success in your business, if you will get out of your way.
Darnyelle:
And so we sell them, need more marketing and sales strategies. What we need though, is a reckoning here so that we can create a space for all of the strategies. We already have to actually show up and work for us and bring in the client and bring in the results that we've been praying and hoping and wishing for. And, and, and, and I, I changed a few years ago. I changed the focus of my big work to talking about mindset, because it is so important. And 95% is my, my take is 95% of your success as mindset, only 5% is everything else. And they're, you know, there are varying degrees. Some people say 85% or 90% or whatever, I say, 95%.
Christie:
They had actually in the intro. Yeah.
Darnyelle:
And I, and I used to think it was like 80, 85. And then I did this, this study with about 250 of my clients. And then I had a couple of my colleagues also allow me to do it with them. So our ended up our entire sample size, it ended up being about 850 people. And in doing that survey, like, it was just ridiculous. What we learned about it, about people who are, and how their, their mindsets are really jacking him off and playing tricks on them. And because of that sample size. So I was like, you know what, I'm going to start saying 95%, because that's what we found like roughly 795 people who were struggling mindset, it was just crazy.
Darnyelle:
And how it was replicating is showing up in the other areas of their life.
Christie:
Very cool. So let's get into the, the blueprint. What are the steps?
Darnyelle:
Yeah. So I have it broken down into three parts. The first part is really breaking down what you really desire. And I had the, I used to say, break down what you really want. And I would have it like a little asterisk there. And I stopped using the word want because of wants, is a lack word. Totally. And if we are in one, then that means we're not going to get it. And so we started using the word desire because desire is energetic. It vibrates higher. It puts you into the space of visualization and believing for, and seeing an advanced what it is that you want. So the first step is getting crystal clear what it is that you desire and most people. And I know, you know this from your work, but I'm going to say it for the sake of the listeners. They haven't stopped to think about what they really desire if the, the field was level right.
Darnyelle:
And they could have anything. Most people don't know what it is that they would really crave. And so looking at every area of your life and it, and it's simple. And in fact, I invite all of the people who are listening right now to do this quick exercise, write down, you know, the seven or eight different areas of your life. So financial and spiritual and mental and emotional and relationships and love and money, write them all down, and then just rate yourself, like, where would you, if you're being honest with yourself, and if you cannot be honest with yourself, you need a whole nother episode, but be honest with yourself. And where would you fall out right now? Right. So we'll talk about Financial. Since we were talking about money. And let's say, when you do the financial one, you fall out around a sixth, and then the second part is what would it take?
Darnyelle:
Or what would it require for you to be able to say that this is a 10 and being honest, and literally writing down everything that pops into your mind and heart, as you ask yourself, that question, without a filter, just writing it all down, like, you know, I would need this amount of money in the bank, and I need to be driving this car and I need to be doing whatever, whatever they are, because nothing is off limits to you. You can have anything you desire. If you are willing to do the work for it to show up and that workforce to show up, or is it necessarily physical, you know, hammer to the concrete, make you sweat kind of work. It's usually mindset work to make it happen, right?
Darnyelle:
So do that, do that for every area of your life. And then what you do is you expose the gap. The gap what's in there is where we've got to shift your beliefs around the things that you want so that you can get closer and closer to that 10 in that area of your life. But that's the first part is breaking down. What you really desire? No holds barred, no justification, no supplication, no pretest. You can have whatever you crave. What are you crave? That's part one. Then the second thing that I had, well, the first thing that happens after people do that. So they're liberated and excited to go through the exercise, to vision cast, what it is that they would desire if they could have whatever they desired and then immediately fear pops in, right?
Darnyelle:
We start to get it a little overwhelmed. We started to talk ourselves out of it. We start to downplay and dismiss. We say, Oh, you know what? I know I said, I wanted to have a half a million dollars in the bank, but I really only need $5,000 in the bank because the thought of living into our capacity scares most people, because we've been led to believe through our own thoughts, Through what we watch, what we see on TV, wherever were getting our lessons from that people who have a lot, a lot is required of them, right? So the second step is to break out from everything that's keeping you from what it is that you desire. That's where your fear and your limiting beliefs, your self sabotage, your misalignment and all of those things live.
Darnyelle:
So this is where we do the intense work to shift the paradigms that have been running your life for the better of however long you've been living minus seven years. This is the part that hurts and that physical hurt, but a emotional mental hurt, because we were asking people to come to grips first and foremost, with what they believed for as long as they can remember. And then we're asking them to believe something else. And that makes them question who they are and literally brings their identity in the question. And most people, when their identity is put into question shrink back into a lesser version of themselves, and this is why people don't go to the next level is this, you know, the smiling, because I know you know this, right?
Darnyelle:
This is why we stay stuck. This is why we don't produce at a higher level. And this is why we don't change the world. This is why we don't show up on bigger stages. This is why we don't close the high end clients. This is why, because when faced with the opportunity to upper level and become who we were created to be most of us settle into the fact that we don't deserve it. And so we shrink back, even though Oliver Wendell Holmes said, once a mine has been expanded, it can return to the same place. So that's part two is really breaking out of what's in the way. And then the third part is breaking through to the right things that you have to start doing in order to bring what you desire into view consistently and quickly for you.
Darnyelle:
And that is usually where we tap into whatever marketing and say it depending upon what is right, because it's different for every person, but that's where we create some customization. And we look at what needs to change and what you need to start spending your time when you need to dial up and what you need to dial down in order to be able to create a space, to see what you decided that you desired in that first phase to actually come into view, because now all of the self-sabotage, the limiting beliefs in the misalignment is out of the way. Now it does anything, any of that ever pop up again? Like how do you know you have actually gotten it all? Yeah, no, it, it, it, it will, it has a potential pop up. No, because as the saying goes at every level, there's a new devil and we're not talking about the serpent in the Bible times out of 10, we were talking about your inner incredible snatcher.
Darnyelle:
No one wants to stay in this space that they think keeps them safe. Right? Our ego created fear to lead us to believe that we are, we ever, we are in that moment in our safe space. Right. And it's real. We're not safe because it, if we are shrinking back or were not changing humanity, then there is no safety for us. But, you know, we we've, we've lived into, we leaned into the lie that some is better than nothing. Or if it ain't broke, don't fix it. Or, you know, I could keep going on with those axioms about how we play K and make it okay. That we don't live into who we were created to be.
Darnyelle:
And so, yeah, it's going to pop up, right? I wish I, I say it all the time. I wish we could go to bed. And when we walk up to the next morning, we have no memory of all of the limiting beliefs that we used to have. Right. And I always say, no one goes to bed, a blunder and wakes up a wonder every day, you have the potential to be challenged for your new beliefs. And we have to keep leaning into beliefs, which is why we have to create a new normal, which is why the word desire and words like that are so important, which is why we need to start everyday in visualizations. You, you know, I always say, you have to see it before you see it so that you can actually realize it. So we have to do that every single day. We have to speak life over ourselves. We have to use those powerful affirmation statements, even when they don't make sense.
Darnyelle:
Even when, when we look at our bank account, we're not a millionaire. Or even when we look in the mirror and we are 10 pounds heavier, we have to still keep saying it every single day. Cause we were reconditioning our mind to create a new normal. And as we continue to say it over and over and over again, our minds ability to push back lessons and lessons and lessons. If it's like, my mom used to say a lot of years ago, if I have to tell you this one more time, right? But when you tell yourself one more time, you increase the likelihood that it's six, because it has to become the new tape. Because if you only say it once over yourself, and this is where people go wrong with affirmations, they do it one whole day.
Darnyelle:
Right? I am powerful. I am great. I am amazing. And then the next day they forget to do it. And they go right back to being broke and busted and disgust it. Right? But the more you say it, the more you speak it over yourself, the more you retraining your brain to create a new normal for you. And to allow those patterns to now become what is your reality. But if we only do at once, it won't happen. I think it was Brian. Tracy was the very first person who introduced me to that. I don't know, 20 years ago, maybe with writing your goals down every single morning, I literally have a journal. Here's one of my journals right here. It says happiness. It looks good on you, or it looks gorgeous on you.
Darnyelle:
And I literally every morning rewrite, I am so happy and grateful now that whatever it is that I am desiring to bring it to my life experience and positive, present tense as if it has already occurred. I then think I'm a, I'm a believer. So I then thank and praise God for those things showing up massively in my life. And I literally do that every single day, sometimes twice a day. When I come into my office and I have a conversation with a potential client and they tell me know, and my feelings get hurt. Guess what? A goal right back to my journal, write back to reading
Christie:
And did her sometimes, you know, sometimes we really wanted a new client for you.
Darnyelle:
Can you help them? And we get emotionally attached, which is to the point that you interject with that. Cause we do have to detach from the outcome. That's the best way to make sure that we actually end up getting with it. But yeah, I I'm constantly doing it. It's not theory you guys is what I live in breathe every single day in my life.
Christie:
So, so good. Now, is there a wrong way to form an affirmation? Well, I always do.
Darnyelle:
I have to, I forget who it was, who said it first, but I've heard a lot of other people say it since then. And then the juice is this, whatever follows I am is going to hunt you down and overtake you. So make sure whatever you want to hunt you down. It overtake you is what you speak over yourself. Because your, I am statement is your ability to produce and create life in abundance and positive energy around yourself. So we have to be careful. I call them casual covenants when we speak to miss, right? So you're walking a pass yourself in the mirror and you say, Oh, I'm so fat. You just made a casual covenant. And you just told yourself to be fat, your subconscious.
Darnyelle:
It takes every command in everything that you say it as if it's the truth. So it brings more of that into your life experience, right? So the, so the right way or the wrong way to state your affirmations in the speaker for yourself is to speak things that you do not desire to be only what you desire as if you are ready. Are it? That is the power of the, I am. I'm not, Oh, I want one day. I want to be, you know, I am a millionaire. Even if the memo hasn't caught up to your bank account, yet you have got to see it. You've got to say it. You got to see it and to see it as a visualization. Right. So then I would say, you know, if you were a millionaire, how would you add, how would you dress?
Darnyelle:
What would you do every single day? I tell people, I like my, one of my good girlfriends and I, we do this like probably once a month, I'd love to do it. We go to Walmart and we just hide money in random items. So like a Mack can have Maxwell house or you know, it, it has the plastic. Can I live on top of it? You can take off. So we take the lid off and we put a $20 bill now there, or some like a, a, a pair of shoes on the shoe department. We should have a $10 bill in the back of the shoes. Right? Like you just have to act like you would act if you were that always be given to always be doing, to be personifying. The character traits have a person who is that thing, because your subconscious, again, it takes everything that's presented to it as if it's the truth.
Darnyelle:
So as you begin to do these things and you do them inconsistency, they begin to show up for you. And then before, you know, it you're like, wait a minute, I have a millionaire. Whereas it begins to change everything.
Christie:
Yeah. Awesome. And, and is there, I mean, I know that I am statement is so crucial. Is it better to have a noun or an adjective? Doesn't matter. Like, some people will say like I am, and then it's like this inanimate object, like gratitude or love, you know, versus your example was a millionaire or I am growing in whatever. Yeah.
Darnyelle:
Okay. All of the above. Okay. I think it really depends on what you desire, right? If you are a person for whom having someone special to share your life with has continued to elude You, then you might want to say, I am loved, or I am lovable, but you might want to speak that over yourself. If you, you know, if you've had, you know, multiple relationships break out and you know, your, you know, your left holding the seat next year or whatever, or holding your own hand, you might want to speak to that over your life in consistencies. So I don't think that there was a, it has to be an adjective. It has to be a now I think it should be whatever you desire to be. And again, I just want you guys to hear me saying desire so that you can start saying desire and you can take one out of your vocabulary.
Christie:
Now in that third step, the breaking through step. So affirmations. Is there anything else that you would suggest the listeners do?
Darnyelle:
Assistant action. Okay. So I always say we have to give God something to bless, right? I can, I can say all day long, I'm a millionaire, but if I'm not taking consistent action in the direction of the statement, it's not going to happen. There is no a FedEx or ups guy who is going to drop off of millionaire status through your front door, or it doesn't work that way, right. Priors to be in action and moving so consistent action. And when you don't know all of the steps, do the next step, do what you know, to do it. Life has a way of being just like a GPS, right? We do. The next thing we know to do. And as this is, the adage goes in the past emergence as you walk it.
Darnyelle:
So you just take the next step that, you know, to take a step back to that will become available to you. And at some point in time, depending on what it is you're endeavoring to do an opportunity might show up or a next step. My show up to us to hire a Christie or to hire a Darnyelle to get one of us who knows all of the steps to guide you on the path to do it, but just do the notes, the next thing that you know to do, but you have to take the action 'cause we can all just sit around all day long and say, Oh no, I'm great. I'm wonderful. And just, you know, eating Bon bons, we could do that. And then nothing would change other than the way that we see ourselves, which is good.
Darnyelle:
But in order to actually see those things manifest in your life, there's got to be actions that occur. And so in terms of, you know, entrepreneurship and business ownership, that might be business development and picking up the phone, you know, doing more than sending an email, or it might be creating a new product and, and writing the marketing copy or the story behind a new product. So you can share your story through the various mediums that you have at your disposal to do so it could be any in all of those things that occur in succession inconsistency that make the difference. And I tell my clients from a business development standpoint, a minimum of 90 minutes a day or a minimum, they can go and do whatever else you want, but make sure you're spending at least 90 minutes reaching out to people who could be your clients following up with people that you had conversations with, talking about your products and services at least 90 minutes a day, because that's a repeatable habit that will form that will create the consistency that you need to start allowing things to show up for you.
Darnyelle:
And the moment you stop doing it, guess what? It's almost like you, it's almost like you never did it because you could go back to the drawing board and you've got to regain your momentum. So what's better just to keep going. Okay.
Christie:
Yeah. And I, I also want to add to that, you know, it's, it's also, I believe in God as well. And so it's divinely guided action. It's, it's like checking in sometimes a lot of the things on your to-do list are not necessary and they're not necessarily going to take you to your goal either. So you gotta make us stop doing that
Darnyelle:
As well. Good. Yeah. That's a really, really good. And I agree. I think for me, God is the CEO of my company. I mean, I might be the person who physically sits in this chair and signs off on the decisions, but I'm consulting him every step of the way to make sure that it is what I should be doing. And that consulting him is just really checking in with my spirit. It doesn't line up. It doesn't make me feel good or does it produce stress and overwhelm for me. Right. And being able to honor myself enough to say, yeah, know, this is not a good idea for me. Like I literally just, I have an assistant and that was with me for nearly two years who left to go on maternity leave.
Darnyelle:
And then she is going to be a full time. Mom and I had hired a new assistant who had been with me for about three and a half weeks, but she's not the right fit for me. And when I realized she wasn't the right fit, I checked in, I checked in with my spirit internally and you know, I prayed on it for a few days and I let her go. And I was like, listen, you know, you probably are a great assistant. You're just not a great one for me. And I need to be in a space where I'm surrounded by people who add value and give me life and not who frustrate me or drain overwhelm and give me a stress. So I've got to let you go. And, and sometimes it's, it's just that you, no, for me, I spend time every single day before I started my day and sometimes throughout the day, which is why my journalist's sitting on my desk checking in.
Darnyelle:
So I, I definitely agree with you about that divinely inspired action and making sure that whatever you're going to do, does in fact serve you at your highest level for your highest good. That means sometimes firing clients, right? Like I just, I just created, well, I have a program that I enroll people into and I just enrolled somebody on Friday. And then I had a meeting with my team Today and we decided to change the investment and we lowered the investment. Well, that person had already signed up at the higher investment, but guess what I did, I called them today and say, Hey, we made a decision to change the investment for the program. So that means is going to change for you too, because that's integrity.
Darnyelle:
Right. And I don't ever want anything to keep me from experiencing everything that I desire. And so I'm so unwilling to, to make any steps or to do anything that has the potential to keep me out of that. So I think that that's a very good point in distinction that you made. Yeah. Well, this is great. So how can people get a hold of you or learn more about what you do? And then before you answer that question, I want to also say, I want to give you the floor after this and a finish up with an inspiration, inspirational quote or final thoughts. Okay, awesome. So yeah, I would love to connect with any and all of you out there.
Darnyelle:
I have this really, really powerful masterclass. And I'd love to share with you is called three gaps, keeping you from your next money milestone. I believe that there are, there's probably more than three, but there are three really, really powerful mistakes that entrepreneurs and small business owners make that keep them from making the money that they really desire to make in their business. And so I created a master class that really walks you through what they are and what you can begin to do differently in order to close those gaps and turn them into gateways to your next level. And I would love to offer that to you. If you just go to a Next money, milestone.com, Next money, milestone.com.
Darnyelle:
And what I would want to say to you in closing is three things. Number one, before you were formed in your mother's womb, you were gifted with every skill and talent that you needed in order to be able to impact the world and a very special way own it. Number two, you are more than enough. And right now in this moment, there was someone crying themselves to sleep on their knees in prayer and struggling because they're waiting for the real you to show up and answer their problem. And number three, it's time to live your best life is time to recognize that abundance is your birthright and who you are is absolutely incredible and you were born to shake the planet.