In this episode you'll hear:
Her 5 tips to bring peace and calm amidst anxiety and fear, which she learned after witnessing the devastation of 9/11 — that can help you NOW during this global pandemic.
Why Miriam feels we need to create something before we consume social media, news or anything else.
The soul searching questions she asked herself post 9/11 — which led her to abandon her successful financial career for a life of passion and art.
About Miriam Schulman
Miriam Schulman, a watercolor and mixed media artist for over 20 years is founder of the Inspiration Place, an online art class site. Schulman abandoned a hedge fund career after witnessing the devastation of 911 to work on her art full time. Rejecting the starving artist myth, her watercolor and mixed media paintings have been seen on NBC, Amazon Prime, published in art magazines & home decor books and collected worldwide. She has been published in art magazines such as Art of Man, Art Journaling Magazine by Stampington and regular contributor to Professional Artist magazine. She's host of The Inspiration Place, the number one podcast for art lovers who want to learn how to market their art with courage.
If you're inspired by this episode, I'd love to hear your biggest Aha! moments. Take a screenshot of you listening on your device and post it to your social media and tag me, @christieturley!
LINKS:
Miriam's 10 Affirmations for Mastering Creative Anxiety: https://www.schulmanart.com/calm
Miriam's Inspiration Place Podcast
Miriam's Website, Instagram, Facebook, Twitter & LinkedIn
Christie's "Rule of 8" for productivity, creativity and intuition: https://take8love.com/pages/take8

Christie Turley guides visionary leaders to reconnect with their higher genius, so they can improve decision-making and deliver greater profits, influence and impact. She is the author of the book, The Intuition-Led Business, which offers a framework on unlocking the intuitive and subconscious minds, and she is founder of Conscious State University, an online learning platform that teaches leaders and their teams how to make better decisions using science-backed methods. A dynamic speaker, she has shared the stage with many New York Times bestselling authors and is the host of The Higher Genius Podcast. She lives in the southwestern United States with her husband and their two daughters.
Let's Work Together
See What That Looks Like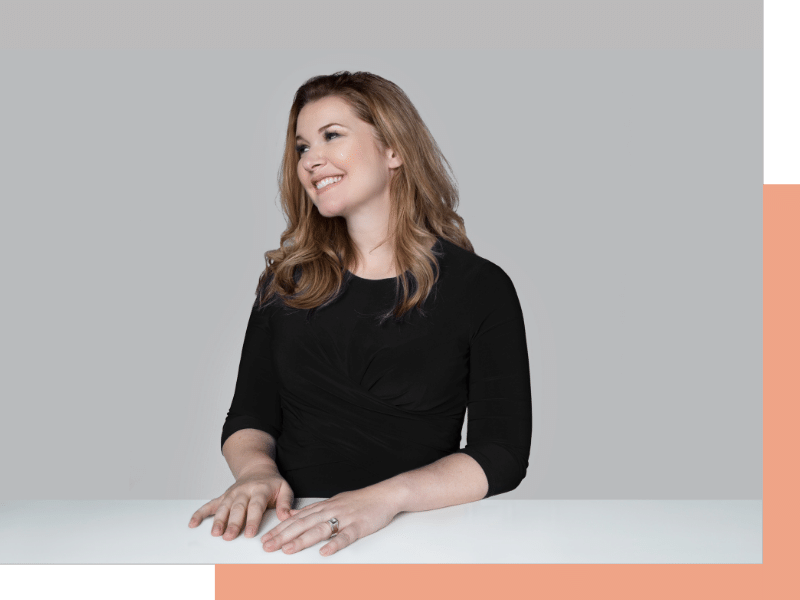 Transcript:
Christie:
today's guest. Couldn't be more perfect for this time that we're facing right now in the middle of this global pandemic, Miriam, Schulman actually witnessed the devastation in New York city after nine 11. She has some amazing tips to help bring you peace and calm amidst this time of anxiety and fear that every one in the world is, is feeling her tips are amazing. So I can't wait for those to unfold. Also. She makes some great points about why she feels we need to create something before we consume social media news or anything else. And we'll talk about what that means, even if you're not creative, even if you're not an artist. So this will definitely apply to you. And we'll also go through some of the soul searching questions that she asked herself, post nine 11, and those soul searching questions led her to abandon her very successful financial career for a life of passion and art.
Christie:
So let me go ahead and introduce our guest. Miriam Schulman abandoned a hedge fund career after witnessing the devastation of nine 11 to work on her art full time. She rejected the starving artist myth and Her watercolor and mixed media Peyton painting's have been seen on NBC Amazon Prime and published in top art magazines and home decor books nationwide, actually worldwide. So please join me in welcoming Miriam to today's mind muse podcast. All right. Welcome Miriam.
Miriam:
Thanks for having me. Christie it's so exciting to be here. Yes. So we were living in some interesting times right now. We're, you know, depending on when you are listening to this, we're either in the middle of a huge global shift or we're in the aftermath of that global shift. And it will probably take a couple of years at least to shake it out. Right. And I'm Miriam is so interesting in so many ways, but tell us a little bit about your story about nine 11 and also working in the world trade center and how things feel a little bit similar right now. Yeah. Okay. So first of all, for your listeners, just so know I am. I'm 51. That's how I'm old enough to have been in the world trade center, not a, not Have a look at it. You look at it, I'm lucky it on her. And she looks not a day over 35. Oh my gosh. Things. Or it's going to look like a few more weeks of this quarantine. Christie I mean, I'm going to look like the crypt keeper. My I false eyelashes have been falling out one by one. I cry every time I see it in the sink and my, and my roots are growing out. But anyway,
Christie:
And your life, but the Centre to like, this is what I'm saying.
Miriam:
So I'd been spraying my roots with, I have white roots. I've been spraying it with spray. I have to go online. And then as soon as we're done with this, that's, I'm getting more spray. And I'm also researching any black market hairdressers. Cause you're not really legally. You're not legally supposed to have anybody come to your house. Even one on one, I don't care anymore.
Christie:
It's like doing a drug deal. Like the drug deal on the back alley abortion.
Miriam:
I just, I need this and I don't care and I will pay for it.
Christie:
So funny. Yes. You have to have a sense of it,
Miriam:
A humor through it, through all of this. You just, you just do, you do,
Christie:
You do. Yes.
Miriam:
And I think we've taken care of our toilet paper needs. Cause we discovered that my husband's paper supply. Well, we basically, he told me the other day that we have basically three weeks of toilet paper and then we're, we're done in the, in the house. So his, his office supply company will actually deliver a toilet paper. He just has to be there to receive The anyway, we don't need to discuss our toilet aid needs,
Christie:
But we do. We have a mic relief though, during this whole thing, like, why is everyone, why is it zombie apocalypse over a toilet paper right now? You know, I knew that that is not foods or non-perishable foods. It's like
Miriam:
Toilet paper. Okay. Well, well thank God I'm a vegetarian. And nobody likes the food that I eat. You know, like I'm not fighting. No, one's fighting with me over the broccoli and the Pinto beans, so, okay. That's who we were talking about. So I am old enough to not only was I working during nine 11, but I actually was working during the first bombing of the trade center back in 92. And it was the lessons I learned then that kind of gave me a different mindset when nine 11 happened. Should I, can I take the story back that far? So in 92, I was not an artist that I don't know how your introducing me during the intro, but right now I am a full time artist and I teach online art classes and I also help artists build their own businesses selling art.
Miriam:
But at the time I worked for in 92, I worked for Solomon brothers to work in the, in a very intense trading company, pretty much like a Michael Lewis novel. So this is the, the actual people he writes about work. That's how I interacted with. So during the first bombing, I happened to be eating lunch in the cafeteria with my girlfriend, the light's, the power went out in the building and they told us it was a content failure. So we believe that the fake news of the content failure and we walked up, Christie 30 something. I don't remember the exact floor, but 30 something flights of stairs, back to our desks to, to go back to work. Cause you throw it away. It's a constant failure where young I'm in shape from step classes.
Miriam:
Cause that's what we did back in the nineties. And let's get back to work. When we, when I got back to the floor, that's when we can actually look out of the window at the world trade center that had been bombed. And I could see that people had smashed the windows, that there was smoke coming out of the tower, that there were a helicopter. So this is by the way, this is the first, the first bombing, not the, not the year 90 to 92, not the one, not the nine 11 attacks, but a lot of people don't remember. There was that first one that happened. And in my office, they were still working and they expected me to sit down on my desk and go back to work.
Miriam:
So I was like, bye Felicia. I grabbed my purse. I was out of their butt when nine 11 happened. Christie I remember being in that culture of you work no matter what. And when nine 11 happened and people wonder who are non-corporate, who does not work in New York city? Why didn't they evacuate that second tower after the plane hit the first tower? And it was that mentality that I witnessed during the first bombing that you just go back to work your work. So that was, that was such a moment for me when nine 11 happened that if, and I happen to be on maternity leave when nine 11 actually happened, but it could have been me that it did not evacuate that I wasn't in the second tower, but it's still, it's the same thing that by the grace of God, that's how close I could have been.
Miriam:
And that was a culture that I decided I was going to reject. And I did not want to go back to it and I didn't want any part of it anymore. So when nine 11 after nine 11 happened, that was kind of like a huge sign from the universe to me, not to return to corporate life and to find something that is a more meaningful way to a more meaningful way to pursue my passion in the world and to do something in the world that would have more meaning for me.
Christie:
Yeah, it's so true. I can remember nine 11 and I wasn't even in New York, but it really felt like we were about to fall off the edge.
Miriam:
And that's why right now it feels very similar. And this is a very defining moment in people's lives, where, how we respond right now during this time, when w when you look back on it, it's going to define you. It's, you're going to say what H how you act during this time, because at the other side of it, we don't know when this whole thing is going to end, but we do know it's going to end. And at the end of it, you, hopefully you're going to evolve by the end and be stronger and more resilient. So that's what reminds me so strongly a about that time right now is, is we are basically in another moments like that, where I remember a post post nine 11, New York was a very scary time.
Miriam:
Cause we, we didn't want to ride, the subways were afraid of the second attack. We were like, you always, you have that fear, but you can let the fear define you. You still have to move forward.
Christie:
Yeah, it's so true. And, and fear, I mean, not fight or flight response that we have, you know, fear can keep us frozen. And so how do, how do we, how do we work through this? What were some of the strategies that you found in post nine 11 that maybe we could learn from this and apply those NOW yeah.
Miriam:
Well, nine 11, what people used to do for those of you don't remember it, it was like the watching of the burning of the towers over and over and over again. Do do re
Christie:
Well, yeah, it was nonstop on the television for weeks. Yeah.
Miriam:
Right. So now it's the same thing. Its kind of like, there's a tiger out there. Yeah. There's a ton. I mean there's no doubt. Yes. There is a pandemic going on. There is something scary going on. But every time we turned on the news, its kind of like peeking out of a cave and saying, is the tiger still there? Yeah. He's still there. I'm looking at a big and scary is that he's actually eating somebody or you know, so that, that's what it is. But at the same time, there's always things going on in the world. Like I remember when nine 11 happened. And so there was about 3000 people who, who perished in the towers. And I remember somebody telling me and I forget the exact news item, but Oh, did you know that wherever it was in the world that, you know, several thousand people died in this earthquake or whatever it was or this mudslide or there, I mean, there's always things like that going on.
Miriam:
And for those of you who are listening or you think, Oh no, no, this is different every day. I just heard this statistic Christie just the other day, every day, a a hundred thousand people die for whatever reason every day, but we're not sitting there watching the news saying, okay, today 6,000 people died of a heart attack and 10,000 people were hit in a car crash. And yet that's what a lot of us are doing every night. We're watching the news and we were looking at the numbers it's like, and making it mean something more than maybe it needs to mean. Does that make
Christie:
Oh totally. Well, it's also like watching water boil. It's like, you know, people are looking at the case count and the death count and then the Dow Jones and the NASDAQ in like, right. So what shall we eat? What shall we focus on instead? Okay. So
Miriam:
I would say, first of all, if your feeling anxiety to limit your news consumption, like really think about what your news diet needs to be. It it's very addictive. Like my husband I'll tell him don't please tell me this. Isn't your third segment of CNN. You know, he'll go from Anderson Cooper to, to Chris Cole, whatever his name is like Chris Calm was basement, you know, limiting your news, diet, limiting other news sources. So my 20 year old, 22 year old daughter took Facebook off of her phone. 'cause that constant source is not just the official source of the news, but then there is the even more anxious friends stream of a version of the news, which can, you know, people are expressing their, their worst fears right now and there.
Miriam:
And you can really get sucked into that. So definitely limiting your news source.
Christie:
And I think that sorry to interrupt. I think that's a great for all time. Like I stopped watching the news like years ago and I haven't missed it. I still can keep on top of what's going on, you know, through looking at headlines or just peaking here and there, but definitely limiting it. Especially during this time, I feel like I'm more in the news than usual. Yeah. But I can imagine If, you know, I have been in the news for years before I w my consumption would be through the roof. So this is also a consideration for moving into the future. Like yeah.
Miriam:
So limit limiting the news is your, your news source. So it does not mean you have to delete your Facebook account, but consider taking it off your phone or consider taking the, any kind of news apps, whether that's Twitter, a CNN, I don't, I'm sure all the news people have their own apps can consider taking those all, all sorts of news off your phone. The second thing is, and this is very, would be very good. I think for your audience, Christie is to create before you consume
Christie:
It. So that's
Miriam:
Something that I think is very important for us to do as human beings in general is that we were born to Create. That is really what cells and we've been doing a for thousands of years, you know, that there's, Art in the caves. So two co to create something before you consume, because that is going to give you tremendous feeling of empowerment. And when you create something, it's a sense of control when you actually see it going through the process of creation and that creation can take many different forms. It does not have to be a painting. It, it could be just baking cookies. That's a form of creation. It could be writing a page in your journal. If you do, Journaling our morning pages, it doesn't have to be a masterpiece.
Miriam:
Is what I'm trying to say. Any kinds of, any kind of creation is going to make you feel more in control, more empowered.
Christie:
Yeah. That is such a great point. And it's so funny because our last episode, we talked a lot about creativity. And so for those listening to this, go back and listen to that one as well, and really take in that creativity. Like Miriam has a lot of tips around creativity. She's an artist, but we all have a creative life force. And we as human beings are, as, as you said, born to create.
Miriam:
Yeah. Okay. So we were, we were going down, I didn't plan on doing the five tips or whatever, but were up to number three. Are you ready? This is the way I can keep going. Right. Number three would be affirmations. So as human beings, one of the greatest powers we have, and I'm sure you talk about this a lot on, on this podcast. Christie cause it's the mind news podcasts. One of the greatest powers we have as humans is the ability to choose our own thoughts. So using affirmations in during this time to choose those more empowering thoughts are more important than ever. So, and by affirmations or mantras, I'm not talking about the yoga Juan's, you know, just the gist, you know, the, the words, but actually thought positive thoughts, sentences that will help you write.
Christie:
Do you have a couple of, of, of affirmations that you do every day that you, that you want to pass on?
Miriam:
Yeah. I have a list of 10 in my freebie Schulman art.com forward slash Calm. You can actually grab a 10 of my favorite affirmations right now. Perfect. That's awesome. All right. So that will give you, and some of them are probably really good ones that will help you, not just during this crisis at any time, like that will really help you step into that moving forward. They're kind of like the Nike just do it affirmations, but none of them are just do it. Good. Okay.
Christie:
Awesome. Thank you. And I'll put that link in the show notes for people.
Miriam:
Perfect. I was not planning on dropping that by the way, but I'm so glad I got to that's perfect. Okay. So the, so what do we have to do that? The third one is after the first one is limit your news diet. The second one is Create before you can assume the third one is affirmations. I would say that the fourth one is any kind of decluttering. Can you talk about that? Christie
Christie:
Oh yeah. Well, we had an organizer professional organizer on episode 10 or 12. I could be wrong, but yeah, it go, go for it, go for it because it's an amazing thing to do.
Miriam:
Yeah. So by the way, we were talking before we hit record of what a messy person I am. So it's like, I am the last person to say, I'm a very organized person, but even if you just organize your sock drawer or, or your underwear drawer, it gives you a tremendous feeling of control and empowerment over your environment. Cause we can control so little about what's going on in the world, not just now, but always, and to have control over your immediate environment can be very calming. So the act of doing it is calming, but also having a more clutter-free environment. Definitely lowers your stress.
Christie:
Yeah. So I totally agree with this. And it's interesting just how freeing it is to be able to either donate or just remove it from your line of sight. It helps you think so much more, clearly more positively it's it's an amazing practice.
Miriam:
So both of my children had to come home from college early, so they are 20 and 22 in one of the first things that they both did was they had all of their stuff from their dorm and they, and their room was kind of full so that they each filled up a, a bag to give away to, to charity, have clothes that they didn't want anymore to make room for the things that they did want to make room for. So that decluttering can also help you spiritually. Declutter. I think what's really powerful is after you've decluttered something physically to then declutter your mind by doing some sort of thought download or morning pages or whatever, kind of Journaling that you, can you talk about that to criticize?
Christie:
Oh yeah, absolutely. Yeah. Tell us a little bit more about your morning pages to, for, for those that may not be familiar with that term.
Miriam:
Okay. So morning pages is from the Julia camera and Artist way technique. And she found that you really need to kind of clear off that dust off your, off your brain before you can do enter your creative practice. So artists, you may have some sort of Artist block of a writer's block. She found that it was very powerful to begin the day with morning, morning pages. I know that there are a lot of people who find Journaling first thing in the morning, a very powerful way to just clear off the brain, you know, what it is that you're thinking. So you kind of bring it up to the surface. It's kind of like pop in that spiritual pimple so that you can see what's going on and then move on with your day.
Miriam:
I find that Journaling can be a very powerful way of if you are ruminating on things on a per separating on FA a negative thought that once you put a clear it off your brain, your brain kind of says, okay, I know it's written down. I don't have to think about it anymore.
Christie:
It's so true. So true.
Miriam:
Okay. So speaking of writing it down, so that just made me think of a fifth thing that helps with Anxiety and that is creating a schedule for yourself. So that is kind of a way of clearing your, creating a plan for your day. But for the same reason that I just said about, if you are ruminating on a negative thought, writing it down is a powerful way of kind of throwing it out into the world. Getting rid of it is that if you have something to do what your brain will do, until you write it down, it will, it will keep kind of replaying it over and over again. Do you know what I'm talking about?
Christie:
Oh yeah, definitely. Yeah. Well, it's, it's, it's part of that little reptilian brain or the monkey brain that everyone talks about. That's trying to keep you safe. And so it's, it's probably your, brain's probably like afraid you're going to forget it.
Miriam:
Exactly. And then what happens? I don't know if your familiar with David Allen's getting things done. That's where I first learned that what happens if you have something heinous to do in your day and you're imagining it, it's kind of like the experience if I were, if your in your listener's can experience right. That this right now, in this moment, if I tell you, okay, imagine yourself cutting a lemon and what that looks like and what that smells like, and think about the juice running over your fingers. And as I'm saying this, my mouth is starting to salivate is yours now? Cause I don't like lemon. No, but it's like, you, you get like that. Like if you were to have a tea, not salivate, like you want to eat it, but like that you're starting to salivate because of that sourness that if you were actually eating a lemon, what would happen to your mouth?
Miriam:
Right? So what, what, what it is is that your brain does not really distinguish between. You're actually doing something and imagining something. So if you're imagining over and over again, because your thinking about I have to re or whatever it is, I have to write a blog post or give me an example of something maybe negative that you have to do.
Christie:
Wait on hold, calling for something, you know, calling customer service. Yeah.
Miriam:
I don't know, making an appointment. What happens is in your mind, you're experiencing it over and over and over again, almost as if it's really actually happening the same way that if I were to, to try to describe you, cutting a lemon in your mouth, starts to salivate just as if it was actually happening. And that creates a lot of stress and your brain. So by writing it down, your brain thinks, Oh, I don't have to think about this anymore. She wrote it down. I know it's going to happen at three o'clock. I don't have to remind Miriam anymore that this is going to happen. So that, that is why writing down his schedule and keeping a schedule also keeps you Calm.
Christie:
Yeah. Makes a lot of sense.
Miriam:
You know, that this has nothing to do with all of the things we we're to talk about today
Christie:
During the day, but it's great. Yeah. I mean, these are, these are interesting times, right? Yeah. Well, what are the two choices that people have in an aftermath like this? You know, there's some people who do this and there is some people that do that. Like what's really at stake here. What, what is our choice? How do we react?
Miriam:
It will show, I will share it with my clients. I coach artists. And I have a very specific examples, right? NOW right in front of me, it's kinda like the psychological, psychological Xu, you know, of what's happening. So I just spoke to one client this morning who Her practice involved, teaching and person in her home studio and selling portraits. So I got, I had reached out to the other day, how you doing? And she said, I'm doing great. I think really we've got to talk about this. She said, she just transitioned her class over to zoom for the classes that included art supplies.
Miriam:
She created like Kitts for her students. She puts them in a plastic bag. They prepay them. She they pick it up from, from right outside. So she's, she's figured it all out. You know, she's like she says, I'm still getting portrait commissions because, and people are looking at their walls and their, their thinking, this doesn't look so good in their homes with their shopping. And then I'll have another client who, who are like other clients who are paralyzed and they are. And they're thinking of those negative thoughts that nobody wants Art at this time. And they believe it and they can't motivate themselves to paint. So that's like what I said earlier, Christie this is a time that can really define you right now. You may or may not have the gift of revenue, but you have the gift of time and what you do with your time.
Miriam:
This is your choice. And how you think about what's happening in the world. This is also your choice. You can choose to do nothing. Or you can say, Hey, this is the perfect time for me to work on my business, to put some systems in place, to create a new marketing plan that I didn't have time for. If you have the luxury of doing something creative, maybe this is the time that you work on that book you've been putting off or, or NOW you have more time for painting or whatever it is that you have, you have the time to create something that never existed before.
Christie:
Yeah. It's so it's, it's beautiful. Really. And it's all about our, our, our thoughts and our beliefs. And are they positive or are they negative?
Miriam:
Right. It's just, what do you make this mean right now?
Christie:
Yeah. I've seen a lot of people on, on social media, in the business world worried or, you know, needing to pivots, you know, not really sure paralyzed and then others who are still thriving, you know, and you look back to the depression. Some millionaires were made during that time, you know, but you do have to have some empathy. There's people out there that are, you know, suffering, right. And so with your marketing and messaging, you don't want to stay on task tone, deaf. Right. But no excuses, right?
Christie:
No, no justification.
Miriam:
And also too, I feel like it's a limiting belief to say that you're taking advantage of people during this time, because unless you are a you've hoarded toilet paper, and you're selling that at $50 a roll or whatever that happens to be. I mean, I think I heard about some guide Tenn that got shut down. Did you hear about that story? No. There's this guy who had hoarded hand sanitizer and he filled up his garage or something. I don't remember what state, so I don't want to bad the state. And it's like, I falsely accused somebody, but this was, you know, this is a true story. The Amazon shut this guy down because he was jacking up the price of the hand sanitizer. He had like gone all around to the stores and bought and they shut him down.
Miriam:
So unless you're doing something that's really evil, if you are providing a valuable service to, to people, like we were saying earlier, I want to pay someone to do my hair. You know, like, and if you're willing to come to my house, yeah, Hey, 200 bucks or whatever you want because I need it. I'm not going to pay for something I don't need. So if you're offering, and this is always true, you, this is a true now. And it was true. Two months ago, you're offering something that people need and your offering at a, at a fair price, they're willing to pay for it. You are doing a disservice to the world by not offering something that fills somebody's need. And that need does not have to be toilet paper.
Miriam:
It could be their need is because they want to feel good and your Art makes them feel good or your music makes them feel good. Or your art class makes them feel good. That's important to you.
Christie:
yeah. And you make such a good point. I mean, this, this coming from an artist, right? We have this, this thought in society that they're starving artists, but if you can figure it out at a time like this, you can, you can sell your art anytime, any place. And it sounds like some of your students really are. So they are, what, what, what is the psychology? Can you break, break it down? Like what's the psychology of someone like that?
Miriam:
Well, a lot of the things like the, the Artist I spoke about who, who who's succeeding right now during this time, a lot of the work that we had done together during our S so she was somebody who is a one-on-one client and then joined my Artist incubator group coaching program. And now she's back to one-on-one, it's a, it was about building her confidence in working on her mindset, which is why Christie what your doing. The work that you're in the world is so important because everything starts with managing our minds. And that's the work that you have to do first, before you in, you can succeed with your, your business and your life.
Miriam:
It's not succeed with your business. And then you'll be calm and confident. It, it has to be confidence first tone. And that courage is a muscle that you have to build by being willing to try things that may not work and figure it out as you go, not my client who has talked about it. She didn't have it all figured out. She was willing to experiment and see what happens and see where it goes, because she had develop that confidence over time to be willing, to take risks and have things not quite work out every time.
Christie:
Yeah. Yeah. And that, that open-mindedness serves people really, really well. I mean, there was a, a VC guy that said the number one in a way that he could determine if someone was going to be successful is how open-minded they were. And it sounds like this, this lady that you're talking about, she's super, open-minded very open to Inspiration and ideas that might come outside of her and internally as well, and willing to act on it. Not just, Oh, that's a good idea. And ideas are as fleeting as the wind. Right. Unless you write it down in act, it, it does you no.
Christie:
Good. Yeah. So
Miriam:
The thing that you can do, you have to act in them quickly before you talk yourself out of it, to say, you have to take that inspired action while it's available. Right.
Christie:
Totally. Yeah. So, so it sounds like courage, confidence being bold, taking action, a, you know, and, and not being afraid of failure. I mean, look at all the inventors. How many times did they fail at something before they, they innovated before they invented something, right? Yeah.
Miriam:
Creativity takes courage. That's a Matisse quote because when you are you, if you are doing something that you know is going to turn out that doesn't, Take creativity, that's playing it safe.
Christie:
It doesn't even take courage, right? Yeah. It is playing it safe.
Miriam:
So creativity takes courage and then build building a business. It takes even more courage. 'cause, you know, you can paint for fun and you're not making yourself vulnerable until you ask somebody to buy
Christie:
It, opening yourself
Miriam:
Up for it, for that. And it's the same, and it's true of being an artist, but that's the same thing that, that is true of anybody whose building a business, which is why Christie, I, I believe that building a business is probably the best self-development work that you can do totally with that.
Christie:
Oh, totally. Yeah. There someone that said, yeah, if you really want to take personal development, seriously, first get married, then have kids you have, and then start a business. Not necessarily in that order, of course, no judgment, right. Or whatever it is. But like each three of those, each one of those three things totally. You can rock your world and create growth that you would of never imagined possible. Right.
Miriam:
I remember my grandfather used to say to me, to when I was on in my early twenties, I didn't think I wanted to have children. And, and, and now of course you you've heard, I have two children, but my grandpa used to say, what are you going to do for aggravation? Because he has not been an aggravation was necessarily, you know, and he's right. It is necessary. I feel like those things in our life that we look at it as the painful things, those are what defines us this moment right now, this is a defining moment that we're living through and it's going to define us.
Christie:
Yeah. Beautifully said. So I know you started your, your Art business is, you know, post nine 11. And you thought that that was like the worst time that someone could possibly think about starting in art business. But what were some of those, what was the real impetus behind it? Like, were there some soul searching question that you were asking, or
Miriam:
This is, what's so funny about that. I'm sorry. I have to like cut in right away. Okay. So I was not thinking that at the time, it's only in retrospect looking back that I could have said that was the worst time to start a business, the same way people right now might be saying them themselves. This is not a good time to start a business, but I didn't have those thoughts. I was just like, I'm doing it. So
Christie:
I'm, Rejecting this world that, that, that stays up all night on their laptops and I'm doing something completely different. That's a good,
Miriam:
It was like, I was, it was Rejecting the om that you work when there is a terrorist attack going on, which seems like, so ludicrous the way I put it there. But that exactly it was exactly what was happened. That happened both in 1992 and in 2001.
Christie:
So what, we're what you mentioned when we were talking earlier, before we started recording about some, some of those soul searching questions that you asked yourself, or maybe if your future self you right now could go back in time and deliver to your past self. What, what are some of those questions?
Miriam:
Yeah. So I had always wanted to be an artist. I just didn't believe I could make a living from being an artist. When I first took, when I first took the whole path that led me to wall street. So this was something I always wanted to do, but I didn't the belief that I could do it in Christie when I first decided I was not going back to wall street. It wasn't that I immediately jumped to the conclusion, Oh no, I'm going to be an artist. So I, there were some things that I tried and it's not that I failed at these other things I tried, but I was experimenting before I found my path.
Miriam:
And my first thing I tried was to be applied as instructor. And it was during that experience when I was working for New York sports club and they were teaching me how to sell things, because they wanted me to sell training packages. That's when I had my aha moment that like, Oh, I could use the same sales techniques to sell my art. And I care more about my Art than I did about trading packages. So that's it. So it wasn't like I went out on a, on a mountain and meditate and it's like, okay, now I'm going to be an artist. So they're like, you know, and I kind of, I know that sometimes I tell the story, make it sound that way.
Miriam:
Well, the nine 11 happened. That's when I decided to become an artist. And it really wasn't exactly such a clear cut path when I, and when I first started selling, it was that we have this conversation before, and I know that you wanted me too to include this. I, I got my start mostly as a portrait artist. And that was something that I found people really wanted and were drawn to because especially when people are feeling vulnerable, like after, in post nine 11, and after the terrorist attack, people are feeling their mortality, which is something that I know people are feeling right now during this time.
Miriam:
You agree with that?
Christie:
Totally. Yeah. Just looking at what's important and what's not, and reassessing values and where they've spent their time and where they want to spend their time in the future. Totally.
Miriam:
So selling portraits was almost like a no brainer, which is thinking out loud. It almost feels like really, but people want it to preserve there life after death, their mortality. So it was creating a sense of immortality for themselves and their children by capturing that moment in time. But I feel also what's so important. Christie is for people who are in creative art, creative art pursuits that during this time it is an ex also an existential crisis that's going on for people. It's not just a health crisis because of, we were feeling our own sense of mortality right now.
Miriam:
So that is why right now people need Art more than ever. People need music more than ever. They, they need these creative more than ever, because that's how we make sense of our world.
Christie:
Yeah. And I had a previous guest that also would agree with you and said that it helps us connect with our souls and to have a divine connection.
Miriam:
Exactly. Exactly. Because its kind of like art and music is what makes meaning in life. And right now when you're having an existential crisis, when you're having a pandemic where we feel that we don't feel safe in the world, it helps us feel connected to life. It helps us feel connected to each other.
Christie:
Yeah. You know, I also notice to the word pandemic, it's like just take out the N D E M and it's a panic, it's a global panic. Oh my gosh. Right. You know, and, and, and it's a panic in every way. I mean, when you can really go inward, then you can be calm and you can be still and you can reflect. But if up until now, you've been very externally motivated or externally distracted with the soccer games or the theatre or the movie's or, or whatever.
Christie:
And then all of a sudden that's all cut out. What are you left with your left with you? And some of us haven't spent that time just with ourselves, just with our family and really being present and mindful of the moment.
Miriam:
That's so true. That's so powerful.
Christie:
And you know, I, I hope that, you know, this time, this, this time of arrest that we really are all or having NOW, you know, some of Her we're still working, right. We are still working from home. I don't mean it that way. I just mean a rest from all the other hustle and bustle that we can, we can take that forward and really create a new world after, after we were out of this, you know, it's, it's like a rebirthing of who we want to be, who we are, what we want to value, what we're here to do. And I'm like, you were saying, people are looking at their more own mortality, right.
Christie:
It's kind of like, if you are on your death bed, what would you be? What would you be regretting that you didn't do? And,
Miriam:
And it's not extra episodes of tiger King.
Christie:
No, it's another distraction from the real world. Right.
Miriam:
I will try. I, did you watch that yet? That I know we tried it and I was like, Oh my God, I don't see what people see it in this show. And my son reported back in. I know you have to give it an extra 10 minutes. Like a, I don't think so you to each their own. Right?
Christie:
Right. Well, it was a pleasure to have you here today. Miriam can you please tell people how they can get to know you and your work a little bit better? And then why don't you also finish this off with your final, final thought or final message.
Miriam:
Yes. Thank you. Christie so it was a definitely a pleasure of being here and I really enjoyed our conversation. So first of all, if you wanted that list of 10 affirmations, you can grab [email protected], Schulman art.com LA Schulman, art.com forward slash Calm hope you have a good editor. Good book. Good audio editor.
Christie:
No. Yeah, no worries. It will be in the show notes.
Miriam:
It will be in the show notes. It says that I just ask for it. You know, your email is totally free though, but w without even giving your email, if you're a podcast listener, if you like what I had to say today, please come find me. I have the inspiration place podcast is for creative. As we talk about how to paint the way we talk about how to manage your mind, because it takes a tremendous, a lot of courage, as we said, to be a creative person. And I do bring on a lot of business experts onto my podcast as well. So we talk about how to build your business as well as how to manage your mind around that.
Christie:
Love it. Great. All right. And what's your final thought? Let's let's leave everyone on a high note.
Miriam:
Yes. So I think what's really important for everyone to remember is that knowing when it gets a lot of Anxiety right now, as you, you, you, you don't know what's going to happen, but the truth is in general, it's really a false sense of security that we know what's going to happen week to week. We never know what's happening week to week. That that is something, a reality that you have to accept that the only moment you you can be sure of is right now the present moment. So when you feel yourself sliding into anxious thoughts, bring yourself into this present moment, focus on your breath.
Miriam:
If you don't like to do affirmations, that's fine, but you can focus on breathe in, breathe out, bring herself right into the present moment because that's the only thing we can do or be sure off.