In this episode you'll hear:
Why Karith believes that the Diversity movement has been hijacked — and why it's more than a hashtag or a protest — and how she is changing the conversation around diversity.
The 3 major reasons why we stereotype others.
Why Karith believes that we need to think critically about what the news, TV shows and social media tell us — and be aware of what we're learning.
How to open others' eyes to a new way to look at something, without insulting them or shaming them.
The 7 C's – why people say the things they do and how to have responsible conversations — being sure what the other person meant and avoiding misunderstandings and broken relationships.
About Karith Foster
A speaker, humorist, TV & radio personality, author, entrepreneur, wife, and mother, Karith is a positive force of change. She is a Diversity Engagement Specialist whose signature programs are impacting lives at academic institutions, organizations and corporations across America in a time when humor, understanding, acceptance and respect are so desperately needed.
If you're inspired by this episode, I'd love to hear your biggest Aha! moments. Take a screenshot of you listening on your device and post it to your social media and tag me, @christieturley!
LINKS:
This is the Dress mentioned in the episode
Karith's new book, You Can Be Perfect or You Can Be Happy
Karith's Website, Facebook, Instagram, Twitter & LinkedIn
Christie Turley guides visionary leaders to reconnect with their higher genius, so they can improve decision-making and deliver greater profits, influence and impact. She is the author of the book, The Intuition-Led Business, which offers a framework on unlocking the intuitive and subconscious minds, and she is founder of Conscious State University, an online learning platform that teaches leaders and their teams how to make better decisions using science-backed methods. A dynamic speaker, she has shared the stage with many New York Times bestselling authors and is the host of The Higher Genius Podcast. She lives in the southwestern United States with her husband and their two daughters.
Let's Work Together
See What That Looks Like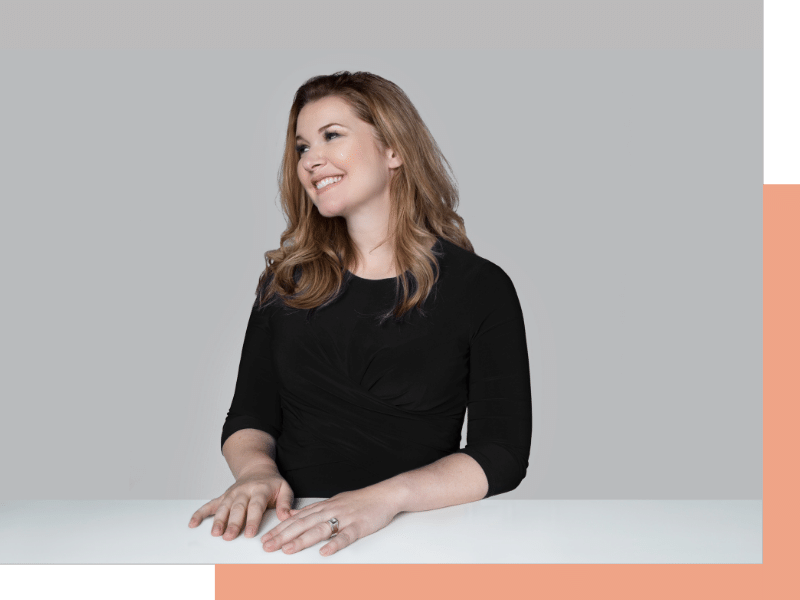 Transcript:
Christie:
Welcome to the mind muse podcast today, we have a real one, special episode, because Karith, and I felt like this is a conversation that was worth having. And it's a conversation that I hope that we hope sparks conversations around the world and around this country to help bring healing to a very difficult time and our history. And so we're not really sure what is going to come out of this, what we're actually gonna say, what we hope that in a way that it serves as a model, do you have these conversations? And I'm Karith is actually a Diversity Specialist, she's very, very educated as well.
Christie:
She'll she'll fill in the blanks. I have her, her very impressive bio in front of me, but if I miss anything, please fill us in. She's a speaker, a humorist, a comedian. She has a TV and radio personality. She's been on a lot of different media platforms that you would recognize that she's an author and entrepreneur and a wife. And she's all about having a sense of humor, even when we're dealing with very taboo subjects and her whole specialty is about Diversity and really changing the discussion around diversity and how it has been taught for decades.
Christie:
So welcome Karith to the show. Thank you. Christie thank you so much for having me back. And I, that was a great intro and I love that. The last thing you said was changing the discussion and the conversation around diversity and the first way that I'm actually attempting to change it is by using a different word. 'cause when a lot of people hear Diversity like we, no, it's
Karith:
A positive thing, right? To have a diverse portfolio, even to have a diverse environment, because you're getting different ideas and, and thoughts and experiences for other people. However, when your trying to teach DIVersity right, or in part how we can better get along. It's it's been tainted a bit. It's almost like the word has been hijacked. And I may not because a lot of times when people come in to teach training on Diversity, people are divided into groups. If you're a woman, person of color, a person, one in the LGBTQ community you're considered diverse.
Karith:
Or if you are not in either of this category, as you are not diverse. And I think that's a really poor way to even try to start the conversation by dividing people up further, we already know we're different, right? Nobody has the same family is the same. So it's kind of like the law of attraction. If that's where our focus is, that's what we're going to go. I will, we are so different. We are so different. How could it possibly come together? So I like to flip the switch and with the terminology that I actually trademarked called INversity INversity is still a nod to acknowledging, respecting, honoring the different qualities, characteristics, ethnicities traits that we bring to the table.
Karith:
But instead of focusing on what separates and divides us, why don't we focus instead on what do we have in common? How can we be truly inclusive of one another? But most importantly, how can we be introspective, right? Meaning, understanding your value, your worth, your connection to your humanity. And I think if we can, that can be a starting point. Then we can see some major shifts
Christie:
That is so brilliant. I am a student of words. I love language. And the point you made about Diversity think about those first three letters, D I V this is the first three letters of divide, which is exactly the opposite of what we need to be doing right now, which is uniting and loving and showing that we care. And then the INversity I love that too. 'cause the first two letters is a, is a I N In, which is inclusive. It's it's introspective, all those words that you said that is just completely blew the lid off the whole conversation right there.
Christie:
So that's amazing. Yeah. So, I mean, how did we get here? I mean, I, I know, like for decades we've been watching shows and movies that have stereotypes, and we've been taking Diversity training at businesses that either we run or we've been a part of, so all of these things could be the answer, but what in your viewpoint, like, why do you think we're here? Where we are right now?
Karith:
You know, I speak into my mother who obviously is black. Not obviously, I shouldn't say that cause, but it isn't obvious, but my mother is black. She has a fair complected, but she's black. She grew up in the sixties and I asked her, I said, you know, with everything that's going on right now, what's the difference between now in the sixties, when there is this like, love peace, you know, Martin Luther King Jr. JFK, you know, bringing everybody together, movement moments. And she says something that was a very, very disconcerting from me. She said, back then we had hoped. And that upset me because I do have hope I will not let go of my hope, but I get it from her perspective as someone who grew up seeing signs and having water fountains that were designated for white people versus her and her family, you know?
Karith:
And then you think you've gone further. And then we have things that are happening right now in the world. So it's almost been like this series, I think of three steps for a six steps back. And I think how we talk about this now is critical. You know, this is bigger than just jumping on the bandwagon of having a hashtag. This is bigger than, you know, being part of a protest. Not that protests aren't really good, peaceful protests are powerful. And I think they helped people feel empowered, but after you go home, how are you going to live your life in a way that keeps promoting what you now say you stand for and what you may have stood for for a very long time?
Karith:
I think for a lot of people in their eyes have been opened to the fact that we are, it is so ingrained this idea of bias in stereotyping, right? I don't think it's intentional always, but there are three things. When I, when I go on and I do a session for a corporation or, or, or a university or college, I talked about the three regions we stereotype the first is that as human nature, you know, this is kind of a fight or flight thing. It goes back to the survival. If something is going to be a threat to me, am I, but you know, back in the day when we were K, if people realize this is going to be a physical threat, right? Like a, a, a warring tribe or a saber tooth tiger now, while there's still an element of physical threat, there it is, is this is going to be an emotional threat.
Karith:
Am I going to be taken out of my comfort zone because that person is the other, and I don't know how to deal with that or handle it or say the right thing. The second reason we stereotype is because we've learned, you know, we have picked it up. I know you are familiar with Jack Canfield and, and his, you know, he's the guy at chicken soup for the soul. And he's also incredible orator in speaker. And I've seen him multiple times. And one of the things that I learned from him is we are born with, to fears. That's it to fears if your, a falling out in the field of a fear of loud noises, everything else we've learned. So we have learned to be afraid of other people we've learned to see ourselves different from other people.
Karith:
We picked that up from our family's, you know what they've told us about other people and what they told us about ourselves, right? We've learned by watching television and movies and playing video games, you know, I grew up on Disney, like, I'm sure so many, you know, people in our generation had and you know, what do the princesses look like? You know, that's what our vision is way that's become ingrained in our psyche of what, you know, the idea of beauty is. And even though they're getting more diverse, there's still fin. They still have certain features. You know, we learn this stuff. And the last reason is we, we have an ego write, we have an ego, or are they call it a bid?
Karith:
And it's a really powerful thing. And ego likes to be in charge and likes to know where it stands and how better to know where you stand. It feels like you're right than by putting someone in a category, putting someone in a box and doing the same thing for yourself.
Christie:
Yeah. I feel like as humans, we really want to categorize things. We want to name things because that's how we understand the world. That's one of our creative powers. We have the power to create, we have the power to destroy and we have the power to name things. And you know, it, it is so limiting when, just like you said, regardless of skin color, right. When you categorize yourself, Oh, I do this. Therefore, I am a person who does this, you know, like a dentist or a doctor. That's not your identity. That's not who you actually are.
Christie:
Right. It's much more infinite than that. You know, you could say things like I'm a creator or I'm, you know, I'm an innovator, or are these words that don't have a limit to them. Right. I also want to go back to what you're saying about the Disney princesses. Okay. So, so when I was growing up, there was this show called the Cosby show. We watch it as a family every week. So what were the things that I was learning at a young age, watching the show? Do you know, like, what would you say to that? Like
Karith:
I grew up on that too. Right. And I used to think, do these people, do the writers have a camera at our house? Because the episodes, because my life was such a reflection of that, right. Versus the previous sitcoms that had black families in it, like good times, right. Or what's happening. And it was another one, a different strokes, but that was different because there wasn't like a black parent, there are different strokes was Mr. Drummond who adopted these two poor black kids. Who'd been a psych housekeepers kids. Right? The Cosby show was monumental for so many people for multiple reasons. One is that you saw a nuclear family that was black, but you hadn't really seen it before on television.
Karith:
And they were just the normal suburban, even though they were in New York and in Brooklyn family, they were to professionals. The mom was a professional. She was a lawyer of the dad was a doctor. And the thing is that there have been generations of doctors and teachers and professionals in black families, but people who'd never experienced it or didn't know families like that. They didn't know that existed. Like for a lot of people that was just a fiction. But for my family in my history, that was a reality. But it was so refreshing to see that. And it's so unfortunate that not just for him, obviously for his victims, but that bill Cosby had such a, a, a public and, and tragic downfall because what he represented for so many, especially comedians like myself, was this ability to be bigger than your race or your ethnicity.
Karith:
Right. To be bigger than the label that was put on you as a black person in America, he was America's dad who was America is dead. And, you know, I actually had a, a, a show after I was on Imus in the morning and called America's girlfriend, because that's what I wanted to be. I didn't want to be defined just by being black. I didn't want to be defined by the color of my skin, because there is, like you said, we are, so multi-dimensional to just be categorized by those small things. It's, it's, it's absurd. And I think, you know, when we were talking off air after the last time we chatted, you know, I mentioned we're going to study abroad.
Karith:
I studied at Oxford in England. And what was so beautiful about my experience. There was, I felt like I felt this freedom because I was just Karith and it was just American. I wasn't black or African-American, I wasn't color. And it was just Karith. And I didn't even realize I was carrying that weight until it wasn't there anymore. And I think that's kind of what's happening right now for a lot of people, as people are understanding, there are people who may be your friends, your close friends, who, because of their skin color, have an extra weight on them that you would never know because you've never had to carry.
Karith:
And that's not your fault. I don't think there's any room for shame or guilt. But what I do think is now that we're having this great awakening people, you can't unsee what you've seen. Right? You can't unhear what you're hearing. And so to move forward, it's not to sweep it under the rug and be like, Oh, okay, well, you know, or claim your work, or just go to a protest or just write BLM, you know, on your, your blackout, your face. But like, that's, that's not what the work is. The work is moving forward. And your actions now to look out for when things aren't looking like they're balanced or equal or fair and paying attention, you know, actually listening to what people are saying.
Karith:
And this is an exercise that everybody needs to practice. You know, I give an example when I teach about active listening and it is hand-in-hand with responsible reactions, but active listening is the expression. It's not what you say, that how you say it was. I know this is about what you hear about how you interpret it. The very simple question, where are you from can mean totally different things to people based on their experience. You and I, I mean, I grew up in a very privileged life. I, there's no getting around it. I grew up with my parents. I grew up in a fluent neighborhood. I'm educated.
Karith:
I have had access to, you know, all of the wonderful benefits of the quote unquote, you know, American life, right. When I hear where you're from, I think people are asking, Oh, they, they hear a little bit on my Southern accent. Right. But for some people, the, where are you from is, do you belong here? Because that is the question they get asked. And that is sometimes what people mean. So as the responsibility on both, people's ends to think about what they're saying, but also how their hearing it. And if they're not sure delving deeper and say, well, why do you ask, where did that come from?
Karith:
You know, that's where the responsible reactions come in.
Christie:
Yeah. That's such a good point because we can very easily take things out of context because of previous experiences. I mean, I know I have, and I'm sure, you know, we're not talking about color again in this discussion. I mean, we are, but we're not like it is a universal human thing to be triggered by something that someone says and like that maybe that's not even what they meant. That's not even like where they were coming from at all, but it's, it's how you receive the message and how the messages given and eat equally. They are both important. Right. And really understanding where the other person is coming from, whether the receiver or the messenger and the situation.
Christie:
Right. So really that's great.
Karith:
This is about raising people's EQs, emotional quotient without insulting their IQs.
Christie:
I love how you said that. Yes. Yeah. And, and these are a very interesting times and I, I feel like, you know, using some critical thinking skills are also in order. Right. And, and really looking at what are the images that I'm being shown here on social media, on the news, in, you know, pop culture. We mentioned Cosby show. And that was good for me to hear, because I had no idea. I'm like thinking back all the shows that I've ever watched, like what have I actually been taught?
Christie:
Like trying to think of like all of the things that have come in to my personal experience that have taught me the way to look at life and that critical thinking skills is actually helping, you know, when you do that, you're separating, well, what do I really think? What do I really feel from, and separating that from what I'm being shown and taking that at face value.
Karith:
Absolutely. I mean, you hit the nail on the head with that one. You, I think for a lot of people, they take things at face value, like the news, you know, why wouldn't they be telling me the truth? Why wouldn't they be the only problem is, and I'm not talking about one network in particular, I'm talking about all of that. Right. I agree news as a business. Okay. They are business and they want to make money. That doesn't mean that they are giving you information. They are, but are they giving you all of the information or are they giving you the information that's going to make you keep turning in? So you can't turn away. So you become just so invested, you know, having, you know, I call myself a recovering journalist. I got my degree in broadcasting and I was in the business for a while at a local level or a small ABC affiliate and then a national level, both on ABC radio, out of New York.
Karith:
And I worked for the view. And when that wasn't news, it was Barbara Walters and it was a network TV. And we still a medium for disseminating information and entertainment. And what I learned there was I learned a great deal. I learn how to produce and write and book. And it was a wonderful experience. But to me, it wasn't fulfilling because it was lacking and being able to, I feel like till the whole truth, if you know what I mean, that's why it was so attracted to stand up comedy because comedy was just like, wow, there, there were no barriers.
Karith:
There is nobody saying you can't say that. And not that I'm foul or a vulgar, you know, I, I didn't need it for that reason. I needed it because I wanted to be able to express myself fully and shed light on some of the tablet of things and, and make people think about stuff that's going on. And I think the great comics of our time and before have done that, you know, from Dave Chappelle back to Richard Pryor, Dick Gregory, you know, George Carlin, excuse me, Lenny, Bruce, you know, bill Hicks, brilliant people who may have seemed like they were kind of stepping over the line, but in doing so, they've made you think and it made you go, huh?
Karith:
I never, I never saw it that way before. And that's how I used humor. And a lot of the work that I do a because nobody should be lectured on this stuff. The best way to get somebody not interested is to lecture them or shaming them or tell them you're wrong for thinking this way. I'm not gonna tell you your wrong for thinking in. Anyway, I just wanna open your eyes to another way to maybe see something or interpret it or view it. I want you to have a epiphany's on your own. I'm just a guide and this,
Christie:
Yeah. I love that. And that's exactly what we need again. And the critical thinking. You're sparking that critical thinking through the humor and talking about these taboo, painful subjects and getting people to really look at it without being, you know, wait, what do they use to do throw tomatoes at the person that they didn't like, what they were saying?
Karith:
Oh yeah,
Christie:
The crook. Yes. So
Karith:
We were just talking about how you have this conversation. And one of the things is, is, is yesterday the open, but also to not find a fence, everything, you know, it's really easy to be offended these days. It's really easy to take something out of context is really easy. But I think where you come into your responsibility is, is what is the person's intention, right? What was behind what they said? And I call it the seven CS. Why people say wackadoodle stuff, right? I'm the first to our COO in class. Sometimes people just don't have any, right. They just don't have it. They weren't raised.
Karith:
Right. I don't know what else the problem was that they just, they just don't have it. They're not classy. They don't have any clue if they just don't have it. The second is, is people are, are careless. You know, they just, it slips out there. They weren't thinking about it. Like, it just didn't occur to them. That that was like, Whoa. Yeah. Like they just thought it was a brain fart. Right. The fourth is clueless and I have fallen into that category. Completely all. Have I think, yeah. Okay. Let me ask you the question. What do you call it? When you sit down and cross legged on the floor? Like when your kids sit down and cross-legged,
Christie:
Oh my gosh, this is what we've been taught since we were in kindergarten. It's Indian style that, you know,
Karith:
I will go just thinking of these colleges now and to these young kids and these teenagers. And I asked them that question and you know what they say, what crisscross applesauce. That, that's what it's called. The only reason I know it's called that is because my kids we're in a karate class and the instructor is like, okay, everybody come up to the down criss cross Apple. So I'm like, it's not criss-cross apples. Oh, Oh yeah. I can see why that would be considered not appropriate anymore. What would that ever occur to you? If that was how you were raised? Like, why would you think anything else?
Christie:
Right. That's just what its called. Right.
Karith:
So you're, you know, until, you know, until you learn. So for people to be mad at me, or I think I was being like this horrible, you know, ignorant person and, and, and berate me for that. Like, I just didn't know any better until it was taught. And that's what's happening right now for a lot of people, they are being taught back on track with the seas. I would say, I said, Karith class careless, clueless, comfortable, comfortable is one. I think sometimes people get so comfortable with where are they are?
Karith:
I'm thinking they're and you know, a certain company and saying things that they probably know aren't right. But they do it anyway. Cause they're like, Oh, that person's not going to mind. Or that kind of say anything. You know, most accidents at our cars have a what within a five mile radius from home. Why? Because we're comfortable. We know that we're not paying as much attention. We know that the terrain, right. And then the last C is callous. And some people would just say, wholes, you know, there's just so caring, know that there are some people who are just jerks and they are going to be jerks. I am of the belief that hurt people, hurt people.
Karith:
So, you know, I never tell anyone that you have to work through it with them. You have like, that's your own personal individual decisions, how much time and energy you're going to give someone else. Do I believe every heart in mind can be changed. I do. But again, you know, that's your personal choice
Christie:
When it comes to teaching or when it comes to talking about this in a corporate environment, you know, what are you currently guiding companies to do? And to say if, I mean, if there is a CEO or entrepreneur listening to this, that wonders, well, you know, I have some staff that might be hurting in a situation, is it? Or is it better to talk to them directly privately, have a company meeting someone like you to come in? Like what's the right thing.
Karith:
Hiring me is the right thing to do. And why is because of my approach? And what I tell all leaders is that I think every person who is a leader understands that there going to be growing pains. That is how you gain strength. You know, it's like athletes, they know that they're work is happening within their bodies. When our muscles are sore, that's when the body is repairing itself, 'cause it has been pushed to another level. And then what happens, you're stronger. You can do more. You are more powerful. And that's what this work is about. You know, getting in, they're doing the hard work, having the uncomfortable conversations and learning how to have conversations, how to hear what they're employees are saying, all of them and, and figuring out a way to move forward and let that pain, that discomfort turned into to fuel and strength because it wasn't everybody's company.
Karith:
I don't care who you are or what you do. You want to be profitable, right? When you can only be profitable, if you have people who feel valued, well, how do you show people? They feel valued. You show them that they are of value and they have value to you by holding them as valuable. And by listening, by having programs by having, and I don't just mean like catering to the, the, what do they call them? The, they call them certain kinds of groups. It's slipping my mind right now. But you know, they're, there they'll be like a Hispanic organization in a black organization on this. But the problem is it's usually just like the black people who are in that group are the Hispanic people who are in that group are the LGBTQ people who are in this group.
Karith:
And it really should be like, everybody should be like inter mingling within these groups. So they hear what's going on. And I do have a problem with, like, to me, it seems like a modern day segregation. You know, it, it kinda goes back to the whole idea of safe spaces. Like understandably safe spaces should be a place where everyone can come to the table and share their experiences, not your excluded because you don't think the way I do or, or you express yourself the way I do it should be safe in that everyone's opinions should be allowed and heard, but you do it in a respectful manner.
Christie:
Yeah. I recently had an experience with a mastermind and this group think was very pervasive. You know, everyone kind of had a similar business model, used a similar type of marketing campaign and very successful seven, eight, nine figure entrepreneurs. However, it was really lacking in diversity of thought or INversity and I'll start using your word. And he, you know, I started getting a little bit lost in this group. 'cause I kept feeling like, Oh, wait a second. I have a different thought here. I have a different opinion. And it was clear that I was one of the few that had that thought or opinion.
Christie:
And I, it made me afraid to share
Karith:
Sure. And this can happen
Christie:
Anywhere. Right. We've got a Foster these psychologically safe groups so that we can have discussion without fear of criticism or a backlash or a, or anything like that. Because, you know, when we divide, we lose, you know, famous president once set the SED, you know, divided, we fall United, we stand. So
Karith:
I love it. You brought up diversity of thought, because that should be a part of the conversation as well. And that's another reason why I really prefer the term INversity 'cause Diversity, you know, when people think of it, traditionally, they just think of, Oh, you know, the color of your skin, your, your practice, a different religion. Ew. You know, you you're in this category based on how you look or how you love, or how do you pray? And the reality is like, true. Diversity like true. Diversity is it runs the gamut from our nationality, our age, the language, as we speak to our socioeconomic status at how, how we think our political affiliations, those are all things that bring diversity to the table.
Karith:
And you know, they're not, you know, you can have one and, and have different things for different categories that they are not mutually exclusive. You can't just be this. And this is what you stay in. And this is where your stay. There are, it's a multi dynamic situation. We're not a monolith. And when we go in the realm of Diversity, well, you must, you must be this way. If you win, or you are in this category, how do you possibly, you know, be an artist and, and an actor and be a conservative, like let's just, you know, 'cause, it doesn't fit the stereotype that we liked to use to be comfortable.
Karith:
And I think we touched on that earlier to do you have this idea of comfort? And when I was on a very, very popular morning news show, I shared that this is the time for us to be uncomfortable because through that discomfort, as I said, comes transformation much like a butterfly, right?
Christie:
Oyster, oyster, who the makes the Pearl right from the friction. Yeah.
Karith:
Okay. And that pressure, you know, that butterfly coming out of the Chrysalis, you know, that isn't a comfortable trying to squeeze through that teeny, tiny little hall about fat little body. But if it doesn't, the fluid from his body will not go into it, swings and it cannot soar. And that's what we needed to do. As, as individuals, as, as communities', as a country, we needed to soar, or we gotta get uncomfortable. We got to go through some of the crunch time to get on to the other side where we can soar. And I do think as possible, you know, I, I obviously didn't have the same experiences as my mother.
Karith:
I've had a very different experience, but I've also still seen things. And I know that the reality she experienced it, it exists for many still, but I have hope for a better world. I have hope that there are, I know there are more good people in there that I know they are more people who understand why this is an issue now. And why do we need to address it versus living in fear that it's going to take something away from them. I think it's going to be uncomfortable for a little while, but that's not a bad thing. That's not a bad thing. We, we just don't like it to be uncomfortable. We don't, who likes to be uncomfortable.
Karith:
Nobody. I want to be outside in the pool or hanging out, getting a little sun, not too much. Cause I actually burn surprisingly and you know, but who doesn't want that? But the reality is I got work to do, you know, I got it. I got conversations to have that. Aren't going to be easy for everybody, myself included sometimes.
Christie:
Okay. So let's get a little bit more uncomfortable. Shall we say? So talk to me. And again, this is your opinion. You're not representing like a huge group of people. And again, we're modeling how to have this conversation. Right. And I'm listening to everything you're saying, I'm not going to argue, you know, it's like your opinion, right. We're allowed to have our opinions. Right. And it's again, like you said, not about getting someone, convincing someone to come to your side of this situation. Right.
Christie:
So, but I would love your thoughts on those things. So a lot of people are, are seeing like black lives matter. Okay. And they are saying, well, I think what you're saying is black lives matter too, you know, but they counter with all lives matter or a blue blue lives matter. Why is this not helping things?
Karith:
Oh, that is a good, hard question. Because people will have different opinions. Ma this is my personal opinion. Again, not speaking for anyone but myself. I would like to say that I think black people, especially the ones who are part of the BLM movement, aren't saying all lives don't matter. Of course all lives matter of course. But if everybody believes that we wouldn't have to say black lives matter. And it's because of the disparity in so many situations is because of the, not just what we've seen on TV, but the experiences that black individuals have had sometimes it's been encounters with the police and they've been scary or violent.
Karith:
Sometimes it's as simple enough as, as being passed over for a roll or not, you know, being included in meetings and corporate America, you know, being thought of as less than to say, listen, I matter too. And, and like you said, I think that you don't matter in to, I just don't think it's as effective as it sounds as good as like black lives matter too. So that's really the, the point that that's the, that's the message like, Hey, look, we matter, please understand why we matter. We want you to value as far as the human beings that we are, we're not saying that Asian lives don't matter or white lives or Hispanic lives, or, you know, people who are gay like that those matter.
Karith:
And of course, a blue lives matter of police lives matter. And these are the people that have been designated to be the, the, the, the protectors of society. And unfortunately, what we're seeing now are the ones who have abused that power, but there are so many more who went into it because they want to do a good job. They want to serve and protect their communities. Like with the news, you're not going to see all of the good stuff and all of the good stories, because that doesn't sell
Christie:
Bleeds. It leads. That's what the media sells you. Right?
Karith:
Exactly. And listen, there are so many black people, people of color who have family who are police officers. One of my very dear friends who is a, he's also in the theater and arts, but he's, he, he serves, he's a, he's been an officer. And I think about how many people who are in the armed forces, who our, you know, I mean, what is you talking about? Multi-cultural affair. You know, if you go in there and you're not, you're supposed to be not taught to see color. Cause this is a, this is the person who is going to have your back. You shouldn't give a rat's fat Fanny, what color they are, if you need their life to save yours.
Karith:
And they say it right. And vice versa, you know, again, it's this silly, silly division that we've been taught. Right. And it's been exacerbated by what we've seen in media and movies and video games that because of the packages we come in, we're different. It's, it's absurd. It's absurd. You know, I think I shared with you again when we went on the air, but I lecture at Stanford and I Take, I was their, this past year as part of the night Tennessee scholars program, I was there as a visiting expert and they had other visiting experts and one was a, a scientist, a biologist.
Karith:
And he was talking about CRISPR and DNA and genome genes and all of these things that were just like fascinating, you know, cause that's not my world at all, but I stayed and I listened and I, it was phenomenal what I was taking in. And I stayed after to talk to them and I wanted to know, you know, how, how close are we genetically? Like what, what really does separate us is, you know, where our, our families are from, you know, when people do that whole ancestry, you know, they traced their, their QA, you know, is it our blood type? Like what, what separates us from one another? And he looked me dead to me. I have Karith, we are 99.999, nine, eight, 6% of the same.
Karith:
We are all having hissy fits about The for temp, the 10 thousands of a, of a percentage that we, that sets us apart. So we have to change our perspective. That's a big part of what happens to it has to happen in corporate America. We have to change your perspective. Yes. We have to take into account people's different experiences, but we have to have that conscious empathy. And that is being able to say, OK, how does it feel for that person? And, and what is it like to things that we will never fully be able to do? Because we'll never been with swapped lives. I mean, this isn't a movie, this is real life.
Karith:
I'll never know what it's like to be. You you'll never know. What's like to be me, but we can hear each other out and hear our experiences and, and take that in.
Christie:
Yeah. It's so interesting that point. Oh, Oh, whatever percent. I mean, that's, that's melanin, right? That's the, that's the factor and the skin. And, you know, my husband was telling me he lived in Mexico for some time and some of the, the people there, they would put on a bunch of sunscreen and, and he's like, w w do you really burn? And well, no, but I don't want my skin to get any darker because that means something in their culture. Right. And so, I mean, we're talking about Mexico, you know, there's, there's no real, like a huge population of white people there.
Christie:
This is the Hispanics we're talking about it. Right. And so it's just melanin, right? I mean, now what would you say to people who are like listening to this? And they're like, it's not just melanin, you know, there's culture, there's, you know, by the way you talk and share that story please, about when you were, you were auditioning for a role and Hollywood,
Karith:
We went back to the whole, it's just a melon and things. Like you said, people are probably more than that. And it's not that its not more than that is the perception right. Behind being darker is how people have been treated around the globe based on their color here in America. You know, I used to have white friends in high school. Who would, I swear to God to go on, to go to a man. Cause I'm like, okay. I'm like, why do I smell the chicken? They want it to look like me right? There are people in Africa and even in America who believes their skin because they want to be lighter. There are people in Asia who were, you know, the, the look they look that you want to go for is pale and red hair because that's considered, you know, a higher level of, you know, because I think for so many, you were viewed based on your color.
Karith:
Cause if you were in, this has to do with class as well. If your a darker, the map that you were outside in the sun and you weren't of nobility, you didn't have money. You had to be out there. You couldn't be inside luxuriating in the shade. So that was a differential. Have, you know, that showed people who do you, where you stood.
Christie:
Yeah. That's where we also get redneck too in the white and the white community redneck in the same way. Working class.
Karith:
Exactly, exactly. So the, Oh the story of my voice. So, you know, it is, that's just another way we have liked to try to pit people against each other when you don't sound a certain way. You don't say it. I mean, I can't tell you how many times growing up I was told or teased for not sounding black. Right. And I'm talking friends, significant others, family members, every forget it, every color every, and what was interesting is you get to New York city, like the land of like a budget thing in ethnicities, which was what was, I fell in love with it, for, it was so different from the summer of, I grew up in the North Texas and I loved it and I would go out for these roles African-American roles.
Karith:
And when I would go out for the voiceovers, because that's what my agent was in the mail for it because duh, hello. Look at me. I got there and I speak and I do the part and he'd be like, Oh listen, I'm, Karith what we're going. Four is an urban sound. It was like Kenya Jackson up a little as far as like, so you want me to get like, what, what the hell does that mean? I'm like, I am from the suburbs of North Dallas. This is how I talk is how my friends talk and they've been kids, but it's like, it's so crazy that we again have to stereotype people. And well, if you fit in this category, you look this way and you should sell it in this way or are you, you should act this way.
Karith:
And it's so absurd. And I'm certainly not the only person who's ever had to deal with that. You know, I, I, it was interesting enough as you know, I have a couple of friends who are white, who grew up in primarily either Hispanic or black areas and they'll say stuff, or you use terminology as people are like, why do you want to add black while are you trying to do? And it's like, they're not trying to act or anything. That's just part of their, how they grew up. That's part of who they are. And they're not putting on airs. They're not, you know, certain as we say, but what it is so funny is what I do get onstage, you know, doing just stand up. I will see my audience stare at me cause they're like, what? Like, is she gonna like stop talking like that? And in the real voice is going to come out.
Karith:
Like, so they'll just stare at me for like a first couple minutes. Like, what is she like this can't really because it just is such a mind will call it a twist for them. It's such a mind twist for them. 'cause it doesn't, it goes against everything that they thought they knew. And its kind of cool because I love that it's making people have that critical thinking, like we said, and just going to switch how they, how they see things because its, it, it triggers, you know, at some of the different synopsis in the brain should be like, Oh maybe not everybody who's black does this or says this or acts that way. And it's been, listen, I'm not going to lie.
Karith:
It has been a cross to bear, but it's okay because that's who I am and I'm being true to myself. And it was hard for a long time. I now know like what a gift it is to be able to speak to so many different people. It's sucks when I, you know, earlier it, so I missed out on so many jobs in entertainment. 'cause I didn't fit this stereotype and I refuse to bend to be what they want it. So I lost out. I lost out, but that's okay. I to me, I still have my integrity intact. You need to get, I know acting is acting, but I just, I wasn't gonna do that. I wasn't gone to be that representation.
Karith:
You know, that's why I've taken so certain jobs that I have. I, you know, when I joined up, when I miss I miss in the morning I was on the air with him after he had the Rutgers debacle, call them the Rutgers women's basketball team, nappy headed hoes. I remember thinking if I don't take this job, someone else will, and they may not be as responsible with the position. This is my chance to be the anti stereotype of what we typically see of black women in the media. This is my chance.
Christie:
I love that. And I'm so glad that you did. So I mean, okay, I'm really curious. What, why would you say to people who, you know, so I'm not old to remember the sixties. I remember my parents, you know, they, they went through it, but yet they didn't live in the South where, where it got really, really bad. And you know, I, I, I look at life. So, you know, we've had the first black president, you know, we've had Oprah who had like the number one talk show, you know, we've had things like the Cosby show that showed a very healthy environment. Like you mentioned, what do you say to the people who are like, wait, I didn't, I didn't know there was a problem.
Christie:
Like what what's going on?
Karith:
Well, I say now's the time too, to understand that there is. And again, I, I think there are some people who knew and chose to kinda look the other way, but there's some people who truly were like, what? And I get like, as privileged as life is I've had, there are some things I'm hearing stories. I'm hearing from friends who I grew up with who had really horrible adverse incidents. And I'm not saying I haven't had uncomfortable things happen. You'll think God I, every time I've had an encounter with a police officer, it's been, well, I will say positive because I do get a couple of speeding tickets, but it wasn't like in my life, you know what I mean?
Karith:
I've had friends who have had that fear for their life thing. So to me it was kind of a foreign thing. Like, and as long as I'm hearing it for the first time that I knew that my brother had to be extra careful being in a very white suburb that we grew up in driving in a nice car, the way he knew that he has to carry himself in a certain way, a way that his friends didn't have to worry about what I say is this. You may not fully understand what is happening, but that's why you start talking to people. And that's where you do some investigation and you've read, and you've learned about the history and it made me uncomfortable.
Karith:
You may learn some things that make you sick to your stomach. Cause there's a lot of stick twists of the stuff that has happened. Now with that being in a case, that doesn't mean that you can't be a positive part of the moving forward. You know, I mean, we don't learn history is destined to repeat itself, Dustin too. And so this is the time for you to stop watching, keeping up with the Kardashians, right? This is the time for you to put down candy crush, reading article or two about what's going on, you know, read an article about the civil rights movement, read an article about, you know, the suffrage movement, understand why people are, are protesting.
Karith:
What are they protesting? Well, what, what, why, what injustices are there? Especially if you don't think you there are any, because that's just not been part of your world, just cause you haven't experience it. It doesn't mean it doesn't exist.
Christie:
I agree with that. Okay. Another difficult question I've seen a lot on online and on in the news about kneeling. What's your, what's your opinion on this?
Karith:
Hmm.
Karith:
Technically it's a genuine flex
Karith:
To say that again.
Karith:
It's a technically, it's a genuine flex. I think kneeling is really when you're on the both knees and that's part of prayer.
Karith:
I'm not going
Karith:
To go down any rabbit hole stuff. But as far as the action that has been in the forefront of the news, I think when Colin Kaepernick, who is the person who bought it to the full worlds attention for the ind, for the reasons why I'm It's a lot, like, do you remember that dress? That was all over the internet. It was a British woman who is going to wear this dress to her daughter's wedding. And she sent it out to a couple of friends and some people sell the dress and they were like, Oh, that's pretty, that's a lovely Navy and black dress.
Karith:
And in some of our friends, we're like, why would you wear white to your daughter's wedding, that white and gold dress? Why would you do that? That's just, that's not what you do. You don't want to wait to somebody else's ready. And she's like, Oh, what are you thinking about? Cause the dress was actually black and blue, but some people saw it as white and gold. And so she has, it started going around. Do you remember seeing that is often a tale I'll send you and I, because what I do is I use the side by side. I wish I had it. It could have
Christie:
What did in the air and the link and the show notes. So other people can see it to be perfect,
Karith:
But it was a big deal. And what's interesting is it, this went around the globe, like how do you see this stress? And some people saw it as white and gold and some people saw it as black and blue. And I swear to God and it costs a couple of friendships. I'm pretty sure a couple of divorces happened. And the main reason people got upset with it is because everybody who saw it, thought they were right. They were looking at it with their own two eyes. They knew what they saw now, scientifically there was a reason why people saw it differently, right? They had to do and how our eyes Take in light. It might have been a couple of different examples of those things. Like there's this new one with a tennis shoe. You have to say the awkward white or blue in pink or something like that.
Karith:
Like white and pink or gray. And the long story short is it has to go back with how we perceive things. So there are some people who saw the, the, the genuflecting as an, a front to service men and women. And some people saw it as a silent, peaceful protest. And it had to do with what you were on this side of things. How where your perception was. Mmm. Now we have clear understanding of why he was doing that. 'cause for a lot of people who thought that it was an insult, they didn't understand it and know that their was that big a problem or an issue with violence necessarily. Or they were the people who look the other way and just wanted to believe what they want it to believe.
Karith:
We're not always gonna see things the exact same way because we're coming from these different experiences that doesn't make one thing right or wrong. Now I think Colin Kaepernick was very clear in stating that he was not trying to disparage or anything about the military as he had people in his family who were a part of the military, but you know, so much of this has to do with not just what people C, but what they want to see in what they don't want to see. And there's a, a, another great little visual have two people standing on either side of the number, a number. And on one side it looks like a number nine.
Karith:
On the other side, it looks like a number six or so. So much of what we see has to do with where we were standing.
Christie:
It reminds me of this metaphor and I don't remember what culture it comes from, but it's five blind men stand standing around an elephant and they're each asked, what is this? That's right in front of you. And one of them says, Oh, I think it's a tree. And the other one says, Oh, I think it's a whole, I am making this up. I don't remember everything. But it is like, I, I think it's something else. And the moral of the story is they're all blind. They're just touching the part of the elephant that is right in front of them. And if they were all talking to each other, you know, they would have a holistic perspective of what was actually in front of them in an elephant.
Christie:
Right. And, and that's why it's so great to share perspectives and to come together and be inclusive of other, other people's thoughts and opinions. Because in a way it helps you to shed whatever, you know, lens or filter that you've been looking at life through. And it allows you to experience life in a different way or see life through a different perspective or a lens. And I think that gives us a greater perspective, a bigger picture of what this earth life is all about.
Christie:
I really feel like we're here to learn love. I feel like all of this upheaval is, is really like what's on the other side of it. The silver lining, if you will, is to learn love.
Karith:
I could not agree with you more. I couldn't agree with you more. That's really what set the root of this. You, you, can't the difference between love and hate when people think hate is the opposite of love, it's not indifference. And that's again, why we have to go in love to learn, to explore, to expand, to listen and, and to care, to care about each other, to care. What happens to your neighbor? You know, we are, it's very easy to kind of stay at our own little bubbles and with our families and with our groups and, you know, with our comfort level, cause listen, brands have a feather flock together. So it's not just an expression because it's rhymes is just what we do.
Karith:
But I understand that people are going to have different experiences and it's okay that you haven't had those experiences, but that doesn't mean that their experiences should be discounted. You know, especially if it makes you a little uncomfortable. So, but yeah, this is, I mean, that's what this is about. This is about love. This. This is about focusing again. What did we have in common more than separates us and primarily it's we want to be loved. We want to feel worthy. We want to be respected. And when we want to be heard, people just want to be heard and honest to God. I think I going back to what does black lives matter mean? Hear us here at all.
Christie:
I love that. Well, We were like, we could have been there. That is the best final thought ever. Well, what else is on your heart? What else would you like to share?
Karith:
Oh goodness. You know, I got two little kids. You've got a little kids I we have to do better. We just, we have to make the world for them that we want to C we have to instill in them a sense of, of honor and respect and letting them know that, you know, the other people in the world are they're brothers and sisters, because we are genetically connected, you know, we are. And so I, I don't want them to thinking that the world is full of hate and, and that people, and just like the, the awfulness that we were seeing on the news on a regular basis, because it sells, umm, so we have to take, you know, we have to be responsible for it for passing that the good stuff on to our kids so that they understand that, you know, we were, we really are we're in the city.