In this episode you'll hear:
Lisa's perspective on the power of transparency, and why she thinks transparency is on a "spectrum" of what to share with others and what not to share.
How Lisa navigated a huge crisis that affected both her personal and professional life.
The questions she asked herself when she chose between throwing in the towel and continuing with a business.
The power of a pause, gratitude, positivity, self-forgiveness, boundary creation and service to others.
About Lisa Liberatore
Lisa Liberatore is a serial entrepreneur with a master's degree in educational leadership. She founded and later sold Baxter Tea Company, is the founder of Lisa's Legit Burritos (Gardiner & Augusta), CoVort, (Bangor's only co-working space) and most recently Co-Managing Director of Scratchpad Accelerator. She authored Power of Transparency as well as being Managing Partners in an investment real estate company and small business consulting firm. Shen mostly recently added the title Co-Founder/CEO to Denoma, a new startup focused on supporting female entrepreneurs across the country utilizing data to track growth.
If you're inspired by this episode, I'd love to hear your biggest Aha! moments. Take a screenshot of you listening on your device and post it to your social media and tag me, @christieturley!
LINKS:
Lisa's Book, The Power of Transparency: An Entrepreneur's Journey of Balancing it ALL
Lisa's Workbook, "Navigating the Crisis of 2020"
Lisa's Website, Facebook & LinkedIn
Christie Turley guides visionary leaders to reconnect with their higher genius, so they can improve decision-making and deliver greater profits, influence and impact. She is the author of the book, The Intuition-Led Business, which offers a framework on unlocking the intuitive and subconscious minds, and she is founder of Conscious State University, an online learning platform that teaches leaders and their teams how to make better decisions using science-backed methods. A dynamic speaker, she has shared the stage with many New York Times bestselling authors and is the host of The Higher Genius Podcast. She lives in the southwestern United States with her husband and their two daughters.
Let's Work Together
See What That Looks Like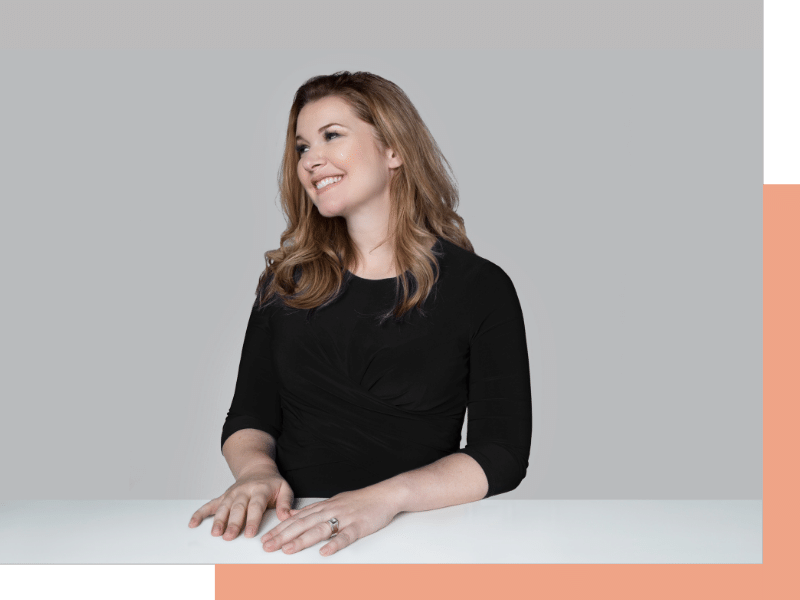 Transcript:
Christie:
Welcome to the mind use podcast. I'm your host Christie Turley.
Christie:
And today Lisa, libertory joins me as we discuss the seven pillars of Navigating a Crisis we'll hear Lisa's perspective on the power of Transparency and why she thinks that it's on a spectrum of what to share with others and what not to share, how she herself navigated a crisis that affected her both personally and professionally. The question she asked herself when she was choosing between throwing in the towel or continuing on with business and a lot of other great topics, like the power of the pause, gratitude, positivity, self-forgiveness boundary creation, and service to others.
Christie:
Now, Lisa is a serial entrepreneur with a master's degree in educational leadership She founded and later sold Baxter Tea Company she's the founder of a restaurant selling. Burritos also a coworking space. And most recently Co Managing Director of Scratchpad Accelerator. She also authored the book, the power of Transparency and is just a really, really interesting, fascinating human being and super successful entrepreneur. So let's go ahead and dive into today's episode. All right. Welcome to the show. Lisa thank you today.
Christie:
We're going to be talking about Navigating Crisis and it's really about any kind of rapid change. Of course we've been through some global changes, even some changes here in the United States with conversations around diversity and inclusion. And it like every couple of weeks, there is something new, something that the tone of the world has changed. And we've got to as entrepreneurs be able to respond to that level of change that is happening in the marketplace with our customers and be able to know what to say and when to say it.
Christie:
And for some of us, we could be still feeling the pains of COVID-19 and feeling like we're still trying to find our way. If one thing is true, it is the one constant is change. And I feel like what we're up against is rapid change. That's the difference like now it's like, Ooh, we got to learn how to the buzzword now is pivot. And so I'm excited to hear your insights around this. Do you want to start off and just tell people a little bit about what you do and also you have a personal story that I know is on your heart that you want to share too, around dealing with Crisis.
Christie:
Sure.
Lisa:
So I have an undergraduate degree in child development and I have a master's in college administration. I worked as a career counselor. That career lasted about a year and a half. I have the fantastic opportunity to, you know, to be able to match students and employers and really build an incredible network for the institution that I worked for, but I didn't feel fulfilled. And I was very grateful. My husband said, well, then just take a leap. You want to open a business, open a business, like I can support us. So I founded Baxter tea company.
Lisa:
It was an online coffee and tea company. I expanded into a retail location. I added a fundraising division, a wholesale, and then created Lisa S Legit Burritos. We didn't have a little to go a Mexican restaurant within a half hour radius of where I was living. And so I bought my first investment property. My husband was incredible and supportive on all of these adventures. So I own two businesses. And a couple of weeks before I had my son, I sold Baxter tea company because the reality was that I could not manage both in the restaurant was still in its infancy.
Lisa:
So that company is still living and I'm really proud of it. So my son was with me, we we're at the restaurant every day, and then we opened a second location and the businesses kind of grew, and I have the opportunity to, you know, the Power Transparency and that way it is a story about being a mom and being an entrepreneur and juggling all of the things. And then the day after my son's second birthday, my husband, we came home in the car was packed and he was leaving. So he was my business partner and my partner.
Lisa:
So everything, all of the plans running through restaurants, and we have multiple properties at this point. And again, a two year old was on me and we, how are we gonna do this? And so again, leveraging my network and letting people know that, like, this was a really hard time. It was on the city council, it was the president of the main street. So it was a very public person. And so it kind of Navigating in using that transparency on what is the appropriate information for my customer's in the public to know versus my friends. And so really being very conscientious about that as I navigated it, because at the end of the day, that is my son's father and I will forever love him.
Lisa:
And I appreciate the time that we had together. And so tried to treat the whole process with respect, even though you want to like scream sometimes. So, but that experience really forced me to grow, could not run through restaurants and do all of the things. It just was not working. I was exploring, closing one of my restaurants and I, I hated it. It made me feel really sad. It, I knew it wasn't the right reason because my restaurants were successful. I was, it was my personal life that was failing and that wasn't fair. And I, and so I was very thankful to come across the program and accelerator program to help me think through my options.
Lisa:
And by the end of it, I had created a licensing agreement and I had brought on Partners. So my restaurants are still running like nine and seven years later, I have incredible partners. And I was able to take that opportunity to be able to move back to my hometown and to help run Maine's first seed accelerator, working with companies that had a hundred million dollar markets or more getting them and get ready to go out and right. And then I haven't open a coworking space and do some consulting. And, and so my life is truly transformed, warmed as a result of having a Crisis presented to me and taking that opportunity and saying, okay, so how do we grow from this?
Lisa:
What can we learn? How can we improve? And there's a pivot, right? The, the buzz word pivot, how do I pivot my life so that I have the opportunity to keep growing? And I have the opportunity to be the commencement speaker at the university of Maine's graduate school. And the story that I kind of told was this one. And I said, as long as you're using happiness, as your guide, it will all come together. So it's, it's those gut checks. It's, it's making those hard decisions and walking away when it's time to walk away, it was really hard selling my tea company. It was really hard saying goodbye to my restaurants and saying goodbye to the town that I worked so hard and loved so much, but these are part of what needed to happen to grow.
Lisa:
So, yeah. So
Christie:
I want to break this down a little bit and unpack it. 'cause you, you actually said a lot throughout your story. And I, I, I see these, like Pillars of navigating a Crisis coming through, you know, when you mentioned Transparency and so I want to unpack that a little bit I'm and you mentioned a couple others, which we'll get to, but like, let's start, let's start with Transparency. So, I mean, obviously this is a very personal thing that was happening, where your husband left you and your child's and you have all of these things that you've got going on with business and customers and employees you had to reach out to.
Christie:
And, and how, how, like Transparency is one of those words that I feel like people throw around, like, let me be transparent with you and your like yeah, whatever comes next. It's probably not that transparent. You know, what, what does transparency actually mean? And, and how did you choose what to share and what not to share?
Lisa:
So, transparency to me means acknowledging the current situation. So if I just got off the phone and I'm like, clearly distracted, if I'm trying to talk to you, I'm acknowledging it. I'm acknowledging that I can talk about something, but yes, I see it all. If it is not, you please don't read into it because that's what humans do. Most humans are constantly going to assign blame to themselves, that the other person seems a loo for defensive. And it really so, so Transparency to me is being able to communicate effectively to the degree that it is important for that other person to know. So my staff needed to know more facts than my customers.
Lisa:
Like here's, what's going on. Here are some boundaries that need to be set. Please. I need you to have them, you know, please help respect my privacy. And then it's also the ability to be able to, to effectively communicate a broader message that, you know, the restaurant's not going anywhere, you know, I'm sorry, somebody called out sick and my son is sleeping. So we're close for a couple of hours, like please come back and support me. So, you know, it's not putting out all of the details, but it's putting on information that people feel that they know what is going on and that they can be, that they can feel valued.
Lisa:
And so, you know, and, and so Transparency really is a spectrum. It is not to tell everybody everything, because that is just, that's just kind of, I think being a gossip and I had, there's very few people that knew all of the details cause they didn't need to know what do you need to know? And I'm going to communicate that amount of information to,
Christie:
Yeah, that's key. The other thing that I I'd like to unpack a little bit here is throwing in the towel, you know, we're taught, you know, not to quit, to, to stay with things. And I'm, you know, there were a couple of instances that you mentioned, you know, selling a company, which, you know, the F in a way, you no quitting that, you know, 'cause, you sold it, right. It was a, it was something you loved and you gave it up a, another thing was when you closed, you know, that other location down, like, how did you navigate that? Like what, what were some of the questions you asked yourself?
Christie:
Yeah,
Lisa:
We didn't close that one, but I thought about it. So I got to the point where I got to a breaking point and I'm like, okay, what are my options? And so, you know, cause sometimes you ha you don't. No, and that's where, you know, another thing that I did through this whole thing was pull in other experts. Right. I know that I need help in this area. I'm not the expert, so where can I get that knowledge to then help me make decisions? So I, yeah, so for me, it's really just being honest with myself and what could I handle? I have a very easy pregnancy. And every time I went to the doctor, she's like, you've literally never asked me a question. You know, you are going to have a child into your life is going to change and have you processed.
Lisa:
So it took a long time for me to like, you know, under, to recognize how much it was going to change. But when I did that, then it was like, okay, like, I, it was very hard to sell my company, my Tea company, but I knew it was going to die on the vine. And I knew that I only have so much energy and time, especially with a newborn. And so I had to put it into my newest venture and like, that's just where it needed to be. And so I'm trying to do to honor and acknowledge my feelings, but also not let them guide it, but to try to really just to boil it down to as many facts as possible and then make a decision kind of, I mean, always following like my gut, but not letting it just emotionally drive me in one direction or the other.
Christie:
Yeah. Yeah. I feel like what people say too, like going with your gut versus like emotions, you know, it's, it's interesting because our emotions are good indicators, but I feel like when you're in a crisis, you've got to almost, and tell me if you agree or not. But like, you've almost got to heal that, like I get it to a place of neutral so that you can hear a clear answer from your intuition. Otherwise your emotions can somewhat cloud your path.
Christie:
You agree?
Lisa:
And I think everything is so raw in a crisis that you yes, exactly. Until you can calm down. Yes. The, you just need to, you don't know the facts, you don't know the road like you're is all, you know, is everything that you had is going to be gone in one way or another. The bank accounts are closing at the house is probably go, everything is shifting. And so to be able to sit with that and to be able to make plans based on the facts, like these are the things that need to get done and then processing the emotions on how you, how those affect that and try to really, you know, try to just be as intentional as possible.
Lisa:
And so when we did mediation, I brought a picture of my son and I put it between us. And like, we are here for him. Everything we do is to provide the best possible life for this little boy. And so that is how I have chosen to you have that relationship with my ex husband and, and have that relationship with my business. Partners everything we are doing. It's it's for our customers or its, you know, it's for this nonprofit, whatever it is like, this is where our focus should be and how we're making our decisions or a decision is about how I feel or how you feel it's about The whatever the object or person or entity that we're having the discussion about.
Christie:
Yeah. That, yeah, that makes a lot of sense. And what came to mind when you were telling me about the mediation with your ex husband and having that picture of your child? If it, if I were to universalize that it's on its like you are making decisions from your future self, like what would my future self do here? You know, and I, and it gets you out of that present moment. It gets you out of that present emotion that you might be feeling and helps you step back a little bit and see the big picture and recognize what's the most important in that case, your son and making the best possible decisions for his future.
Christie:
So that's, that's another one right there. Another gem, you know, as far as how to navigate a Crisis, what other things sh you know, can we look at when we're navigating through a breaking point, you know, an event that has shaken us to our core, what other things can help?
Lisa:
I think acknowledging that growth has to happen. You know, we, it is very easy to kind of get into a place where you're growing professionally, but you're growing within a safety zone. And so it is incredibly, I think, painful and uncomfortable when you get that like big shot. But with that, if you are, for me, it is, it's thinking about my future self, okay. This is an incredible opportunity. If he hadn't of left me, there is a very good chance that I would still be living in central Maine and I would still have restaurants and I maybe would of gotten another one or I maybe would of done, but I would have not reached what I have reached as a result of him leaving.
Lisa:
And so every, you know, and then bringing on my Partners like that was incredibly painful to, to, you know, when I go into the restaurant, those aren't mine anymore. Like I, I found it them, but that is like that's there's. And so, you know, that's a very painful, but with that, it's also an incredible outside and the outside might be an unknown, but it's great because I get to, to paint that picture, I get to say, what broadly do I want in my life? Who do I want in my life? What is this going to look like? And I've been able to have the most amazing Business, Partners come in to my life and to be able to create more businesses with them and to reach, like I said, potential that I never thought I would have if I wasn't for the Crisis.
Lisa:
So I think its just being able to change the lens on is the Crisis good or is it bad if you had to pick one or the other?
Christie:
No, I think that in every, this sounds, you know, so cliche, but in every cloud there's a silver lining and Napoleon Hill said in his book think and grow rich that, you know, every challenge, every trial has within it, a seed of equal or greater benefit. So you can actually profit from your failures, you know, and, and even redefine the redefining failure. You know, I listened to a Barbara Kokoro when she has a Ted talk on failure and she says, you know, failure and innovation are kissing cousins, you know, and look at, look, it just the illustration of your, your story, your, your background, you know, the worst possible thing came true, but actually, and ended up being the best possible thing because of you.
Lisa:
It wouldn't be where your you are right now without that.
Christie:
Yeah. And it's so true. I mean I in December, I stepped away from the seed accelerator to build my own first, my own first scalable company. And I was getting ready to launch again when COVID struck. And so at this point, my co-founder's a data scientist. She's an incredible, we worked so hard to build Beth and we were getting ready to recruit. And now it's, it's sitting with The this isn't the time. And its really, it could be very easy to, you know, to be really upset and really angry, but it's like, no, we still built this. It's still here. And when the time is ready, when the economy gets better and when things turn around, I can then use it.
Lisa:
And so, you know, I think it's also looking at life and it is experiences as far as opportunities to learn that they might not all be deployed. And so, you know, the number of business ideas that I run to ground on a weekly or monthly basis, right. And then you see like one emerge, but, but for me they're learning opportunities is experiences to be able to go out into the research and to grow. But it's having the, the framework to be able to kind of make those decisions quickly. 'cause, you know, all, I have six businesses and they all, all blew up.
Lisa:
And so the path to stability is unknown for more, for some than others. And to be able to sit with, we're not making decisions, we're not making the closing decision yet. Right now we have to just keep sitting. We have enough money right now to do that. And it's not fun to sit in that ambiguity, but it would be irresponsible for us to, to pull a plug on a business when you, you don't know what's around the corner, I don't know of any, you know, and so, you know, the best laid plans, you need to have them and we've got about 10 contingencies and you know, this is, you know, so it's weird to kind of kick the can down the road, but there's also times when that's, what you have to do is you have to allow yourself that space to gather more information and to study and to really understand the landscape that you're competing in.
Christie:
Yeah. I so agree. And, and sometimes we're not comfortable with that silence. We're not comfortable with that inactivity or that rust or that reflection. And it is so important. It's like when we breathe, we inhale and we exhale. We don't just exhale. And we've got to find that balance. And especially when you're going through a crisis or you've hit a, you know, burnout or a breaking point of some sort sometimes this exactly what you need, you need to gather regather your energy, wait until you have more or you have something to respond to and then move forward.
Christie:
Yeah.
Lisa:
And you know, entrepreneurs usually move fast. Right. And so it's very challenging to be in this slow period. But for what's really helped me is to really focus on my son he's seven. And so I really try and like there's things that I can't control. Most of the, the decisions that are happening with my Company is like, there's not a lot to do day to day. Right. I mean, right now it's a wait and see for a lot of them. And so why should I put my energy there? Why don't I pause and really get so focused on my son? So when like let's play basketball, like let me be present, let me explore his world and let me have that opportunity because it's an incredible thing, you know, before COVID struck, I had three hours a day with them an hour in the morning and then two hours before bed.
Lisa:
And I mean, it's just an incredible, like how much we've grown and how much we've been able to support each other through this and really grow, I think as, as a mother and as a sign and just as a, as humans
Christie:
. Yeah. And I, I, I feel like, you know, again, it's worth mentioning, you know, any time there's something that seems like it's, it's awful or it's horrible, like as bad as COVID has been, like a lot of people have felt the same way about their families and being around their families more. And when you know, businesses are opening up again, there can be a little bit of sadness that you're not going to be around your family anymore as much. And so it's so important to be grateful and practice gratitude, no matter your circumstances, because there's always something to appreciate and it could be totally different than next day.
Christie:
I saw that quote, actually, I'll just share this briefly and then I'm going to ask you another question, but I saw this meme and it said something like, you know, be sure to save thanks for anything that you would w w like, what if you woke up tomorrow and only the things that you said that you were thankful for the previous day were here, something to that effect, it makes you think, you know, really being appreciative of just even the small things, clean drinking water, for example, there's countries that don't have clean drinking water. So just a really good reminder to be grateful. And that seems to be another pillar of Navigating a Crisis, it's the hardest thing to feel when you're going through just, just crap, you know, what just awful turmoil.
Christie:
And it seemed so ludicrous to be graceful, you know, but just, if you could find one thing to be grateful about the fact that you can breathe, you know, that air you're alive, you know, being grateful. So anything you want to say about gratitude or
Lisa:
We practice a lot of gratitude. My son actually started a business. We built a website and in it's focused on 30% goes to purchase snacks for kids in need. And so we talk about gratitude and when he's on his third breakfast and it's nine 30, I said, look at the clock kids don't get food till 1130. And so, you know, I've taken into this school a couple of times to get the free breakfast and lunch that they're handing out. And I was like, this is all the food, these kids gap. And so we really do need to practice gratitude and we need to also give to others. You know, when you have something, you need to be able to be grateful for it. And then to share responsibly there's, you know, the way that we are, what we need to take care of other people.
Lisa:
If we have a position of privilege and have power, we need to be able to ensure that we're making it a 10 X effect on others. So, so that's been I'm really, and I love watching my son grow as an entrepreneur, doing his little YouTube videos, watching how he presents himself and how he thinks about and use this positivity. It's just, it's really exciting to see in, you know, we just see more of it right now.
Christie:
I agree also, I think just to mention too, I mean, gratitude does really change everything. And when you realize how blessed you are, you know, the, the natural inclination is to want to share it with others. And you know, that love is, is what unites us. You know, its what is going to help all of us get through this time. And just another thing about serving others, you know, sometimes when you're in this, you know, a dark place, it seems like the last thing to do would be to serve someone else.
Christie:
But sometimes it's the exact thing that you need to help you, help you get out of your head and help you get, you know, out of your comfort zone and it, it, you can't help, but feel love and feel happier when you're in the service of others. So I totally agree paying it forward and serving others. Do you want to add to that? No. Okay. So let's wrap up here. I'd love for you to tell us how we can learn more about you. And then after you tell us that,
Lisa:
Why don't you go ahead and end this off with your final thought, your final negative wisdom for us today? Oh geez. So you can go to the Power Transparency dot com and that is where you can see my bio I'm on Facebook and LinkedIn. And I think for a final thought, I think that the biggest thing that I would recommend everyone to is to really manage your own expectations and those of others, and be really clear about, about your own expectations.
Lisa:
What, what can you handle and really clearly communicate that. So I don't like clutter and that is a problem. That is my problem. So when somebody doesn't quickly pick something up, I have to remind myself that that is not their priority. This is my priority. And so if I, you know, and so what are those expectations? And what's reasonable, again, thinking more about the other person and like, how are we going to make this partnership work? And then practicing self-forgiveness is so incredibly important. There's some days that you're going to be amazing and you're going to be like, wow. And then there's other days that like, it's just not going so a while.
Lisa:
And to be like, it's okay. It is okay if you had to start again every nine and quarantine and is OK, this is what you need. So practicing self-forgiveness that allowing yourself to, to, to not be perfect and to be able to set boundaries with others. I think boundaries are really important right now in a crisis and everything is just so murky and confusing. There are no real lines everything's been taken away. So this is an opportunity for you to really assess those things and create new new rules and expectations, and also ask people how they communicate.
Lisa:
I think some of the biggest challenges is miscommunication. And so I am not very good at reading and analyzing things. I am much better spoken by. That is how I process information. So if I'm going to be successful on a team, I'm going to communicate that to you and hope that we can work together because there's going to be a lot of gaps and a lot of frustration on both sides. If we don't acknowledge where the other person is coming from. So I think it's really just use this time to take an inventory of yourself and be able to kind of go through that, those steps and then communicating it out to others because there's a lot of incredible things to come, but you got to be ready in order to be ready.
Lisa:
You need to know yourself in what you need, in what way.